Crossfader's Top Albums of 2016
No matter how the rest of the year went for you, it can't be said that 2016 didn't have some amazing albums. You can't not have a favourite album by the end of each year. There's just much music that is released in the space of 12 months, that it is hard not to have at least a few favourite albums, songs or artists to round off the year. Compiling lists of my top favourite albums or artists is always exciting. Maybe one day, I will come up with a list of some of my favourite audio equipment and no doubt will it include something like Graham Slee HiFi components. I may have thought of a great idea for a new feature. But until then, here's the Crossfader music staff's top 50.
50. NxWorries – YES LAWD!
Genre: Neo-Soul
Favorite Tracks: "Best One," "Livvin'," "Lyk Dis," "Suede," "Link Up"
NxWorries is the explosive duo of neo-soul rapper Anderson .Paak and hip hop producer Knxwledge. Coming fresh off of his breakthrough release MALIBU, it seems as if Anderson .Paak can do no wrong; every track he touches turns to funky gold. NxWorries revives the long lost art of soul by tapping into the spirit of vintage and aged instrumentals, while also incorporating modern facets of hip hop production to create a hybrid style of R&B that is seldom represented in modern rap music. Anderson .Paak has no trouble tapping into the inherent sexuality and swagger of the duo's music, injecting it with a calming sensuality paralleled only by the likes of Marvin Gaye. This being said, YES LAWD! is the perfect backing music for a nonchalant night of cruising, smoking, drinking, lovemaking, or all of the above. [Daniel Cole]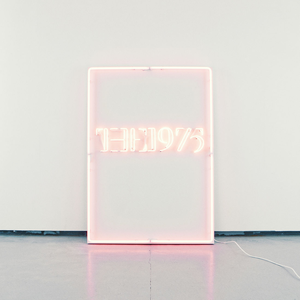 49. The 1975 – I LIKE IT WHEN YOU SLEEP, FOR YOU ARE SO BEAUTIFUL YET SO UNAWARE OF IT
Genre: Pop Rock, Synthpop
Favorite Tracks: "Love Me," "Change of Heart," "She's American," "Loving Someone"
While their adherence to pop music convention is no doubt bound to turn off more jaded listeners, The 1975's knack for indie rock hooks and vintage electronica is hard to deny. Their pitched-up Oingo Boingo synthesizers and groovey INXS guitar riffs will grab your attention on first listen. After repeated listens, you'll notice one thing the band has that other modern pop acts are lacking: sincerity. Their insistence to dwell in the thematic realm of romantic drama will invoke many eyerolls. The title of the album, for the example, is cringeworthy. But it never comes across as trying to be anything that it isn't. The band is aware of its place as a throwaway pop act, and it fills this role well. I LIKE IT WHEN YOU SLEEP… is a solid pop album that is elevated by its retro charm and heart. [Eden Bailey]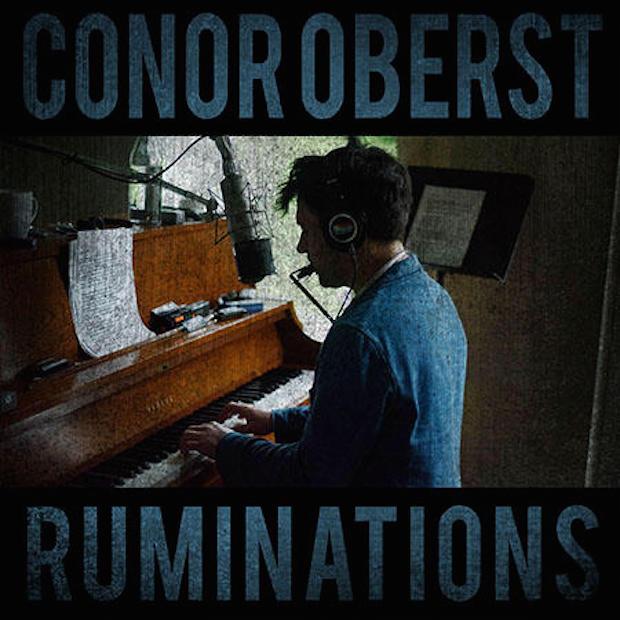 48. Conor Oberst – RUMINATIONS
Genre: Singer/Songwriter
Favorite Tracks: "Tachayardia, ""Gossamer Thin," "A Little Uncanny," "You All Loved Him Once," "St. Dymphna Kicks Us Out"
RUMINATIONS is the work of one man who wrote every lyric on it, recorded and played all three instruments, and did what little post-production work was involved. There's no safety net to save him; the album sinks or floats on the back of his lyrics and performance on acoustic guitar, piano, and harmonica. Fortunately, Conor made sure that the bare bones were played and written brilliantly enough to justify his decision to go back to the musical basics. Any annoyance at the album's song-structure homogeny is erased by Conor's poignant stories of love, fame, and mortality that tell us just as much about the characters as the storyteller himself. It's a fascinating character portrait of a man who has been aged and withered by the hardships and demands of life and illness, desperately hanging on and not wanting to be a burden on others. RUMINATIONS isn't so much music as it is engrossing, beautiful poetry that needs to be read multiple times to be appreciated, which is exactly the standards anything labeled "singer-songwriter" should aspire to. [Blake Michelle] Read the full review here.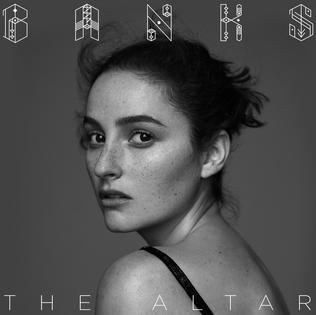 47. Banks – THE ALTAR
Genre: Alternative R&B, Electropop
Favorite Tracks: "Gemini Feed," "Trainwreck," "Mother Earth," "Judas," "To The Hilt"
The cloudy, ethereal aesthetic that modern alternative R&B, and to an extent, all of pop music, has developed over the past few years has a bad habit of obscuring any personality or individuality on behalf of its performer through an overuse of vocal effects and a lack of tempo and urgency that often rewards stationary, static emotions. Banks managed to overcome such flatness through strong, catchy hooks and biting songwriting that injects a surprising amount of smirk-inducing humor into her brand of electro-pop. Rather than the dominance she desperately tried to exude on GODDESS, THE ALTAR showcases a more fearful, panicked, self-flagellating side at war with past loves as well as her own terrible taste in men. Together with another great acoustic number, THE ALTAR is a much more raw, authentic album that doesn't so much avoid the sophomore slump as much as it cheekily give it a raspberry, even if it wonders whether that was the right thing to do later. [Blake Michelle] Read the full review here.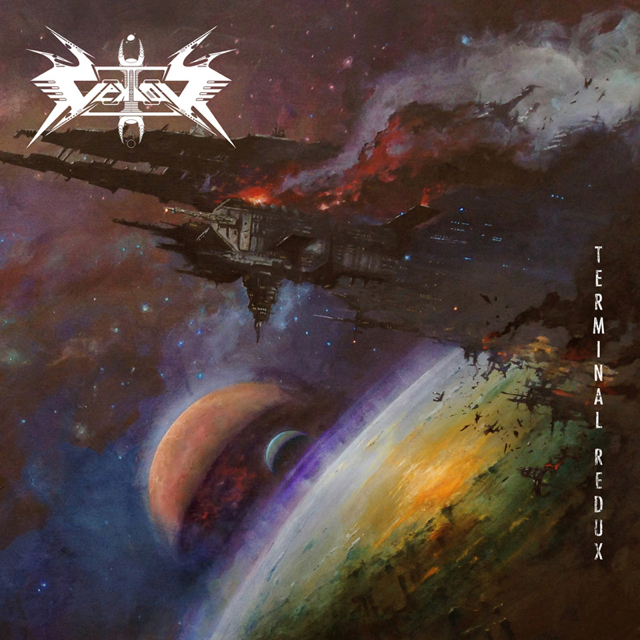 46. Vektor – TERMINAL REDUX
Genre: Technical Thrash Metal
Favorite Tracks: "Charging the Void," "LCD (Liquid Crystal Disease)," "Ultimate Artificer," "Psychotropia," "Pillars of Sand"
Metal has recently proven to favor technical ability rather than anything else. This year saw a number of bands from all over the world try their hand at following the Gorguts model, but Vektor swiftly brought themselves to the forefront of this movement. Having utilized black metal and thrash elements in the past, these guys from Tempe risked falling into complacency with the seemingly satisfying yet far from forward-thinking sophomore effort that was OUTER ISOLATION. But TERMINAL REDUX kicks everything up ten notches by incorporating superior song structure and virtuosity. Guitars attain a perfect blend of rage and intense complexity that never wanders into wankery or same-y metallic chuggin'. Solo after artfully crafted solo melt into drums that follow suit with crazy unpredictability. Harsh blackened vocals either lift listeners with screams that soar through this unrelenting instrumentation, or keep pace with the aggression. Those wishing to herald in the new progressive era of extreme music need not look further than this absolute masterpiece. [Alec Larios] TERMINAL REDUX originally appeared on the Bandcamp Picks of the Week.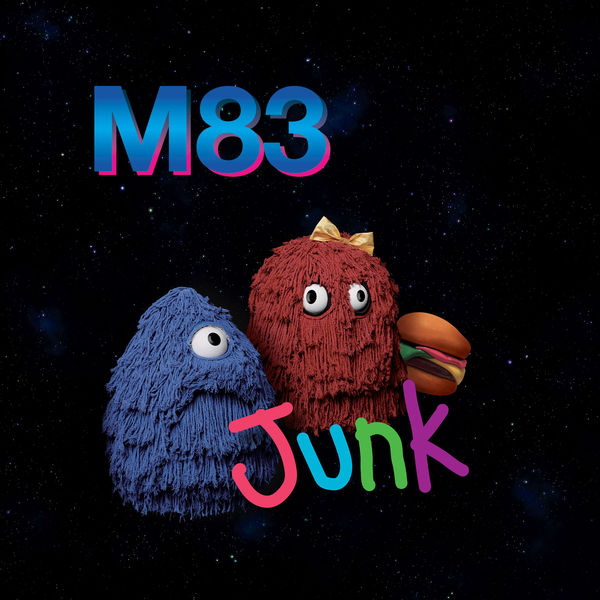 45. M83 – JUNK
Genre: Synthpop, Synthwave
Favorite Tracks: "Go!", "Bibi the Dog", "Moon Crystal", "For the Kids"
The greatest joy that can be derived from M83's third full-length effort comes from the way he shamelessly embraces cliché to the point where it feels artful. Anthony Gonzalez combines his previous synthpop ways with some of the hokiest musical creations that mankind has ever seen — Lionel Richie-esque romantic pop songs, elevator muzak, mid '90s acid jazz, and even a soaring solo from the hairy god of 1980s shred guitar himself, Steve Vai. JUNK is incredibly true to its name, as it feels like an artist sifting through the CD bins at Goodwill and coming out with a weirdly compelling record that feels both nostalgic and thoroughly modern. It takes an open mind, but if the listener is able to stomach it, JUNK is one of 2016's most purely enjoyable releases. [Adam Cash]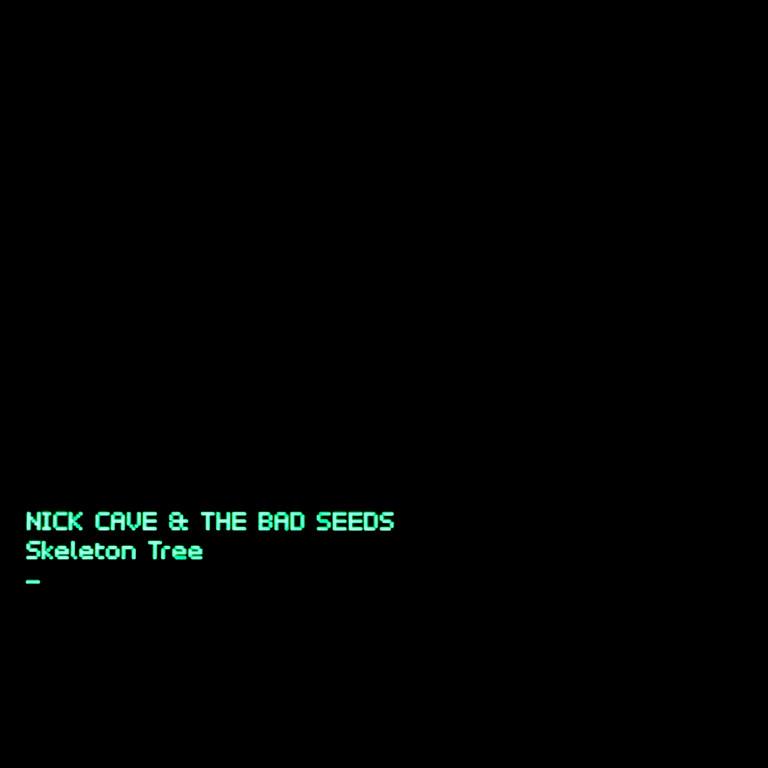 44. Nick Cave & The Bad Seeds – SKELETON TREE
Genre: Singer/Songwriter, Art Rock
Favorite Tracks: "Jesus Alone," "Girl in Saturn," "I Need You," "Skeleton Tree"
Ultimately, this album is bound to polarize some of the band's longtime fans. In a 30-year catalogue full of gothic rock anthems, SKELETON TREE stands on its own. This is Cave at his most vulnerable. SKELETON TREE finds the whole band, not just its frontman, in mourning. He has suffered one of the most awful events that can happen to a human being. No parent should have to outlive their child. Not unlike David Bowie's BLACKSTAR from earlier this year, SKELETON TREE is about a man staring death in the face. Perhaps to match the bleak subject matter, the composition on SKELETON TREE is much more minimal. The album also takes several notes from modern experimental music, featuring unresolved chords and vocals that deliberately don't match the time signatures of the production, creating a general feeling of unease. But this album isn't just testimonial. It's more than just a solid late-era entry in the band's canon, it's quite possibly one of their best. [Eden Bailey] Read the full review here.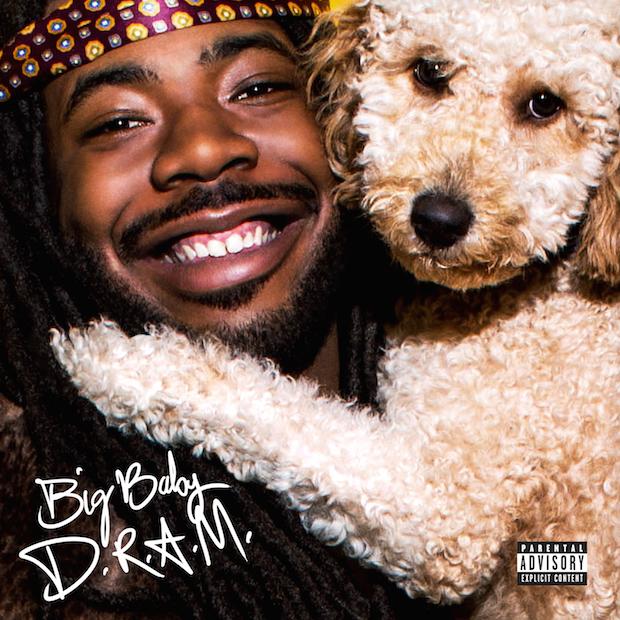 43. D.R.A.M. – BIG BABY D.R.A.M.
Genre: Trap Rap, Alternative R&B
Favorite Tracks: "Monticello Ave," "WiFi (featuring Erykah Badu)," "Cash Machine," "Broccoli (featuring Lil Yachty)," "Outta Sight / Dark Lavender Interlude," "Password," "100%"
Let's face it — "Cha Cha" was good enough to put D.R.A.M. on the map last year, but BIG BABY D.R.A.M. is the album we needed from him to prove that he deserves to stay there. D.R.A.M. is a polished liaison between the sounds of alternative hip hop veterans from the 2000s and the trillwave/post-trap generation of artists emerging as of late; and, somewhere in between, he fits essences of R&B into this impressively contemporary stew. His list of collaborators is an easy indication of this: features from Lil Yachty, Young Thug, and Erykah Badu, and production credits from Mike Dean and Charlie Heat, to Nico Segal and Ricky Reed, confirm the colorfully soulful sonic palette that's as satisfying as those paint-mixing videos. Nonetheless, these collaborations are only mere complements to the innate charisma, playfulness, and sexiness that gives BIG BABY D.R.A.M. a pop-like accessibility and makes D.R.A.M.'s debut studio album stand out artistically from his peers this year. [Sienna Kresge] Read the full review here.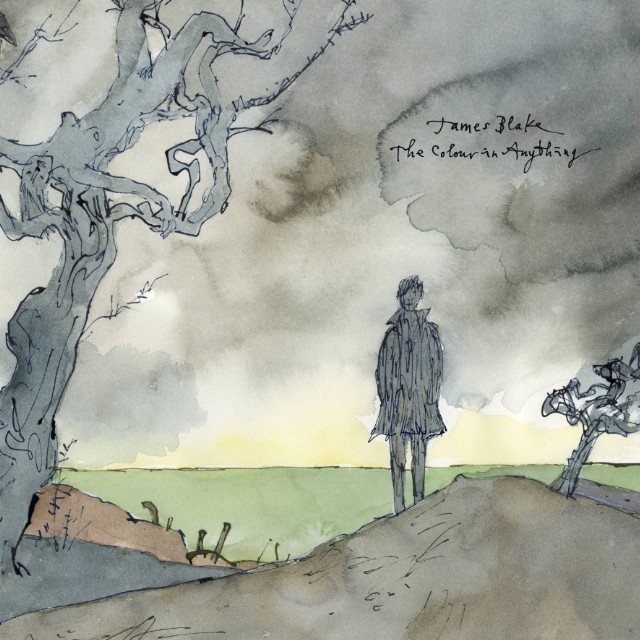 42. James Blake – THE COLOUR IN ANYTHING
Genre: Alternative R&B
Favorite Tracks: "Radio Silence," "My Willing Heart," "Choose Me," "I Need A Forest Fire," "The Colour In Anything," "Two Men Down"
THE COLOUR IN ANYTHING sees James Blake turn in a gorgeous, laid-back pop record that seeks to right the wrongs of 2013's OVERGROWN, while remaining quite distinct from anything he's put out before. Though there are plenty of tracks that could have (and should have) been cut from the bulky 17-track run, there are moments on the second half of THE COLOUR IN ANYTHING that showcase some of Blake's best songwriting to date. From the glittery ebbs of "Waves Know Shores" to the triumphantly composed "Two Men Down," we haven't seen Blake as confident or as clear headed before. The sequence of "My Willing Heart," to "Choose Me," to the Bon Iver feature of "I Need A Forest Fire" constitutes THE COLOUR IN ANYTHING's most elegant moment. At the end of the day, THE COLOUR IN ANYTHING makes up for its front-loaded curative setbacks with some of the most outstanding contemporary pop compositions seen this year on its latter half. [Micha Knauer] Read the full review here.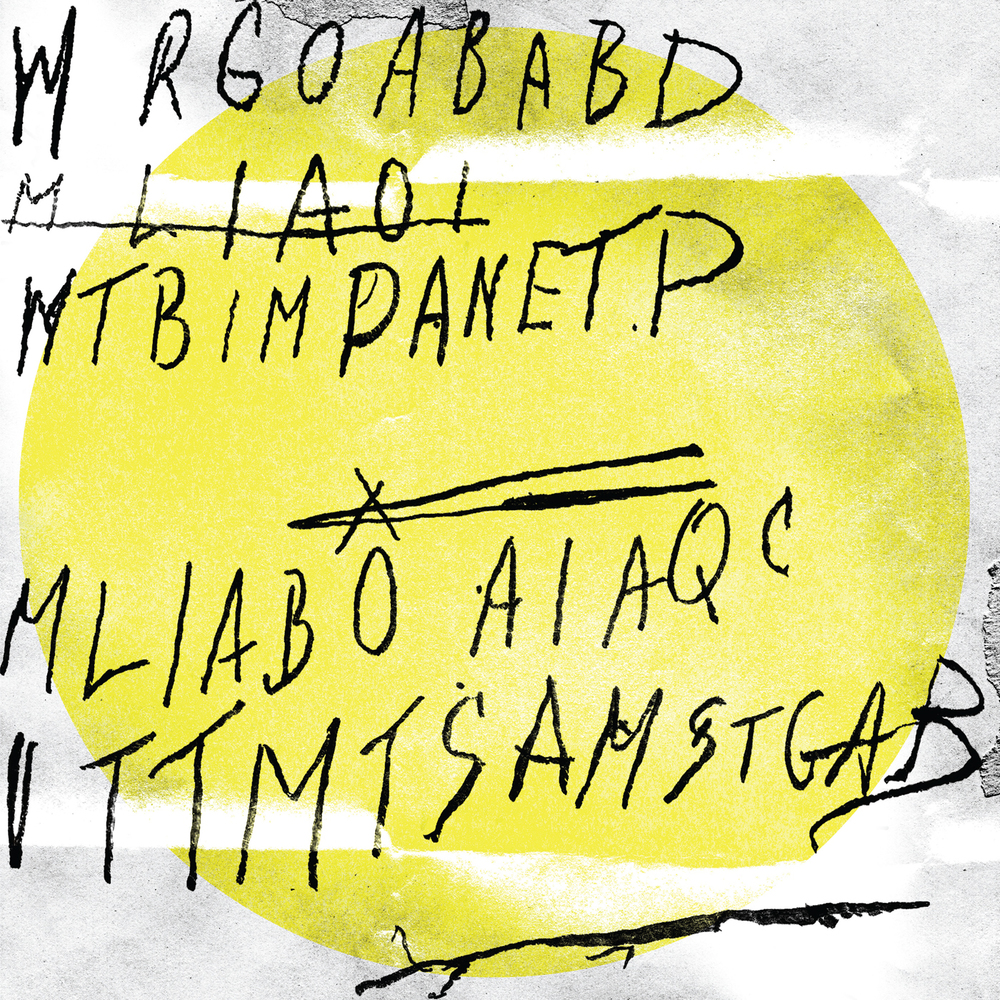 41. The Drones – FEELIN KINDA FREE
Genre: Art Rock
Favorite Tracks: "Private Execution," "Taman Shud," "To Think That I Once Loved You," "Boredom"
Any subgenre with "art" in front of it, be it art rock, art pop, or art punk, is inherently amorphous and controversial. Although I can't pinpoint exactly what the defining characteristics of the genre are on an objective scale, I can say without doubt that FEELIN KINDA FREE is art rock, whatever that may be. Opening up with a blast of synthesizers shifted into the most piercing of registers, the record never becomes much more traditionally welcoming than that, although those with an appetite for the angular and challenging will find themselves exceptionally pleased. Constant shifts of tone keep the listener on their toes, regular introductions of noise and drone add a sense of sonic depth, and the playful experimentation of the composition perfectly balances Gareth Liddiard's entirely idiosyncratic vocals. There are distinct riffs and melodies present, keeping it within the greater pantheon of rock, but they're filtered and distorted into such ghostly, ominous realms that there's no greater hope of closure offered. Similarly, the record takes rock's predilection for focusing on tales of love and desire and warps them into desperate pleas of loss and lust railing against an impending lifetime of isolation. A dark, claustrophobic, utterly captivating gaze into the abyss, FEELIN KINDA FREE deserves its place as one of the stand out releases of the year. [Thomas Seraydarian] FEELIN KINDA FREE originally appeared on the Thomas Top Five.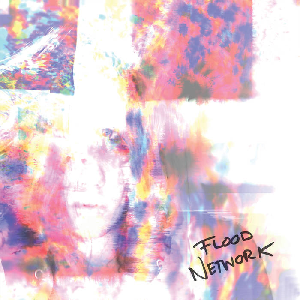 40. Katie Dey – FLOOD NETWORK
Genre: Hypnagogic Pop
Favorite Tracks: "Fleas," "Fake Health," "Fear O the Light"
Katie Dey makes music that sounds and feels like a deep teeth cleaning at the dentist's. It grates on the ears at times and reaches inhuman pitches that seem raw enough to make your gums bleed, but if you're willing to stick it out, her music has the cleansing properties to leave you feeling rejuvenated. Building off her excellent EP from last year, Dey continued to develop her distinctive, freaky sound that could almost be called "catchy," if it weren't so damn unnerving. Dey serves as an acute reminder of what the era of home recording and releasing on the internet can usher in, a new age where genre falls by the wayside in favor of wholly original works. FLOOD NETWORK weaves you seamlessly into her strange, hyper-specific world, and if you're willing to embrace it, it can get quite cozy. [Carter Moon] FLOOD NETWORK originally appeared on the Larios List.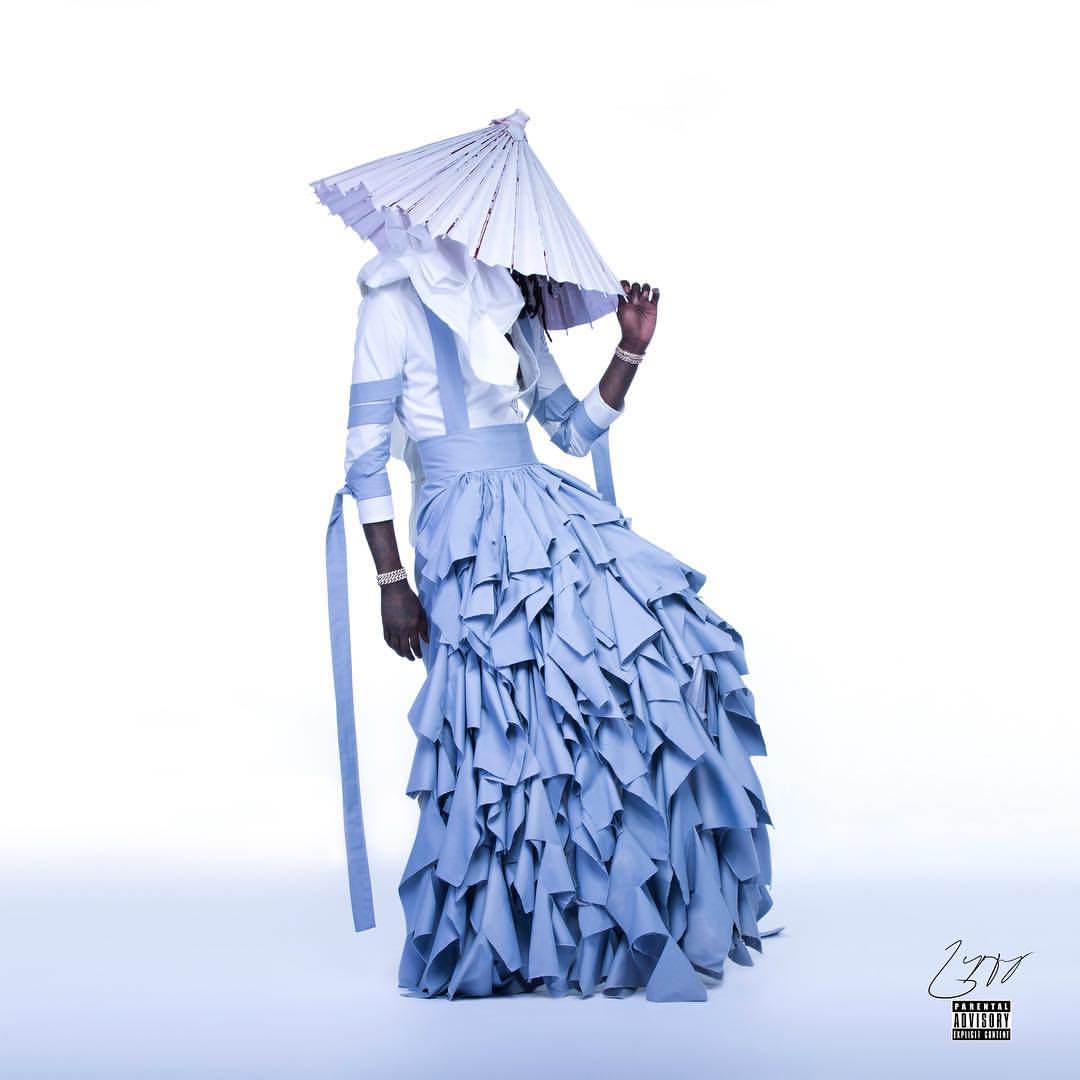 39. Young Thug – JEFFERY
Genre: Trap Rap
Favorite Tracks: "Wyclef Jean," "Swizz Beats," "Future Swag" "RiRi," "Harambe," "Kanye West (Feat. Wyclef Jean)"
With full knowledge that Young Thug discussions will always turn into a mess over various hypocrisies, I'm simply here to say that JEFFERY is Thug's best and most aesthetically realized record to date. Not to take away from the glory of "2 Cups Stuffed" or "Constantly Hating" — JEFFERY is something completely unexpected. At a concise ten tracks long (not forgetting the stellar bonus of "Pick Up The Phone (featuring Travis Scott and Quavo)"), not a single moment feels like filler or extra baggage. From the Avey Tare "lu-lu-lu-lu"'s of "Swizz Beats," "RiRi"'s tight, "Work"-praising chorus, the strained vocal delivery on "Harambe," and "Kanye West"'s Hisaishi piano rolls, JEFFERY would stand atop the bulk of 2016's trap output, with or without the dress. [Micha Knauer] Read the full review here.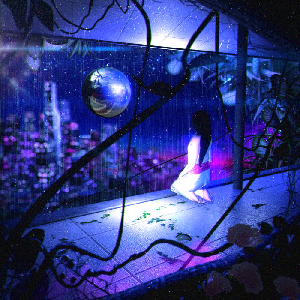 38. 2 8 1 4 – RAIN TEMPLE
Genre: Ambient, Downtempo
Favorite Tracks: "Before the Rain," "Eyes of the Temple," "Transference," "Inside the Sphere"
Hong Kong Express and Telepath, collaboratively known as 2814, have continuously kept vaporwave from falling into the deep end of memedom by focusing more on dreamy ambient than chopped and screwed nostalgia. Their 2014 self-titled debut and last year's ATARASHII HI NO TANJOU (???????) have been heralded as influential evolutionary steps for the genre, but I'm here to tell you that RAIN TEMPLE may top both. Synths here rival that of Vangelis, with dreamy, otherworldly grace. Rarely is there a project that can relax a listener and provide such deep, comfortable contentment like this. Before bed light up some incense, cuddle with a loved one, and put this on to forget about the troubles of the world, if only for a brief moment. [Alec Larios] RAIN TEMPLE originally appeared on the Larios List.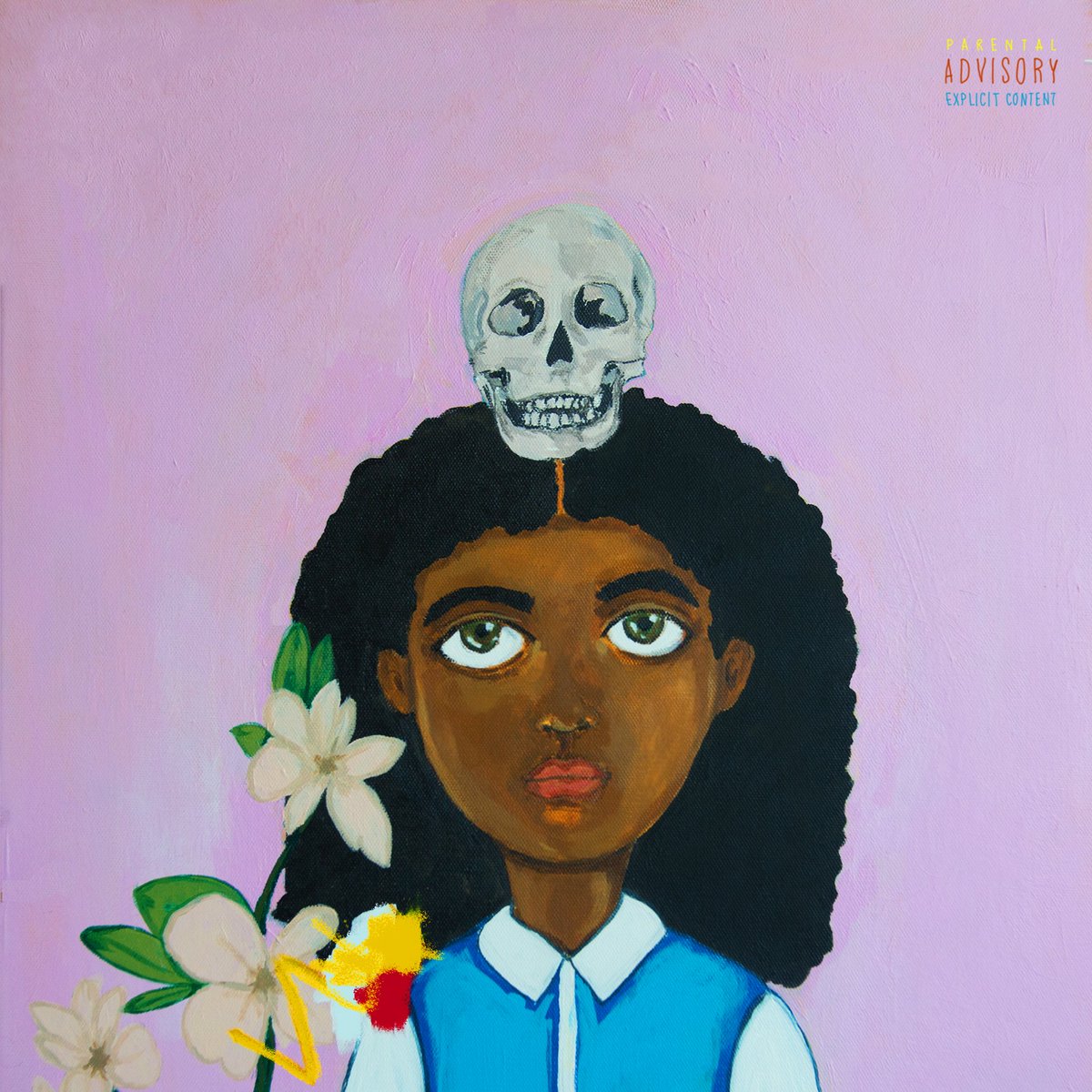 37. Noname – TELEFONE
Genre: Conscious Hip Hop
Favorite Tracks: "Yesterday," "Diddy Bop," "Reality Check," "Casket Pretty," "Shadow Man"
A good conscious hip hop album needs to say as much about its artist as it does the world around them. Even though this is her first mixtape, I already feel like I know so much about Noname, and I'm dying to know more. Soulful pianos and warm, gospel-themed backing vocals create an intoxicating sonic palette that draws us into Noname's tales of daily life in the downtrodden communities of Chicago. There is an irresistible charm and likeability to her voice and the music, which TELEFONE uses to soften the blow of its rather heavy themes. Youthful disillusionment with life and the crushing knowledge of how it could be over at any second weigh heavily on every character in the environment that Noname inhabits, especially Noname herself. Despite how terribly this dichotomy could have turned out, Noname avoids such a pratfall through her often poetic lyrics and charisma, and the greatest strength of TELEFONE is how it skillfully combines an instantly inviting, colorful atmosphere with cynical, but always relatable, themes into a potent cohesive debut. [Blake Michelle] TELEFONE originally appeared on the Thomas Top Five.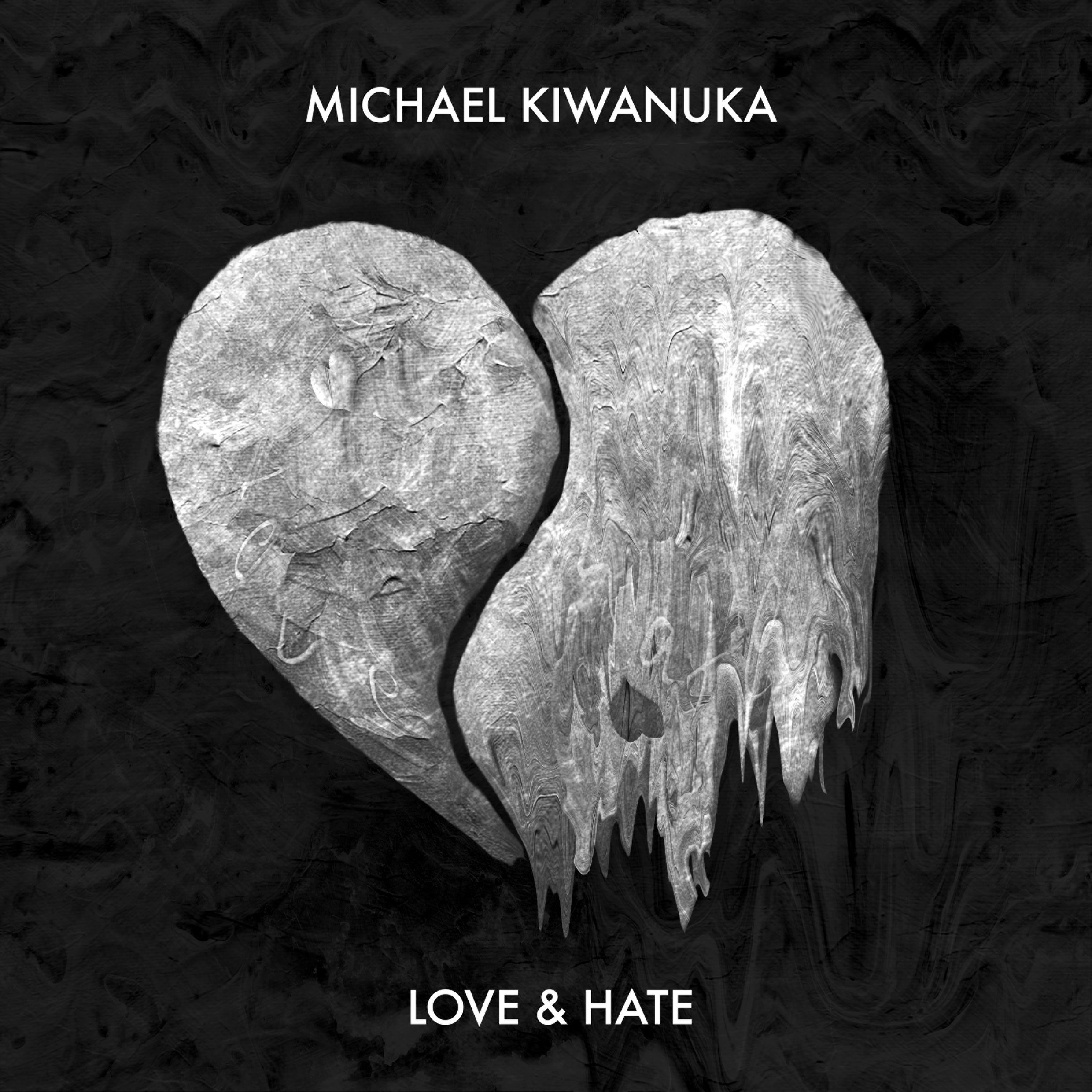 36. Michael Kiwanuka – LOVE & HATE
Genre: Psychedelic Soul
Favorite Tracks: "Love and Hate," "Black Man in a White World," "Love & Hate"
As music continues to diversify, change, and spiral into further sub-subgenres, there's something soothing to someone earnestly returning to the basics. Michael Kiwanuka could easily be put in a time machine and sit snugly between Marvin Gaye and Otis Redding, but what makes him exceptional is that he doesn't feel like a nostalgic regurgitation of a soul sound gone by. The always fresh, instantly recognizable production from Danger Mouse keeps one sonic foot firmly planted in the present, but Kiwanuka also has a rapturous lyrical style that is all his own. His penchant for Roger Waters-inspired guitars also give the album an operatic, expansive quality that fill out the sonic space on this record and give it a meditative depth it might have lacked as a straight soul record. For anyone who's felt like music has gotten too esoteric this year, this album should provide familiar footing that still remains vibrant and fresh in 2016. [Carter Moon] LOVE & HATE originally appeared on the Thomas Top Five.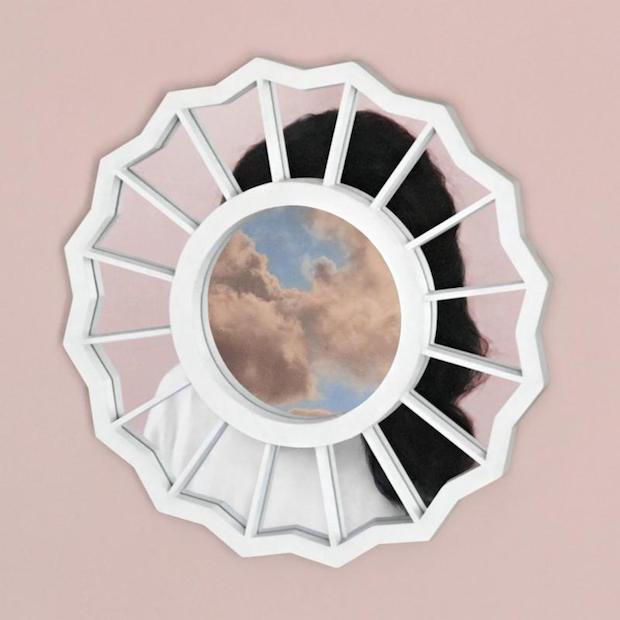 35. Mac Miller – THE DIVINE FEMININE
Genre: Neo-Soul, Jazz Rap
Favorite Tracks: "Planet God Damn (featuring Njomza)," "God Is Fair, Sexy Nasty (featuring Kendrick Lamar)"
Mac Miller has experimented with all different kinds of rap in his career, rapping about things from drugs to the universe, most recently including an album preoccupied with love. Mac Miller's soft, jazzy singing and clever rapping on THE DIVINE FEMININE makes it something hip hop fans can vibe to, but everyone can appreciate. Complete with memorable features from hip hop heavyweights like Kendrick Lamar and Anderson .Paak, the album shines as Mac Miller's most polished work to date. Though it's a new direction for Mac Miller, THE DIVINE FEMININE is one of the dreamiest and most experimental releases in recent hip hop, and one of the most honest albums about love in years. [Parker Hutcheson] Read the full review here.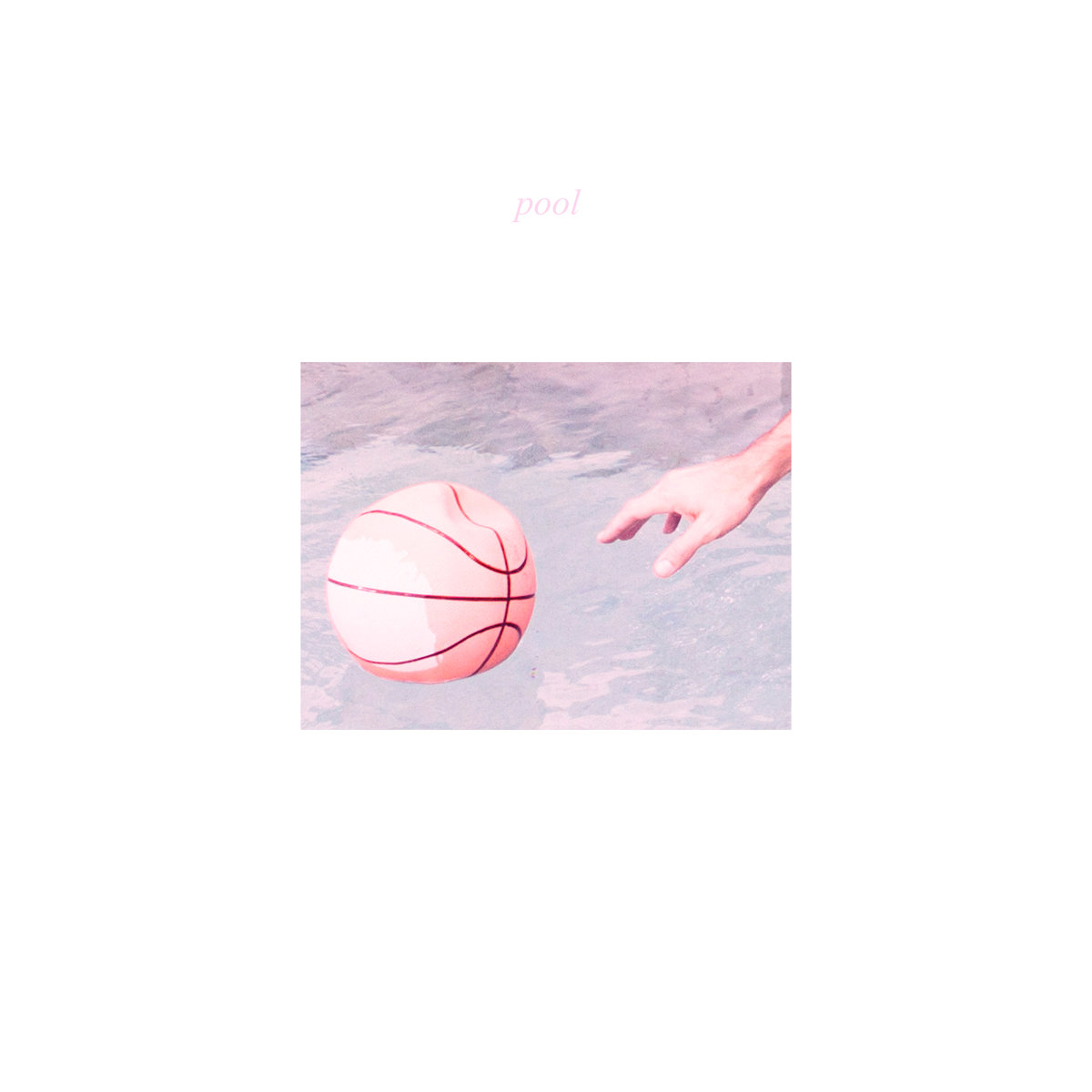 34. Porches. – POOL
Genre: Synthpop, Indietronica
Favorite Tracks: "Underwater," "Be Apart," "Car," "Shape"
A friend described Porches.' new album to me as something he "almost hates." An empathizable position — POOL's shimmering, minimalist synthpop is a sharp left turn for an artist previously known for lo-fidelity rock music. Its cheesy '80s keys and flanger guitar would be eye roll material if they weren't grounded by Aaron Maine's pining abstractions, which are strung together by recurring images of various bodies of H2O. A short, somber record executed deftly, it creates a specific mood that doesn't waste a single echoing snare hit or sparse lyric. Although the sound is cohesive and doesn't stray far from how it's set up on the strong opener, "Underwater," POOL retains an arc exemplified by the darkest and best cut, "Shape." The track, like the album, has maturity for a sophomore piece in that it utilizes the power found in empty space and restraint. [Phillip Vernon]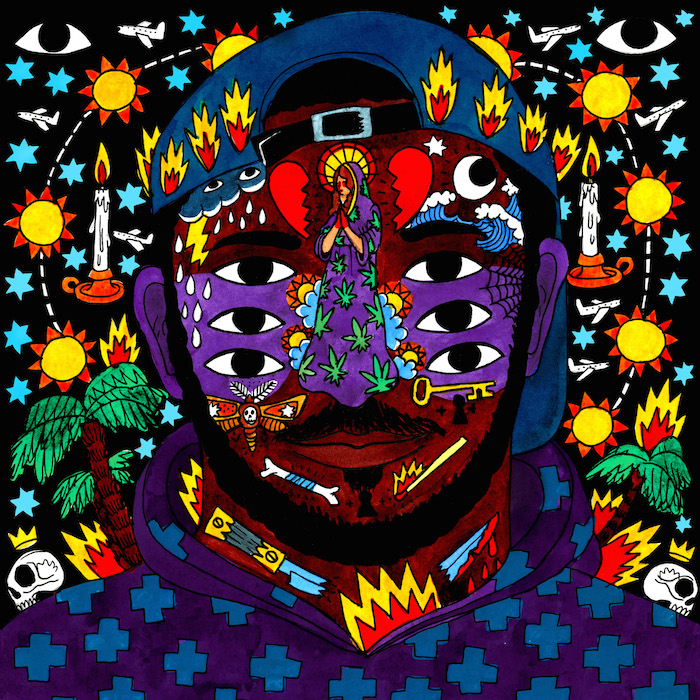 33. Kaytranada – 99.9%
Genre: Alternative R&B
Favorite Tracks: "BUS RIDE," "GOT IT GOOD," "TOGETHER," "DRIVE ME CRAZY,"
"WEIGHT OFF," "GLOWED UP," "BULLETS"
Where would we be without "GLOWED UP"? Really, despite the general feeling of ubiquity from track-to-track on 99.9%, there's no denying its contribution; ubiquity doesn't always mean bad. On 99.9%, ubiquity means that many of the really fantastic tracks are just aesthetically similar to the other stellar tracks on this album. Landing somewhere on the chart between Anderson .Paak, Mndsgn, and the house sounds of Brainfeeder and Low End Theory, it comes as a surprise to hear Kaytranada is based out of Montreal and not Los Angeles. Though 99.9% is quite feature-heavy, Kay doesn't rely on them to carry the album, but rather produces instrumentals that lift and accentuate each artist's contribution. In essence, he is most artful in tying down contributions from a group of artists with few aesthetic commonalities, and makes the bulk of them work together thematically within the full arc of the record. Wrangling the skills of BadBadNotGood, AlunaGeorge, and Vic Mensa among, many, many others and making it all work is a talent worth praise, and Kaytranada is quite deserving. [Micha Knauer]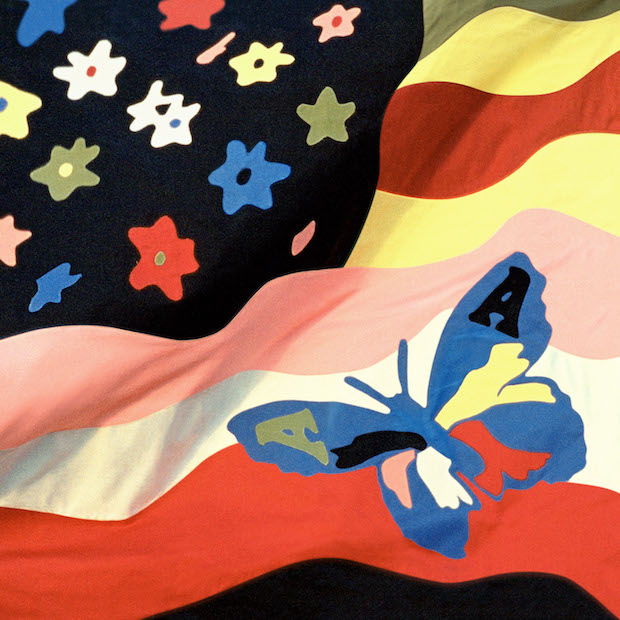 32. The Avalanches – WILDFLOWER
Genre: Plunderphonics
Favorite Tracks: "Because I'm Me," "Subways," "If I Was a Folkstar," "Saturday Night Inside Out"
On their first album in 16 years, The Avalanches never feel like they're trying to make up for lost time. WILDFLOWER unravels at a confident, relaxed pace that is uncommon for electronic releases these days. You would expect a concept album about a counterculture movement from the '60s to feel outdated, but somehow the album feels totally contemporary without adhering to any modern musical clichés. It's a welcome return from one of the defining bands of the forgotten bedroom DJ movement of the '90s. The Avalanches manage to create an album that walks the fine line between retro and modern without ever dwelling too heavily on either side. [Eden Bailey]
31. Rihanna – ANTI
Genre: Contemporary R&B
Favorite Tracks: "Consideration (featuring SZA)," "James Joint," "Work (featuring Drake)," "Woo," "Needed Me," "Higher"
I wish I knew what happened in Rihanna's life that gave her permission to finally make a record that could be considered her most soulful dance-pop experiment yet; whatever it was, the four years between UNAPOLOGETIC and her eighth studio album curated an alluring and energized project for Rihanna's artistic frustration that strays from pop expectations altogether, yet invites us nonetheless into the dark, moody layers of love, relationships, and identity. ANTI is a flirtatious investigation of dancehall, R&B, soul, progressive hip hop, trap, and more, and by singing in the first track, "I got to do things my own way, darling," this album clearly represents Rihanna taking creative reigns and finally claiming her music as her own. Rihanna's exploration of genres, uninhibited vocals, and intimate lyrics make ANTI both the antithesis of radio and, ironically, an accessible art piece that proves the Barbadian singer is a sonic architect, and so much more than a mere conduit for greenback pop vomit. [Sienna Kresge]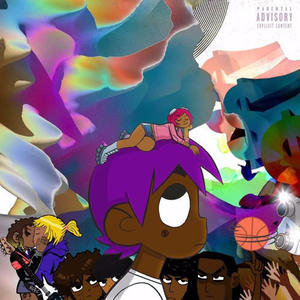 30. Lil Uzi Vert – LIL UZI VERT VS. THE WORLD
Genre: Trap Rap
Favorite Tracks: "You Was Right," "Ps & Qs," "Hi Roller".
It's been a huge year for Uzi, having gone from SoundCloud phenom to worldwide success. Following the recent trend of dropping projects consistently, Lil Uzi Vert gave us tons of new music this year, crowned by May's LIL UZI VERT VS. THE WORLD. Inspired by the cult film hit SCOTT PILGRIM VS. THE WORLD, the album's vibrancy and rock tone make it one of the most unique and energetic rap releases in recent memory. Production from Metro Boomin, Maaly Raw, and Wondagurl combine well with Uzi's signature freestyling to make VS. THE WORLD one of the most memorable hip hop records of the year. [Parker Hutcheson] LIL UZI VERT VS. THE WORLD originally appeared on the Larios List.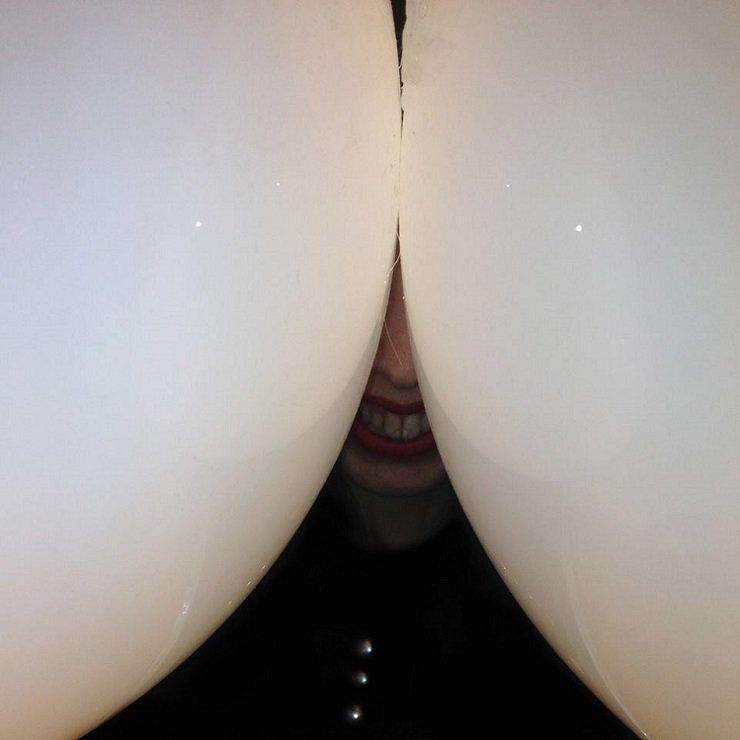 29. Death Grips – BOTTOMLESS PIT
Genre: Experimental Hip Hop
Favorite Tracks: "Spikes," "Eh," "Bottomless Pit"
Death Grips are one of the most enigmatic groups in music at the moment, transcending any easy categorization. BOTTOMLESS PIT is one of their most cohesive and full efforts to date, complete with MC RIDE's invigorating screams and the incredibly skillful yet chaotic drumming of Zach Hill. BOTTOMLESS PIT takes on a dark tone, even compared to some of their other work, but it also contains elements of serenity and musical synergy in the form of fast-paced synth melodies that are reminiscent of their first release, EXMILITARY. BOTTOMLESS PIT is not just a must-listen for 2016, but is one of the most challenging and sonically advanced experimental hip hop records ever released. [Parker Hutcheson] Read the full review here.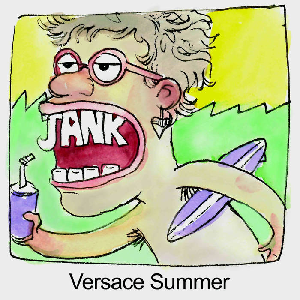 28. Jank – VERSACE SUMMER
Genre: Midwest Emo
Favorite Tracks: "Chunks (kool enuff)," "Alligator," "Versace Summer"
Overambitious emo records of late have had the so-called revival teetering on the edge of self-parody. It's a shame, then, that VERSACE SUMMER might be the last release from Jank, riffing scenesters from the emo/indie rock hotbed of Philadelphia, PA. They don't take themselves too seriously: the chorus to their best song hollars, "you're not as scaly as you think/you're just a fuzzy little bean" at a pet alligator. More so than the lack of self-importance, the real magic behind Jank's EP is their melodic expertise. All eight songs have the potential to get stuck in your head, with a few having multiple sections that are equally as catchy. Tempo and dynamic shifts are sudden on first listen but always feel right — replayable music perfect for all those emo kids with ADHD. [Phillip Vernon] VERSACE SUMMER originally appeared on the Larios List.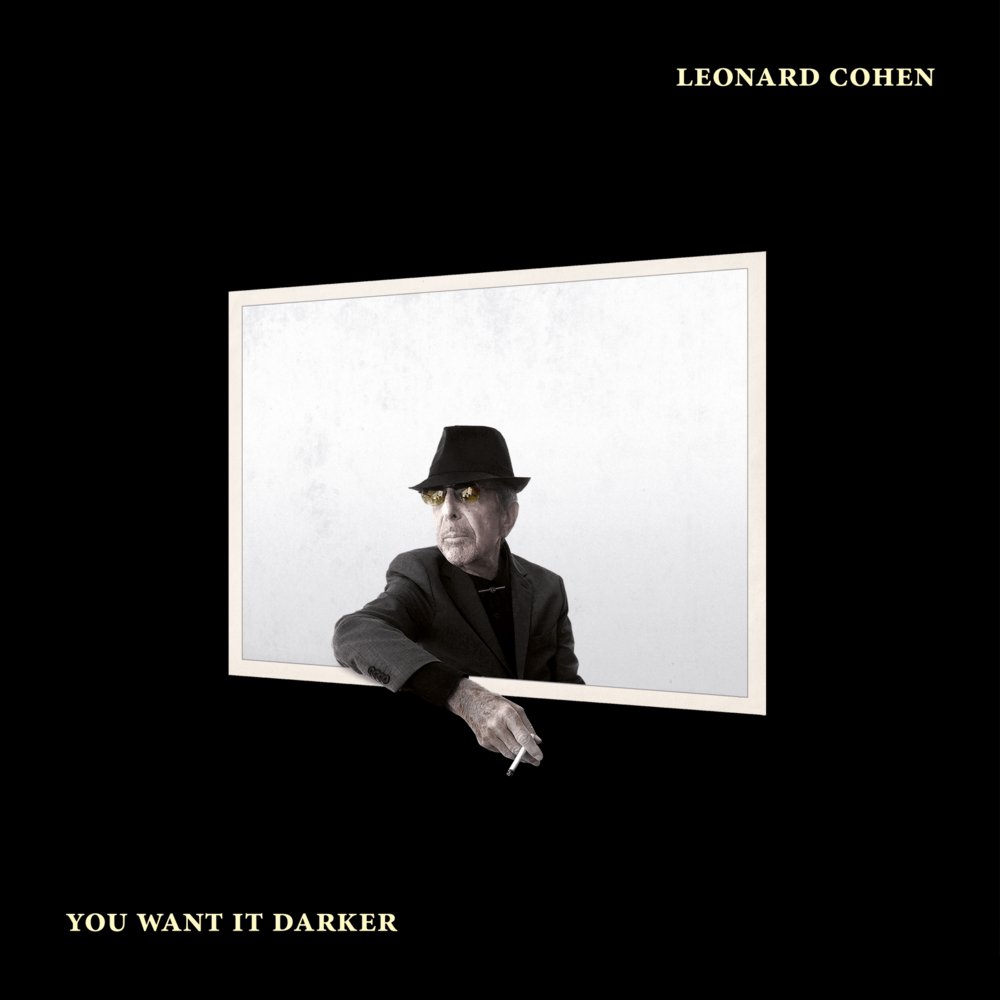 27. Leonard Cohen – YOU WANT IT DARKER
Genre: Singer/Songwriter
Favorite Tracks: "You Want It Darker," "Treaty," "Leaving the Table," "Travelling Light"
There are few people that have had as much of an influence on music as Leonard Cohen, not only in terms of genre and experimentation, but the sheer vulnerability expressed in his songwriting. He truly was a poet in the classic sense, and the world lost one of its great artists with his passing. Standing on its own, YOU WANT IT DARKER is a powerful late-era album from a man whose career spanned five decades. In the context of being his final release, it represents a graceful, confident send-off to those who've been following him since the beginning. [Eden Bailey] Read the full review here.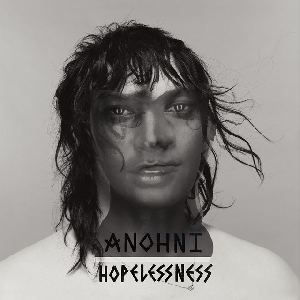 26. Anohni – HOPELESSNESS
Genre: Art Pop
Favorite Tracks: "Drone Bomb Me," "4 Degrees," "Execution," "Why Did You Separate Me From The Earth?," "Hopelessness"
How can one sum up a year as politically and socially fraught as 2016? The latest fatalistic musical tome from Anohni does so in her typically harrowing and infectious fashion. HOPELESSNESS is a collection of songs that cuts directly to the heart of several relevant, horrifying truths that face humanity. From coming to grips with the crushing inevitability of climate change on "4 Degrees," to imagining the suicidal perspective of a young girl in the Middle East whose family was killed by a drone strike in "Drone Bomb Me," Anhoni paints a macabre, haunting picture of our future and present. It is not all a humorless affair, however. Lush, shimmering production from Hudson Mohawke and the reliably left-field, alien sounds of Oneohtrix Point Never help dress Anohni's wolf-like warnings in sheep's clothing. Tying the entire production together is Anohni's levitational, heart-rending vocal delivery. She has always been able to belt out a masterful dirge, but reveals her emotional versatility on a track like "Watch Me," a tongue-in-cheek love song to the NSA, inviting them to watch her in her hotel room performing everyday tasks from her computer, such as talking to her friends or watching pornography. In 2016, Anohni inspired us to snarl back at our oppressors, and not lose hope. [Connor Duffey] HOPELESSNESS originally appeared on the Larios List.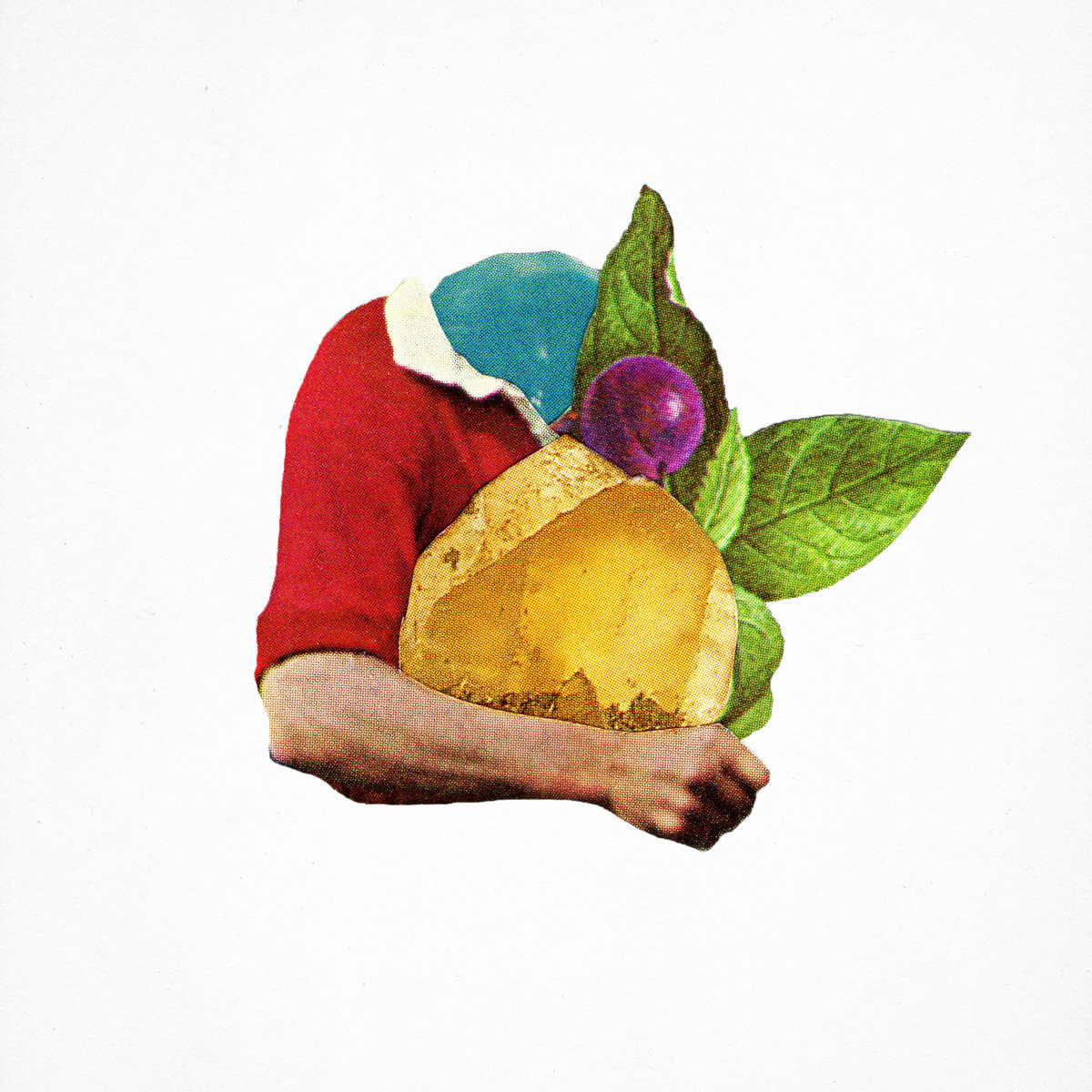 25. SALES – SALES LP
Genre: Lo-Fi Indie
Favorite Tracks: "over," "ivy," "crash," "pope is a rockstar," "big sis," "jamz," "be my baby," "best times"
In-step with their 2014 self titled EP, SALES' 2016 debut showcases their potential to be one of the brightest acts to hit indie stardom this year. Comprised of minimal hip hop tinged percussion, honest guitar melodies, and a captivating, heartbreaking vocal delivery and lyricism, SALES is a duo to keep an eye on (you're late to the party if you aren't already). Tracks like "be my baby" and "mondays" give a sweet taste of future experiments with electronic programming, while tracks like "big sis" will make a statement here and now as a satisfying distillation of a sound as pleasurable as it is painfully touching. Whether it's the sleepy-eyed "checkin' out," the crunchy "best times," or the devastating "ivy," there's something on this LP for anyone with a taste for melancholic illustrations and a solid beat to frame them. [Micha Knauer]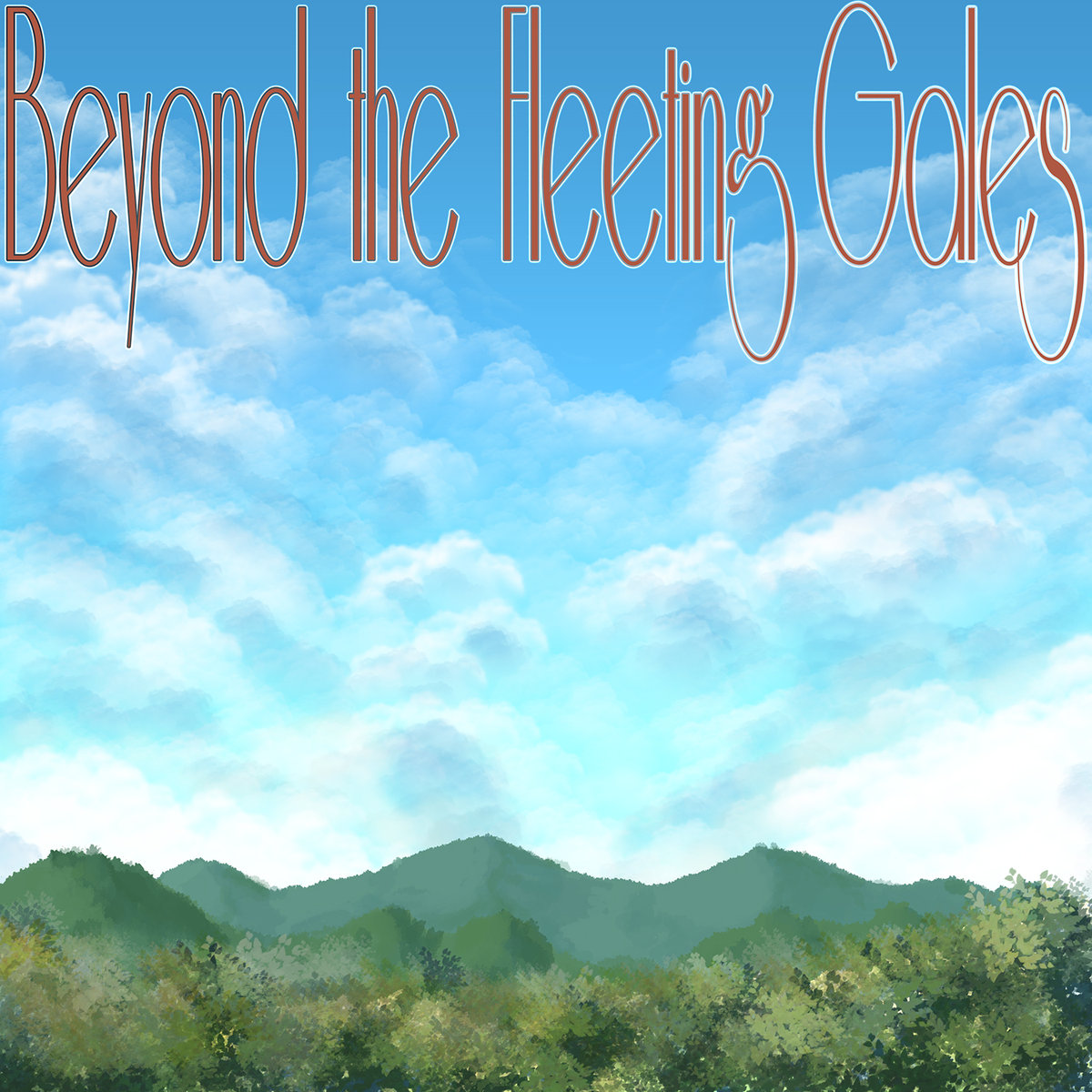 24. Crying – BEYOND THE FLEETING GALES
Genre: Power Pop
Favorite Tracks: "Premonitory Dream," "A Sudden Gust," "There Was A Door," "The Curve"
What happens when chiptunes grow up? Crying's BEYOND THE FLEETING GALES! Always the critical darlings of the now nascent chiptune and bitpop movements, Crying regularly puts their focus on constructing stellar pop songs, with a shiny video game coat to make them stand out from the crowd. Their full-length debut sees them double down on the latter, with what is easily the strongest power pop entry this year has seen. Although you'll have to deal with some nostalgic ?80s overproduction, especially in the guitar tone, the absolutely all-encompassing drum sound owes itself to nostalgia for the production techniques of yesteryear, and there's just enough eight-bit tone sneaking around to contribute to a soaring, unshackled atmosphere that brings to mind the sunny hope and optimism of youth. BEYOND THE FLEETING GALES is one of the few albums lauded by Pitchfork and Fantano that isn't overhyped; do yourself a favor and tune in! [Thomas Seraydarian] BEYOND THE FLEETING GALES originally appeared on the Thomas Top Five.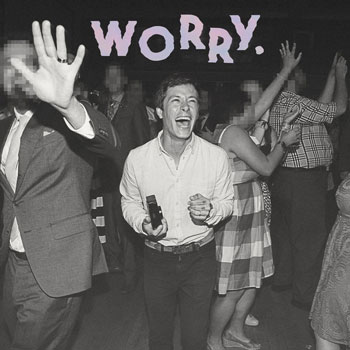 23. Jeff Rosenstock – WORRY.
Genre: Pop Punk, Indie Rock
Favorite Tracks: "We Begged 2 Explode", "I Did Something Weird Last Night", "To Be A Ghost…"
Jeff Rosenstock doesn't like cops, gentrifiers, or getting old, and thank goodness for that. Rosenstock, a punk veteran best known for his work with Bomb the Music Industry!, has created a terrific record that delivers a full package of his anxieties and fears in a package that induces manic exhilaration in the listener. WORRY. runs the full gamut of punk subgenres, between power pop, folk punk, speed punk, and rousing pub sing-alongs, and there is never a lack of energy to be found. While it could sound like a major downer on paper, WORRY. is instead a catharsis-heavy masterclass in rock songwriting. You'll want to make sure to listen top to bottom, or else risk missing out on the excellent Abbey Road-style medley that starts with "Bang on the Door" and ends with "The Fuzz." [Adam Cash] Read the full review here.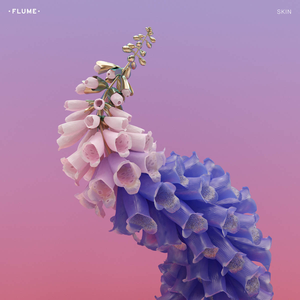 22. Flume – SKIN
Genre: Wonky, Glitch Pop
Favorite Tracks: "Never Be Like You (featuring Kai)," "Lose It (featuring Vic Mensa)," "Say It (featuring Tove Lo)," "When Everything Was New," "You Know (featuring Allan Kingdom and Raekwon)," "Take A Chance (featuring Little Dragon)," "Tiny Cities (featuring Beck)"
The height of popular dubstep and EDM has come and gone — so where does electronic music go from there? Whether maximalizing or minimalizing, Flume nestles himself somewhere in the middle, with a vested personality that avoids electronic clichés and esotericism. SKIN, then, confirms a maturation from Flume's self-titled that, at its core, concentrates on three-dimensionality and the balance of masculinity and femininity. The aggression of heavy bass and dense rap features are counterpoised with trickling synths and moody female vocals — the layering of such elements creates an aural helix that could appease a festival crowd, an underground nightclub, and even a nice pair of headphones. Despite the elongated spaces which sometimes overpower the record's softer, more euphoric moments, SKIN whips, clicks, whirs, and zips between its vocal collaborators with an unpretentious dexterity that poses Flume as one of the few remaining relevant electronic artists of the 2010s. [Sienna Kresge]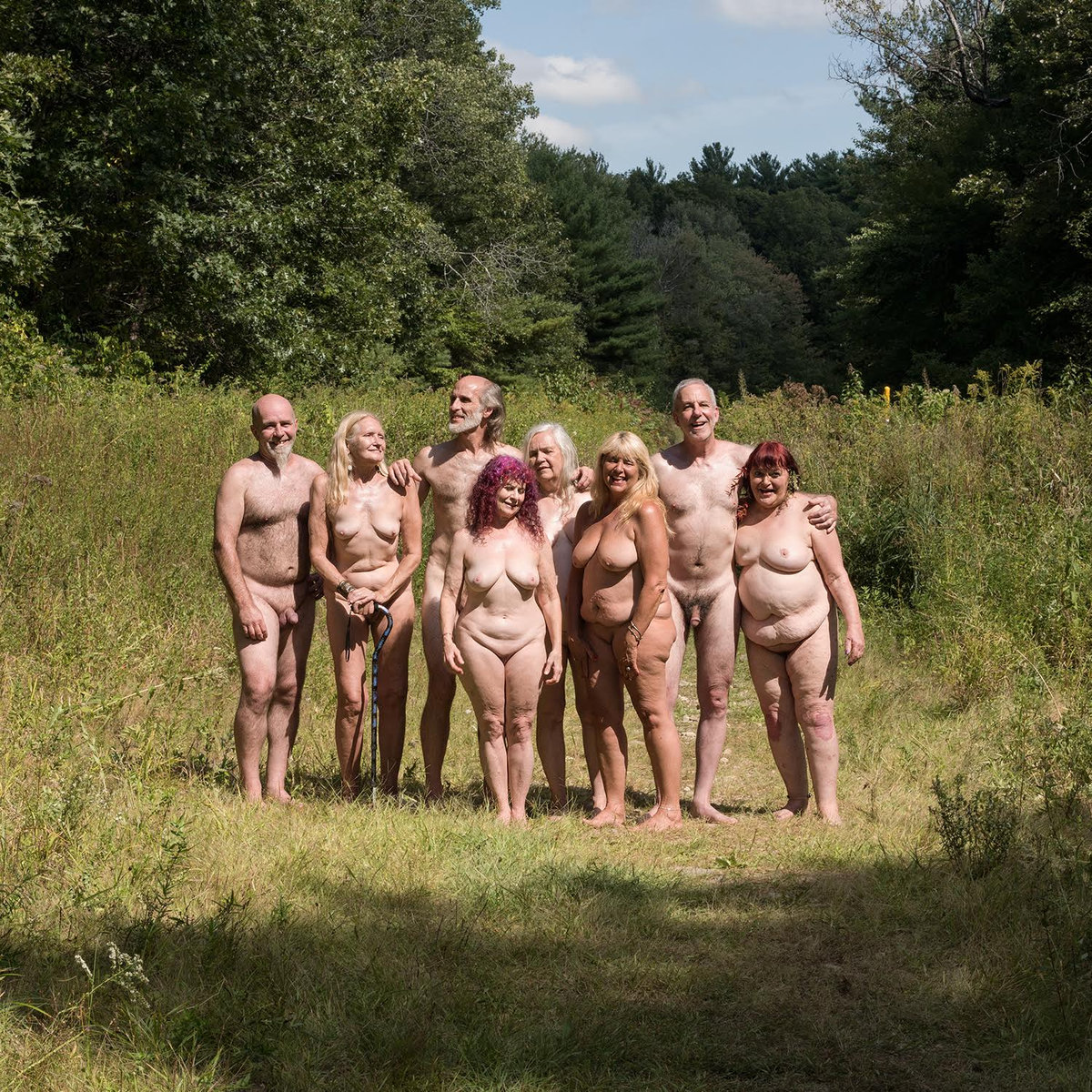 21. The Hotelier – GOODNESS
Genre: Indie Rock, Emo
Favorite Tracks: "Soft Animal," "You In This Light," "Goodness Pt 2,"
Using the term "emo" as a genre has long been disputed by both music critics and bands alike, but gets used anyway, probably largely out of convenience. Whether or not they want to be called emo, it's easy to spot a band that can fall into the thematic tropes of what people view as present in the emo scene. The Hotelier's third album proves that it really doesn't matter what you call them, because overall, they're a fantastic band. GOODNESS opens with lead vocalist Christian Holden delivering a beautiful spoken word piece, that quite frankly, in the right setting, makes my poet heart want to fall straight out of my ass. He speaks of nature, newness, and salvation, setting the tone for a persistent and positive album to come. As they pursue a sound that steps away from stark tragedy, The Hotelier proves to be more well-rounded and complex than anything any genre label could reduce them to. GOODNESS delivers tenacious percussion and vigorous guitar that throughout the album both boil over and simmer down, as the band plays with dynamics and layers in songs like the keyed-up "Piano Player" and the more mellow "Opening Mail for My Grandmother." The Hotelier proves they still have their intensity when Holden yells out in the battlecry-esque "Soft Animal," "Make me feel alive/ Make me believe that I don't have to die." [Amanda Ball]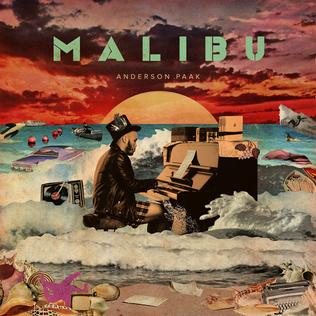 20. Anderson .Paak – MALIBU
Genre: Neo-Soul
Favorite Tracks: "The Bird," "The Season/Carry Me," "Put Me Thru," "Am I Wrong," "Room in Here," "Come Down," "Celebrate"
Borrowing a geeky, perplexing array of sounds from disparate eras and genres, and hailing from America's most culturally diverse city, MALIBU is 2016's quintessential L.A. album. It could have easily drowned in the tidal wave of other recent neo-soul releases, but Anderson .Paak proves he's undeniably deserving of his newfound rabid fan base. His ear for production coalesces contrasting feature artists and over an hour of reference-heavy music into a singular vibe that is best understood by gazing at the gorgeous cover art. The narratives he shares disclose a past of jailed parents, homelessness, and marijuana farms — making .Paak's dichotomous sonic positivity all the more contagious. Highlight double track "The Season / Carry Me" encapsulates the sound of a new voice revelling, but not quite indulging, in its own aesthetic confidence — a confidence usually reserved not for mainstream breakthroughs, but for legends. If he keeps up the streak, he just might become one. [Phillip Vernon] Read the full review here.
19. Childish Gambino – "AWAKEN, MY LOVE!"
Genre: Psychedelic Funk
Favorite Tracks: "Me And Your Mama," "Redbone," "Terrified," "The Night Me And Your Mama Met," "Stand Tall"
Donald Glover has had an eventful year. In addition to having an incredibly successful debut season with his show ATLANTA, he also bagged the role of young Lando Calrissian in the upcoming Han Solo standalone Star Wars film. If this wasn't enough to make 2016 one for Glover to remember, it also marks the birth of his first child with his girlfriend. It appears that something must have clicked with Glover, because the artistic heights he reaches on his third LP, "AWAKEN, MY LOVE!," far surpass those reached on previous Childish Gambino albums. This can be attributed to Glover's stylistic switch to psychedelic funk. Rather than relying on goofy one-liners (50% clever, 50% cringey) rapped over 808 beats, Glover commissions veteran session musicians to provide lush and thoughtful instrumentation, reminiscent of Parliament, Funkadelic, and Prince. It sounds nothing like the old Childish Gambino, and I couldn't be happier about it. [Daniel Cole] Read the full review here.
18. Kanye West – THE LIFE OF PABLO
Genre: Hip Hop, Pop Rap
Favorite Tracks: "Feedback," "FML," "Wolves," "Real Friends"
THE LIFE OF PABLO is, no doubt, Kanye's most challenging release yet. It's also either the worst or best album in his catalogue, depending on who you ask. His latest LP finds Kanye West reflecting on his life and looking back at all the identities he's assumed over the years. His attempt to capture his thought process is as piecework and confusing as the album artwork. But, the fact that any two people can look at the same album and see two completely different things is the mark of a true work of art. However you look at it, TLOP features the rapper transitioning fully from a pop star to a true artist, both in the classic sense and in his own right. [Eden Bailey] Read the full review here.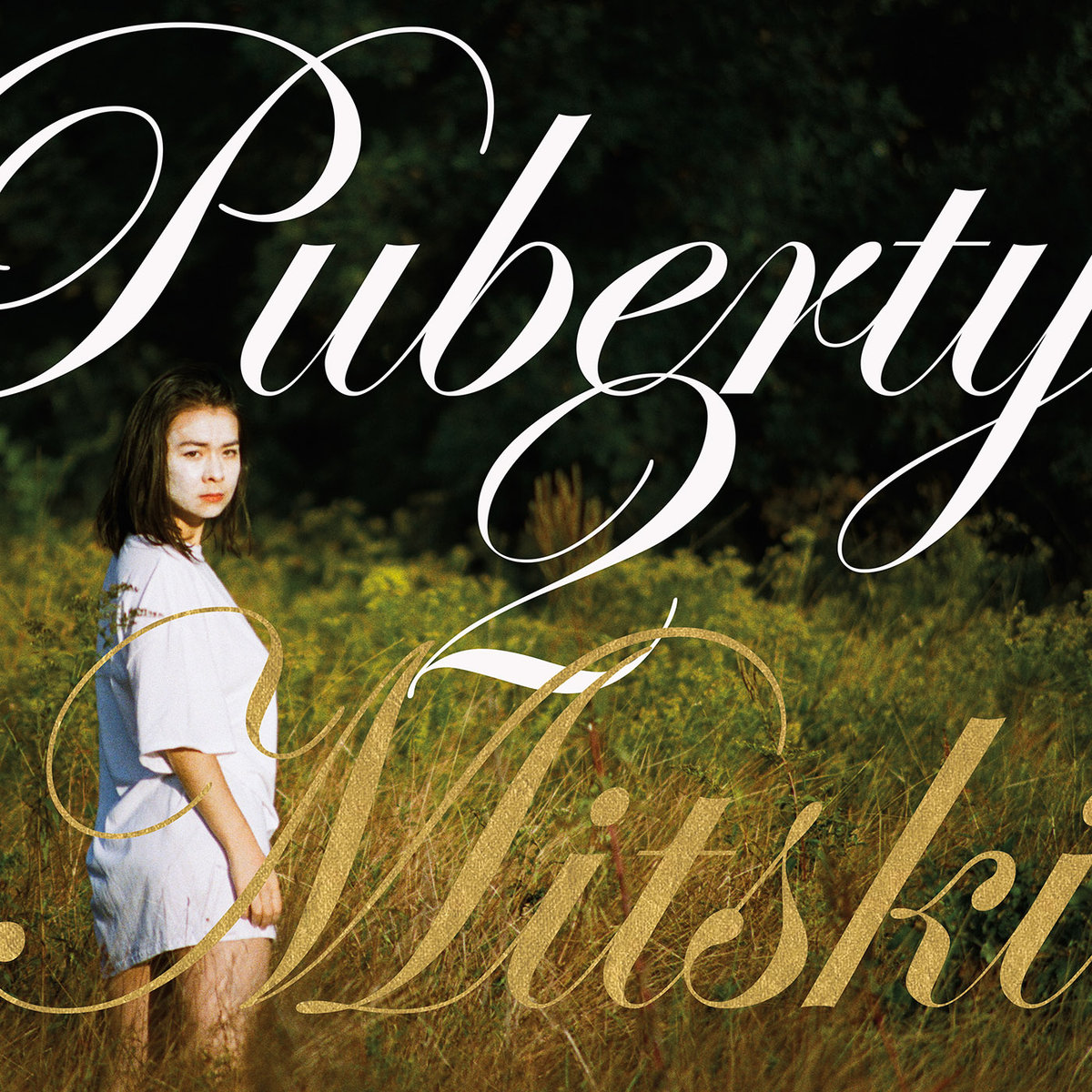 17. Mitski – PUBERTY 2
Genre: Indie Rock
Favorite Tracks: "Happy," "Once More To See You," "Fireworks," "Your Best American Girl," "I Bet on Losing Dogs," "Thursday Girl," "A Loving Feeling," "Crack Baby"
"Emerging adulthood" is a burgeoning concept among psychologists which recognizes the 20s as a distinct developmental period of life between adolescence and adulthood. Mitski calls this PUBERTY 2. The indie rocker's fourth studio album, however, is more personal than it is clinical, revealing the intimate machinations of Mitski's relationships with love, yearning, alienation, depression, and racial identity. Mitski proves herself (once again) to be a mature and proficient songwriter on PUBERTY 2, with an equilibrium between fuzzy electric guitar, glowing synths, discerning drum tracks, and a voice that effortlessly soars from a punk belt to a tender croon that is altogether sophisticated, tenacious, and distinct from the peers she stands next to under the "indie rock" tag. As an uncompromising 30-minute confessional, PUBERTY 2 is a fierce lesson on emerging adulthood and the polarizing highs and lows it doubtlessly entails. [Sienna Kresge] Read the full review here.
16. Denzel Curry – IMPERIAL
Genre: Trap Rap
Favorite Tracks: "Sick & Tired," "Knotty Head (featuring Rick Ross)," "This Life"
2016 is the year Denzel Curry broke into the mainstream of hip hop and landed a spot on XXL's freshman list alongside Lil Uzi Vert, Lil Yachty, and Kodak Black. However, unlike the catchy, pop-friendly music of his classmates, Denzel Curry opts for a darker and more aggressive rap style that many artists try for, and fail. IMPERIAL is a prime example of how a great album can capture the attention of millions without trying to appeal to them. It's heavy hitting, emotional, and real. Tracks like "Gook" and "Sick & Tired" chronicle Curry's life, frustration, and the feelings that came with being him in adolescence. "This Life" is an inspirational banger about believing in yourself and living life. There's really not much to dislike about the album. With features from Rick Ross and Joey Bada$$, it's original, thorough, heartfelt, and deservedly career launching. [Parker Hutcheson] IMPERIAL originally appeared on the Larios List.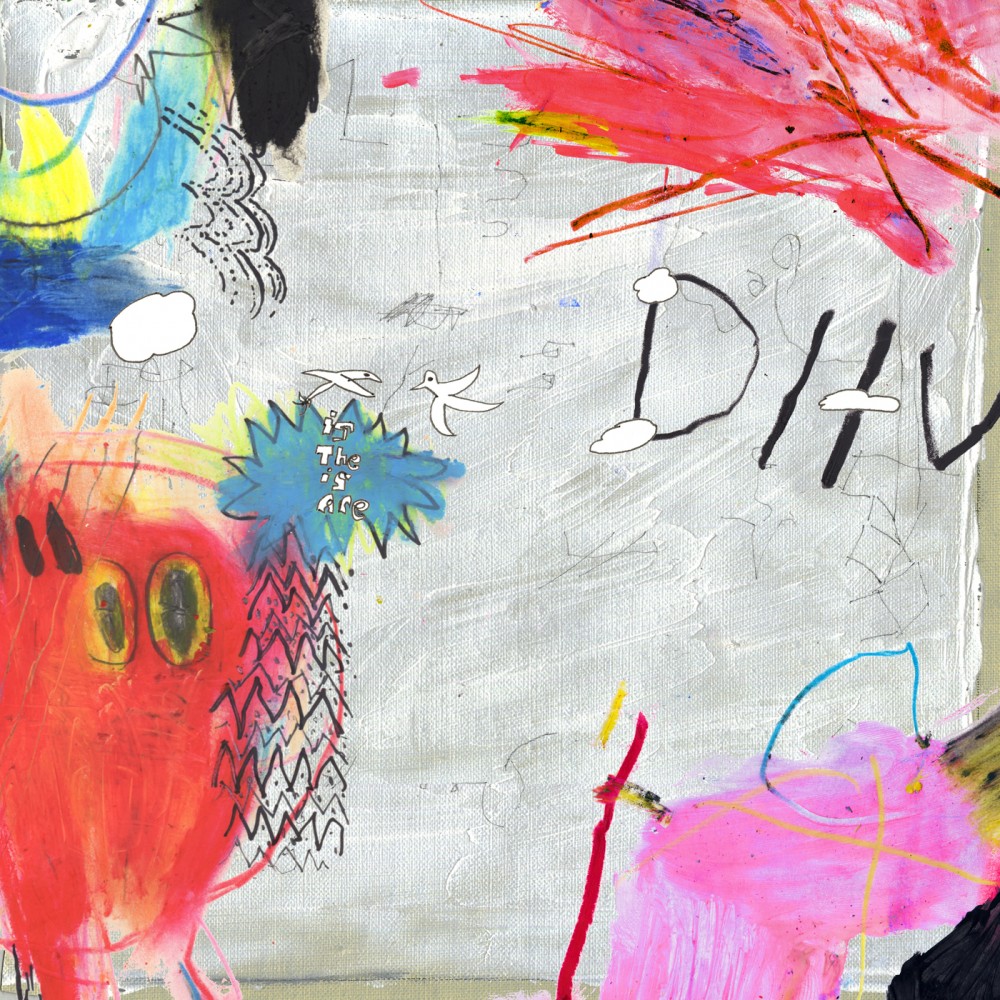 15. DIIV – IS THE IS ARE
Genre: Dream Pop, Jangle Pop
Favorite Tracks: "Dopamine," "Healthy Moon," "Under the Sun"
Comebacks aren't easy, but frontman Zachary Cole Smith knocked his post-public heroin bust album out of the park . Smith documented his addiction in a near flawless, shoegaze package: "I got so high/I finally felt like myself." DIIV creates the kind of music where every instrument is complex and essential, proving their talent is far more than the trendy ambience in other distorted indie bands. This unapologetic, gorgeous yet unglamorous portrayal of addiction is flawlessly executed in DIIV's moody, dark velvet sound. Their honesty and tenderness prove there's a lot more to come from the sad boy Brooklyn band. This sprawling record is intricate and thoughtful, a mirror of self-reflection articulated in complex guitar and wonderfully melodic baselines. With 17 tracks of disillusioned self-indulgence, IS THE IS ARE is the perfect album for the melancholic, artfully-dissatisfied hipster in you. [Simone Gabrielli] Read the full review here.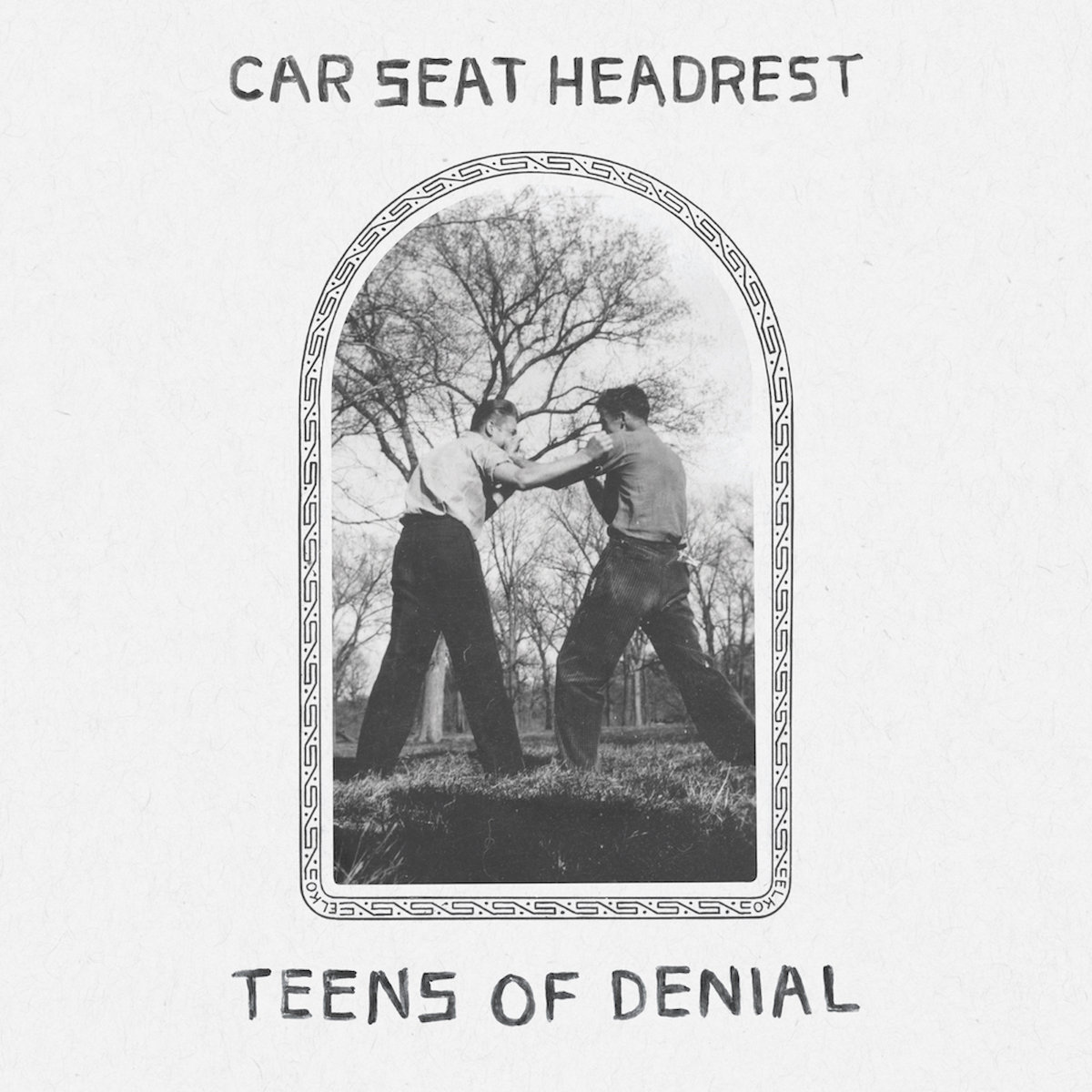 14. Car Seat Headrest – TEENS OF DENIAL
Genre: Indie Rock
Favorite Tracks: "Destroyed by Hippie Powers", "Not What I Needed", "Drunk Drivers/Killer Whales", "Unforgiving Girl (She's Not An)"
Plenty of songs on TEENS OF DENIAL exist within a dichotomy of giving a sense of familiarity to the listener, while also feeling wholly original. Car Seat Headrest, the brainchild of prolific songwriter Will Toledo, has grown into a style that musically owes debts to bands all over the indie rock spectrum, while turning the focus onto his loopy, wordplay-heavy songwriting. Toledo frequently writes like a vaguely Dadaist Rivers Cuomo or Stephen Malkmus, keeping his listeners on their toes by being willing to zig when he would be expected to zag, even incorporating other more famous songs into his own, and often to great effect. TEENS OF DENIAL comes at a time when many folks at Toledo's age are wandering aimlessly into a world that is confusing and challenging to navigate, and the time is ripe for a true heir to the slacker rock throne to rise. With TEENS, Toledo showed that he could be the kind of deadbeat-ish wordsmith to give a voice to an entire generation's confusion and passive discontent. [Adam Cash]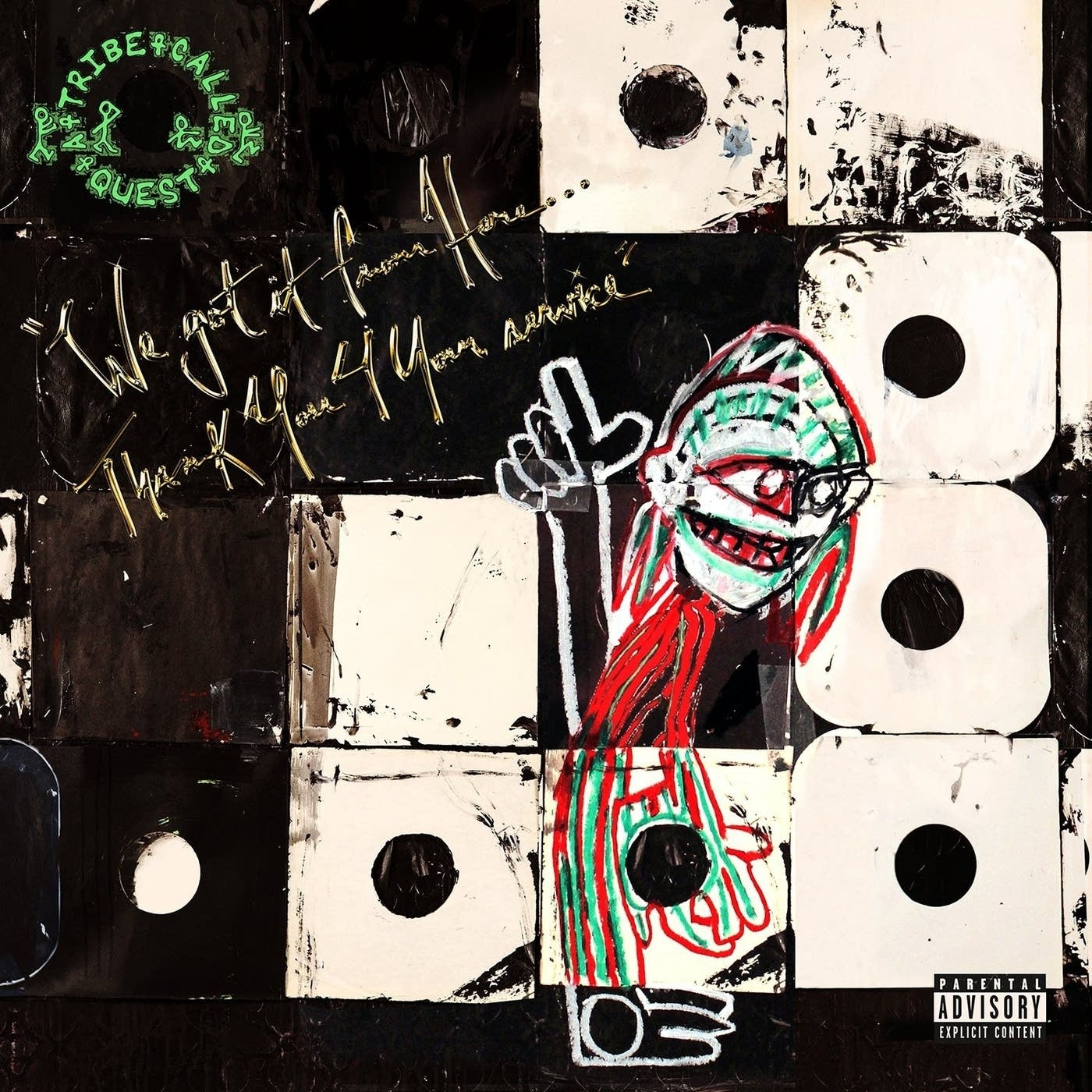 13. A Tribe Called Quest – WE GOT IT FROM HERE… THANK YOU 4 YOUR SERVICE
Genre: Conscious Hip Hop
Favorite Tracks: "The Space Program," "We the People…," "Whateva Will Be (featuring Consequence)," "Black Spasmodic," "Conrad Tokyo (featuring Kendrick Lamar)"

"Daddy don't you know that things go in cycles?" We should have known that A Tribe Called Quest's distinctive delivery of beats, rhymes, and life would come back around, but their record still ended up feeling like a welcome surprise by the time this dark November rolled around. Hip hop's recent flirtations with jazz makesTip and Ali Shaheed Muhammad's taste in beats feel fresh again, but the record cuts deeper than just the superficial vibes. Perhaps what makes it feel like a necessary release is simply that there ix so much in the zeitgeist for the quartet to address. Maybe it's the touching way Q-Tip managed to pay tribute to Phife Dawg after he passed. It's hard to say, but in a year of so much abject destruction, the comfort of hearing from such old friends one last time goes beyond words. "Space Program" is such a pitch-perfect, wry take on today's climate, "We the People" is as close to anthem for our times as any I've heard, and "Black Spasmodic" is one of the most touching rap songs ever put to tape. [Carter Moon] Read the full review here.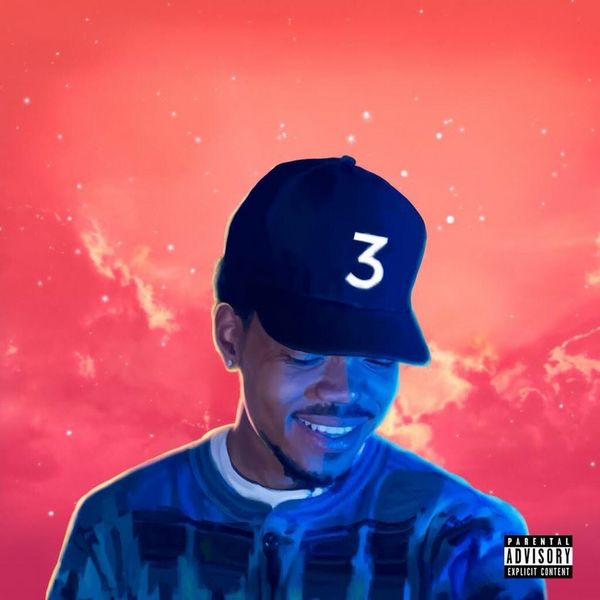 12. Chance The Rapper – COLORING BOOK
Genre: Pop Rap
Favorite Tracks: "No Problem (featuring Lil Wayne and 2 Chainz)," "Same Drugs," "Finish Line (featuring T-Pain, Kirk Franklin, Eryn Allen Kane, and Noname)," "Blessings"
Lil Chano from 79th continues to bring Chicago culture to the forefront of hip hop with his third mixtape, COLORING BOOK. Throughout the album, Chance infuses swelling gospel choral vocals like those found in black churches, and the same soulful, trumpet-fronted instrumentals he helped popularize on Nico Segal (formerly Donnie Trumpet) and the Social Experiment's SURF. From his lyrical anecdotes about the city, like those mentioned in "Summer Friends," and the instrumentals, such as the Chicago footwork-inspired "All We Got," Chance proves that he is true to his background and his hometown despite being tested by labels. In a shit storm of a year, the wildly optimistic new father and rapper encourages us to take a "smoke break" and to "[not] forget the happy thoughts." With seven Grammy nominations and artist of the year recognitions from both MTV and Consequence of Sound, 2016 was arguably Chance's year. As he continues to change the game and forge a lane of his own, he gave us COLORING BOOK, an album that encapsulates Chance's realities of both strife in Chicago and all of his black boy joy. [Amanda Ball] Read the full review here.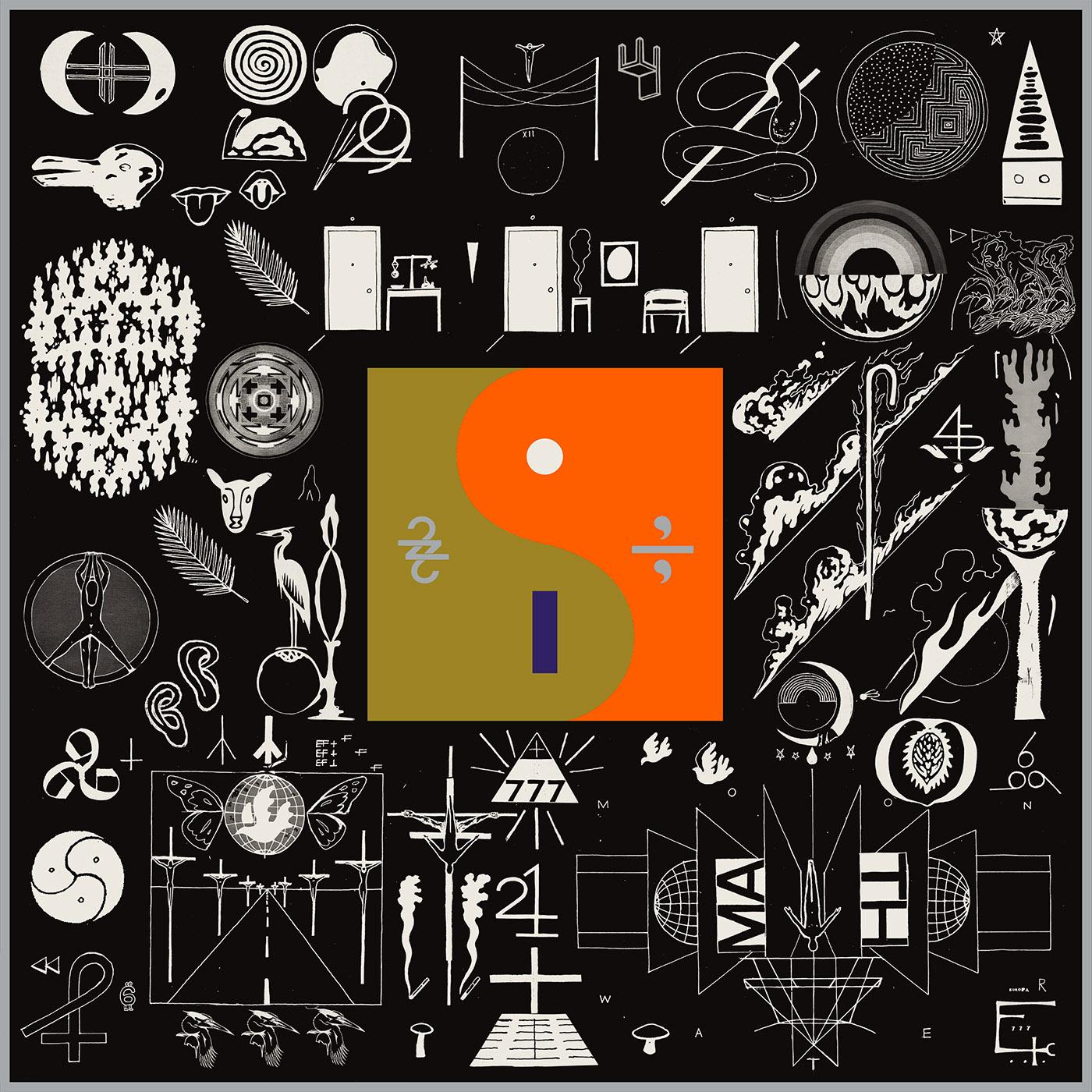 11. Bon Iver – 22, A MILLION
Genre: Folktronica
Favorite Tracks: "22 (OVER S??N)," "10 d E A T h b R E a s T ? ?," "21 M??N WATER," "8 (circle)," "____45_____"
Following the footsteps of 2016's pop canon, from James Blake and Kanye West, to Frank Ocean and Blood Orange, all having put out collage albums this year, Bon Iver's 22, A MILLION finds its place among their orbit. Though a much tamer release than any of the aforementioned releases, 22, A MILLION remains a special moment where folk finds an intermediary between solitudinous nostalgia and futurist experimentalism. The phrase "poly-fidelity" is almost fitting — it does certainly become difficult to tell what might've been distorted by accident or by purposeful recording practices. The flittering, rainbow-flavored stutters, blown out percussion, and slinking, pitch-shifted vocals all seem to fit over the organic instrumentation we've come to expect. Somehow the marriage of the two, the naturalistic reflective and the accelerationist destructive, became quite an appropriate soundtrack for the final months of the year. [Micha Knauer] Read the full review here.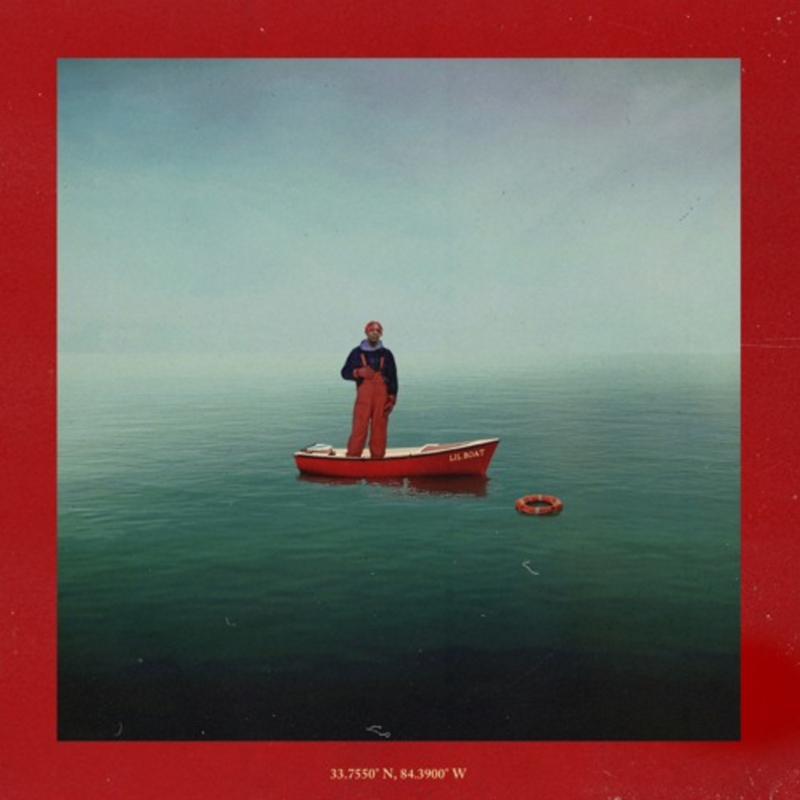 10. Lil Yachty – LIL BOAT
Genre: Post-Trap
Favorite Tracks: "Minnesota (featuring Quavo, Skippa da Flippa, and Young Thug)," "Good Day (featuring Skippa da Flippa)," "Run / Running," "One Night," "Out Late"
Ah, LIL BOAT. At different times of different days I've been willing to proclaim it trite garbage and the perfect capitulation of prescient hip hop genius, and to a certain extent that might just be the point of any effective work of art. We have the concise, street-smart sensibilities of Young Jeezy and Migos, the thematic and percussive influence of Gucci Mane and Waka Flocka Flame, the reductive and willfully ignorant delivery of Chief Keef, the baleful balladry of Future, and the sheer bizarreness of Young Thug, all delivered over production that exists in the twilight zone between cloud and pop rap. Signalling the death of the old head and the reification of hip hop respectability in general, largely in part due to its absolutely ridiculous production, whether it be the SUPER MARIO 64-File Select Menu-sampling antics of "Run/Running," the skeletal piano of "Minnesota Remix," the sumptuous arpeggiations of "We Did It (Outro) *Positivity Song*," or the 3 AM-smoking-a-roach-aesthetic of "Out Late," LIL BOAT is impossible to remain neutral towards. But one thing's for certain: hip hop will never be the same after this blistering debut from Lil Yachty, and I can guarantee this is a release that will go down in history. [Thomas Seraydarian] LIL BOAT originally appeared on our trap rap primer.
9. Radiohead – A MOON SHAPED POOL
Genre: Art Pop
Favorite Tracks: "Burn The Witch," "Daydreaming," "Decks Dark," "Present Tense," "True Love Waits"
I fucking love Radiohead. This blurb WILL be biased, because they are literally my favorite band of all time. However, I'm willing to justify my fanboy-dom. What impresses me most about Radiohead is the band's versatility. With every new release, Radiohead evolves and transforms into something that doesn't quite resemble any of their previous forms, whether or not anyone likes it (they do). Having proven themselves as masters of every subgenre of alternative music out there, Radiohead refuses to stick to any formula. A MOON SHAPED POOL is no exception. As cliché as it sounds, Radiohead's ninth LP explores the band's sound in the most human way yet. Abandoning the cluttered and densely layered electronic soundscapes that populated THE KING OF LIMBS, A MOON SHAPED POOL strips down to the bare necessities, leaving ample space for Thom Yorke's vocals to flourish amongst string-heavy minimalist arrangements. And if there is anything that a Radiohead record should do, it's place a strong emphasis on Yorke's vocals. Reflecting on Yorke's separation with his romantic partner of 20 years, Rachel Owen, this album holds an emotional weight that is unabashedly melancholy and without convolution or subtext. To only further the saddening context surrounding this record, Rachel Owen lost her battle with cancer on December 18th, months after Yorke's informal tribute to her was released. "Just don't leave… don't leave." [Daniel Cole] Read the full review here.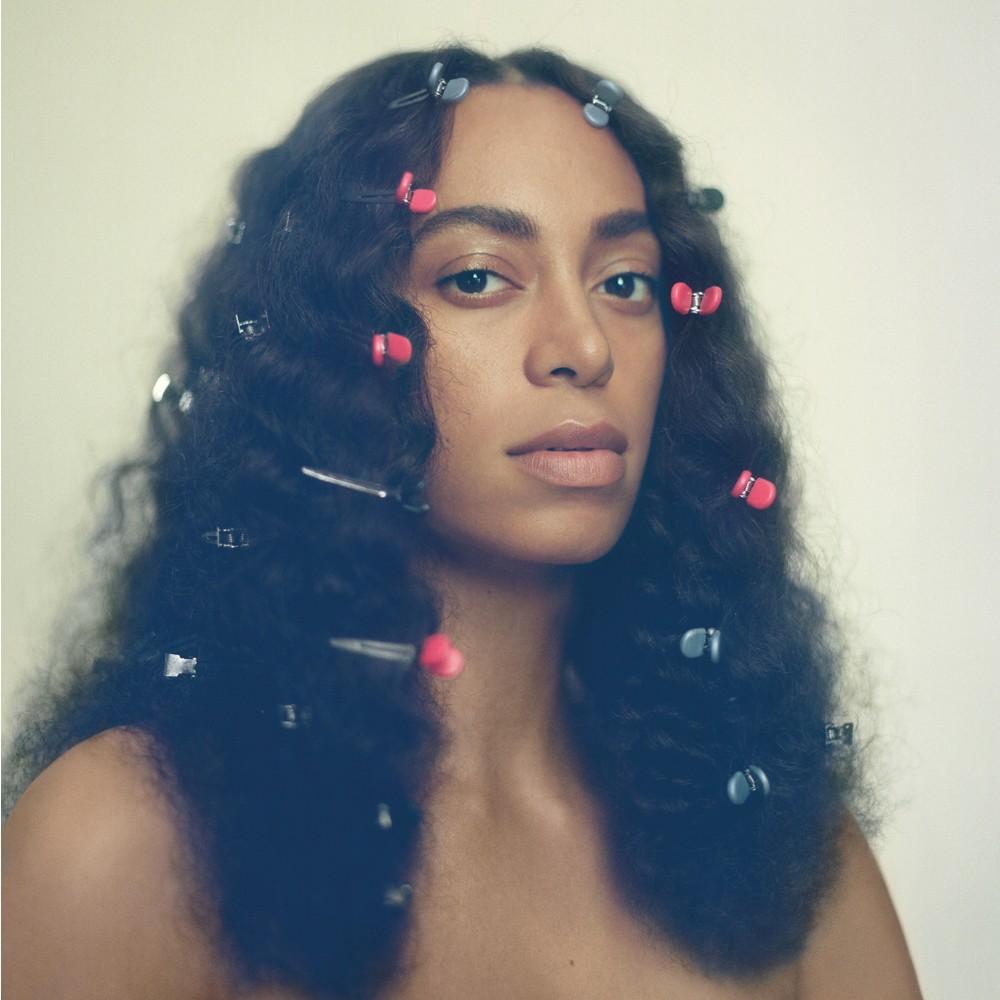 8. Solange – A SEAT AT THE TABLE
Genre: Neo-Soul
Favorite Tracks: "Mad (featuring Lil Wayne)," "Don't Touch My Hair (featuring Sampha)," "F.U.B.U (featuring The-Dream and BJ The Chicago Kid)," "Junie (featuring Andre 3000)"
The year's most activist-friendly album comes from Solange Knowles, who, for the first time in her career, proves that being a captivating artistic figure runs in her family. A SEAT AT THE TABLE goes on a vital mission to affirm and celebrate the black community through music, as well as the artist making it. And, even for those listening from the outside in, Solange has provided us with some top-shelf R&B and neo-soul compositions, with diverse musical expressions and several quality collaborations. Solange seems to know better than anyone that existing as an afterthought is a challenge, and A SEAT AT THE TABLE is an affirmation of her skill as an artist, a magnetic celebration of black culture and excellence, and a reminder to those who fight injustice on a daily basis that self-care is vital to staying strong in the face of hardship. [Adam Cash] Read the full review here.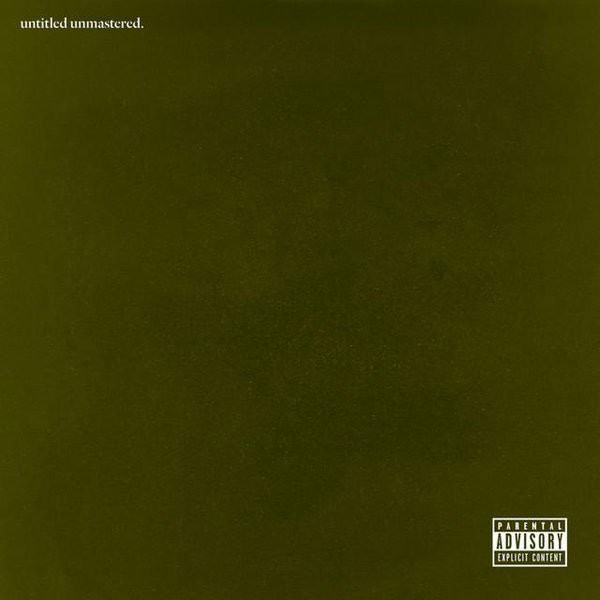 7. Kendrick Lamar – UNTITLED UNMASTERED.
Genre: Conscious Hip Hop
Favorite Tracks: "untitled 01 | 08.19.2014.," "untitled 02 | 06.23.2014.," "untitled 07 | levitate"
Tracked during the TO PIMP A BUTTERFLY recording sessions, UNTITLED UNMASTERED. consists solely of priorly unreleased demos. This is the type of move only musicians of Kendrick's legitimacy and power can pull off properly. Labels typically reserve B-Side albums and unreleased demos as a last ditch effort to squeeze profit out of an artist during a musical hiatus, but Kendrick relied on it as a release that can rival every other rap release in recent memory. Although the songs may have not been the proper fit for the conceptual magnum opus that TO PIMP A BUTTERFLY was, they certainly justify their existence in an isolated and compact eight-track release, pulling from the same politically charged and sonically dense realm that made TO PIMP A BUTTERFLY so special. [Daniel Cole] Read the full review here.
6. Angel Olsen – MY WOMAN
Genre: Singer/Songwriter
Favorite Tracks: "Intern," "Never Be Mine," "Shut Up Kiss Me," "Heart Shaped Face," "Sister," "Those Were The Days," "Woman," "Pops"
Oh god. This is it. I could never give enough praise for this record. Coming from one of the most talented and unique voices in folk — hell, in contemporary music, period — Angel Olsen breaks out of a thick shell built up over years of being projected upon by the public as a dreary woman-singing-from-a-well. MY WOMAN being her third full length, and second backed by a band, the potential that received some light on HALF WAY HOME and BURN YOUR FIRE FOR NO WITNESS is now given the full stage to shine — and not a single singer/acoustic song in sight. Moving on this ground, Olsen's gorgeous, devastating lyricism that's stuck around since the bleak STRANGE CACTI EP is only given more room to define the facets of what she's really all about. MY WOMAN defines so much new artistic territory for Olsen that it's become clear that it was but a scratch in the surface — it feels like an opus of an album, but Olsen slyly hints that she's really just getting started. Whether you're in it for the triumphant A-Side or the emotionally crushing B-Side, if you're a person with wants and needs, you'll find something on this record for you. [Micha Knauer] Read the full review here.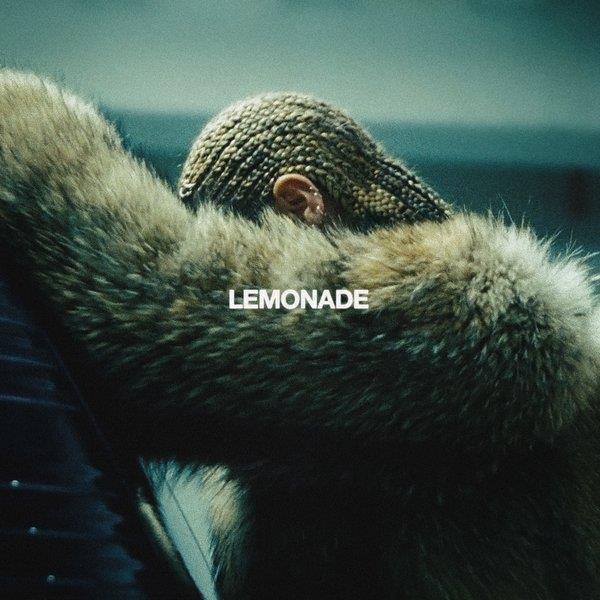 5. Beyoncé – LEMONADE
Genre: Contemporary R&B
Favorite Tracks: "Hold Up," "Don't Hurt Yourself," "Sorry," "Love Drought," "All Night," "Formation"
Few mainstream albums in history can boast a powerful black woman celebrating her identity while simultaneously narrating the waves of emotions experienced by the wife of a cheater with both confidence and vulnerability. In LEMONADE, the personal and political are tightly yoked, and Beyoncé portrays this in her most commanding and cogent work to date. The ferocity with which she has fertilized her career finally blossoms under a rich array of producers and writers who partner with Bey to stretch her sound in directions we've never heard from her before, and the marriage is nothing short of fecund. Without shirking pop sensibilities and catchiness, LEMONADE features flavors for any listener, while maintaining thematic and sonic coherence, from the reggae fusion of "Hold Up" and the electro-R&B of "Sorry," to the country of "Daddy Lessons" and the gospel rock of "Freedom." Beyoncé doesn't dip her toe in any genre on LEMONADE — she cannonballs into each one with masterful vocals, synergetic collaboration, fiery musicianship, and captivating storytelling, all of which solidifies her as a bona fide creative powerhouse. The product of this musical lovechild is a triumphant manifesto for turning lemons into lemonade, and it's one that can sound palatial and eloquent along the way. [Sienna Kresge]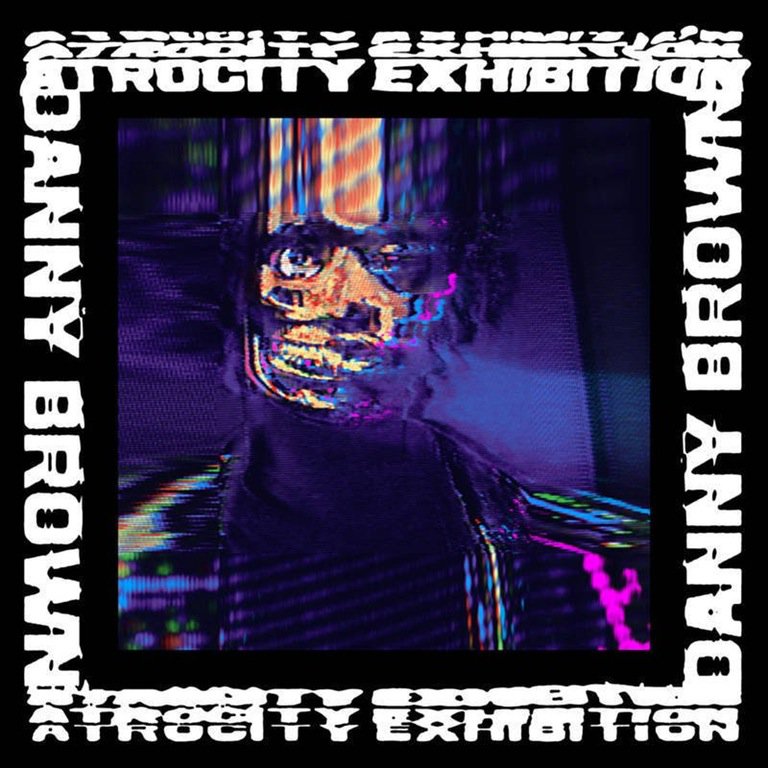 4. Danny Brown – ATROCITY EXHIBITION
Genre: Experimental Hip Hop
Favorite Tracks: "Downward Spiral," "Really Doe," "Lost," "Pneumonia," "When It Rain," "Dance in the Water," "Today," "Get Hi"
Jesus Christ, could any of us have possibly known what Danny Brown was going to unleash on us this year? The video for "When It Rain" dropped and was such a blistering and warped piece that it seemed like it certainly had to be an album peak. Little did we know it actually would prove to be one of the tamer tracks on the album in comparison to some of the other grenades he lobbed. This is a devastating effort, an album that's likely to be mimicked (but never replicated) ad nauseam, an album that should finally cement Brown once and for all as one of the all time greats. Danny will never be universally accepted as GOAT, but he should be respected as hip hop's great court jester, the Richard Pryor of rap. Tracks like "Pneumonia," "Dance in the Water," and "Rolling Stone" were significant for more than their impeccable bars; they simply sound like nothing else in rap, to the point where several heads were left scratching their heads asking, "can he really do that?" It turns out, yes, he absolutely can. This is a bar-raising record, something other top-tier rappers are going to have to scramble to top, particularly in its unabashed celebration of reckless hedonism. Other rappers may celebrate molly and lean, but none live a life so dedicated to substance abuse that it transcends partying and becomes an ethos. The only disappointing thing about ATROCITY EXHIBITION is that Brown will probably never be able to top it, but worry about that later; for now, take Brown's advice, put on the music, and just get high to it. [Carter Moon] Read the full review here.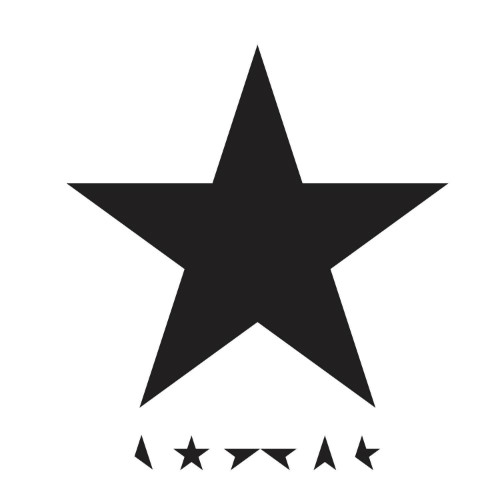 3. David Bowie – ? [BLACKSTAR]
Genre: Art Rock
Favorite Tracks: "Blackstar," "'Tis a Pity She Was a Whore," "Lazarus," "I Can't Give Everything Away"
Ever the showman, even under cancer's sinister grip, David Bowie has left Earth his final public will and artistic testament with BLACKSTAR. His voice, no longer the warbling, assured bravado of his peak years, eerily floats and peers down amongst the album's manic jazz instrumentals. His voice, in fact, is a focal point of the piece. No doubt willing to try any bold experiment he's been ruminating on at this point, he flexes his range to staggering effect. From the moaning spectral prophet on the title track, to the yelping imp on "Girl Loves Me," concluding with the warm, honeyed hum of "I Can't Give Everything Away," Bowie guides us through his struggle to tell us all he can with the time he has, but not too eagerly. The record creaks and aches with mystique, a grim, otherworldly puzzle beckoning to be solved. As with the artist himself, it won't yield itself comfortably. Little surprise from a man who converted unceremonious decay into a shimmering crescendo. [Connor Duffey] Read the full review here.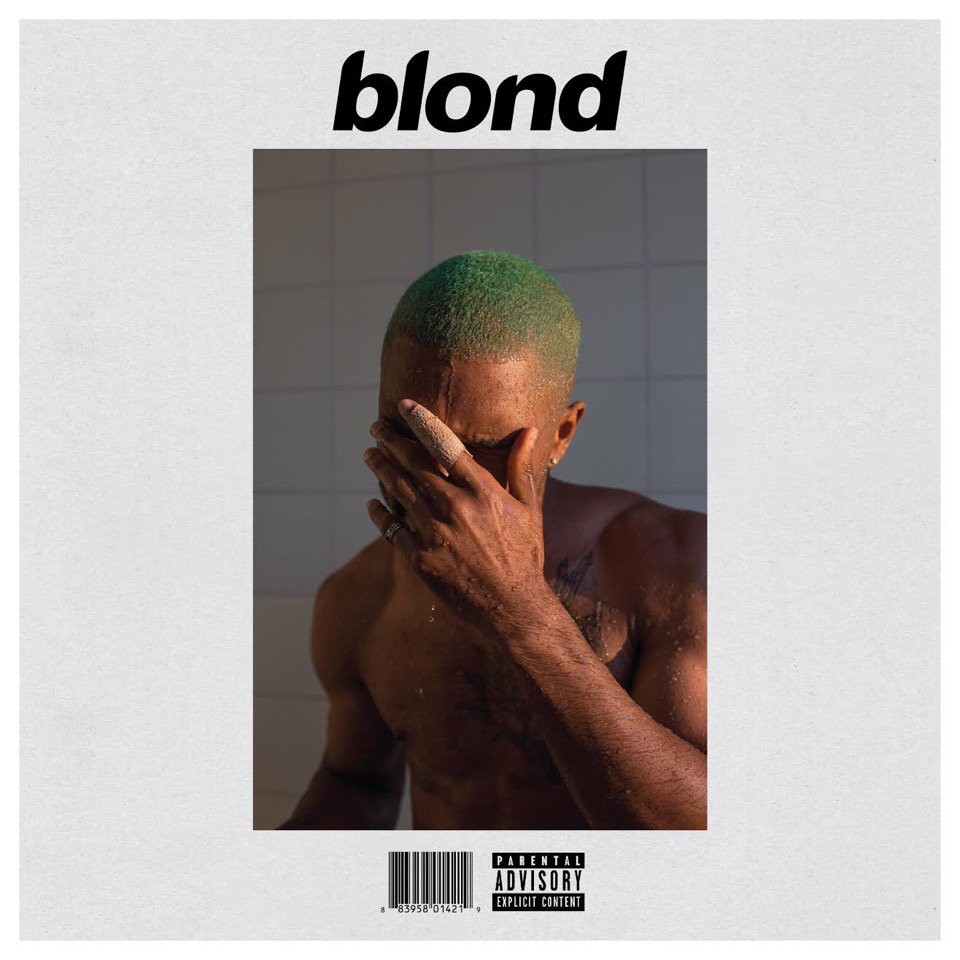 2. Frank Ocean – BLONDE
Genre: Alternative R&B
Favorite Tracks: "Nikes," "Ivy," "Pink+White," "Solo," "Self Control," "Nights"
Although it took over a year past the anticipated release date, a title change, and unexplained cancelled live appearances, Frank Ocean has returned to the public eye in 2016 as a hero. BOYS DON'T CRY was scheduled for release in July 2015. One of the most eagerly anticipated releases of the year, brooding frustration was shared amongst fans with each month that passed with no word from Frank. This made August 2016 all the more exciting, when a cryptic live stream featuring Frank building something in a warehouse appeared on boysdontcry.co. However, this visual album turned out to be an entire project that existed independently of the release that was to come: BLONDE. Some of those who I've spoken with about this album have lamented that BLONDE is no CHANNEL ORANGE, but to me, that's the beauty of BLONDE. Whenever following the release of an album that solidifies itself as a part of musical history, I feel artists have an obligation to challenge the public's perceived notion of their music in their follow up. Radiohead followed up OK COMPUTER with KID A, Kendrick followed up GOOD KID, M.A.A.D. CITY with TO PIMP A BUTTERFLY, and Kanye followed up MY BEAUTIFUL DARK TWISTED FANTASY with YEEZUS. Whether it be changing from alternative rock to experimental ambient electronic music, hip hop to jazz, or hip hop to industrial rap, change is inevitable and necessary for the versatility of genius to shine through. While BLONDE does not take such a drastic stylistic turn, it still disowns the clear accessibility that was present in CHANNEL ORANGE, asking the listener to be patient and introspective, following Frank through an hour's worth of unsmiling guitar and piano-driven sermons that must be experienced in solitude to appreciate the full extent of the record's nuance. [Daniel Cole] Read the full review here.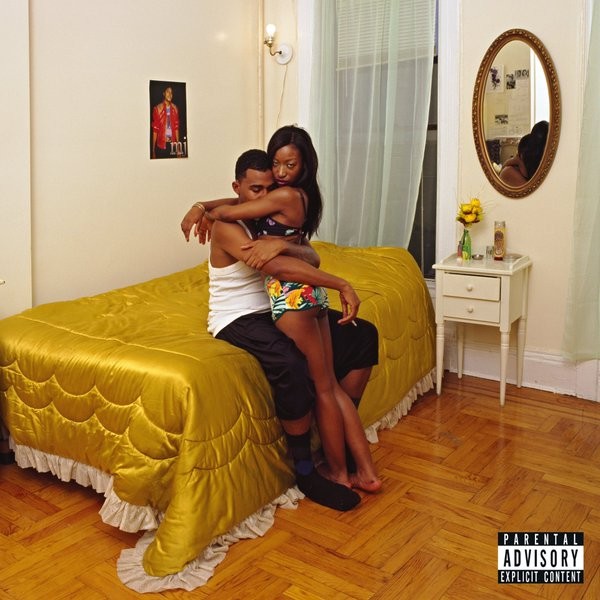 1. Blood Orange – FREETOWN SOUND
Genre: Alternative R&B, Synth Funk
Favorite Tracks: "By Ourselves," "Augustine," "Chance," "Best To You," "E.V.P.," "Hands Up," "Hadron Collider," "Squash Squash," "Juicy 1-4," "Better Numb"
"So when you see her cry/You know there's nothing new/It's how we could all by ourselves." Devonté Hynes's experiences navigating an anti-queer, anti-black, anti-immigrant society as a queer black first-generation immigrant define the landscape of FREETOWN SOUND, shaping its narrative of identity politics and critique of toxic masculinity and police brutality. Released at the height of summer, rooted in an understanding of postcolonial feminism, and driven by a musicianship that acknowledges influences while remaining progressive, FREETOWN SOUND captured the popular frustrations of marginalized peoples and created a release for those emotions in a manner not unlike TO PIMP A BUTTERFLY (though Dev's legacy will be more akin to Prince's). FREETOWN SOUND's lyrical focus oscillates between themes of suffering under racial violence/under-representation, patriarchy, and Christian ubiquity in colonial societies as a person oppressed by their power structures on "Augustine," "Chance," and "Thank You," to gradually finding power in sexual/racial identity and community in spite of those structures on "By Ourselves," "With Him," and "Hands Up." Featuring samples from Black Lives Matter demonstrations, PARIS IS BURNING, a documentary on queer NYC ball culture, interviews with Vince Staples and Ta-Nehisi Coates, and Ashlee Haze's poetic tribute to Missy Elliot, and backed by a powerhouse of guest vocalists including Empress Of, Nelly Furtado, and Carly Rae Jepson among many others, Hynes sets up a powerful backdrop for his deeply personal brand of songwriting. Ethereal sung performances glide atop a meticulously woven collage of funky multi-instrumental synthpop compositions, field recordings, and aforementioned samples; choreography, visual artwork, and live improvisation decadently accentuate FREETOWN SOUND when presented in a live setting, proving both Hynes's artistic mastery and his capacity to communicate. A gamut of penultimate messages could be derived from FREETOWN SOUND: moving through the pain of indecision; finding self acceptance in one's identity; even a validation of one's life experiences through Hynes's radical display of self. At the end of the day, what makes FREETOWN SOUND one of 2016's best records is its success in dancing and weeping its way to conclusion in a vibrant celebration of human multitudes, without any real resolution — a reflection on the current historical situation that is too hanging in an ecstatic suspense. "And does your mother know you cry?/Choosin' what you live for/It's never what you make your life". [Micha Knauer] Read the full review here.