Larios List: Second Quarter 2016
With the Larios List, former music editor Alec Larios returns to give his take on the records you should have caught from the second quarter of this year.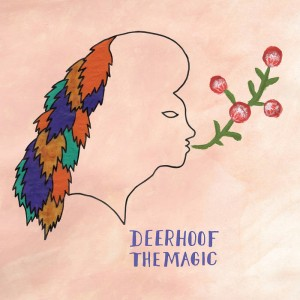 25. Deerhoof – THE MAGIC
Genre: Noise Pop
Favorite Tracks: "The Devil and His Anarchic Surrealist Retinue," "Life is Suffering," "Criminals of the Dream," "Learning to Apologize Effectively," "Nurse Me"
The band Deerhoof has been known to make music cuter than a heart attack-inducing cupcake. Sing-songy vocals and bubbly keyboards (see: super kawaii) from husband and wife team Satomi Matsuzaki and Greg Saunier gently tug at listeners' hands as John Dieterich's noisy guitars add a little edge to the whimsy. While THE MAGIC does move towards a traditionalist rock perspective compared to previous efforts (APPLE 'O being a personal favorite), Deerhoof functions with energy and precision few indie, pop, and garage bands ever reach. AND it's got a cover of The Ink Spots' "I Don't Want to Set the World on Fire" as made famous by FALLOUT 3! Who doesn't love that?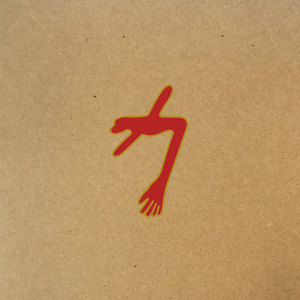 24. Swans – THE GLOWING MAN
Genre: Post-Rock
Favorite Tracks: "Cloud of Unknowing," "The World Looks Red / The World Looks Black," "When Will I Return?," "The Glowing Man," "Finally, Peace"

It might not be as dynamic as previous Swans releases, but THE GLOWING MAN's sense of atmosphere is unparalleled, leaning more on ambient than usual. Many tracks are long and meaty but never meander. The album is chock-full of incredible sonic landscapes. Various guitars melt into synths and then further morph into emotional strings that are so easy to get lost in. It's quite hard to break free from some of the intoxicating trances the album has to offer, but the band makes sure to jolt you in different directions before any audio demons are fully excised. A lot of it is due to some impeccable percussion. Crisp drums may provide some safe head bobbing at the beginning of the album but they eventually escalate into the maddening piano smash crescendo at the tail end of the monumental title track.
Read the full review here.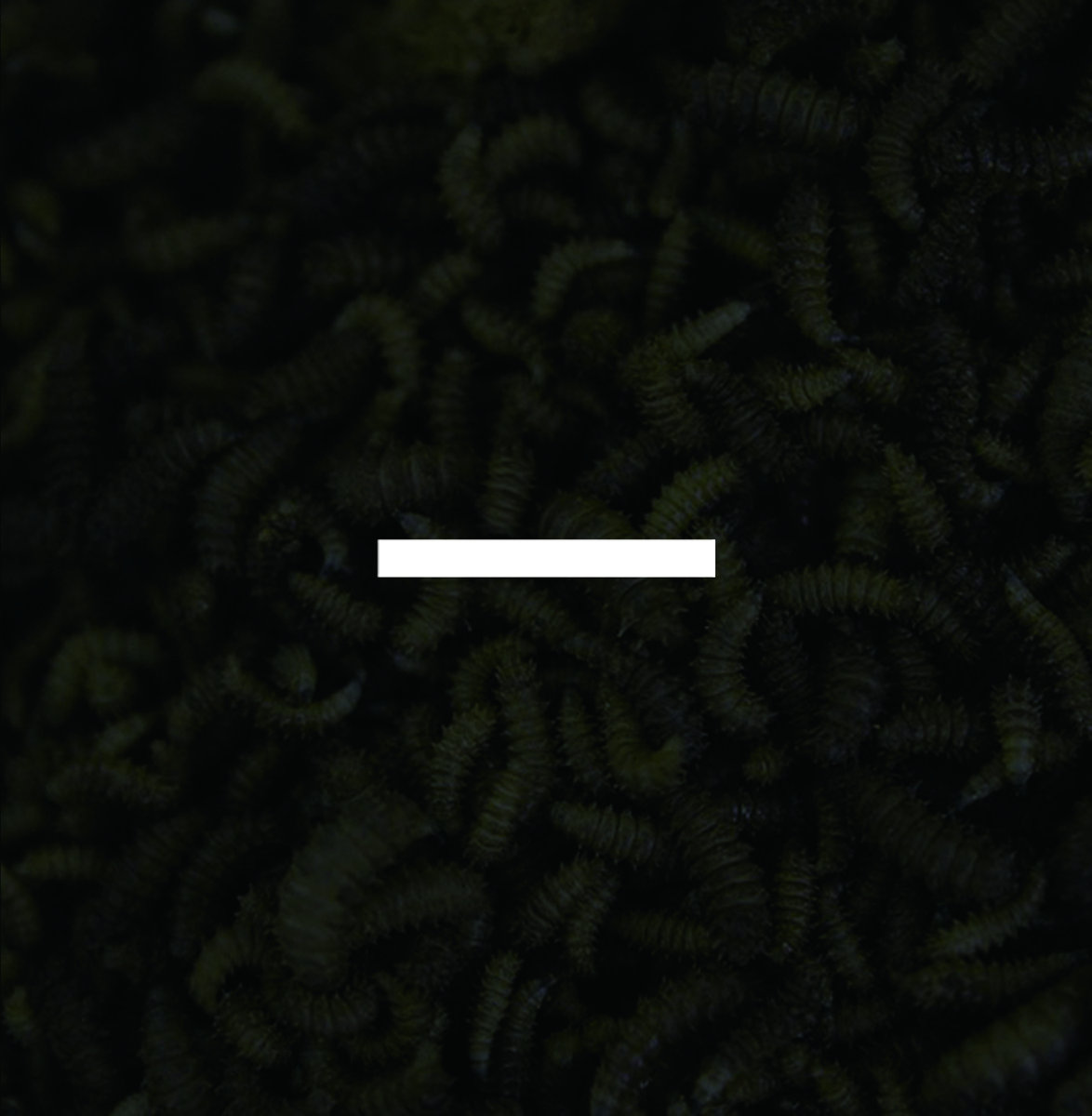 23. conscious dying – –
Genre: Noise
Favorite Tracks: "in practice," "death tv," "on blackboard," "for selfhypnosis (use headphones)"
Even for my ilk this is a bit of a weird one. Swiss expatriate experimental artist Rudolf Eb.er has been making some headway in the Japanese noise scene in the past few years. His most recent effort, taking the new name of conscious dying, is an intense journey. One cannot even begin to describe in words what exactly – is. Even though there's definitely a human/animal/living presence on here, everything is so distorted that finding out exactly what is a sick game that is a blast to play! There are moments on here that sound of various bodily functions from the scariest goat since Black Phillip and then others that are like radio chatter between demons in hell. It's a lot to get through but the sheer amount of varying textures and sounds, from noisy screeches of industrial to grossly organic farts, make it all worthwhile.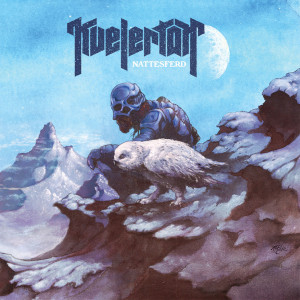 22. Kvelertak – NATTESFERD
Genre: Hard Rock
Favorite Tracks: "Dendrofil for Yggdrasil," "1985," "Nattesferd," "Berserkr," "Heksebrann"
Like many, I was incredibly hyped for a new Kvelertak album. The Norwegian band produced some pretty good head-banging metal with crust punk stylings in the early part of this decade as far as John Baizley art-core goes. This release did warrant a few eyebrow raises though. There is an overwhelming stench of pure classic hard rock cheese, but it's presented in the best way! Your dad may very well enjoy NATTESFERD, but that doesn't mean you won't! With so many hardcore punk and metal bands trying to be as weird as possible these days, it's good to see a band that embraces fun. It hearkens back to the early seeds of metal in the late 80s and early 90s, but the occasional blackened riff, scream, or blast beat keep it from being a total nostalgia trip (*cough* fuck Steel Panther *cough*), making NATTESFERD something wholly unique all its own.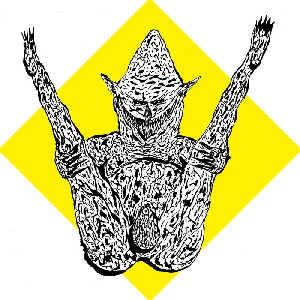 21. Lumpy and the Dumpers – HUFF MY SACK
Genre: Hardcore Punk
Favorite Tracks: "Huff My Sack," "I'm Gonna Move to NY," "Looney," "Pee in the Pool," "Nix Nix Nix Nix," "Spider Bite"
Everyone needs to intentionally break something in their life. This is the perfect album to do it to. With the tastefully named HUFF MY SACK, St. Louis's Lumpy and the Dumpers provide some of the dirtiest scum-of-the-earth punk rock since GG Allin first shed blood. In just under 18 minutes, the band smashes glass calling for the most lewd of activities with the title track, celebrates insanity while honking clown horns on "Looney," and admits with pride that they "Pee in the Pool." Awe-inspiring in its depravity, HUFF MY SACK is a sucker punch that deserves to land.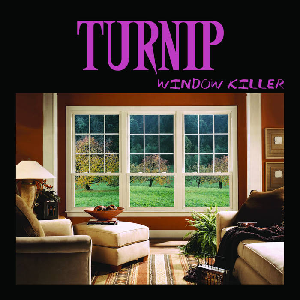 20. Turnip – WINDOW KILLER
Genre: Psychedelic Rock
Favorite Tracks: "Never to Bleed," "Spider Bitch," "Lay Down on Fire," "Open the Sky"
Nowadays, so many white dudes like Jack White and Dan Auerbach are claiming that they're the ones who appropriated blues, from the Delta to Detroit, first. Think of this as the kind of music they make with a bit more grime and grit. San Antonio act Turnip uses notes from blues rock, bluegrass, southern rock, folk, doom, sludge metal, and nearly everything under the sun that could be considered heavy to fashion a pretty groovy set of tracks with WINDOW KILLER. Vocals are right in between classic sludge roughness and late 70s Geddy Lee. It's a powerful little project that deserves some more recognition from those who like a little Danzig or Melvins.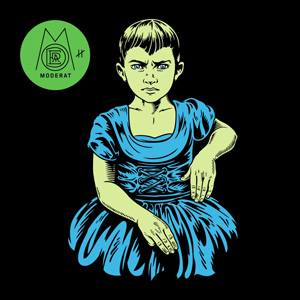 19. Moderat – III
Genre: IDM
Favorite Tracks: "Eating Hooks," "Running," "Ghostmother," "Reminder," "Ethereal"
There's not as much electronic on here as I would have hoped, but Moderat's third album stands tall. The collaboration of notable German IDM acts Modeselektor and Apparat, Moderat has been known to make its own special brand of smooth indietronic complete with sexy vocals. III might just be the best out of the bunch by being undeniably catchy whilst maintaining an air of mystery thanks to thick, atmospheric synths. Modeselektor's instrumentation on tracks like "Reminder" exhibit an eerie tribalism that geniously complement Apparat's lullaby singing. The album tows the line between dark and epic in a way that very few others have.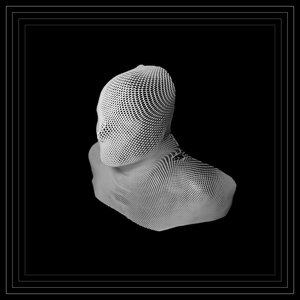 18. Drose – BOY MAN MACHINE
Genre: Noise Rock
Favorite Tracks: "The Unraveling," "A Loss," "A Clay Mind," "The Man," "A Change," "His Reflection"
Ohio noise rock band Drose blew me away with this. An utterly painful and gloomy trek through audio torture, BOY MAN MACHINE releases energy only comparable to the best of noise rock's early days. Seriously, these guys sound like they're straight out of a mental institution channeling a nipple-less Michael Gira on fire. Rather than trying to be the most extreme artists in the noise world, the band capitalizes on universal weakness and vulnerability found in the human condition. As weird as it may sound, there's a definite sense of identity in the screeches.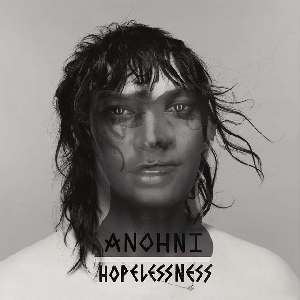 17. Anohni – HOPELESSNESS
Genre: Art Pop
Favorite Tracks: "Drone Bomb Me," "4 Degrees," "Watch Me," "I Don't Love You Anymore," "Hopelessness"
Though Antony and the Johnsons were pretty prominent in the melancholic pop sphere back in the 2000s, the brave transition to Anohni puts her in an interesting position in the 2010s. Anohni takes full advantage of the ripe political landscape, but refrains from making HOPELESSNESS sound like a white liberal guilt trip. Ross Birchard of Hudson Mohawke and Crossfader man crush Daniel Lopatin on production make things darkly dancey, but the main draw is of course Anohni's voice and the subject matter. Her vocals are fragile but forthright in their proclamations. While the Obama/O-bomb-a bits are low-hanging fruit, it's almost refreshing to hear such blunt, nearly apocalyptic lyrics be delivered so graciously. Lines like "Daddy! Daddy! / Watch me watching pornography" on the anti-NSA track "Watch Me" (whip/naenae hate?) are poignant, disturbing, and beautiful.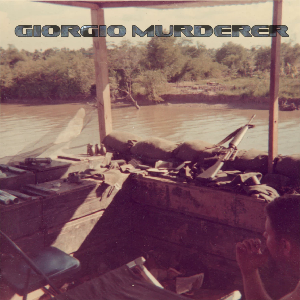 16. Giorgio Murderer – HOLOGRAPHIC VIETNAM WAR
Genre: Synth Punk
Favorite Tracks: "I Ain't Doing So Hot," "Night Law," "Electronic Lighter," "Theme from the Bible Part III," "Games," "Beat Up the West Coast"
Here's some punk with a little bit of a twist. It wouldn't make sense to pay homage to Moroder without sounding at least a little bit like him, right? Throughout these lo-fi antics from raw guitars and drawled vocals, we have video gamey (there's a track here called "Games," come on!) synths that lend a fun retro nature to it all. The collection of fake "themes" allow the synths to operate on their own and show off some skill, yet they blend so well with the overall dirtiness of the band on some of the meatier tracks. This is a must for anyone who is tired of cookie-cutter punk acts infesting the scene.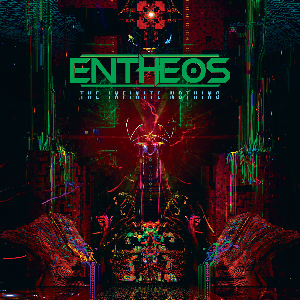 15. Entheos – THE INFINITE NOTHING
Genre: Technical Death Metal
Favorite Tracks: "Perpetual Miscalculations," "The Infinite Nothing," "An Ever Expanding Human," "Neural Damage"
There's a fine line between tech death that is all widdly diddly and tech death that actually showcases some exceptional talent. Thankfully, Entheos is indicative of the latter. We got sort of a supergroup here with members who have worked under Systems, Animosity, and Animals as Leaders. Though those bands have made a name for themselves in the deathcore and mathcore subgenres (most all metal manchildren attempt to steer clear of anything with the -core suffix aside from those at Hot Topic), THE INFINITE NOTHING is sure to satisfy all fans of extreme music thanks to how flawlessly the bandmembers transfer energy to each other forming a storm of organized chaos complete with ballsy chord progressions and harsh as hell vocals. Creepy, sci-fi, atmospheric bits give much needed breaks, but the album almost never strays into tedium.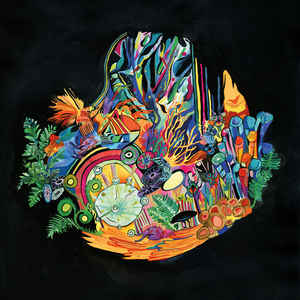 14. Kaitlyn Aurelia Smith – EARS
Genre: Folktronica
Favorite Tracks: "First Flight," "Wetlands," "When I Try, I'm Full," "Rare Things Grow," "Existence in the Unfurling"
Everyone who knows me knows that I absolutely adore female electronic artists from iamamiwhoami to Glasser to Katie Dey to even Planningtorock. What we have here with Kaitlyn Aurelia Smith is something very similar to the Knife's Fever Ray, but with a little bit of warmth thanks to organic instrumentation. Smith's synths and heavily manipulated vocals surround everything in a strange, almost spiritual aura that is somehow as catchy as any pop single. What the album trades for darkness is a wonderful sense of reassurance and elation within the unknown. There's a definable cheer within this haunting set of sounds that is worth looking for.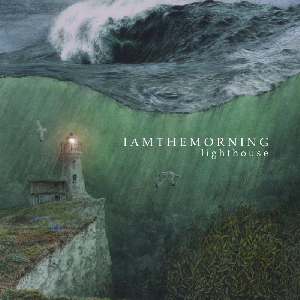 13. iamthemorning – LIGHTHOUSE
Genre: Chamber Folk
Favorite Tracks: "Too Many Years," "Libretto Horror," "Lighthouse," "Harmony," "Chalk and Coal"
Russian two-piece iamthemorning create a deeply emotional rock opera in LIGHTHOUSE. It's big, sweeping, and theatrical but not at all like broadway; think Russian theater wherein performance is much more personal. Elements of progressive rock are here and nearly a full on orchestra comes to aid them, but these never overpower or extinguish the album's tenderness. We're never distracted from Marjana Syomkina's delicately beautiful voice, which makes nearly every track profoundly intimate while each piano key struck by Gleb Kolyadin shivers the very spine of your soul.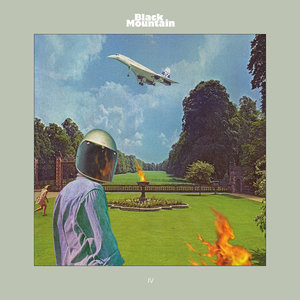 12. Black Mountain – IV
Genre: Psychedelic Rock
Favorite Tracks: "Mothers of the Sun," "Florian Saucer Attack," "Constellations," "Cemetery Breeding," "Space to Bakersfield"
As psychedelic rock continues to sound routine throughout this decade, it's actually refreshing to listen to a band that takes cues from those who started the sound. This pays off much in the same way Kvelertak's NATTESFERD did but in a different direction. Black Mountain's newest album has been compared to Floyd, Sabbath, and Zeppelin but that's not to say they lack originality. Rarely any bands, psych or otherwise, work to create such vast soundscapes as Black Mountain does. The riffs are incredibly heavy and synths generously peppered about create a hypnotic, spacey feel. Plus, incorporating two vocalists, one male and one female, adds some cool dynamicity to the record's dreamlike haze.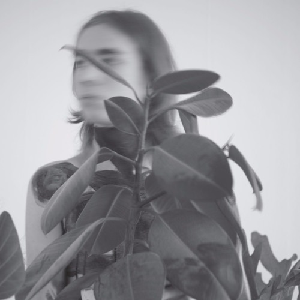 11. Body Sculptures – A BODY TURNS TO EDEN
Genre: Ambient
Favorite Tracks: "Breath of Wind Sows the Seed," "Feet Into Soil," "Turning Field," "Turning Field II Sunflower," "A Collection of Ceramic Vases (Yves Saint Laurent Buried in the Garden of His Marrakesh Home)"
Ambient music often tends to be misconstrued as boring, at best taken as actively-do-something-while-listening music and at worst sleep inducers. Swedish ambient group Body Sculptures defile that notion with a hefty smorgasbord of different influences that make A BODY TURNS TO EDEN resemble a dystopian film score rather than snorefest. There's a hint of IDM bounciness and luscious female spoken word that adds a bit of light to a dreary, minimalist landscape made by some ominous tones, but the biggest sounds this draws from are industrial and noise. Making everything ten times more eerie, noise screeches and pulsating industrial beats give an atmosphere that nearly reaches PARALLAX VIEW heights of unnerving.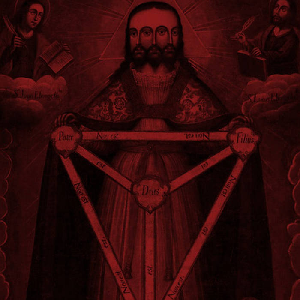 10. Fanaticism – HOLY HOLY HOLY
Genre: Noise
Favorite Tracks: "Side A"
The whole association noise music has with torture really comes from a child-like understanding of the genre. Sure, the soundscapes that many a noise artist produce invoke sensations of dread, but that could be said for any music that lacks dulcet notes. There's an even deeper underpinning towards the spiritual. It is not about simply enduring the pain, but enjoying it, turning the other cheek for more. It is most definitely masochistic, but greater than any sexual or even physical end. One of the first lessons taught in nearly all faiths is that the divine dealings of the cosmos have little to do with one subject's pedestrian ideals. God doesn't give a shit about your happiness. True devotion resides in one's sense of fulfillment within various practices that, while bringing one closer to the heavenly, may seem objectionable or unpleasant to those detached. Fasting and Opus Dei self-flagellation are just a couple of practices that exemplify this very philosophy. Harsh noise can easily be compared to this and functions as the best alternative. HOLY HOLY HOLY by Sydney-based noise artist Fanaticism is very aware of the connection. Manipulated church bells and hymns merge together with a fairly elastic wall of grating noise. Feel free to reel back upon listening to this, from the beginning the repeating introduction is guaranteed to throw listeners for a loop, but remember that moving past initial reactions is well worth a transcendent experience.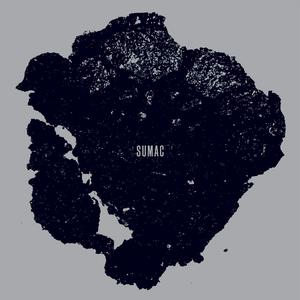 9. Sumac – WHAT ONE BECOMES
Genre: Sludge Metal
Favorite Tracks: "Image of Control (II)," "Rigid Man (I)," "Clutch of Oblivion (I)," "Will to Reach"
Despite relishing in cave man ferocity, Sumac has been known to produce some pretty malleable metal. WHAT ONE BECOMES, an improvement from their last release, has the band really giving their all in a whirlwind of styles. Aaron Turner's guitar is incredibly versatile as it goes from smooth ambient to pummeling doom riffs to squelchy noise that would make Mick Barr blush. Turner's growls are pretty great, too, but one must mention the absolute revelry that is Nick Yacyshin's drums on this thing. They're crystal clear, so much so that they almost steal the spotlight from Turner, and are filled with unhinged, satisfying rage. With every nasty guitar crunch by Turner or bassist Brian Cook, Yacyshin matches them and thus turns this into a work of brutal genius.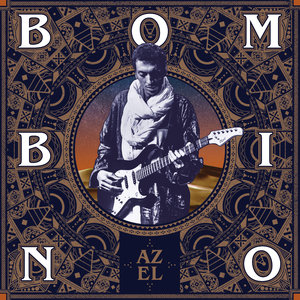 8. Bombino – AZEL
Genre: Desert Blues
Favorite Tracks: "Akhar zaman," "Tamiditine tarhanam," "Iyat ninhay / Jaguar," "Naqqim dagh timshar"
Trading Dan Auerbach of The Black Keys for Dave Longstreth from Dirty Projectors on the production side, Bombino fashions some super slick guitar work straight from Niger that is both gleefully chant-worthy and bluesy smooth. Even to those averse to the language barrier, as was the case with Baaba Maal's newest work, AZEL is far from alien. The playfulness of the acoustic and electric bits, as well as the rest of the band including energetic drums and backing vocals, make the album so feel-good that it's hard to not get completely enraptured in its splendor.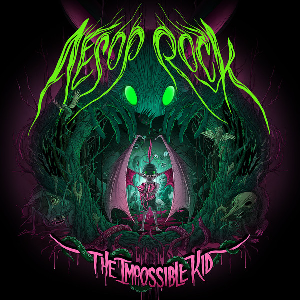 7. Aesop Rock – THE IMPOSSIBLE KID
Genre: Abstract Hip Hop
Favorite Tracks: "Mystery Fish," "Rings," "Lotta Years," "Blood Sandwich," "Kirby," "Lazy Eye"
New York-born rapper Aesop Rock has always been amazingly heady and has easily surpassed the great majority of hip hop artists working today on clever lyricism alone. THE IMPOSSIBLE KID is a fantastic feat of emotional storytelling and definitely warrants more than a few listens. Almost every bar hits on a sharp, penetrative level that is almost tragic as Aes touches base on his neglected relationships. He opens up about his little league younger brother and his artsy, Neubauten fan older brother on "Blood Sandwich." Killer lines like "15 years taking prescriptions / Now a shrink like, 'Ionno, maybe get a kitten'" on the track "Kirby," named for said kitten, give a glimpse into his damage in a unique way that's punchy but not preachy.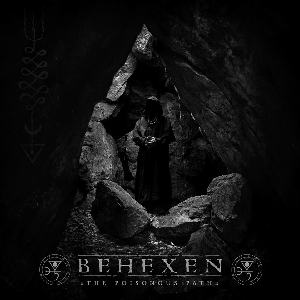 6. Behexen – THE POISONOUS PATH
Genre: Black Metal
Favorite Tracks: "Cave of the Dark Dreams," "A Sword of Protean Fire," "Umbra Luciferi," "Chalice of the Abyssal Water," "Rakkaudesta Saatanaan"
Unlike many other metal bands willing to experiment with their respective subgenres, Finnish band Behexen absolutely refuses to budge from their orthodox black metal roots. But in doing so they have most definitely mastered their craft. Production on their newest release is so polished that nearly every track quickly latches itself to the animal part of your brain. The brand of satanism that Behexen subscribes to, even if it be edgelord theatrics, resides within all of us. The torrent of blast beats, tremolo picks, and feral screams embodies pure, liberated id that enacts our most hedonistic desires. Ominous bell chimes and prayers playfully mock the pious while simultaneously providing much needed breaks in the assault and grounds the listener in reality. Every impatient finger twiddle in a corporate office or foot tap in a waiting room is that which begs to reach this level of catharsis.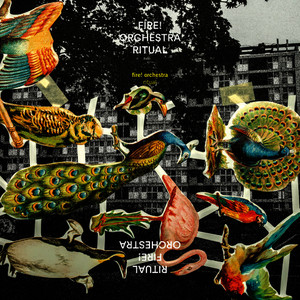 5. Fire! Orchestra – RITUAL
Genre: Jazz Fusion
Favorite Tracks: "Part 1," "Part 2," "Part 5"
So a few Swedish avant-garde jazz musicians, after some success under the name Fire! and collabs with notable talents Oren Ambarci and Jim O'Rourke, gather together nearly thirty fellow artists and form Fire! Orchestra. For well over three years they've been creating exquisite masterpieces and RITUAL is no exception. With obvious cues from a plethora of psychedelic rock influences, an impeccable rhythm section filled with sensual bass and drums lead to more than a few saxophones ranging from mesmerizing to balls out insane. And the harmonic female vocals that wrap nearly all of it together are absolutely fantastic. This is worth a listen for jazz newcomers, veterans, and everyone in between.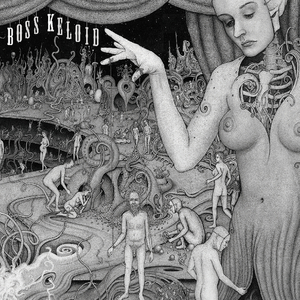 4. Boss Keloid – HERB YOUR ENTHUSIASM
Genre: Sludge Metal
Favorite Tracks: "Lung Mountain," "Escapegoat," "Cone," "Lung Valley," "Elegant Odyssey"
More than a few times we see a less than stellar band try and fail to emulate Electric Wizard or Sleep at their peak by using slow, crushing riffs and burning broccoli as a crutch. However, UK band Boss Keloid (named for an Iron Monkey track) has genuine talent on their side. Deep vocals and crashing drums are teeth-clenching intense. Of course, there's no shortage of oppressive reverb, but it's brought about by guitars that aren't reliant on only a few riffs. Interesting time signatures, chord progressions, and breaks in the monotony keep listeners on their toes while adding a prog metal feel that's much appreciated in a world where doom and sludge metal has become so saturated.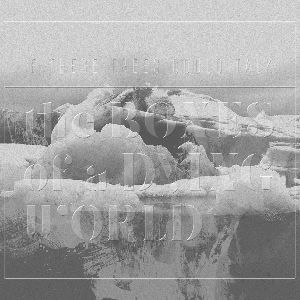 3. If These Trees Could Talk – THE BONES OF A DYING WORLD
Genre: Post-Rock
Favorite Tracks: "Solstice," "Swallowing Teeth," "Iron Glacier," "The Giving Tree," "One Sky Above Us"
All those people who complain about music losing its soul because the lack of real instruments like the guitar may have their plight lifted with this album. The energy present on THE BONES OF A DYING WORLD is nothing short of godly. Waves of atmospheric instrumentation crash onto a glorious "Iron Glacier," and glorious, metallic riffs abound. The band has such a good hold on their strengths that it becomes nearly impossible to not be emotionally swept up. Depressing, ethereal sections turn grand and epic with impeccable elegance. It's absolutely fantastic from beginning to end and probably the only album on this list that really got the waterworks going for me.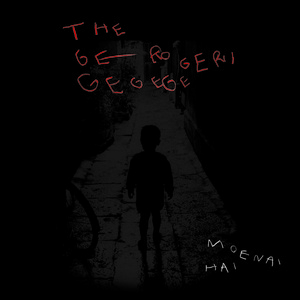 2. The Gerogerigegege – MOENAI HAI
Genre: Noise
Favorite Tracks: "The Gerogerigegege," "Final Tuning"
So Juntaro Yamanouchi, the Japanese noise artist who regularly performed nude with a vacuum on his junk (a clear inspiration for Eric Andre and various performance artists) throughout the 80s and 90s, returns with new content after 15 years, and it is probably the best comeback in history thanks to how cleverly it's done. Taking advantage of a cult following after a fairly disenchanting hiatus, he keeps his fans guessing. We start out with a field recording of a disgruntled passerby trying to catch a train and then slowly enter the tunnels with some industrial ambient. Then we get an epically dense noise rock track named after the band. And after, an almost inaudible dark ambient piece is followed by a brief but extremely satisfying noise blast. Covering so much territory like this is genius. Yamanouchi now has total creative freedom to pursue any avenue he has taken on this release. The man is, and has always been, miles ahead of everyone.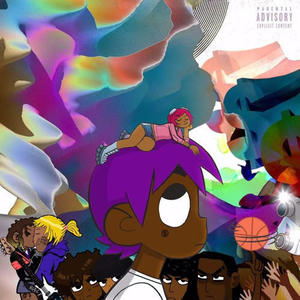 1. Lil Uzi Vert – LIL UZI VERT VS. THE WORLD
Genre: Trap Rap
Favorite Tracks: "Canadian Goose," "Money Longer," "Grab The Wheel," "Ps & Qs," "Baby Are You Home," "Team Rocket"
Crossfader music editor Carter Moon said it best on our XXL Freshman Class Coverage, hip hop is indeed embracing its softer side. Philly rapper Lil Uzi Vert is certainly not doing anything new or changing the rap game. His lyricism leaves much to be desired and his style is heavily reminiscent of Yachty, Future, Young Thug, Travi$ Scott, even Yung Lean; basically anyone who ever got famous on autotune. But Uzi has perfected this art. By diving head first into a poppier yet palatable hip hop scene, contrasting the morbidity of other rappers, Uzi becomes the new standard. The occasional nerdy reference and sincere love songs like "Baby Are You Home" shining through on the second half of UZI VS. THE WORLD make him incredibly likable. His delivery and flow are carefree yet flawless as he switches hyphy wordplay to weeps and slow drawls, benefitting from a mist of autotune in various ways. In addition, we get some top of the line production from superstars Metro Boomin, Don Cannon, Wondagurl, and many more. Beats include essential, aggressive trap, but also sweeter tones and weirdly inventive anti-hip hop samples (no one can forget the accordion on "Ps & Qs" thanks to Cannon) that have no problem being as lively as Uzi. This year's hip hop has definitely flourished with artists like him steering the scene, as Lil B before them, towards a beacon of positivity and silliness.