JEFFERY by Young Thug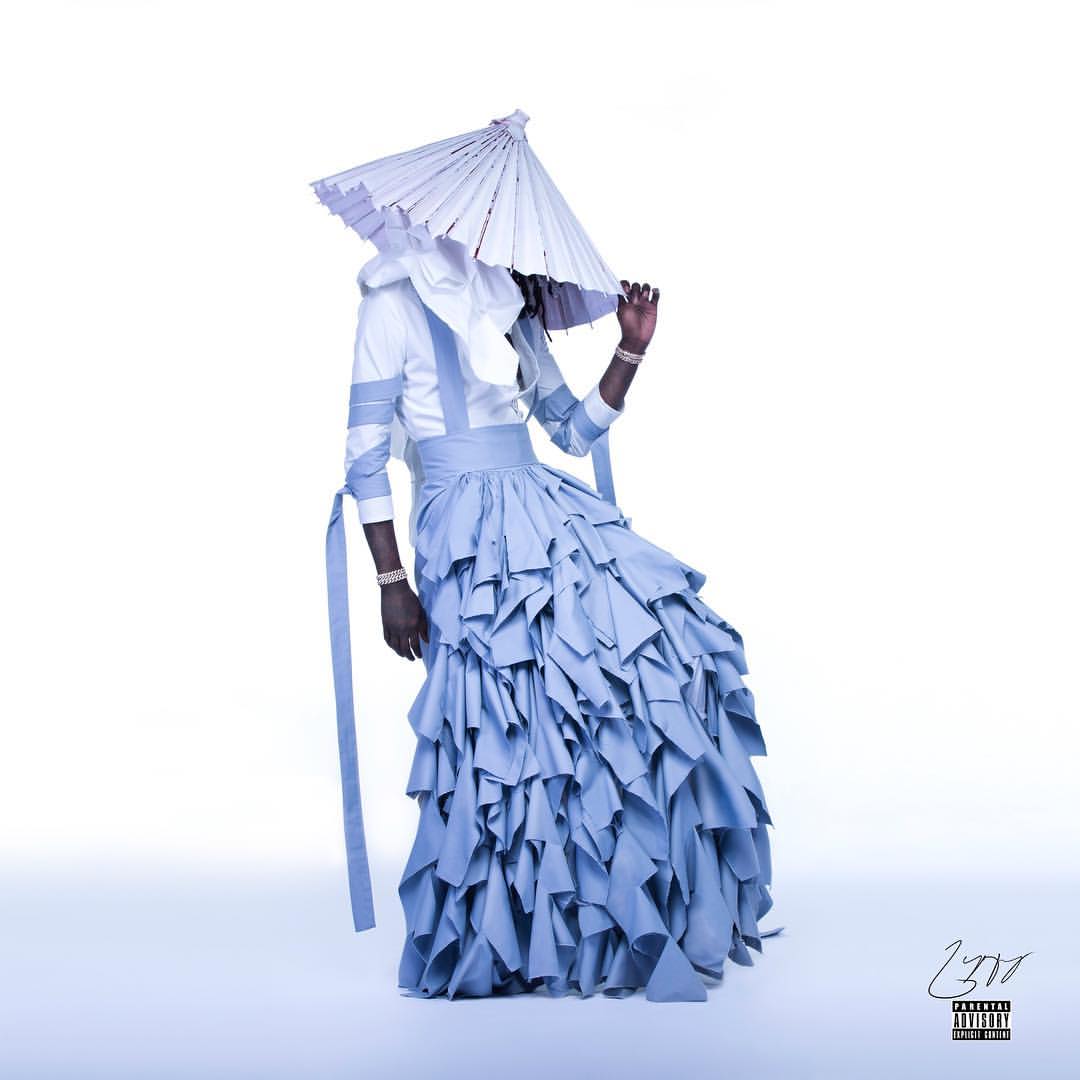 Genre: Trap Rap
Favorite Tracks: "Wyclef Jean," "Future Swag," "RiRi," "Kanye West (featuring Wyclef Jean)"
Although I've pointed to 1017 THUG as an essential trap rap release, Thugga's recent slew of middling SLIME SEASON mixtapes, in addition to what appears to be a staunch desire to never release Hy!£UN35, has rendered him a particularly prominent bag of hot air. Young Thug's contextual presence is extremely important to hip hop and its changing parameters, but none of his musical output has managed to live up to the hype generated by his transgressive aesthetics. As many before me, when I first saw the album art for JEFFERY, I could hardly believe it. Dropped on the same day that Lil Yachty gave his controversial interview with Billboard, it seemed as if the old school of hip hop was finally headed to the executioner's block. Outwardly structured as a tribute to each of Young Thug's influences, JEFFERY promised to be both a controversial dismantling of hip hop masculinity and an invaluable look into the personality of one of modern rap's most visible figureheads. JEFFERY is neither of those things, but it is an above-average trap rap album, and enjoyment of it as such will depend on just what the listener expected.
JEFFERY's biggest misstep is how thematically empty it is. While the cover itself has a message, and an electrifying one at that, many of the nine tracks proper ("Pick Up the Phone" is technically a bonus track) fail to make even tenuous connections with their (apparently) arbitrary namesakes, much less relate to each other in any cohesive way. I suppose that since this is a mixtape instead of a proper album it would be popular to excuse this, but considering how calculated Thugga's media presence is, it would logically follow suit if his music were the same. Furthermore, although it's pretty much white noise at this point to complain about gender relations in hip hop, I can't help but feel as if it renders Young Thug somewhat disingenuous if his songs themselves are still this rotely misogynistic and par-for-the-course on a lyrical level. Unless the actual point is to prove that anyone can be a misogynist, even if they don't believe in gender and wear a dress, Young Thug might be benefitting from a media wave he engendered on only the most personally rewarding of levels.
Regardless of the disappointing realization of context, JEFFERY is still one of the better hip hop releases of 2016. Feeling somewhat tired and recycled on his past projects this year, Young Thug has seen fit to employ a new team of producers to create a varied, consistently engaging sound. His talent as an emcee has always placed him near the top of the pack (and there are vocal standouts here, such as the peaking high yelps of "RiRi" and the feverish Louis Armstrong impression on "Harambe"), but he finally has an exciting painter's palette to work with on JEFFERY instead of the typically oppressive trap bombast. On opener "Wyclef Jean," Thugga turns in a more verbose Chief Keef verse (repeated lines that end in the same word) over a stoned, reggae-derived guitar upbeat and bass line, perhaps referencing the island heritage of Wyclef Jean. Speaking of the failed Haitian philanthropist in question, closing track "Kanye West" (known as "Pop Man" on some tracklistings) features him returning to relevancy on an innovative dancehall-influenced track that's an easy album highlight. In general, apart from the crisp DJ Mustard-esque crunch of the club synths and clanging bell motif reminiscent of HALLOWEEN on "Future Swag," (which is easily the most "lit" track here) JEFFERY is a decidedly more bright album than we're used to seeing from Young Thug, especially notable in the pastel-colored clouds of synthesizers on poppy standout "RiRi."
Of course, things aren't all sunshine and roses in Thugga Land, as every single guest over the course of JEFFERY is a dud apart from Wyclef Jean. Travi$ Scott is his usual forgettable self, but much more disappointing are the two Migos that appear, who turn in creatively bankrupt verses that will leave the leader nostalgic for the old camaraderie. Listeners will be excited for Gucci Mane to appear on one of the album's lower points, "Floyd Mayweather" (although he oddly does not make a presence on the song named after him), but comparable to much of his post-prison outlet, he turns in a straight, clean-cut verse that proves prison stripped him of much of his character. As for Gunna, Young Scooter, and Duke, I can only imagine Thug's including them here as some sort of posse favor, but apart from making him sound all that much more impressive, they only serve to chew up runtime. However, to JEFFERY's credit, at worst it's only mildly subpar, and Thug only truly embarrasses himself on "Swizz Beatz," where a beat based around an amorphous, manipulated vocal drops out to Thugga screaming "WAKE UP TO YOUNG THUGGG / HAVE YOU EVER BEEN A SHOT CALLERRR?" An unnecessary and purely functional tribute to Harambe aside, almost all of JEFFERY lands.
As such, it's hard not to recommend the mixtape, even if it could have been so much more. The sounds themselves are fresh, and occasionally even exciting, but as mentioned above, there's something key missing here that could have elevated this to a rarefied air of importance. I still have my fingers crossed that his musical potential will realize his contextual potential soon, but for now, JEFFERY is just an enjoyable, comparatively breezy mixtape to end the summer with.
Verdict: Recommend