BIRDS IN THE TRAP SING MCKNIGHT by Travis Scott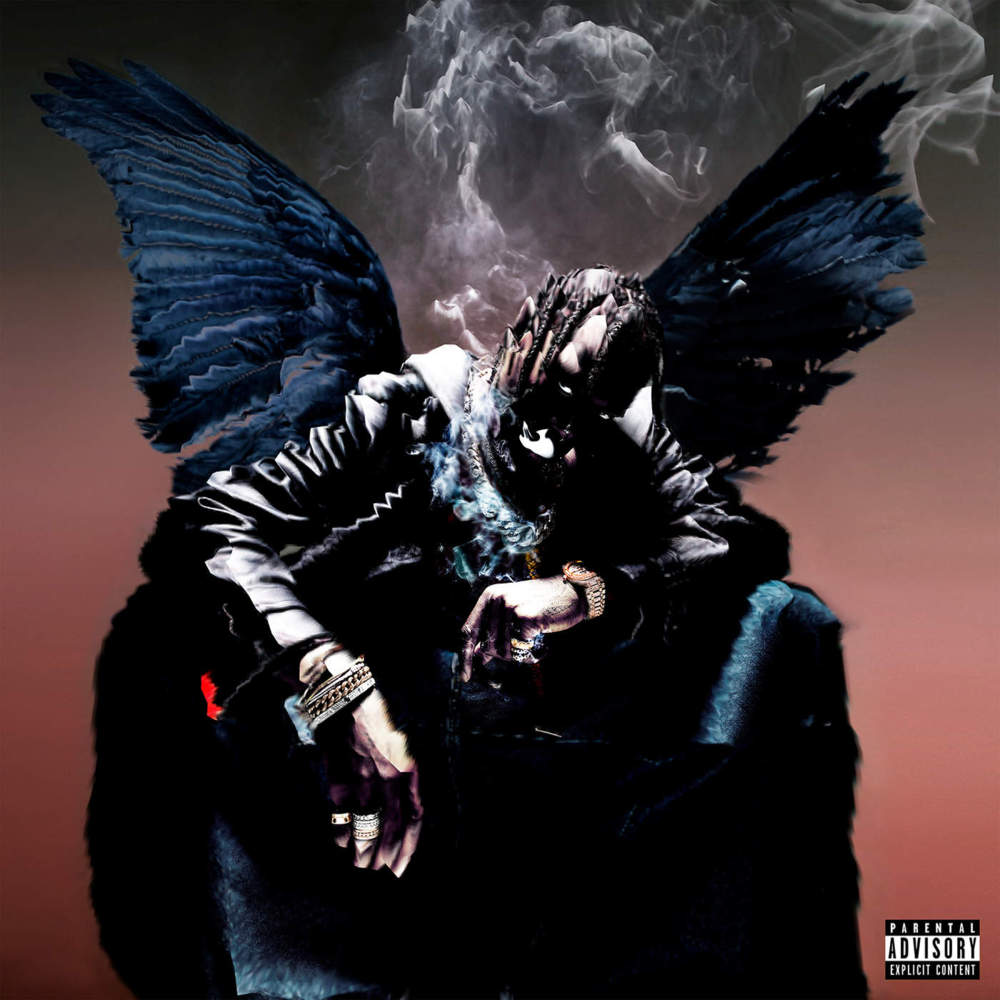 Genre: Trap Rap
Favorite Tracks: "way back," "sweet sweet," "lose"
Travis Scott is not afraid, and BIRDS IN THE TRAP SING MCKNIGHT is very strong evidence of that. As an artist, he draws his sound from corners of hip hop, punk, and electronic music. Despite a relatively similar sound to his previous works, Travis Scott's sophomore release is a work of art on its own. As the tree of hip hop grows under unique voices on the internet, Travis Scott succeeds in maintaining an artistic vision throughout his journey of commercial success. From underground phenom to platinum selling artist, Travis Scott keeps getting better.
On the surface, it's easy to draw parallels between Scott and the other A-List rappers making generic crap. There's plenty of autotune, seemingly pointless ad-libs, and party-based lyrics. However, to stop the analysis there would be an injustice to BIRDS IN THE TRAP. Like I said, Travis Scott is not afraid. His signature "Ya" and "Straight up" ad-libs ring throughout the album as punchlines in electrifying harmony with his lyrics, all over dirty synths and unmistakable Travis Scott production. The autotune helps to create a futuristic sound that resonates in a spectrum of vibrant hues throughout the album, without over-saturating itself.
The best part of BIRDS IN THE TRAP is Scott's genius production. I've always considered his sound ghostly yet uplifting in a very unique and satisfying way. In "sdp interlude", Scott showcases his ability to manipulate samples in an unmistakably new age fashion. Something that really continues to ring true throughout BIRDS IN THE TRAP: each song is unskippable. The drum patterns are unpredictable (in a good way), and the entire atmosphere of a song may change halfway through it. For lack of more academic vocabulary, BIRDS IN THE TRAP hits hard,  with gritty 808s and hi-hats.
Though Scott shines through and through as a producer, his lyrics are not all too gripping. The subject matter of late night happenings is familiar, but to be fair, I doubt storytelling was the goal of BIRDS IN THE TRAP. Scott makes up for his own basic lyrics with memorable features throughout the album from very prominent artists, including some personal favorites like Kid Cudi and Andre 3000. Without giving away too much, there is a song called "biebs in the trap," and in it, well, Bieber traps. (It's actually pretty damn cool.) Other features include 21 Savage and Kendrick Lamar among others, so those who call themselves fans of hip hop have much to be excited about. Each feature on the album brings something unique and vibrant to Scott's production. Although Scott's lyricism is outdone by the lyricism of some of hip hop's most influential rappers, it is never forgotten that Travis Scott is the true voice of the album.
In a time where many artists stray too far from their roots in order to appeal to larger audiences, often times fans can be let down. I am happy to say that such is not the case with BIRDS IN THE TRAP. It's bubbly in a hardened way. It's a beautiful walk through darkness, like sunrise in the cemetery. Travis Scott has crafted something to listen to before the party, during the party, and after the party. As someone who was not all satisfied with his last release, I believe his newest is his best work yet.
Verdict: Recommend