Crossfader's Trap Rap Primer
The most party-proliferated incarnation of hip hop at large, trap rap is a comparatively modern movement that has its roots in the near-lethal streets of Atlanta. Eschewing any hope of positive thought or chances for redemption, the thematic mapping of trap rap is an exceptionally bleak one almost entirely relegated to drugs, sex, and violence. However, in a perhaps unintentional sense of irony, the production is some of the most readily consumable and appealing in the hip hop pantheon, and due to superficial readings of the output by inebriation-hungry, largely ignorant youth, trap rap can be heard bumping out of speakers at practically every college party in America. Although the sociopolitical aspects of this phenomenon bear some cautious consideration, one thing is for certain: trap rap is aesthetically powerful and hides some of the most unique and fringe artists that have ever picked up a microphone.
Young Jeezy – LET'S GET IT: THUG MOTIVATION 101
Year: 2005
Favorite Tracks: "Thug Motivation 101," "And Then What (featuring Mannie Fresh)," "Go Crazy," "Soul Survivor (featuring Akon)," "Trap or Die (featuring Bun B)"
Let's be upfront right up front — this is significantly less hard than the following entries on this list. However, this is a primer, and along with TRAP MUZIK, LET'S GET IT: THUG MOTIVATION 101 primed and paved the way for the prevalent spot in the modern milieu of music that trap currently enjoys. Although firmly married to the pop appeal of the Southern Hip Hop tradition at the time of its recording, Young Jeezy here demonstrates what would later become facets of the trap rap genre, whether it be the willful schmaltz of artificial orchestral instruments ("Standing Ovation"), what would later be Waka Flocka's constant barrage of gunfire and sonic equations of street violence ("Gangsta Music"), or an inescapable layer of constantly running hi-hat programming complemented by bombastic bass drops. Young Jeezy ends up coming across as a wordsmith when compared to the later members of his musical lineage due to the fact that it wasn't fashionable in 2005 to indulge in the brutalist hooks currently emanating out of car speakers; as such, we have lengthy verses waxing in great detail about the trials and tribulations of street life. Considering this much more fleshed out approach, LET'S GET IT: THUG MOTIVATION 101 played an important role in defining just what the trap is and determining what sounds would soon come to represent it to the world at large.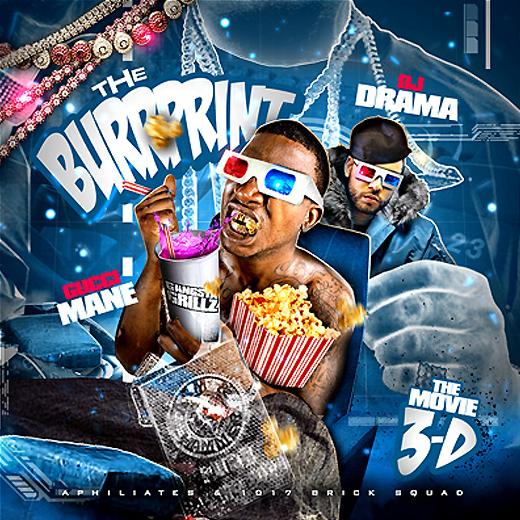 Gucci Mane – THE BURRPRINT: THE MOVIE 3-D
Year: 2009
Favorite Tracks: "Dope Boys," "Watch Cost a Brick (featuring Rock and Bun B)," "Flexin' (featuring Brick Squad)"
Perhaps the most consistently present figure in trap music despite the fact that he's nearly constantly incarcerated, Gucci Mane couldn't have been more forward-thinking than having the title for THE BURRPRINT reference the fact that this is one of the defining trap releases. Slightly ahead of the soon-to-be pervasive sonic trend, this is the subarctic sonic portrayal of the Atlanta streets, as easily consumable as it is bleak. What is perhaps the definitive take away from Gucci is the fact that he never indulges in the primal screams and grunts of his peers. Rather, Mr. Mane orchestrates his own idiosyncratic brand of turnt-ness that entirely predicates itself on a constantly kinetic flow of mush-mouthed antics. We've got it all here: The dichotomous synthetic attempts at symphonic atmosphere, the skittering, multiplicitous 808 programming, and the effervescent presence of Radric Davis himself, long before his constant string of releases would render his delivery occasionally recyclable. Don't let the seven years since its release muddle your vision; in many respects, this is where it all began.
Waka Flocka Flame – FLOCKAVELI
Year: 2010
Favorite Tracks: "Bustin' At 'Em," "Hard In Da Paint," "TTG [Trained To Go] (featuring French Montana, YG Hootie, Joe Moses, and Baby Bomb)," "Karma (featuring YG Hootie, Popa Smurf, and Slim Dunkin)," "Live By the Gun (featuring RA Diggs and Uncle Murda)"
At least for me, this was the trap album that started it all. Sure, you can point to Flocka's comparative lack of lyrical mastery, but what's perhaps most impressive about FLOCKAVELI is how large of a presence it manages to institute its creator as when compared with how minimalistic his presence actually is. Waka mostly relegates himself to extended hook delivery at best, but his gruff, no-nonsense delivery of said hooks establishes him as one of the most intimidating MCs to ever grace the mic. In addition, Waka Flocka Flame is one of the most successful participants in an ever-increasing trend of transposing violent physicality to auditory manifestation, and it's hard to not be hyped up by the constant barrage of gunshots and "pow, pow, pows." Stripped down and beefed up by Lex Luger's morbid, explosive production aesthetics, FLOCKAVELI acts as the perfect soundtrack for the triumphant ride to Hell the thematic material glorifies.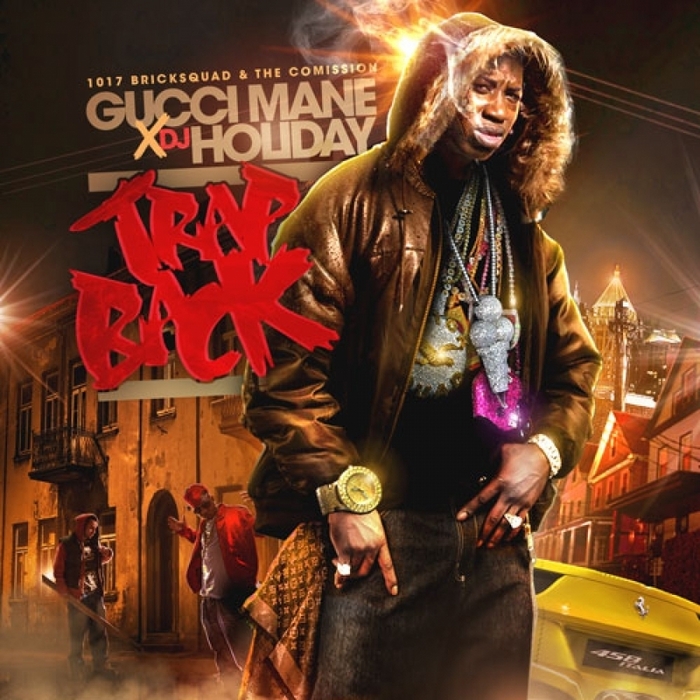 Gucci Mane – TRAP BACK
Year: 2012
Favorite Tracks: "Walking Lick (featuring Waka Flocka Flame)," "Get It Back (featuring 2 Chainz)," "Trap Back," "Brick Fair (featuring Future)," "Thank You," "Blessing (featuring Yo Gotti and Jadakiss)"
I don't like doing it, but on occasion an artist means so much to a genre that they need to appear twice on a primer, and for trap rap there's simply no one who fits that bill more than Gucci Mane. Whereas THE BURRPRINT: THE MOVIE 3-D is a conqueror's first foray into foreign lands, TRAP BACK shows a king at the zenith of his reign. Imbued with a much more tangible sense of comfort and confidence than on previous efforts, Gucci comes across as damn near unstoppable on each of the 18 tracks present, an impressive length of time for an MC to remain captivating. Doing away with the insipid everymen that mired his career in 2011, Gucci only allows the premier trap producers to associate with him on TRAP BACK, lending a welcome sense of cohesion and coherency to the proceedings. Mike WiLL Made It and Zaytoven (that's a TETRIS sample on "Get It Back"!!!) lend their definitive hood auteurism to each of the multiple tracks they grace their presence with, and celebrities like Lex Luger have electrifying cameos ("Blessing"). In short, this is undeniably the most pristine distillation of Gucci Mane's energy and joie de vivre, a mixtape that posits him as an artist rather than a novelty.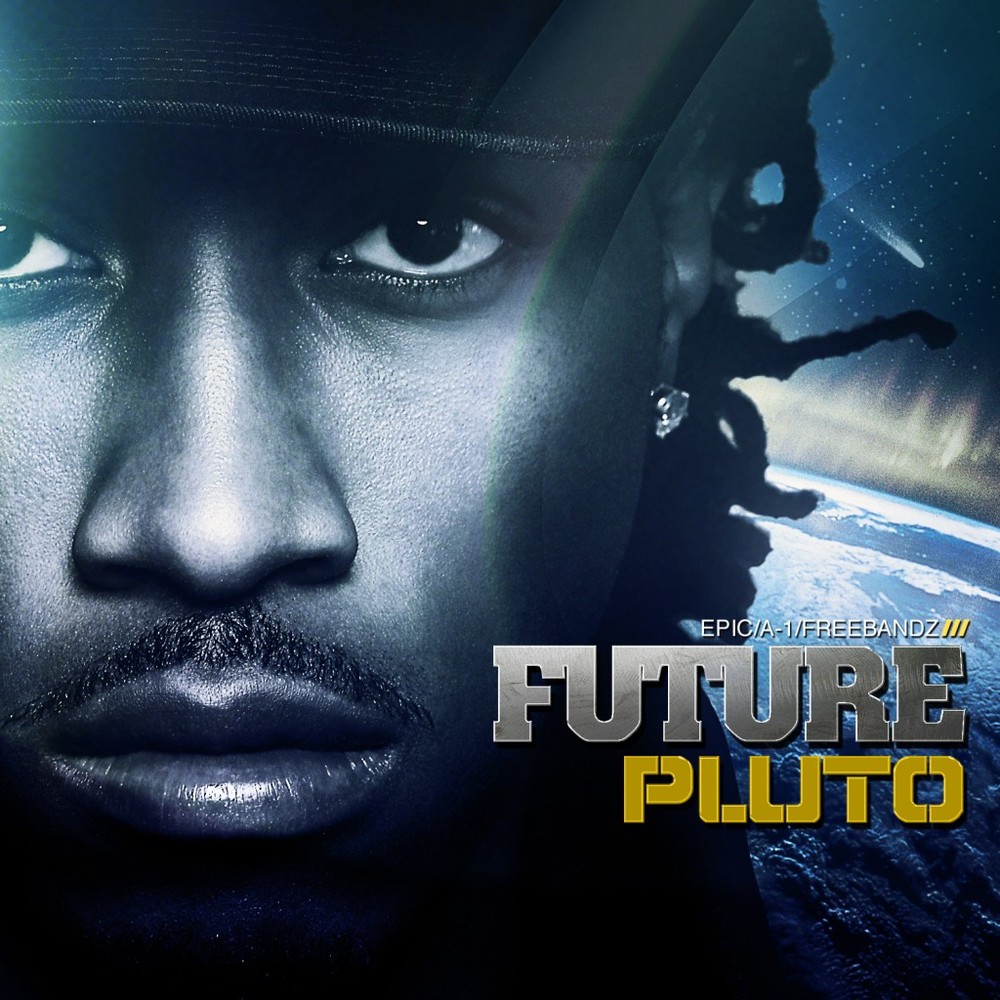 Future – PLUTO
Year: 2012
Favorite Tracks: "Straight Up," "Neva End," "Same Damn Time," " Turn on the Lights," "You Deserve It"
I still attest that DS2 is one of the exemplary hip hop releases of 2015, but long before that PLUTO was a brave step forward for trap music. The reasons why it's noteworthy are also the reasons why it's not surprising that purists aren't typically impressed; this is diluting the trap sound and perfectly marrying it to the unauspicious ambitions of pop rap. And yet there's something beautiful underneath the surface here, as Future's willingness to devolve into emotional caterwauling ends up complimenting the bright production to an ideal level. Although a contemporary of Drake during his astronomical rise to fame, Future is far more more audacious for incorporating sounds that nearly border on the sounds of historically maligned electronic movements such as trance. Tracks such as "Neva End" predate such far-stretching descendants as PC Music, and artists such as Yung Lean would have never happened with songs such as the entirely unique and polarizing "Turn on the Lights." Although not his best release, PLUTO to this day sounds fresh and daring.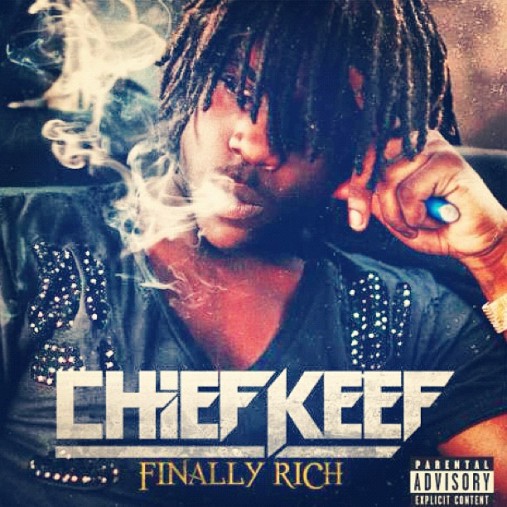 Chief Keef – FINALLY RICH
Year: 2012
Favorite Tracks: "Love Sosa," "Hallelujah," "I Don't Like," "Hate Bein' Sober (featuring 50 Cent and Wiz Khalifa)," "Diamonds (featuring French Montana)"
While listening to FINALLY RICH, it's impossible to not reflect upon just how fucking weird the rest of Chief Keef's career was about to become. Stripped of the alienated auterism nearly bordering on outsider music status, Chief Keef comes across just about as virile and untethered as anyone possibly can. What party hasn't resolutely erupted when "Love Sosa" or "I Don't Like" comes on? However, once the obvious slappers are sorted through, the genre-defining parameters of this album fully come into the light. The poptimistic leaning of recent successes such as Lil Yachty would've sounded entirely unprecedented without the template of "No Tomorrow," and the overtly sugary Auto-Tuned croonings of bop practitioners Sicko Mobb would never have happened without Sosa's stabs at it over "Kay Kay." Also, we must give respect where respect is due — when Keef is on one, he's one one, and the oppressive menace of tracks such as "Diamonds" are hard to forget. Chief Keef was between 16 and 17 when this album was recorded, making the maturity with which he delivers his kill-em-all manifesto all the more shaking.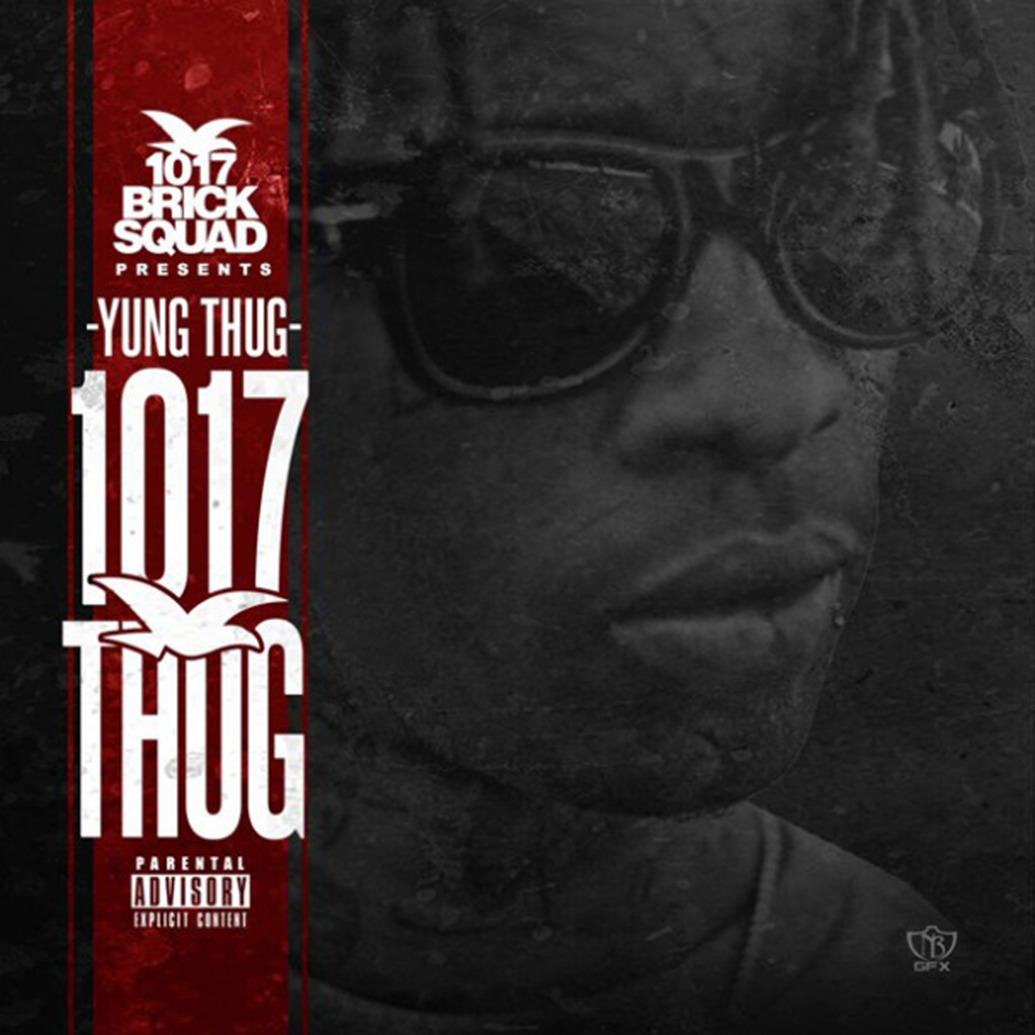 Young Thug – 1017 THUG
Year: 2013
Favorite Tracks: "2 Cups Stuffed," "Picacho (featuring Maceo)," "Picture Baby," "Shooting Star (featuring Gucci Mane)," "Tabernacle"
I sure am getting plum tired of them SLIME SEASON mixtapes, but it would be painfully ignorant to not acknowledge Young Thug in some capacity or another on a trap rap primer. I can guarantee you that no other MC present has the unadulterated potential for star power of Thugger (even if he doesn't always utilize it to his best ends). Just listen to the vast, often disparate diversity presented over the course of his breakout mixtape! Guessing what he'll do next is nigh impossible, and Young Thug demonstrates a staggering amount of talent in terms of his constant ability to switch up his flow at the drop of a dime, warping and twisting the often equally bizarre production ("Miss U") to match his own cracked vision. Featuring a vocal delivery that always teeters on the precipice of singing and rapping and doling out inhuman doses of Auto-Tune when he so desires, Young Thug seems impossible to contain, gleefully making the most rigid of musical boundaries entirely malleable. Although he's tampered out some of the more shocking peaks and outbursts in terms of artistic flares within the last three years, 1017 THUG is all the more enjoyable for how positively unhinged it sounds. This is an absolute fucking madman at the mic, and the grievous missteps makes the hits impact all the harder. Also, I mean, there's a song called "Tabernacle" on here that opens with "Ho, ho, ho, ho, bitch, bitch, bitches."
Migos – YOUNG RICH NIGGAS
Year: 2013
Favorite Tracks: "Versace," "Hannah Montana," "Out da Gym (featuring Trinidad James and Riff Raff)," "Dennis Rodman (featuring Gucci Mane)"
They became almost entirely redundant three years later, but goddamn, does YOUNG RICH NIGGAS still bang. In hindsight, what is most notable about Migos is the fact that they successfully melded three entirely different timbres and personalities into one cohesive identity. Offset, Takeoff, and Quavo are merely cogs in a viciously efficient machine, turning in verse after verse of rapid-fire, machine gun triplets that beat the listener into willing submission. This is some fundamentally active trap music, the kind that it's almost a crime not to cook to, largely in part due to producers such as Zaytoven turning in unassuming yet captivating production that allows Migos to flex and flaunt for time eternal. Also worthy of attention is the maximization of the conception of the word "hook" present over the course of the album; not even content with merely repeating a phrase, Migos somehow have the charisma to turn simple words into an anthem. Considering that their distinctive vocal style made its way to such strange harbors as Hunter Hunt Hendrix from Liturgy, it's safe to say that Migos may be one of the unsung artists of the modern music lexicon.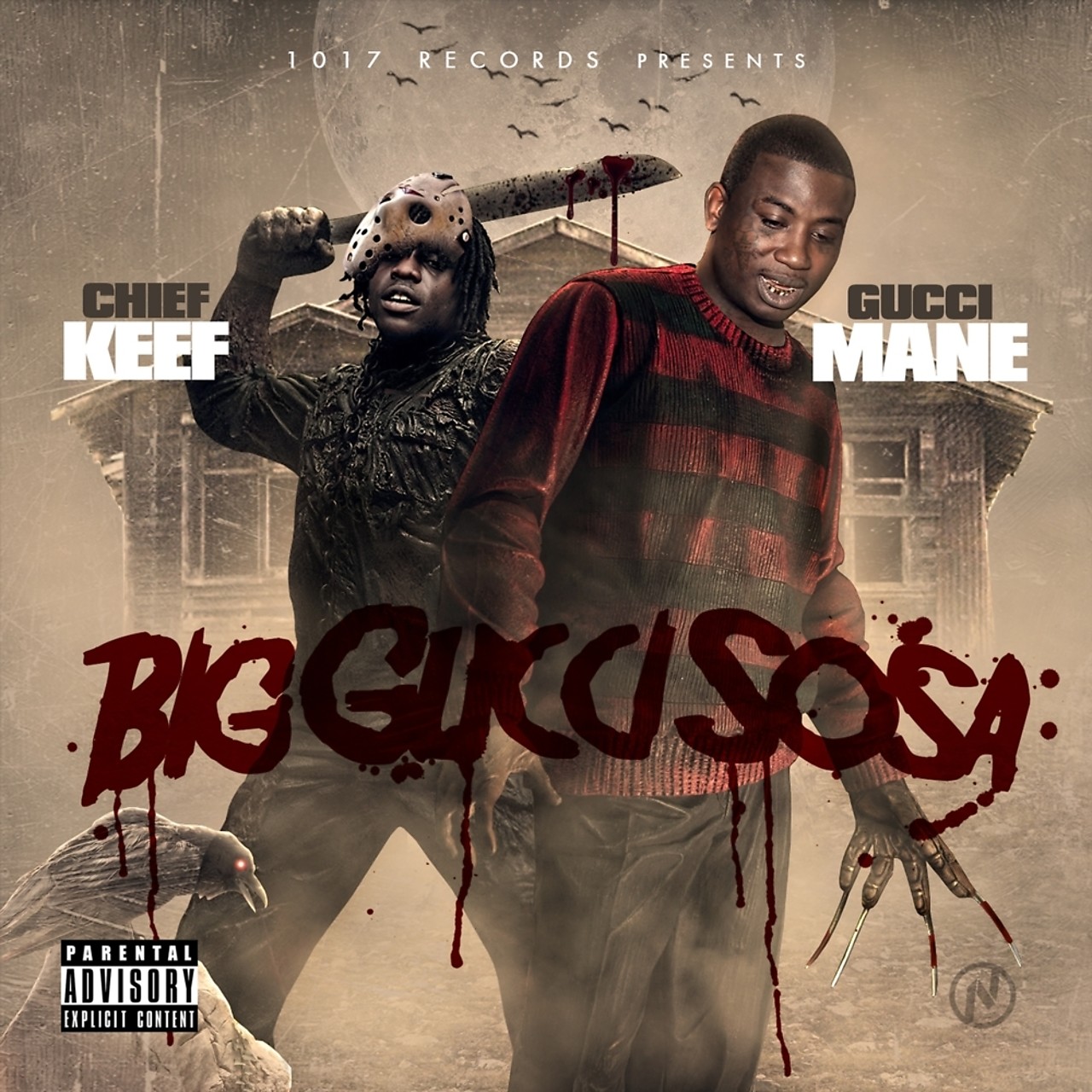 Gucci Mane and Chief Keef – BIG GUCCI SOSA
Year: 2014
Favorite Tracks: "Semi On Em," "Banger," "Don't Lose No Load," "Paper," "Baby Daddy Broke," "Start Pimpin"
Including Gucci once on the primer is a necessity. Including Gucci twice on the primer is loving and perhaps just a little bit gratuitous. Including Gucci thrice on the primer, though, is simply irresponsible. At least that's what you'd think until you heard this dynamic pairing of two of trap music's most gargantuan personalities. BIG GUCCI SOSA's sound is entirely pervasive and smothering, coating the listener in an unbelievably ominous sonic blanket that presents its masterminds as one of the most intimidating rap duos in hip hop history. Gucci comes across as a reserved and well-established don pulling the strings, with Chief Keef chomping at the bit like an eager young enforcer in the Brick Squad mob. Also impressive is the fact that two of the rappers considered somewhat more taciturn and reticent exhibit an effortless propensity for switching up their rhythms and flows to match the production decisions, although it goes without saying that they're at their best when they can fully lean into the nearly lackadaisical pockets constructed by tracks with more introspective tempos such as "Start Pimpin." This is a snapshot of street culture, a flash in the pan involving two of the heavy-hitters.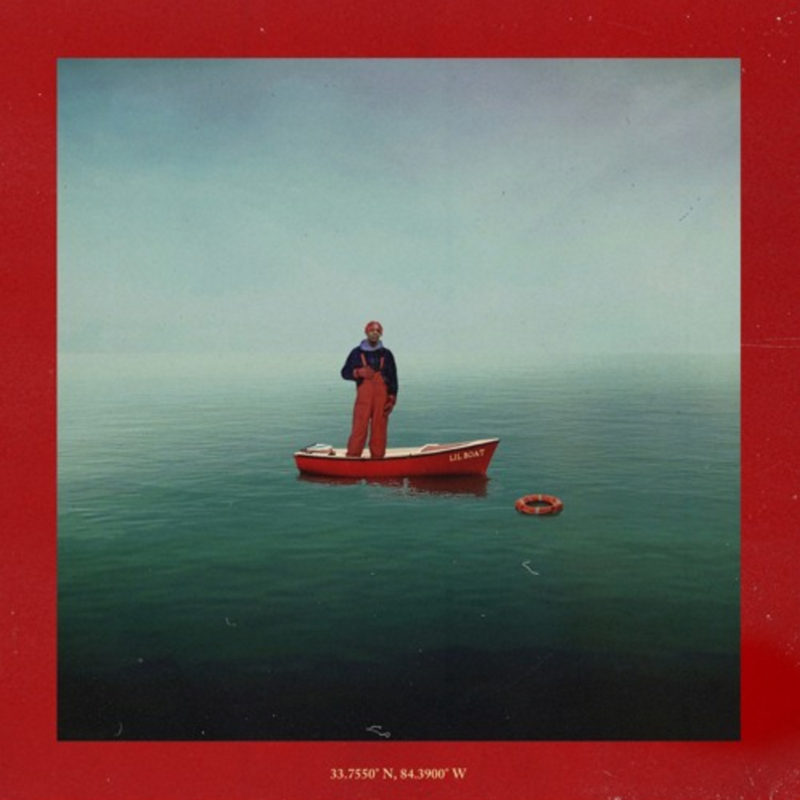 Lil Yachty – LIL BOAT THE MIXTAPE
Year: 2016
Favorite Tracks: "Intro (Just Keep Swimming)," "Minnesota Remix (featuring Quavo, Skippa Da Flippa, and Young Thug)," "Good Day (featuring Skippa Da Flippa)," "Up Next 2 (featuring BIGBRUTHACHUBBA and Byou)," "Run/Running," "Out Late," "We Did It (Outro) *Positivity Song*"
I'm well aware that it's foolish to establish a release that's less than one month old as relevant and impactful enough to warrant inclusion on a genre primer, but I'm going to take a dive into deep waters and do so for LIL BOAT THE MIXTAPE. And why? Because this is the first true post-trap release, the first time we've been faced with just what exactly resulted from this musical trend of the past (roughly) seven years. This is guaranteed to be the most divisive release on this list, and truth be told, for as many times as I've listened to it within the past week or so, I'm still not entirely sure how I feel about it. At different times of different days I've been willing to proclaim it trite garbage and the perfect capitulation of prescient hip hop genius, and to a certain extent that might just be the point of any effective work of art. However, regardless of any objective assessment, this is the perfect nexus of all of the elements present on the releases reified by this primer. We have the concise, street-smart sensibilities of Young Jeezy and Migos, the thematic and percussive influence of Gucci Mane and Waka Flocka Flame, the reductive and willfully ignorant delivery of Chief Keef, the baleful balladry of Future, and the sheer bizarreness of Young Thug, all delivered over production that exists in the twilight zone between cloud and pop rap. This is club ready, S A D B O Y ready, and blasting-on-the-stereo-while-you-do-bumps-of-coke-off-of-a-Laker-key ready all at the same damn time, largely in part due to its absolutely ridiculous production, whether it be the Vapor-ready antics of "Run/Running," the skeletal piano of "Minnesota Remix," the sumptuous arpeggiations of "We Did It (Outro) *Positivity Song*," the 3 AM-smoking-a-roach-aesthetic of "Out Late," or the anime-credit-scene chord changes of "Good Day." I don't know. I. Just. Don't. Know.