Crossfader's Cloud Rap Primer
Almost entirely indebted to the internet for its production and distribution, cloud rap is one of the most prevalent and popular genres for those active in online music circles. Featuring production that's a far cry from hip hop's traditional sound, cloud rap features vaguely nostalgic, more emotional atmospherics that fit in perfectly with other internet-favored subgenres such as future funk and vaporwave. Coupled with free-form, occasionally ridiculous lyricism, cloud rap challenges the parameters of hip hop and its possibilities by democratizing it to a staggering degree. Regularly melancholic, occasionally bizarre, and consistently transcendental, cloud rap is a genre every modern music fan should be exposed to.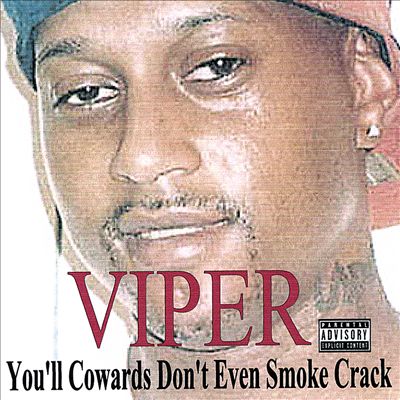 Viper – YOU'LL COWARDS DON'T EVEN SMOKE CRACK
Favorite Tracks: "You'll Cowards Don't Even Smoke Crack", "That There's a Stash Spot"
This is quite simply one of the most exquisitely bizarre releases in music history. Although the myhtology of Viper is arguably 90 percent of the intrigue (this is a man who's likely mentally ill and released 347 full-length mixtapes in 2014 alone), let's leave the Viper rabbit hole aside for the time being and focus on what's in front of us: a severely inebriated stumble through the soundscapes of the internet meme genres before there were names for such things. Featuring sleepy, hazily nostalgic production that's poorly mixed and equalized with Viper's lethargic dirge of a flow, Viper's violent thug musings ironically juxtapose with the amicable nature of the beats that he employs. I'm not quite sure if it's possible to objectively enjoy YOU'LL COWARDS DON'T EVEN SMOKE CRACK, but it's certainly possible to appreciate such a (perhaps accidentally) forward-looking effort when considering the fact that it came out the same year as Lil Wayne's "Lollipop".
Lil B – 6 KISS
Favorite Tracks: "B.O.R. (Birth of Rap)", "I'm God", "Real Plexxx"
The birth of any subgenre is a muddled and often hotly contested subject, so I won't be presumptuous enough to call this the first true cloud rap release. However, what is undeniable is that 6 KISS is the first cloud rap release to gain any significant momentum for the movement. In retrospect, it's actually quite staggering just how influential this release was on any form of rap music reliant on the internet for its dissemination. Featuring the soporific production and free-form lyricism that would become staples of the movement, Lil B is an instantly endearing MC due to his overflowing positive outlook and unstoppable energy (he had recently re-branded himself The BasedGod, and his fresh-faced optimism remains infectious). One of the best releases in both the annals of cloud rap and Lil B's discography, the "desire to make music that sounds like a castle floating in the clouds" is resolutely achieved.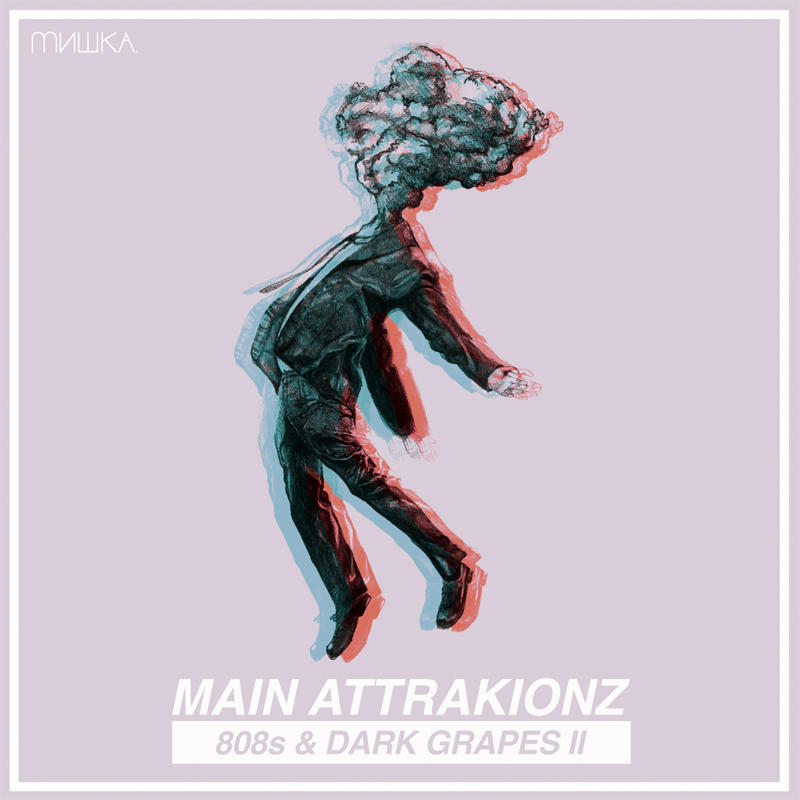 Main Attrakionz – 808s & DARK GRAPES II
Favorite Tracks: "Chuch", "Take 1 (featuring A$AP Rocky)", "Perfect Skies"
I'll come right out and say it, apart from YOU'LL COWARDS DON'T EVEN SMOKE CRACK, this is probably the least objectively enjoyable of the releases present. However, the youthful exuberance and earnest desire to impress demonstrated by Squadda B and MondreM.A.N. over the course of the mixtape will win you over regardless. The most appealing part of the entire experience ends up being the authenticity of the duo's desire to try and fail. Although tracks like "Vegetables" and "Paperwork" obviously misfire, their organic attempt to give it a shot makes the hits feel all the more natural and hit all the harder. And, as many have said before, the sheer magnitude of the fantastic production over the course of this tape is worth the price of admission alone.
Friendzone – COLLECTION 1
Favorite Tracks: "Stresses", "!!-Major", "Chuch", "Perfect Skies"
Bay Area-based Friendzone joins Clams Casino as one of the only artists in the cloud rap scene capable of releasing instrumentals gripping enough to stand on their own when the vocals are stripped away. Released right before the S A D B O Y brand of cloud rap would dominate, COLLECTION 1 is consistently impressive and occasionally as emotionally devastating as it is beautiful. Although some of the trap-influenced percussion programming lacks maturity, there are enough lush textures and delicate ambiance present here to soothe any naysayers. When COLLECTION 1 lands ("!!-Major", "Chuch", "Perfect Skies"), it's an absolutely transcendent experience.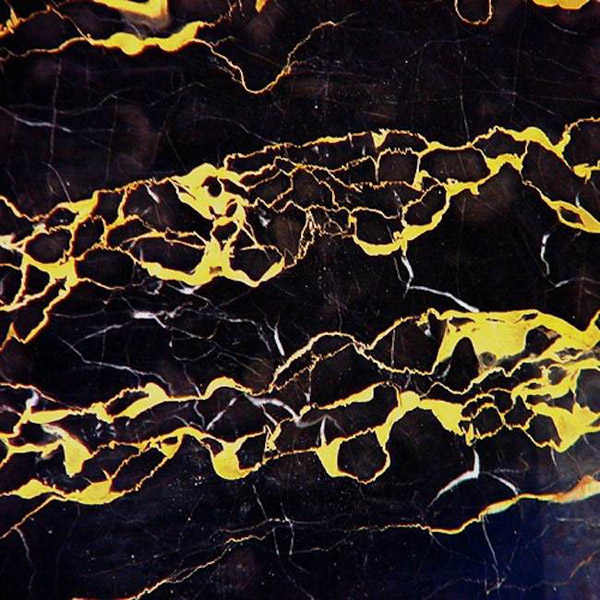 Clams Casino – INSTRUMENTAL MIXTAPE 2
Favorite Tracks: "One Last Thing", "Leaf", "Swervin' (Remix)", "I'm God"
The other purely instrumental mixtape on this list (and, interestingly enough, released just a few months after Friendzone's COLLECTION 1), INSTRUMENTAL MIXTAPE 2 still exists to this day as the quintessential Clams Casino release. What's so incredibly fascinating is just how much character Clams Casino manages to inject into each track; his booming, spacious percussion and snippets of ghostly vocals had never been heard before, and would never be crafted to such an astounding degree again. Culled mostly from sessions with A$AP Rocky and Mac Miller (with two Lil B tracks thrown in for good measure), it's extremely impressive how arbitrary Clams Casino's production makes the vocalist sound (apart from "I'm God", which is a virtually perfect track on the part of both artists). Other than the bizarre inclusion of the entirely incongruous "Kissing On My Syrup", this is the definitive sound of cloud rap, and is not to be missed.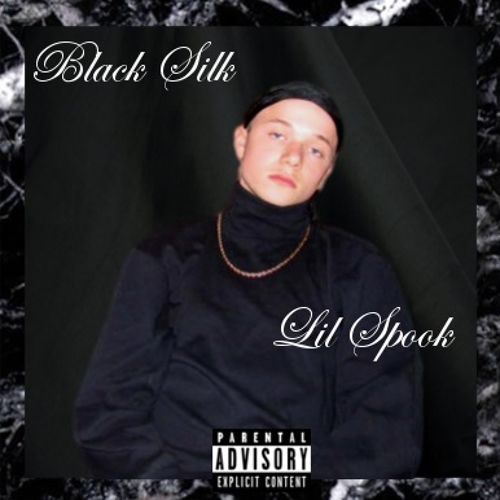 Lil Spook – BLACK SILK
Favorite Tracks: "Remember You", "Without U", "Ur Song"
Two things must be stated about Lil Spook right off the bat. 1) He's gone through two name changes due to the unfortunate racial intimations of his initial moniker: first, Spooky Black, now, just Corbin. 2) His delivery style can't be called "rap" by any means, but cloud rap is a much more fitting genre tag for him than alternative R&B due to the aesthetics of his production. Employing a more-slowed down incarnation of his cloud rap contemporaries' favored soundscapes, Lil Spook is most directly indebted to the on-the-nose corniness of 90's R&B. Featuring track after track of painful musings on the trials and tribulations of love, Lil Spook's surprising depth and maturity in terms of vocal timbre perfectly complements the stoned keyboard nostalgia we've come to expect from this particular corner of the internet. The fact that he was fifteen when this album was recorded and had likely never experienced any practical iteration of the subjects he was singing about adds a nice touch of mediated irony to the proceedings.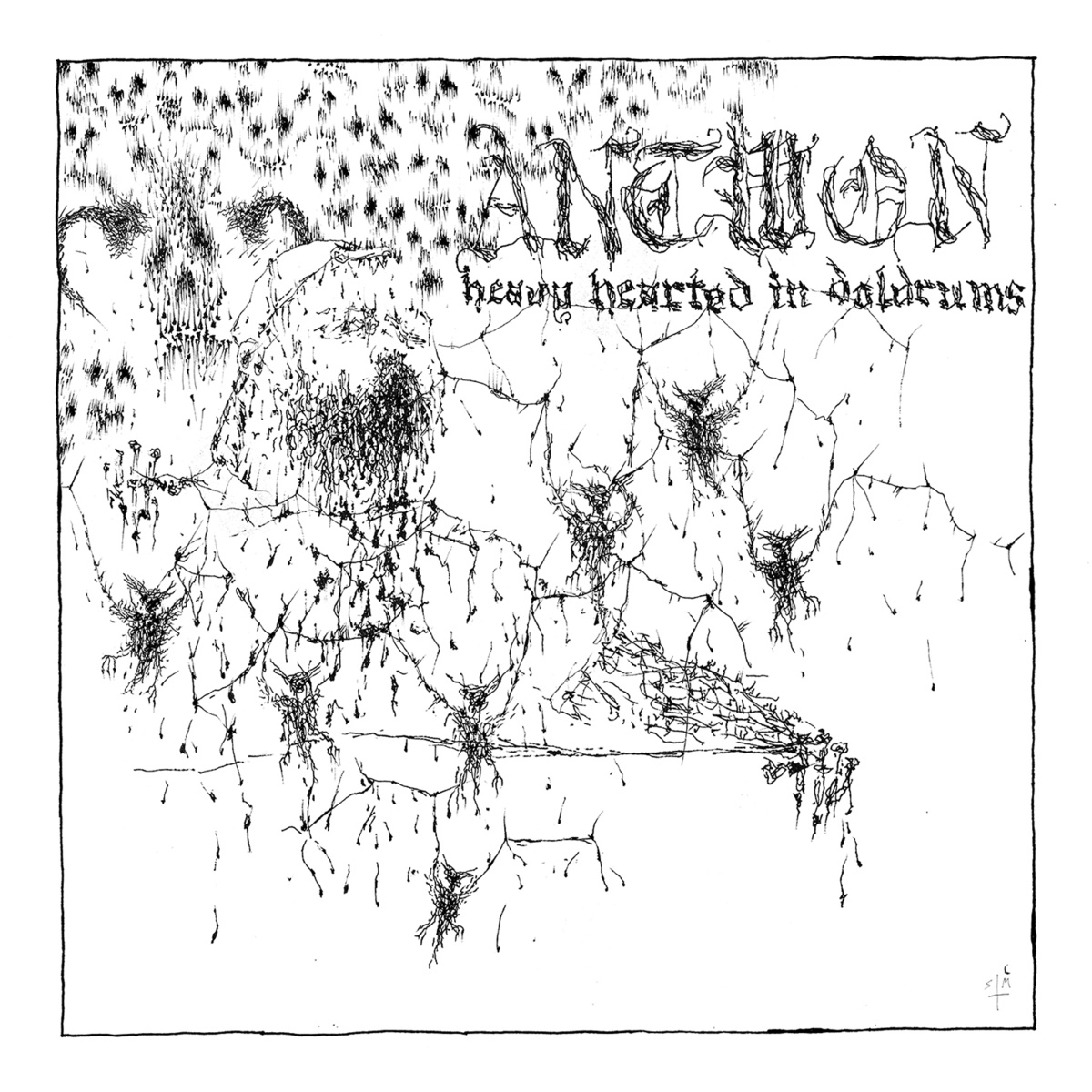 Antwon – HEAVY HEARTED IN DOLDRUMS
Favorite Tracks: "Rain Song (featuring Lil Ugly Mane)", "Don't Care (featuring Sad Andy)", "Stop"
Many will criticize cloud rap as possessing a dead end wherein aesthetic is constantly preferred over artistic creativity, but Antwon is an artist that proves innovation and experimentation are present in the subgenre as a whole. Using a constantly shifting array of known internet productions (Lil Ugly Mane and suicideyear, to name the most notable) in order to add a breath of fresh air to each track, Antwon manages to keep the ehtereal nature of cloud rap as a narrative through-line, but branches out into the territories of emotions that aren't typically explored. Although introspective sadness and pain are present, the most interesting aspect of HEAVY HEARTED IN DOLDRUMS is the incorporation of joyful rap boasting more traditionally oriented in terms of subject material ("Don't Care"). Possessing regular featuring and varied pacing and delivery, Antwon manages to turn in a cloud rap outing that doesn't required a S A D B O Y card to enjoy.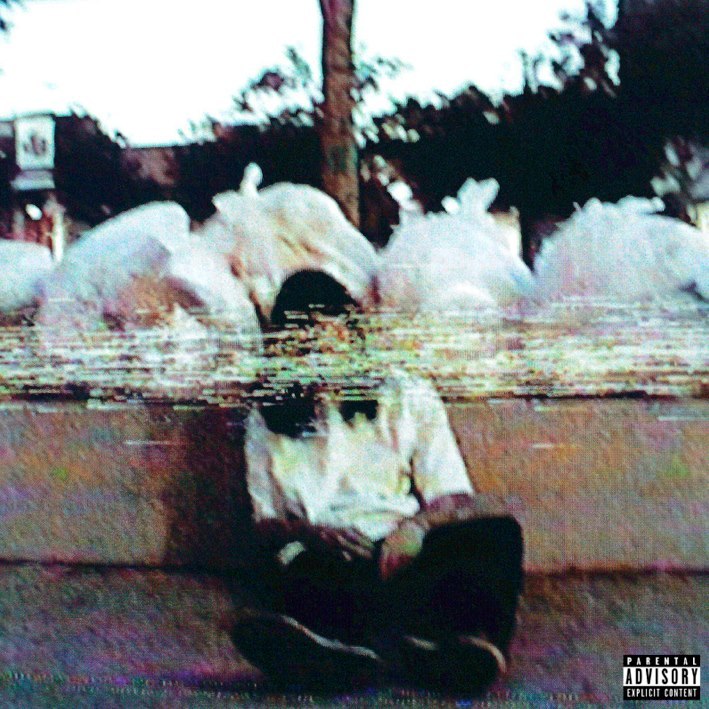 Bones – GARBAGE
Favorite Tracks: "ReturnOfThePimp", "LayMeInTheRiver", "PayPal (featuring Eddy Baker)"
As with many cloud rap artists, Bones is a difficult artist to pin down to a singular work, as his release style includes unleashing dump truck upon dump truck of free content onto the internet, predicating understanding of the totality of an artist over appreciation of a distinct album. That being said, GARBAGE is usually posited as his most cohesive work in terms of tone and talent, and at its short length, it's an exceptionally accessible listen. Bones favors dark, atmospheric keyboards here that keep the "cloud" in cloud rap, occasionally shaking things up with more organic tracks that still keep a cultivation of melancholy as the primary objective ("LayMeInTheRiver"). Although his deadpan delivery style remains an acquired taste, Bones experiments with hardcore screams on tracks such as "IfYouHadAZuneIHateYou" and "HeartagramAdios", which is comparatively radical for  cloud rap. Say what you will about his prowess as a MC, but Bones perfectly encapsulates the middle class Caucasian malaise that constitutes a large portion of cloud rap's appeal.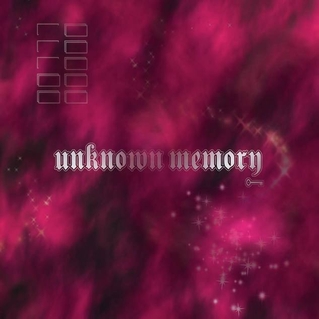 Yung Lean – UNKNOWN MEMORY
Favorite Tracks: "Blinded", "Sunrise Angel", "Yoshi City", "Ice Cold Smoke"
The only word that can accurately describe Yung Lean is polarizing. Perhaps the most ready modern example of an artist whose fans tow the line between ironic appreciation and legitimate enjoyment (since everyone seems to take Lil B seriously these days), Yung Lean is the most prevalent face in cloud rap due to the meme-friendly quality of his S A D B O Y clique. Although he has a penchant for consistently producing striking singles, UNKNOWN MEMORY is the most coherent statement of Yung Lean's artistic aims, even though those artistic aims might not be so coherent in their own right. Ratcheting up the cold detachment of his production and somehow turning in even more robotically stoned vocals, Yung Lean rarely sounds human, but always sounds intriguing. Is this hip hop? Is this even music? Although the listener will leave with the same questions as they enter with, this is music that is impossible to be neutral towards, and it can be argued that that signifies true achievement on the part of any creative work.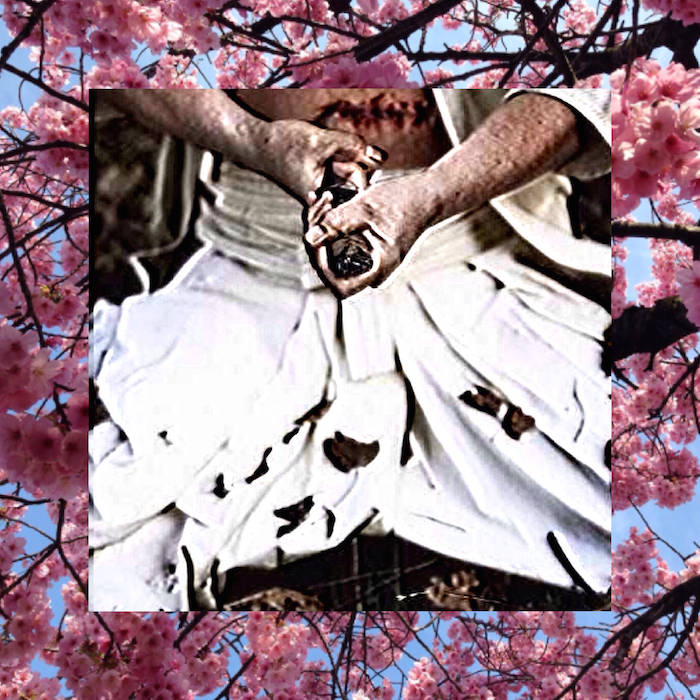 $uicideboy$ – KILL YOUR$ELF PART VIII: THE $EPPUKU $AGA
Favorite Tracks: "Tempura", "Bag$" 
Another artist that favors the tactic of beating the listenr into submission with a constant slew of releases, Yung $carecrow and $now Leopard of $uicideboy$ are much more aggressive and incendiary than many of their cloud rap counterparts in terms of both thematic content and technical style. Taking the more emotional leaning of cloud rap to an extreme, $uicideboy$ regularly preach a message of self-loathing and, if you somehow haven't tuned in just yet, suicidal tendencies. Although their rather alienating aesthetic can grow grating in large doses, KILL YOUR$ELF PART VIII: THE $EPPUKU $AGA features consistent production that favors the synths of the virtual Orient that the internet has ingrained in our consciousness, in addition to vitriolic deliveries that are as vital as they are eerie. Always unsetlling, $uicideboy$ are best appreciated when juxtaposed with Bones.