Crossfader's College Rock Primer
To write a primer for the catch-all "genre" of college rock requires a longer introduction than this feature probably warrants. To write about the genre of "college rock" is to define it and aestheticize it; as the phrase is traditionally recognized, it exists simply as a precursor to "alternative rock"-a phrase that would go on to define the odd moments during and after the grunge rock era in the very early '90s. But anyone reading this site is probably well aware of how general "alternative rock" is, and thus in turn how general "college rock" would be. Tame Impala is alternative rock. Third Eye Blind is alternative rock. Imagine Dragons is alternative rock. And Deerhunter is alternative rock. Sure, those bands could be classified under different genres, but everyone has been in a conversation that begins with, "Oh, I love alternative rock" and ends with someone saying they're huge Hozier fans. The phrase is watered down and meaningless.
But I think there's an argument to be made that college rock can mean a lot of things, and if I were to define it I would define it more as an era in time with similar musical tones and cultural ideologies than an actual genre with defining musical styles and comparable sounds. At its core, college rock is music that has been popular with partying college kids for generations. The kind of college kids that ran to the liquor store with their cheap fake IDs in hand to buy the cheapest booze possible. Thusly the window of college rock exists somewhere between 1982 and 1991, in the moments after the late '70s mainstream radio rock and before MTV capitalized on the collapse of hair metal for grunge, ironically a moment that many bands listed in this primer will capitalize on helping to end the era of college rock entirely.
If I was tied down to giving a one sentence description (run-on-y as it might be) it would go like this: college rock captured the sounds that existed left of the dial throughout the mainstream sensibilities of the 1980s MTV era, creating a groundswell of support for an independent scene never heard before which would end up defining and paving the path for later mainstream alternative rock acts in the '90s and 2000s.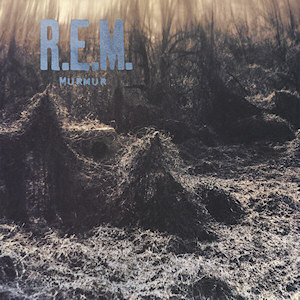 R.E.M. – MURMUR
Year: 1983
Favorite Tracks: "Radio Free Europe," "Talk About the Passion," "Shaking Through"
For many, R.E.M. is the embodiment of college rock. Their 1983 debut MURMUR is essential when discussing indie rock, alternative rock, and college rock. The importance of the album cannot be undermined-it is as important to laying the groundwork for the next several decades of independent music as Black Sabbath's PARANOID is to laying the groundwork for the next several decades of metal. Upon its release, MURMUR would do incredibly well with the critics, though it would fall relatively short with sales-something that would become the norm in the narrative of American indie rock in the 1980s. The band's mix of post-punk sensibilities with folk rock stylings was both refreshing in its earnestness to hearken back to the 1960s artists like The Byrds or Dylan, while still wholly owning a sound that was fresh and untapped. MURMUR would usher the band into cult status, and the records released over the next several years (including masterpieces like RECKONING, LIFE RICH PAGEANT, and DOCUMENT) would force the band into a mainstream dialogue and an eventual signing to Warner Bros., an important moment for the history of alternative bands, but sadly one of the nails in the coffin of college rock.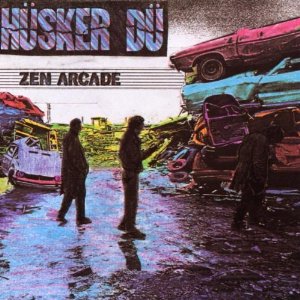 Hüsker Dü – ZEN ARCADE
Year: 1984
Favorite Tracks: "Something I Learned Today," "Pink Turns to Blue," "Whatever"
Those familiar with Bob Mould's output with Sugar, or even his modern solo releases, would likely cower in fear of the anger he presented with Hüsker Dü. ZEN ARCADE, their 1984 23-song double album was thick and aggressive with feedback-filled rock 'n' roll. While DOUBLE NICKELS ON THE DIME was the Minutemen's response to ZEN ARCADE, it was also an album that sonically placed itself outside of the "hardcore" scene happening at the time (even if they were all peers of the same couch surfing independent movement at the time). ZEN ARCADE made no bones about being fast, loud, and angry, but Mould, Grant Hart, and Greg Norman stumbled upon something far more interesting: the ability to sound pretty. While Black Flag and the Circle Jerks were making music that was also fast, loud, and angry, their music was far less beautiful. The jarring gracefulness of the guitar sounds accentuates a pain that separates ZEN ARCADE from the pack as a pioneering album, one that combined with much of what was happening in Britain concurrently and would be viewed as essential pre-shoegaze listening.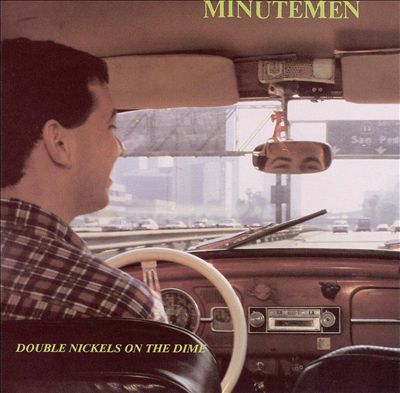 Minutemen – DOUBLE NICKELS ON THE DIME
Year: 1984
Favorite Tracks: "#1 Hit Song," "Cohesion," "History Lesson Part 2"
DOUBLE NICKELS ON THE DIME ends up being Mike Watt and D. Boon's response to ZEN ARCADE, and the two albums would inspire a number of bands from the college rock and hardcore scenes to release double albums. With 43 songs, Minutemen released an album that's just as interested in sketching out brief outbursts of punk as it is exploring new sonic territories. While tracks like "Untitled Song For Latin America" and "West Germany" are clear minimalist takes on hardcore punk, DOUBLE NICKELS ON THE DIME is scattered with exploratory tracks like "Cohesion," a pretty flamenco guitar instrumental, or "Love Dance," a funky ode to guitar solos. Even their "hit" (made so years after the fact by the popular MTV show JACKASS), "Corona," is smooth in its sound in a way that many of the tracks on the double LP are not. DOUBLE NICKELS ON THE DIME is a no-bullshit look at rock 'n' roll and punk, and Minutemen's laconic vocals would prove to be influence on bands like '90s indie pioneers Pavement or 2010 Brooklynites-via-Texas rockers Parquet Courts.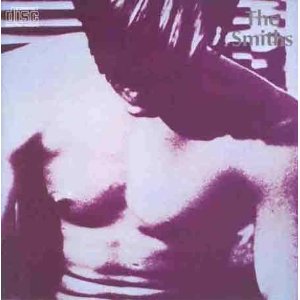 The Smiths – S/T
Year: 1985
Favorite Tracks: "This Charming Man," "Still Ill," "You've Got Everything Now"
Much of the college rock, per the established definition we gave it earlier, coming from the UK would end up striking a nerve on the US mainstream. Acts like The Cure and U2 would end up capitalizing on their left of the dial sensibilities much faster than R.E.M. did here in America. The Smiths come at a moment when both of those aforementioned bands (as well as similar indie leaning acts like Siouxsie and the Banshees and New Order) have moved on from their quaint origins. The same thing will happen to The Smiths before they break up, but not before a precedent is confirmed for UK college rock being something sad, not angry. While SST Records, the hardcore movement, and a variety of regional scenes in America were fostering a quiet angst, if not full on rage, Morrissey and Johnny Marr were using the Smiths to conquer heartbreak, loneliness, and sadness (not to mention a lot of political frustrations later on). They also did it removed from the stadium rock ambitions of U2 or the Goth scene that had been popularized in the late '70s. The bright but dreary guitars that Marr would implement, Morrissey's melancholy yet cutting vocals, and the near radio ready pop conventions of THE SMITHS would end up defining an entire era of indie music in the UK, including acts like Belle & Sebastian, The Wedding Present, and The Jesus & Mary Chain, not to mention later movements like dream pop, shoegaze, and much of the '90s Britpop movement.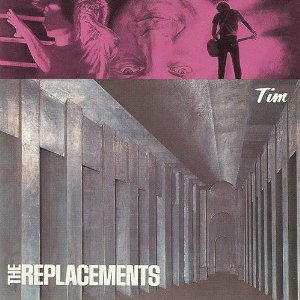 The Replacements – TIM
Year: 1985
Favorite Tracks: "Left of the Dial," "Bastards of Young," "Here Comes a Regular," "Swingin Party"
After three full-length releases on independent label Twin/Tone Records, including the era defining album LET IT BE, the Replacements sign with Sire Records, a Warner Bros. subsidiary, for their first major label release, TIM, in 1985. With R.E.M. still a few years away from signing their major label deal, TIM represents the beginning of an important trend in indie music, and the Replacements would be the first of many college rock bands to begin the transition towards mainstream exposure. Critically beloved but commercially underwhelming, TIM unfortunately continues speaking to the audience that was already interested in the band in the first place, but the album at least debuts on the Billboard charts at #183 (their first charting record). The album itself is a continued departure from the noise rock and punk that the band was interested in on their initial records, and gives us crooners like "Swingin Party" and "Here Comes A Regular," in addition to quintessential youth rock anthems like "Bastards Of Young." Their signing to a major label doesn't affect their inherent indie sensibilities, and TIM still delivers a song aptly titled "Left of the Dial" and a "Spirit in the Sky" parody called "Waitress in the Sky." The Replacements, like the Smiths, would end up having such a brief and polarizing run in the '80s that they will forever be tied to the era of college rock, burning out by the time the mainstream catches on in the early '90s but nevertheless influencing future generations of musicians.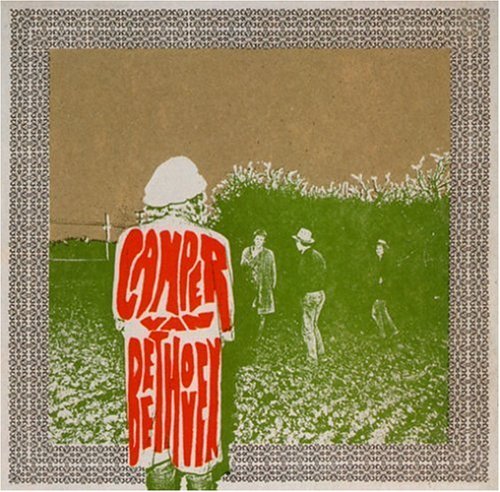 Camper Van Beethoven – TELEPHONE-FREE LANDSLIDE VICTORY
Year: 1985
Favorite Tracks: "Take The Skinheads Bowling," "Wasted," "I Don't See You"
Inland Empire rockers Camper Van Beethoven waste no time jumping into the scene in 1985, releasing three albums in the span of 18 months beginning with their debut TELEPHONE FREE LANDSLIDE VICTORY. Like DOUBLE NICKELS ON THE DIME, the album is filled with a variety of minimally constructed sketches of music, many of which never approach three minutes. The album, at 24 songs in just under an hour, moves quickly and features plenty of ska influence, string arrangements, and tempo shifting punk rock. College rock, still far from its impending death, has already grown nostalgic for itself as proven by the inclusion of a reworked cover of Black Flag's "Wasted" (something we begin to see multiple times around this period, more famously with Dinosaur Jr.'s cover of The Cure's "Just Like Heaven" in 1987, and on a bigger stage when Kurt Cobain covers "Jesus Doesn't Want Me for a Sunbeam" by The Vaccines and "Lake of Fire" and "Plateau" by the Meat Puppets on MTV UNPLUGGED IN NEW YORK). College rock products Teenage Fanclub would even cover Camper Van Beethoven's debut single "Take The Skinheads Bowling" in 2002. Camper's original version would end up being a minor hit, getting played on mainstream radio both in the UK and in California, a breakthrough for the band and a minor win for indie music in America. The album itself had built on the imprint that R.E.M. had laid down, proving that independent music didn't have to be punk or hardcore to be taken seriously by the same audience.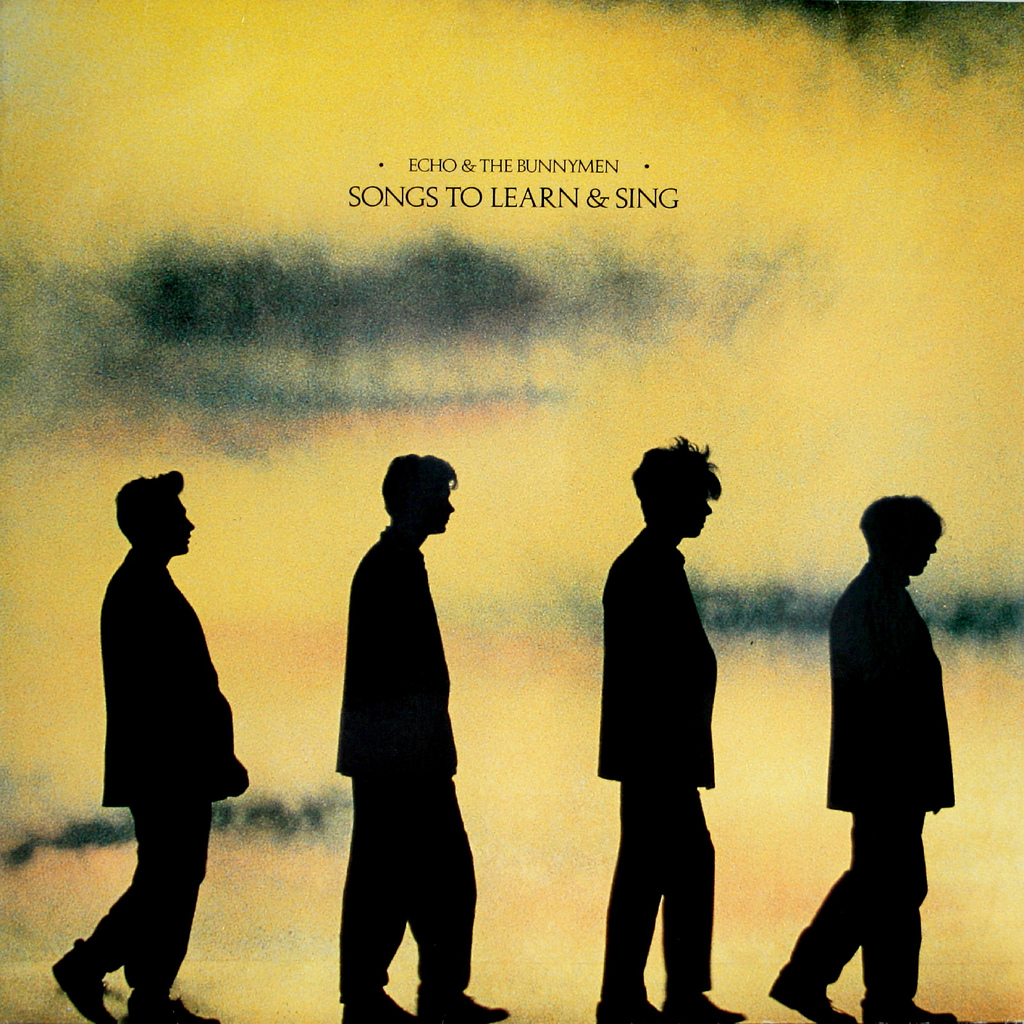 Echo & The Bunnymen – SONGS TO LEARN AND SING
Year: 1985
Favorite Tracks: "Bring On The Dancing Horses," "The Killing Moon"
By the time 1985 rolled around, the Smiths were in the full swing of things, with a handful of successful UK singles and two albums already complete. Echo & the Bunnymen by this time have already been grinding it out since 1978, with their first release in 1980. The goth rock that had been developed in the late '70s gave birth to Echo & the Bunnymen, though their sound took on a dreamier, less dreary vibe. By 1984, they've already released four full length LPs and two EPs that had a number of successful singles, including "The Killing Moon" and "The Cutter." The four album run of CROCODILES (1980), HEAVEN UP HERE (1981), PORCUPINE (1983), and OCEAN RAIN (1984) is inarguably the highpoint of their career, although their iconic layered ballad "Lips Like Sugar" is still two years away. While OCEAN RAIN or PORCUPINE could take this spot, I think it's important to highlight SONGS TO LEARN AND SING, the "greatest hits" compilation, that comes out only five years after Ian McCulloch utters his first moans on their near post-goth debut. It served, at the time, as a perfect introduction to the band over their first five years, and also delivered the new track "Bring On The Dancing Horses," which would go on to be one of the band's biggest songs. While the Smiths were involving politics, poetry, and history to their brand of melancholy, there are some particular goth elements that Echo & the Bunnymen implement that happen to be running concurrently with The Cure and U2; the bigness of their music isn't lost on anyone, especially with how ethereal and spacious they could be with tracks like "Never Stop" or "A Promise." If it weren't for a dreariness that rests over all of their songs, with a few more pop hooks they could have achieved U2 status, or at the very least been a poor man's Duran Duran, over here in the US.
Dinosaur Jr. – YOU'RE LIVING ALL OVER ME
Year: 1987
Favorite Tracks: "In A Jar," "Sludgefest," "The Lung"
Dinosaur Jr.'s debut, DINOSAUR, laid down the groundwork for J. Mascis and company's career beautifully, taking noise rock as a template and providing sweet ballads and hardcore punk in equal measure. Like Hüsker Dü, something about Dinosaur Jr.'s debut was beautiful even when it wasn't trying to be (see: "Mountain Man," "The Leper"). But DINOSAUR was raw and featured elements of three incredibly talented musicians still discovering their new roles (after all, Mascis has said regularly he doesn't respect the guitar as an instrument, they just already had a drummer in the band). It's not until two years later, with 1987's YOU'RE LIVING ALL OVER ME, where the band provide a bit of space among the noise they'd laid down with their debut. It's an album that embraces its lo-fi sensibilities from the word go with the opening of "LIttle Fury Things," and the hooks here are catchy, making the seething rage and sadness that's bubbling underneath the surface that much more visceral. "Sludgefest" is lyrically heartbreaking but an angry monster of a song. It perfectly sums up the brilliance of YOU'RE LIVING ALL OVER ME and is one of just a number of tracks on the album that helped to establish them for the rest of their careers. As the '90s odd sensibilities approach, bands like Dinosaur Jr. and Sonic Youth would go on to see their sound become popularized for a brief moment, and Dinosaur Jr. have only 1988's BUG before they eventually get signed to a major label in 1991.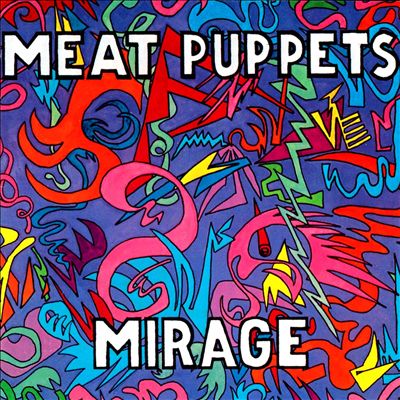 Meat Puppets – MIRAGE
Year: 1987
Favorite Tracks: "Beauty," "I am a Machine," "Confusion Fog," "Liquified"
Way out in the desert of Arizona, something was in the water and the Meat Puppets were drinking it up. Knowing that their entire '80s output was released by SST (as were three of the other albums on this list, as well a FEW notable bands like Black Flag, The Dicks, Subhumans, Soundgarden, etc.) puts them in an easier position to understand. While the band's 1982 self-titled debut was hardcore at its very finest, their 1984 follow-up II, and the band's output for the rest of the '80s, was decidedly polarized. Songs were no longer 120 seconds or less, but instead interested in taking time to explore a variety of different sonic territories other than speed punk. The band members seemed to become better musicians, creating music that really captured the desert state they were from with all its barren textures and psychedelic influences. While II would be the obvious album to highlight for this piece, I'm going to instead point out MIRAGE, an album that really feels trapped in the '80s and the college rock moment. Listening to songs like "I am a Machine," "Love Our Children Forever," or even "Leaves," they all sound like they were heavily influenced by both the sound of the modern radio rock scene, as well as their own noodling sensibilities. The band's obvious Grateful Dead influences come in strong on "A Hundred Miles," and many of these songs have potential jamming qualities built in. II might have been the definitive work by the band, but MIRAGE is such a fascinating SST release because it's so definitively 1987. In four years, the band, you guessed it, would sign to a major label, and only two years after that Cris and Curt Kirkwood would perform with Nirvana for MTV UNPLUGGED IN NEW YORK. By that time, college rock will be dead. As someone who had to slum it in Arizona for 19 years, I feel obligated to tell you that "Liquified" shreds.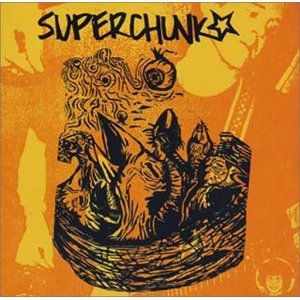 Superchunk – S/T
Year: 1990
Favorite Tracks: "Slack Motherfucker," "Binding," "My Noise," "Slow"
Superchunk's debut is important for a number of reasons, the least of which really has to do with the album (which despite not being their BEST work, absolutely spits fire for 32 brief minutes). We could discuss how the album was quintessential in the Chapel Hill music scene circa 1990, when bands like Southern Culture on the Skids, Archers of Loaf, Ben Folds Five, Squirrel Nut Zippers, and Polvo were all established or coming up. We could discuss how, like Dinosaur Jr.'s output, SUPERCHUNK was predicting a wave of '90s lo-fi garage rock, most of which was about to hit the cultural consciousness in a big way. But mostly we should talk about how, despite the album initially being released on Matador Records, many of the singles including "My Noise" and "Slack Motherfucker" were released as 7″ records from a startup record label named Merge Records, which was coincidentally founded by Superchunk's Laura Ballance and Mac McCaughan. McCaughan, a seasoned musician in the local scene by this time, wanted to put out his own music, as well as music by his friends, and thus the establishment of Merge came about. Starting with SUPERCHUNK, and moving through the label's history, you see the evolution out of college rock and into what would become the all encompassing "alternative rock" genre. Superchunk release two more albums with Matador before growing the label to a point of releasing and distributing their own full length LPs, as well as some of indie rock and alternative rock's watershed releases like IN AN AEROPLANE OVER THE SEA by Neutral Milk Hotel, FUNERAL by Arcade Fire, GA GA GA GA GA by Spoon, and 69 LOVE SONGS by Magnetic Fields. Without the release of SUPERCHUNK doing relatively well critically, it's likely Merge never would have taken off the way it did, and McCaughan and Ballance are at the core of the label and the band. College Rock is dead only a year or two later, and Superchunk never quite take off the way you would expect, but like SST nearly 10 years prior, Merge (as well as Subpop) would go on to carry the torch for the next wave of prominent independent artists and would continue to represent the ideals of college rock.