Larios List: Third Quarter 2016
With the Larios List, guest contributor Alec Larios gives his take on the records you should have caught from the third quarter of this year. 
25. Martha – BLISTERS IN THE PIT OF MY HEART
Genre: Pop Punk, Power Pop
Favorite Tracks: "Christine," "Chekhov's Hangnail," "Precarious (The Supermarket Song)," "Goldman's Detective Agency," "Do Nothing"
Let's start out with something fun. This group from Durham rocks catchy melodies and uses exceptional vocal synergy as every band member passionately screams in charming Northern English dialects. What's on display here is bright enough to make you smile, without becoming sickly sweet like poppier releases. This is thanks to some awesome, garage-y guitar riffs and melancholic lyrics, which earn the band some true punk points. There are bouts of frustration involving police, politicians, unrequited love, and existential crises. These are easy targets, sure, but Martha's use of heartbreaking honesty and the occasional obscure reference make it all worthwhile and relatable. Even without going deeper, there's enough talent here for anyone to thoroughly enjoy.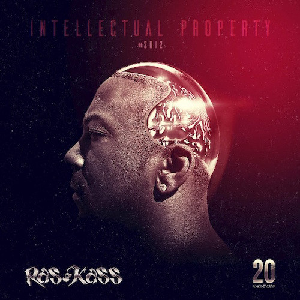 24. Ras Kass – INTELLECTUAL PROPERTY
Genre: West Coast Hip Hop, Boom Bap
Favorite Tracks: "BARdom," "Hood on Ice," "#WWJD," "Downward Spiral," "Talk Greazy"
We'll see a little bit of Ras Kass later on in this list. Even though mainstream hip hop has been mostly deaf to the Watts native in recent years, INTELLECTUAL PROPERTY has Kass just as good as he was in the late 90s. The rapper captures today's troubled America with vicious sincerity and a slick flow carried by incredibly imaginative beats. An interesting example is "Hood on Ice," in which Kass compares the nation to a corrupt Disneyland, accompanied by a loop of the orchestral version of the Kingdom Hearts theme song "Simple and Clean." If that sounds at all interesting to you, be sure to listen. Also of note are the absolutely incredible features throughout the album, including veterans KRS-One, Onyx, Killah Priest, and Bun B returning to glory, as well as newbies like A-F-R-O showing off their skills.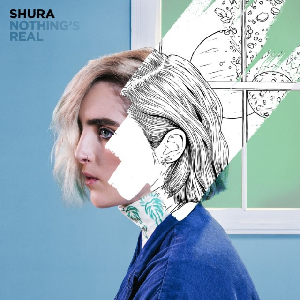 23. Shura – NOTHING'S REAL
Genre: Synthpop
Favorite Tracks: "Nothing's Real," "What's It Gonna Be?," "Indecision," "What Happened to Us?," "White Light"
Here's something that is sure to get listeners in a dancing mood when they hear it in some future sex-positive indie film. London-based artist Aleksandra Denton blends hints of disco, R&B, and funk with an array of lovely synths to create a wonderfully alluring sound. Taking a turn for the weird, Shura splices in audio from what seems to be home videos of a much younger self, thus adding a certain sense of nostalgia on the record that's more charming than overwhelming. Serving as a successor to feel-good pop queens of yesteryear, Shura distances herself from the boring, paint-by-numbers dream pop pervading the modern music world, instead blissfully diving into synth-heavy splendor.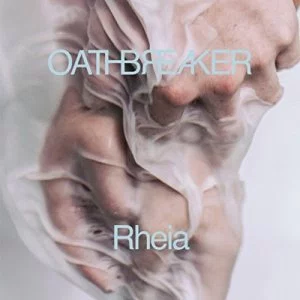 22. Oathbreaker – RHEIA
Genre: Blackgaze
Favorite Tracks: "Second Son of R.," "Being Able to Feel Nothing," "Needles in Your Skin," "Where I Leave," "Begeerte"
Though the contentious sub-subgenre of blackgaze has already ran its course, this release is kept afloat by an incredibly talented female vocalist who is badass in every way. Caro Tanghe really gives it her all on this one. RHEIA has some really effective atmospheric parts that are accentuated with ghostly clean vocals, flipping iinstantly to wretched screams when things heat up. Hitting all the Deafheaven stops, there's also a good bit of post-rock to ease transitions, coupled with Tanghe's voice growing more intense. The whole thing is truly something to behold and is easily digestible even for those completely new to metal.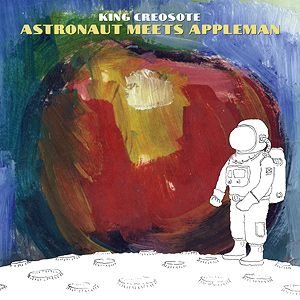 21. King Creosote – ASTRONAUT MEETS APPLEMAN
Genre: Indie Folk
Favorite Tracks: "You Just Want," "Melin Wynt," "Wake Up to This," "Love Life," "Rules of Engagement"
You all really need to get into King Creosote! Seriously, big homie Kenny Anderson is pretty much Scotland's Jeff Mangum and he's just as prolific. ASTRONAUT MEETS APPLEMAN has him a little more upbeat, electronic-friendly, and indie rock-oriented, so this can serve as a worthwhile starting point to his discography for those who prefer their cheeks free of tears. However, we still get all of his main draws on this release. All the heartbreak of Anderson's unique voice is there, with a plethora of signature folk-y instrumentation like guitar, emotional piano, strings, and that classic accordion. It might not be as gut-wrenching as his previous few albums, but this really earns its place on his incredible catalog and on this list.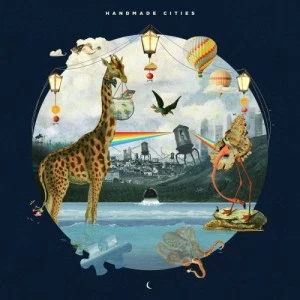 20. Plini – HANDMADE CITIES
Genre: Progressive Rock
Favorite Tracks: "Electric Sunrise," "Handmade Cities," "Every Piece Matters," "Pastures"
Looking for something theatrical, complex, and dazzling? Sydney's Plini, formerly known as Halcyon, brings something to the table that is absolutely mind-boggling. HANDMADE CITIES exceeds at being an epic instrumental arrangement of sexy synths and tons of intricate math and prog-rock guitar widdly-diddly. There are even moments of hard rocking to please metal fans, and some jazz fusion insanity, all of which manages to fall in line with the classy structure of the album. Music labeled "progressive" nowadays rarely hits as many sweet spots as this does. If you got a friend who's all like, "Wahhh! I only listen to music with vocals!," give them HANDMADE CITIES.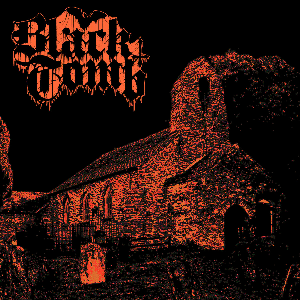 19. Black Tomb – BLACK TOMB
Genre: Doom Metal
Favorite Tracks: "Under the Pine," "Lust and Saturn," "Turning Worm," "Church on the Hill"
I promise I'm not trying to make this list extra sp00py with Halloween coming up, at least not consciously, but I can understand how this totally fits. New England doom metal band Black Tomb provides eight monstrously pulverizing tracks on their self-titled debut that carry enough energy to bring listeners on an intensely exciting journey through heavy riff Hell. Crusty vocals scream disturbing incantations, while steady drums tug you along further into the album's decomposing depths of sickening guitar fuzz. It's awe-inspiring to the point where I wouldn't hesitate sacrificing the well-being of my ears to hear this as loud as possible.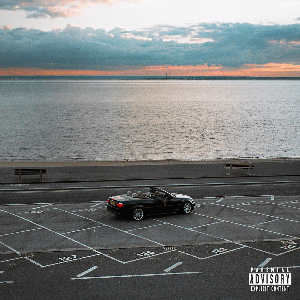 18. Steven Julien – FALLEN
Genre: House
Favorite Tracks: "Begins," "Chantel," "XL," "Fallen," "Jedi"
A lot of what comes down the conveyor belt for electronic music today is either too bland to really make a mark in a saturated market, or too incomprehensible to form any semblance of cohesion. FALLEN is different. London's Steven Julien incorporates a healthy amount of energetic breakbeats and enough deep house haze to have the listener onboard for his more creative, esoteric moments. At times he adds some organic instrumentation, tribal and jazzy, that weirdly complements the synthetic hypnosis of the album. At other times he'll be in the zone on the boards and unload a dizzying flurry of bleep bloops. The music constantly evolves. It's unlike anything I've ever heard.
17. Slimey Things – GOODBYE EARTH
Genre: Progressive Rock
Favorite Tracks: "Radio Rigel 3," "Versus Mode," "Johnny Generic," "Silly Little Existence"
A science fiction rock opera that's actually pretty genius and not an unfinished Weezer album? Count me in! GOODBYE EARTH is Sydney's Slimey Things gobbling up Futurama and Frank Zappa, regurgitating it into a demented masterpiece. Everything from consumerism to hyper surveillance paranoia to premature ejaculation is hilariously lampooned upon, with unforgettably manic prog rock arrangements. Tracks slap listeners in the face and spin them around so quickly that by the end of it you're left begging for more. It's gleefully maddening, the kind of record that makes you swirly eyed and cherish every second of it.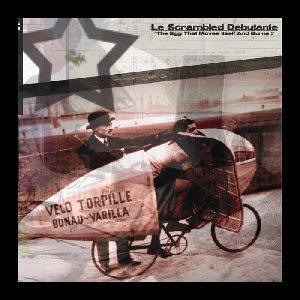 16. Le Scrambled Debutante – THE EGG THAT MOVES ITSELF AND BURNS !
Genre: Experimental
Favorite Tracks: "The Leg that Grooves Itself and Learns," "The Egg that Moves Itself and Burns," "Stolen and Contaminated Baby Food"
Okay, okay, take what I wrote about that previous entry and multiply it by a million with this little number. A twisted collage of manipulated sound bites and unnerving synths, THE EGG is a nightmarish acid trip (you can guess what the group's name refers to) that's probably the most challenging release this year outside of harsh noise wall. But as unlistenable as it is, there's no denying that it's remarkably captivating. Taking in this unabating, mind-melting experience did require more than a few breaks, but I definitely came out wonderstruck and content at the moment of its conclusion, like after an ayahuasca sesh or coffee enema.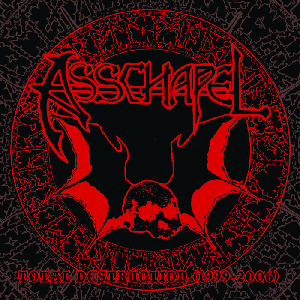 15. Asschapel – TOTAL DESTRUCTION (1996 – 2006)
Genre: Crust Punk, Thrash Metal
Favorite Tracks: "The Battle Axe," "Godwhore," "Fire and Destruction," "Pure Hate," "Satanation"
I don't think I'd mind it. You know, holding mass at the chapel of ass. Anyways, the tastefully named Nashville thrash band has the totality of their work here. It's no surprise that they didn't get a big break. The Bible Belt doesn't really cotton to freaks of their caliber. On their decade-long run, Asschapel terrified, with rapid guitars brimming with ferocity, bestial drums, and venomous vocals that could shake the vigilant. Tracks are crusty enough so that they get the job done quick and dirty, no messing around, no slog. Every song is a brief but welcome assault on the senses. Asschapel will definitely make their mark on you, a reminder of their short yet penetrative existence.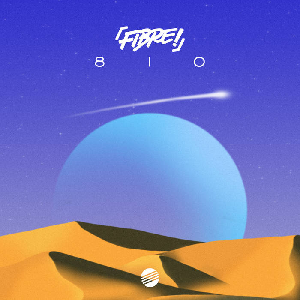 14. Fibre – 810
Genre: Future Funk
Favorite Tracks: "Intro," "Don't Stop," "Seraphine," "810"
Here is a short but sweet foray into vaporwave's more kinetic cousin, future funk. Baltimore plunderphonics artist Fibre gives us his best solo effort yet with 810. His brand of nostalgia, albeit more campy than his moody contemporaries, is infectiously vibrant and wonderfully danceable. Groovy, aged samples from the glory days of disco find new life, whilst mingling with fantastically jovial beats. Just try not to move along to the bumpin' ditties on this one! There's great promise here for Fibre that may even lead to Avalanches-level prominence. For those who don't mind getting on their feet, this is perfect!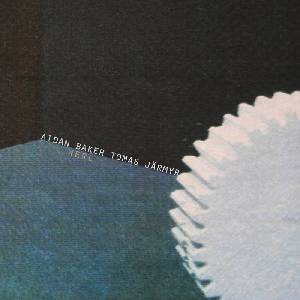 13. Aidan Baker & Tomas Järmyr – WERL
Genre: Post-Rock, Ambient
Favorite Tracks: "Werl II," "Werl III," "Werl V," "Werl VIII"
Canadian-born Aidan Baker, one half of my favorite ambient duo Nadja, teams up with Norwegian drummer Tomas Järmyr to serve up a titanic release that's as big as it is profoundly soothing. While the riffs here are softer than on the duo's other projects, there's enough ominous post-rock to create an incredible out-of-body experience. Baker is powerful yet delicate with his heavy guitar, and Järmyr easily follows his lead on drums. Though it plods, listening to WERL is strangely fulfilling, akin to Earth's THE BEES MADE HONEY IN THE LION'S SKULL, or watching the giant cog on the cover steadily perform its function.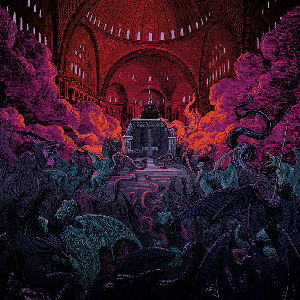 12. GosT – NON PARADISI
Genre: Synthwave
Favorite Tracks: "Commencement," "Nascency," "Lake of Fire," "Supreme," "4th"
It's not metal I swear! James Lollar, otherwise known as GosT, is now two-for-two on proving he can stand with Perturbator, and maybe even mainstream synth star Kavinsky. Nearly all the beats here are insanely aggressive and demand to be heard. Sure, there are moments of rest in this unholy trance, but they're chock full of foreboding synth spooks that make the STRANGER THINGS intro sound like a sunny parkside stroll. It's attending a sweaty rave in an eerie cyber club (Cyberia anyone? Watch SERIAL EXPERIMENTS LAIN!) when your parents told you not to.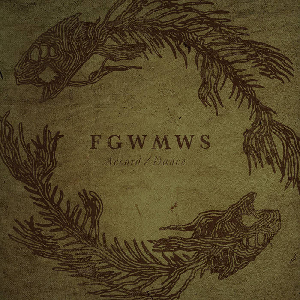 11. Fat Guy Wears Mystic Wolf Shirt – ACCORD/DANCE
Genre: Grindcore, Mathcore
Favorite Tracks: "Other," "In Years," "Afterthought"
Feel free to rag on me for this being short, as well as another act from Sydney, but it wasn't just the name that I loved. This is one of the more finely crafted grindcore projects that has turned up as of late. Profound lyrics are violently screeched, brutal yet expressive guitars rip through every second, and all the proceeds on Bandcamp go to New South Wales Service for the Treatment and Rehabilitation of Torture and Trauma Survivors. So whenever you slap on this fiery piece of work it might not just be your life that has improved.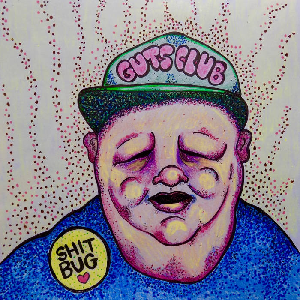 10. Guts Club – SHIT BUG
Genre: Indie Folk
Favorite Tracks: "Ugly Igloo," "Zookeepers," "Shit Bug," "Whale Legs"
A lot of music fans have that one emotional indie folk entity that really tore them apart. For most it was Mangum-related, sometimes Jordaan Mason. I believe that Guts Club, spearheaded by guitarist and vocalist Lindsey Baker, has the potential to reach those emotional heights. The main driving force in each song is Baker's voice, which is always on the edge of wet works. There's some really emotional piano, fragile guitar, and even a trumpet that sneaks its way in there, but everything that comes out of her mouth is masterfully stirring. Fragile hearts be warned!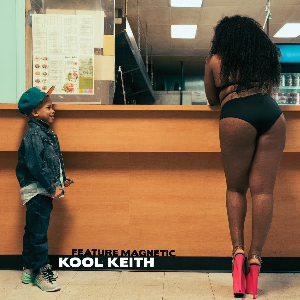 9. Kool Keith – FEATURE MAGNETIC
Genre: East Coast Hip Hop, Boom Bap
Favorite Tracks: "Stratocaster," "Super Hero," "World Wide Lamper," "Tired," "Writers"
This is for those who like their hip hop a little more outlandish than usual. Kool Keith has been one of the most creative rappers in the game, despite still being criminally underrated. Even in his 50s Keith's flow is more polished than ever, while his wacky sense of humor comes out through astoundingly bizarre lyrics, as always. This time he has an army on his side, with at least one feature on every track. Guest rappers, including Ras Kass and MF Doom, each add their own special sauce to the mix, but they all perfectly complement Keith's delicious main course of weird beats and weirder rhymes.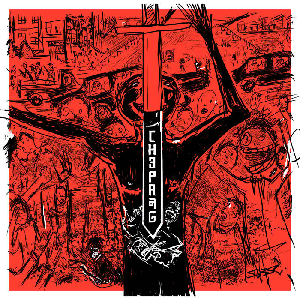 8. Chepang – LATHI CHARGE
Genre: Grindcore
Favorite Tracks: "Kathe-Mandu," "Chihan Ki Pari," "Chepang Basti," "Untitled (Purano Haddi)"
Ugh! Another short grindcore release? But wait! This is "immigrindcore!" Chepang consists of Nepali immigrants now residing in the states, and with the way anti-immigrant rhetoric has been flying around lately, you can easily see where brutality like this comes from. Venting out their discontent in terms of moving from one oppressive region of the world to another, Chepang offer up some harsh shrieks, extreme guitars, and ruthless drums, all with a little bit of Nepali peculiarity thrown in. For instance, LATHI CHARGE ends with the band's fury carefully transitioning into an old traditional Nepali ballad — and it works beautifully. No matter your politics, definitely check this out.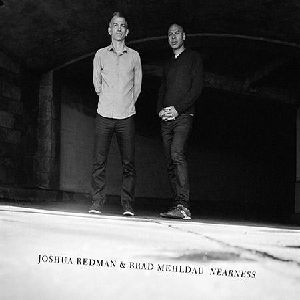 7. Joshua Redman & Brad Mehldau – NEARNESS
Genre: Jazz
Favorite Tracks: "Ornithology," "In Walked Bud," "Mehlsancholy Mode," "The Nearness of You"
Here's another duo with impeccable chemistry. Established American saxophonist and heir to the Redman woodwind master name, Joshua Redman goes one-on-one with his longtime collaborator, prolific cool jazz pianist Brad Mehldau. The result is so smooth and so sexy that it's tempting to clap with the live audience after every piece. Both musicians give enough space for the other to have their time in the spotlight, and when they do converge, it is positively euphoric. You can listen to this to take the edge off at the start of a work day, or just as easily use it as a soothing, sensual nightcap.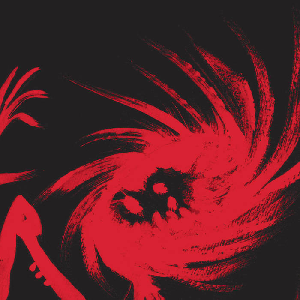 6. Candor Chasma – IL DIPINTO UCCISO
Genre: Experimental, Noise
Favorite Tracks: "Il Sonno Di Ivonne," "Disordine Per Intrusione," "Il Complotto Che Cade," "Abbraccio Immortalato"
I'm tellin' ya, harsh noise music is a really big deal in Italy! Apparently this is a wordless sonic adaptation of a horror novel of the same name, and upon listening, you can certainly find a connection. It starts out tame enough with a slight ambient leaning. Steady synth streams sap the listener's spirit, but they slowly transform into grotesquely rough blasts of grating noise. Once off-guard, listeners feel weak and helpless amongst the deafening screeches, and that's just how Candor Chasma wanted it. It was absolutely terrifying, but every time I was scared I grew to love it more. I've never read IL DIPINTO UCCISO, or any horror novel aside from Stephen King for that matter, but I'm sure this intense release does it justice.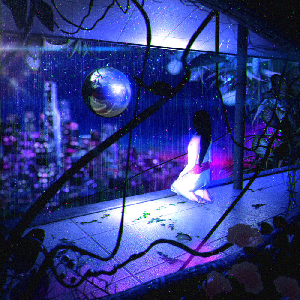 5. 2814 – RAIN TEMPLE
Genre: Vaporwave, Ambient
Favorite Tracks: "Before the Rain," "Eyes of the Temple," "Transference," "Inside the Sphere"
Hong Kong Express and Telepath, collaboratively known as 2814, have continuously kept vaporwave from falling into the deep end of memedom by focusing more on dreamy ambient than chopped and screwed nostalgia. Their 2014 self-titled debut and last year's ATARASHII HI NO TANJOU (新しい日の誕生) have been heralded as influential evolutionary steps for the genre, but I'm here to tell you that RAIN TEMPLE may top both. Synths here rival that of Vangelis, with dreamy, otherworldly grace. Rarely is there a project that can relax a listener and provide such deep, comfortable contentment like this. Before bed light up some incense, cuddle with a loved one, and put this on to forget about the troubles of the world if only for a brief moment. (Note: Nothing I write will compare to the Bandcamp description by our friend Marcel Foley!)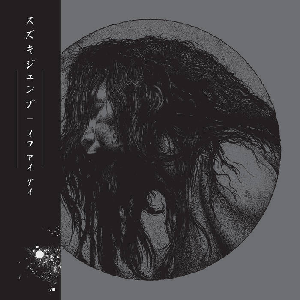 4. Junzo Suzuki – IF I DIE BEFORE I WAKE
Genre: Experimental, Noise Rock
Favorite Tracks: "Crossing the Valley of the Cosmic Death Demons," "The Hidden Strokes on Elsa Bannister," "She Kissed Their Graves but They Hit Her with Their Ashes"
I can tell, you can read me like a book now. Not too hard to find out what Larios-core is, huh? Got to be Japanese, Australian, Metal or at least weird, right? With noisy guitars and long swaths of creepy experimentation, this record was pretty much calling out my name. Japanese noise guitarist Junzo Suzuki hits us with something reminiscent of Japanoise golden years on IF I DIE BEFORE I WAKE. His guitar lets out all sorts of different screeches, whilst drummer Ikuro Takahashi of Fushitsusha (another great band) follows the free improv squalls and the ominous, atmospheric noise fog that precedes them. This will surely hold me over until the next Boris release.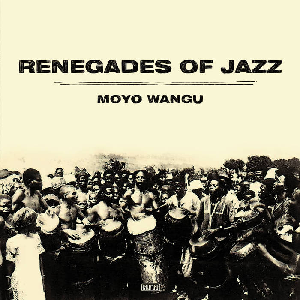 3. Renegades of Jazz – MOYO WANGU
Genre: Jazz, Afrobeat
Favorite Tracks: "Afro Cookie," "Beneath This African Blue," "Moyo Wangu," "Majirani Yako Kelele," "Jazz Makossa"
Here we have probably the best example of a white-boy musician embracing African music since Ginger Baker made magic with Fela Kuti. Though his family was German, David Hanke spent a significant portion of his early life in East Africa being exposed to the rich cultures of the region. While Renegades of Jazz's previous efforts in fusing traditional rhythms with modern breakbeat tech were moodier, MOYO WANGU is a glorious celebration of life. Hanke seamlessly brings together samples of tribal chants, drums, guitar, and classy sax to craft a flawless treasure. Trust me, you don't need to "get" jazz, study the origins of afrobeat, or even keep up with breakbeat and electronic projects to fully appreciate MOYO WANGU. It may stir some interest though.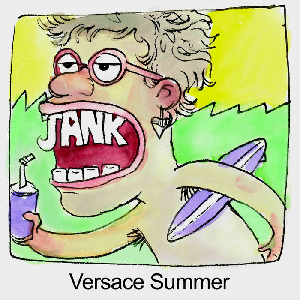 2. Jank – VERSACE SUMMER
Genre: Midwest Emo, Math Rock
Favorite Tracks: "Grim Reefer," "This Is a Song About My Bike Ralph and It's Called 'Ralph'," "Alligator," "Gucci Spring," "Versace Summer"
Jank's VERSACE SUMMER is pretty much the exact opposite of 2016's summer. It's fun and carefree, like how summer was when you were a kid, not having to worry about global warming melting your red Otter Pop so quick. This Philly band is working with crazy mathematical guitar talent. They're bright and playful: drums boom and impassioned vocals cry odd but catchy lyrics. It's absurdly fun and nothing short of genius. I'm not one for those dumb, "I feel infinite" moments, but listening to this made me want to climb the Hollywood sign and happily flip the double bird to everyone below.
1. Katie Dey – FLOOD NETWORK
Genre: Indietronica
Favorite Tracks: "Fake Health," "Fear O the Light,"  "Only to Trip and Fall Down Again," "f(7)," "Debt," "f(8)"
We here at Crossfader are head over heels in love with Melbourne "nightmare pop" artist Katie Dey. It's quite hard to pin down what makes her so great. Dey's music strikes an impossible balance between the organically emotive and a certain synthetic serenity, like remembering your mother's lullabies right before being cryogenically frozen forever. Her elements of folk and indie attribute a sense of comfort, but electronic fragments make you question everything. It's different enough where you can call it inventive, but anchored enough in familiarity to consistently draw you closer. On FLOOD NETWORK, every other track has Dey playing more and more with her unique instrumentals. Cascading waves of noise fuzz alongside warm guitar, leading you to a wistful voice from another planet making contact with a weak signal. There's almost nothing else that can be more beautiful or more touching.