Sacred Bones Records' Standing Rock Roundup
Through December 4th, Sacred Bones Records' catalog is pay-what-you-want on Bandcamp, with all proceeds being donated to Standing Rock water protectors in North Dakota. We here at Crossfader encourage our readers to dig through their Bandcamp and donate to a cause worth spending your cash on. If you aren't sure where to start, we've gathered a few of our personal favorite Sacred Bones records down below.
You can check out the full catalog here. 
If you don't want any music but still want to donate to water protectors, you can do so directly here and here.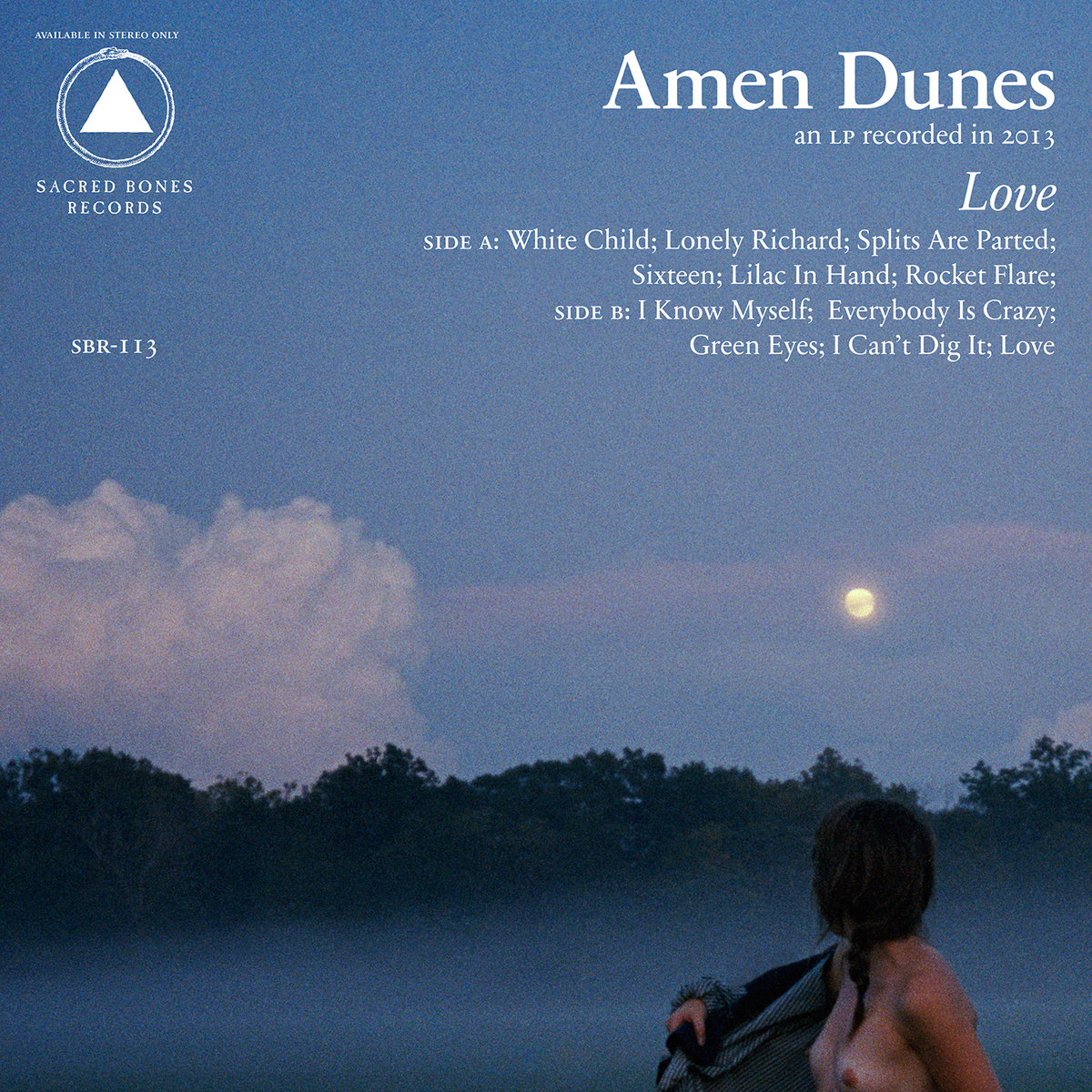 Amen Dunes – LOVE
Genre: Folk Rock, Cowboy Worship
Favorite Tracks: "Lilac In Hand," "I Know Myself," "Everybody Is Crazy," "Love"
Look, sometimes you just want something that'll tug the heartstrings for a while, okay? What better place to look to remind you of your feelings than a record called LOVE? It isn't the sappy, brooding kind of record you might expect just by its title—rather, it's the kind of music that brings to mind the vast expanses of undeveloped land that lie between unpaved roads, ultimately a celebration of all the weird things your human body makes you feel. Really, it's the kind of music that makes me want to drive out to the middle of nowhere and just feel things. The glorious, earthy instrumentation throughout LOVE can be partially attributed to Damon McMahon's collaboration with several members from Godspeed You! Black Emperor, with notable features from Colin Stetson and Iceage's Elias Bender-Ronnenfelt to boot. LOVE's nuanced compositions go far beyond the expectations of its genre, and result in something truly heartfelt from start to finish. You can buy it here. [Micha Knauer]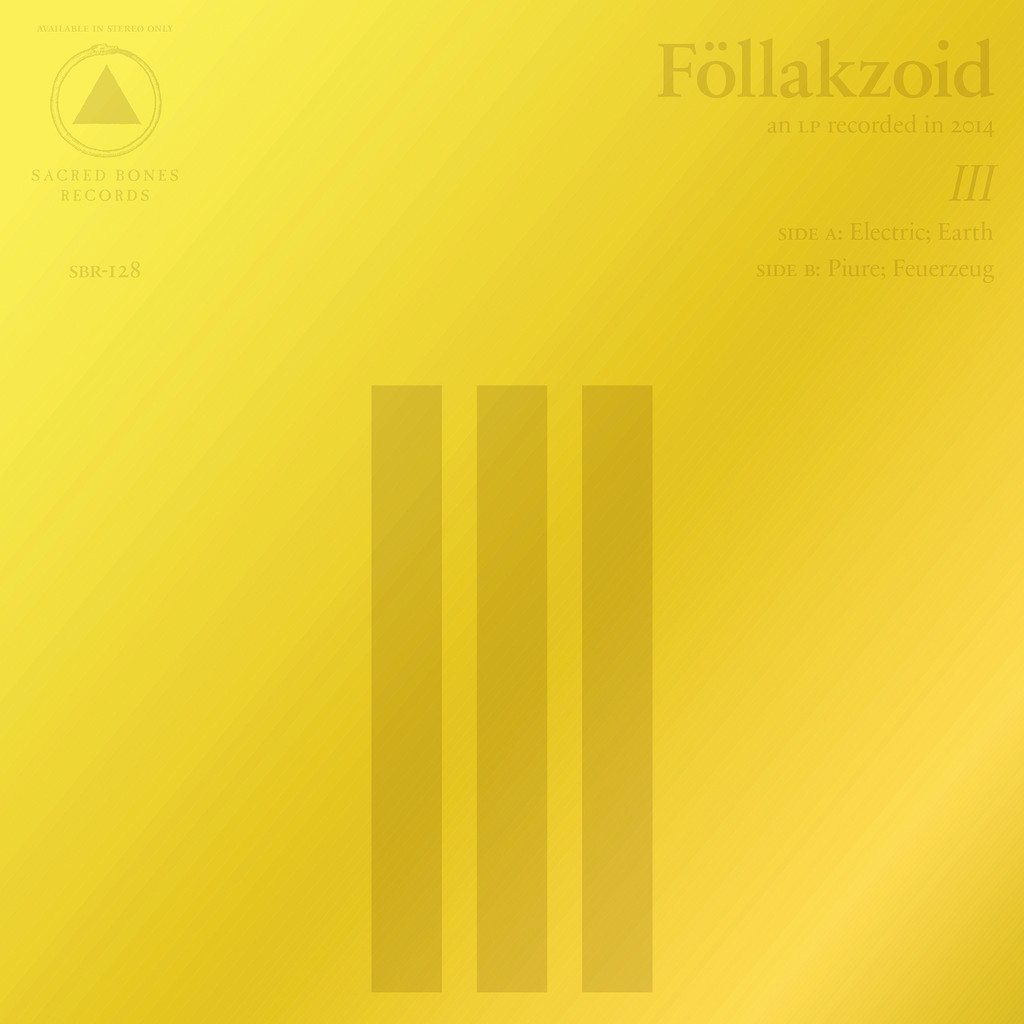 Föllakzoid – III
Genre: Space Rock, Krautrock
Favorite Tracks: "Electric," "Piure"
Though they're a Sacred Bones deep cut, Föllakzoid is my personal pick for the best band on the label, with III being a particular standout. A group of psychedelic Chilean cosmonauts, Föllakzoid elect to go a little more cyclical and trance-inducing than usual on III, but for my money, it's all the better for it. Notable here is a slightly more synthetic sound than we're used to, but the band offers an engaging juxtaposition with its organic percussion and heavy hints of tribal transcendence. In addition, there is a definitive aspect of hypnotism explored within, with languorous, heavily reverbed guitar licks slowly unfurling from a hazy, sun-bleached fog. III is an album that enfolds you, its carefully considered soundscapes as expansive as they are minimally structured. While perhaps not suited for those who want to explore the furthest reaches of hallucinogenic space, if you need to be transported to a warm, ethereal twilight zone for 45 minutes, look no further than III. You can buy it here. [Thomas Seraydarian]
Jenny Hval – BLOOD BITCH
Genre: Art Pop
Favorite Tracks: "Conceptual Romance," "Period Piece," "The Plague," "Secret Touch"
Certainly a contender for one of the best releases of 2016, Jenny Hval's latest album is a highlight of Sacred Bones' catalog. Hypnotic instrumentation that unravels in complexity, poly-fidelity sound across the board, stitched-together sung and spoken word, and let's not forget, a noise-inspired panic-attack climax: BLOOD BITCH surely is a monster. However, that doesn't make it any less digestible than Hval's previous work, as it is largely dominated by synthesized instruments and curiously placed field recordings. Hval's playful, stream-of consciousness lyricism acts as a double edged sword, dancing with vampirism and menstrual taboo in an aesthetic sense, while amorality and art-process lie just on the other side. Just barely playing as a vintage vampire film, BLOOD BITCH is a succinct yet dense record that succeeds in both its casual listenability and its narrative detail. Read the full review here and buy the album here. [Micha Knauer]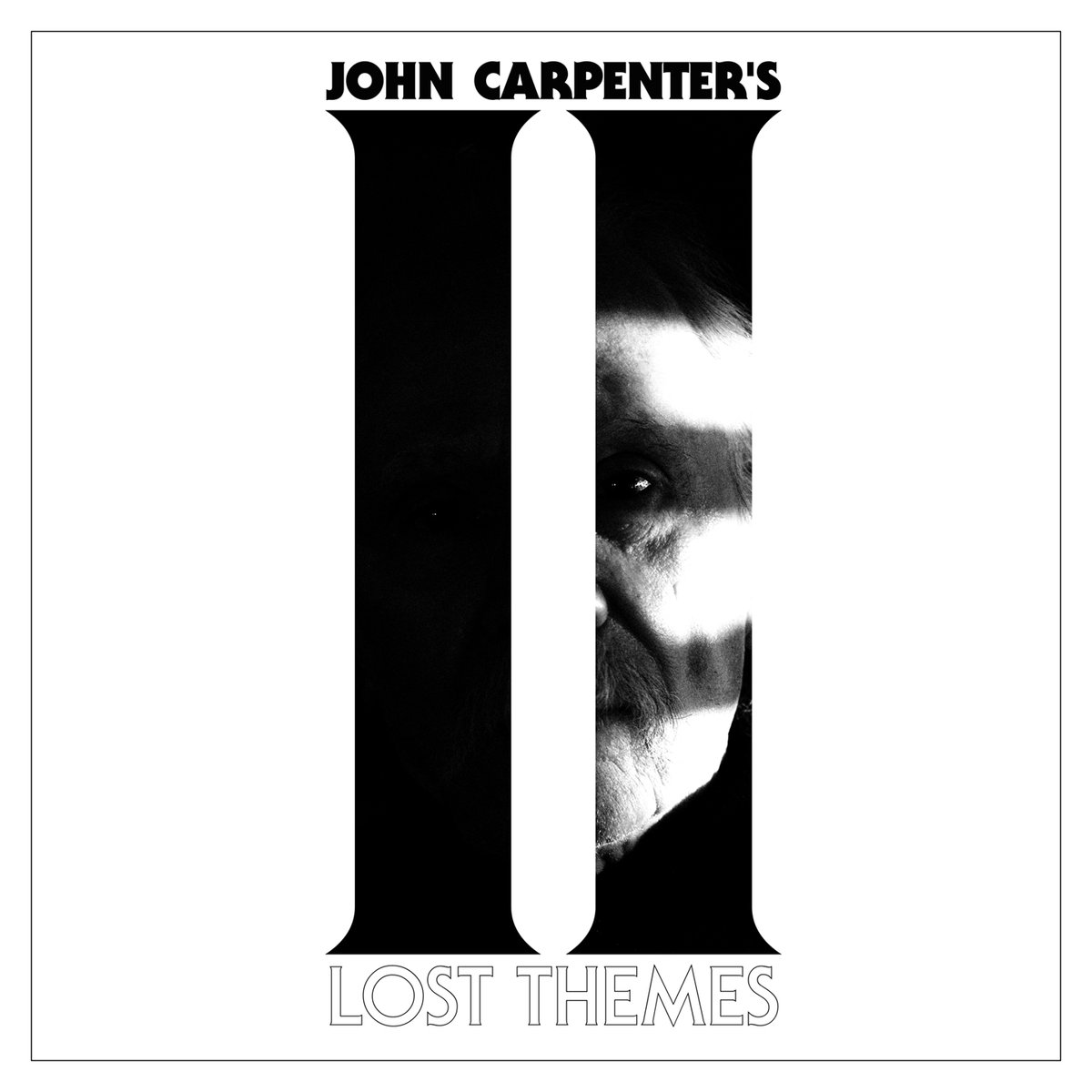 John Carpenter- LOST THEMES II
Genre: Alternative Electronic, Prog-Rock
Favorite Tracks:  "Distant Dream," "Last Sunrise," "Utopian Facade"
The director of your favorite '80s action-horror films is composing music as though he's still making them—how delightful! All jabs aside, John Carpenter has always been a visionary composer of the scores that accompany his films, and even without images, his music is still enrapturing. While every note of this album and his previous release pulsates with a glossy '80s sheen, it of course feels authentic coming from the man who helped pioneer a sound that is aped by so many electronic musicians today. There are tinges of prog here that may feel cheesy at times, but if you want to be wrapped up in the nice, warm blanket of paranoia and dread Carpenter has learned to craft over the years, then this album will be a great use of your money. You can buy it here. [Carter Moon]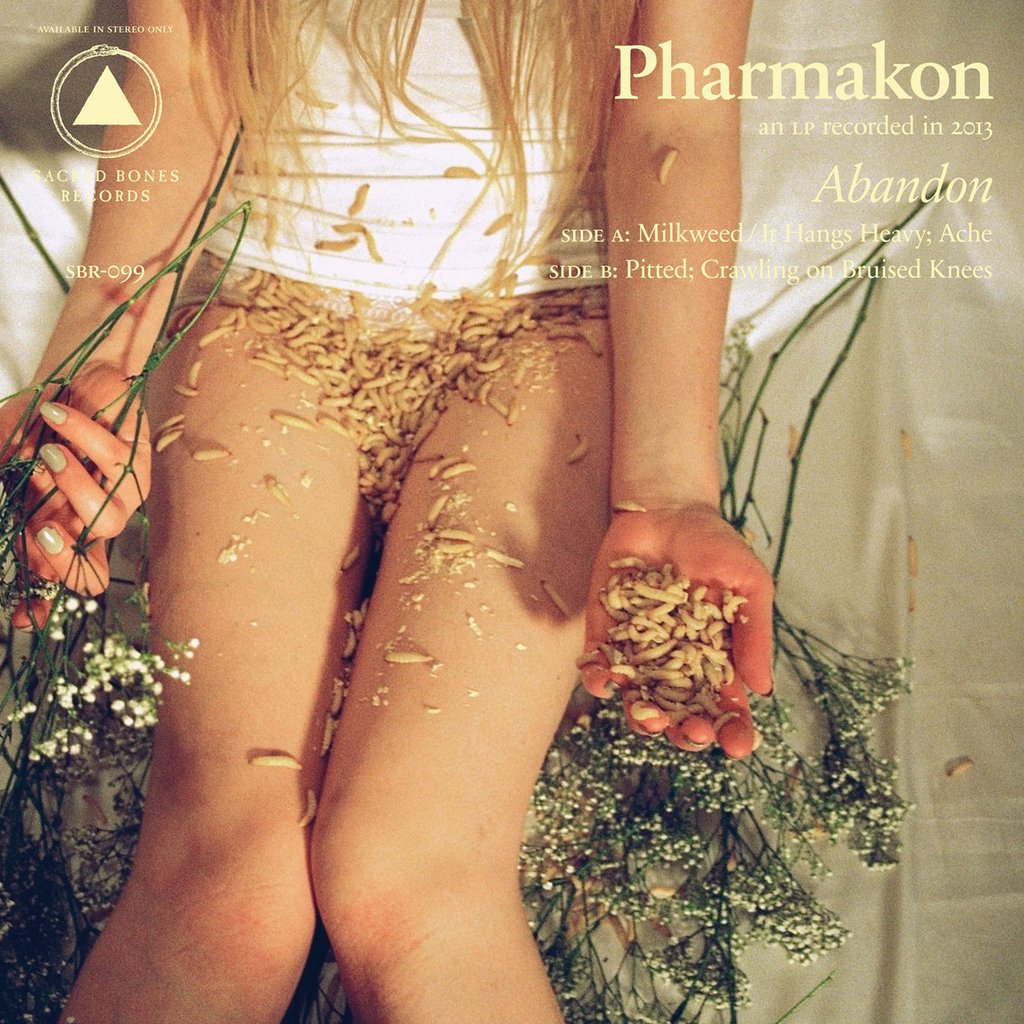 Pharmakon – ABANDON
Genre: Death Industrial
Favorite Tracks: "Milkweed / It Hangs Heavy," "Pitted"
A polemical figure in the myopic boy's club of death industrial, Margaret Chardiet's Pharmakon project (one of the most challenging on Sacred Bones) may have been pushed into more mainstream awareness through its Pitchfork assist, but by all means, it should have! Opening with a tortured scream that would put most black metal acts to shame, ABANDON rarely becomes more optimistic, subjecting the listener to a challenging 30 minutes (an hour if you count the 27-minute bonus track "Sour Sap") of terror, menace, and abuse. While I personally prefer the black ambient touches of minimalistic exercises in fear such as the opener "Milkweed / It Hangs Heavy," Chardiet does a good job of keeping up ABANDON's instantly established misanthropy with a subtle variety of shades and contours, mixing in pummelling industrial drums, bass bubbles comparable to Throbbing Gristle, and screeching feedback-laden drones that dance around power electronics. Utilizing her mournful banshee wails to equal effect as her tortured screams, Chardiet has easily created an album that deserves the oft-used descriptor of "haunting." Read the original blurb here and buy the album here. [Thomas Seraydarian]