Crossfader's Top 50 Films of 2016
Separate from the list below, the Crossfader editing staff (Kate Brogden, Carter Moon, Ed Dutcher, Sergio Zaciu, and Thomas Seraydarian) decided to get together and discuss their favorite films of 2016 with each other. Listen to the podcast for more!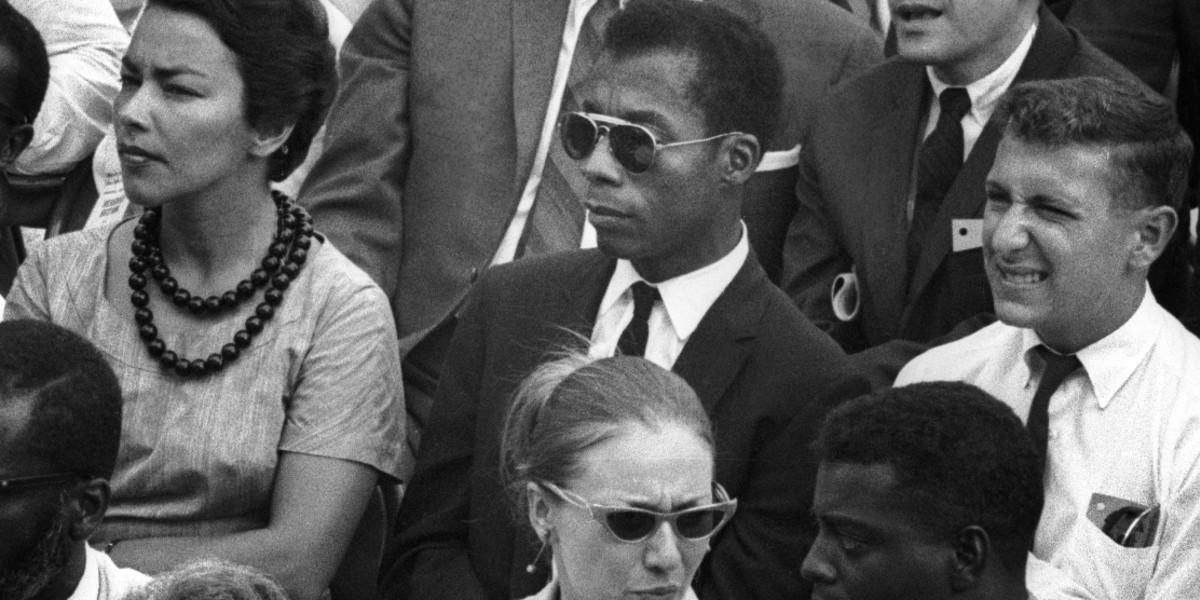 50. I AM NOT YOUR NEGRO
Director: Raoul Peck
Genre: Documentary
The cinematic equivalent to listening to a genius recite his dissertation on race in America. If 13TH was 2016's middle school introduction to the black struggle, and O.J.: MADE IN AMERICA was your high school widening that knowledge, then I AM NOT YOUR NEGRO is your college professor fleshing out every unexplored crevasse of black and white psychology. This would usually result in me declaring that I AM NOT YOUR NEGRO is preaching to the choir, but its form is so transcendental, and James Baldwin's writing so astute, that even I (a self-proclaimed liberal living in California) had to admit that there were deep-seated, racist, psychological quirks that I had never considered before. It's easy for me to ignore the brutality of white America's exclusionary ideologies, because they don't affect me, so when Baldwin has his moment to stand up to an ignorant scholar, the chills will run right up your spine. This is race relations at its most academic, most clinical, and most indigestible; but for those willing to brave those waters, it may also be the most rewarding. [Sergio Zaciu]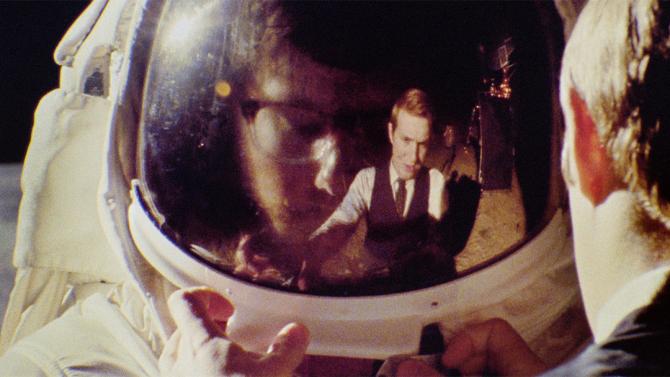 49. OPERATION AVALANCHE
Director: Matt Johnson
Genre: Comedy, Thriller
For Matt Johnson, sheer audacity outshines traditional notions of quality. This mindset is what makes his indie feature, and simultaneously his graduate thesis film, OPERATION AVALANCHE, an entertainingly scrappy pulp marvel. Imagine the confidence it takes to do a micro-budget period piece about faking the moon landing, not to mention one that brings Stanley Kubrick back to life and involves various damn impressive car chases. A premise like that rarely contains the spunky passion Johnson injects this film with through direction and performance. It boils over with supposed CIA agents in the '60s saying "dude" with the frequency that they do in the film, but that's a minor side effect of an otherwise deft and exciting heist-like romp that radicalizes filmmaking to a political tool. Period and conspiracy have rarely been this fun, albeit outlandish. It's a mode that should be relished in from time to time. Looks fun! [Rocky Pajarito]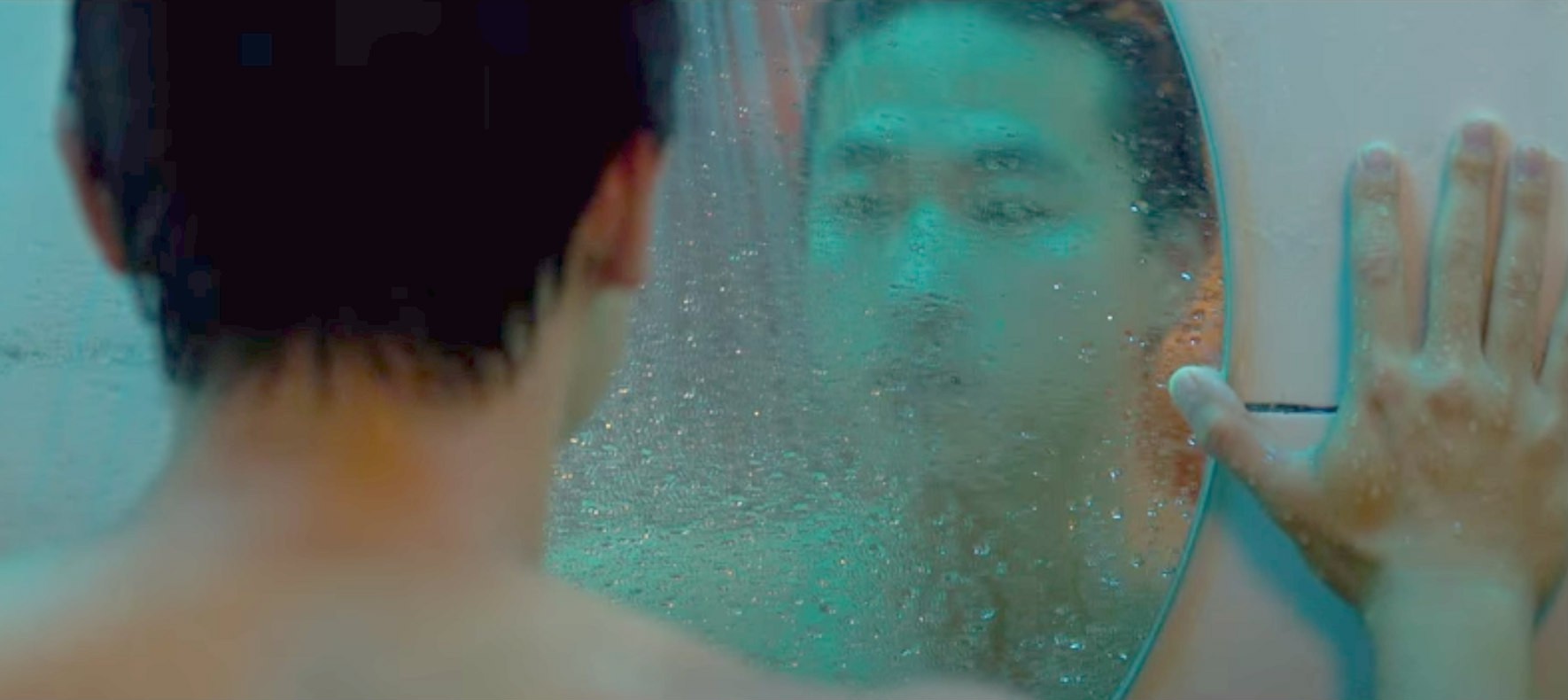 48. SPA NIGHT
Director: Andrew Ahn
Genre: LGBT Drama
People don't forget the location of their first kiss, or their first fuck. But they might want to. In his micro-budget debut film, Andrew Ahn explores how sexuality connects to not only place, but age, race, family, and religion too. His nearly silent protagonist, David Cho, somehow swings a pendulum between proactive agency and helpless inevitability, while shouldering much of SPA NIGHT's screentime with static close ups of his angsty face. A timeless story in the archetype of a conflict of identities, with the specificity of a gay Korean American male in Los Angeles. This is a modern portrait of American youth that is not to be missed, and certainly not to be taken lightly. [Phillip Vernon]
47. CAMERAPERSON
Director: Kirsten Johnson
Genre: Documentary
Few documentaries venture into avenues of transcendental filmmaking quite like Kirsten Johnson's CAMERAPERSON. Composed of hundreds of hours of unfinished documentary footage, outtakes, and archival pieces, CAMERAPERSON is less a study of a single subject as much as it is a case study on the act of "studying." If that sounds confusing, it's because it is. That is, until Johnson lets her film speak for itself. CAMERAPERSON is a meditation on memory and artifice, specifically in terms of how a documentarian can manipulate their footage for a desired emotional effect. The tragedies (as well as the small victories) displayed on screen create a highly provocative smorgasbord of emotions, and through the globetrotting we begin to piece together the way memory loosely ties together the disparate lives of countless souls on planet earth. If there ever was a documentary for the human race, it is CAMERAPERSON. [Sergio Zaciu]
Read more about CAMERAPERSON in our Sundance 2016 piece.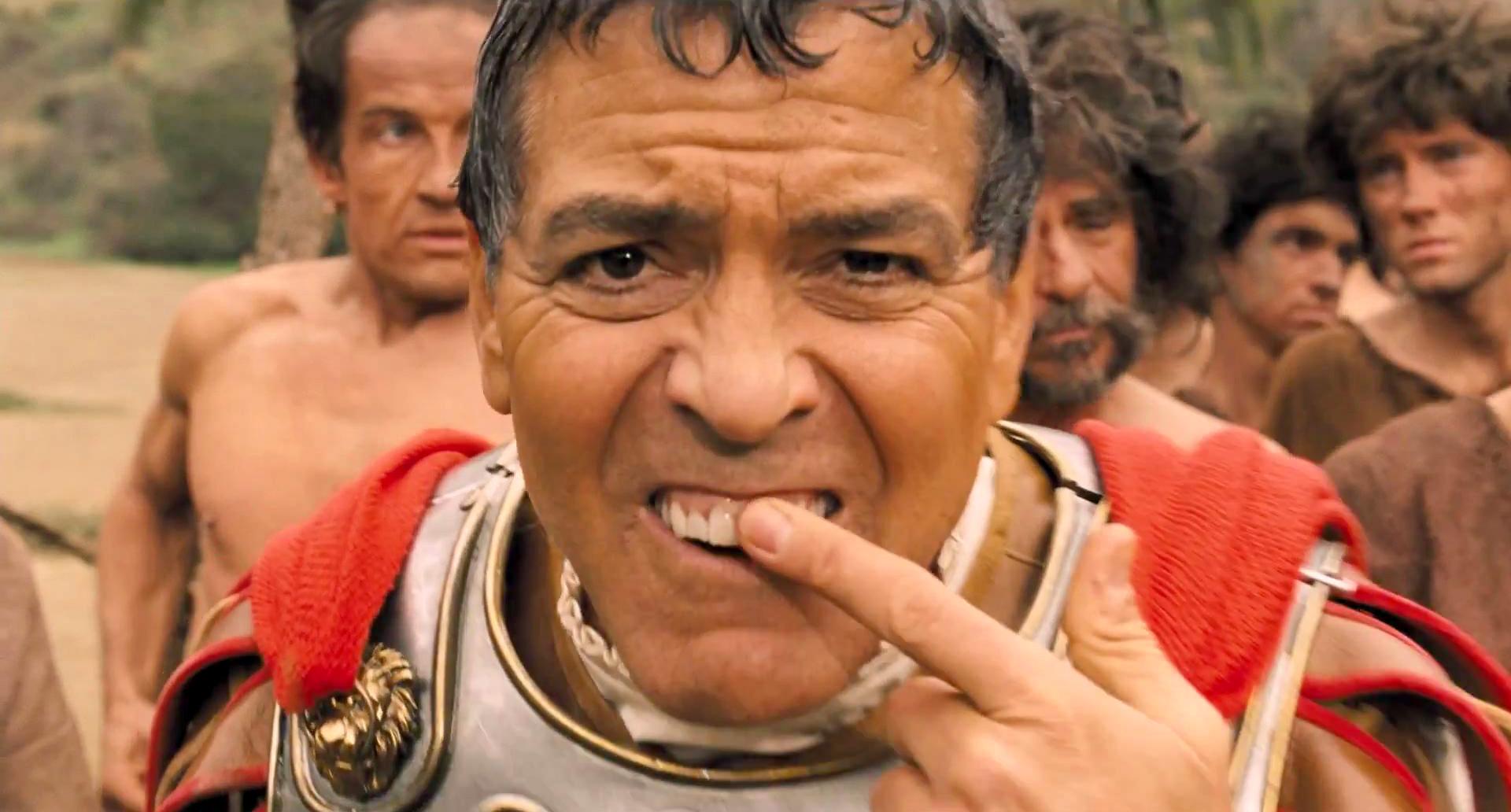 46. HAIL, CAESAR!
Director: Joel and Ethan Coen
Genre: Comedy
HAIL, CAESAR! acts as an all-you-can-eat buffet of everything the Coens have stood for as filmmakers: religion, outsider social politics, bizarre screwball comedy, conspiracy, elusive divine intervention, and the deepest existential crises available on the market. It's all this while romping around a Golden Age Hollywood movie studio, with loving glimpses into westerns, musicals, religious epics, and prestige dramas alike. The Coens populate their fantasy studio with a delightful cast, such as the lovable Alden Ehrenreich, but take them on a daringly odd and jarring ride. Like the life we all lead and that Joel and Ethan attempt to make metaphors for on a constant basis, people and their going-ons are highly complicated. To make sense of it is futile, and yet there's an odd sense of pleasure in trying anyway. What better way to kill the time than with crazy stories? That, and musical numbers starring Channing Tatum. [Rocky Pajarito]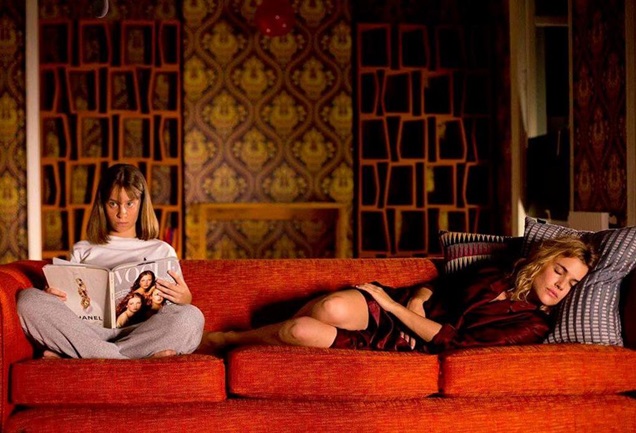 45. JULIETA
Director: Pedro Almodovar
Genre: Drama
"Un film de Almodovar" has become somewhat of the Star Wars title crawl for foreign cinema. Few filmmakers (especially those working outside of Hollywood) have established such a distinctive brand for themselves over the years, let alone so successfully. With JULIETA, Pedro Almodovar has unveiled one of his most mature outings yet, a film that embraces female identity with grace and dignity, elegantly framing this narrative around Almodovar's trademark lens of queer theory and Greek tragedy. Frankly, few directors write female characters better than Almodovar, and his discipline in terms of sexuality, gender, and mythology fuse to create a film that is breathtakingly refreshing in a cinematic climate that just doesn't seem to get women. It's wonderful to see a filmmaker so devoted to his craft and style, especially when it's so visually unique. JULIETA elegantly utilizes Almodovar's soap-aesthetics to tell a heartrending tale of maternity, loss, and compassion. [Sergio Zaciu]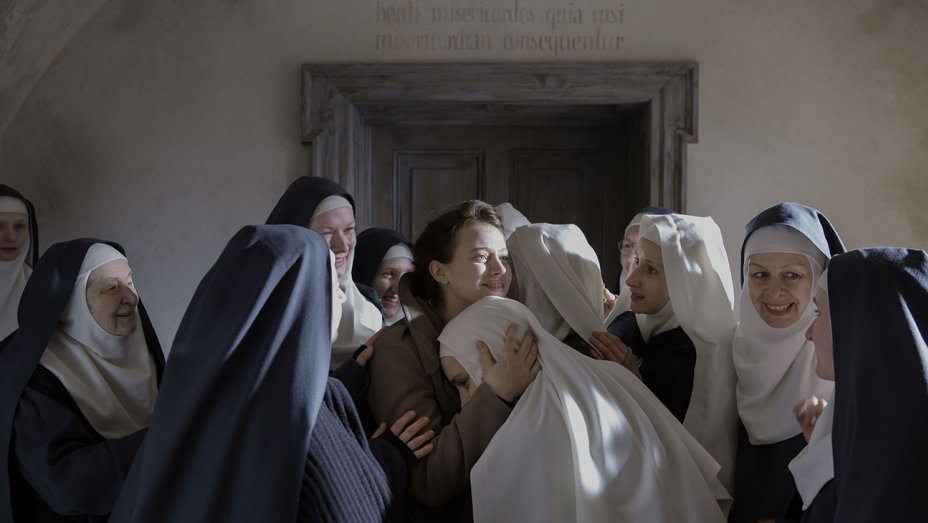 44. LES INNOCENTES [AGNUS DEI]
Director: Anne Fontaine
Genre: Drama
I'd be the first to declare that I lost interest in most World War II films. Save for 2015's SON OF SAUL, the 2010's haven't exactly given me anything worth my two cents in this milieu. And for good reason; it's been explored to the bone. But with Anne Fontaine's criminally overlooked LES INNOCENTES (or AGNUS DEI in some places), I couldn't help but give the French director a standing ovation at her Sundance Q&A. In what might just be one of 2016's most elegantly written pieces of female solidarity, LES INNOCENTES tracks the tribulations of countless impregnated nuns after they are raped by Russian soldiers. Despite the high-stakes tragedy at play, what really struck a chord with me was how effortlessly Fontaine manages to mold her narrative so that each character, despite having completely different perspectives on the situation, can be empathized with. This is the workings of a true talent, someone who understands the humanity at the heart of their film. [Sergio Zaciu]
Read more about LES INNOCENTES in our Sundance 2016 piece.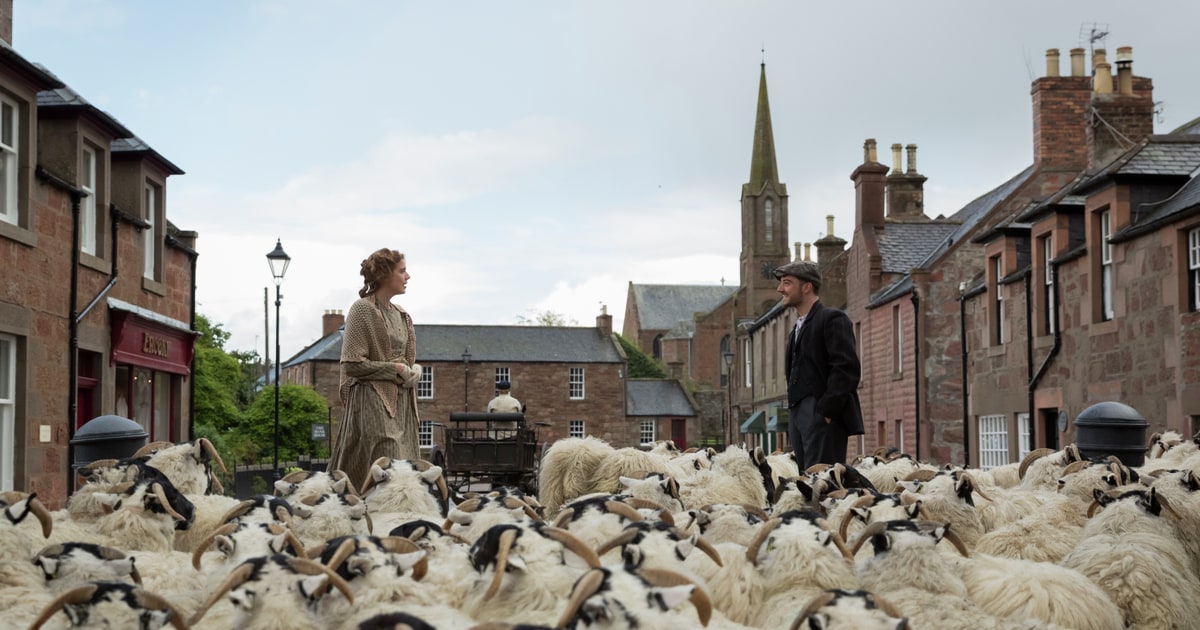 43. SUNSET SONG
Director: Terence Davies
Genre: Romance, Drama
Few 2016 releases were as beautiful as Terence Davies's searing period drama, SUNSET SONG. Honestly, I'm not surprised — Davies has been trying to get this film made for the past three decades. As such, the arrival of SUNSET SONG is somewhat of a miracle in itself, and the density of its narrative feels like opening an ancestral tome. This is a large film, one of sublime beauty and endless sorrow. Davies captures Scotland with an attention to detail that hearkens back to the works of BARRY LYNDON. Accompanied by Gast Waltzing's haunting score and a melancholy performance from the breathtaking Agyness Deyn, SUNSET SONG captures a time and place through the eyes of a woman who wants nothing but love. Davies captures how the hardships of farm life exist in the minutiae of the daily grind, and that this toil and trouble wears one down with time. And that is perhaps Davies's greatest accomplishment: capturing decay. [Sergio Zaciu]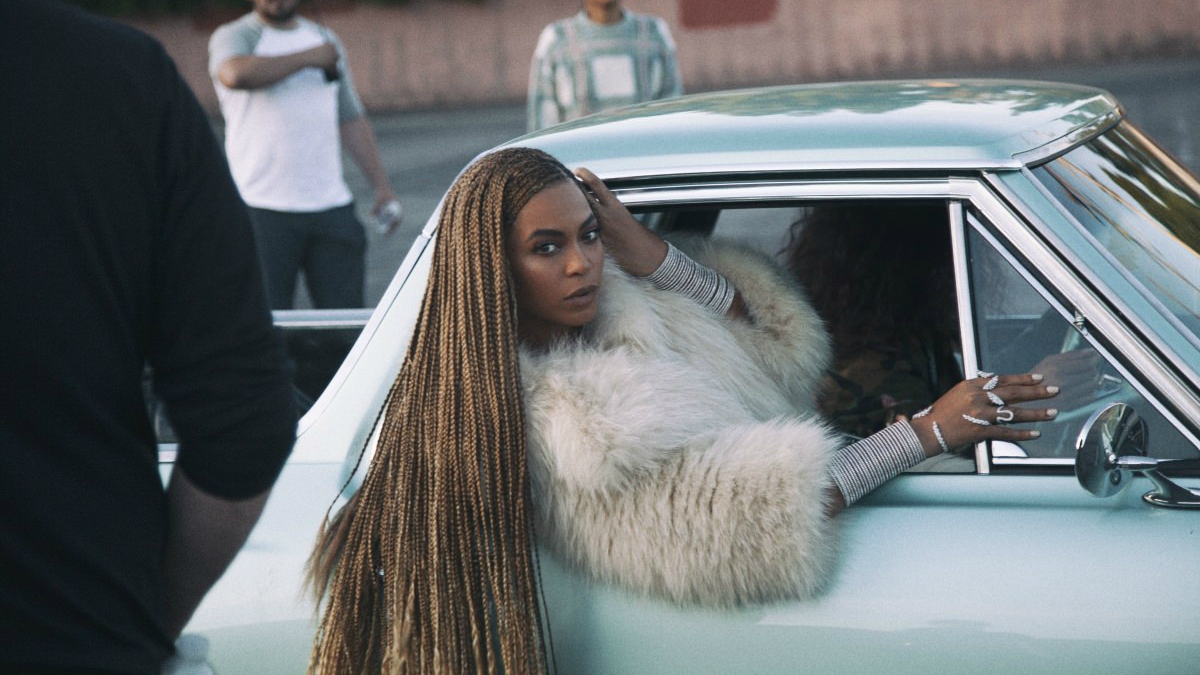 42. LEMONADE
Director: Kahlil Joseph and Beyoncé Knowles
Genre: Music, Experimental
As the lines blur between television, video art, and cinema in the evolving digital era, one could not engage in 2016's film discourse without escaping a central question: "Does this count as a movie?" While the conversation usually centered around Ezra Edelman's O.J. opus (a heated debate recently shut down by the doc's Oscar nomination), it's a dirty shame that the focus wasn't on the brazen, beautiful LEMONADE, aka Beyoncé Knowles's Diary of a Mad Black Woman.  Using Jay-Z's infidelity as the jumping-off point to perform an expressionist, multi-format treatise on historical, contemporary, and modern black femininity is unprecedentedly shady and brilliant.  LEMONADE is a perspective on black masculinity we nary get outside of a bell hooks essay, not to mention being a fiercely African-American and aggressively sexual video art installation that somehow got televised nation-wide. Imagine your distant South Dakota relatives waiting for the 8:30 PM HBO showing of CAPTAIN PHILLIPS and getting this instead. It's everything and anything non-white (bless Her). Though there seems to be a Grand Canyon-sized gap between the lives of the plebeians and Beyoncé, every second of her work feels genuine, primarily because it unflinchingly, unapologetically is. From Yeezy to Yachty and 6 God to "drop top," 2016 was an unforgettable year for rap and R&B to blossom into a new era, but leave it to the Queen to raise the torch above the baking soda-whipping machismo with a filmic tour de force. [Kevin Cookman]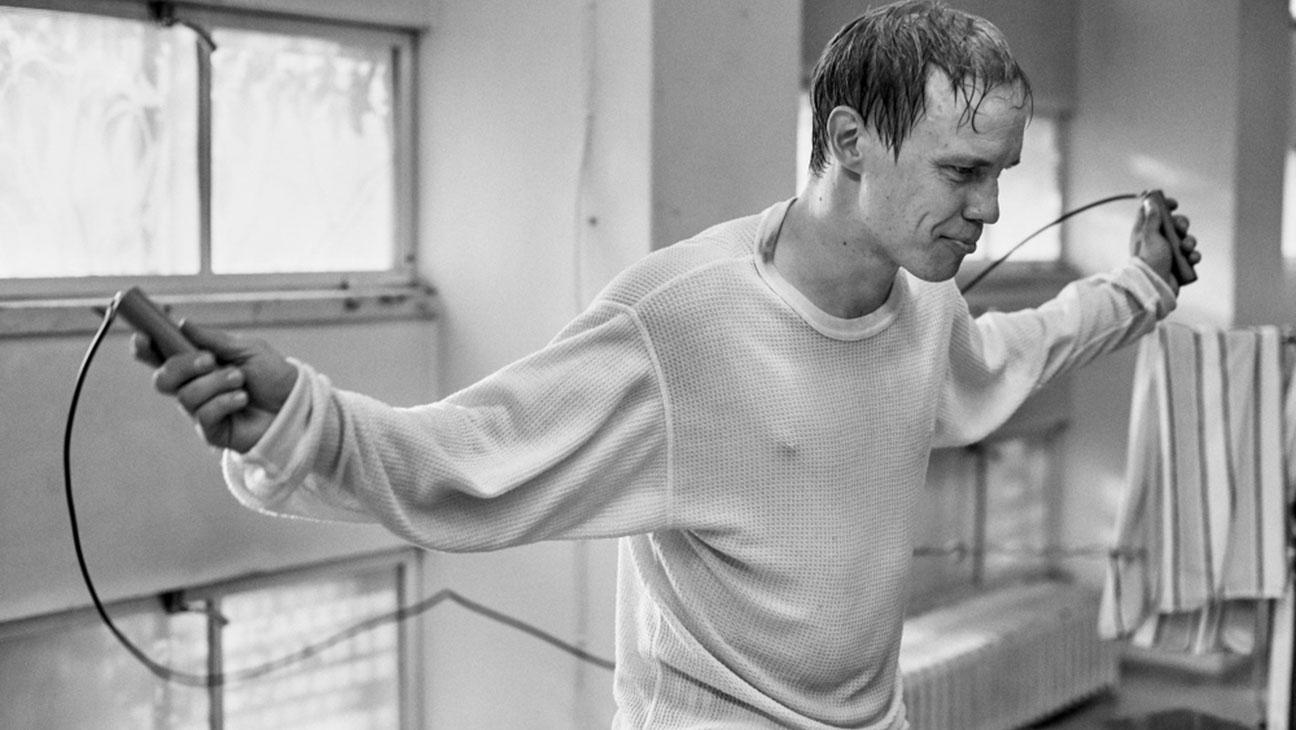 41. THE HAPPIEST DAY IN THE LIFE OF OLLI MÄKI
Director: Juho Kuosmanen
Genre: Biopic
If 2015's CREED taught me anything, it's that boxing will always be bankable, but never truly innovative. Cue Finnish director Juho Kuosmanen and the real-life story of famed boxer Olli Mäki. In what can best be described as a romantic sports film, this gorgeously shot black and white biopic tackles an athlete's waning interest in the sport that he has trained his whole life for. It is, by all accounts, the pinnacle of the anti-sports film, and it's wonderfully refreshing. For every boxing film that has devoted its running time to needless training montages and sappy monologues on destiny, purpose, and honor, THE HAPPIEST DAY IN THE LIFE OF OLLI MÄKI comes along and dares to be different. What if family is the greatest purpose one could have? Why must every boxing film end in an epic showdown? Why can't athletic failure be the sweetest experience? As much as the first ROCKY may have hinted at this, Kuosmanen cemented this notion. [Sergio Zaciu]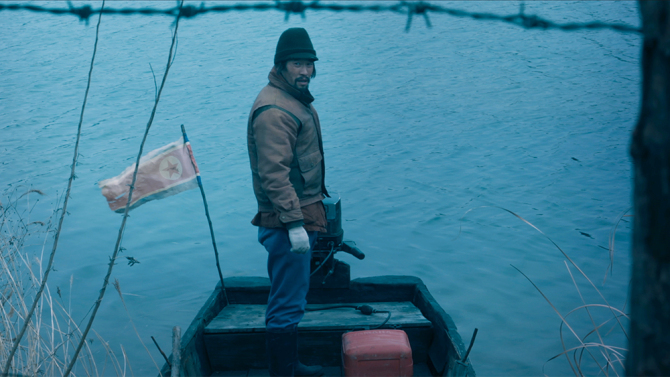 40. THE NET
Director: Kim Ki-duk
Genre: Drama
Of all contemporary governments, North Korea is the easiest to antagonize. The reclusive, intimidating dictatorship is home to countless tragedies, and even more uncovered tales. So when South Korean director Kim Ki-duk comes along and presents us with a film that chastises his own nation's behavior towards the north, one can't help but be impressed. THE NET is an absolute gut punch: a brutal, unforgiving exploration of human indecency and bureaucratic turmoil. Following a North Korean fisherman who wants nothing but to go home after his net gets trapped in his motor and he drifts into South Korean waters, THE NET eviscerates the hypocrisies of South Korea's treatment of refugees and accused spies. Casting a mirror at his fellow men, Kim Ki-duk uses his narrative to expertly reveal just how similar North and South Korea can be. It humanizes victims of the North's oppressive regime, and in the political climate we live in today, that's the least we should expect from one another. [Sergio Zaciu]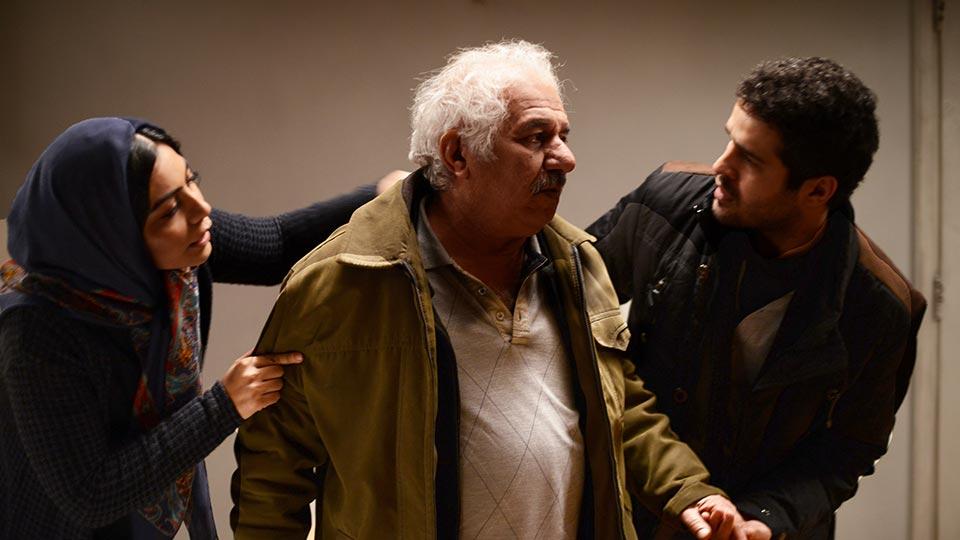 39. THE SALESMAN
Director: Asghar Farhadi
Genre: Drama
The Iranian New Wave has been somewhat of a revelation in contemporary cinematic history. While many of its most important contributors have yet to become household names for film buffs across the world, one director has cemented a far more mainstream legacy. Thankfully, his work is spectacular. It's hard to believe that it has already been six years since Asghar Farhadi took home the Academy Award for his divorce-drama, A SEPARATION. Since then, the Iranian director has delivered consistently rewarding human films, blending his broad commercial appeal with the teachings of Abbas Kiarostami. At the heart of every Farhadi film is a deep moral component, a human element that is bolstered through his characters' strong religious convictions. With THE SALESMAN, Farhadi has begun a dialogue on Iran's rape culture, and the difficulty of dealing with victim-shaming. Bolstered by an absolutely marvelous ensemble and a brilliant juxtaposition of Arthur Miller's DEATH OF A SALESMAN, Farhadi frames the emotional hardships with the class and precision of the Iranian greats. [Sergio Zaciu]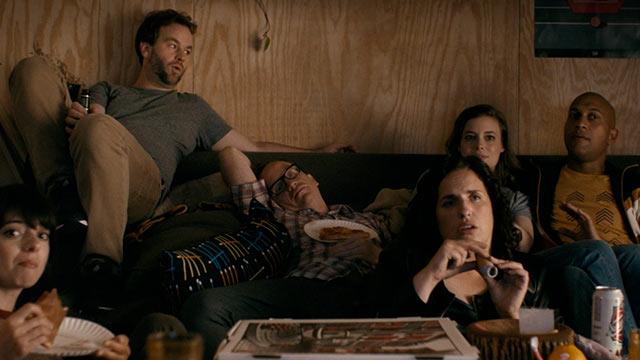 38. DON'T THINK TWICE
Director: Mike Birbiglia
Genre: Comedy
Mike Birbiglia's second feature film peeks into the wild and wacky (and admittedly cultish) world of improv through the eyes of a close-knit improv troupe. When their all-star member gets whisked away to a spot on Similar-To-Yet-Legally-Distinct-From SNL, the impact ripples through their group for better and for worse. DON'T THINK TWICE explores "success" in all its crunchy, complex variety — asking far more questions than it answers. Do successful people have a responsibility to lift up their friends, even if they risk their own careers to do it? What do you do if "success" doesn't make you happy? And — worst of all — how do you cope with being left behind? Where LA LA LAND stumbled slightly in simplicity, DON'T THINK TWICE goes in with a microscope for a gutting examination of fame and friendship. Birbiglia's film is must-watch material for any young creative person taking on the world with their merry band of college friends. There hasn't been a film like this one yet, and the importance of its themes cannot be understated. [Kate Brogden]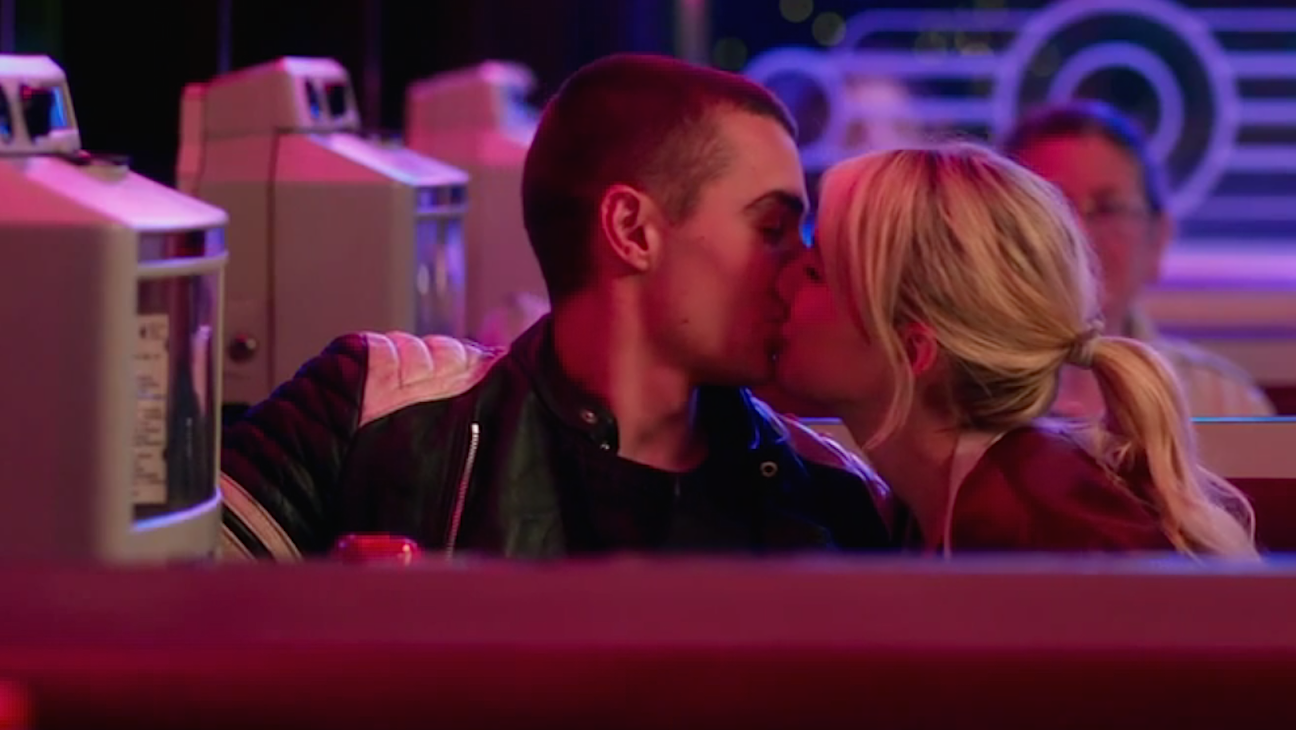 37. NERVE
Directors: Henry Joost and Ariel Schulman
Genre: Adventure, Thriller
The quintessential popcorn flick, NERVE embodies purity in purpose and form. Emma Roberts is a shy high school girl who gets more than she bargained for when she signs up on the titular app that assigns users dares they must complete while streaming themselves live. What begins as an attempt to break out of her shell turns into an increasingly dangerous series of challenges that place the lives of her and her friends in peril. It's the PG-13 rating of all things that makes NERVE something truly special; what could've easily devolved into a deranged rehash of A SERBIAN FILM miraculously remains benign for the duration its 90 minute runtime, all while remaining absolutely exhilarating throughout. NERVE is good, clean, campy fun, and I don't think I could ask for anything more than that. [Ed Dutcher]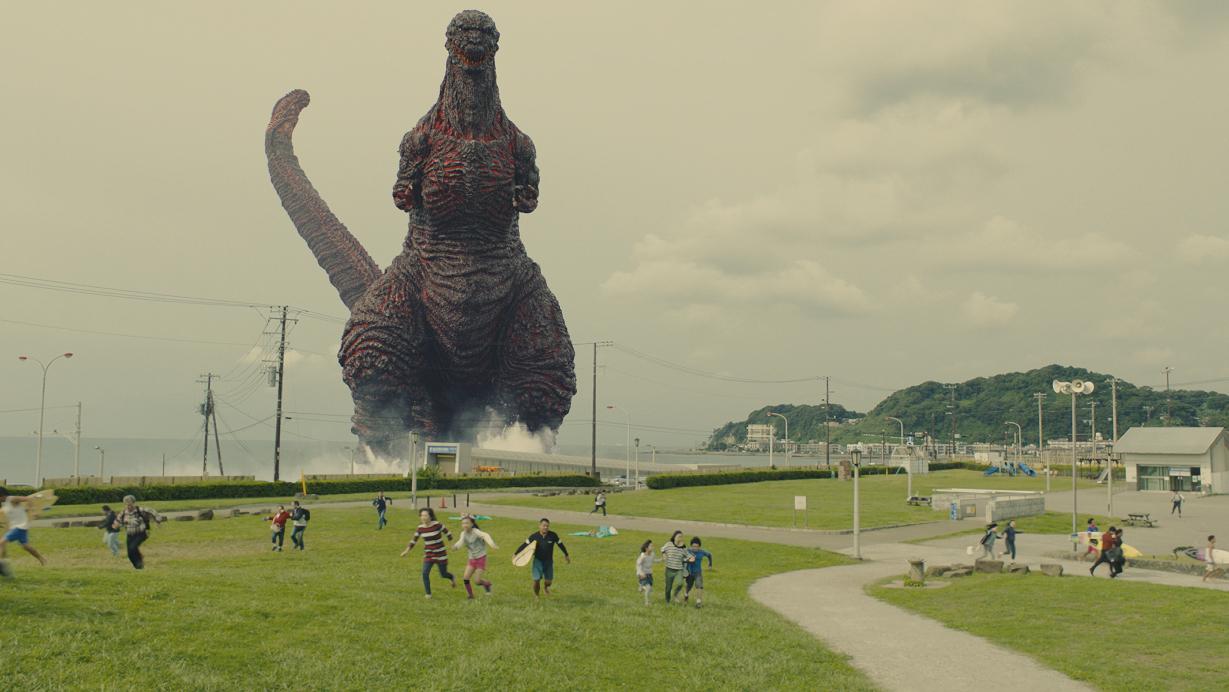 36. SHIN GODZILLA
Directors: Hideki Anno and Shinji Higuchi
Genre: Drama
The directors of EVANGELION and ATTACK ON TITAN come together to bring the most realistic representation of Japanese officials dealing with the crisis of the titular giant lizard almost leveling the entirety of Tokyo. Researchers and diplomats vigorously debate on which domestic measures should be taken in the face of such a situation and if foreign aid can be sought. Boardrooms are thick with tension as the option to nuke the beast sits on a wobbly table, threatening to reopen those wounds for a panicking Japan. Though the film distinctly veers from being action-oriented, these stern talking heads are complemented with amazing sequences of Godzilla toting a newly menacing design and delivering satisfying yet tragic destruction to every building in his path. In a world that is increasingly politically aware (read: threatened), SHIN GODZILLA offers an interesting take on the monster that is guaranteed to please diehard fans but also curry favor with new audiences looking for more than rubber suit cheese or a PACIFIC RIM clone. [Alec Larios]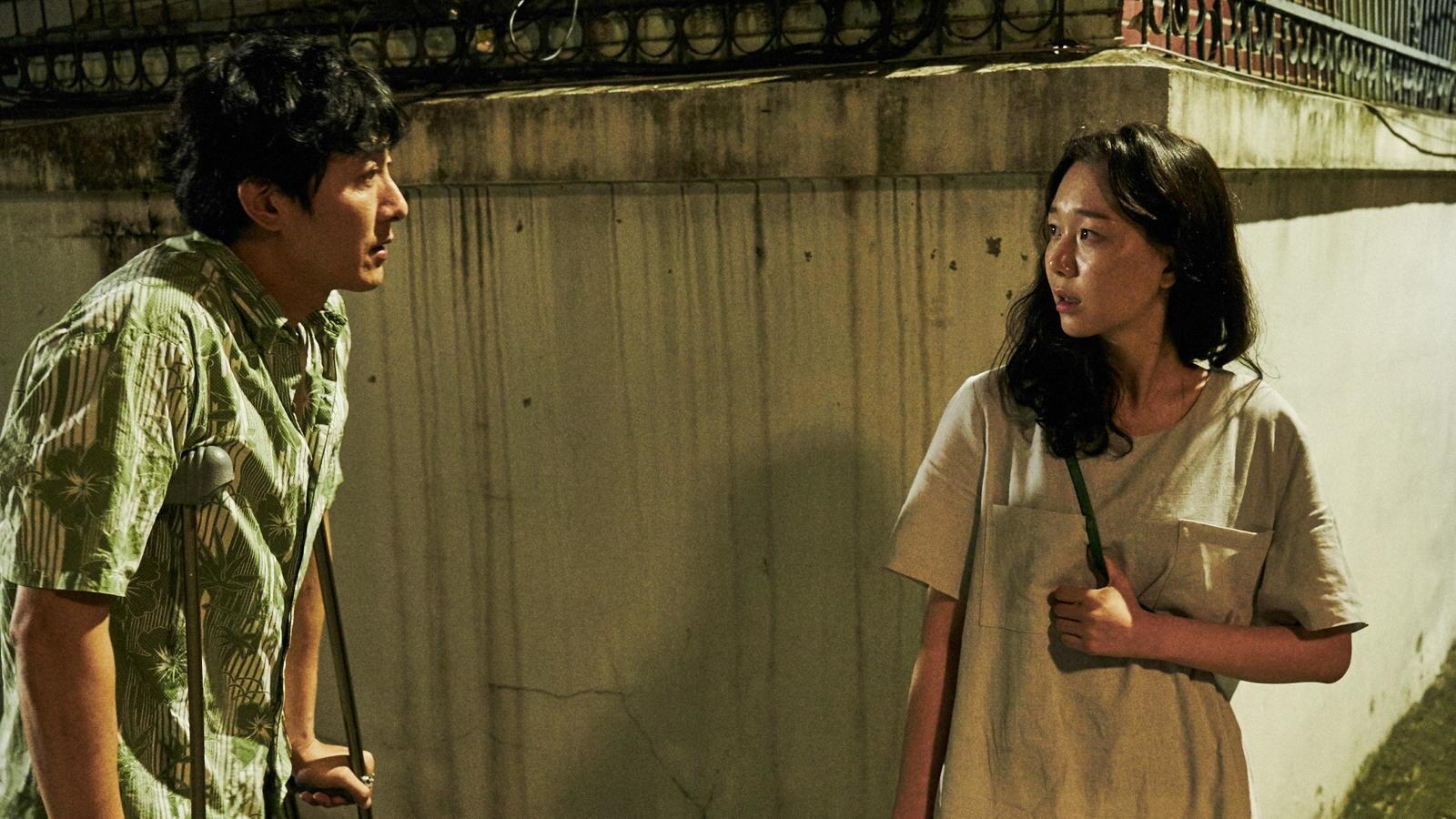 35. YOURSELF AND YOURS
Director: Hong Sang-soo
Genre: Comedy
In describing his cult classic, EL TOPO, Alejandro Jodorowsky once remarked that "if [the audience] is big, then EL TOPO is big" — in other words, the film is precisely what you make of it, whether that be good or bad. The same may be said of Korean filmmaker Hong Sang-soo's career: though it can quite easily be reduced to simple terms and written off, the careful viewer is likely to appreciate the metaphysical mysteries posed by his films. With YOURSELF AND YOURS, Hong presents us with what may be described as a less cynical VERTIGO or a more thoughtful, mystic 50 FIRST DATES.  As is the case for many of his films, he presents us with scenarios in which our desire to make the past right again becomes an actuality, scenarios where we are presented the option to try again. Though not without great humor, the longing in his films is enormously palpable and may be their greatest strength. [Jon M.]
Read more about YOURSELF AND YOURS in our AFI FEST 2016 piece.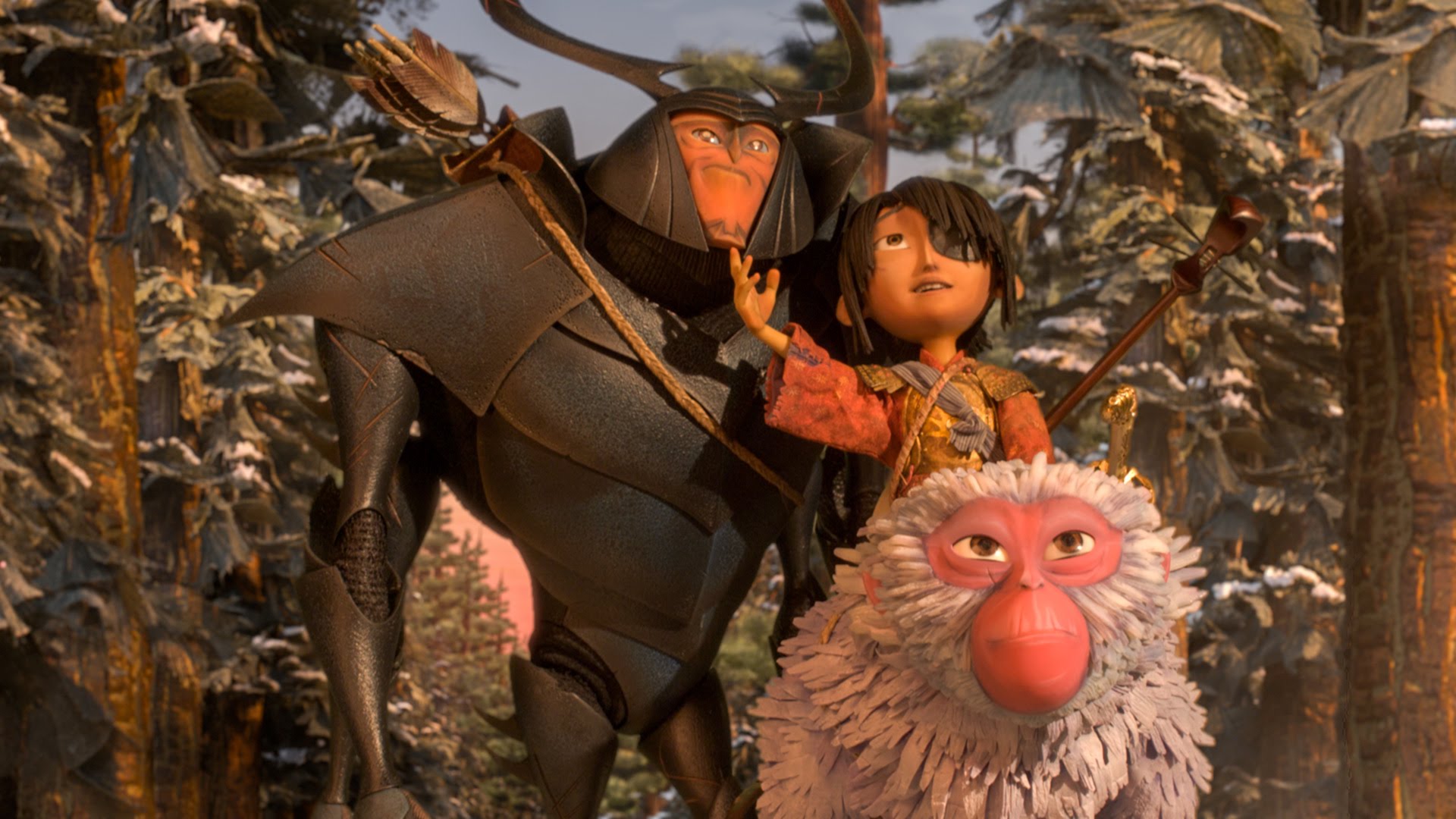 34. KUBO AND THE TWO STRINGS
Director: Travis Knight
Genre: Family, Drama, Animation
Beetle samurais. Talking monkeys. Evil kings and minion daughters. Where can you find all these things? Why, in KUBO AND THE TWO STRINGS, of course! In Laika's latest fantastical adventure, a young, one-eyed boy (Kubo) with a special talent for music (read: magic talent) searches for his father's magic armor to defeat the Moon King, who desires Kubo's remaining eye. Along the way he meets many creative and beautifully crafted characters who help him on his journey, including a samurai who is a beetle (or is he a beetle who is a samurai?) and a talking monkey whose mission is to keep him safe. Beetle and Monkey are both interesting central characters, but the most spectacular character design (an aspect of Laika's films that never disappoints) belongs to "The Sisters," the evil minions who hunt Kubo. With capes of raven feathers and the otherworldly ability to hover over ground, these sisters sent a chill down my spine at their every appearance. KUBO is Laika's best film since CORALINE — and dare I say, their best film ever — and deserved much more attention than it received at the box office (but at least it has the consolation prize of an Oscar nod). If you're looking for something heartwarming and visually stunning, please give this film a chance on VOD. You won't regret it. [Nicole Barraza Keim]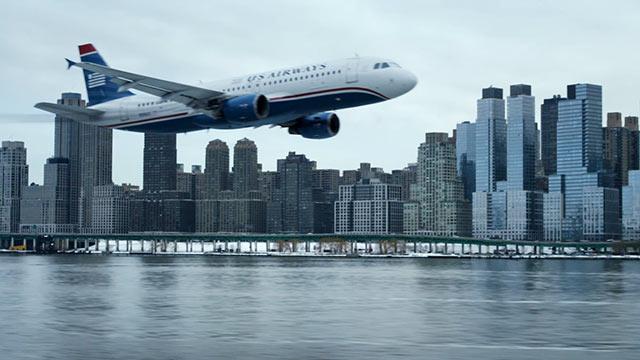 33. SULLY
Director: Clint Eastwood
Genre: Biopic, Drama
What does it mean to be a folk hero? More importantly, in what ways are folk heroes political and economically advantageous, necessary to the reification of state or ideological authority? This is a question posed by many of Eastwood's films, but it shines so brightly in SULLY if only for the fact that it is a comparatively unremarkable bit of heroism. The legacy of the "Miracle on the Hudson" is not simply the event itself, but what it generated on a cultural level (a well-timed necessity, as the film states, due to the weakening of public morale). Through only five minutes of action, Eastwood finds drama and terror in the aftermath, where a relative nobody is suddenly plucked from obscurity and made into a cultural object. Taken even more broadly, SULLY asks us to consider the very nature of the biopic, what it means to simulate reality and the inevitable incongruence that ensues. I cannot imagine a more perfect answer to the response to AMERICAN SNIPER than this. [Jon M.]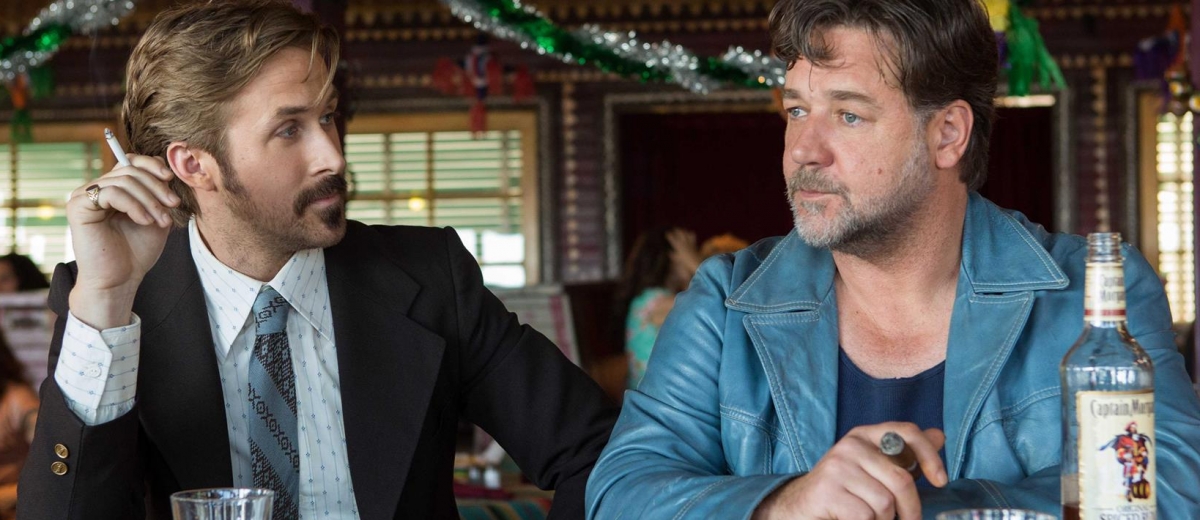 32. THE NICE GUYS
Director: Shane Black
Genre: Comedy, Crime, Action
Who would've guessed that Ryan Gosling could be funny? 2016 was full of surprises, but a strong comedic year for an actor best known for his roles in THE NOTEBOOK and as a mute, deranged killer who's good with cars was definitely one of the least predictable ones. Pairing him with Russell Crowe for the spiritual successor to KISS KISS, BANG BANG was even more of a long shot, but Shane Black pulls it off in a slick and stylish package. The bumbling pair of private eyes pummel their way through mobsters in the world of the 1970s porn industry, but the most criminal thing about this film was how few people saw it in theaters. Though the film merely matches, rather than surpasses, Shane's other buddy romp, it is still easily the funniest movie of the year, and one that you'd be ill-advised to miss. [Ed Dutcher]
31. KNIGHT OF CUPS
Director: Terrence Malick
Genre: Drama
There is no longer any question of Malick's transformative impact on cinema, as more and more commercial films adopt his signature free-form style introduced in THE NEW WORLD and perfected in THE TREE OF LIFE. While many argue the latter film is the peak of his artistry, I'd say that the true pinnacle of his art is KNIGHT OF CUPS, which not only pushes further into abstraction than ever before, but also simultaneously interrogates the techniques of his later period. There are few films in recent years that so effectively critique the simulacrum of today: one where "fake news" has left society in a panic over what to believe; one where beliefs dictate what is true rather than truth dictating beliefs; one where, as the film so boldly puts it, "no one cares about reality anymore." The existential crisis faced by Christian Bale is not simply a theological or philosophical concern — it is one that deals with his status as a mediated being, a fear of the (digital) image and of the falsified world it produces. Nothing says this better than the fact that nearly every character, upon introduction, turns their back and flees from the camera. [Jon M.]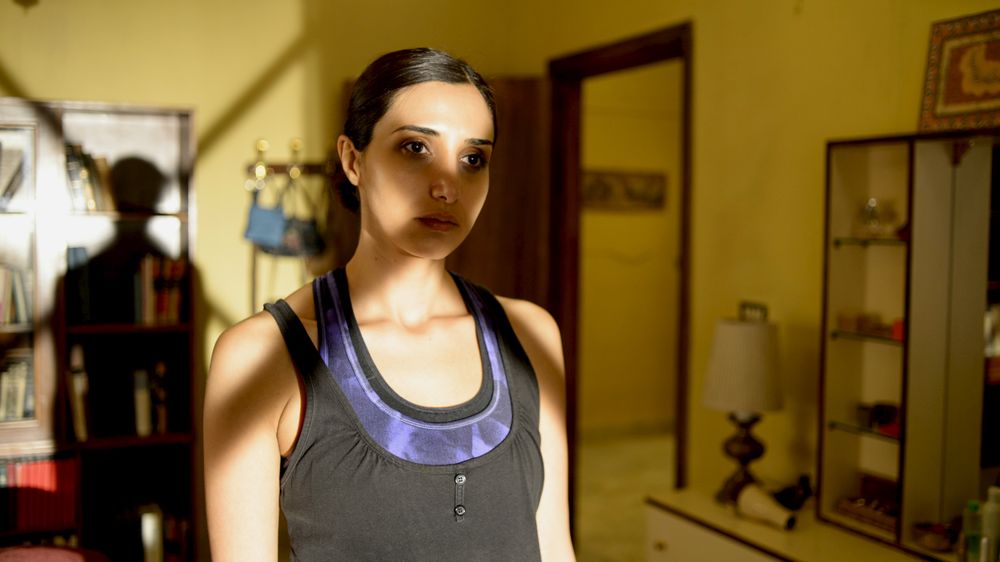 30. UNDER THE SHADOW
Director: Babak Anvari
Genre: Horror
The haunted house has been through little transformations, so in a way, any deviation from the norm is a welcome change. When James Wan gave us a visually polished Amityville-esque experience in THE CONJURING, I was convinced that period horror had found an opportunity to really shine. Little did I know that UNDER THE SHADOW would pull the rug from under me a few years later. Where Wan's films continue to be the lovely top-tier, AAA horror productions many film buffs dream of, Babak Anvari's air-raid horror might be the single most inventive spin on the formula. This is the haunted apartment film, a nightmare that's plagued by a far more terrifying reality. And that is perhaps UNDER THE SHADOW's most commendable achievement. By framing its central narrative around bombings in '90s Tehran, the manifestation of the terrifying boogeymen feels cleverly justified. The decrepit homes and taped-off windows add a sense of urgency to the mise en scene that renders familiar venues into intimidating arenas. Anyone could be next. And that is a feeling of dread countless horror films would kill to emulate…literally. [Sergio Zaciu]
Read more about UNDER THE SHADOW in our Best Horror Films of 2016 piece. 
29. GREEN ROOM
Director: Jeremy Saulnier
Genre: Thriller
The ongoing debate on whether or not GREEN ROOM is a horror film is quite trivial. Frankly, the entire premise is an unflinching nightmare, and director Jeremy Saulnier's attention to detail pays off in spades. More than anything, Saulnier's follow-up to the highly overlooked BLUE RUIN is a tight film, one of intensity and rigorous precision. It is a siege film with neo-Nazis as antagonists, and well-meaning punk rockers as our heroes. There's really no easier way to frame a compelling story of good and evil. And this immediate simplicity is why GREEN ROOM succeeds in other categories. It is resolutely cruel to its ensemble, placing an emphasis on split-second decisions like few other films. This is DIE HARD if you wouldn't be given a second to breathe after somebody dies. Saulnier isn't concerned with the bigger picture here, but rather with the messiness of battle. People don't just die, they suffer, and the feverish disposition of our leads makes it impossible to mourn someone's passing. This grasp of high-stress situations is what helps elevate GREEN ROOM beyond your commonplace action-thriller. We learn that death can be immediate, and that brief victories mean nothing if you aren't vigilant every step of the way. [Sergio Zaciu]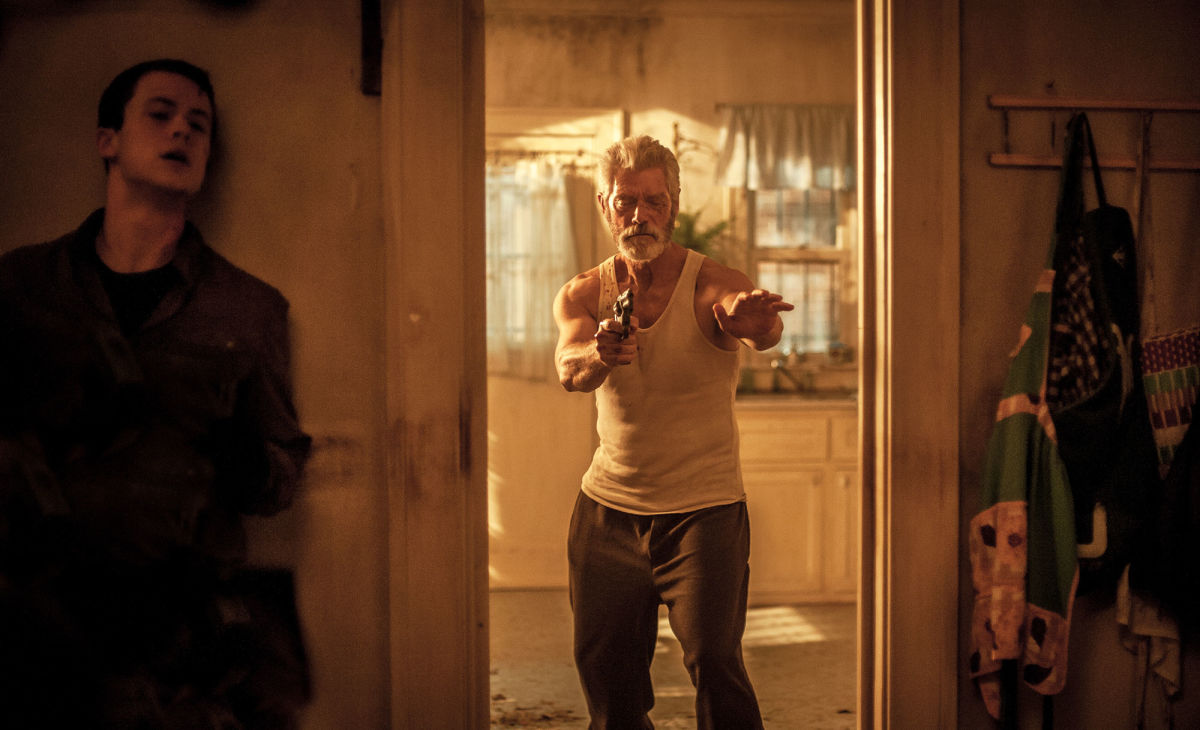 28. DON'T BREATHE 
Director: Fede Alvarez
Genre: Thriller, Horror
Engaging, efficient, and emotional, DON'T BREATHE is a reminder to Hollywood that narrative and technical craft supercede any opulent elaboration of visual content. It didn't take much more than a meticulously designed set, small ensemble of convincing talent, and wide lenses to garner a variety of gasps, flinches, and full-fledged yelling from its audience. Perhaps it's due to the indie budget or year it was made, but the film takes increasingly bold choices as the third act approaches — without any hint of self importance. Too familiar to earn any substantial legacy, DON'T BREATHE will deserve its eventual home of small, fervent fandom from genre lovers. [Phillip Vernon]
27. HELL OR HIGH WATER
Director: David Mackenzie
Genre: Crime Drama, Western
Texan charm means everyone's armed! HELL OR HIGH WATER earns its spot on the list for its soberingly accurate depiction of a stubborn Lone Star State being sucked dry. Chris Pine and Ben Foster play bank robbing brothers, Toby and Tanner Howard, who are far from the would-be Robin Hoods the rebellious public hopes for. Freshly released from the pen, Tanner relives the rush and relishes the cash. Toby, though glad his brother is back, thinks there's a safer way to put family first. On their tail is Texas Ranger Marcus Hamilton, Jeff Bridges's best modern Rooster Cogburn, who gets lip from vitriolic townsfolk convinced the banks deserve it. But Hamilton takes it out on his half-Mexican, half-Native partner Alberto Parker, played by Gil Birmingham, when not unraveling wisdom from his unique perspective. STARRED UP director David Mackenzie and SICARIO writer Taylor Sheridan craft a tale that's critical but not dismissive of Texas's approach to race, religion, and morals within America's predatory economy. And with Giles Nuttgens beautifully framing the plains, this becomes an election year essential. [Alec Larios]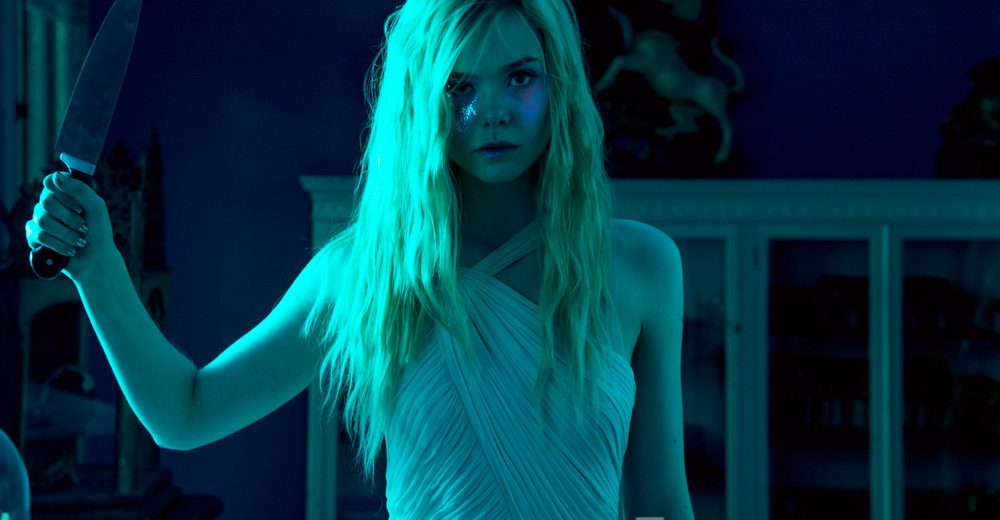 26. THE NEON DEMON
Director: Nicolas Winding Refn
Genre: Thriller
There was a time when Godard and Truffaut were considered young filmmakers. Keep that in mind as I write this. The inclusion of Nicolas Winding Refn in any "top" list is grounds for disagreement, and that's perhaps what makes him such an exciting filmmaker. After the roaring success of DRIVE catapulted the Danish auteur into the limelight, he was met with polarizing reviews in his two subsequent releases. THE NEON DEMON is perhaps the epitome of this rupturing fanbase. As a stylist, Refn has no equal. He works in an aesthetic ballpark that is of his own creation, and decidedly take-it-or-leave-it. As a storyteller, this divide is even greater. But that is exactly why THE NEON DEMON excites me. Few contemporary auteurs speak to our youth the way Refn does. With that comes an incredible power to draw in viewers. And when that power is used to present works that are obtuse, incongruous, and even occasionally incoherent, it forms a provocation that is desperately needed in our tame cinematic climate. It's easy to call THE NEON DEMON a waste of time, but what excites me is that young people are paying attention to art house again. [Sergio Zaciu]
25. WIENER-DOG
Director: Todd Solondz
Genre: Drama, Comedy
Todd Solondz walks a thin line between cruel and empathetic, though I feel he leans toward the latter. WIENER-DOG is the film equivalent of throwing a child into water in order to teach it to swim; along the way, a level of mistrust is created, and life (almost entirely specifically in America) is shown to be fairly uncaring, breeding uncaring people into the world. It's an endless cycle! Did I mention that this was one of the funniest films I've seen all year? Solondz's humor is transgressive beyond belief, taking on the MR. SHOW structure of "funny, not funny, then funny again" in prolonged scenes of visual gaggery. Who can forget the showstopping, Oscar-worthy intermission song "The Ballad of Wiener-Dog." It paints the adventures of our titular pup as adventurous and daring, simultaneously throwing a bone to those of us who even bother trying to make it through this life. It's sarcastic and knowing, but never insincere. [Rocky Pajarito]
24. TRAIN TO BUSAN
Director: Yeon Sang-ho
Genre: Action-Horror
Okay, give me a second, I know what you're thinking: "Great, another zombie movie, I'll pass."  You're fatigued, I wouldn't blame you. But never, ever doubt South Korea, the premiere country for top-tier genre cinema. You have the endurance to last TRAIN TO BUSAN, the last modern zombie film you'll really ever need. Optimizing its scale and usable space more economically than most action cinema, director Yeon Sang-ho has crafted a thrill-a-minute spectacle without an ounce of fat. As a piece single-handedly about faulty class systems, sure, it's a tad simple, but this is a tale told moment-by-moment; no one has the time to ponder the toxic onset of western capitalism when fist-fighting a whole train car full of the undead. Sure, you might also be thinking, "Thanks, but I already got my fix of South Korean train action cinema," but then you'd be missing out on the splendid character building, ingenious set-piece construction, and, above-all-else, the gut-wrenching sadness that each death brings. Try to sit through the ending without welling up tears, I dare you. TRAIN TO BUSAN is pure adrenaline, pure story, pure characters; it's China White-pure cinema. [Kevin Cookman]
Read more about TRAIN TO BUSAN in our Best Horror Films of 2016 piece.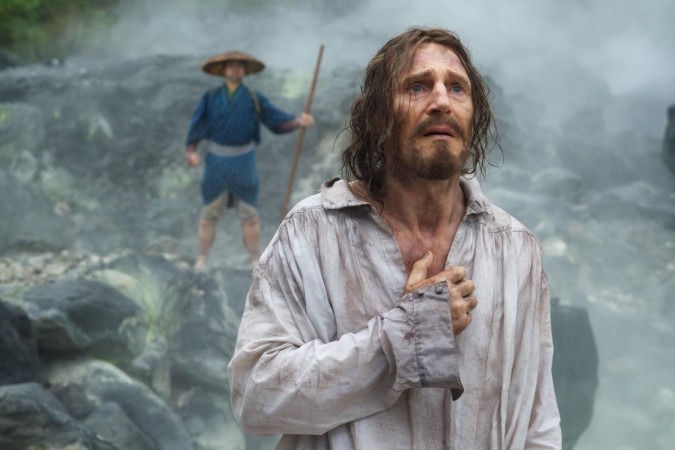 23. SILENCE
Director: Martin Scorsese
Genre: Drama
Scorsese's latest is a historical epic following two Jesuit priests and their journey through Japan in the 17th century, where they are less than welcome, to say the least. SILENCE benefits largely from its setting; a niche period of history that has been largely unexplored in cinema (and will remain unrecognized by the Academy, it seems). While the film is carried by solid performances from Adam Driver and Andrew Garfield, it is elevated even further by a flamboyant, unpredictable performance from Issey Ogata as the villainous Inoue Masashige. However, what is ultimately SILENCE's saving grace is the central question at its heart: whether it is more noble to stand up for your beliefs at any cost, or to sacrifice your beliefs for a greater good. SILENCE is an unflinching film, but a welcome, weighty addition to Scorsese's ever-expanding canon. [Eden Bailey]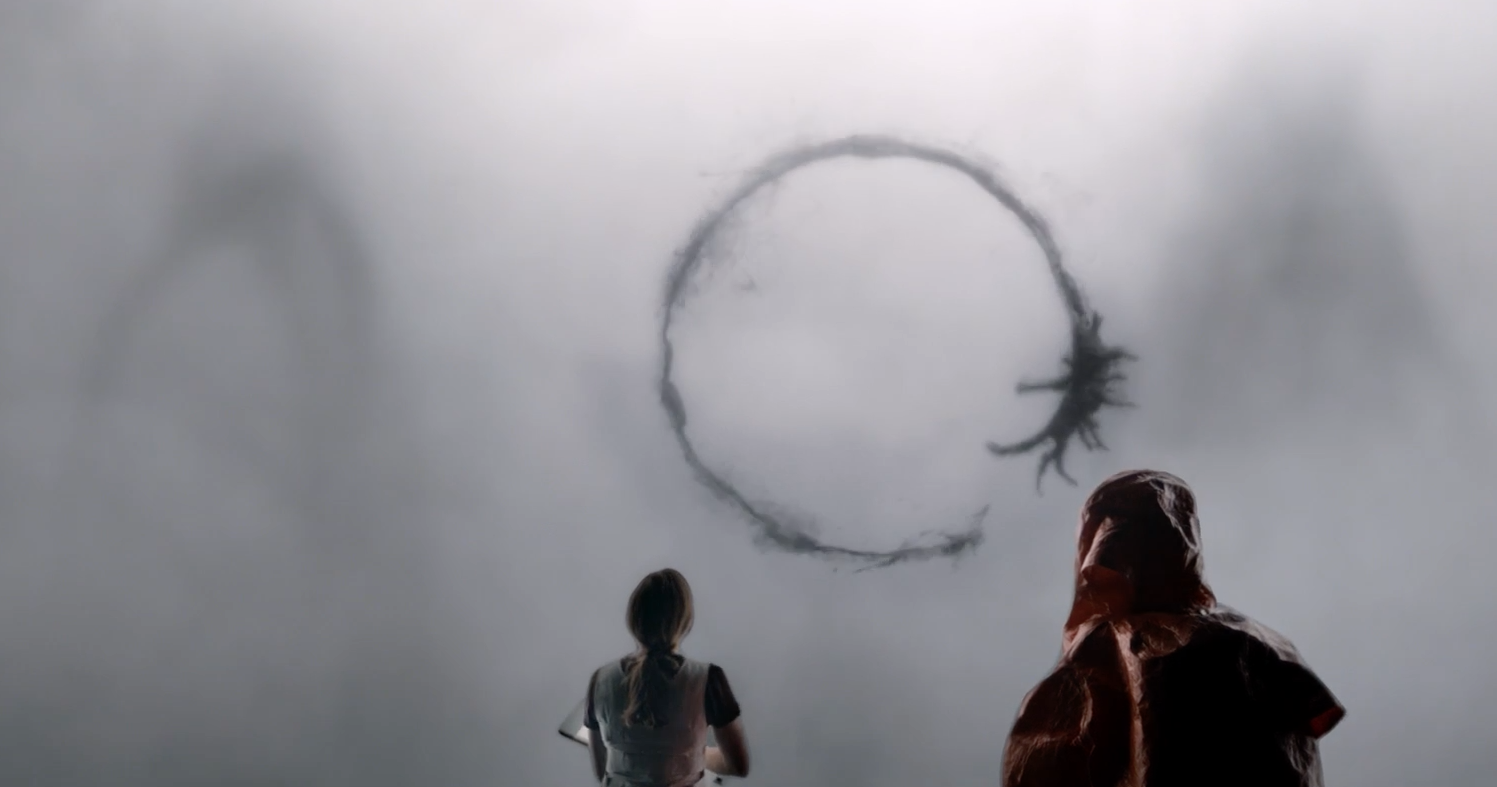 22. ARRIVAL
Director: Denis Villeneuve
Genre: Science Fiction
ARRIVAL is a welcome return of the "hard sci-fi" film. Denis Villeneuve's latest venture features an uncommon intellectual edge that has more depth than any other film of its kind in recent memory (EX MACHINA may be a close contender). Aside from being intellectually satisfying, it is also emotionally transcendent. It's a rare film that has you crying within the first ten minutes (read Rocky Parajito's excellent take on it). It's typical for a human story to get buried under blockbuster filmmaking, but ARRIVAL is a deeply personal, character-based story hiding in the framework of a larger-than-life invasion story. With this bold and challenging film, Villeneuve has delivered his most confidently directed feature to date. With yet another winner in his impressive filmography, he has cemented himself as one of cinema's newest blockbuster auteurs, one who can hold his own alongside Nolan or Tarantino any day of the week. [Eden Bailey]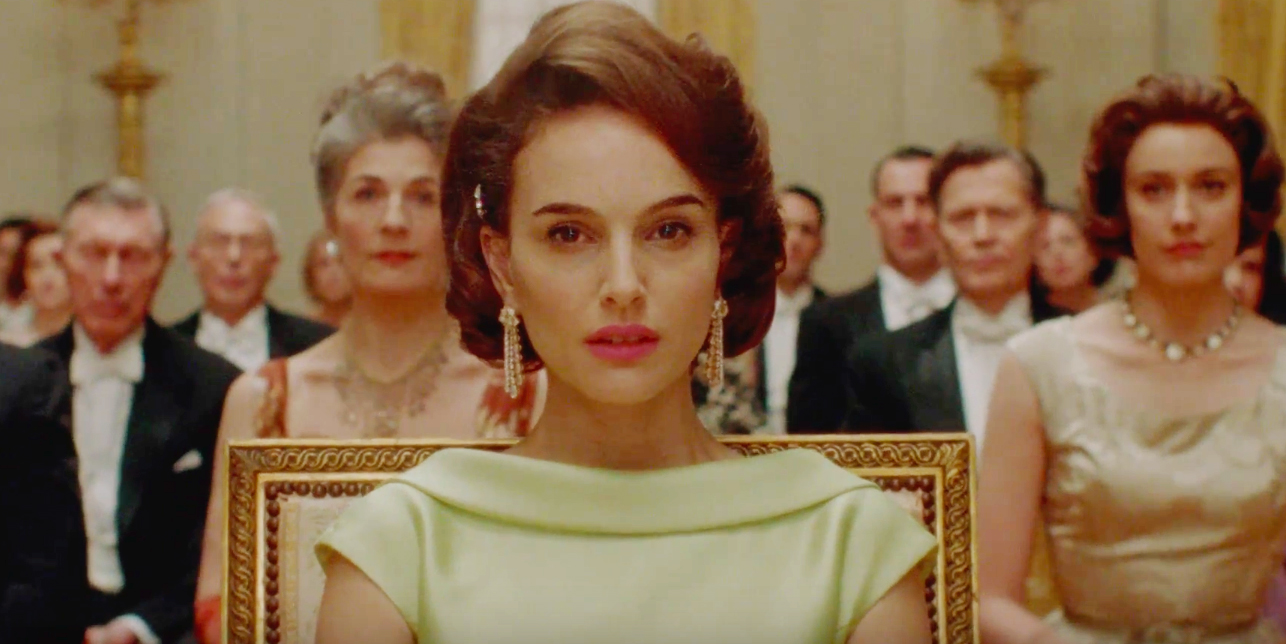 21. JACKIE
Director: Pablo Larraín
Genre: Drama
"Behind every successful man is a great woman." Though sometimes acknowledged as a whole, these women termed "great" rarely get their moment on the big screen. It is a treat to watch Natalie Portman's all-in portrayal of Jackie O. and give her the credit she is due for the enduring image of the gilded court of JFK. With every comment and discussion, Jackie maneuvers both those closest to her and the public into partaking in the fantasy of "Camelot." JACKIE unabashedly shows the triumphs and rock bottoms of Jackie's first week as a widow, triumphing in its multifaceted portrayal of a fascinating figure. Larraín's directing is beautifully nuanced, never falling into the cliché of the hysteric woman or cold-hearted bitch. JACKIE gave me the historical movie I didn't know I needed: a movie that mapped each part of Jackie's brain scene by scene. Every decision showed something new about her until a colorful portrait was complete. JACKIE is a beautiful film that allows Americans to look back on their past both fondly and critically, a true 2016 gem. [Nicole Barraza Keim]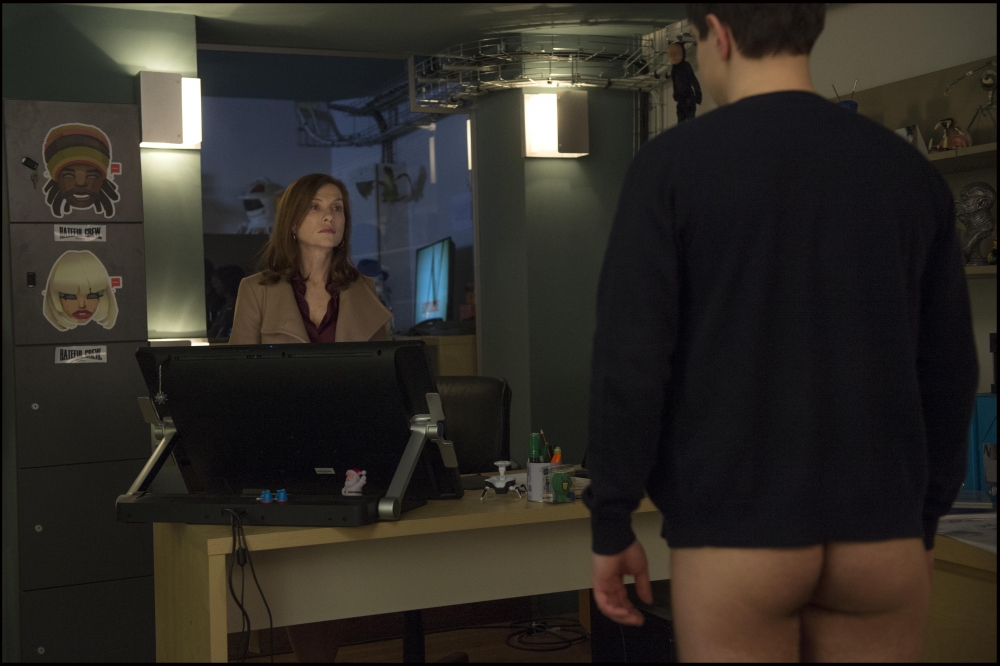 20. ELLE
Director: Paul Verhoeven
Genre: Drama
Every time I bring up ELLE, I need to make the disclaimer that it explicitly and consistently deals with the topic of serial rape. It's also a comedy, albeit a comedy so black that it makes my morning coffee look beige in comparison. It is a dirty, cruel movie, one plenty of critics have labeled as smut. I think it probably is smut, but artful smut that reflects some pretty despicable truths back to its audience, because the film isn't solely focused around one woman's desire to conquer her rapist on her own terms, but rather her desire to triumph over all the men limiting her. Isabelle Huppert's Michèle is one of the most grounded and complicated female characters I've ever seen. How she handles sex, relationships, family, and her career are dutifully and masterfully portrayed. She is not an ordinary woman, but the extremities of her character made me more firmly relate to everyday women in a way I rarely feel capable of as a man. It's a stark and terrifying reminder of how awful rape truly is, and it made me feel it deep in my spine. Of all the films I saw this year, this is the one that really made me question my assumptions, that got so far under my skin I had to crawl out of it and re-examine the world from someone else's perspective. For me, that's smut worth indulging in. [Carter Moon]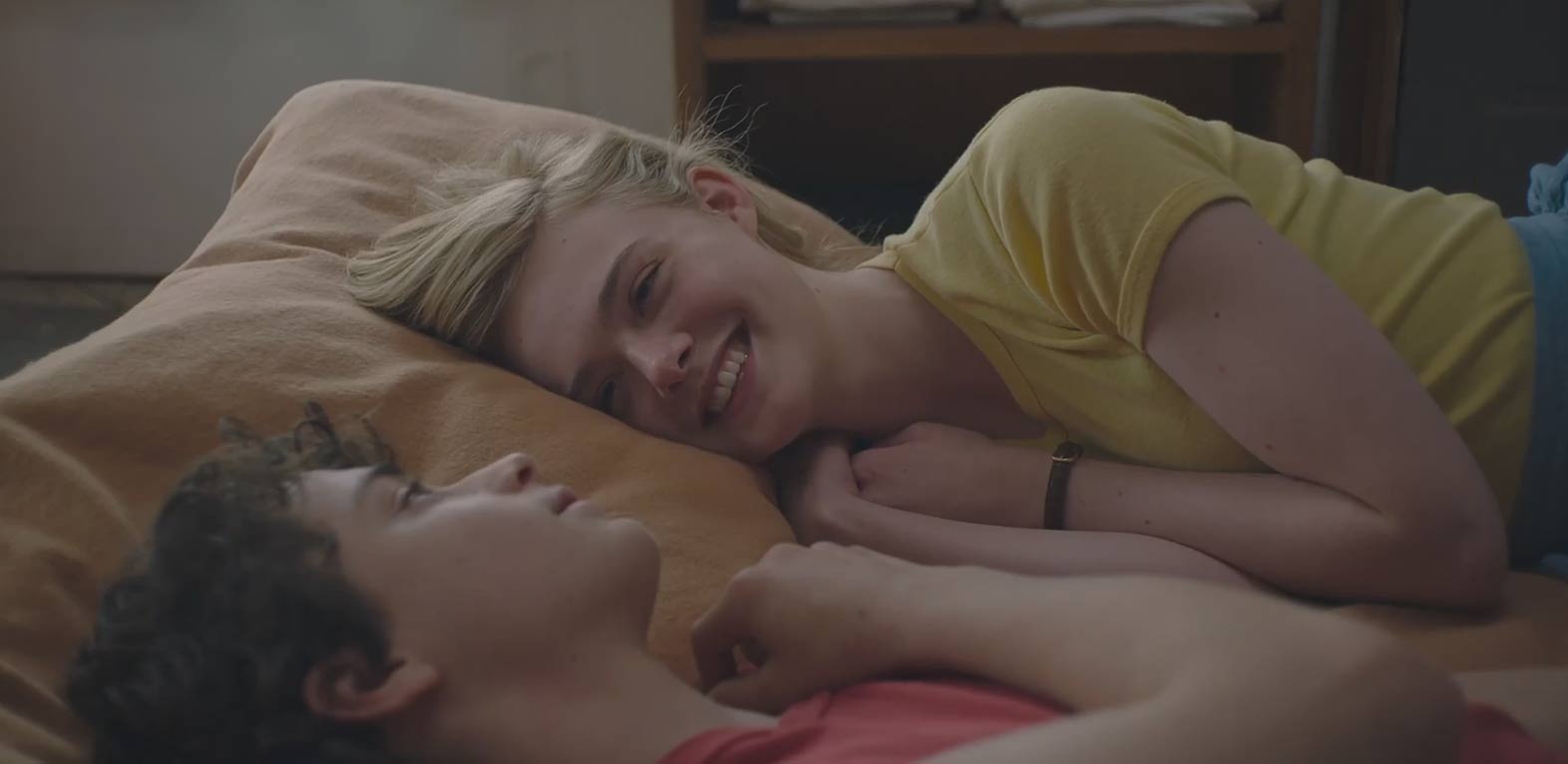 19. 20TH CENTURY WOMEN
Director: Mike Mills
Genre: Drama, Comedy
There are few film-going experiences as powerful and gratifying as watching 20TH CENTURY WOMEN while sitting next to one's own mother. As the credits rolled, I sat next to mine in silence while Rudy Vallee & His Connecticut Yankees' "As Time Goes By" filled the theater. We emerged, and, as I validated the parking ticket, she asked, "So, what do you wanna know?" And we spoke; all about her, myself, about others. My relationship with my mother could be marked by pre-20TH CENTURY WOMEN and post; we herald great films that attach themselves to a viewer on a personal level, but few feel emotionally truthful enough to be a doting, daily asset to your own existence. Mike Mills somehow did it. He understands compelling human relationships and the ways we stumble to convey the truth in our hearts to even those closest to us. There is no feeling more desired than wanting to exist in Mills's world once more, to cherish every moment with this spirited ensemble. 20TH CENTURY WOMEN defies scrutiny, for it is a living being in and of itself, so radiant and full of breath that it recognizes its potential faults and works towards mending them. Flawless as an ode to strong, leading women, as filmic enlightenment, and as group therapy. [Kevin Cookman]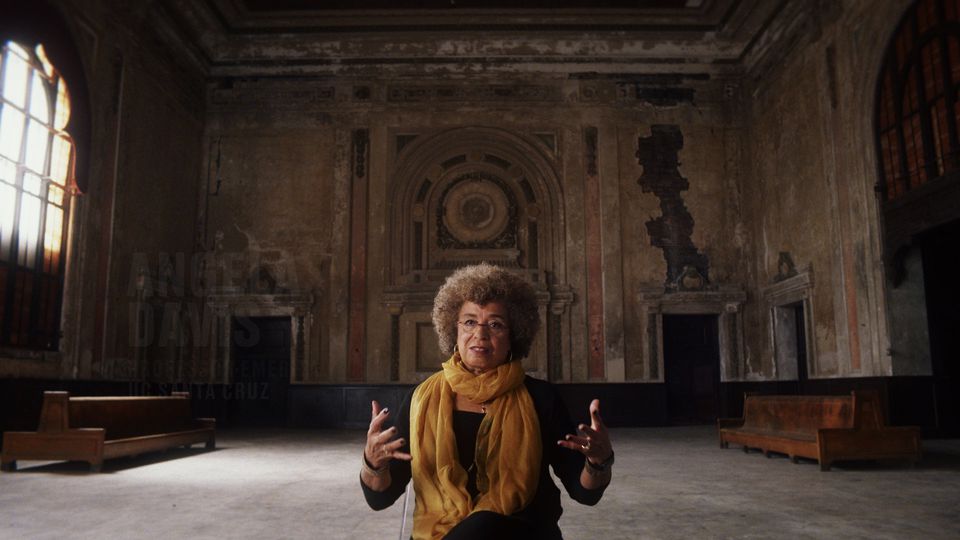 18. 13TH
Director: Ava DuVernay
Genre: Documentary
As this list can attest to, 2016 has been one of the strongest years for documentaries in recent memory. But especially considering the past few months, none are more important or topical than Ava DuVernay's staggering 13TH. Delving deep into America's history of systemic racism, 13TH explores how the prison-industrial complex has become the new, legal slavery, covering the discrimination and degradation that has allowed for that to become the case. The only real comment against the film is that it doesn't even come close to being objective, but it doesn't have to be, as the film makes it clear that it's high time we sit down, shut up, and listen. Considering how strong of an authorial presence DuVernay commands here, 13TH is almost best considered a dynamic educational course, as I learned more here about social and racial justice than I did during my entire collegiate career. If anything can be considered essential viewing from the past year, especially for white people, look no further than your Netflix account and next free 100 minutes. The final montage in the film will haunt you for days. [Thomas Seraydarian]
17. A BIGGER SPLASH
Director: Luca Guadagnino
Genre: Drama
If I'd have to pick a single cinematic experience that has grown with me more with every passing week, I'd be hard pressed to find a better pick than A BIGGER SPLASH. This is performance heaven, a film that understands how to bury subtext in the loudest of moments. Led by absolute firecracker performances from Tilda Swinton and Ralph Fiennes, director Luca Guadagnino paints an explosive, sun-dipped tale of jealousy and power plays. I often forget that A BIGGER SPLASH deserves an accolade on the Overlooked Gems list, because to me, it's an indisputable highlight of 2016, boasting some of the most confident directing and classy dialogue we've seen all year. But it seems that almost nobody even knows this film existed, putting me in quite the conundrum. So let it be known: if you have ever enjoyed even a second of a Roman Polanski film, watch A BIGGER SPLASH. Because it is, without a shadow of a doubt, the best film he never made. [Sergio Zaciu]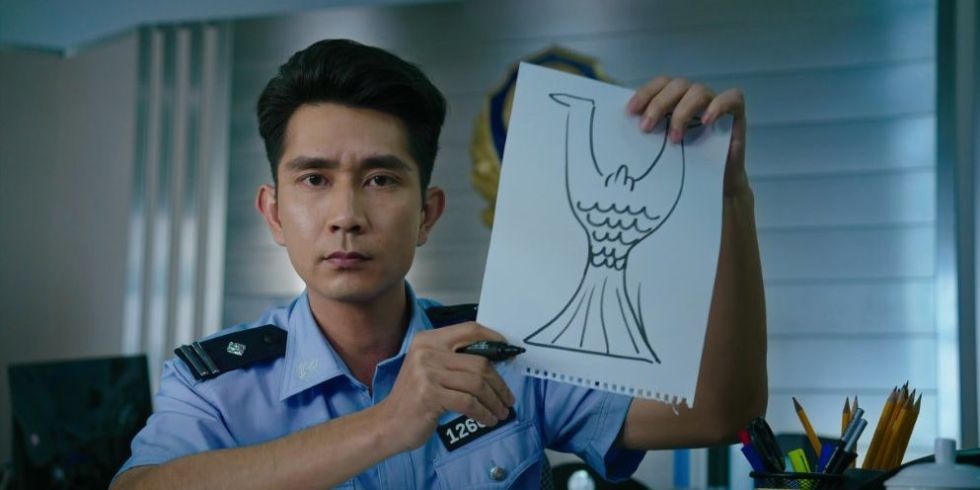 16. THE MERMAID
Director: Stephen Chow
Genre: Comedy, Action
Anyone who turns their nose up at physical comedy needs a swift kick in the groin from China's Stephen Chow. He's got Jackie Chan's Buster Keaton precision, but with the warped mind of a sugar high child. THE MERMAID aligns with the rest of his catalog. Sure, it isn't martial arts heavy and surely this mermaid can't play SHAOLIN SOCCER, but worry not! Dated but endearing visual effects bring us into a world where a tribe of merpeople are threatened by their new business mogul landlord, Liu Xuan (Deng Chao), who wishes to develop the gulf they call home. Sent as poisoned bait from the merpeople, young mermaid in disguise Shan (Lin Yun) is tasked with killing Xuan. Instead, they fall for each other. But this definitely isn't your basic star-crossed lovers' story. Our potential Tybalt is an octopus played by Show Luo who gets into ridiculous antics as his tentacles more than make up for the film's low leg count. Each hilariously botched assassination attempt tops the next, until all out war begins. Even the chemistry from our two leads is as delightful as the insane slapstick gags. Given China's familiarity with pollution, the film could have easily forced its environmental message, but it's told in such a fun way that it's hard to pass up. [Alec Larios]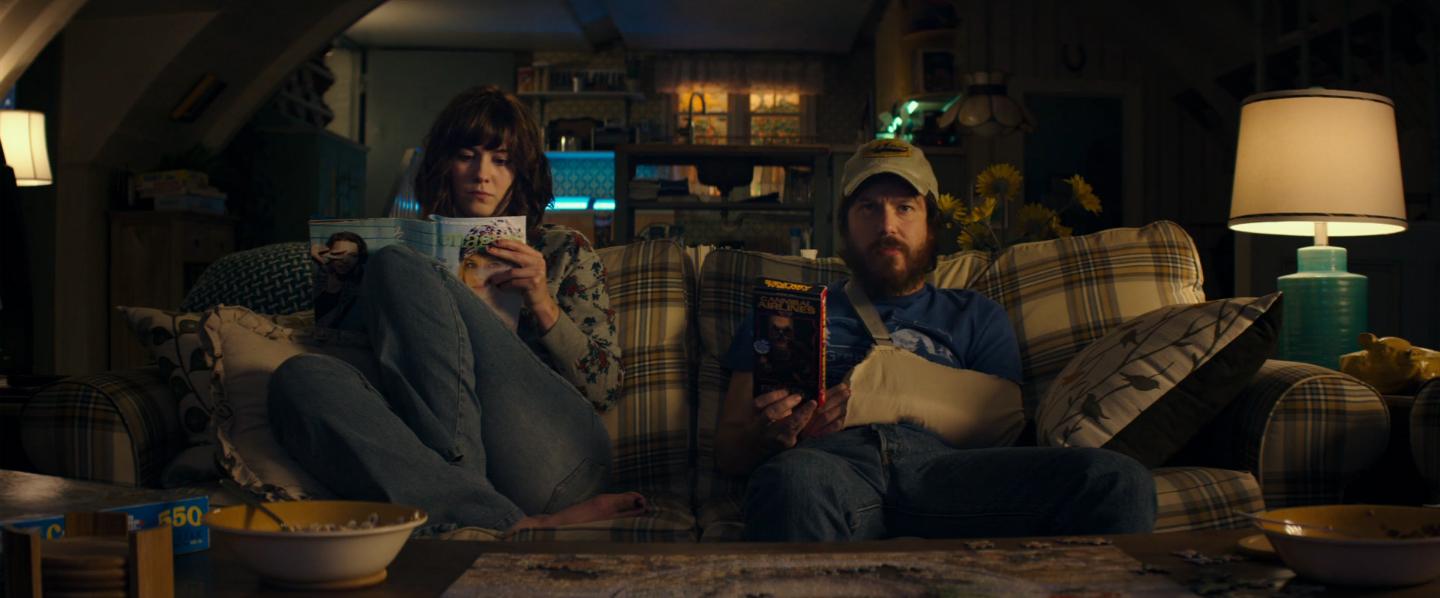 15. 10 CLOVERFIELD LANE
Director: Dan Trachtenberg
Genre: Drama, Thriller
It's comforting to know that in a world of unnecessary sequels and reboots, originality occasionally shines. 10 CLOVERFIELD LANE snuck into theatres in the mishy-mashy no-man's-land of March with little fanfare and expectation. What a pleasant surprise to find not only one of the most impressive powerhouse acting performances of the year (which I wrote about at length this past December), but an airtight original narrative in a franchise's clothing. 10 CLOVERFIELD represents the best and worst of this industry's trend toward never-ending sequels. On one hand, it's slightly depressing that a film of this nature had to be part of a franchise in order to exist. On the other hand, we have a handful of first-time directors and screenwriters (plus Damien Chazelle!) getting their first big gig and having it pay off in spades. If you're looking for strong characters, suspense, laughs, great performances, a bangin' soundtrack, and my new all-time favorite scene from any film ever ("Daddy's little princess?"), look no further than this film. [Kate Brogden]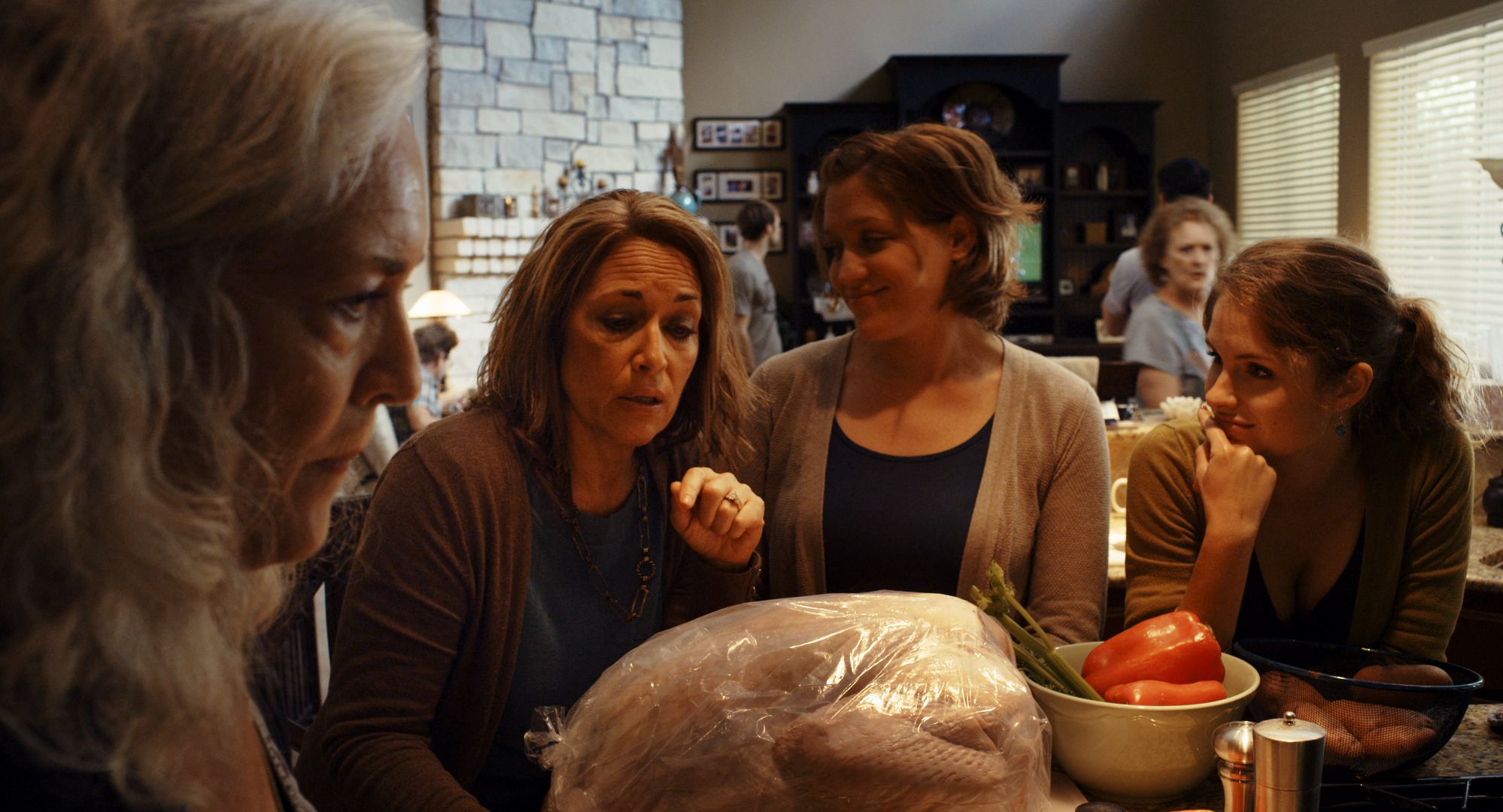 14. KRISHA
Director: Trey Edward Schults
Genre: Drama
This year felt like the year filmmaking fully came into the 21st century, not in terms of the technological trickery on display, but in the core foundations of its storytelling. KRISHA stands out as one of the purest examples of what millennial auteurs should be capable of accomplishing in 2016. Made for $14,000, Trey Edward Shults's directorial debut shows the intense domestic drama of John Cassavetes, combined with the immaculate cinematography of Terrence Malick. While the plot and structure are not perfect from a writing perspective, Shults effectively pushes each and every moment to its very limit, ultimately crafting an absolutely thrilling 81 minutes. Astonishingly open and self-reflexive, Shults cast his aunt as the titular lead, and had his friends play much of the rest of the cast as they played out a heartbreaking drama based on his own family. It's a blending of reality and fiction that's as complex as it is original. The fact that Shults was able to accomplish so much with so little should be a boon to all up-and-coming filmmakers. The 21st century has made filmmaking cheaper than ever; the possibilities for making an exceptional film are closer to being limited solely by the imagination and will of the artists who make them. [Carter Moon]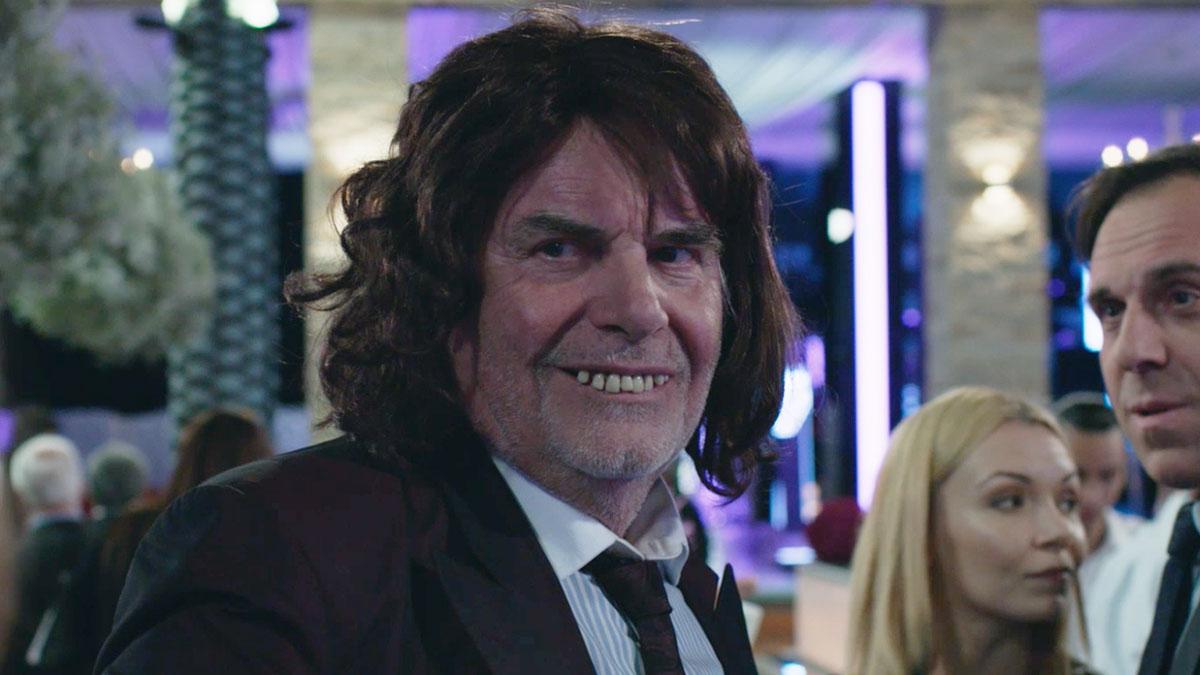 13. TONI ERDMANN
Director: Maren Ade
Genre: Comedy
In celebrating the achievement of TONI ERDMANN, I always look first to one of the all-time greats, Jacques Tati's PLAYTIME, as an important artistic foil. Although completely different in terms of ambition — whereas Tati's film is massive in scope, Ade's maintains a tight intimacy — the two share in a comedic anti-capitalist spirit and in the fear of an ever-growing disconnect between human beings. In the character of Toni, we can easily see a contemporary Hulot, one who doesn't fit in with the impersonal nature of corporate capitalism; in his struggle to reconnect with his estranged daughter, we see the inhumanity of such a system. As such, they are a kind of symbiotic pair, twins separated by some 50 years. With TONI ERDMANN, director Maren Ade finally grabs the attention of the globe and proves herself to be a comedic force to be reckoned with. She may not have won any major awards at Cannes, but that speaks more to the inadequacy of the festival than it says about the merit of her work. [Jon M.]
12. WEINER
Director: Josh Kriegman and Elyse Steinberg
Genre: Documentary
If you ask me, the best non-O.J. documentary of 2016 also happens to be the funniest comedy, most ironic tragedy, and the most incisive insight on media delirium. With the political travesties as of late, the character blight of Anthony Weiner feels like the slightest of blips, but the directorial duo of Josh Kriegman and Elyse Steinberg takes such (nearly unethical) advantage of their unlimited access to his 2013 mayoral campaign that it feels globe-shatteringly major. God bless 'em for it. What we get is a documentary that follows a subject who is both victim and perpetrator, one that quietly contemplates the comparison of the public's ethics to one's own, and wonders if that disparity really even matters. Anthony Weiner was a public savant who desperately sought to support his community and forge a progressive New York City, but he blew it because we decided he did. WEINER explores American culture's ultra-sensitive relationship with taboos by means of a dick pic case-study. Internet-bred mass hysteria can bring down our heroes just as quickly as it can our foes. Fame, power, and the general will to do good isn't nearly enough to save your back. [Kevin Cookman]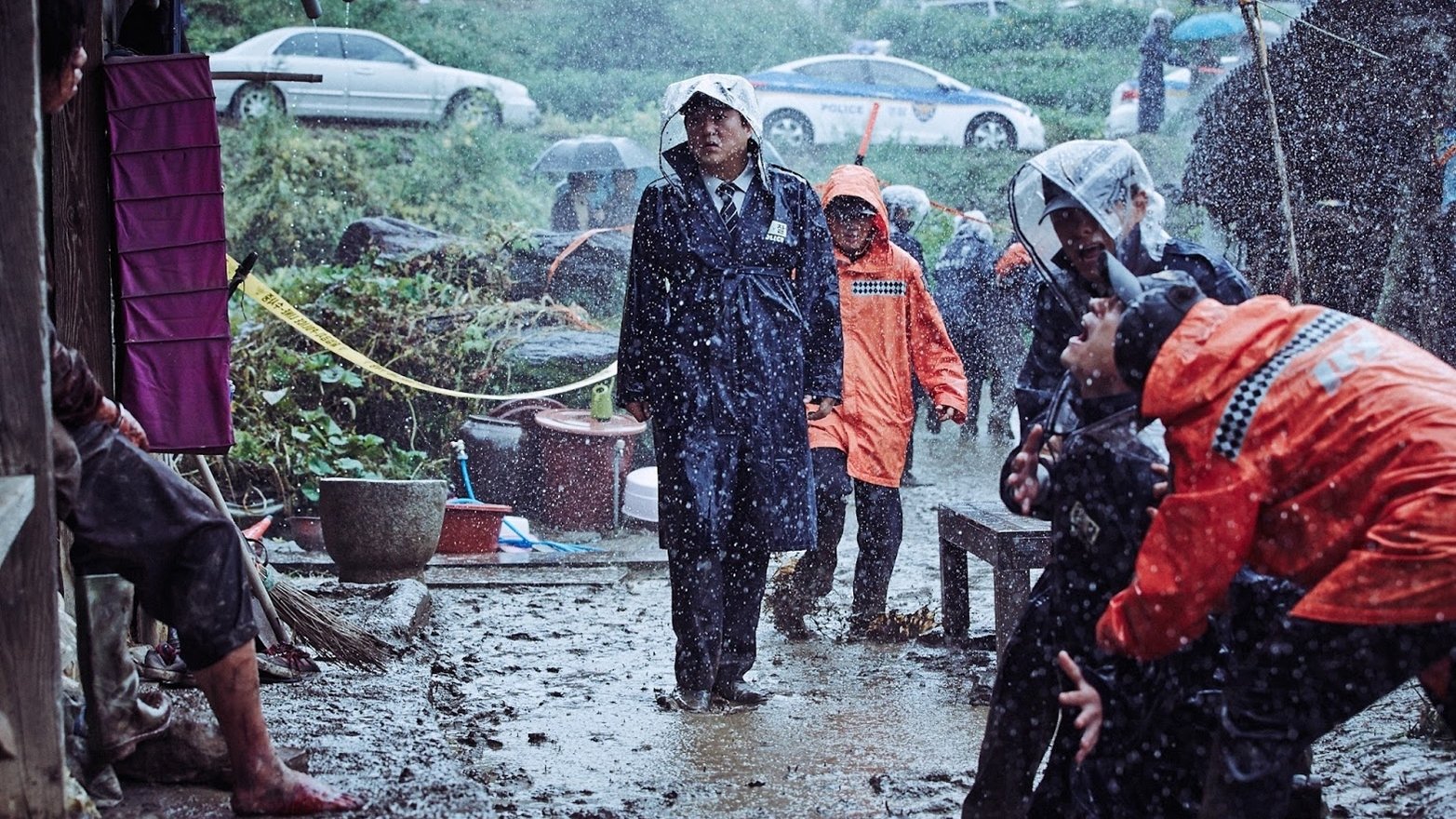 11. THE WAILING
Director: Na Hong-jin
Genre: Horror
Korean auteur Na Hong-jin, already having two exceptional thrillers under his belt in THE CHASER and THE YELLOW SEA, packs another wallop with THE WAILING. Bumbling policeman Jong-goo (Kwak Do-won) treads through grisly murder scenes, but doesn't fall into any typical Korean crime drama. When his daughter, Hyo-jin (Kim Hwan-hee), starts showing signs of demonic possession, Jong-goo gets quickly caught up in a battle between two bizarre spiritual entities. You can expect subversion of traditions both Eastern and other, but that can only prepare you so much for this crazy ride. There are no jumps, just an unnerving sense of atmosphere and terror that is engaging beyond belief. Every time it looks like there's a sliver of hope for Jong-goo and Hyo-jin, or that the intents of the spirits become clear, audiences are thrown for yet another frighteningly exciting loop. Plus, nothing can beat the intensity of that ritual dance scene. This is horror of the highest degree, which should be embraced by the squeamish and hardened alike. Amen. [Alec Larios]
10. TICKLED
Directors: David Farrier and Dylan Reeve
Genre: Documentary
If you haven't had the good fortune to see this documentary yet, you're probably sick of asking people about it and having them tell you, "You just have to see it!" — and I hate to tell you this, but it's true. You really do have to see it. I went into TICKLED looking for some cringey sexual weirdness, and I left more viscerally horrified than I was after seeing THE WITCH. And I wasn't horrified in the way that a horror film might unsettle you — I felt literally afraid for my life after seeing TICKLED in theaters. This is impossible to explain without giving away the film's hidden premise, and going on the journey of this film is one of the biggest cinematic treats of 2016. Journalist David Farrier and his team lead the viewer deeper and deeper down the rabbit hole of this film in a show of true journalistic spirit and unabashed possession of enormous cojones. Some will argue that TICKLED missing a Best Documentary nomination points to just how strong this year was for documentaries. I posit that TICKLED was just too good for its own good — a film so racked with ongoing controversy, scandal, and terror that no one dares give it away. [Kate Brogden]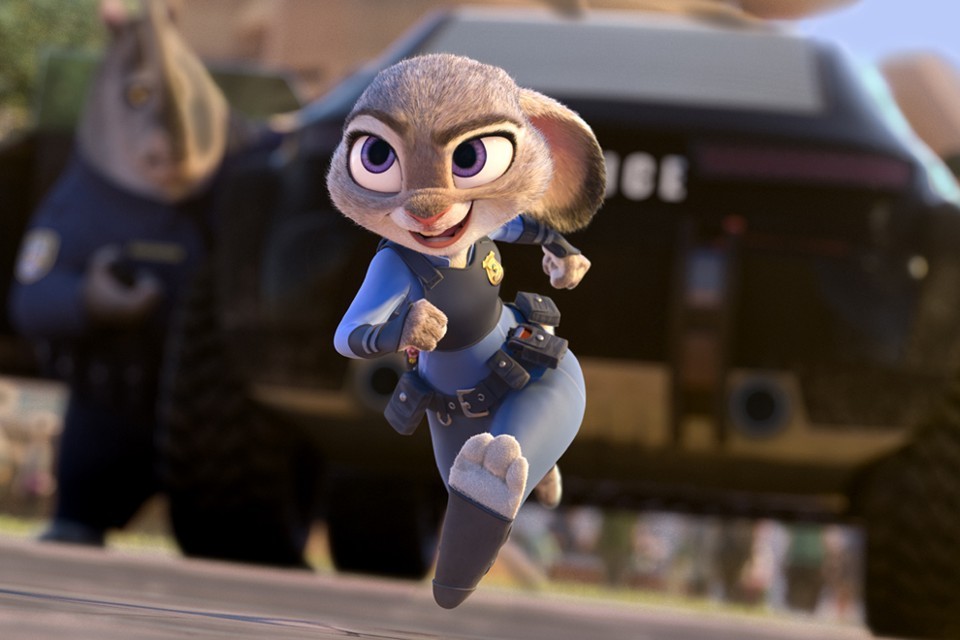 9. ZOOTOPIA
Directors: Byron Howard and Rich Moore
Genre: Adventure, Comedy
I feel kind of tacky for liking ZOOTOPIA as much as I do. Disney gets a lot of praise, and rightly so, but much of that has more to do with a lack of awareness of non-Disney animation studios, such as Laika and Ghibli, than for the team's actual efforts. And yet Disney knocked it out of the park this year with ZOOTOPIA, becoming my favorite animated film in a year that brought us KUBO and YOUR NAME. The budding friendship between a bunny police officer and a criminal fox is an on-the-nose, but nonetheless important, magical metaphor for our times. Beyond the universal appeal, ZOOTOPIA boasts sharp dialogue, exceptional voice work, and a simple but imaginative world. It really says something when the furries are poised to take home an Oscar, and deservedly so, at that. I can't think of a better crowd pleaser this year. [Ed Dutcher]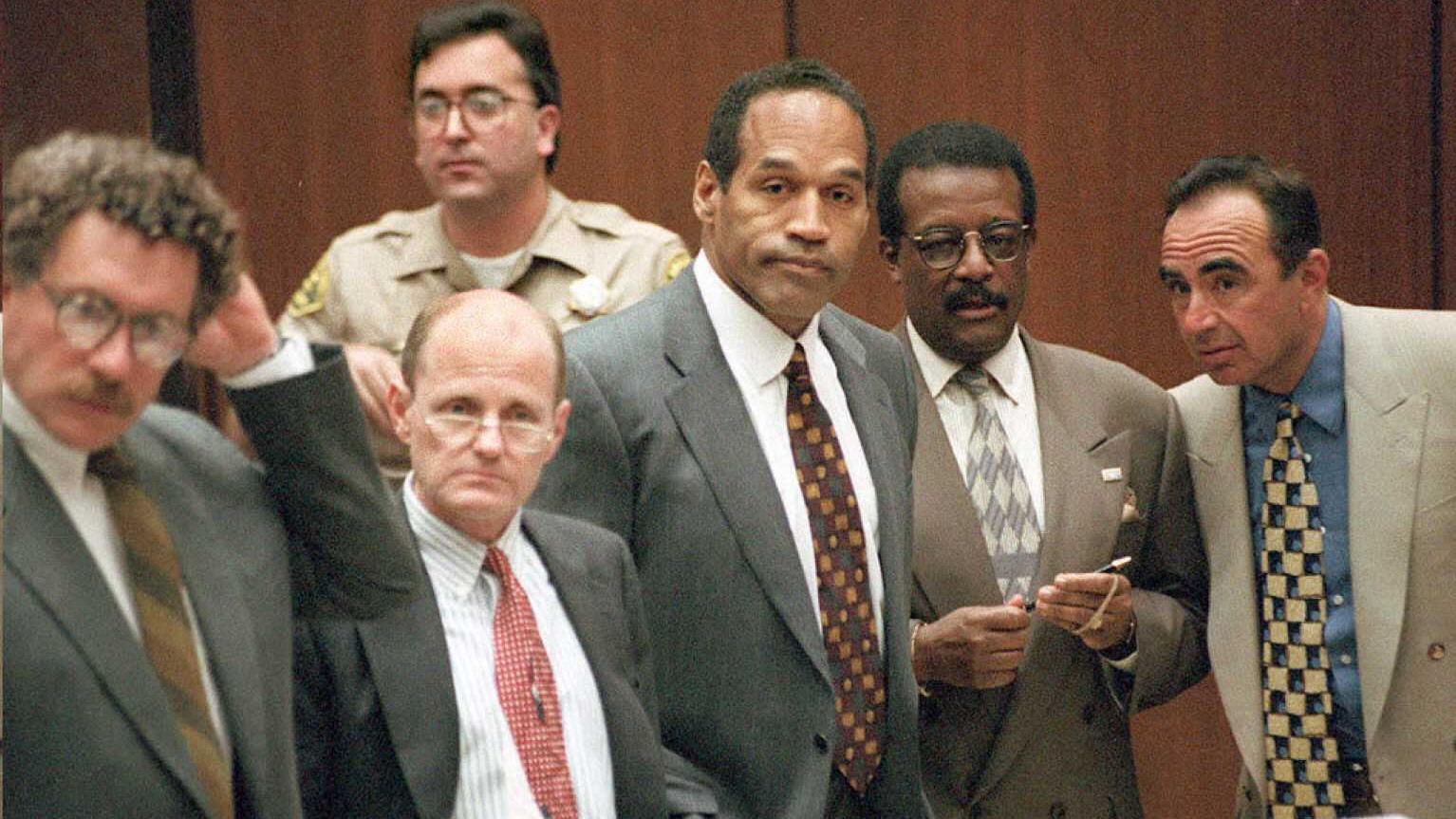 8. O.J.: MADE IN AMERICA
Director: Ezra Edelman
Genre: Documentary
Of all things that could have happened in 2016, the last thing I anticipated was that my personal favorite film of the year would be a documentary. What's more, I did not expect it to be among, if not the, single best documentary of all time. Ezra Edelman's eight-hour epic, O.J.: MADE IN AMERICA is the dense tapestry of race relations that has been missing in modern cinema. That isn't to say that there aren't plenty of great documentaries on the subject already, but this 2016 outing outdoes fact-based docs by using real-life events in order to prove its theories. One doesn't need to hypothesize whether a person of color would be treated differently if they were openly embraced by white America, because the legacy of O.J. Simpson proves that this is absolutely the case. And yet, despite its epic running time, Edelman's film never overstays its welcome. It is disciplined to a T, and does a fantastic job using the O.J. Simpson case as a framework for the greater history of black Americans. Few films are quite this provocative, and even less are this necessary. [Sergio Zaciu]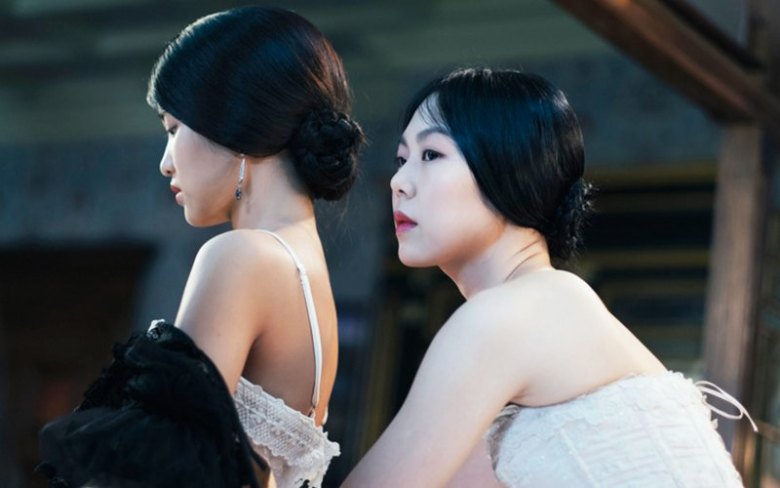 7. THE HANDMAIDEN
Director: Park Chan-wook
Genre: Drama
There is no love greater and more passionate than a mutual hatred, let alone one for the patriarchy. Equal parts obscene and guffaw-inducing, THE HANDMAIDEN's tale of Japanese-occupied Korea is psychological warfare as told through Hanna-Barbera logic. As we watch a sparse audience of sexually repressed Japanese aristocrats sweatily gawk at Hideko's sensual recital of erotica smut, we are unwittingly positioned as an audience no more moral than they. Forced to indulge in overly graphic sex scenes and sequences of momentary fetishization, we pay to witness two women pitted against each other by a man, both contextually and meta-textually, and revel as they collaborate to combat and utterly annihilate him. The women in Park's realm retain their own killer agency, even in a world designed to incessantly gaze at them.  THE HANDMAIDEN doesn't just directly and intentionally challenge the viewer, it propositions them with a fist fight behind the dumpster after recess, then tweely asks to go on an ice cream date afterwards; it's a whirlwind of a picture. [Kevin Cookman]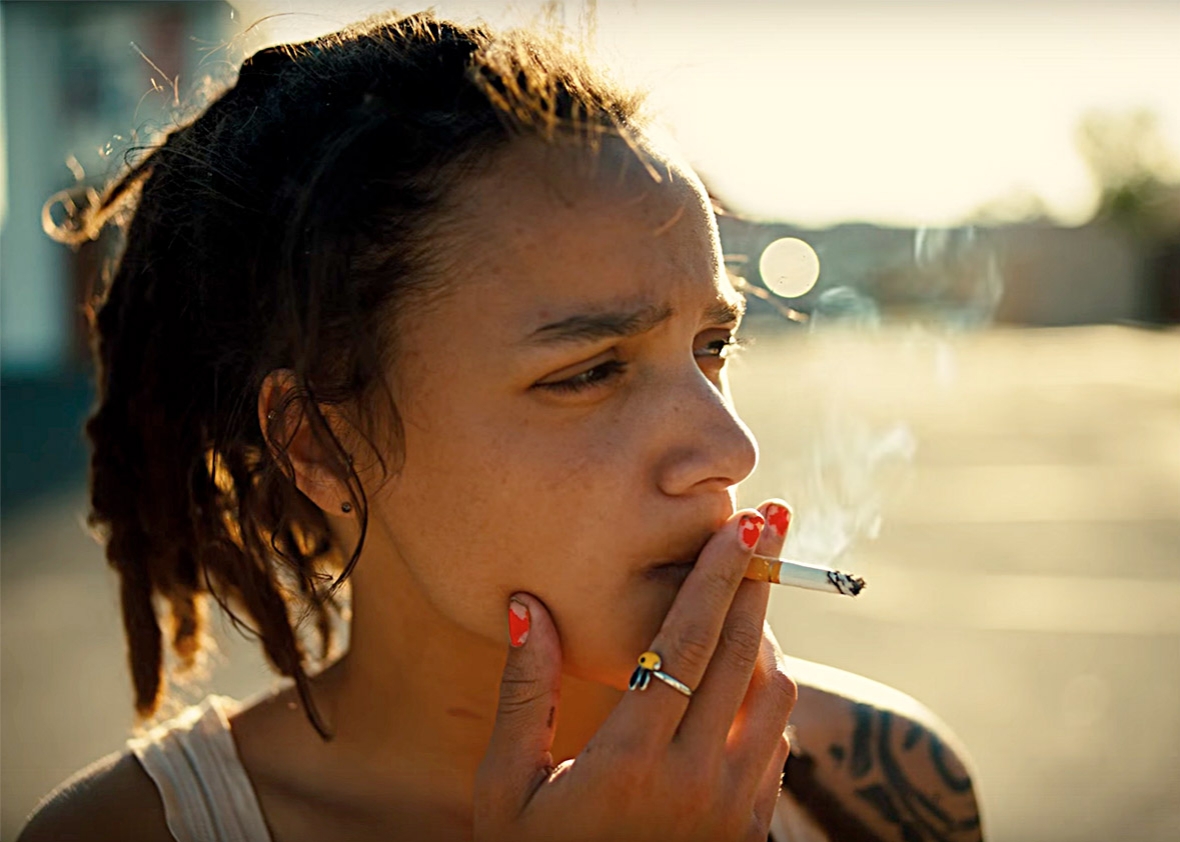 6. AMERICAN HONEY
Director: Andrea Arnold
Genre: Drama
With AMERICAN HONEY, Andrea Arnold has captured a time and place in the United States that you will never see in any textbook or on any National Geographic program. As someone who spent most of the summers of my teenage years in the rural midwest, I can testify that the colorful characters in this film aren't just caricatures. I've met real life Krystals and Stars. They're the regular people that make up a large portion of the middle of the country, and this film portrays them with an unprecedented attention to detail. It's an honest, unflinching coming-of-age story set against the backdrop of an unsung portion of the United States. It also features some outstanding work from Sasha Lane, and perhaps the first truly great performance from a post-TRANSFORMERS Shia LaBeouf. AMERICAN HONEY is a portrait of a part of America that is fading away. It might not be a pleasant watch, but there's beauty in its sincerity. [Eden Bailey]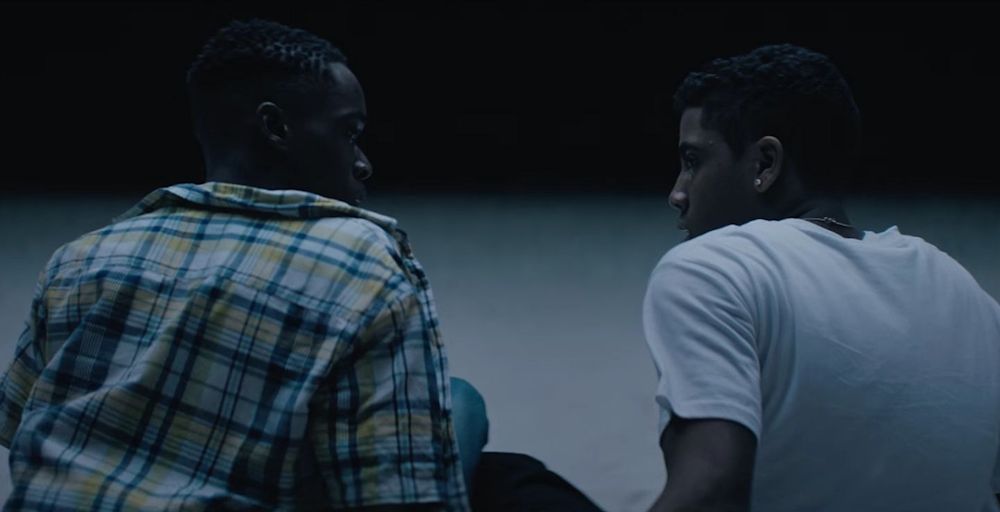 5. MOONLIGHT
Director: Barry Jenkins
Genre: Drama
MOONLIGHT gets points for consistency. The protagonist Chiron goes through so many painful identity changes in his life, and yet with changing actors and the unrelenting forward progression of time, his inner being persists through the end. That sensation is cast in dreamy lighting and cinematography, handled with poetic sincerity by Barry Jenkins. Mahershala Ali's Juan holds young Chiron safely in the ocean early on in the film, cradled with care and understanding, translating a complicated series of sad, truthful sympathies. He knows our protagonist is going to have a hard life, and he wants to give him something to make it a little easier: a metaphorical and even literal shoulder to lay his head on. MOONLIGHT presents a character and real world where that isn't always so accessible. It wonders, hopes, and presents that people aren't incapable of giving or receiving love. While it isn't necessarily individually transcendent, what it says to its audience of the presence is heart-warming, and something that everyone could use. [Rocky Pajarito]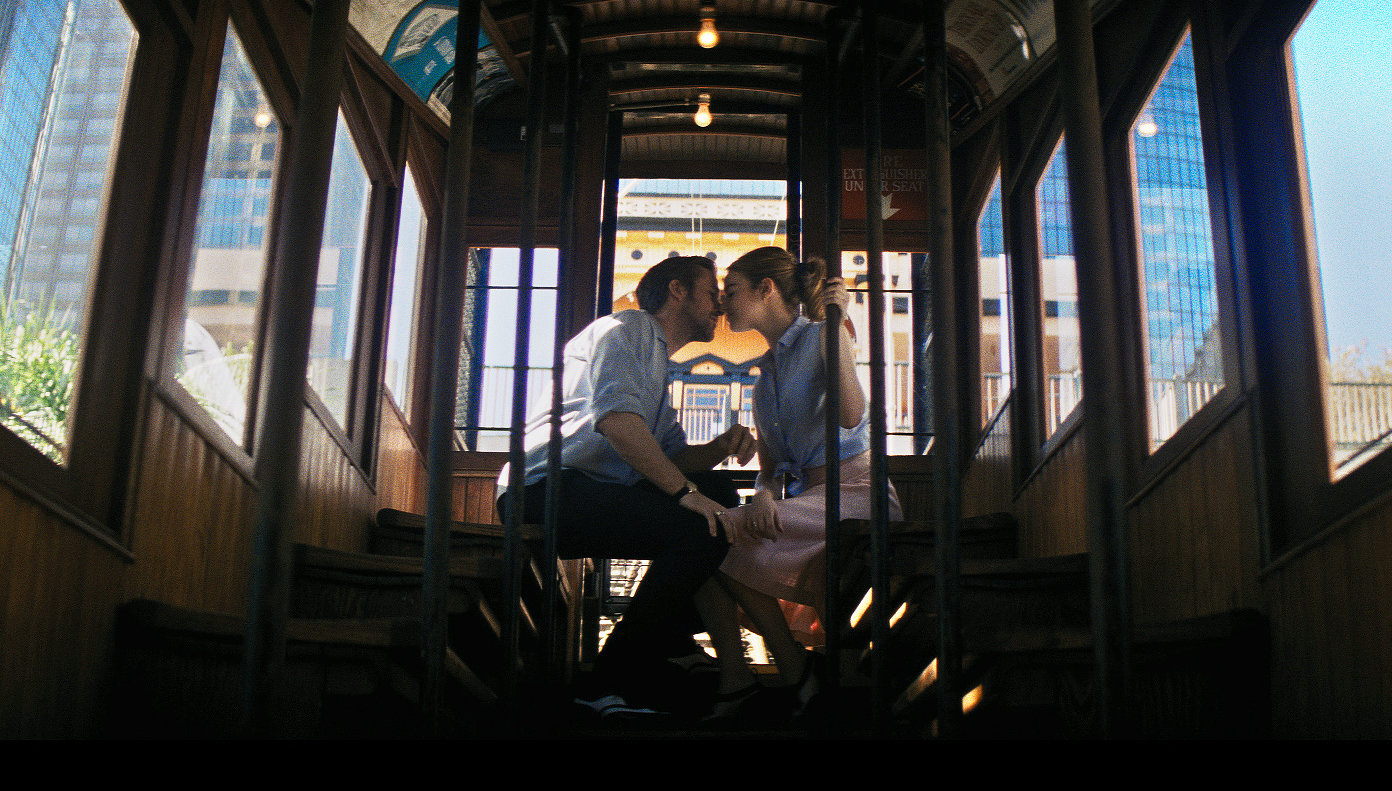 4. LA LA LAND
Director: Damien Chazelle
Genre: Musical
Despite its nearly record-breaking amount of Academy Award nominations, I feel the need to defend LA LA LAND a little bit. Chazelle's second feature has come under fire from the critical community as of late — and while I borderline worship this film — I will admit that it has some shortcomings. Yes, the Ryan Gosling character could have easily been played by an African-American actor, which would have paid more respect to the jazz community. Yes, it's not exactly a breakthrough in diversity when only your background actors are people of color. Yes, the choreography and singing isn't exactly Fred and Ginger. But the thing I maybe love the most about LA LA LAND is its genuine, uplifting simplicity. We live in a time when a three-second scroll through your Facebook feed is enough to ruin your entire day. LA LA LAND doesn't want to think about any of that. Y'know what it does want to do, and what it does exceptionally well? Discuss sacrifice and finding happiness in unexpected ways. It's about the magic of creativity and the daring it takes to achieve your dreams. It acknowledges that life isn't exactly how we want it to be, but wouldn't it be lovely if it was? So yes, LA LA LAND isn't as "woke" as MOONLIGHT, but dammit, it's a great film and I cried like an infant in the theater — twice! Socially aware cinema is indescribably valuable in these trying political times — but escapism gives us the break we need to heal before we go out and fight. And that's what LA LA LAND is: it's healing. [Kate Brogden]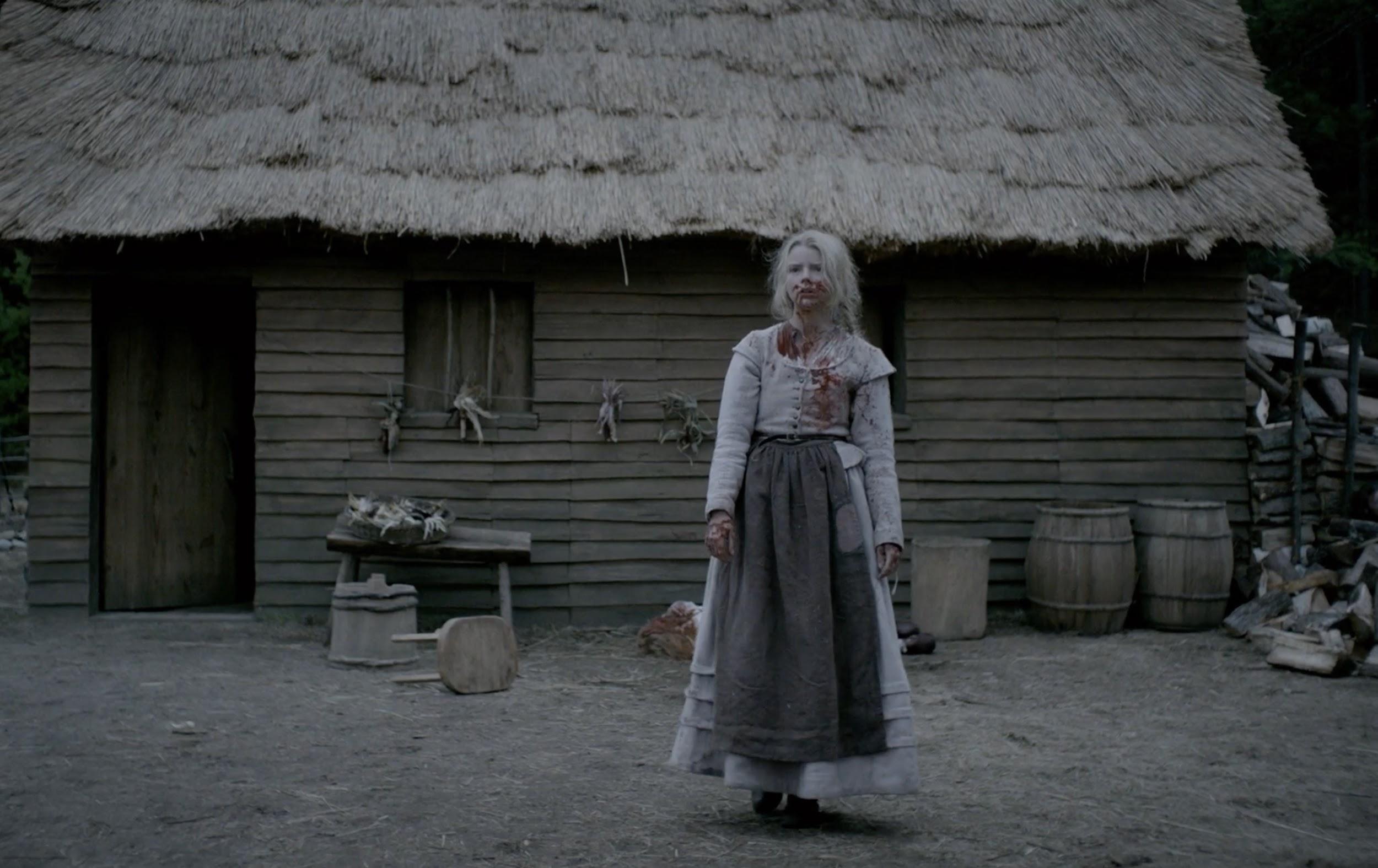 3. THE WITCH
Director: Robert Eggers
Genre: Horror, Drama
This was a strangely good year for period horror. The OUIJA and CONJURING sequels didn't actually suck, and UNDER THE SHADOW delivered both great scares and a look at an underexposed period of history. Partly due to my weakness for Gothic horror, partly due to the sheer ballsiness of setting a story in an era as unapproachable as 1600s colonial America, but mostly because of the film's excellence in all aspects of the craft, THE WITCH is far and away my favorite film of 2016. The way Eggers is able to so successfully blend genres within the minimalistic framework of his debut film must be seen to be believed. Despite the wild and grotesque imagery, it's the oceans of dread between these moments that really steal the show. "Bone-chilling" doesn't do this movie justice. With an expertly-crafted atmosphere bolstered by a haunting score, bleak landscape, and an unnerving script by way of the Puritans' strange dialect, THE WITCH is efficient, effective, and exceptional, and cannot be missed. [Ed Dutcher]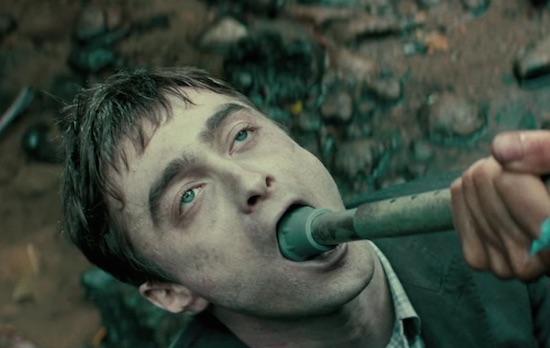 2. SWISS ARMY MAN
Director: Daniels
Genre: Comedy
Rarely, if ever, are we blessed with films as genuinely good-hearted and life-affirming as Daniels' SWISS ARMY MAN. Having been fortunate enough to catch it during its contentious Sundance 2016 debut, I cannot recall a more charming moviegoing experience in my 23 years of life. The perfect distillation of the schizophrenic creativity of the generation that grew up on YouTube, SWISS ARMY MAN is an entirely singular product of a particular time and place, making full use of the irreverence and memetic attraction of youth, while offering a yearning message of love, belonging, and acceptance. We spend so much time laughing at the unapologetically dumb premise that we don't realize we've been brought to tears until it's far too late, the film masterfully using its unorthodox and willfully transgressive concept as a placebo for its emotionally evocative wallop. And that's not even giving credit to the unsung editing and soundtrack work, which are as off-kilter and brazen as the rest of the film, coming together to form an idiosyncratic orgy of the senses. What could have been a caustic, trolling tribute to a lack of decency and taste instead became the closest thing to spirituality I've experienced in quite some time. [Thomas Seraydarian]
1. MANCHESTER BY THE SEA
Director: Kenneth Lonergan
Genre: Drama
It is my belief that the ultimate purpose of storytelling is to make us swallow the hard medicine we otherwise cannot take down. We need drama to organize and selectively present the memories that come to define a life, so that we can make more sense of our own lives as they happen to us. Kenneth Lonergan does present life in this fashion, as a burden that happens to us, as a sequence of inescapable events which become the memories that stay with us for as long as we live. What Lonergan reminds us all is that not every grief can be healed with time, that some wounds are too deep to ever fully scar over and heal. And he does so with storytelling that is simultaneously understated and visceral. It's a movie that raises some incredibly difficult questions about free will, about what we can and cannot take responsibility for in a lifetime. In our current political climate, it would be simple to write off MANCHESTER for not having a message, for not have a social goal to impress on us. But capturing the inescapable drama of being alive is truly timeless, a gift that lasts as long as we are watching films. [Carter Moon]