The Overlooked Gems of 2016
Writing about the films of the past year involved a lot of digging. Most of this required shoveling through sub-par trash. But every now and then, we found a hidden treasure. Listen to the podcast and read the listicle below to learn about our selections for the Overlooked Gems of 2016.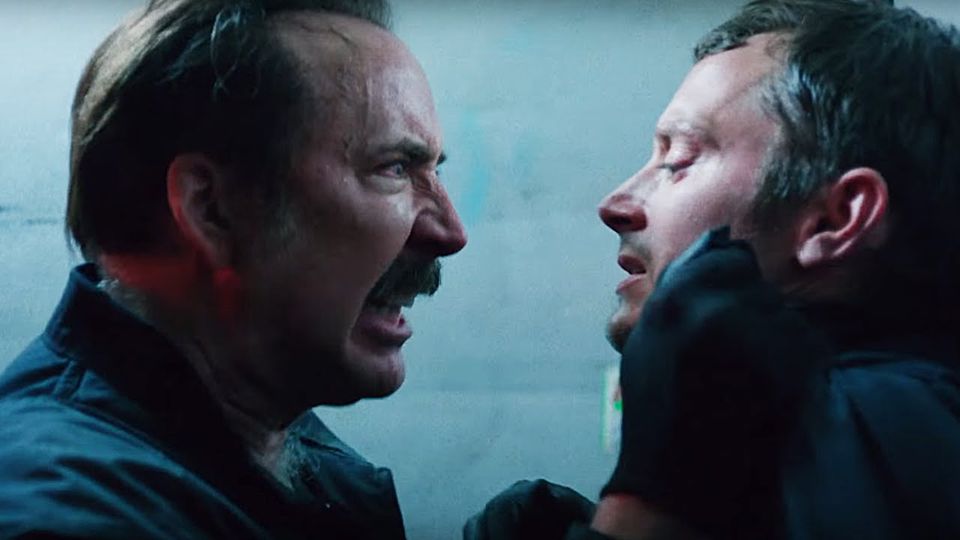 15. THE TRUST
Director: Benjamin Brewer and Alex Brewer
Genre: Comedy, Action
Once in a blue moon, Nicolas Cage gives his audience what they really want: a healthy dose of insanity mixed with just the right amount of humor. THE TRUST captures a side of Cage that we don't get to see enough: that of a full-blooded comedian. And while THE TRUST is not exactly the most inventive thriller on the market, it gives us a glimpse into a completely untapped comedic talent. Co-star Elijah Wood builds some phenomenal on-screen chemistry with Cage, wonderfully clashing the desperately manic with the haplessly anxious. It's a blissful pairing and left us hoping for more Cage-rage in the future. Fingers crossed he delivers with ARMY OF ONE.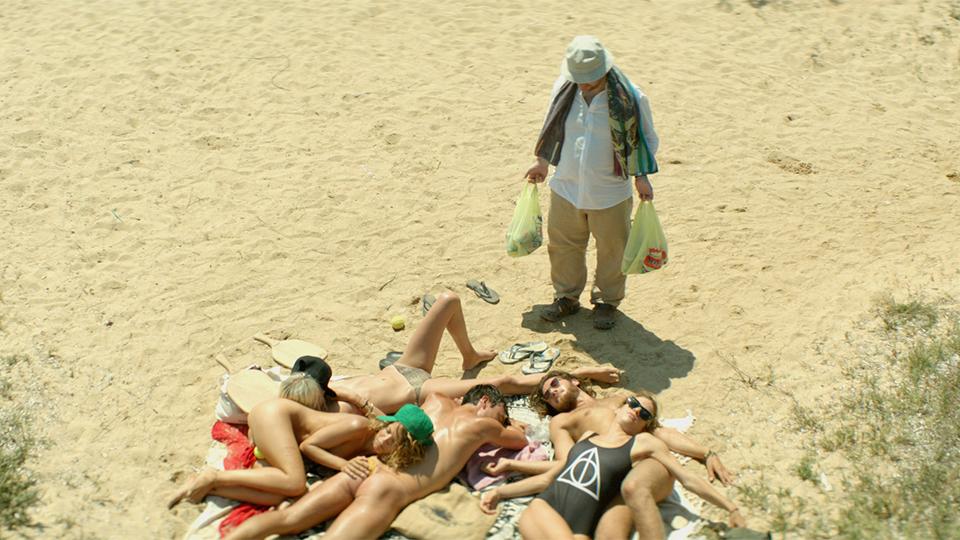 14. SUNTAN
Director: Argyris Papadimitropoulos
Genre: Comedy
Few films are quite as unrelenting as SUNTAN. In this portrait of jealousy, a conventionally unattractive doctor finds himself enchanted by a young, free-spirited tourist. Desperate to prove his worth, SUNTAN takes its audience on a disturbing discussion of gender politics and envy. Its beautiful, sun-dipped milieu wonderfully clashes with the stark nihilism of its lead character, rendering a Greek island into a cynical showroom of internalized frustrations. It's fascinating and undeniably hard to watch, but for those who can stomach it, SUNTAN is extremely rewarding filmmaking. Also, did we mention that it's leagues better than Greece's current Oscar submission, CHEVALIER?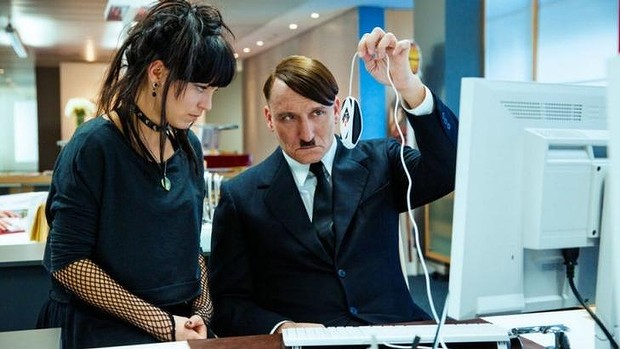 13. LOOK WHO'S BACK
Director: David Wnendt
Genre: Comedy
As a German, I never would have expected to find a tasteful rendition of a "Hitler's still among us" tale, but LOOK WHO'S BACK completely surprised me. In this BORAT-esque adventure, viewers get an eye-opening look into Germany's various generations and the way they deal with the memory of Nazi Germany. From young right-wingers to elderly citizens, this part-comedy/ part-documentary makes bold statements about Hitler's permanent residency in the mind of the German people. It's harrowing at points, but highly informative. In an era fueled by separation, hate, and anger, this might just be one of the most important films of the year, and if you care to analyze it even further, it quite literally predicted the presidential election of Donald Trump. Read the full review here.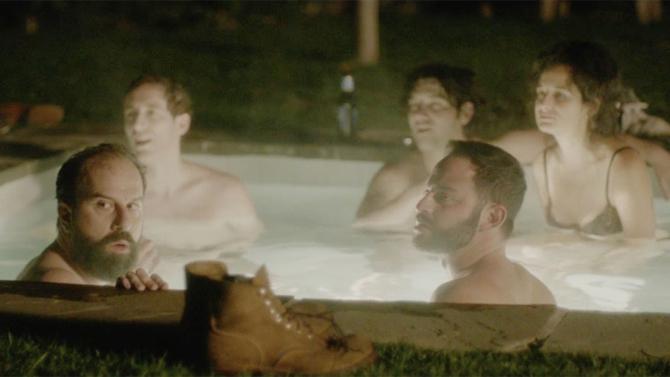 12. JOSHY
Director: Jeff Baena
Genre: Comedy, Drama
Perhaps the best least-talked-about film of Sundance 2016. JOSHY is not only currently available on Hulu, but is that rare bachelor party comedy that boasts an emotional maturity far ahead of its peers. Featuring an all-star comedic cast and a horrific inciting incident, this wonderful tale of friendship captures all of the dark comedy that a film like THE HANGOVER tries its best to veer away from. Let it be known: JOSHY is not all fun and games, and as such, is often worth your emotional investment. At its core is a deeply personal story of growth and friendship amidst a serious, life-altering crisis. It's emotionally devastating, but never too self-serious, an expertly crafted human drama delivered with precision and love from director Jeff Baena. Read the full review here.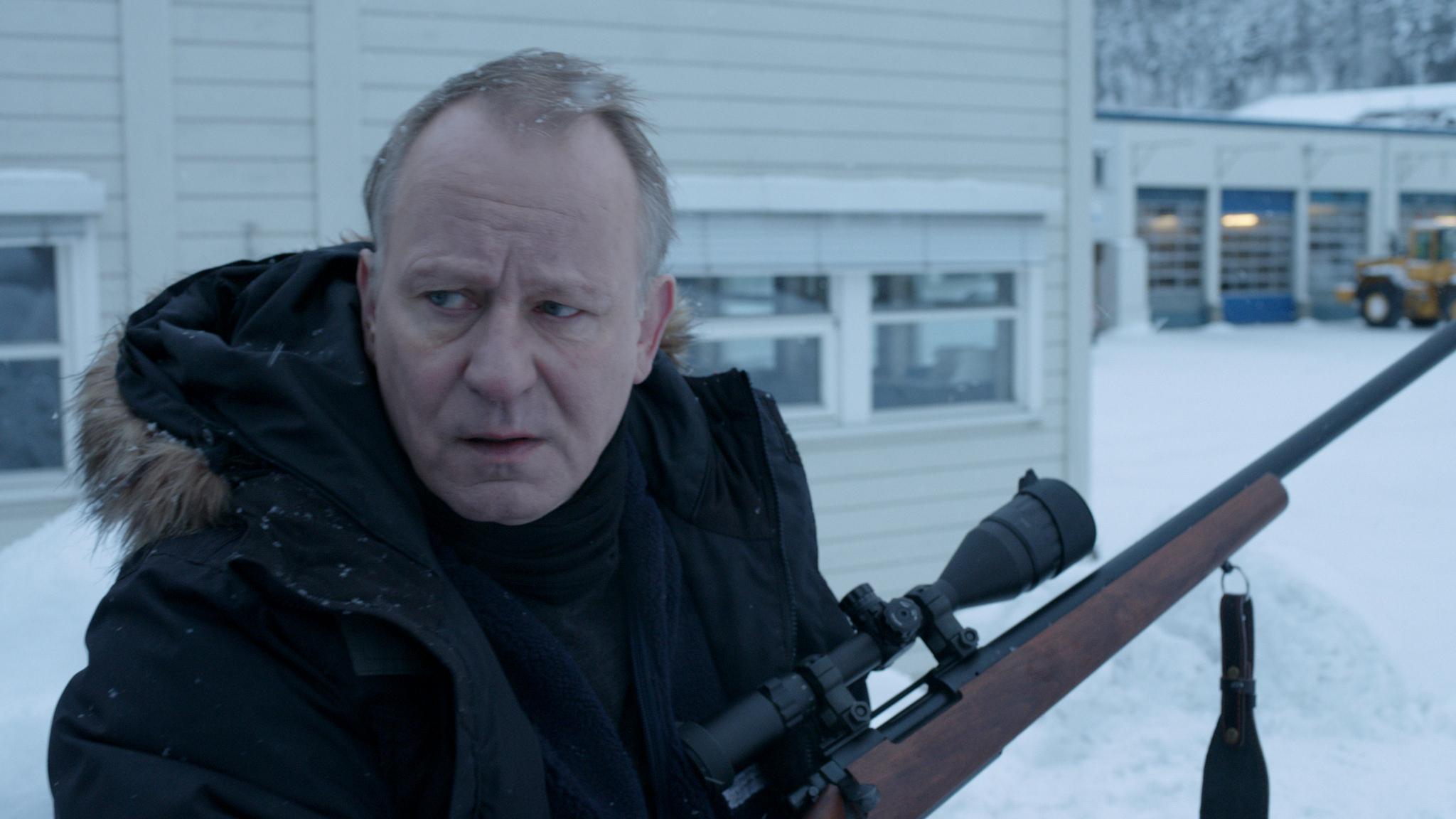 11. IN ORDER OF DISAPPEARANCE
Director: Hans Petter Moland
Genre: Drama, Action
In true Coen Brothers fashion, IN ORDER OF DISAPPEARANCE is a nightmare butterfly effect. In this highly entertaining mobster thriller, viewers track an old man's quest to avenge the death of his innocent son, unwittingly instigating an enormous mafia showdown. The gorgeous winter backdrop and tundra photography paints this revenge tale like the all-white western that we never knew we needed. And boy do the fatalities add up; it's a rather unflinching revenge story in its sheer brutality that culminates in a Peckinpah-esque gunfight, but the central dilemma of a forlorn, mourning father is what helps keep IN ORDER OF DISAPPEARANCE so interesting. The laugh-out-loud dry wit and oddball protagonists wonderfully clash with the conventions of the American mob film, rendering IN ORDER OF DISAPPEARANCE the rare metrosexual gangster-thriller of 2016. Read the full review here.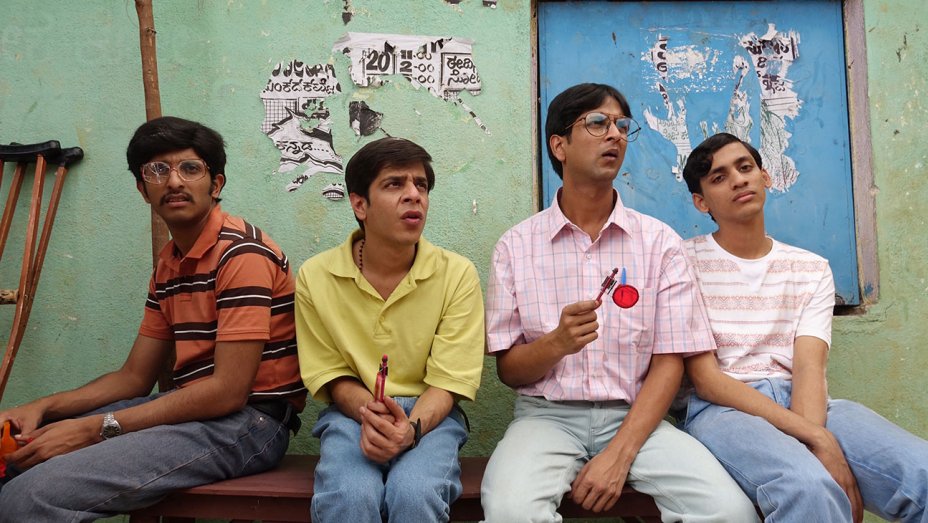 10. BRAHMAN NAMAN
Director: Qaushiq Mukherjee
Genre: Comedy
Back when we reviewed BRAHMAN NAMAN, we called it the version of EVERYBODY WANTS SOME that we should have all gone to see. Netflix's goofy Indian acquisition captured the rampant sexism of Indian bro-humor with such unflinching honesty that it blew Linklater's rather trivial nostalgia trip right out of the water. That isn't to say that either film is objectively better than the other, both were perfectly entertaining in their own right, but BRAHMAN NAMAN works to rebrand a genre tainted by false masculinity by showcasing just how incompetent men are in their last years of high school. It's embarrassing, cringe-worthy, and oftentimes shocking, but BRAHMAN NAMAN is exactly the type of provocation we need to humanize icky teen sexuality. Read the full review here.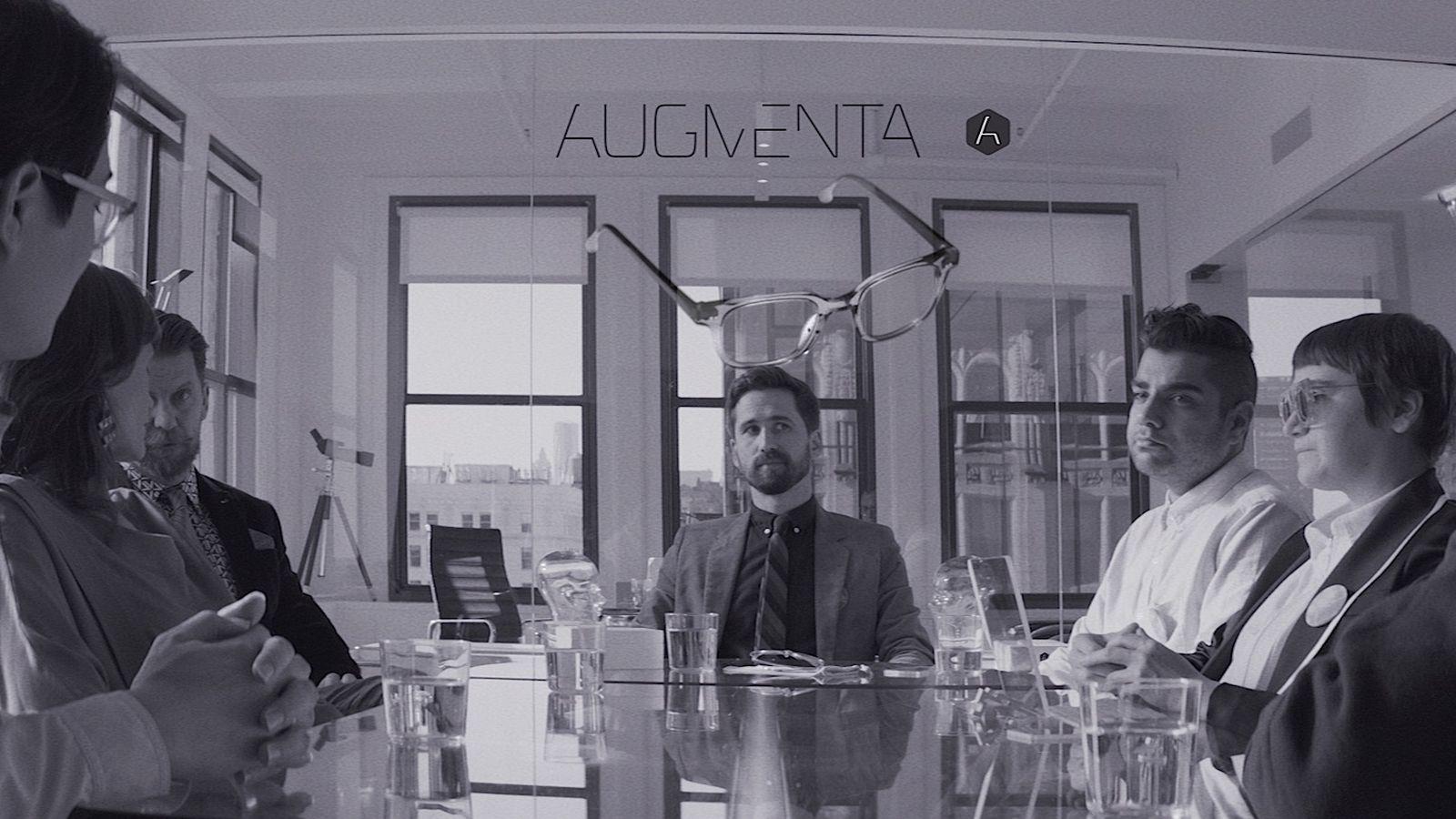 9. CREATIVE CONTROL
Director: Benjamin Dickinson
Genre: Comedy
Any instance where Reggie Watts plays Reggie Watts is cause for celebration, but CREATIVE CONTROL is a lot more than just that. In this desaturated romantic comedy, viewers are swept into a near future dominated by augmented reality. It's quasi-HER in build, but fascinating in different ways. Greatly indebted to the operatic sentiments of Kubrick's library, CREATIVE CONTROL repurposes our world as something we can consistently modulate. Silicon Valley business bros have been elevated to the stature of Jon Hamm's clique in MAD MEN, and the cynical emotional detachment wonderfully collides with the film's desperate desire to make sense of love in a world that has lost all color.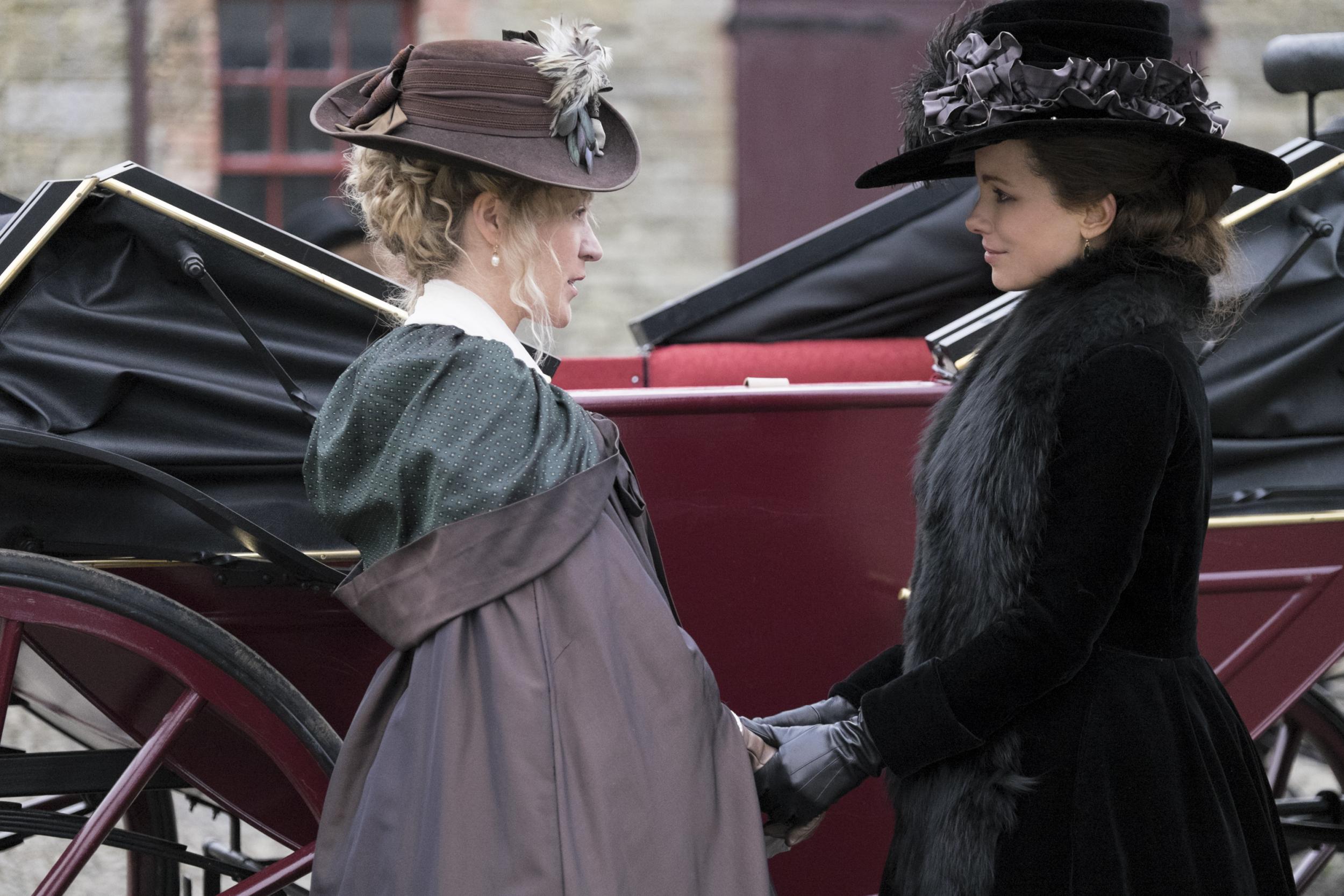 8. LOVE & FRIENDSHIP
Director: Whit Stillman
Genre: Comedy
Let it be known: LOVE & FRIENDSHIP is easily one of 2016's funniest comedies. An adaptation of Jane Austen's LADY SUSAN (it borrows its name from another Austen work, oddly enough), this is among the most invigorating period pieces I've seen in years. Don't let the period setting fool you. This is leagues more entertaining than SENSE & SENSIBILITY, and left me in stitches for extended periods of time. It is a tableau of expertly choreographed verbal tapestries. To period comedy what Howard Hawks was to the '30s farce, the framing devices used here are bar none works of genius. Just when you think you can never keep track of all these complicated names and roles, director Whit Stillman slows down his film and gives you a filmed portraiture of each character. Underneath their name is a brief biograpy. It's an ingenious fusion of modernist film technique with a traditional twist, and that is LOVE & FRIENDSHIP's greatest asset; it is so unorthodox in aesthetics, despite how well-worn its milieu is. And it's all largely thanks to the narrative's rather feminist approach to depicting conniving women at the height of their manipulative games. The snarkiest film of 2016.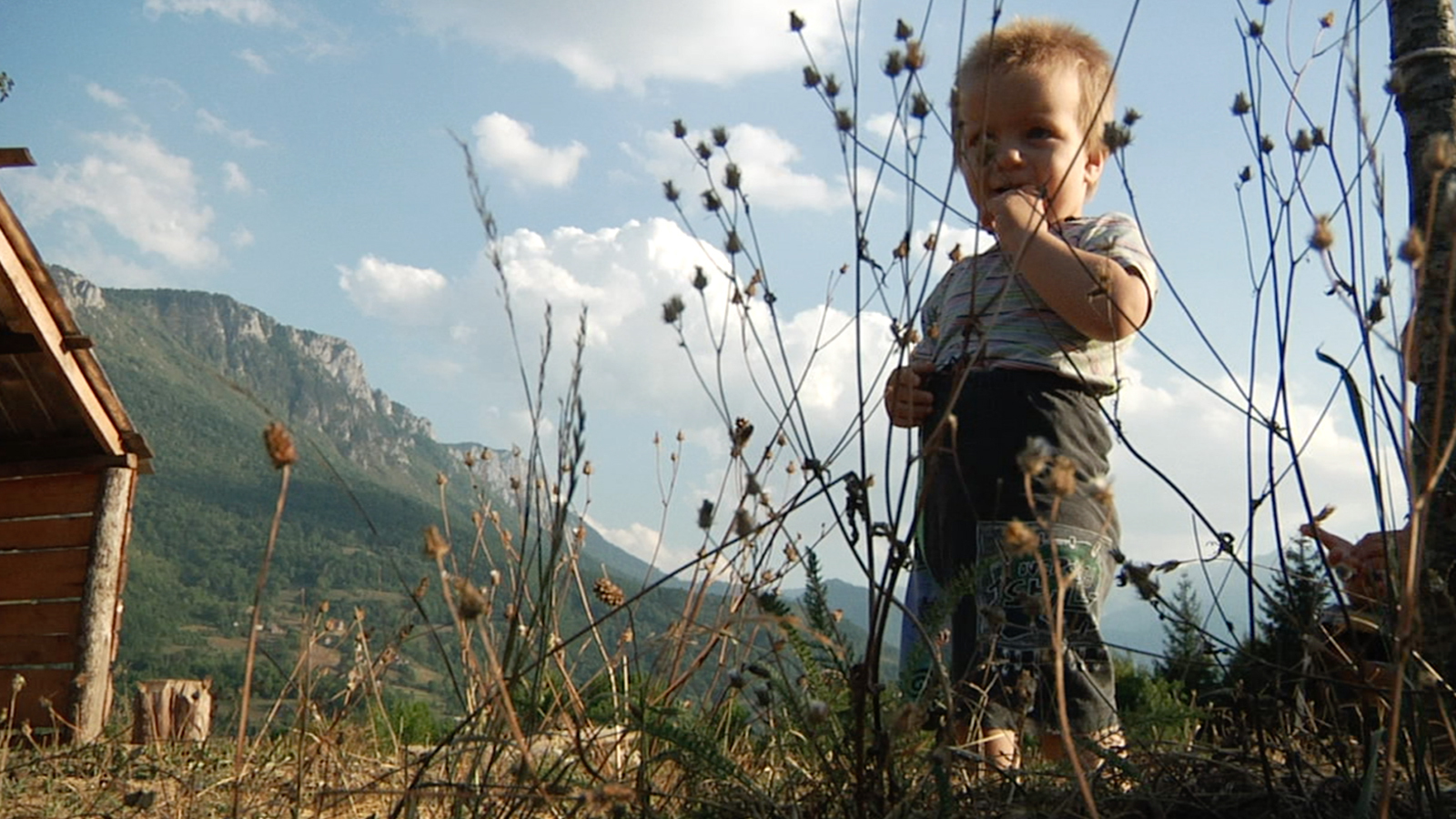 7. CAMERAPERSON
Director: Kirsten Johnson
Genre: Documentary
How many films can you name that received their Criterion release the same year they came out? Not many. In fact, the few films that do get this famous Blu-Ray treatment so early in their shelf-life are niche indie darlings that Criterion knows will sell well (i.e INSIDE LLEWYN DAVIS, MOONRISE KINGDOM, etc.) But Kirsten Johnson's documentary CAMERAPERSON is somewhat unprecedented. Here we have a documentary that quietly made waves among the more astute critics present at Sundance, buried under the hype of WIENER and O.J: MADE IN AMERICA. But CAMERAPERSON might be the single most important discussion of the medium made in years, and anyone remotely interested in the form should feel obligated to view it. It's painfully self-effacing, and tragically astute. A documentary for the ages, and one that is sure to be taught in schools years from now. Read more in our Sundance roundup.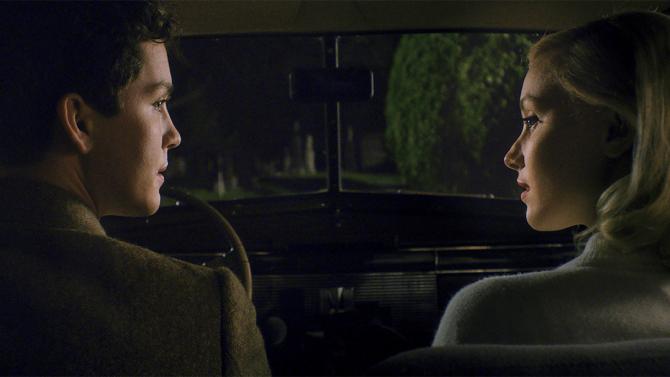 6. INDIGNATION
Director: James Schamus
Genre: Romance
Back at Sundance 2016, THE BIRTH OF A NATION, HUNT FOR THE WILDERPEOPLE, and MANCHESTER BY THE SEA sucked up such an excessive amount of buzz that INDIGNATION (and a number of others) were almost entirely forgotten. Looking back at the festival a year later, it's almost indisputable that this charming romantic tragedy can hold its own next to the competition. INDIGNATION is a tale of love lost and ideological struggles. Its willfully unsympathetic protagonist wonderfully collides with the film's hostile environment. And while it often panders a little too much for its own good, INDIGNATION excels in analyzing religion, depression, free love, and anarchy in an era that staunchly enforced the status quo.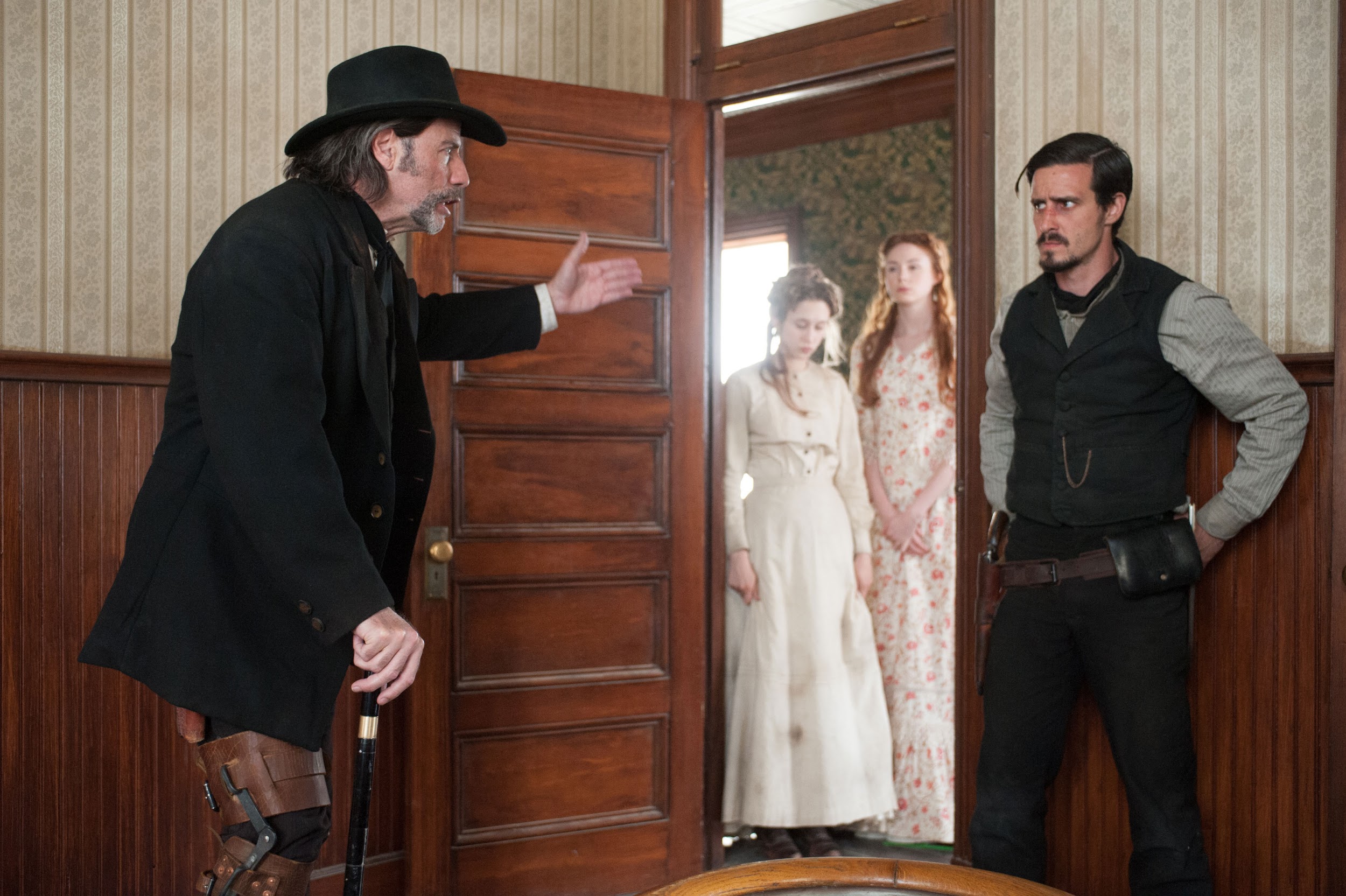 5. IN A VALLEY OF VIOLENCE
Director: Ti West
Genre: Western
Horror icon Ti West has somewhat cemented his reputation as a master of style in his outings THE HOUSE OF THE DEVIL and THE INNKEEPERS. But the downside was that these two confident projects were sure to typecast him as a genre director. Along comes horror titan Blumhouse, and gives West the opportunity to direct a western. And what a film it is! It's a goofy, bubbling B-movie romp, featuring one of the cutest pups in modern cinema. Oh, and did we mention that Ethan Hawke and John Travolta play men on opposite sides of the law? There are rarely one-note revenge tales that pay off so well, but IN A VALLEY OF VIOLENCE may just be that fun shoot 'em up you were waiting for all year (and just didn't realize you missed). Read the full review here.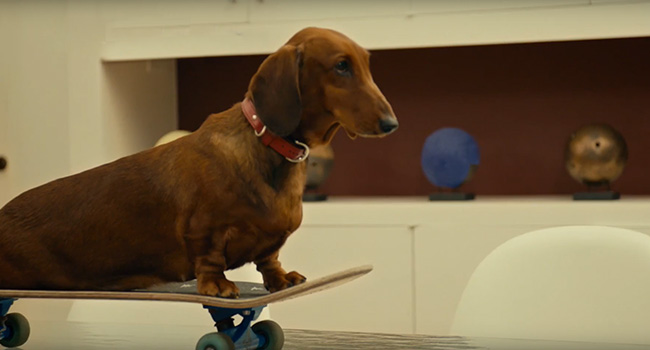 4. WIENER-DOG
Director: Weiner-Dog
Genre: Comedy
Todd Solondz is in many ways that director you regret not having been aware of back in high school. He is, by all accounts, the edgy, provocative, and effortlessly controversial auteur who isn't scared of crafting a conversation between a pedophile and his pre-teen son. With 2016, Solondz threw WIENER-DOG onto the silver screen, and with an all-star ensemble ranging from Greta Gerwig to Danny DeVito, it sounded like a surefire hit. To say that reception was mixed at Sundance would be an understatement, and its ensuing release on Amazon Prime didn't bode too well for it either (with a current rating of one star). But is anyone really surprised? For a film that so endearingly advertises a cute puppy romp, Solondz flipped the tables, and delivered a nihilistic analysis of mortality, rendered through the lens of the titular Dachshund. Solondz did to animal lovers what Korine's SPRING BREAKERS did to frat bros. It never was going to be everyone's cup of tea, but then again, Solondz's filmmaking never was to begin with. Read the full review here.
3. SUNSET SONG
Director: Terence Davies
Genre: Romance, Drama
It's quite the buzzkill that SUNSET SONG was almost literally buried among the hyped up, woke-as-hell releases of 2016, especially when considering how hard it is for director Terence Davies to actually get a film made. With the booming success of timely character portraits such as MOONLIGHT, AMERICAN HONEY, and ELLE it's no surprise that there was little-to-no interest in Davies's Scottish period piece. And frankly, it's a shame. Once you pull back the veneer of SUNSET SONG's endless sadness, you find one of the most human films of 2016. A gorgeously shot, effortlessly acted, and painterly depiction of human kindness in the face of adversity. It is a deeply touching tale of love and memory, and lingers like a distant recollection, much in the same way that Terrence Malick's DAYS OF HEAVEN did. It is, by all accounts, one of the finest films of 2016.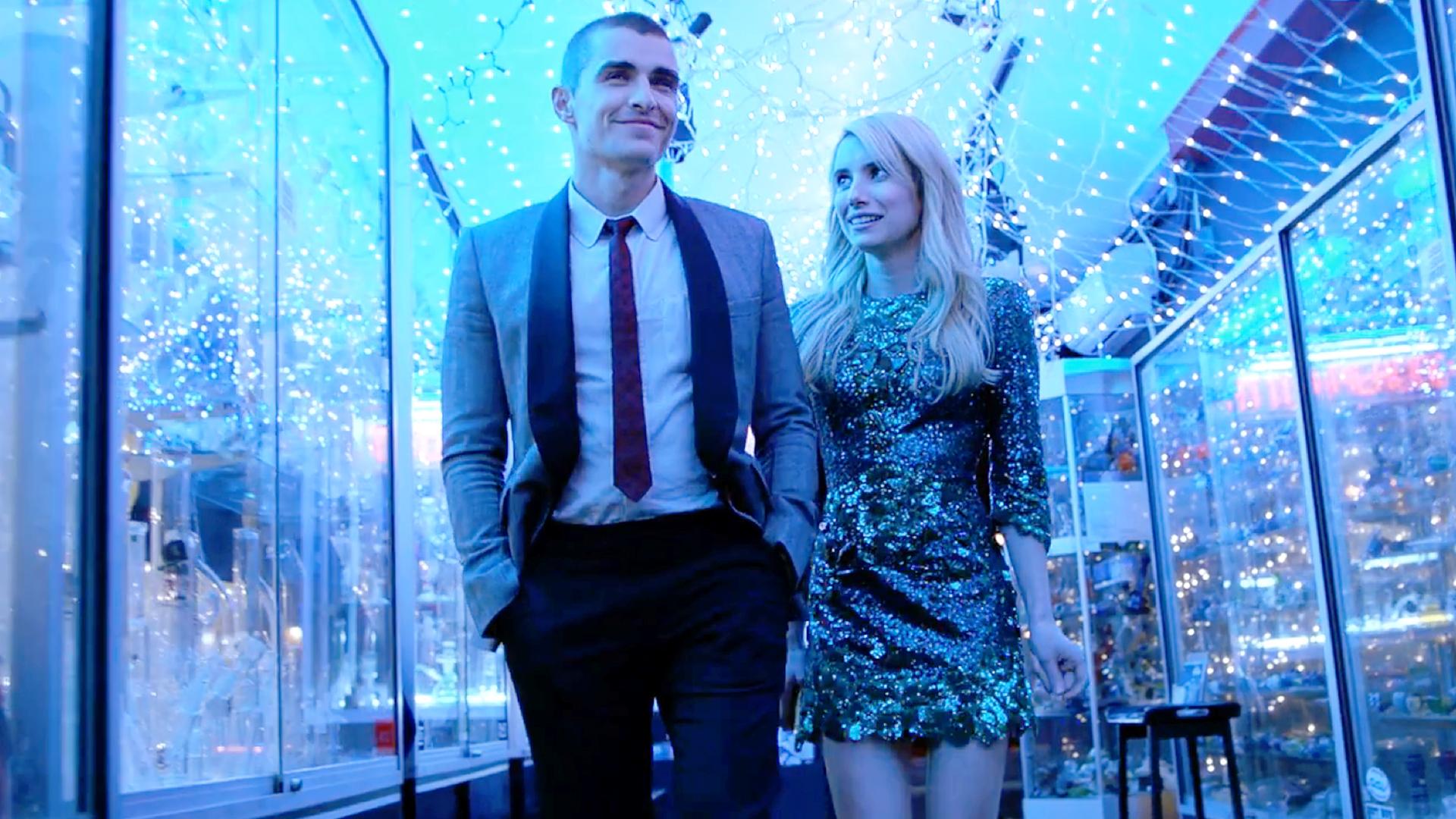 2. NERVE
Director: Ariel Schulman and Henry Joost
Genre: Action
Perhaps the perfect example of an "overlooked gem," NERVE was easily among the most purely entertaining theatre experiences of the summer of 2016. And it appears nobody went to see it! In a cinematic climate where spectacle has mostly been relegated to superhero fare and espionage thrillers, NERVE played its cards right into the hands of our millennial generation. But what could have been a cringe-inducing, neon-soaked mess ended up passing with flying colors. NERVE is silly, self-aware fun, and this is never better encapsulated than the absurdly loveable line delivery, "I spend a lot of time on the dark web." Where most viewers found themselves buying tickets for CAPTAIN AMERICA: CIVIL WAR and STAR TREK BEYOND, NERVE quietly went under the radar as the goofy thrill ride we really deserved. Read the full review here.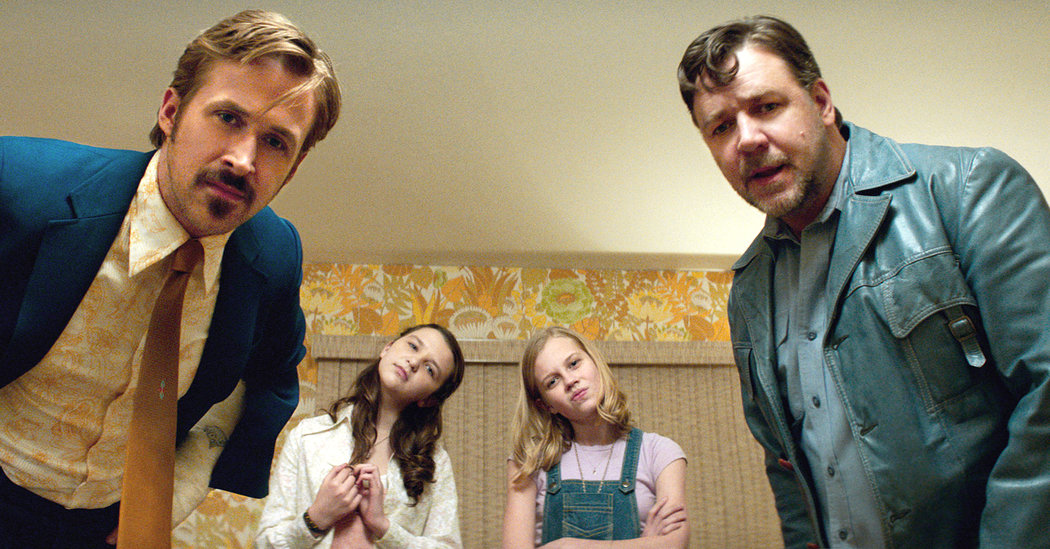 1. THE NICE GUYS
Director: Shane Black
Genre: Comedy, Noir
It's honestly a travesty that THE NICE GUYS only made around 37 million at the box office. A whimsical fusion of THE BIG LEBOWSKI and INHERENT VICE, Shane Black's latest foray into the buddy-cop subgenre cemented his talents as a master of comedic subversions. Lead by the charming chemistry of its leads Ryan Gosling and Russell Crowe, THE NICE GUYS felt like a surefire hit. And yet somehow it found itself approximately 13 million USD shy of its budget. Here's to hoping Black continues to get more opportunities to pump out such inventive content. To call THE NICE GUYS the best comedy of 2016 would be an understatement. In fact, it might just be the most inventive comedy we've had in years. Read the full review here.