Sundance Midway Roundup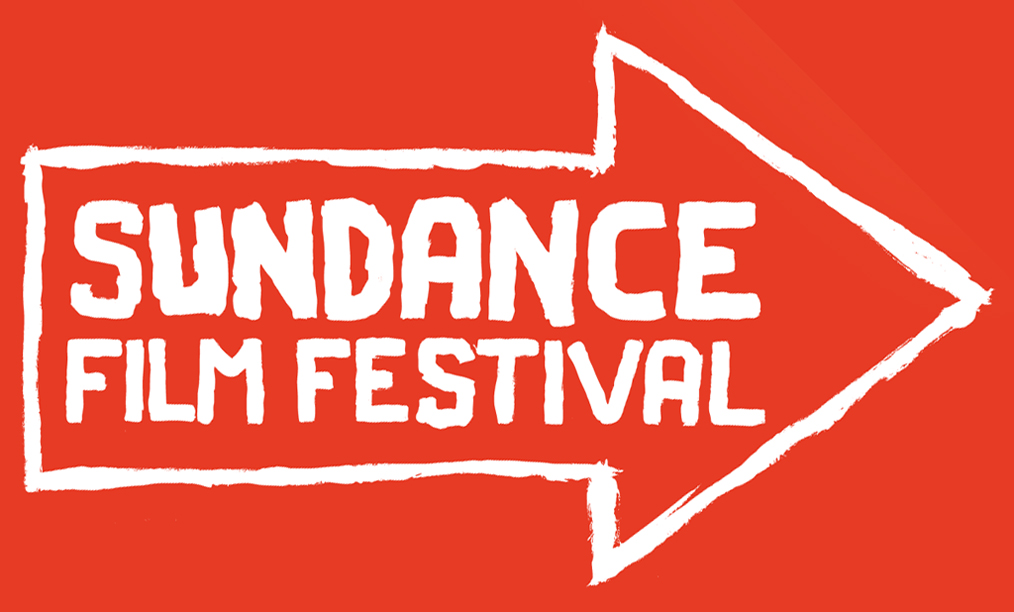 Crossfader Editor-in-Chief Thomas Seraydarian, Film Editor Sergio Zaciu, and staff writer Ian Campbell attended the 2016 SUNDANCE FILM FESTIVAL in Park City, Utah this year! Here is a roundup of the films they caught during the first half of the festival (ordered worst to best)!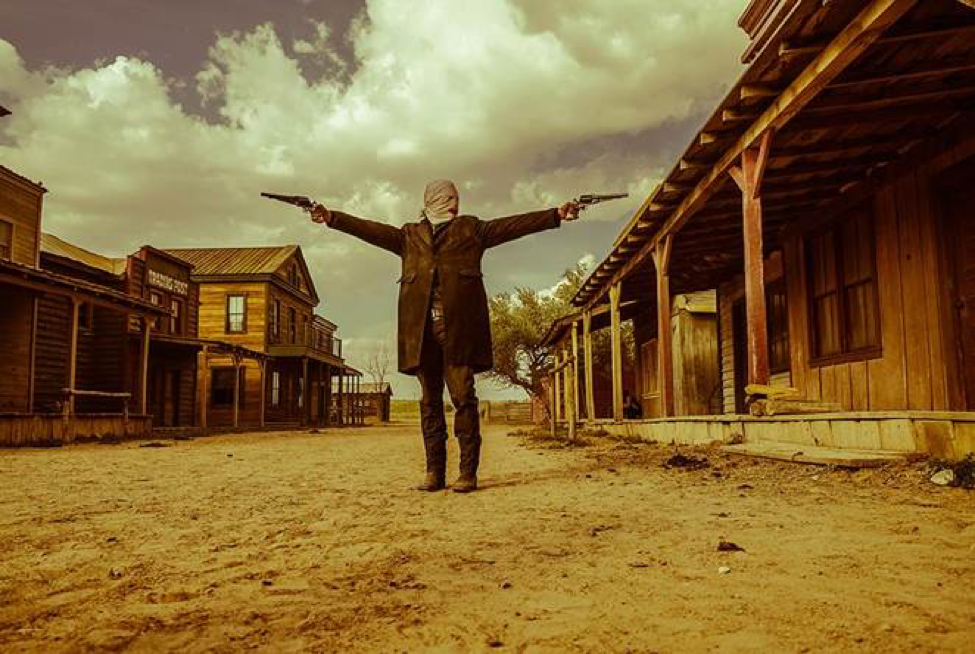 21. OUTLAWS & ANGELS
Director: JT Mollner
Genre: Western
Disgustingly juvenile, tactless, and ugly, OUTLAWS & ANGELS has nothing going for it save for a handful of visually interesting sequences and a strong comedic performance from supporting actor Keith Loneker. The rest of this gritty western is nothing other than senseless brutality for the sake of excess. It is a film that woefully believes that it's actually saying something, but instead turns what could have been a dumb, wild ride into an overlong, pseudo-prophetic piece of garbage. Obnoxious yelling and abrasive violence causes the entire experience to play out like a poorly directed clone of Tarantino's THE HATEFUL EIGHT, causing the messy staging, unrefined editing, and absurd violence to come across as fundamentally needless. There's no restraint in this film, and despite being hailed as the 35mm film projection screening of the 2016 Sundance Film Festival, it's a film that's rarely even pretty, and clearly has little-to-no understanding of how western cinematography should be used to greater effect. Shooting 35mm is expensive—writing a good screenplay is free. [Sergio Zaciu]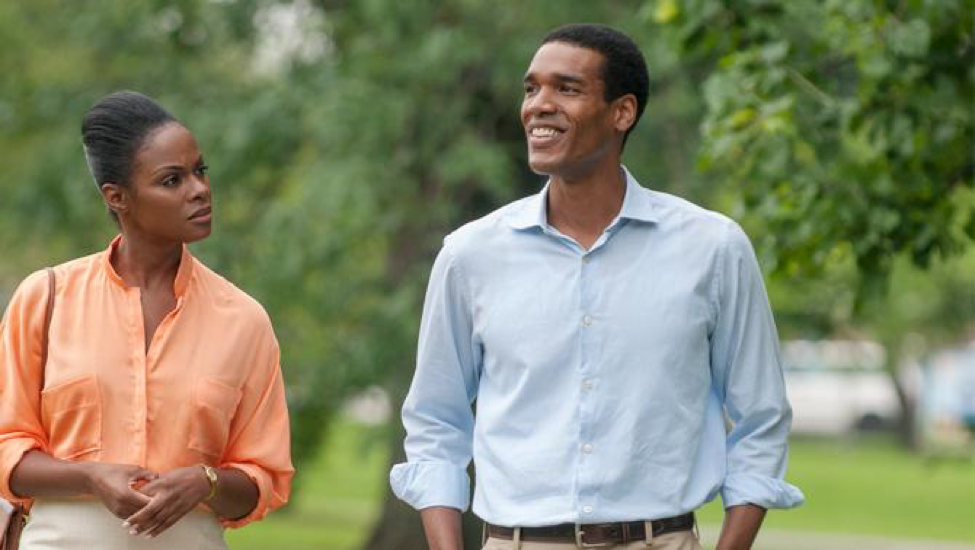 20. SOUTHSIDE BY YOU
Director: Richard Tanne
Genre: Drama, Romance
A film lacking a reason for existing, SOUTHSIDE BY YOU (directed by Richard Tanne) gets by on the charm of its performers and their charm alone. Unfortunately, the Barack Obama rom-com is almost too committed to accurately portraying its primary players. The film works hard to remind the audience that these two young lawyers are Barack and Michelle Obama to the point of distraction. The story suffers when the First Family's ideologies are continually hammered into the audience's head. Regardless, the film is a small oddity in its own right and there is something fun about seeing '80s Chicago being navigated by two real-life titans of our time, even if their true-life love story is mediocre at best. [Ian Campbell]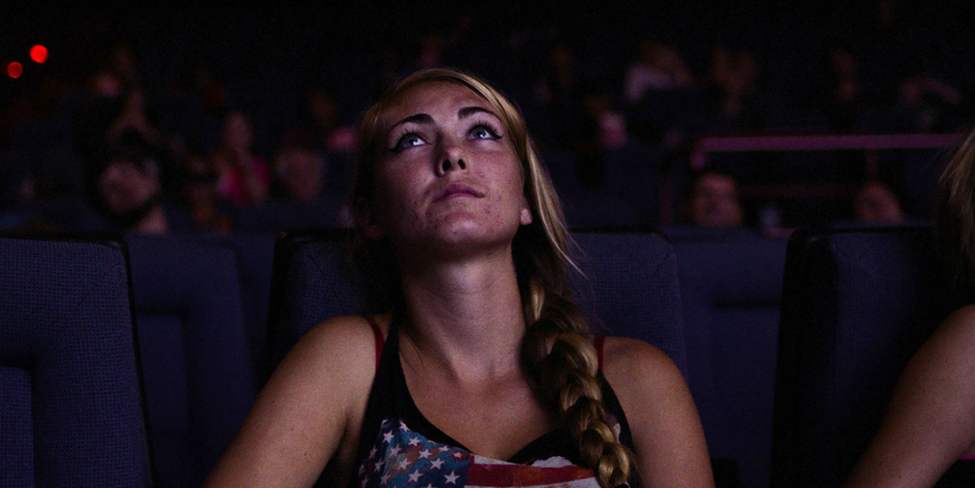 19. DARK NIGHT
Director: Tim Sutton
Genre: Drama
Inspired by the Aurora shooting at THE DARK KNIGHT RISES screening, DARK NIGHT is frustratingly derivative of the works of Korine, yet surprisingly effective in misdirection. DARK NIGHT is a successful exercise in capturing depression in 21st century America, like GUMMO for the millennial crowd, tackling a generation mired by the horror of gun violence and mental health. On paper this is a fantastic concept, but in execution it's lacking and pastiche beyond repair. Yet every now and then director Tim Sutton exposes strokes of genius, rendering theater hallways into death traps comparable to gas chambers, eerily forcing his viewer to reconcile with the fact that this film is not completely fictional. Explosive sound work and a clever use of the mundane helps elaborate on Sutton's thesis that although there is one shooter in this film, every character could have been just a likely to carry out the attack, coming to the powerful conclusion that America needs to start to support its disenfranchised youths and traumatized veterans just as much as it needs to crack down on gun regulation. [Sergio Zaciu]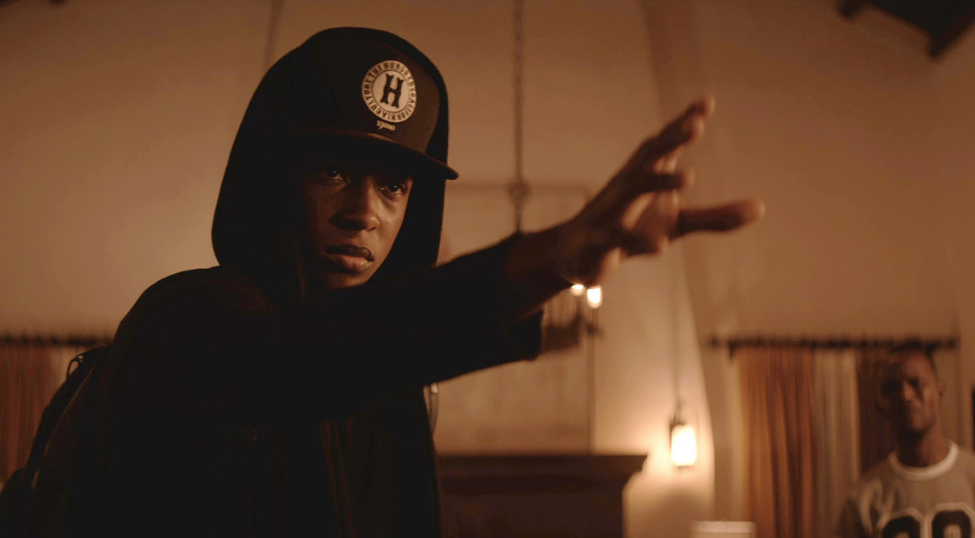 18. SLEIGHT
Director: JD Dillard
Genre: Action, Drama
For a debut feature and a genre film, SLEIGHT is pretty impressive. While lacking in a strong narrative or fully developed characters, SLEIGHT shines by indulging big ideas and tasteful special effects. SLEIGHT is the story of Bo, an aspirational street magician and drug dealer in LA who's just trying to raise enough money to "get out" with his younger sister to someplace better. Of course, he gets caught up in the wrong crowd and has to use his magic skills (and a slightly disgusting body modification) to save his family and his newfound love interest, Holly. It doesn't get more complex than that, and while SLEIGHT does feature some interesting supporting actors (Sasheer Zamata [SNL] and Cameron Esposito [LA Comedy Scene]), the performances are sorely lacking; understandable given that this is some of these actors' debut feature. Luckily the novelty of the idea (a magician superhero) and the subtle special effects (floating coins, electromagnetism) make this an above average genre flick and marks director JD Dillard as someone to watch. [Ian Campbell]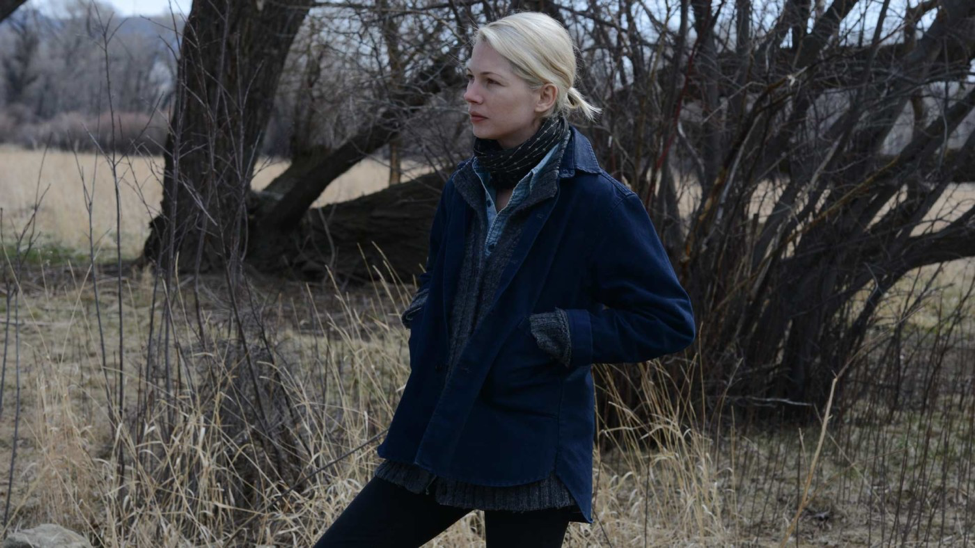 17. CERTAIN WOMEN
Director: Kelly Reichardt
Genre: Drama
Kelly Reichardt's return to the director's chair is often staggeringly beautiful, capturing a series of vignettes of women's lives in Montana, but undeniably confused. Adapting a series of short stories, the audience drops in and out of these characters' trivial yet quietly profound existences in a melancholy daze. This Altman-esque approach to filmmaking is significantly more experimental than usual, capitalizing on an extremely slow burn. The wilfull absence of action is supported by the film's small-town milieu, something that will certainly be hard to digest for many viewers. Reichardt has challenged her viewers with her latest effort, but what stood out most during her Q&A at the festival was her inability to reconcile what she was trying to say with her film. Even her more feminist overtones seemed to have gone over her head, and Kristen Stewart made it abundantly clear that almost no rehearsal time went into making this film, which makes one wonder: what has Reichardt accomplished with her camera that couldn't have been said on paper? [Sergio Zaciu]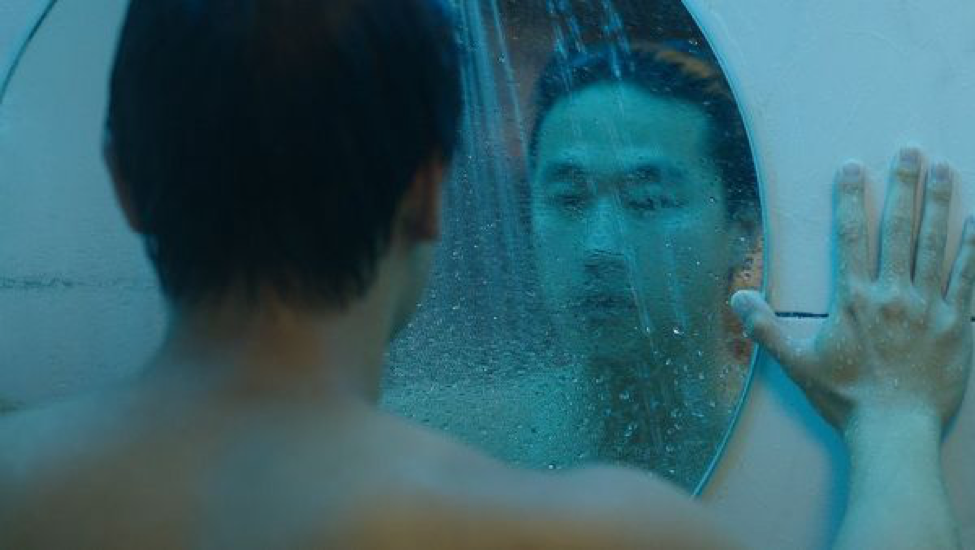 16. SPA NIGHT
Director: Andrew Ahn
Genre: Drama
The biggest thing to take away from SPA NIGHT, Andrew Ahn's debut feature, is the bold alternative take on an "American film" that it represents. It's only after the film has ended that the audience member realizes there is not a single white person that is focused on in any shot, which is a refreshing and realistic lens through which to view Los Angeles (and the world at large). Almost entirely in Korean, with but one major sequence in English, SPA NIGHT is fiercely local and authentic. However, audience members not from the City of Angels will only have the story to rely on, which will yield smaller returns. Telling the story of a shy Korean spa worker struggling with his sexual identity, the film has great moments, as several questions of immigrant identity and loyalty to family at the cost of personal sacrifice are brought up and chewed over, but the film treats its major advertising point as a subplot. The homoerotic undertones deliver a handful of scenes of electric yet understated tension, but nothing unique or innovative is done in terms of telling a LGBT narrative and the requisite scenes of doubt and guilt are all we really see presented. Ending abruptly as our main character goes for a run, SPA NIGHT never resolves its characters' problems, which lends a sense of verisimilitude, if not a sense of fulfilling closure. [Thomas Seraydarian]
15. PLEASURE. LOVE.
Director: Huang Yao
Genre: Drama, Romance
Deeply pensive, slow burning, and gorgeously photographed, Huang Yao's debut feature was met with polarizing opinions at the Sundance film festival, captivating the Crossfader team for its tasteful erotica, yet flatlining narratively as little more than a millennial's interpretation of Wong Kar-wai's IN THE MOOD FOR LOVE. Having said that, it is fascinating to watch Beijing cinema channel the trappings of Taiwan, but unfortunately, the film falls a little short of being innovative. Yao's visuals are beautiful here, and the first half of his film functions as a confident analysis of the differences between true love and sexual pleasure, but his second half begins to lose its trust in the viewer's intelligence, resulting in the puzzle pieces of this romance to be spelled out a little too obviously. [Sergio Zaciu]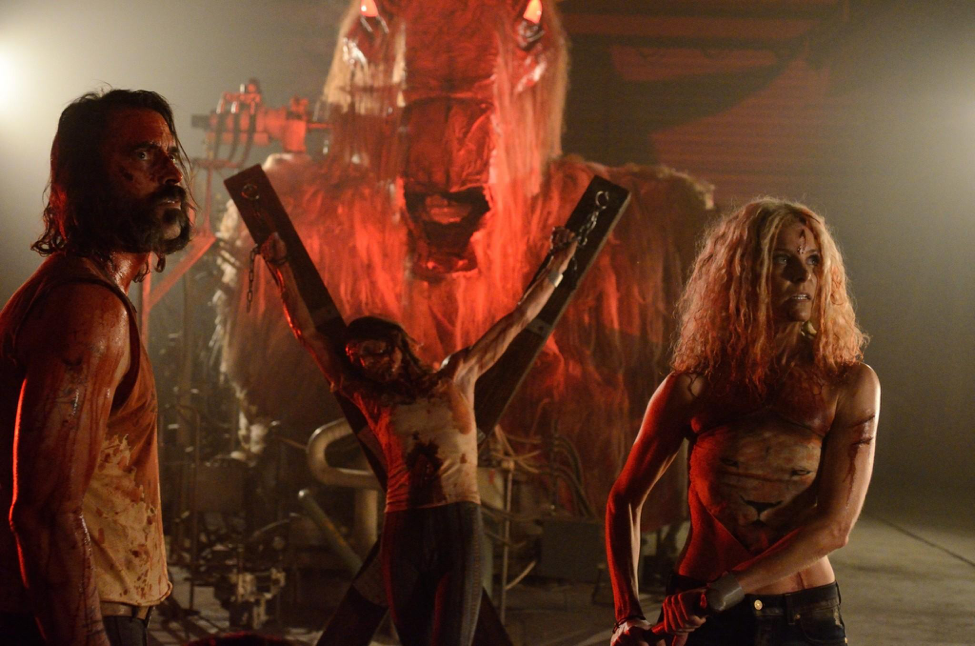 14. 31
Director: Rob Zombie
Genre: Horror
This isn't the objectively best Rob Zombie film (that distinction would probably go to THE DEVIL'S REJECTS), although "objectively best" isn't really a concept that has any business being applied to Rob Zombie anyway. What's important is that 31 is Rob Zombie at his most unfiltered, considering the film was made in less than a year, was almost entirely crowdfunded, and proudly boasts a current rating of NC-17 without any presumable efforts to edit it down (dare I drop the word "auteur?"). Carrying the overall air of a movie based on a Universal Halloween Horror Nights maze (not the other way around), the film quickly throws its protagonists into an ultraviolent survival contest. The film is occasionally as fun as it fancies itself, and Richard Brake deserves recognition for his portrayal of the gleefully demented main antagonist, but the dialogue is often painful, punches are pulled more often than is expected, Sheri Moon Zombie still hasn't earned her place at the forefront of a film, and the film is about 20 minutes too long. That being said, the hefty doses of humor employed keep this from being as bleak as Zombie's previous filmography, and the unapologetic nature of its midnight circuit aesthetic is rather endearing. Watch accompanied by a six pack. [Thomas Seraydarian]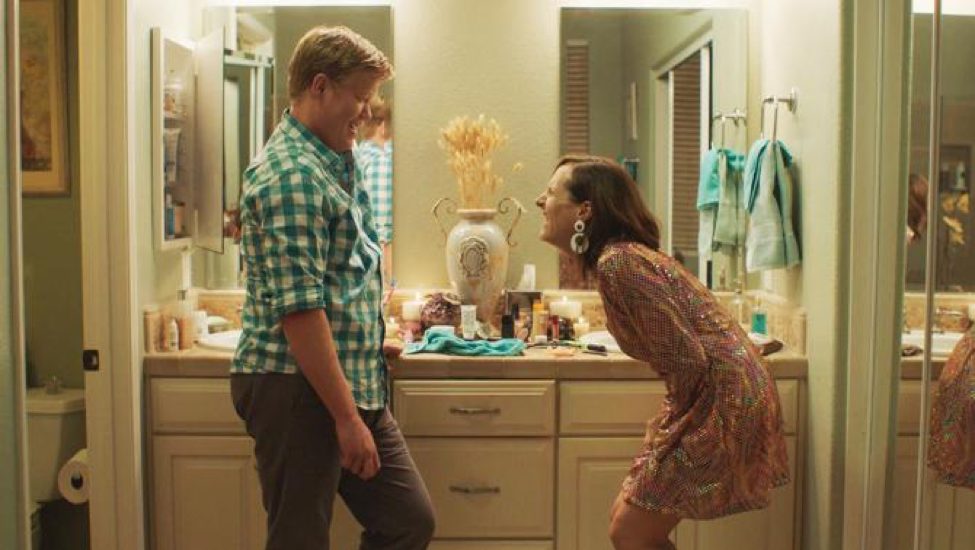 13. OTHER PEOPLE
Director: Chris Kelly
Genre: Drama, Comedy
For the Sundance premiere of a first-time writer/director, OTHER PEOPLE possesses a notable sense of maturity that many of its "indie" contemporaries throw by the wayside in favor of sun flares and soundtracks that wish they were made by Passion Pit circa 2009. Despite holding a position as a writer for SNL, Chris Kelly demonstrates far more of a flair for drama than comedy, and the surprisingly deft handling of said drama by Molly Shannon is reason alone to give the film a shot. Telling the story of a family dealing with the progressively grim cancer diagnosis of Shannon's Joanne, drama and comedy are juxtaposed and integrated in a way that feels authentic. In addition, the film utilizes a refreshingly understated take on a gay relationship as its subplot, dealing with the long-simmering aftermath of a coming out as opposed to tired buildup related to the announcement of such. That being said, the film doesn't showcase any particularly impressive use of film technique or form, the supporting cast falls into the trap of being quirky rather than developed, and the funniest scenes are entirely unrelated to the narrative at hand (although the scene with J.J. Totah is just as good as everyone says it is). Regardless, the strong performances carry OTHER PEOPLE through, and at the end of the day it remains a debut with a tangible sense of "heart." [Thomas Seraydarian]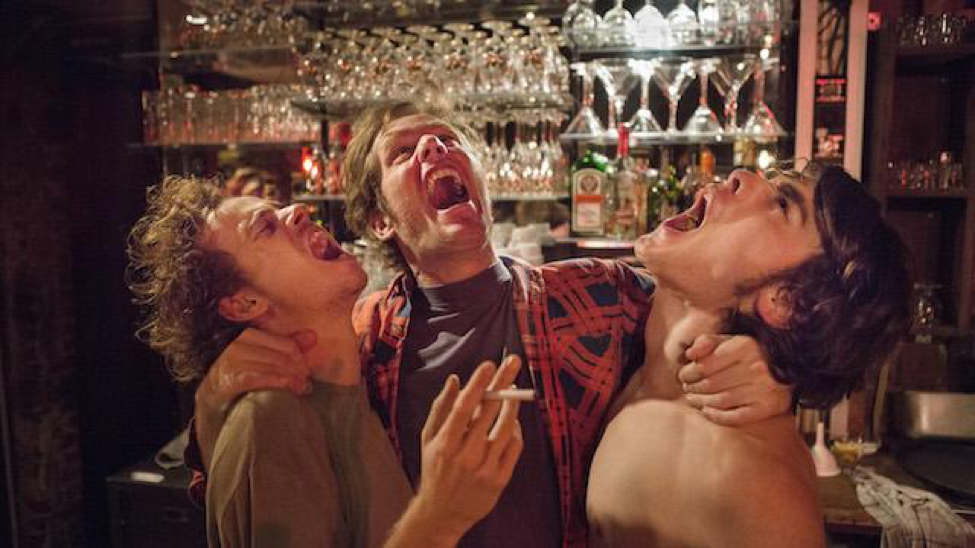 12. BELGICA
Director: Felix van Groeningen
Genre: Drama
Sometimes the only answer to a problem is just to grow up and face reality. BELGICA, directed by Oscar-nominated Felix van Groeningen (BROKEN CIRCLE BREAKDOWN), deals with these themes in the midst of Belgium's apparently hopping nightclub scene. Ostensibly the story of two brothers who turn a bar into a nightclub and almost get swept away by addiction, BELGICA's bread and butter are its lavishly filmed party scenes and the eye for poignant images that Van Groeningen shows on the screen. BELGICA might not be everybody's cup of tea, but seeing the gradual shift in performance as the younger brother Jo has to embrace maturity and the older brother Frank succumbs to his lesser and more childish impulses is fascinating to watch. I only wish I had a better understanding of Belgium as a country, because while watching the film, I couldn't help but feel a layer of meaning lost because of my lack of familiarity. BELGICA may be a tad too long and it may or may not have a profound message about social issues in Belgium, but when it comes to entertainment value, BELGICA does not disappoint. [Ian Campbell]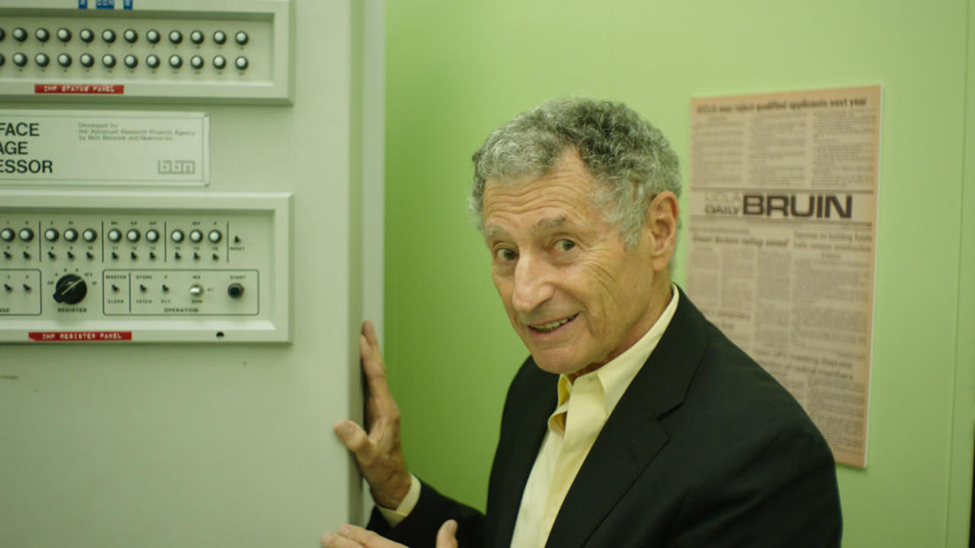 11. LO & BEHOLD: REVERIES OF THE CONNECTED WORLD
Director: Werner Herzog
Genre: Documentary
An inherently curious man, Werner Herzog is able to turn a documentary that, while interesting, would not be very compelling (visually or otherwise) into a story of ideas so far reaching that they extend beyond the topic at hand. LO & BEHOLD is a documentary about the Internet; its beginning, its current state of rapid innovation, and the potential destructive or hopeful future it could create. Herzog interviews pioneers, hackers, and Luddites, but LO works by not focusing on the most technical aspects of computer networking technology, but rather the nature of relationships themselves—how the Internet represents, informs, and changes them. What is also so successful about LO is its use of nature and other expressive images to explain the more abstract and invisible aspects of computing. Networked servers are not a cold, sterile room filled with black boxes, they're submerged hands leaning over a kayak as ripples of water flow over and around them. The Internet is not just the connections between computers. It's the roots of a tree, the players of an elaborate online puzzle game, a satellite beaming images from space, the future of human consciousness. Herzog's genuine interest shines through his more traditional and expected droll sense of humor and general fear of humanity. For that reason LO AND BEHOLD comes off as one of Herzog's most hopeful works; he shows that the Internet can be damaging and dangerous, but that human relationships will always exist. [Ian Campbell]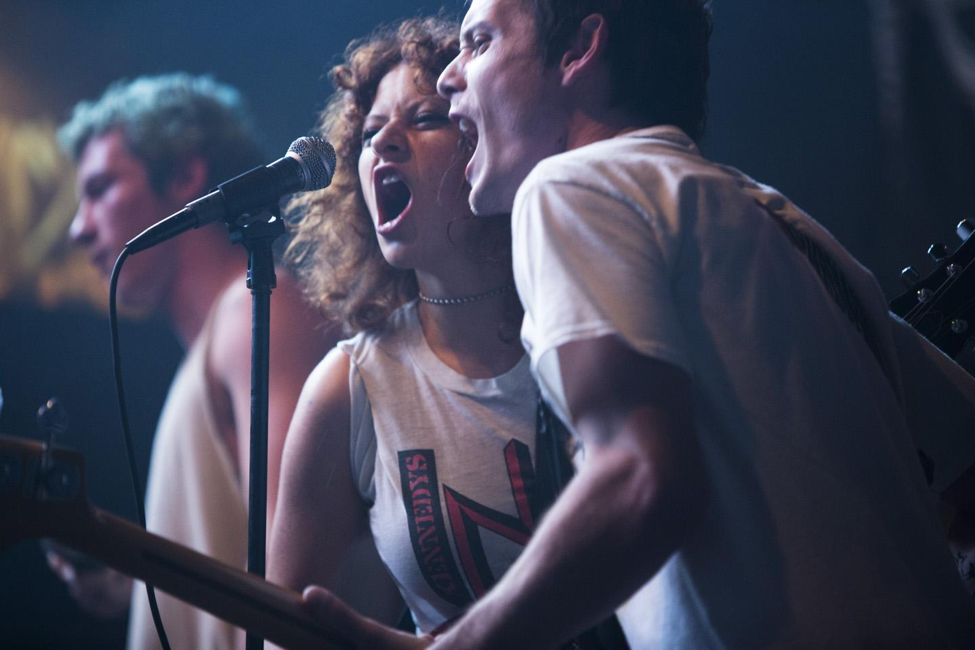 10. GREEN ROOM
Director: Jeremy Saulnier
Genre: Thriller
DIE HARD in a neo-Nazi biker bar. GREEN ROOM is Jeremy Saulnier's follow-up to his edge-of-your-seat 2014 morality tale, BLUE RUIN, a quietly explosive piece of revenge cinema. Following in the aesthetic footsteps of his previous effort, GREEN ROOM carries over all of the fun and insanity, but seems to have lost its profundity in the process. As the film's protagonists undergo a brutal siege scenario inside the hardcore punk venue's titular green room, tension is ratcheted up to 11 and characters lose their minds in the horror of the situation. Beautifully photographed and fantastically choreographed, GREEN ROOM is a rare modern action film that is never a muddled mess during its shootouts. All of this is bolstered by fantastic gore and a quietly devious performance from Patrick Stewart. Unfortunately, all of this has been done before in BLUE RUIN, and it would have been welcome to see Saulnier embrace a greater theme in his action film, but for raw entertainment, you can't really go wrong here. [Sergio Zaciu]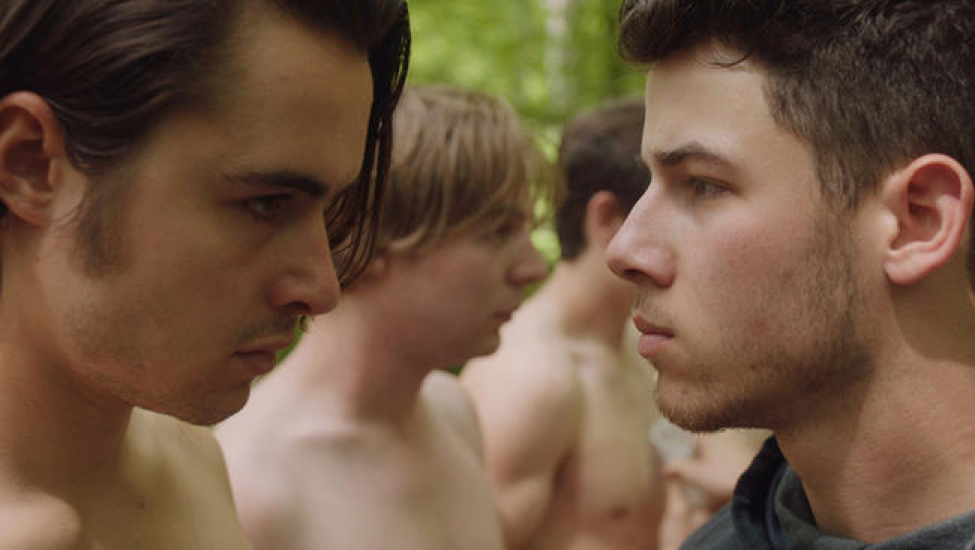 9. GOAT
Director: Andrew Neel
Genre: Drama
More psychologically disturbing and harder to watch than is to be expected from a movie starring a Jonas Brother, GOAT is at its most effective when it indulges in the frat torture porn that motivates the narrative. Possessing the ever-rare superb second act and an impassioned lead performance from Ben Schnetzer, the film portrays the complex relationships surrounding men and their conceptions of their own masculinity in a deft enough way that the audience member will be likely to overlook some of the rough spots, one of which is the unfortunately spotty third act. The film's greatest flaw lies in its complete lack of subtlety, and even though the themes are interesting in and of their own right, it can't quite be forgiven for having its characters shout them at the top of their lungs. That being said, tension is constantly present, and the news stories that keep popping up about the deleterious effects of hazing programs posit this as more of a relevant film than one might think. Besides, James Franco's cameo is easily one of the most enjoyable guest appearances of recent memory. [Thomas Seraydarian]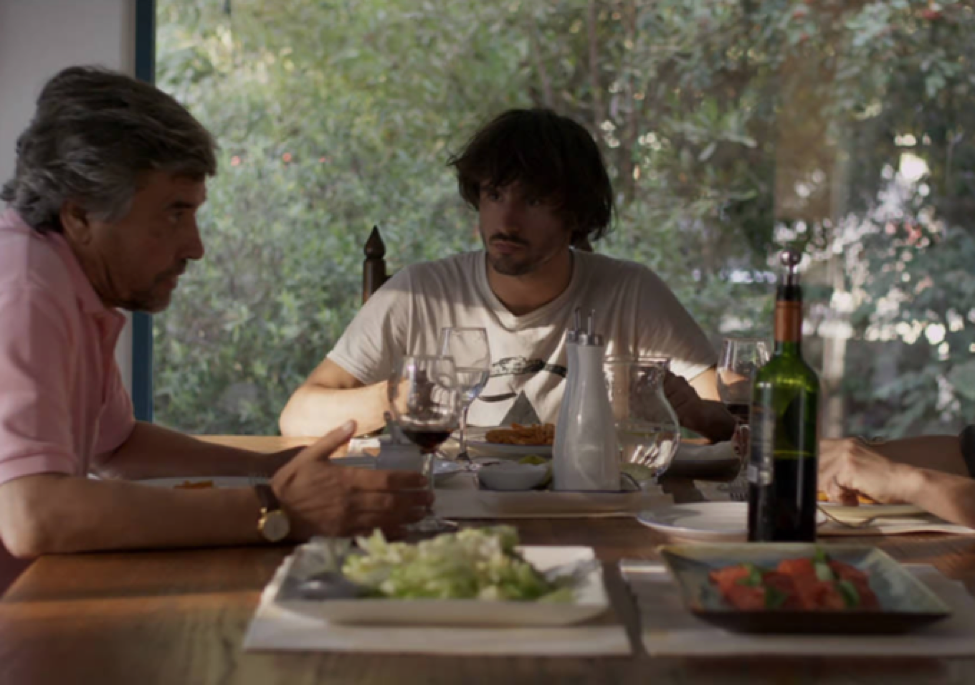 8. MUCH ADO ABOUT NOTHING
Director: Alejandro Fernández Almendras
Genre: Drama
The most surprising thing about MUCH ADO ABOUT NOTHING is how drastically different it is from its director's previous Sundance outing, MATAR UN HOMBRE (in english: TO KILL A MAN). MUCH ADO is propelled by a youthful energy and bright, playful aesthetic that creates a stark contrast to the plot of MATAR UN HOMBRE and the plot of the film itself: a narrative about giving up and being crushed by "the man" (in this case a wealthy family of a Chilean senator). Featuring a unique original score (with some excellent licensed Chilean music) and a cinematographic style representative of the plot's growing instability, MUCH ADO rarely slacks in the film form department. Director Alejandro Fernández Almendras's film does suffer from translation issues (in subtitles and on screen text), but they do not distract from the small and slow tragedy he creates for his barely likeable protagonist Vincente and the crime that is wrongfully pinned on him. For fans of South American politics or anyone interested in the growing emotional distance between members of the Millennial Generation, MUCH ADO ABOUT NOTHING is a tasty morsel worth experiencing. [Ian Campbell]
7. OPERATION AVALANCHE
Director: Matt Johnson
Genre: Mockumentary, Thriller
A conspiracy thriller about a conspiracy found within a group of men creating a conspiracy—while not nearly as mind-bending as the idea suggests, OPERATION AVALANCHE succeeds in navigating a fine line between absurdist comedy and all-out action thriller. A mockumentary with an astounding attention to detail, Director Matt Johnson's second feature is charming and, above all else, deceptively clever. Following a documentary crew embedded in 1960s NASA, OPERATION AVALANCHE explores the moon landing and the filmmaking techniques of Stanley Kubrick. An odd duck in a festival full of melodrama and twee, OPERATION AVALANCHE is a breath of fresh air and also super-duper cool. [Ian Campbell]
6. WIENER-DOG
Director: Todd Solondz
Genre: Comedy
Viewers expecting MARLEY & ME beware: this dachshund anthology tale is not BEETHOVEN for the 2010s. Todd Solondz's return to Sundance marks yet another brilliantly misleading exercise in narrative subversion. Exploring four separate tales of mortality that are all bound together by the existence of the titular pooch, Solondz has lured audiences into the theatre anticipating a quirky, accessible puppy tale, and instead delivers drugs, Down syndrome, cancer, dog rape, diarrhea, bomb squads, death, and the indisputably greatest intermission in cinematic history. WIENER-DOG isn't for the faint of heart, but boy, does it have a unique heart of its own. [Sergio Zaciu]
5. CAPTAIN FANTASTIC
Director: Matt Ross
Genre: Drama
Viggo Mortensen has always been an actor that carefully chooses his screenplays, and his new road movie, CAPTAIN FANTASTIC, does not disappoint. Greeted with a standing ovation at this year's Sundance film festival, Matt Ross's film about a father's struggle to reconcile with his decision to have his children grow up removed from society is unashamed Sundance-core, falling victim to some of the indie trappings of its Coachella-hip soundtrack, but quickly recovers within its second and third acts thanks to an incredible ensemble cast and its devotion to its message of parenting. The child actors are a fantastic asset to this charming experience and the familial ties feel so authentic that coming along for this wild journey is both joyous and tragic to an extent that hasn't really been seen since LITTLE MISS SUNSHINE. [Sergio Zaciu]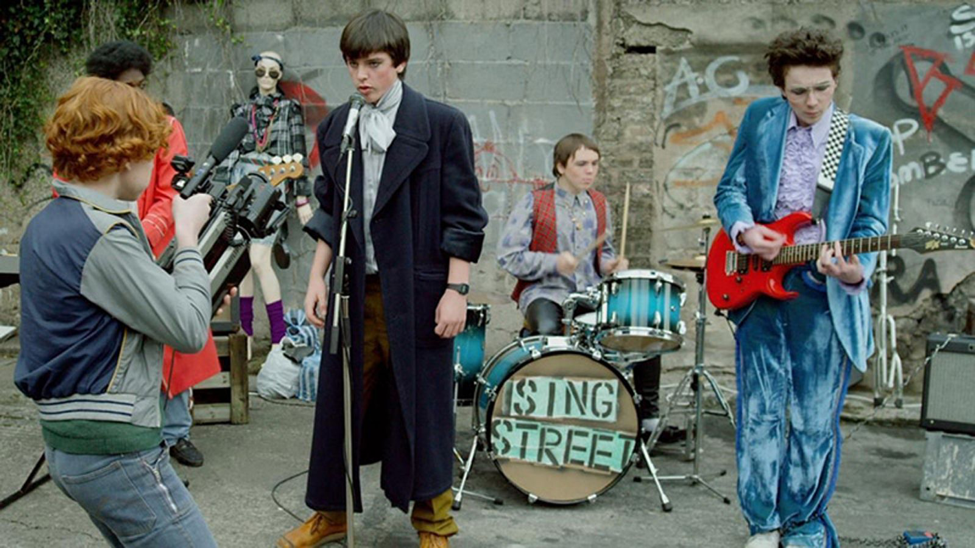 4. SING STREET
Director: Jack Carney
Genre: Drama, Musical
Director Jack Carney made his name at Sundance, so it's only natural that he'd bring his latest triumph to its icy slopes. That's right: SING STREET is a triumph, packing fantastic music, costuming, and humor into this '80s musical. Here, Carney applies his knack for romance to a younger protagonist and manages to reach the same heights so beloved in ONCE. A quasi-autobiographical film, SING STREET is the story of Carney's childhood in Dublin attending the Synge Street Christian School and the band his surrogate protagonist Connor starts in order to get with a girl. The band in question creates music at the intersection of The Cure, Depeche Mode, and Duran Duran, and it is fantastic, prompting many members of the audience to clap along by the end. SING STREET also received a standing ovation at the screening I saw. While this kind of enthusiasm is not wholly rare at Sundance, it is the sure mark of a film that will be very successful outside of the hype incubator that is Park City. This is a film you're going to want to see with a soundtrack you are going to want to buy. Trust me.  [Ian Campbell]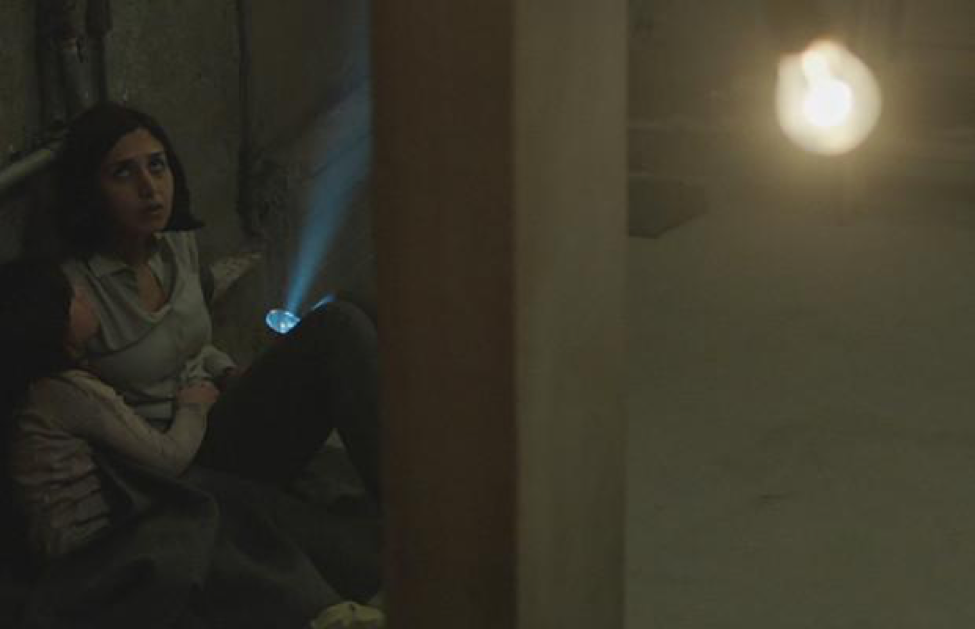 3. UNDER THE SHADOW
Director: Babak Anvari
Genre: Horror
You're going to hear a lot of comparisons between this film and the previous year's celebrity horror film THE BABADOOK, but I would argue that this actually might be the slightest of discredits towards Babak Anvari's debut feature. Employing a masterful grasp of tension and unease that lead to viciously employed jump scares, UNDER THE SHADOW is the best example of "slow burn" horror that's been released in the last few years. Set in Tehran during the vicious bombings of the '80s, the film does a stellar job of complementing its corporeal tensions with its supernatural ones in order to entrap our characters in scenes of progressively higher stakes, as mother Shideh and daughter Dorsa find themselves on the wrong end of the oppressive religious laws imposed upon them, in addition to the vengeful djinn that have selected them as their target. The times the film stumbles can be counted on one hand (there are hints of commentary on American involvement that could have been teased out more, in addition to one segment of the third act that feels recycled), but UNDER THE SHADOW features a fresh supernatural antagonist and characters that you'll care about, in addition to being scary as all Hell. What more can you ask from a horror film? [Thomas Seraydarian]
2. SWISS ARMY MAN
Director: Daniels
Genre: Comedy
Writing a review, much less a blurb, about SWISS ARMY MAN is nearly futile, for words can truly do this film no justice. The very definition of the word "polarizing," it is impossible to feel ambivalent towards this endlessly creative feature debut from Daniels, the creative duo of Daniel Kwan and Daniel Scheinert. Let's get the low-hanging fruit out of the way first: yes, the corpse of Daniel Radcliffe uses his flatulence to help him and Paul Dano escape a desert island, in addition to using his erect penis as a divining rod. But writing the film off on these grounds alone is endlessly shortsighted, as this film contains one of the most powerful and affecting messages of life-affirmation I've ever had the pleasure of being delivered to me by a piece of cinema. I laughed, I nearly cried, and I smiled like a fucking idiot throughout the entire runtime as Hank (Dano) teaches Manny (Radcliffe) about all of life's little pleasures and pains as they attempt to return to civilization and get the girl of Hank's dreams, quite literally bringing him back to life through the process. The most innovative buddy film you'll ever see, SWISS ARMY MAN is challenging, thought-provoking, and a joyous cinematic experience that has never been matched up to this point in my life. Topped off with a fiercely independent visual aesthetic and style that insist that Daniels will be sticking around, this movie—this movie—has restored my faith in creative storytelling and cannot be missed at any cost. [Thomas Seraydarian]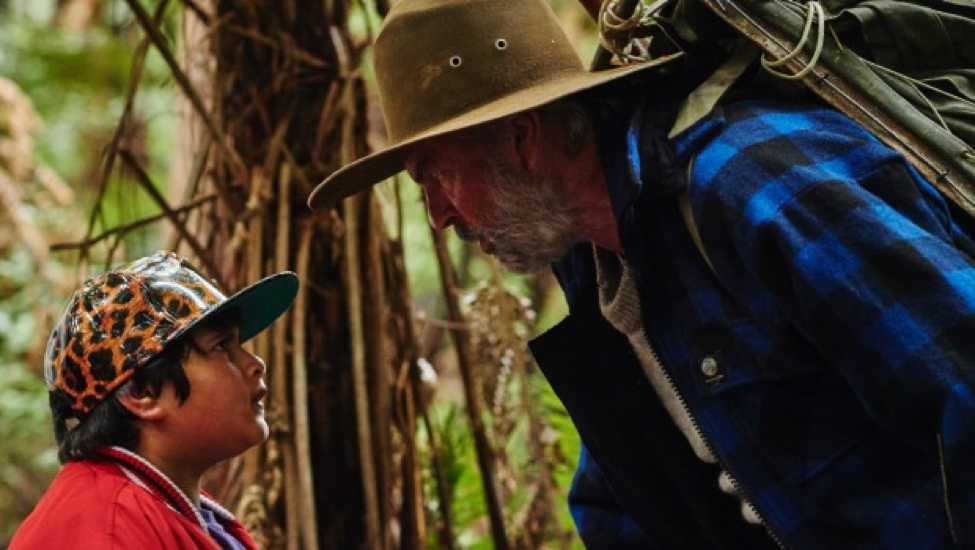 1. HUNT FOR THE WILDERPEOPLE
Director: Taika Wakiti
Genre: Comedy
This might be the moment that New Zealand steps into the limelight and takes its rightful place in the pantheon of fantastic filmmaking nations. Director Taika Wakiti's (WHAT WE DO IN THE SHADOWS) feature is a tremendously well rounded blend of self-deprecating humor (a speciality of New Zealand), road movie, and coming-of-age story. A prickly and ever-expanding story of a foster kid and the lengths he goes to hold onto the family he's been given, HUNT FOR THE WILDERPEOPLE is a fine example of the smart independent thinking and mainstream appeal the Sundance Film Festival has become great at encouraging. With heartfelt  performances from Sam Neil and newcomer Julian Dennison, WILDERPEOPLE is filled to the brim with great characters and some of New Zealand's foremost comedic talents. It's my favorite film of the festival so far and something I'm proud to say I enjoy. Being described as "THE REVENANT on a budget with a dog named Tupac" is not too shabby either. [Ian Campbell]