Music Roundup 8/28/17
Hopefully you know the drill by now! Here's our music roundup focusing on the notable releases of the past week or so, letting you know which ones are worth your valuable time.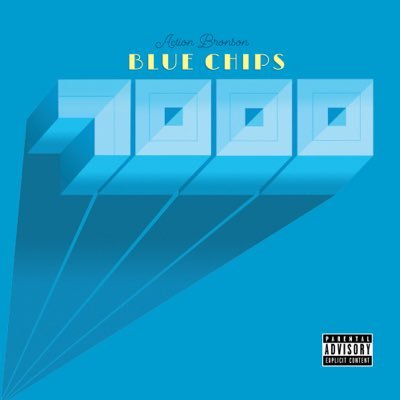 Action Bronson – BLUE CHIPS 7000
Genre: East Coast Hip Hop
Favorite Tracks: "The Chairman's Intent," "Let It Rain," "Chop Chop Chop"
I don't want to be unfair and say that BLUE CHIPS 7000 or Action Bronson are bad, necessarily, but I do think the man once popularly considered as one of the next big things really shot himself in the foot in terms of branding. On paper, it's kinda cool that he's become a celebrity chef of sorts, but after seeing him bumble and fumble his way around innumerable sandwiches on Vice, I just can't really take him seriously as a musical artist anymore! But BLUE CHIPS 7000 is both competent and a clear improvement upon on 2015's severely underwhelming MR. WONDERFUL, even if it never manages to be particularly exciting. Any points in its favor are due to the light, almost entirely jazz-predicated production, with several arresting examples of blues licks, old-timey vocal samples, saxophone and keyboard rips, you name it. And, to Bronson's credit, he has clearly turned down the misogyny and sex obsessions from 11 to a casual six or seven. BLUE CHIPS 7000 provides a relaxing groove to fall in for its runtime, but can't manage to transcend a Sunday hangover album; the internet curiosities he worked with on his stellar Party Chips tapes are long gone, and while he's still owning the milieu of a lazy, amiable stoner, it's nothing we haven't heard before. [Thomas Seraydarian]
Verdict: Do Not Recommend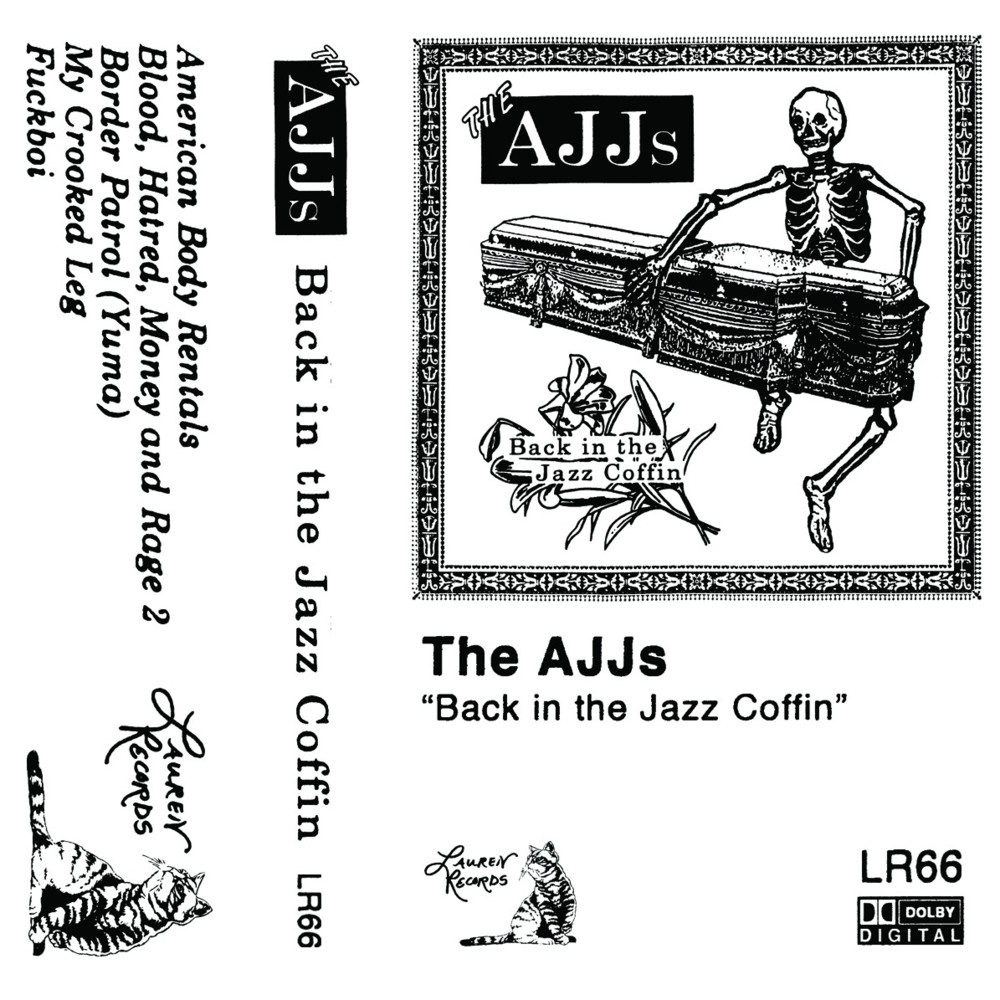 The AJJs (Andrew Jackson Jihad) – BACK IN THE JAZZ COFFIN EP
Genre: Indie Folk, Anti-Folk
Favorite Tracks: "Blood, Hatred, Money and Rage 2," "Border Patrol (Yuma)"
Considering that they've changed their name from the much more provocative Andrew Jackson Jihad to simply AJJ, it's fair to say that the indie-folk group has lost its original edge. Not that this is a bad thing entirely—in many ways it feels the group has matured in a way one would hope a band that's existed for a decade would mature. Both CHRISTMAS ISLAND and THE BIBLE 2 were good efforts that show Sean, Ben, and company are still undeniably strong songwriters. That being said, it's undeniable that their new output doesn't quite capture the intensity and purity of PEOPLE WHO CAN EAT PEOPLE or PLANT YOUR ROOTS. (If I could bottle the feeling that "People" gives me I would huff it every single day.) The group's latest effort, an EP clocking in under 10 minutes with an admittedly kick-ass title and album art, falls short of even the more mellow efforts in the band's ecent output. This is because almost every song feels frustratingly incomplete, as if the band couldn't be bothered to finish their thoughts. Both "Blood, Hatred, Money and Rage 2" and "Border Patrol (Yuma)" are the beginning to great songs, but both wrap up in less than two-and-a-half minutes to ultimately be incredibly disappointing. By the time AJJ's next full release comes around they'll surely have more fleshed-out material, but pretty much anyone who's not a die-hard fan can skip this one. [Carter Moon]
Verdict: Do Not Recommend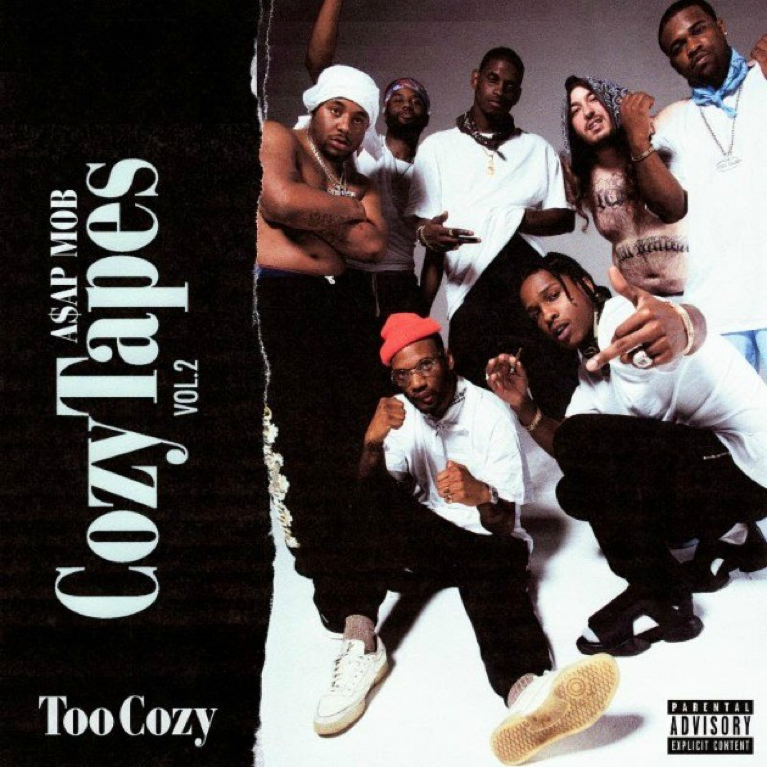 A$AP Mob – COZY TAPES VOL 2: TOO COZY
Genre: East Coast Hip Hop
Favorite Tracks: "Perry Aye," "BYF," "Raf" 
On their continuation of last year's COZY TAPES VOL. 1, A$AP Mob delivers more swaggering, star-studded trap nuggets. The previous ode to A$AP Yams was surprisingly jolly but nonetheless engaging. "Young Nigga Living" painted a quaint picture of success in Los Angeles and "Put That On My Set" saw Skepta deliver his finest guest verse to date. COZY TAPES 2 is just as congenial, but feels like a collection of unreleased COZY TAPES 1 tracks with way more Playboi Carti features. The tape's standout is its hit single, "RAF," a hype track devoted to Belgian fashion designer Raf Simons. Featuring Frank Ocean's most impressively conventional verse as a rapper, the single gained well deserved success among internet hip hop nerds. Other standouts "Perry Aye" and "BYF" are captivatingly ostentatious and prove that one of A$AP Mob's greatest strengths is its good taste. Both tracks name drop enough luxury fashion houses and bougie beverages to inspire any listener to immediately make a pretty big dent in their checking account. Although it is consistently agreeable, there's still no way around the fact that COZY TAPES 2 feels like an extension of its predecessor. Though a worthwhile listen for any A$AP Mob fan, it won't satisfy any want for a new A$AP Rocky that fan's certainly have. [Ted Davis]
Verdict: Recommend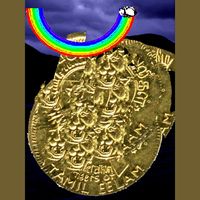 Balam Acab – RITUALS
Genre: Noise
Favorite Tracks: "Light Waves Pour from the Sacrifice Child," "Star of David"
If you were into electronic music on the internet from 2008-2011 (not yours truly), or obsessively dig into the zeitgeist genres of years past on a daily basis (yours truly), you've undoubtedly heard of witch house. I won't waste time attempting to explain what it is here, but in witch house circles, the name Balam Acab continually comes up due to his earlier EPs and stellar full-length debut. Although there's an argument to be made that that descriptor was applied to his work in haste, six-to-seven years later, Balam Acab couldn't be less concerned with what the internet used to think of him. RITUALS can only be described as noise, but it's pleasantly warm and psychedelic noise at that! I suppose genre purists may turn their noses up a bit at the fact that there is a tangible rhythmic backbone present to the standout tracks (don't worry, they're vaguely industrial pulses, not bona fide beats), but they anchor the ears nicely, allowing the layers of digital detritus to wash over us. The two tracks in the middle are the highlights here, the former making use of a warbled and chopped-up flute sample to offer a surprisingly light and airy take on the proceedings, while the latter is paranoid, condensed, and unsettling, yelps and yips lurking eerily along in the background. In addition, some innovation is to be found with how quiet "Suburban Snake Charmer" is, insidiously weaving its way into our aural cavities instead of bowling us over with chaotic feedback. This probably won't be the noise project to change your mind, but I'm always a fan of artists successfully wearing the hats of different influences, so let Balam Acab play on! [Thomas Seraydarian]
Verdict: Recommend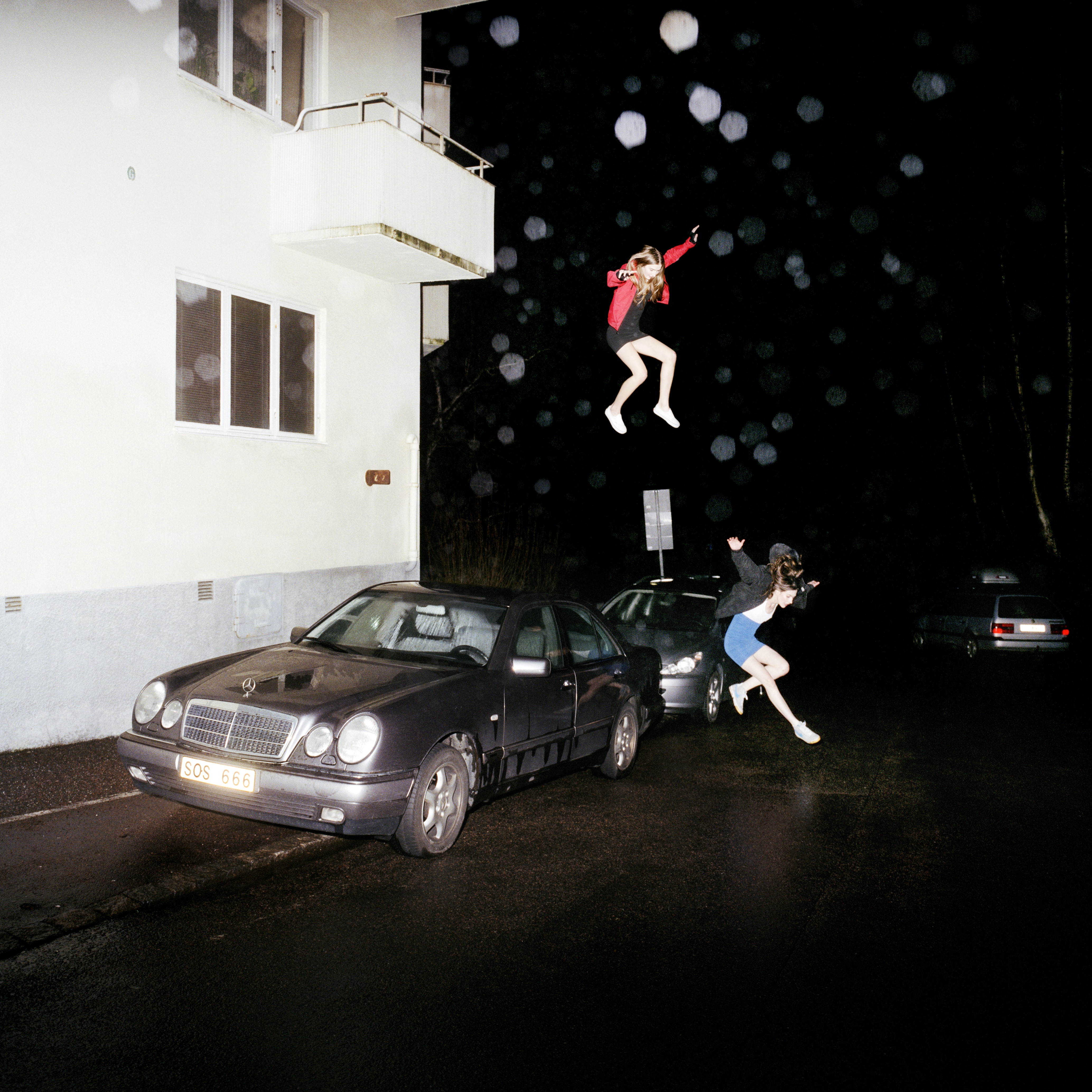 Brand New – SCIENCE FICTION
Genre: Indie Rock, Emo
Favorite Tracks: "Same Logic/Teeth,"  "Out of Mana"
Amidst the fervor of Brand New surprise releasing their first album in eight years, SCIENCE FICTION, I kept thinking about singer-songwriter phenom Julien Baker. Baker, only 21, set the world on fire with her excellent debut SPRAINED ANKLE in 2015, and part of the world she set on fire included the members of Brand New. Video surfaced late last year of frontman Jesse Lacey covering Baker, and the raw vulnerability that she exudes was earnestly reinterpreted by a man who'd been doing it since Baker was four years old.
I bring up Julien Baker because Brand New's SCIENCE FICTION comes at a time when the band's influence is felt more and more, particularly though acts like Baker, Sorority Noise, and The Hotelier (amongst many, many others). But what's exciting about SCIENCE FICTION is that it is seemingly aware of its own influence, aware of the immense shadow it casts on the shifting landscape of emo rock. With that comes some minor evolutions in Brand New's songwriting: it's as personal an album as Brand New have ever released, predominantly focusing on struggles with mental health. Opening on a sample of a woman recounting a dream she had to her therapist, Lacey lays his own defenses to rest, presenting a vulnerable and very direct address of the sometimes important reliance on therapy. "It's hard to walk through all the places that your life used to be in / So you thought you'd shed a layer, maybe try on some new skin / Your friends are all imaginary, your shrink stopped answering her phone / So you decide to make incisions at your home while you're alone, all alone," is just a singular example of the struggle Lacey knows his fans have experienced concurrently to his own personal growth, and SCIENCE FICTION often reads as a reassuring note to listeners who have gone on this journey of emo, self-discovering with him.
It's rare that we see a near-legacy act like Brand New grow purposefully alongside their fan base, but SCIENCE FICTION is a product of both influenced musicians like Baker exposing their own personal vices and vendettas, as well as a lengthy career revealing how damaged and hurt those drawn to the band's music could be. It is undeniably one of Brand New's best albums, filled with a wisdom central to its fan base. [CJ Simonson]
Verdict: Recommend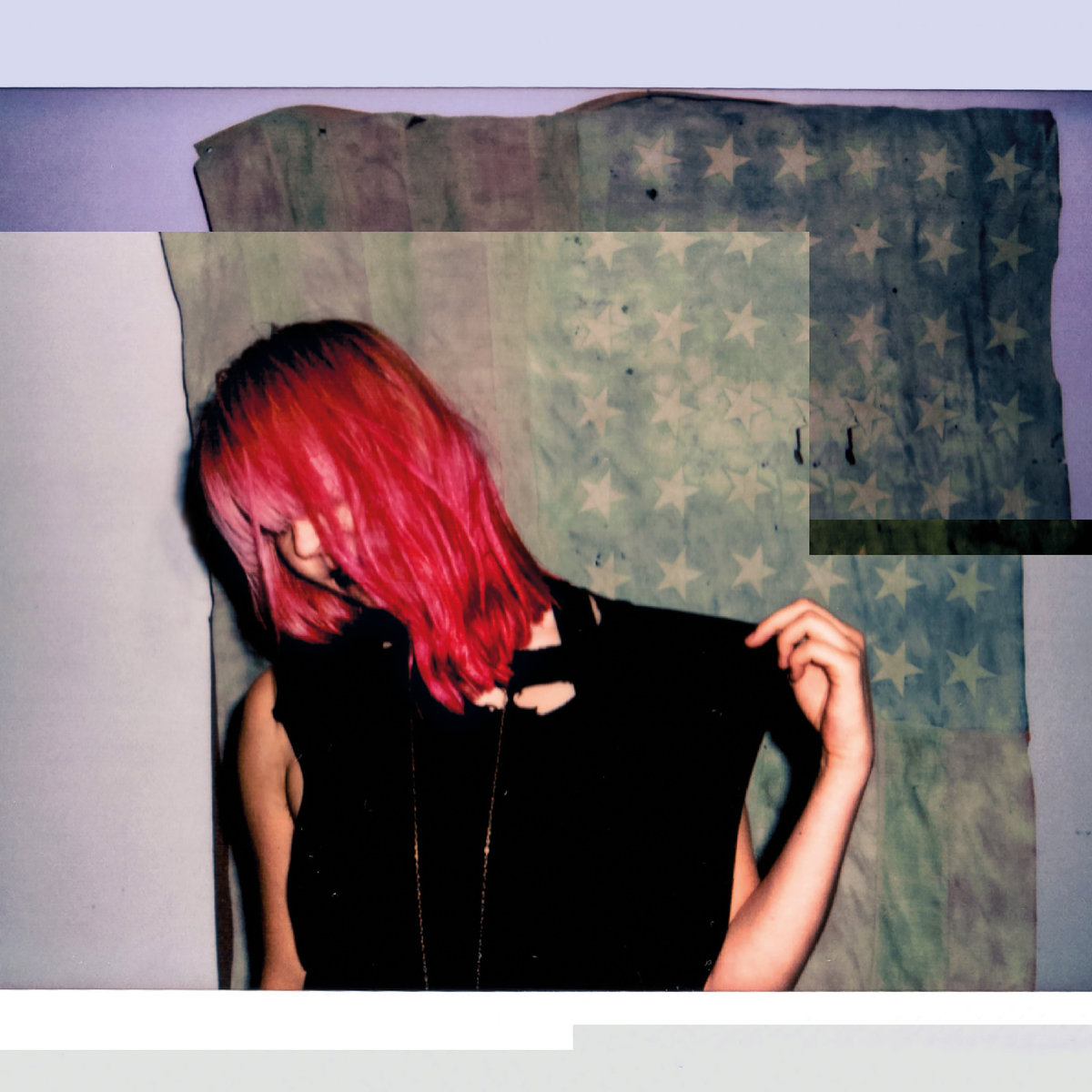 EMA – EXILE IN THE OUTER RING
Genre: Art Rock
Favorite Tracks: "7 Years," "Blood and Chalk," "Aryan Nation" 
Erika M. Anderson's voice as a singer in today's indie music scene boasts an admirable amount of singularity. The North Dakotan singer songwriter weaves tales of her troubled midwestern youth into dark ambient folk tunes. EMA's songwriting has been brutally revealing and often difficult to listen to since her 2011 solo debut, PAST LIFE MARTYRED SAINTS, but EXILE IN THE OUTER RING takes Anderson's daunting transparency as a songwriter to new heights. The provocatively titled "Aryan Nation" seethes in a way few songs have in 2017. Containing lines like, "getting high is the family tradition" and, "adding one more kid to a cycle that's vicious," "Aryan Nation" helps to seal EXILE IN THE OUTER RING's place as this year's musical variant of last year's excellent novel HILLBILLY ELEGY. Spoken word closing track "Where the Darkness Began" is candidly eloquent about the realities of being an outsider in an America that most of us have not experienced in its urban hubs. It also helps to clarify the idea of the outer ring, Anderson's recurring theme of a place that combines Middle American drug culture with DOOM GENERATION-esque surreality. EMA's ability to fuse her rage towards those around her, and her self-loathing and anger at America makes her music petrifying but captivating. The restraint and optimism it lacks is supplemented with a whole lot of uncouthness, resulting in a disconcerting but rewarding listen. [Ted Davis]
Verdict: Recommend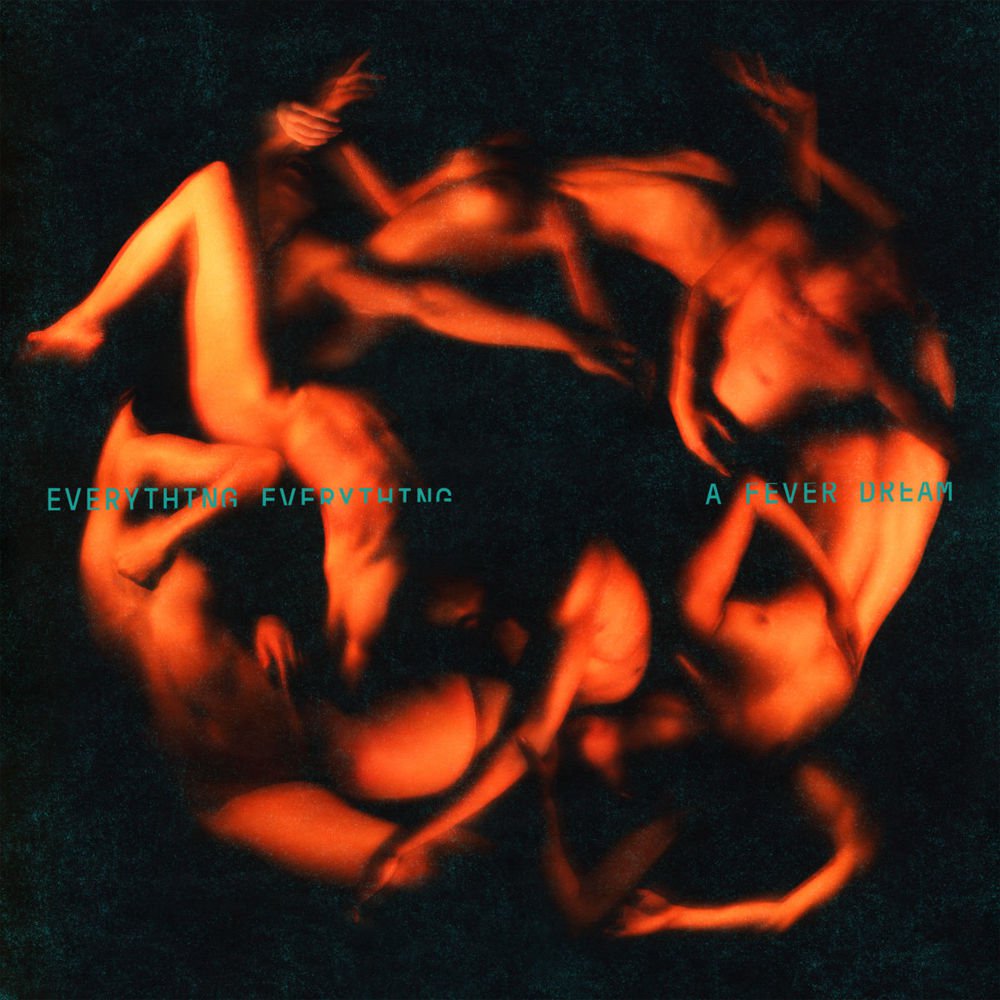 Everything Everything – A FEVER DREAM
Genre: Art Pop, Progressive Pop
Favorite Tracks: "Can't Do," "White Whale," "A Fever Dream," "Run the Numbers," "Ivory Tower"
Earlier this year, I reviewed The XX's I SEE YOU and came away frustrated with a talented group of musicians who seemed afraid to take the kind of risks that would take them to the next level. Months later, upon hearing Everything Everything's A FEVER DREAM, a fantastic record that is charismatic, ambitious, and fun all at once, I could only think of I SEE YOU, and how it should have sounded far, far more like this one. Many a musical act has been described as "eclectic," but few truly live up to that ascription like Everything Everything, and A FEVER DREAM continues to show off the band's deft ability to cover just about every base there is in British pop music and beyond. This record has moments that remind the listener of all sorts of interesting influences, ranging from Nine Inch Nails to Pink Floyd to Bon Iver to several groups mentioned below, while using enough common thread throughout the record to prevent it from going off the rails stylistically. Generally speaking, the first half of A FEVER DREAM, laden with gated synthesizers and skittering rhythms, comes closer to sounding like Britain's more danceable exports like Pulp or Friendly Fires, while the second half settles into the kind of mid-brow, vaguely prog-ish indie pop that might come from Elbow or The National. Though each song has a style that is distinctive from the rest, an excellent sense of rhythm runs throughout the record, making even its more subdued moments sound a bit dancier than one would expect. The band doesn't provide much to chew on with its lyrics, and at times, they can be laughably bad, but they are clearly not the focus of the record, and most of the time, the textures that the band creates are enjoyable enough for the listener to ignore them. They're a tad bit stronger on the second half, but Everything Everything proves more than adept at switching gears on a whim, and A FEVER DREAM is an album that will entertain its listeners by keeping them on their toes throughout. [Adam Cash]
Verdict: Recommend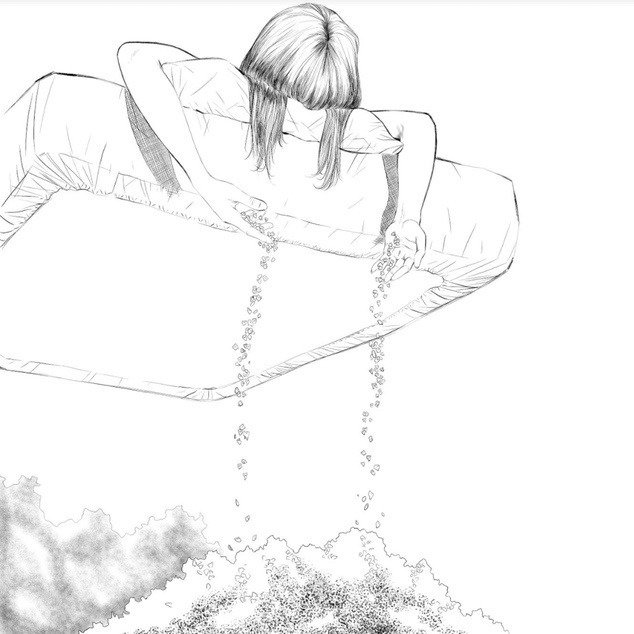 Kitty – MIAMI GARDEN CLUB
Genre: Electropop
Favorite Tracks: "Running Away," "Overpass," "509 SeaBreeze," "Asari Love Song"
MIAMI GARDEN CLUB is one of those albums that I'm much more excited to see exist than I am to offer my thoughts on it. I like Kitty, appreciate her identity and platform on the internet and concurrent commentary on the same, and will heartily recommend 2014's FROSTBITE to any and everyone reading. Although some records point to debut single "Time Is the Donut of the Heart!!!" being released in some form or another as early as 2006, Kitty rose to prominence in the 2012 after her song "Okay Cupid" got national media attention. Having worn many hats over the course of her career, Kitty has finally settled in and settled down, giving us… a perfectly acceptable electropop album that establishes her as a contemporary competitor to virtually everyone else making the exact same thing—nothing more, nothing less. While I'm not heartbroken to see the old cloud rap edges entirely ironed out, MIAMI GARDEN CLUB just feels like it plays its cards a little too close to the chest. Although its highlights still demonstrate a refreshing sense of digital savvy, tracks such as "509 SeaBreeze" and "Asari Love Song" making full use of nostalgia-tinged electronic zeitgeist of the past five years or so, for the most part, MIAMI GARDEN CLUB lacks a distinguishable identity or character. Gone are the free-flowing, bald-faced, Blogspot confessionals, gone are the experiments with retro-fitted dancefloor euphoria, gone is anything to suggest Nite Jewel couldn't have made the same album. Is it selling out, or buying in? [Thomas Seraydarian]
Verdict: Do Not Recommend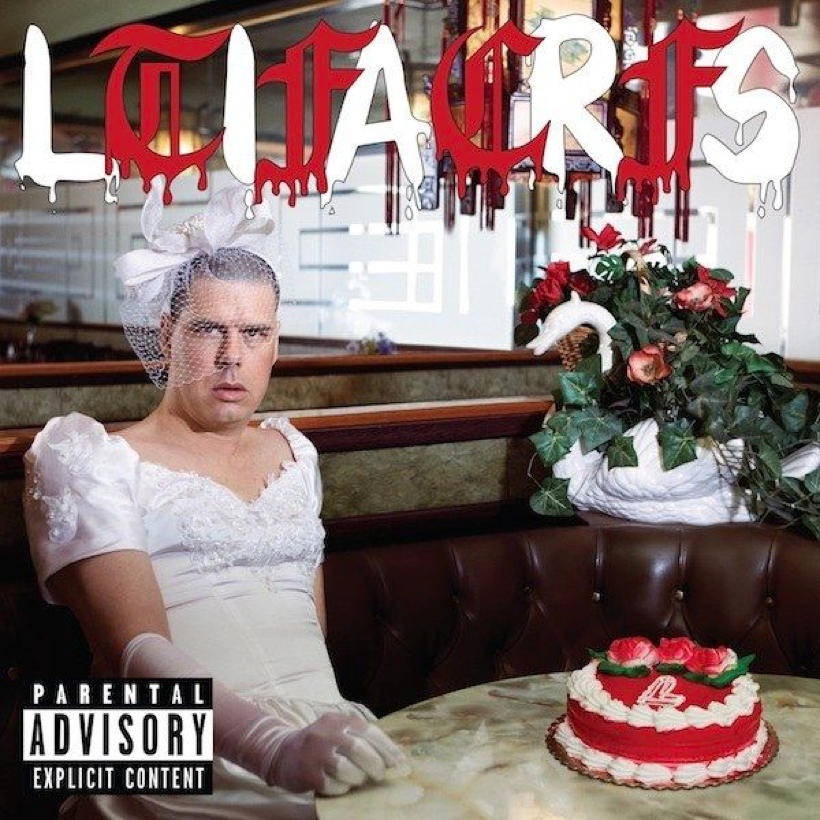 Liars – TFCF
Genre: Experimental Rock, Electronic
Favorite Tracks: "The Grand Delusional," "No Help Pamphlet," "No Tree No Branch," "Coins In My Caged Fist," "Crying Fist"
Now well into their late-teens, the lineup-shifting experimental project of Angus Andrew known as Liars returns with something stranger, more challenging, and ultimately more rewarding than any of their previous projects the past decade. This time around Andrew has jettisoned all collaborators, turning in a paranoid, intense, and anxiety-ridden solo project that plays its cards close to its chest but is waiting to yield its notable returns to the patient listener. The "experimental" modifier above shouldn't be taken likely—TFCF lurches from style to style, generally structured around skittish, half-formed drum programming but throwing everything and the kitchen sink on top of it. Whether it be queasy, noise-addled synthesizers, dark, industrial rhythm pulses, stoned, meandering acoustic guitar, or the sounds of a faux-medieval parade, TFCF never shoots straight and can occasionally be a little too heady for its own good. That being said, it's never anything other than one man's singular, vulnerable, emotionally evocative vision, made during a reflectionary period after founding member Aaron Hemphill left the band. Angus Andrew's mind doesn't yield the traditional songs that you'd expect, but it's warped pop sensibilities render its experimentation all the more impressive, situating it somewhere amongst contemporaries such as Xiu Xiu. [Thomas Seraydarian]
Verdict: Recommend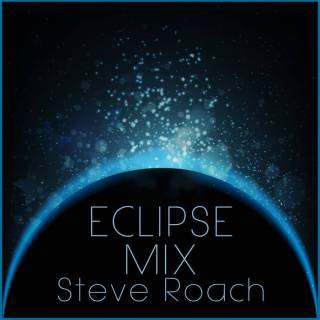 Steve Roach – ECLIPSE MIX
Genre: Space Ambient
Favorite Tracks: N/A
With a release count well over 100, "prolific" doesn't really do Steve Roach justice: I think "exhaustive" is the more operative word here. Essentially the founder of the hyper-obscure subgenre of space ambient, Roach has a Rolodex of albums worth checking out for those who like their synths glacially paced and pensive, but it's hard to pretend that his later releases haven't more or less been interchangeable. But hey, ECLIPSE MIX certainly is topical, and it proves that Roach hasn't lost it, even if he hasn't really gained much on the same token. If you've never had the Steve Roach Experience before, it's worth pointing out that things are literally very quiet and subdued. Especially with a pensive mix such as this, designed to accompany mere stargazing, Roach's subtle, droning chord changes aren't meant to be intrusive, and are best appreciated through quiet reflection. However, it's not profitable to write ECLIPSE MIX off as background music; an attuned ear will begin to unpack and appreciate the layers of immersive sound Roach consistently layers on top of one another. By the end, you're entirely enveloped, and if you have the patience for Roach's saturnine ruminations, you'll find yourself gently floating amongst the stars of a galaxy far, far away. [Thomas Seraydarian]
Verdict: Recommend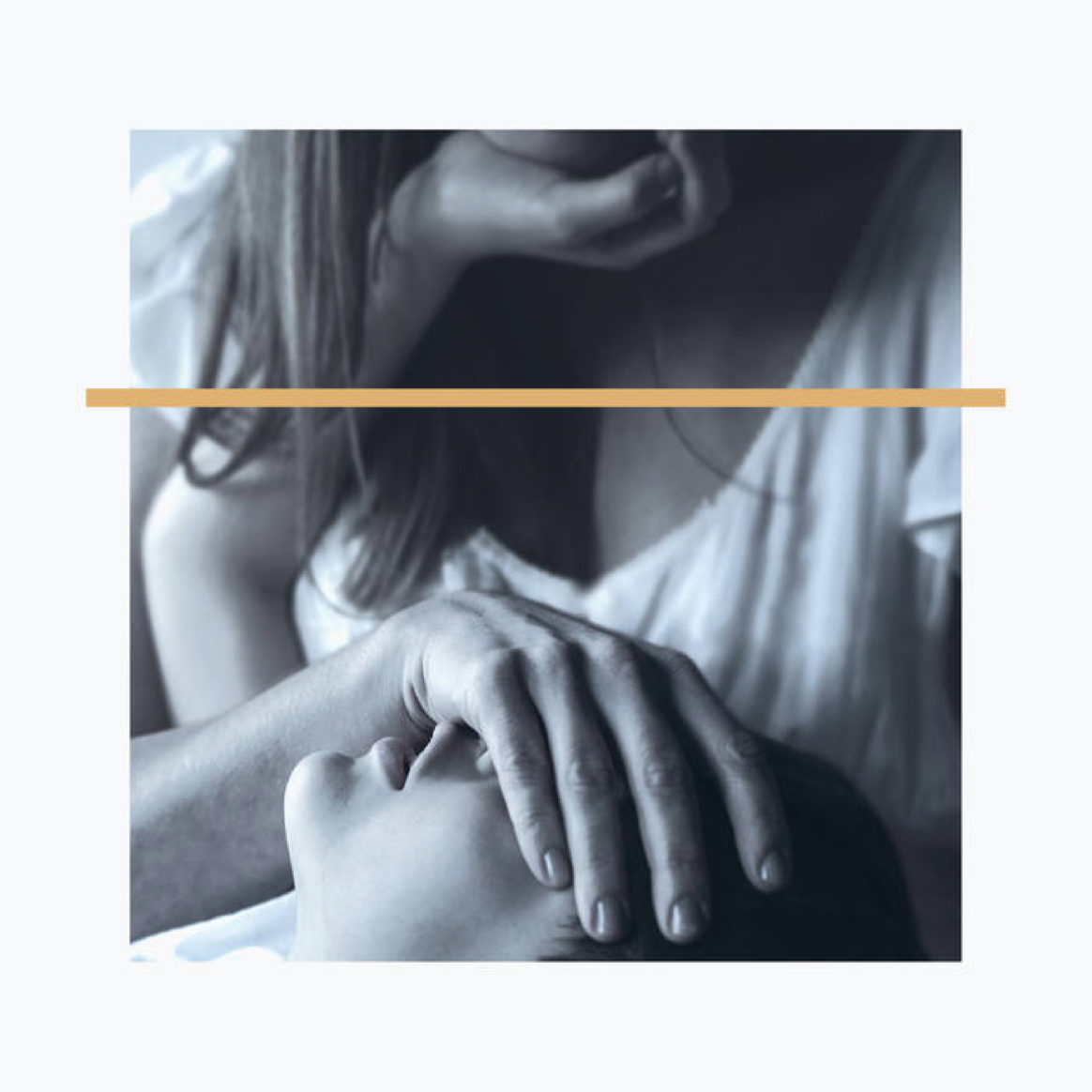 Sannhet – SO NUMB
Genre: Post-Rock 
Favorite Tracks: "Way Out," "Wind Up"
There were very high hopes for Brooklyn's Sannhet a few years ago. Every release had them edging ever so closer to greatness with their brand of instrumental post-rock coupled alongside a significant black metal tinge. Sadly, the aptly named SO NUMB stagnates more often than it should. We got a purely post-rock snooze fest here, with nearly every track being fit for a pensive scene in an emotionally manipulative indie film. There are a few instances of dynamic range, drums being the greatest exhibitor of this thanks to a couple of blast beats proving the band hasn't shed all of its metallic influences, but this mostly stays in monotony. It's a real shame, because there's a ton boiling at the surface that's never rewarded. Listeners are blueballed with repetition that only reaches peak intensity maybe once or twice throughout the whole album. Each instrument teases being in the spotlight, but retreats back to tedium once there. It's not unlistenable, just deceiving. At the very least, we can thank them for being forthcoming with its lack of feeling. Despite this record being lackluster, you all should definitely check out Sannhet's previous album REVISIONIST, especially if one wants to get into metal but is wary of the screams. [Alec Larios]
Verdict: Do Not Recommend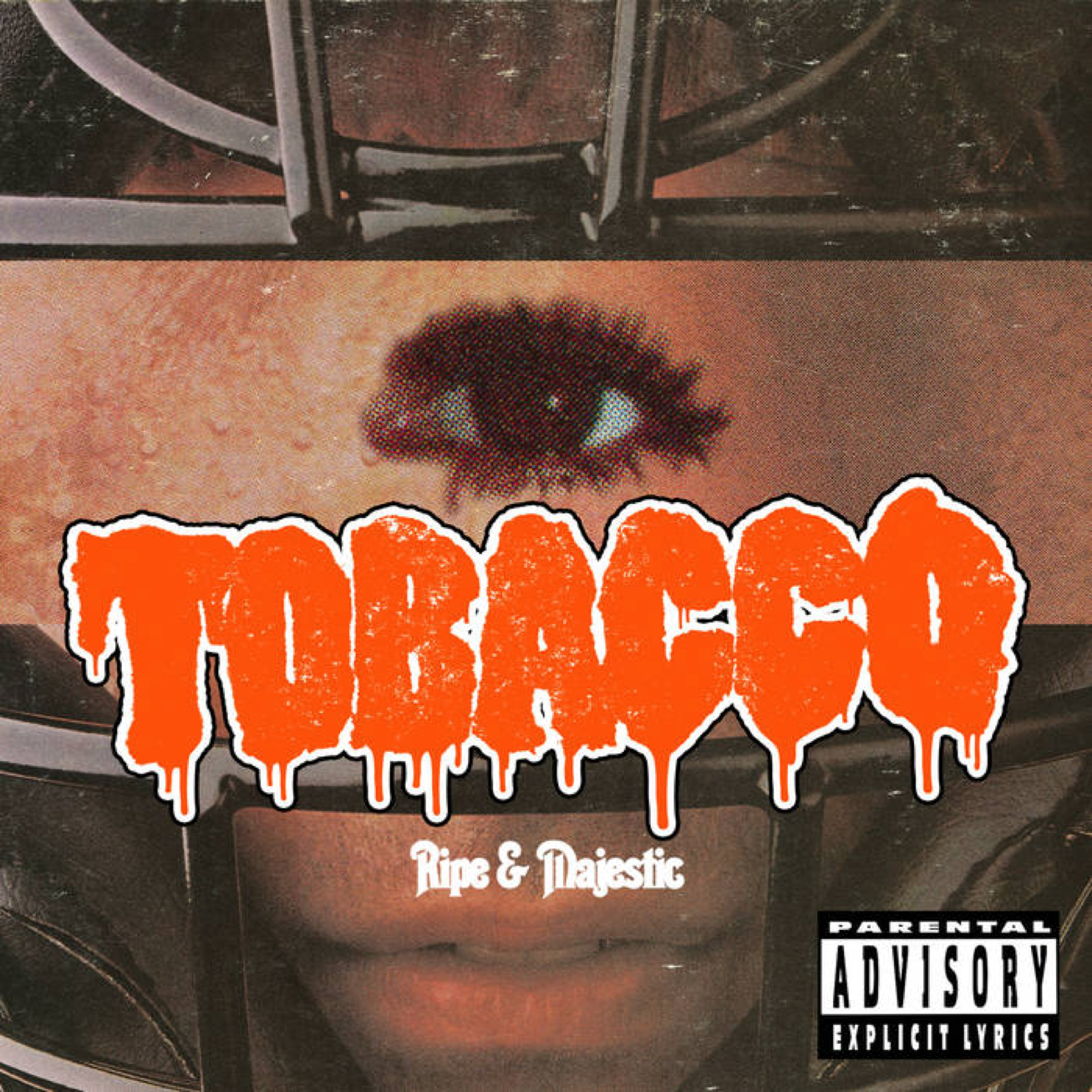 Tobacco – RIPE AND MAJESTIC  
Genre: Indietronica
Favorite Tracks: "Spirits and Perversion," "Awesome Shitty Body," "Got Wet in the Bomb Shelter," "Sassy Ministries," "Washed"
When one of the highlights of your musical resume is being featured heavily on a tv show, you have to work twice as hard to win me over, though I suppose there are worse things on television than SILICON VALLEY. Such music usually reeks of trying hard to be emotional but not personal, but the most impressive thing about Tobacco is how effortless he seems, conjuring an off-kilter, queasy, tense mood out of a few analog synth melodies and skittering percussion song after song. His use of pre-digital electronic equipment never comes across as nostalgia blackmail, but a clear love for a time when electronic music was much more rough and lo-fi.  The only gripe I've consistently had with him were the superfluous vocoder vocals, but with those gone on this series of 24 previously shelved instrumentals and beats, there's not much to complain about on an aesthetic level. Sure, it's a one-trick pony, it often drifts into the background of your mind due to a lack of boldness, and it's nothing you've haven't heard from Tobacco before. However, RIPE AND MAJESTIC doesn't pretend it's not any of those things, and anyone looking for minimal, intoxicating electronic music would do themselves a massive disservice letting it past them by. Certainly lives up to the title.  [Blake Michelle]
Verdict: Recommend