Music Roundup 1/22/18
We're here to tell you what's hot and what's not in this week's music roundup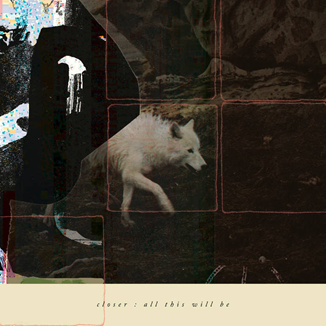 Closer – ALL THIS WILL BE
Genre: Noise Rock
Favorite Tracks: "Hardly Art," "Dust," "An Anthema"
The meandering void that Closer's opening track, "–," represents is ALL THIS WILL BE's only moment of tranquility, and even that minute-long introduction feels like a crawling march towards inevitable fury, begging for someone to scream into it. It takes three seconds of "Gift Shop" before singer Ryann Slauson's handedly takes that cue, proceeding to strain and overextend her very being for the rest of the album. ALL THIS WILL BE is unrelenting, each track folding itself into the next with lyrics that read like slow motion poetry playing out in a warzone. Closer's intensity and flowery prose invite comparisons to Meredith Graves's former band Perfect Pussy, and while the songwriting reads more stream-of-consciousness and anecdotal than Graves's, there's something deeply satisfying about the brevity with which the band communicates cutting and brilliant ideas. And while those ideas are filled with anxieties and searching, there's a confidence to them both in delivery and in content that is deeply refreshing. While the lyrics can be meek, the delivery of them is bold: "What the words that I said were / You gotta give or you gotta go" the band repeat in jagged unison on closer "An Athema" before finally concluding "I CLAIM IT ALL!" Closer's debut is aplomb in its uncertainty, and its all the better for it. [CJ Simonson]
Verdict: Recommend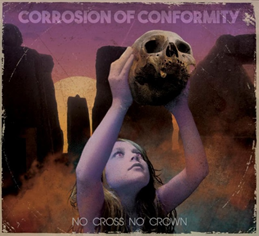 Corrosion of Conformity – NO CROSS NO CROWN
Genre: Stoner Metal
Favorite Tracks: "Cast the First Stone," "Old Disaster," "E.L.M.," "A Quest to Believe (A Call to the Void)"
Few artists have done as good a job consolidating their long, complicated histories as Southern metal icons Corrosion of Conformity. Their last two records succinctly combined their early punk metal days with the Sabbath worship of later releases, possessing fire, heaviness, and variety when many late-career metal releases have to sacrifice one or more of those qualities. IX's greatest flaw was the inconsistent vocal production, and I hoped that reuniting with longtime vocalist Pepper Keenan would help fix that, even though I was unsure about how the band would function with a second guitarist again.
Sadly, NO CROSS NO CROWN feels like little more than a retread of their most famous record, DELIVERANCE, right down to the instrumental interludes that are only here because DELIVERANCE also had them. 1994 was 23 years ago, and the massive hooks and tight, heavy rhythms aren't here anymore. The compositions have no anchor in anything, with each musical element just kind of happening without any emphasis or cohesion—their previous three-piece formation allowed for a greater rawness and crispness that didn't translate well with another guitarist. Pepper's voice was always somewhat goofy, especially with the digital filter, but he's never sounded as strained and raspy as he does here. Even the songs that do have more consistent production, memorable riffs, and provide some enjoyably sweaty metal fun still suffer when compared to what they are clearly trying to emulate. I'm not sure who shoulders the blame for NO CROSS NO CROWN's failings, but it's sad to see a band that aged as gracefully as they did on their last two records have such a sudden devolution and try to relive past glories so shamefully. [Blake Michelle]
Verdict: Do Not Recommend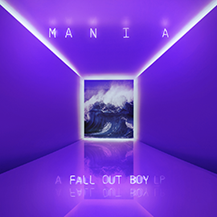 Fall Out Boy – M A N I A
Genre: Electropop
Favorite Tracks: "Young and Menace," "Stay Frosty Royal Milk Tea," "Sunshine Riptide"
If you were a socially awkward middle or high schooler after the year 2005, I'm writing this review with the assumption that, like me, you spent many of your Saturday nights browsing YouTube. On my own such late night journeys, delving into the depths of the video-sharing wasteland, I frequented a side of YouTube overrun with videos for modern rock hits of the early 2000s. With the exception of My Chemical Romance's epically goth video for "Welcome to the Black Parade," as well as their Mad Max inspired "Na Na Na [Na Na Na Na Na Na Na Na Na]" video, my favorite emo YouTube flick was Fall Out Boy's "Sugar We're Going Down." In the video, a boy with deer antlers attempts to navigate teenage awkwardness and young love while simultaneously coping with the misfortune of being born a manimal. Eight years after the conclusion of my tween emo phase, the Fall Out Boy I once loved so much has been replaced by a band that sounds kind of like Maroon 5 if Adam Levine and co. had spent most of their childhoods locked in their mom's basements playing Settlers of Catan.
M A N I A is Hollywood emo at its funniest. On the opening track, "Young and Menace," lead singer Patrick Stump emulates the swagger of a rapper as he spits dramatic bars such as, "I think that God is gonna have to kill me twice / Kill me twice like my name was Nikki Sixx." Stump's gutsy musings on his own mortality are followed by a truly legendary dubstep drop that could not be more out of place on a modern pop/rock record. "Stay Frosty Royal Milk Tea" sees FOB harkening their roots while still throwing their listeners a cultural curveball—a bilingual hook. The party doesn't stop there, as "Heaven's Gate" is the type of hard rocking 6/8 ballad usually only '80s Bon Jovi can pull off. The track renounces its occult title, paying tribute to a lover instead of the many killed in the Heaven's Gate mass suicide of 1997. As if Stump and Pete Wentz hadn't thrown enough oddities on the album, penultimate track "Sunshine Riptide" showcases Nigerian dancehall singer Burna Boy. An out-of-place dancehall verse about "blunts and juice" on an otherwise straightforward rock track doesn't exactly work well in the context of the song, but it's pretty fun to listen to and is an awesome novelty on a lovably bad album. As a whole, M A N I A is Godawful, but for reformed mall goth emo middle schoolers like myself it's awesome to see Fall Out Boy celebrate their 15 years of success by doing whatever the hell they fancy on a major label budget. Pete and Patrick: I implore you, please never stop making songs. [Ted Davis]
Verdict: Recommend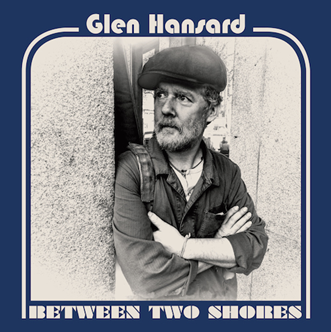 Glen Hansard – BETWEEN TWO SHORES
Genre: Singer/Songwriter
Favorite Tracks: "Your Heart's Not In It", "Wreckless Heart" "One of Us Will Lose", "Time Will Be The Healer"
Even if you don't think you know who Glen Hansard is, you know who he his. Hansard is that charming Irishman with a guitar whose tender, honest music became illuminated by the 2007 indie hit ONCE, melting hearts with the Oscar-nominated "Falling Slowly." Since then, he's consistently churned out records with The Frames, The Swell Season, and as a solo act.  While it's no real surprise, Hansard continues to pour his heart into his work with his newest step in the direction of folk rock, BETWEEN TWO SHORES. A mix of acoustic and electric guitar accompanies Hansard's raw, fervent voice. On tracks such as "Wreckless Heart" and "Wheels on Fire," smooth horns and vibrant organs are incorporated into the mix. They don't sound particularly fresh, but they aren't striving to. In fact, Hansard's sound evokes Gordon Lightfoot or Cat Stevens more than any modern act. Subject-wise, Hansard hasn't strayed far from past material. "Time Will Be Your Healer" has a similar sentiment as 2012 album RHYTHM AND REPOSE's "Bird of Sorrow," but this time, there's more of a cutting candidness. He adds, "that's what you get for lovin' someone else's man" before continuing with his wise advice, "burn that bridge, break that bond, change your plan." On BETWEEN TWO SHORES, Hansard is as sensitive a friend, lover, and mentor as you could ask for. Such a conversational, emotionally-transparent album would be grating if it were sung by anyone else. But, like always, Hansard manages to make it sound entirely sincere. [Claire Epting]
Verdict: Recommend
Shopping – THE OFFICIAL BODY
Genre: Post-Punk
Favorite Tracks: "The Hype," "Asking for a Friend," "Shave Your Head," "My Dad's a Dancer," "Overtime"
Ever since the fallout of Preoccupations, FKA Viet Cong, post-punk has mostly failed to impress me. As far as I'm concerned, Protomartyr is tapped out, and I was one of the few on Crossfader staff to give a less-than-rave take on Priest's explosive debut, NOTHING FEELS NATURAL. Finding the genre's penchant for navel-gazing, aloof posturing unappealing the further it digs in its feet, Shopping's THE OFFICIAL BODY proves to be a slightly more optimistic, but much more fundamentally danceable alternative, remembering the all-important Allegiance to the Groove that got lost in the revival. The jagged edge of the surf punk-reminiscent guitar work locks you firmly in step, the vocal affectations are a treat to snarl along to, and the requisite roiling bass keeps each song jerkily propelling forward across the finish line. However, it's not all fun and games on THE OFFICIAL BODY, and the latter half sees a growing sense of anxiety and unease creep into each bite-sized track, with a pummelling, Crystal Castles-esque synth line on "Discover" shattering the utopia that was previously created and "Control Yourself" building into a frothing climax. Even more impressive is how repeat listens reveal an album with many more tricks up its sleeve than initially meets the ears, such as the sumptuous dub elements of "New Values." It's too early to say anything for certain, but THE OFFICIAL BODY is certainly a stand-out release of January and is likely to pop up on several lists as 2018 wears on. [Thomas Seraydarian]
Verdict: Recommend
SiR – NOVEMBER
Genre: Neo-Soul, Alternative R&B
Favorite Tracks: "D'Evils," "I Know," "War" "Dreaming of Me" "Summer in November"
During my time hearing NOVEMBER, it was a grey L.A. day and I was driving to get food in the midst of recording drums. My first time listening to SiR, I was immediately struck by how exemplary and suave his take on neo-R&B is. Surprisingly a married man, NOVEMBER offers a skewed and often sassy take on romance. Lines like, "All her little friends can't stand me / Because they know I would trade her love for a Grammy" on "That's Alright" and the hook, "I know who your baby mama really is" on "I Know" are more reminiscent of Jeremih's perspective and ardor than Al Green's. "Dreaming of Me" is the exception to the aromanticism of the album, and the track's affecting sap offers an honest outlook on tenderness as a touring musician. Although not quite as positive as lyrics such as, "lately I've been putting in overtime / Life on the road can get lonely," "Dreaming of Me" is the album's compassionate moment and helps to balance the cynicism and negativity of many of the album's other lyrical subject matter. SiR's questionable marital content aside, NOVEMBER is an excellent addition to TDE's roster. SiR feels like the male counterpart to labelmate SZA, and NOVEMBER complements last year's CTRL strikingly well. As with all new Top Dawg signees, it is clear that SiR fills a strategically unique niche in the label's lineup which will certainly carve him a sizable piece of the pie in this year's hip hop climate.
Schoolboy Q features, Kendrick endorsements, and viral singles aside, NOVEMBER's greatest strength lies in its production. "D'Evils" has the hardest beat I've heard on an album in months, with a hazy half-time shuffle and an expertly incorporated pitch-shifted vocal sample. "War" somehow pulls off a major label take on lo-fi hip hop, with production that sounds like it was pulled from the dimmest recesses of Soundcloud. At only 32 minutes, NOVEMBER never drags or feels stale. Like a musical Aston Martin, it's sleek, breezy and discrete. Well done, SiR. You deserve every bit of the success that's surely coming your way. [Ted Davis]
Verdict: Recommend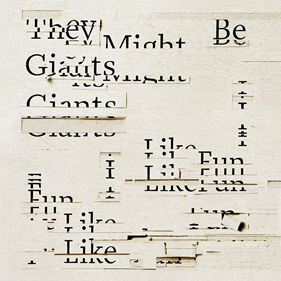 They Might Be Giants – I LIKE FUN
Genre: Indie Pop, Alternative Rock, Power Pop
Favorite Tracks: "All Time What," "By the Time You Get This," "Push Back the Hands," "McCafferty's Bib"
I can certainly appreciate They Might Be Giants; alternative rock of the late '80s and early '90s would have missed out on one of its quirkier voices if they had never come around, and it's easy to trace their influence to standout acts of the aughts such as Weezer and Death Cab for Cutie (Ben Folds Five too, I guess, but y'know). That being said, hearing I LIKE FUN in 2018 places me in the same quarry that assessing any workmen band in their third decade of artistry does: it's perfectly pleasant, but do we really care anymore? There are flashes of excellence here, such as on the one-two punch of "All Time What" and "By the Time You Get This," songs that deserve a place on any power pop playlist and serve as the album's highlights, but most of I LIKE FUN comes across as simple box-checking, especially during the middle slog. Experimentation is present in small doses, but mostly just hinders the cohesion of the album as opposed to adding a layer of compositional depth (the bizarrely flat title track, the random, Macula Dog-referencing electronic wankery of "Lake Monsters"), occasionally coalescing into something curious, if not necessarily a homerun ("McCafferty's Bib"). On the other side of the coin, fans of the band can still rest easy knowing the band remains as unapologetically goofy as ever, though newcomers unaccustomed to their twee daydreams and kooky musings are much better off starting earlier in their catalog. I LIKE FUN is hard to outright dislike, mostly due to the fact that you can tell the Johns are still having a lot of fun making music no matter what any of us say, but this is heavily inessential. [Thomas Seraydarian]
Verdict: Do Not Recommend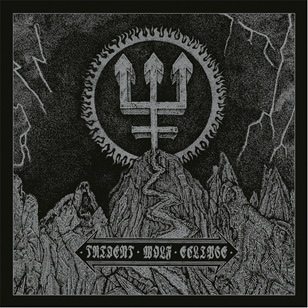 Watain – TRIDENT WOLF ECLIPSE
Genre: Black Metal
Favorite Tracks: "Nuclear Alchemy," "A Throne Below," "The Fire of Power," "Antikrists Mirakel"
Considering the very nature of black metal fandom is tribalistic, it goes without saying that its listeners have very specific and particular tastes. I, for one, need a hefty dose of fuzzed-out, murky production, punishing amounts of noise, and vocals that skew towards the lower end of the shrieking spectrum (leave those death metal gurgles at the door!) for something to really stand out to me. As such, Watain's sixth studio album leaves me feeling somewhat cold, and not in the isolating, misanthropic way that the genre intends. Always more known for their on-stage antics and virile theistic devil worship than their music itself, TRIDENT WOLF ECLIPSE sees the band return to the more aggressive folds of their earlier output, but comes across as too clinical and polished to really lend credence to their shtick. I'll admit that I don't have any vehement critiques of any of the individual parts on display here: the guitar work is crisp and references some of its thrash heritage when paired with the drums, melodicism isn't obnoxiously catered to but variety is still added through different chord progressions and riff work, and vocalist Erik Danielsson is still full of piss and vinegar despite being at this for two decades. But legacy metal is almost universally forgettable, and there's nothing on TRIDENT WOLF ECLIPSE you haven't heard done better from countless other artists, or even Watain themselves. Besides, it's just harder to sell the image of you sacrificing live animals to invoke chaos magic for Satan when it's clear you spent hours in the studio with your producer toiling over how to make the kick drum stand out and the bass not get buried in the mix. [Thomas Seraydarian]
Verdict: Do Not Recommend