EVERYTHING IS LOVE by The Carters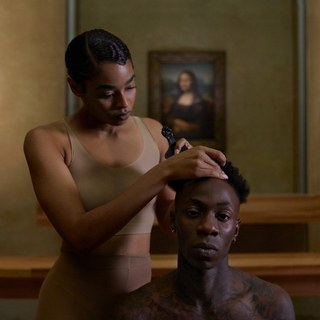 Genre: Pop Rap
Favorite Tracks: "SUMMER," "713," "FRIENDS," "HEARD ABOUT US"
What makes EVERYTHING IS LOVE surprising isn't its unannounced release—Jay-Z and Beyoncé have carved a place alongside the founding fathers of the unexpected album drop. EVERYTHING IS LOVE is surprising because it is a joint release from a couple whose last claim to faim in the public eye was adultery. It is hard not to feel like the Carter family isn't somehow capitalizing on their high profile marriage by publicly reconciling an affair that fueled the content of Beyoncé's LEMONADE and Jay-Z's 4:44. When the couple begs listeners to approach EVERYTHING IS LOVE as the final installation of a trilogy, it leaves me wondering how much of Jay's infidelity was simply a ploy to grab the attention of the media in an age where fake news seems more abundant than reality.
EVERYTHING IS LOVE is the first full-length release by a superstar couple who have been married for a decade. Because the collaboration is so long-awaited and because the couple's tribulations were the topic of dinner table conversations internationally, I was expecting EVERYTHING IS LOVE to be a challenging and emotionally transparent work by two people who veritably act as the king and queen of the mainstream American music empire. What I think is most shocking about EVERYTHING IS LOVE is that it feels like a victory lap for a couple who, less than a year ago, seemed on the brink of admitting romantic defeat.
On the Houston ode "713," Jay raps, "Cash hit deposit, 24-carat faucets / Louis V and Goyard trunks all in the closet / Ain't shit change, the streets is still watchin' / And my little baby Blue is like, 'Who gon' stop us, huh?'" These opulent and thematically irrelevant lines are followed by Bey proclaiming the albums title, "Everything is love." Although a track about the spoils of fame as told by New York socialites would certainly have been fun in the era of Jay-Z/Beyoncé collabs such as "Drunk in Love," it's weird to hear their daughter Blue's name in a verse about designer clothing where I expected it in a verse about divorce paperwork. The strange glossing over of The Carters' romantic troubles continues to manifest itself on "APESHIT." On the track, Beyoncé centers her bars around the line "I can't believe we made it." It feels unnatural to listen to a track about making it in the context of EVERYTHING IS LOVE, which for all intents and purposes within this trilogy, is not an album about success. Though it clearly exhibits "hit factor" and the appearance of Quavo and Offset show that The Carters are finally adapting to "the culture," listening to a radio-friendly single within the context of an album that bills itself as an emotionally complex piece of art doesn't feel quite right.
EVERYTHING IS LOVE is still a very good Beyoncé album, and even though it doesn't quite establish where the couple stands in the wake of Jay-Z's affair, the project does show that Beyoncé is more deservant of fame than her spouse. Though trap-age rapping may be new for Beyoncé, "BOSS," "NICE," and "HEARD ABOUT US" prove that Queen Bey has a kickass flow, and "SUMMER" displays that her ability to make soul music is just as alive and well as when she was in Destiny's Child. While her heart may likely be broken, EVERYTHING IS LOVE is proof that Beyoncé's soul and ability to make great pop music remain alive and thriving.
Conversely, EVERYTHING IS LOVE finds Jay-Z sounding more like a human corporation than ever before, coming off less like a businessman and more like a "business, man" than on any of his past releases. Limp, soulless bars allow little room for humanity in his taught flows. Even though Jay plays the role of the villain in the LEMONADE/4:44/EVERYTHING IS LOVE trilogy, he always manages to simultaneously act as the hype man. Though Jay has been steadily surging towards sellout status for years, 4:44 and EVERYTHING IS LOVE are the first releases where his lasting status as a cultural icon hasn't been enough of a redeeming quality to keep his persona endearing.
In a month oversaturated with hip hop releases, EVERYTHING IS LOVE dropped at a pretty bad time. Though it would be nice to be able to give the album the attention it implores, with a few listens it doesn't prove to be any more worthy of its listeners' time than something like KIDS SEE GHOSTS, or TESTING. EVERYTHING IS LOVE is an exercise in virtuosity and status for Beyoncé and an excellent example of Jay-Z being a douchebag in his mogul-dum. While it's worth a listen because of its fixture in the cultural sphere of 2018, what EVERYTHING IS LOVE does best is make me crave the next Beyoncé solo album more than ever.
Verdict: Do Not Recommend