The Thomas Top Five: 5/2/16
Our Editor-in-Chief listens to upwards of 50 albums per week, so why not let him share the five, presented alphabetically by artist, he thinks are the best for you to hear on this week's installment of the Thomas Top Five?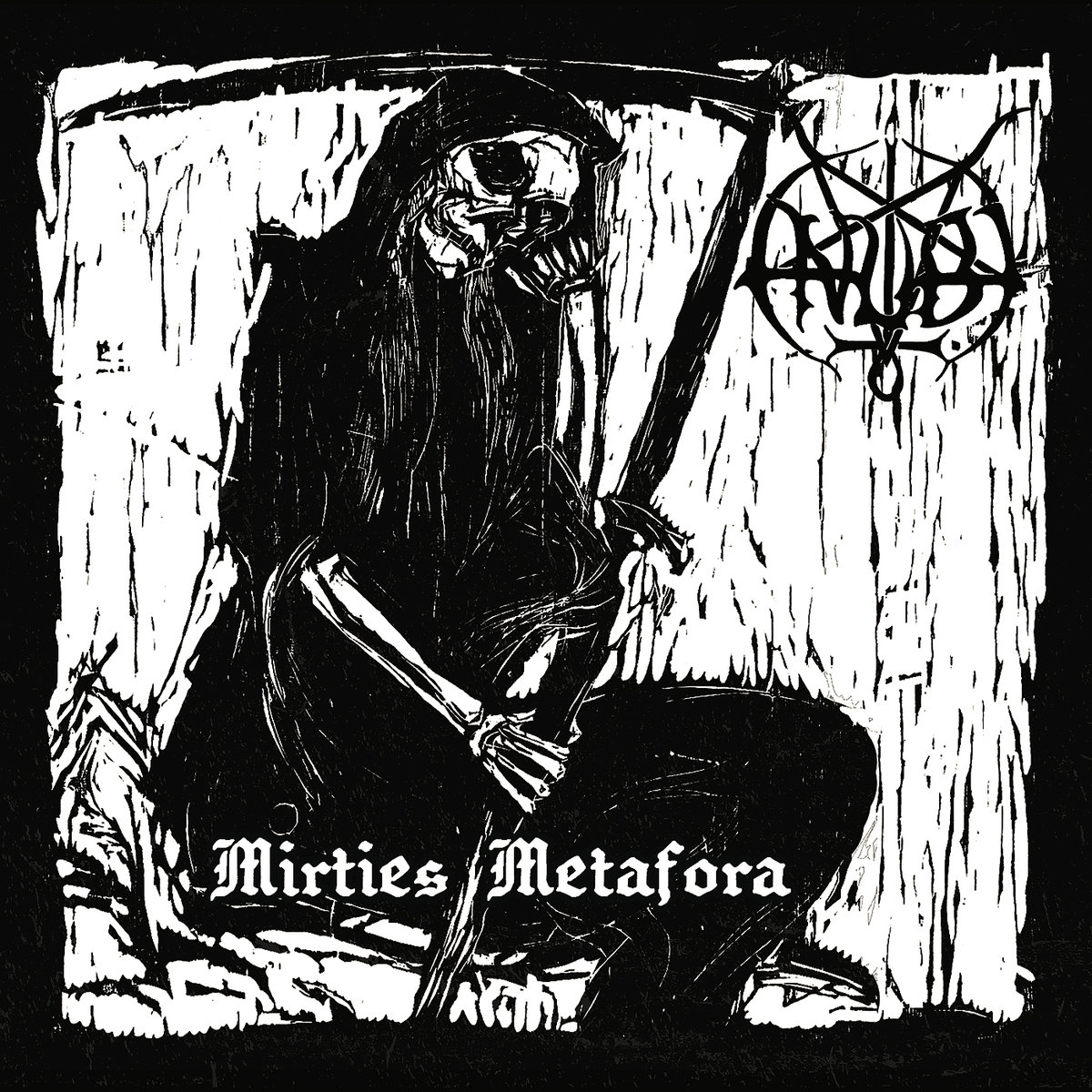 Anubi – MIRTIES METAFORA
Genre: Avant-Garde Metal
Year: 1995
Favorite Tracks: "Ið Tuðtumos á Akmens Tylà," "Anapus Kaitros Ir Smëlynø: Sniegas Abydoj," "Spindësit Ugny Dykuma"
In a top tier of obscurity, Anubi hails from the former Soviet bloc of Lithuania and offers up some of the stranger interpretations of metal out there. Using the hateful lo-fi hiss of black metal as their starting point, Lord Ominous and company leave ample time for pensive jamming, soaring guitar licks, clean grooves that border on blues rock, religious chanting and hymnals, aimless noodling, and genuinely pleasant ambience. The only major fact that's readily available about this band is that their creative mastermind died while on a salmon fishing trip on Lake Michigan, but that only adds to the mythos of a group of black metal misfits that bespeak of a maturity, restraint, and vital creativity far exceeding their more reductive peers. Genuine enough to avoid accusations of pretension, endearing touches such as the unassuming introduction of folk flutes and tubular bells keep listeners on their toes and excited to hear what kind of ballsy innovation will come next. MIRTIES METAFORA may not be kosher enough for the kvlt kids, but those guys are kinda scary anyway.
Meishi Smile – LUST
Genre: Electropop, Bitpop
Year: 2012
Favorite Tracks: "AJS," "Pale," "Summer Blue," "Tears"
A comparatively unknown DJ and producer relentlessly touring the greater Los Angeles area, Meishi Smile's current foray into noisier and more chaotic realms can't distract from the simple beauty of their debut foray into washed-out, nostalgic realms of melancholy. Intimately dealing with the issues of identity, isolation, and the longing and lust caught up in both of the same, Meishi Smile's breakout LP features the clarion, ice-cold production aesthetics of a Yung Lean track, but filtered through a lens of hopeful, danceable optimism. This comforting, vaguely familiar facade is juxtaposed with the uncanny valley. The heavily filtered, processed vocal lines situate the listener within, contributing to a sense of unease, as there seems to be more trouble in paradise than would initially be suggested. Comparable to sobbing uncontrollably while playing DDR, Meishi Smile does latter-day Crystal Castles better than they ever could, occasionally reaching highs that are nearly transcendent ("Tears").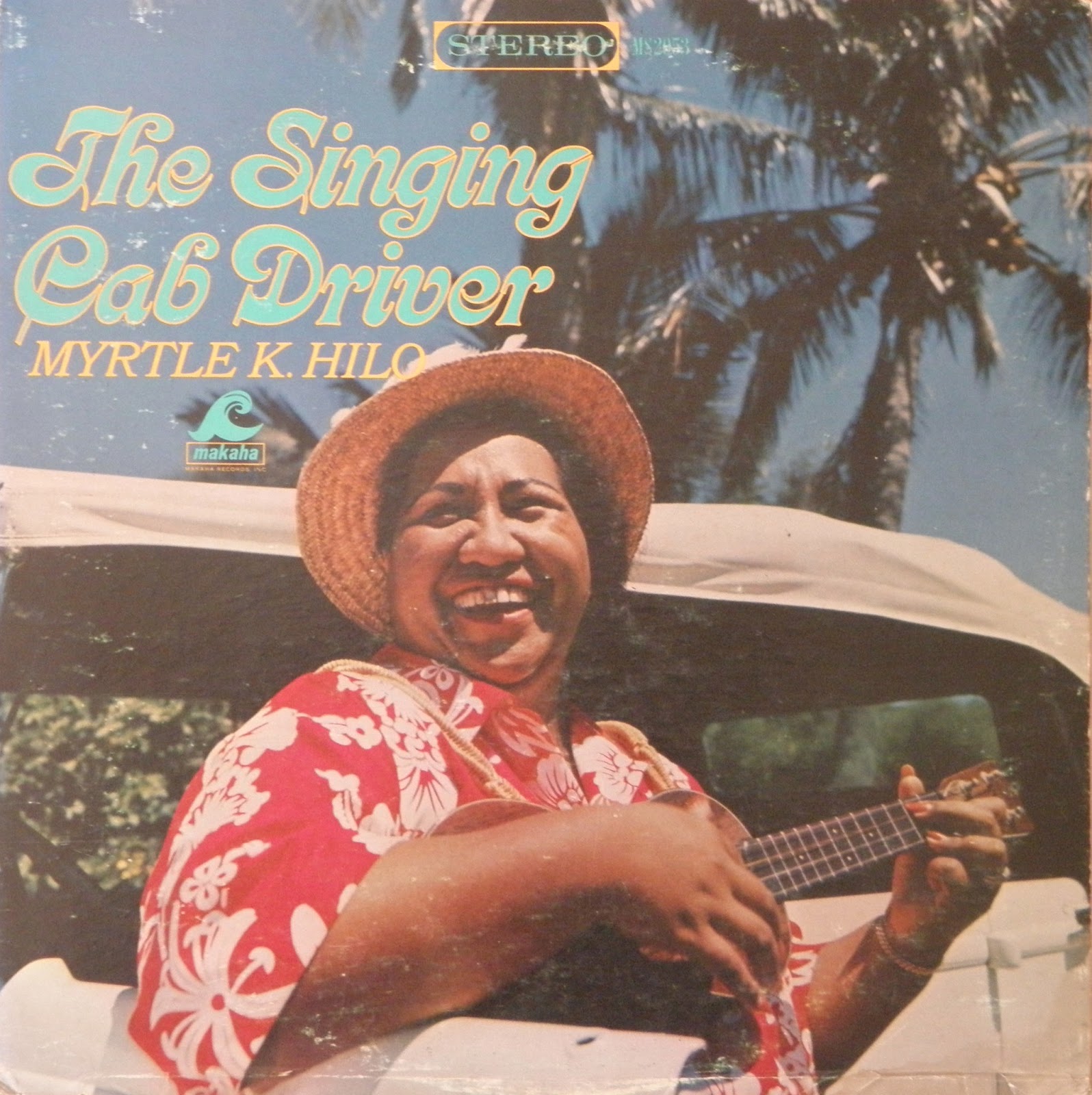 Myrtle K. Hilo – THE SINGING CAB DRIVER
Genre: Hawaiian Music
Year: 1967
Favorite Tracks: "Kaimuki Hula," "Hali'i Ka Moena," "Ha'u Ha'u," "I'll Remember You"
Seems as if we're doomed to be more obscure than usual for this week. The label of "hidden gem" is only actually earned by records few and far between, but THE SINGING CAB DRIVER seems to fit the bill better than most, considering that the amount of people officially confirmed as having listened to it can be counted on two hands.  It's too obvious to merely describe Hawaiian music or slack-key guitar music as "relaxing"; although THE SINGING CAB DRIVER complies to those paradigms, the striking part of the record is Ms. Hilo's virtuosity as a vocalist. Deftly throwing herself with gusto into mind-bending soprano registers in the blink of an eye, Hilo demonstrates a mastery of range and dynamics and an ease with which to navigate the same. Also commendable is the range of styles referenced by the composition, from gospel on "Lover's Prayer," to honky tonk on "Hali'i Ka Moena," to traditional balladry imbued with a local touch on "I'll Remember You." The end result is something that can be interacted with as easy listening, but deserves something more.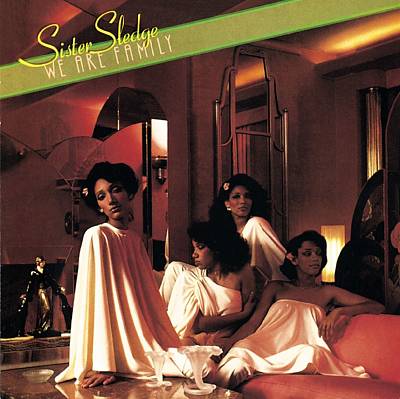 Sister Sledge – WE ARE FAMILY
Genre: Disco
Year: 1979
Favorite Tracks: "He's the Greatest Dancer," "We Are Family"
Inarguably one of the greatest cohesive releases in the genre's brief and contentious history, Sister Sledge's WE ARE FAMILY is the perfect reconciliation between soul, funk, and the much more pop-oriented, eternal danceability of disco. Kicking off with album highlight "He's the Greatest Dancer," WE ARE FAMILY manages to avoid the overproduction and saccharine artificiality that crashed disco to the ground, instead focusing on the core instrumental feature of endlessly suave guitar, bass, and piano, adding dollops of strings for color and nothing more. Featuring a refreshing inclusion of Afro-Cuban percussion and avoiding an overtly electronic atmosphere, WE ARE FAMILY shows how fun and sexy disco could be when it wasn't trying to be fun and sexy. Anchored by the timeless cornerstone of "We Are Family" (it's well worth seeking out the 8 minute original version), despite a ballad or two slightly slowing the roll, Sister Sledge manage to turn in a classic album that features a nice empowering layer of girl group power to boot.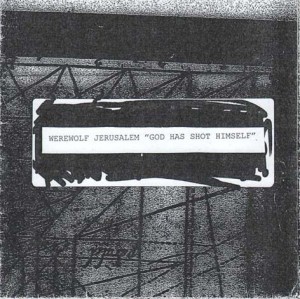 Werewolf Jerusalem – GOD HAS SHOT HIMSELF
Genre: Harsh Noise
Year: 2003
Favorite Tracks: N/A
We've dealt with noise and harsh noise here on the Thomas Top Five before, so I'll attempt to avoid an adjective parade and zero in on what differentiates GOD HAS SHOT HIMSELF from other examples of a genre that's admittedly rather homogeneous in style and content. What's notable about this record is that Werewolf Jerusalem focuses on the spaces in between the barrages of clamorous onslaught as opposed to the pleasure/pain principles of the sounds themselves. There are several moments of glitching, lurching uncertainty, fade outs to near silence, and construction of subtle walls of less abrasive tones, making it all the more powerful when he decides to turn his mix knobs through the roof. All noise records indulge in the free-form independence of chaos, but the imperfections with the noise exhibited here (seemingly oxymoronic, I know) and the lack of related totalitarianism allow it to benefit from an increase in listener engagement.