The Thomas Top Five: 11/7/16
After much deliberation, the Thomas Top Five is now permanently a weekly roundup of five 2016 releases, presented alphabetically by artist, that our Editor-in-Chief recommends.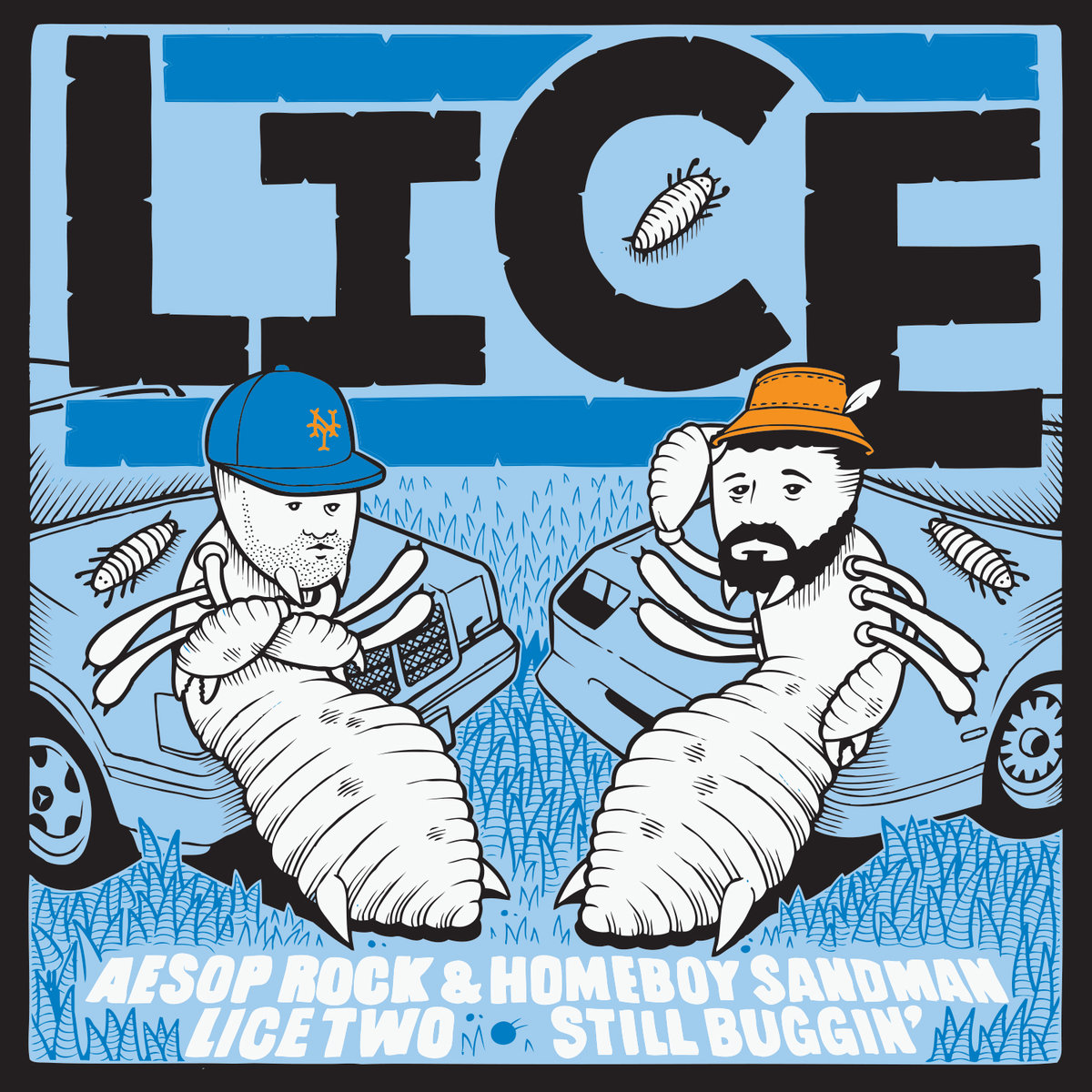 Aesop Rock and Homeboy Sandman – LICE TWO: STILL BUGGIN'
Genre: Abstract Hip Hop
Favorite Tracks: "Couple Things," "Oatmeal Cookies," "Stop the Bleeding"
Although the first EP from this duo was released during 2015's year-end-list season, crippling some of its attention in the process, LICE TWO: STILL BUGGIN' will inevitably be touted as one of the better hip hop releases of the year. An abstract hip hop fan's wet dream, Aesop Rock continues his reign as one of the year's unsung rap heroes, cutting loose after THE IMPOSSIBLE KID to spar with Queens's Homeboy Sandman in the ring. Although I think victory goes slightly to Aesop Rock, with his usual mastery of extensive word count and polyrhythmic delivery, Homeboy Sandman's understated, pensive Stones Throw styling lends a nice counterpoint, and his casual interjection of self-deprecation makes him an endearing and empathetic emcee. The beats mostly stick to the tried-and-true abstract formula of vaguely jazz-oriented production, but the metallic stomp of the Rock-produced "Oatmeal Cookies" adds a nice centerpiece of aggression, with the heart-racing organ chops of "Stop the Bleeding" acting as a particularly strong final statement. Coming in at a clean 16 minutes, there's really no reason to put off giving this EP a listen.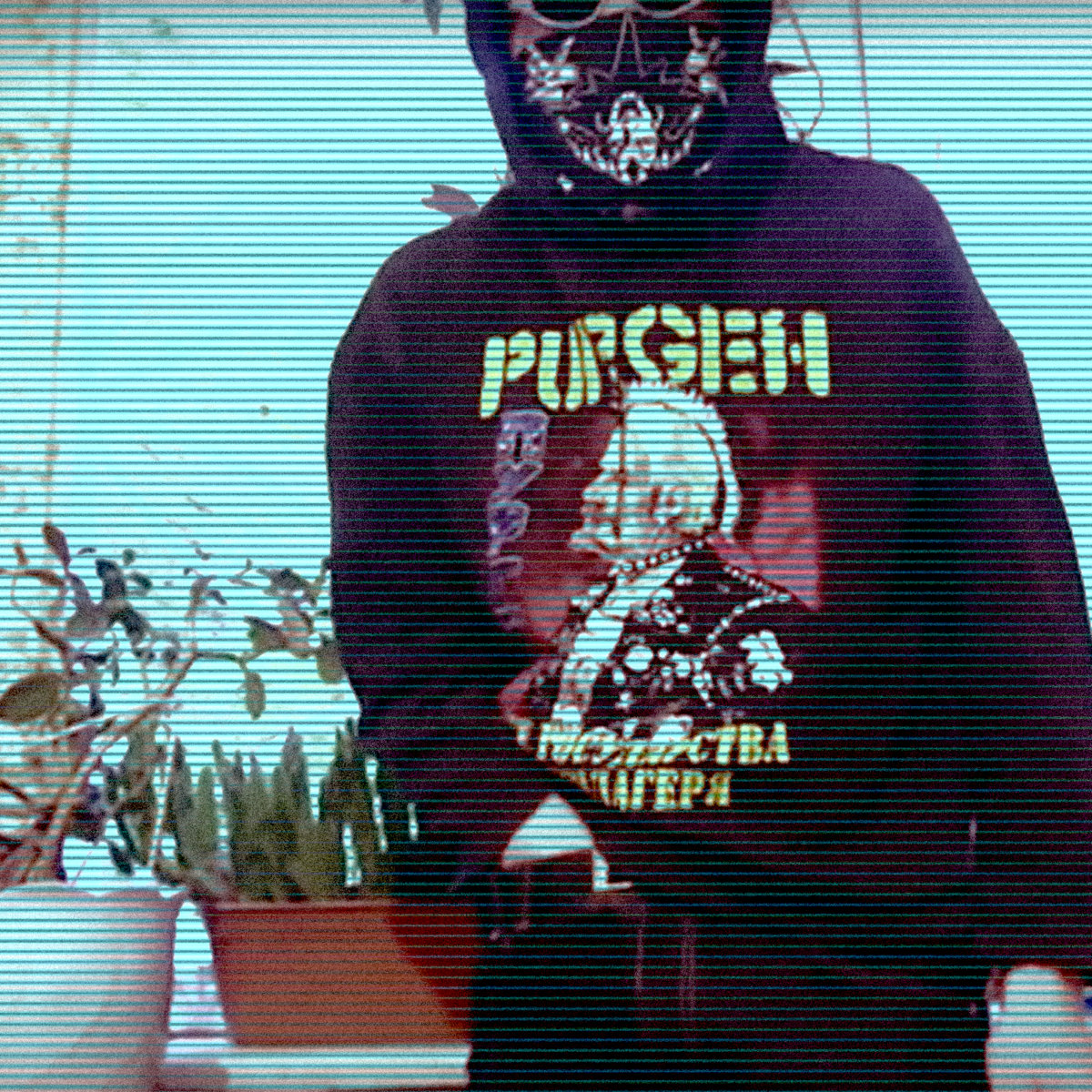 DJ Alina – MANIAX
Genre: Hardvapour
Favorite Tracks: "Bloodline," "Strike Spin," "Power Drill," "Terminate Pleasure"
I'll admit it; I'm getting a little too old for vaporwave. But as with any genre born and raised on the internet, things constantly shift and evolve, which leads us to the new zeitgeist of hardvapour. Pioneered by Dream Catalogue lead HKE, if you enjoyed the dystopian (well, corrupt utopian, but you know) nature of vaporwave but could do without the actual aesthetics of chopped and screwed easy listening, hardvapour may be right up your alley, with DJ Alina's MANIAX an ideal place to start. A perfect example of music sounding like the marketing, MANIAX is a high-octane race through a quickly decaying digital cityscape, an anxious and bloodthirsty blend of hardcore EDM at your tail all the while. DJ Alina's Eastern European upbringing makes itself clear in the sonic palette she chooses to work with, as Slavic-favored electronic subgenres such as gabber make a strong appearance here, although a general atmosphere of noisy industrial is continually pervasive. Furious, futuristic, and downright scary, MANIAX is consistently a gripping listening experience, if not necessarily always an easy one.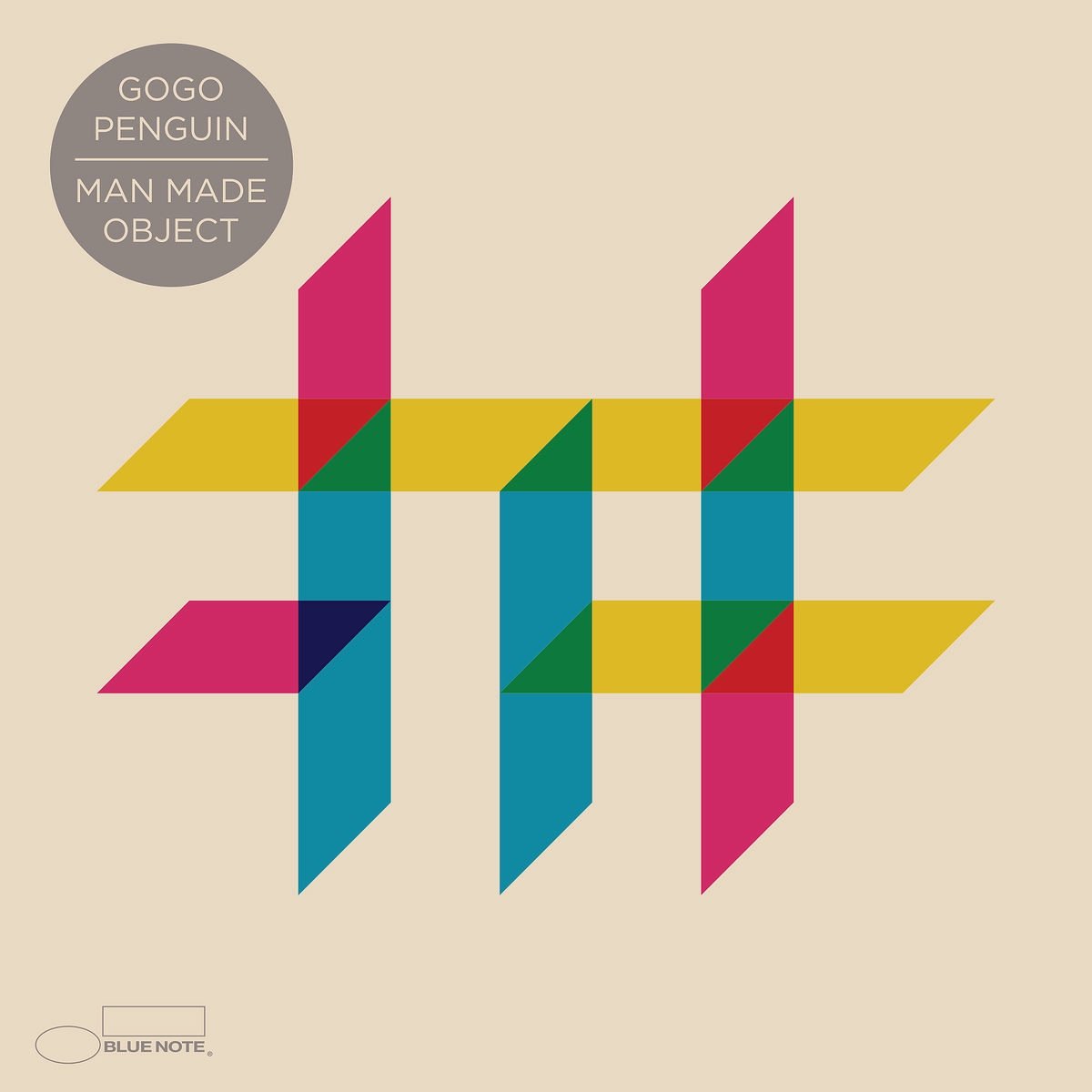 GoGo Penguin – MAN MADE OBJECT
Genre: Nu Jazz
Favorite Tracks: "All Res," "Unspeakable World," "Smarra," "Protest"
If you can look past the admittedly silly band name, GoGo Penguin's MAN MADE OBJECT is one of 2016's strongest entries from the mildly contentious genre of nu jazz. While nu jazz is popularly known as a combination of jazz with hip hop and electronic elements, MAN MADE OBJECT's affiliation with these characteristics is a bit more subtle. Aesthetically a fairly traditional jazz piano trio, GoGo Penguin's most notable calling card is their song structure, which is based off of repeating melodies and motifs, much like your standard club-ready dance music or hip hop production loop. In addition, the drumming is skittering and kinetic, bringing to mind the classical sounds of drum and bass and jungle. These traits definitively place GoGo Penguin within the nu jazz subgenre, but allow for a large exploration of more organic tones, never explicitly making studio trickery present in the process (except for some tasty dream trance reverb on "Smarra"). Although anyone looking for the virtuosity of bop will be disappointed, MAN MADE OBJECT is ideal for dropping out of the world for awhile.
La Sera – MUSIC FOR LISTENING TO MUSIC TO
Genre: Indie Pop
Favorite Tracks: "High Notes," "One True Love," "I Need an Angel," "Nineties"
After recent events necessitated some acquaintance with the Burger Record's catalogue, I was pleasantly surprised by La Sera's follow-up to 2014's rather underwhelming HOUR OF THE DAWN. You should know going in that you're going to get the exact results you picture of a musical world that has been processing Mac DeMarco and Real Estate for years, but if you can get yourself in the headspace for music made for the stoned late-summer sun, then you'll be sure to enjoy the experience. While Tod Wisenbaker's vocals may not quite provide the strongest interplay with Katy Goodman's surprisingly deep range, his guitar playing is a clear improvement upon the last La Sera album, ultimately making MUSIC FOR LISTENING TO MUSIC TO a worthwhile pursuit. With several twisting, labyrinthine runs that manage to be complex without approaching anything "progressive" or "technical," the juxtaposition with the minimalist drumming and unfettered pop songwriting provides a touch that differentiates La Sera from their peers. At its best when it fully embraces its nods to '90s alt-rock ("I Need an Angel"), loosen up, grab your significant other, and have a lazy Sunday afternoon.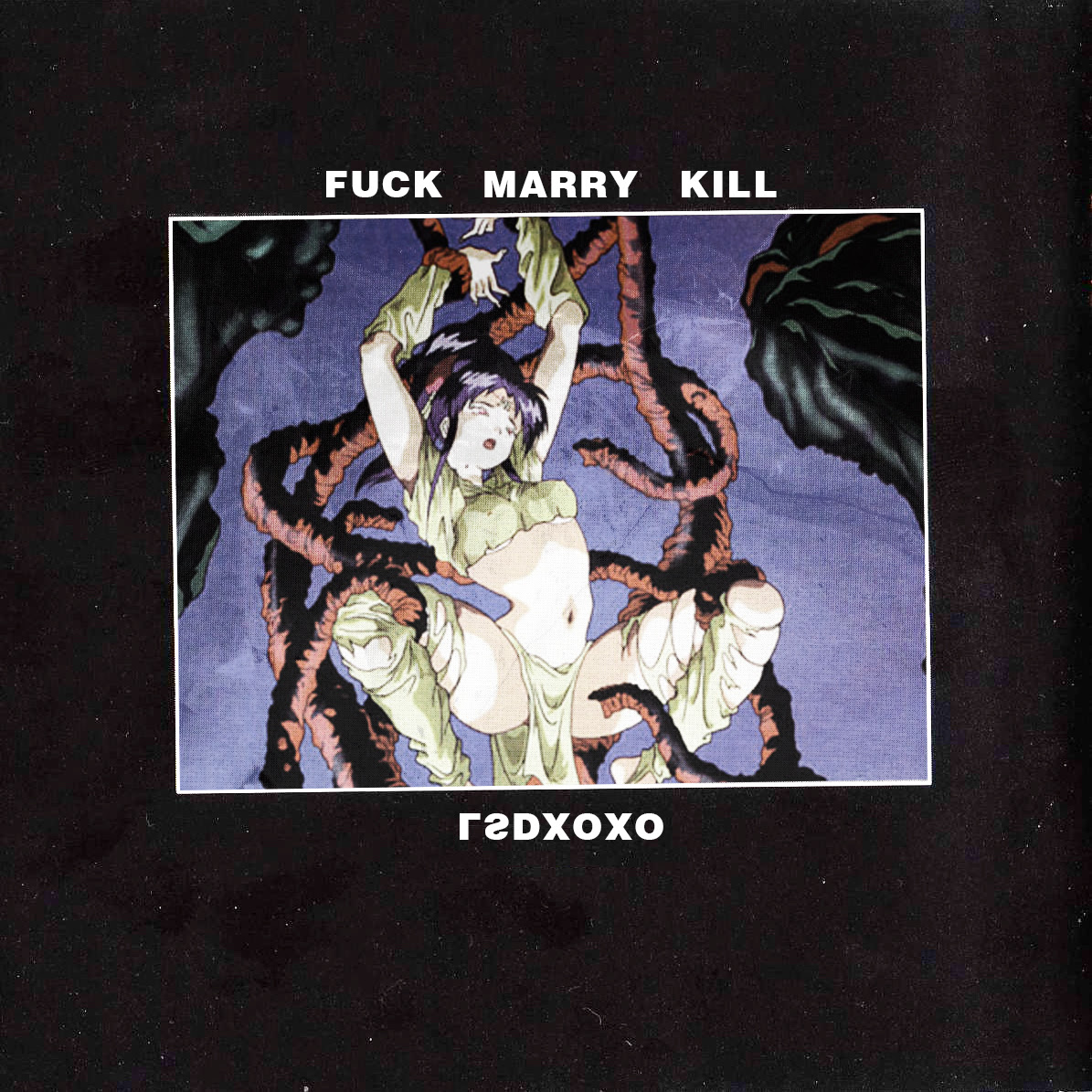 LSDXOXO – FUCK MARRY KILL
Genre: Ballroom
Favorite Tracks: "Sugarfalls," "Frozen Over (featuring Cakes da Killa)," "Freestyle 4 (Remix)," "Angel Dust"
If you couldn't tell from the cover, LSDXOXO doesn't exactly stand on tradition, and FUCK MARRY KILL is just as deliciously demented as you'd hope as a result. As with many releases in the Ballroom subgenre, FUCK MARRY KILL owes its existence to the hypersexualization of underground house and disco, although LSDXOXO also manages to interject a heavy layer of the video game fetishism that commandeers the more distant reaches of Soundcloud. Rhythm is much more valued over melody here, with a regular assault of clipped, bombastic percussion and explicit vocal samples, comparable to a much more sadomasochistic interpretation of ghetto house. Although some listeners will be turned off by FUCK MARRY KILL's exceptionally dark undercurrent of sexuality, it can't be denied that the album does anything other than make you want to shake your rump, and you can draw out a thesis on the relationships of power and abuse as presented here if you're so inclined. The buzzy highlight obviously being LSDXOXO's interpretation of Kanye's "Freestyle 4," FUCK MARRY KILL is ideal for your next party soundtrack, if your friends are recreational psychopaths.