Crossfader's Nu Jazz Primer
Like many of the genres we discuss as we move into more nebulous, subjective territory, nu jazz is difficult to pin down to an exact definition. Both a spiritual cousin to acid jazz and a direct descendent of the unofficially scribed genre "jazz house,"  all we know for certain is that it boils down to traditional jazz structures as interpreted through a lens of electronic, more beat-oriented preferences. Nu jazz is a fascinating concept, as it attempts to bridge the sounds of one of the most historically and artistically reified brands of music with the foundations of one considered to be the antithesis of those qualifiers. Part of what's so exciting is the disparate array of influences that rear their heads, whether it be IDM, drum and bass, or downtempo. No matter what you may define it as, nu jazz is an exceptionally palatable way to get into one of music's most initially intimidating branches, and is jazz's only hope for survival in this day and age. Here's the 10 records we think will have you continue to tune in.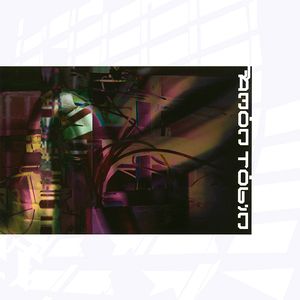 Amon Tobin – PERMUTATION
Year: 1998
Favorite Tracks: "Bridge," "Nightlife," "Nova"
A comparatively early nu jazz release, part of the appeal of PERMUTATION lays within how  finely it toes the line between nu jazz and IDM. Extremely prevalent here is an unabashed rhythmic and textural complexity, yielding endlessly engaging manipulations of jazz percussion that insist upon its virility and aggression. Tracks such as "Bridge" and "Reanimator" show how much genres such as jungle and drum and bass owe to jazz drum solos of yesteryear, and it's entirely rewarding to see such oft-ignored structures reinterpreted and reinvigorated in this effervescent of a fashion. There's a possible criticism to be voiced in the fact that the production is so firmly oriented within realms of the unmelodic, but there's a certain artistry to be appreciated considering that Amon Tobin introduces swatches of jazz color only to relegate them firmly to the background. This is perhaps the nu jazz release that is the least "new," but one that hints at an entirely different path in which to take the genre down. [Thomas Seraydarian]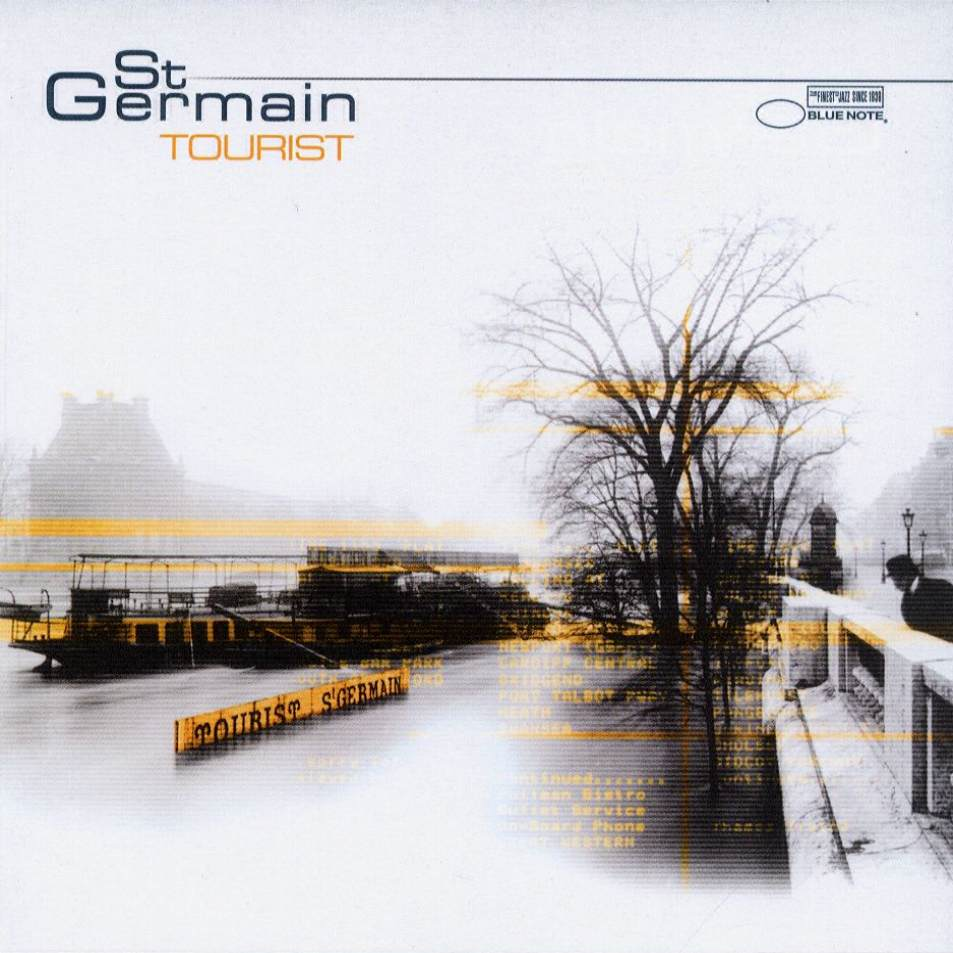 St. Germain – TOURIST
Year: 2000
Favorite Tracks: "Rose rouge," "So Flute," "Sure Thing"
Another artist that made his mark before the genre had really found its footing, St. Germain is the rare nu jazz artist bestowed with the prestige of being represented by Blue Note, one of the eminent jazz record labels. As such, it's even more surprising when you realize just how indebted to house music TOURIST is. Relaxed, loose, and flexible, the listener wouldn't bat their eyelids once upon hearing St. Germain's work bump from the upper floor of a late-night establishment, an impressive feat for a record that features this much soloing and technical capacity. However, St. Germain keeps the social nature of his rhythmic progenitors consistently in mind, never allowing things to drag or become, if not undanceable, at least "ungrooveable." Effortlessly "cool" in both appeal and overall tone, TOURIST is a breezy stroll that retains full focus on its electronic elements. [Thomas Seraydarian]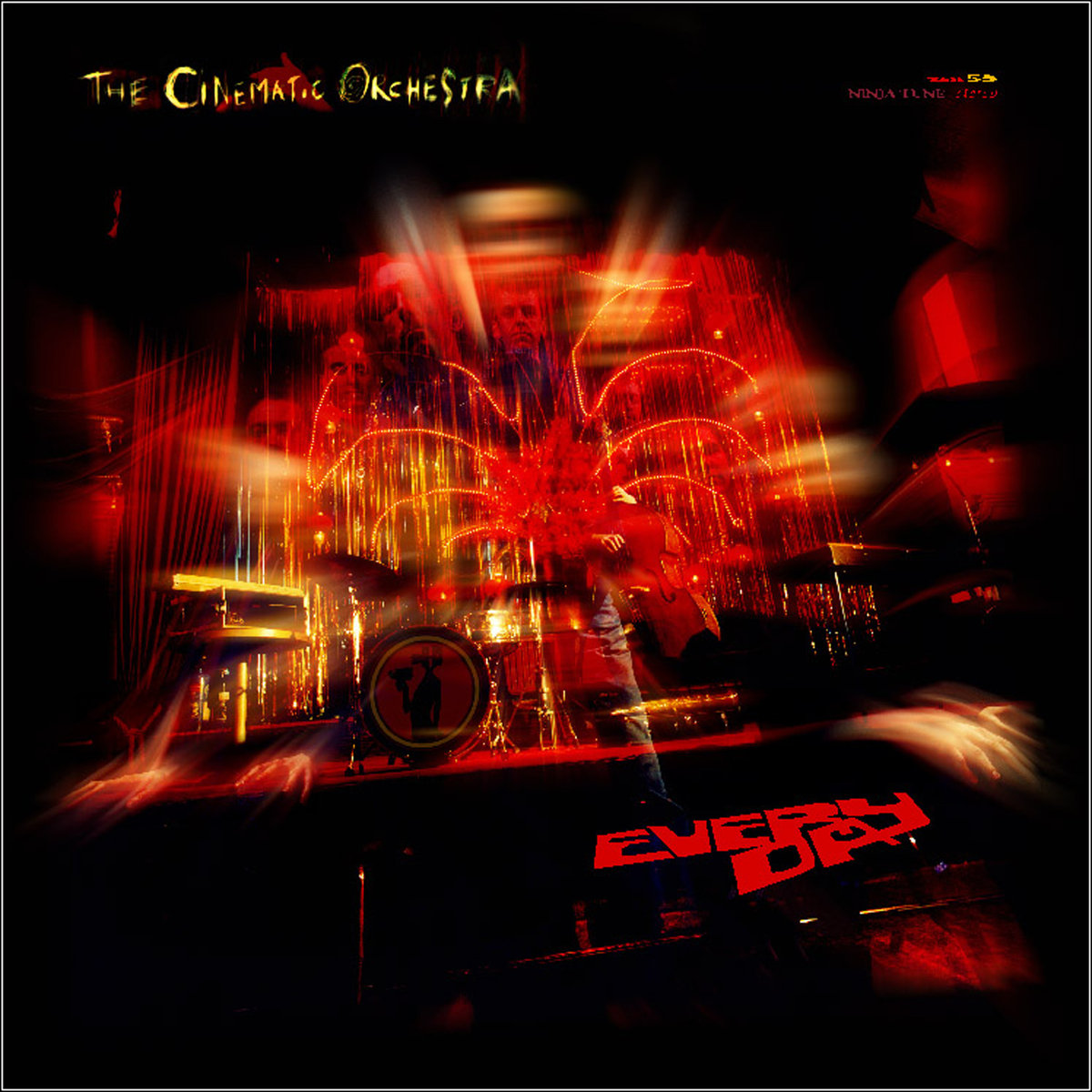 The Cinematic Orchestra – EVERY DAY
Year: 2002
Favorite Tracks: "All That You Give," "Burn Out," "Man With the Movie Camera," "Everyday"
Nu jazz can be hectic and overcrowded, and that's why more downtempo-tinged releases such as EVERY DAY round out the genre in the most welcome of fashions. Unfortunate name aside, The Cinematic Orchestra isn't necessarily concerned with conceptions of virtuosity, allowing for the group to construct loops and thematic sketches that are unapologetically groove-centric at the same time that they're among the more memorable outings of the genre.However, that's not to say that solos aren't given their fair due, and the keyboard performances in particular are as lulling as they are technically impressive. Understated and subdued, The Cinematic Orchestra also manage to be the rare nu jazz act that can maintain artistic idiosyncrasy while willingly allowing vocalists to take the reigns. Relaxed while still superficially engaging, EVERY DAY is easily one of the more accessible nu jazz offerings. [Thomas Seraydarian]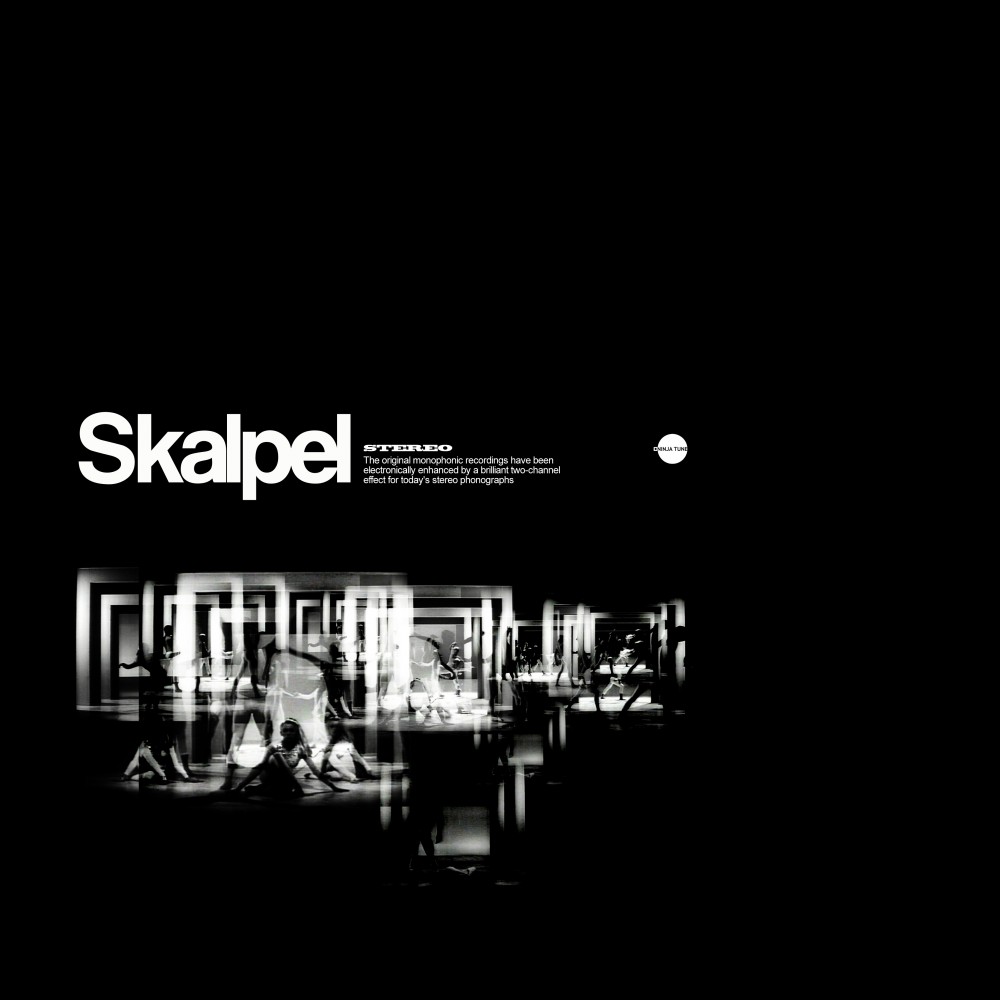 Skalpel – S/T
Year: 2004
Favorite Tracks: "High," "1958," "Theme from 'Behind the Curtain'"
The most striking thing about Skalpel's self-titled debut is the fact that it consists entirely of samples. Whereas many plunderphonics albums of critical acclaim exist (DJ Shadows' ENDTRODUCING…, for the most obvious example), they're all almost decidedly obvious in their construction, favoring a carefully curated tone as opposed to a totality of seamlessness. Why S/T never fails to impress is the fact that if unless told, the listener would never in a million years surmise that the effortlessly easygoing sounds they were exposed to were in fact cultivated entirely from Polish jazz records of the 60s and 70s. Skalpel are such masters at mixing and selecting that the textures on each individual track fully feel as if they were meant to be there, offering up one of, if not the most, organic examples of plunderphonics. Although perhaps not outwardly complying to the general genre facets of nu jazz, S/T is far more philosophically engaging, existing as a mediated reflection upon the sounds of jazz clubs past. [Thomas Seraydarian]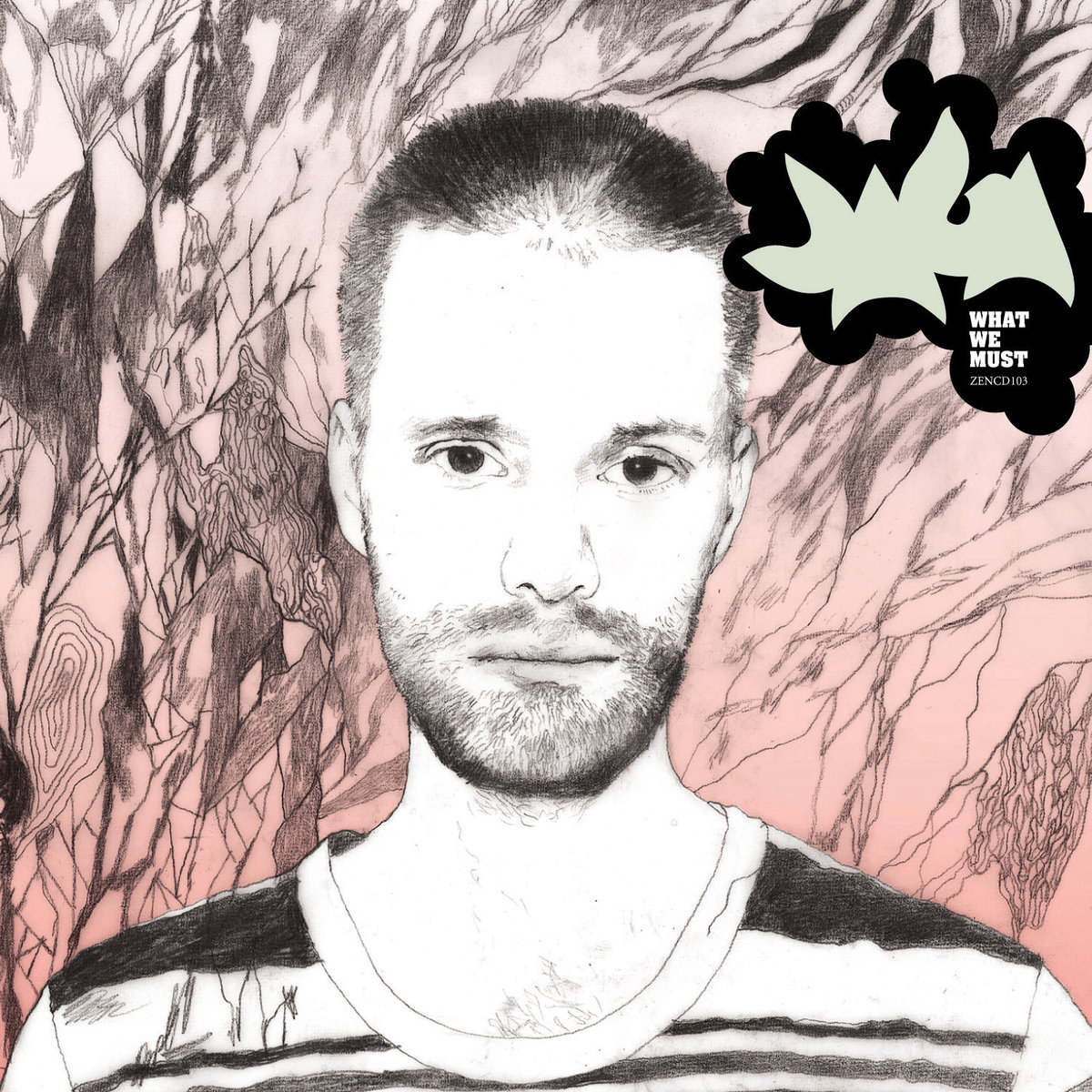 Jaga Jazzist – WHAT WE MUST
Year: 2005
Favorite Tracks: "All I Know is Tonight," "Oslo Skyline," "Swedenborgske Room"
In a genre decidedly lacking in sheer bombast, a record such as WHAT WE MUST is an electrifying experience. Embracing the unexpected expansive atmospherics of post-rock, Jaga Jazzist frame their nu jazz leanings in such a way that the anthemic qualities of each tone are fully highlighted. Although making full use of a 10 piece ensemble lends the record an undeniable sense of scope, time is taken to create a feeling of subdued intimacy when the structural arc of tracks necessitate it, proving that the band knows exactly when to open up their sound and why. Possessing a knack for successfully reappropriating the popular underground and independent sounds of their time (I'll be damned if the first few keyboard notes of "Stardust Hotel" couldn't have kicked off every indie song from the mid-aughts) in order to add innovation and appeal to their more improvisatory leanings, Jaga Jazzist is likely to enrage genre purists, but made a strong case for establishing themselves as the shape of jazz to come at the time (who really knows where it will end up?). [Thomas Seraydarian]
Erik Truffaz & Mercof – MEXICO
Year: 2008
Favorite Tracks: "Al Mediodia," "Avant L'Aube"
Whereas The Cinematic Orchestra interprets nu jazz through a relaxed gaze indebted to downtempo, Erik Truffaz & Murcof are notable for their decidedly more ambient leanings. THIS is perhaps nu jazz that is most authentic when compared against its genre forefathers, considering that soloing and consistent prodigal ability are placed at the forefront of each track. That being said, Erik Truffaz's presence is never overbearing, allowing for Murcof's construction of atmosphere to have its more-than-fair share in the limelight. In many ways almost the antithesis of Amon Tobin, instrumentation and melody are clearly pampered in MEXICO, as rhythmic presence is repetitive and minimal. However, this contributes to a hypnotic undertone that perfectly compliments the quietly fierce artistic presence of both sides of this dynamic duo. Although nu jazz at its more dissipated, this is also nu jazz at its most mature, perfect for contemplation on a midnight walk. [Thomas Seraydarian]
BadBadNotGood – III
Year: 2014
Favorite Tracks: "Confessions," "Kaleidoscope," "C S60"
Notorious for their incredibly energetic, borderline aggressive live performances, BadBadNotGood are an arresting hip hop/jazz fusion trio that should, if nothing else, get your body grooving. Failed at Humber College's jazz school for a medley they performed based on Gucci Mane's "Lemonade", the group have steadily built up a devoted following amongst traditionally non-jazz listeners. These Canadians have an uncanny knack for borrowing hip hop beats, breaking them down, and entirely reconstructing them as haunting, complex, and intensely exuberant medleys. They've had many great releases, including some intriguing collaborations with a number of rappers including Tyler, the Creator, Frank Ocean, and Ghostface Killah, but III stands tall as their most developed, poignant work. Look no further than "Kaleidoscope" for an example of this group's incredible range and force; their ability to build to huge swells, only to contain them back to a single bass hook, and then erupt with double the power once again is unparalleled. [Carter Moon]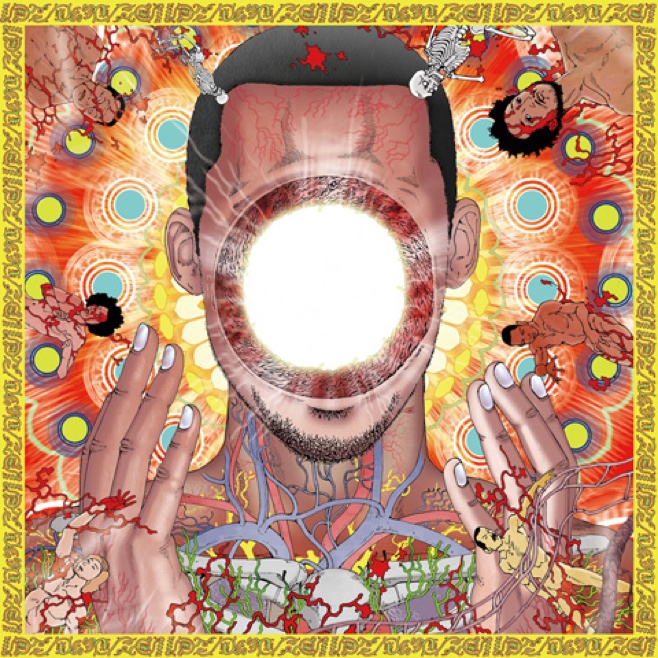 Flying Lotus – YOU'RE DEAD!
Year: 2014
Favorite Tracks: "Tesla," "Never Catch Me," "Coronus, the Terminator"
Modern jazz would not sound and feel as it does today without Flying Lotus. Psychedelic, funky, and boundary pushing as his music may be, Fly Lo is equally notable for his ability to pull together and showcase vast expanses of talented of musicians on his label Brainfeeder. YOU'RE DEAD! is a concept record taking the listener on a journey through their own death into the afterlife. With excellent features from Kendrick Lamar and Snoop Dogg, Fly Lo doesn't hesitate to step well outside the boundaries of traditional jazz, but the fluid, chaotic callbacks to John Coltrane's ASCENSION series are undeniable on tracks like "Tesla" and "Cold Dead". (Incidentally, Flying Lotus is a distant relative of Coltrane's.) The record spirals out into stranger and stranger territory as Lotus guides the listener's soul into realms unknown; if nothing else, listening to this record should prove a wholly unique and captivating experience. [Carter Moon]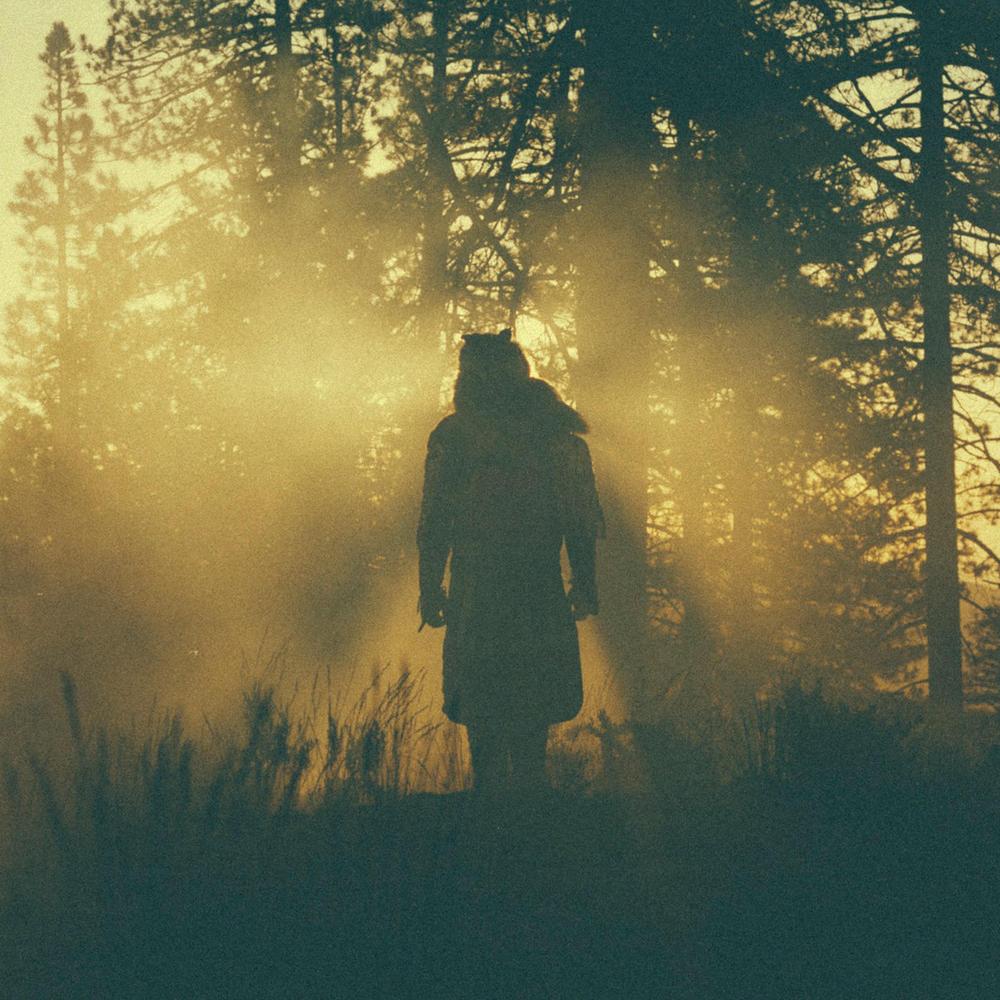 Thundercat – THE BEYOND / WHERE GIANTS ROAM
Year: 2015
Favorite Tracks: "Hard Times," "Them Changes," "Lone Wolf and Cub"
A background contributor for a multitude of Brainfeeder releases, Thundercat is an unpredictable, distinctive bass player with the ability to make his bass perform a jaw-dropping array of eloquent acrobatics, with a remarkable singing voice to boot. When he's allowed to come to the front rather than supplying back-up to Flying Lotus, Kendrick Lamar, Erykah Badu, and Suicidal Tendencies (yes, you read that correctly), Thundercat creates beautiful, rich, and heavily funky music. Inspired by the likes of Herbie Hancock, George Duke, and Funkadelic, this is an almost inconceivably groovy record. What makes it fascinating is how Thundercat manages to incorporate soulful, nostalgic, and melancholic elements into what otherwise could potentially be mindless dance music, particularly on tracks like "Them Changes". [Carter Moon]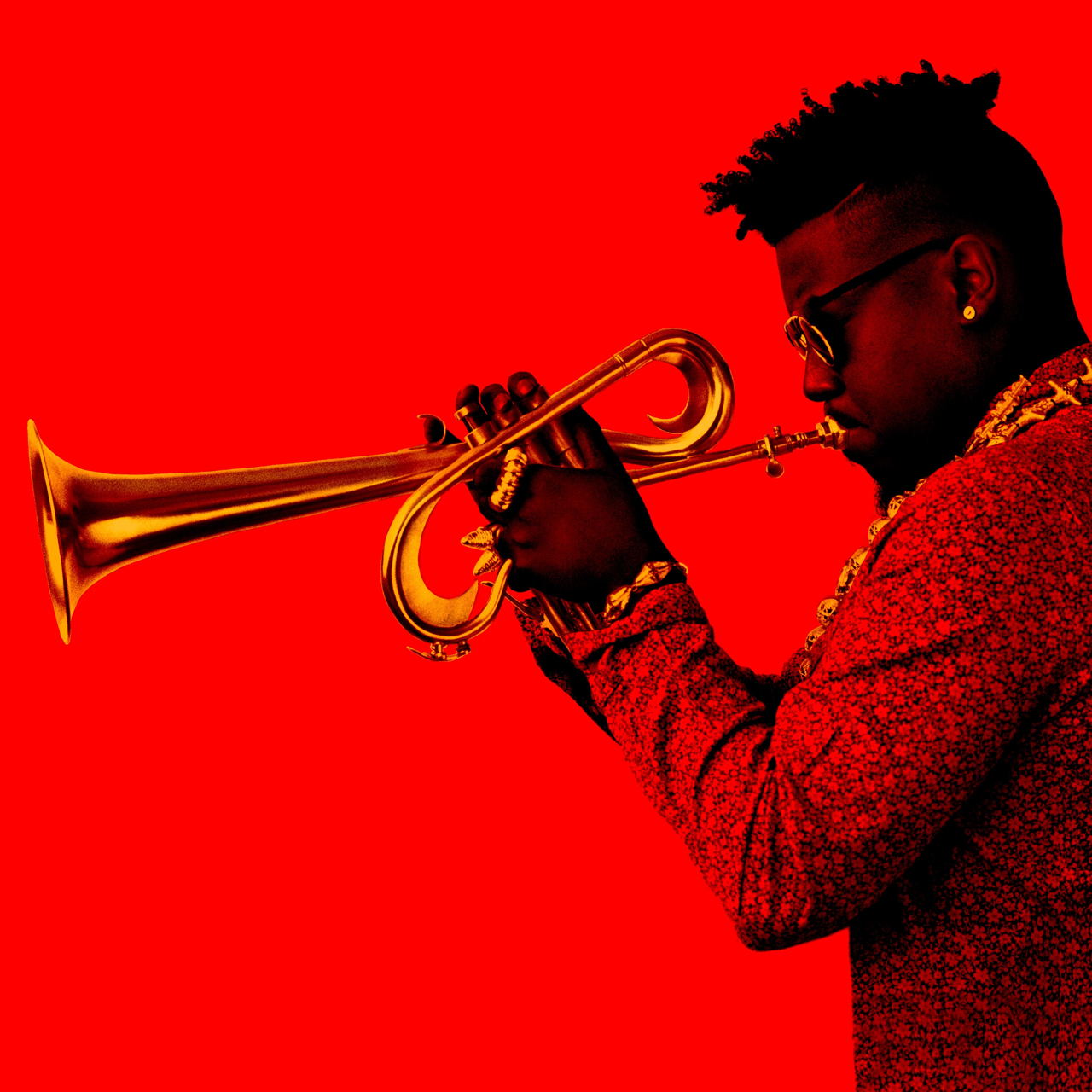 Christian Scott Atunde – STRETCH MUSIC
Year: 2015
Favorite Tracks: "Sunrise in Beijing," "TWIN," "Liberation Over Gangsterism," "Runnin' in 7's (For Big Chief Donald Harrison Sr.)" 
Vibrant, highly expressive, and acutely versatile, Christian Scott Atunde is a remarkable force to be reckoned with in the world of modern jazz. Coming off his equally enthralling double-LP, CHRISTIAN aTUNDE ADJUAH, which was based in more traditional jazz composure, Scott took STRETCH MUSIC as his time to take bold steps in defining his own sound. Taking full advantage of intricate hip hop and trap inspired rhythms, as well as the sounds of Scott's native New Orleans, this record pulsates with a thoroughly modern sound and vitality. For those just looking to dip their toes in the very edges of jazz's deep and murky waters,  STRETCH MUSIC should be a particularly accessible starting point. For purists and experienced jazz listeners, Scott should be doing enough that is truly innovative to keep your ears pleasantly titillated. [Carter Moon]