VIEWS by Drake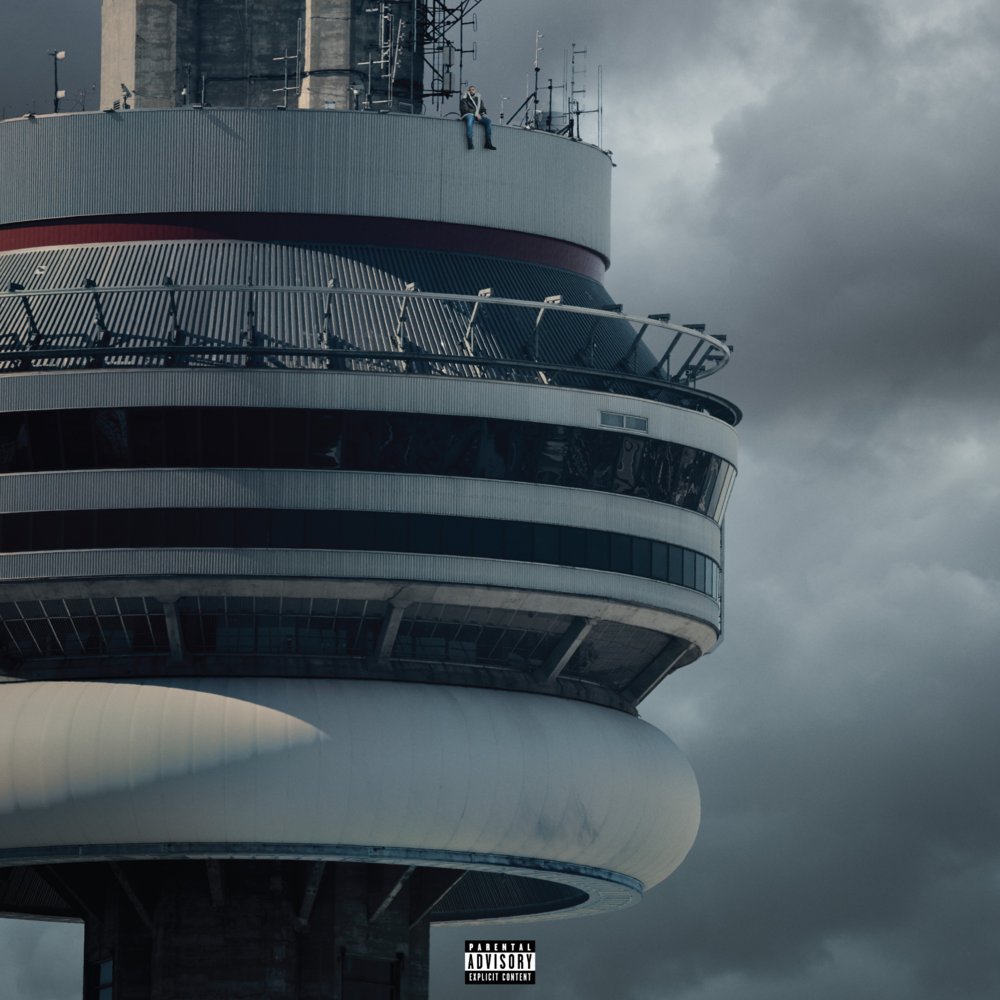 Genre: Hip hop, R&B
Favorite Tracks: "Keep the Family Close," "9," "With You," "Pop Style," "Too Good"
Four months into 2016 and it seems that hip hop/R&B royalty is on a roll with much-anticipated but, still, semi-shocking album drops. From Rihanna's ANTI in January and Kanye's THE LIFE OF PABLO in February, to Kendrick Lamar's UNTITLED. UNMASTERED. in March, and Beyonce's LEMONADE just a couple days ago this April. It's surprising, then, that Drake's fourth studio album VIEWS would be able to garner so much goddamn hype despite being released not even a week after the world was taken by its latest musical storm.
On the album cover, Drake sits atop the CN Tower in Toronto, Canada looking like a modern day The-Thinker-meets-IKEA-Monkey. Originally called "Views From The 6" (which Drake fans have theorized to be a reference to the 416 and 647 area codes of Toronto), VIEWS is a reflection on Drake's journey to success amidst the changing seasons of his hometown. Oh, and what would a Drake album be without ruminating on that girl who used to call him on his cellphone?
The first track of twenty, "Keep the Family Close," opens with a cold Toronto wind, followed by the introduction of humming strings and Drake's signature tenor croon. As an album opener, it effectively feels like an amalgamation of Kanye's "Say You Will" with elements of The Weeknd's "Earned It." This is not to say it feels like a cut-copy, but rather an epically dramatic prelude that builds just enough with the drone of an organ at its climax. As Drake sings that his foray into celebrity hasn't always been without loneliness, we know not much has changed about this certified #sadboi.
Thematically from there, we get it — he can't keep a girl ("With You"), he has beef with Meek Mill ("Pop Style"), and he owes his ego to the life experiences he's had coming from a divorced, working-class family ("Weston Road Flows") and making it as one of the hottest hip hop artists of our generation ("Still Here"). Despite exhausting these themes on his last three albums and two mixtapes, he's found a way to keep milking out his eponymous beta male identity.
When Drake isn't spitting his usual repetitive flow, he catches the listener like a deer in the headlights with humble R&B sing-rap serenades, such as on tracks like "U With Me?" and "Faithful." Taking heed from his imperial predecessors Lord Yeezus, Queen Bey, and Princess Bad Gal Riri, Drake is no-holds-barred when it comes to collaboration on writing and production. His circle-jerked lyrical content and lack of diverse rap flow are made up for by the fact he ends up with some of the most earworm-y beats and sample loops contemporary hip hop has ever seen. Except for Drake's infamous "Hotline Bling" single, the most danceable beats on VIEWS are from his other island influenced tracks, "One Dance" and "Too Good," both of which feature Wizkid and Kyla, and Rihanna, respectively. These tracks take us out of the mud-slush-ice of Toronto's bitter winter and into the fruity rum cocktails of a Jamaican spring break.
Dancehall, rasta-colored bikinis, and blunts with Riri are soon cut off by a song that plays between the two seasonal album personalities. "Summers Over Interlude," which has hi-fi Connan Mockasin-style electric guitar, doesn't even feature Drake at all. Instead, the listener is taken on a trip of changing leaves with the yearning, lounge voice of Drake's OVO Sound labelmate, Majid Al Maskati (whom you might remember from "Hold On, We're Going Home" in 2013). Over the last three tracks, Drake is still stuck on the girl he was a bootycall for, and he finds himself back in the dreary Toronto winter remembering the sweet, tropical warmth of having a woman next to his weak-ass, whiney-ass self.
Consistency may either be Drake's success or his failure. After dabbling with trap king Future on their 2015 mixtape WHAT A TIME TO BE ALIVE, which was our only hope for Drake to experiment with his sound a little more, VIEWS might leave you thoroughly disappointed that the 6 God's ego is too big to try and step out of his comfort zone. Aside from its monotonous themes, lyrical content, and rap flow, VIEWS' only redemption is the uncomplicated, head-nodding beats, catchy hooks, and the vocal features that make you grateful to not have to listen to Drake rap and cry for just a couple seconds. Whether you're attracted to egotistical Jimmy or 3AM crybaby Aubrey, at least you know what you're getting yourself into, but the view from the 6 doesn't stretch much further beyond Drake's overstated flexin'-but-depressin' perspective.
Verdict: Do Not Recommend