The Thomas Top Five: 12/12/16
After much deliberation, the Thomas Top Five is now permanently a weekly roundup of five 2016 releases, presented alphabetically by artist, that our Editor-in-Chief recommends.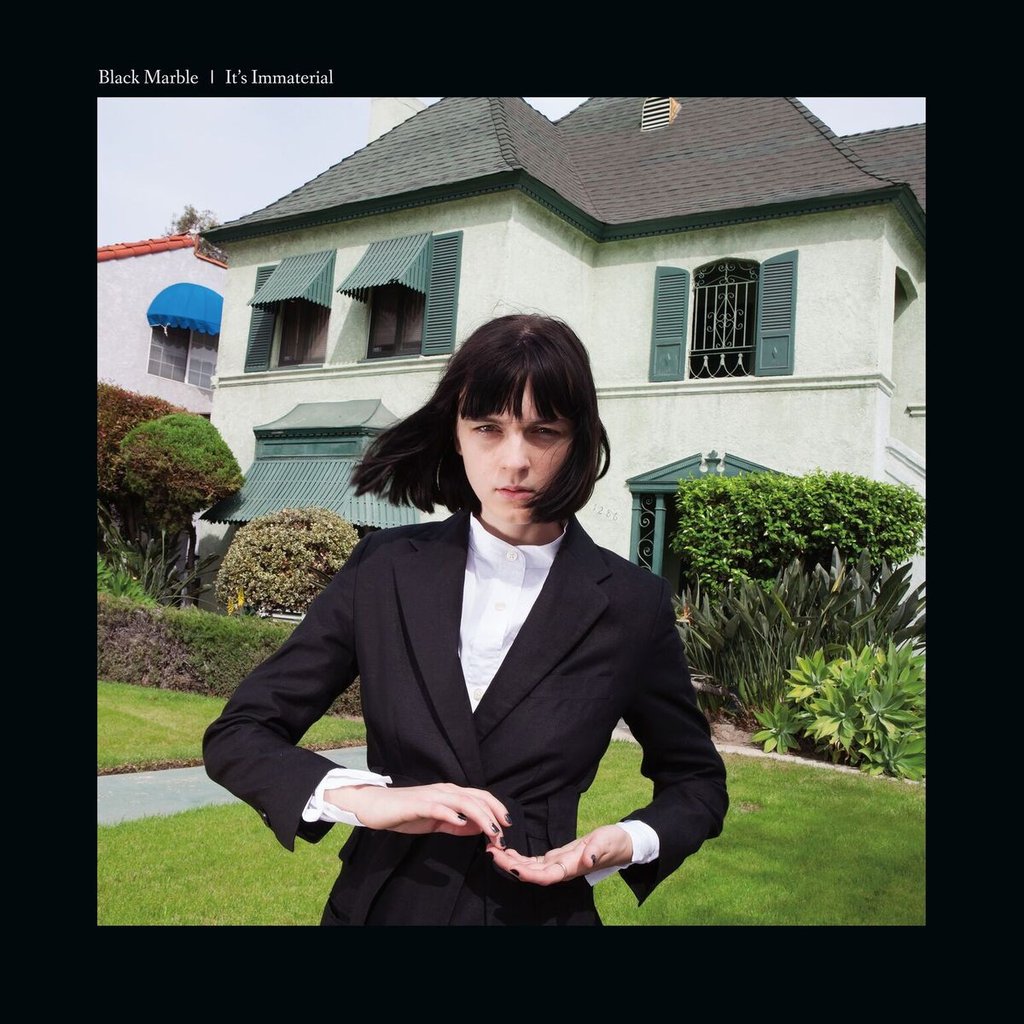 Black Marble – IT'S IMMATERIAL
Genre: Synthpop, Coldwave
Favorite Tracks: "Iron Lung," "Woods," "Frisk," "Golden Heart"
They sure don't make them like they used to! Well, everyone except Black Marble, that is. Do yourself a favor and get past the noisy opener, because IT'S IMMATERIAL is the return to gothic European '80s synth that you didn't know you needed in your life. Featuring only the most melancholic and yearning of keyboard palettes and vocal mixing, Black Marble manage to avoid the disaffected downsides of post-punk thanks to the absence of a rigid and arctic rhythm section, instead treating us to a wide bevy of tasty, Kraftwerk-indebted drum programming that'll have you bobbing your head from side to side to shake off the tears. The comparisons to Joy Division, The Cure, and just the lightest touch of the DRIVE OST write themselves, but far more impressive are the callbacks to deep roster hidden gems such as Ensemble Pittoresque. Not every song is a clear-cut hit, but you're a goddamned monster if tracks such as "Iron Lung" and "Frisk" don't make you feel some type of way. This immediately rocketed up the ranks of my impending year-end list!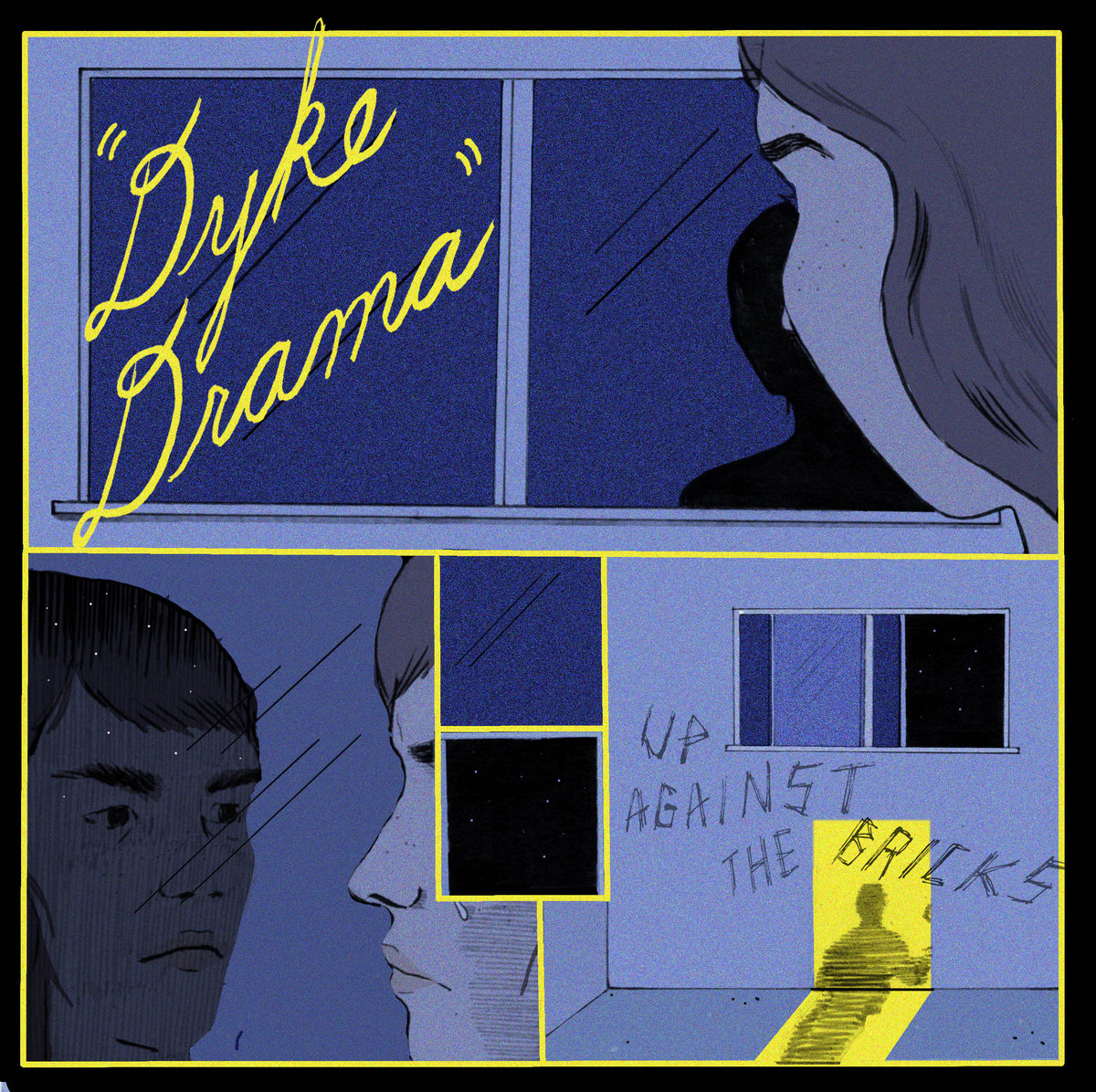 Dyke Drama – UP AGAINST THE BRICKS
Genre: Pop Punk
Favorite Tracks: "Rolling Tears," "Crying In a Bathroom Stall," "I Just Wanted to See You So Bad," "Cis Girls"
With UP AGAINST THE BRICKS, Sadie Switchblade, frontwoman of buzz-worthy hardcore band G.L.O.S.S., strips down the acerbic aggression of her main act and turns in an emotional and personal indie-pop punk outing that gives Jeff Rosenstock a run for his middle-aged money. You want crisp, power pop rhythm guitars? We got 'em! You want emboldened, melodic lead guitar licks and solos? They're here! You also want that all-encompassing, slinking radio emo guitar tone? That's here too! You want attitude and bratty pop punk delivery? Sadie's yer girl! You want vulnerability and often heart wrenching tales of misunderstanding and frustration ("Some Days I Load My Gun")? Sadie's still yer girl! Any way you slice it, UP AGAINST THE BRICKS proves that Switchblade's good for more than just kicking the shit out of your ear drums, laying down 10 pop punk anthems that will warm all but the coldest of souls. You can listen to it here.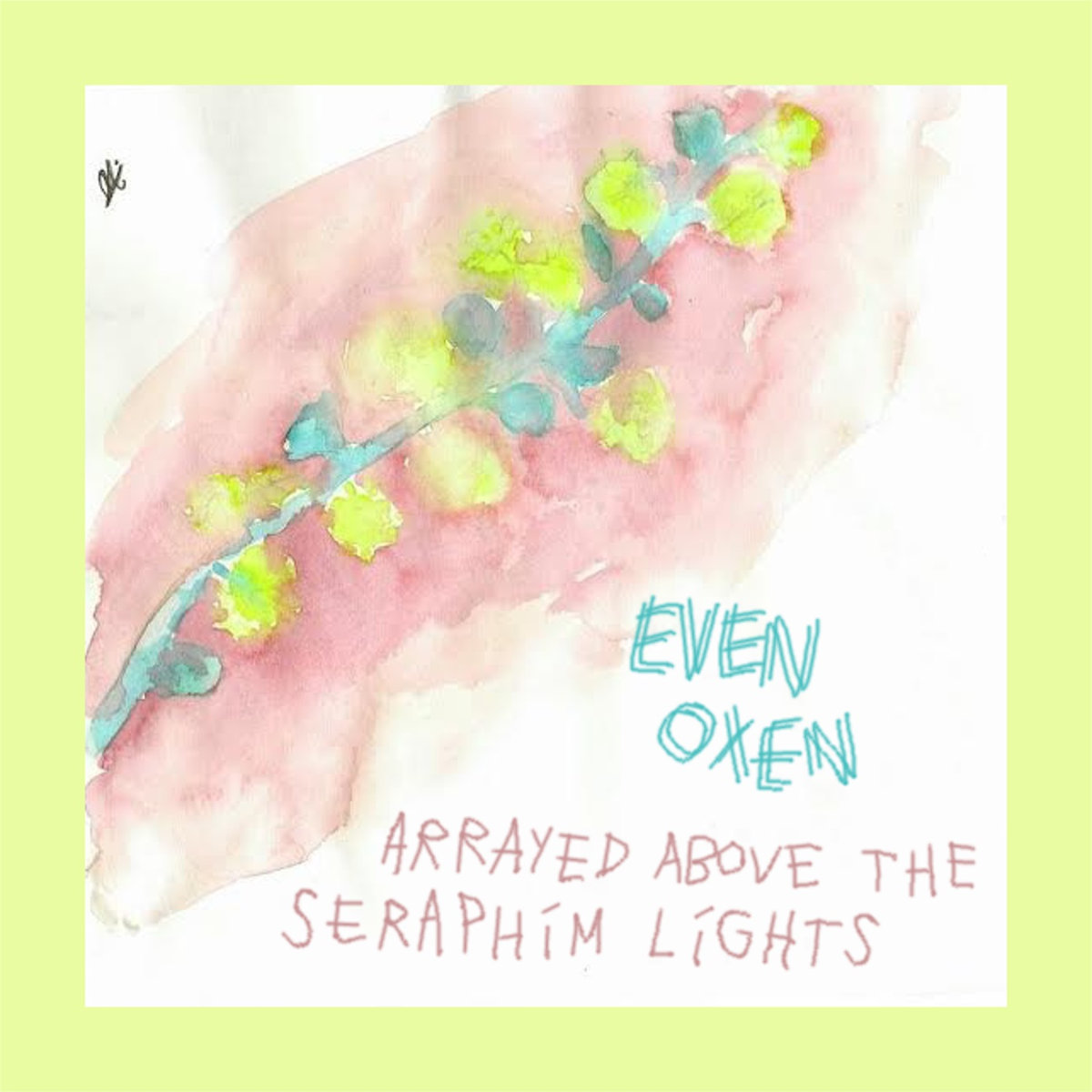 Even Oxen – ARRAYED ABOVE THE SERAPHIM LIGHTS
Genre: Lo-Fi Indie, Indie Folk
Favorite Tracks: "Luma," "Baileys of Water," "The Dragon on the Shore Beside the Sea," "Arrayed Above the Seraphim Lights"
The Thomas Top Five hasn't shied away from featuring religious music in the past, and I'll still stick by the fact that even if you don't agree with the message, you can still appreciate the aesthetics. As such, 2016 has one of its most undersung indie folk records in Even Oxen's ARRAYED ABOVE THE SERAPHIM LIGHTS, a genuine collection of original worship songs that don't skimp on psychedelic experimentation in the process. Even if you're not intrigued by the fact that a Christian album has the gall to open with a track that can be considered power electronics, you'll quickly find yourself swept away by the singular vision of light, love, and hope that solo band member Bersain Beristain creates and curates. But of course, the main takeaway from the album is the tentpole track, "The Dragon on the Shore Beside the Sea," a track of quite literally Biblical proportions, inspired by the Book of Revelations, that sounds like it was an outtake from MERZBIRD. Really, at its most derivative, it just sounds like Sufjan Stevens and Neutral Milk Hotel, so there's really no reason for you not to like this if you ever listened to music recommended by your "indie" friend in high school.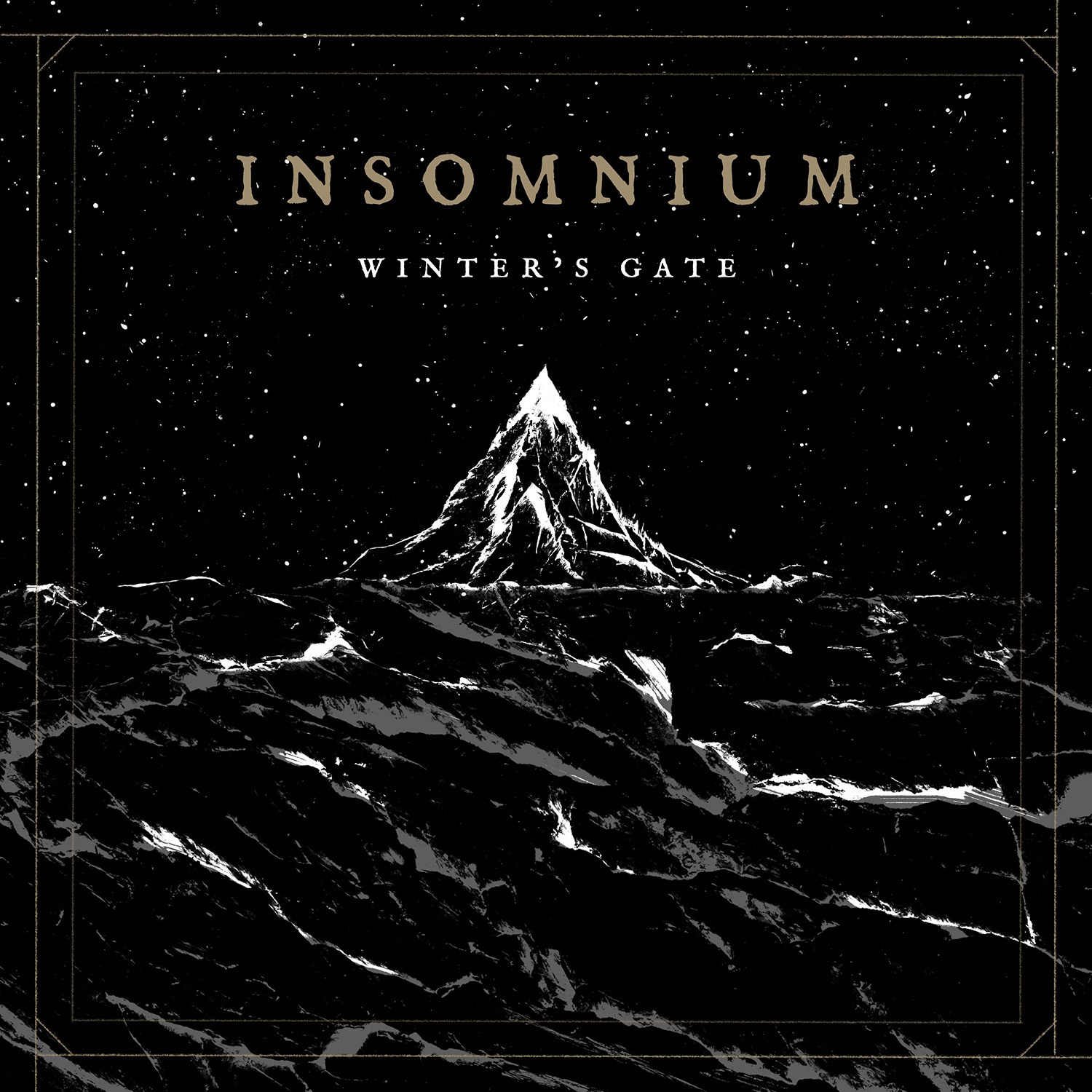 Insomnium – WINTER'S GATE
Genre: Melodic Death Metal
Favorite Tracks: N/A
A 40-minute, single-tracked melodic death metal opus, Insomnium turn in one of the contentious genre's most accessible and, dare I say it, beautiful 2016 installments. Yes, the vocals are not for everyone, but c'mon, is that disclaimer even necessary any more? Pipe down and listen to those riffs! How can anyone not get hyped when that opening blastbeat and guitar passage opens itself up? Having turned to their native ethnic folklore for reasons of inspiration after self-identifying a stale streak, WINTER'S GATE tells the story of a group of Vikings intent on finding a mythical island before the onset of winter. While this concept and narrative don't exactly reinvent the wheel, on a musical level, the band takes great pains to have the music ebb and flow to accommodate the different failures and triumphs of its characters, and we get striking dichotomy between classically trained death metal chops, progressive and inventive "wankery" (I use that term lovingly), and beautiful acoustic passages almost approaching the romantic as a result. Somewhere between Opeth and Emperor, WINTER'S GATE is worth giving metal a chance for.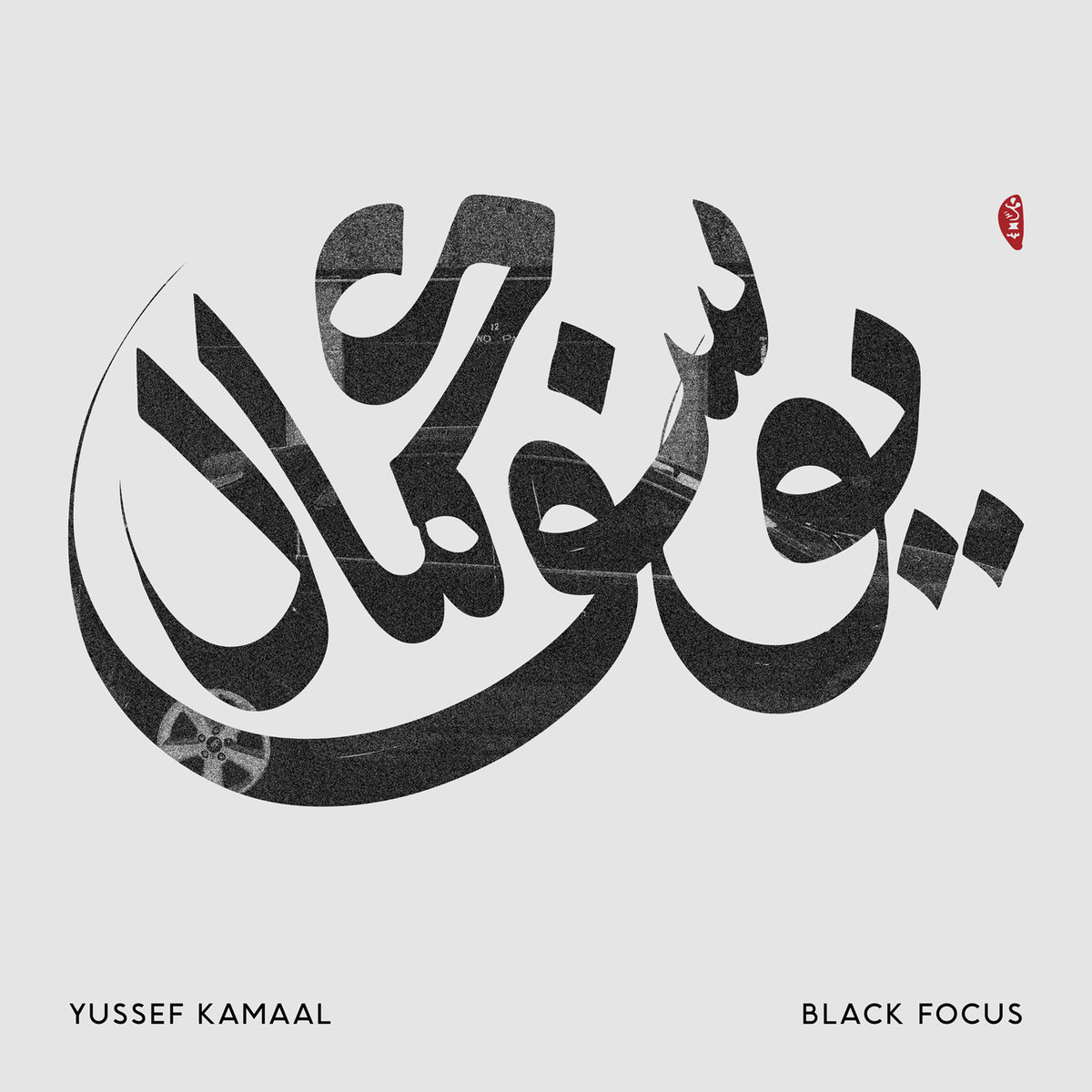 Yussef Kamaal – BLACK FOCUS
Genre: Jazz Fusion
Favorite Tracks: "Black Focus," "Strings of Light," "Lowrider"
A lot of things from 2016 have been bad, but thankfully, jazz has not been one of them. Joining WE BE ALL AFRICANS and NEARNESS near the top of the pile, BLACK FOCUS is an electrifying outing of jazz-funk from across the pond. Most readily comparable to the core string of albums from Herbie Hancock's fusion days, the duo makes their familiarity with London's complex and incestuous music scene readily apparent, especially with the drumming often hearkening to the electronic scenes of jungle and grime. But unlike said influencers of the rhythm section, Yussef Kamaal's playing is as smooth as can be, carrying a sense of effortless cool that manages to leave room for both refreshing passages of cosmic synth and virtuosic solo exercises alike. With touches of ass-shaking grooves that dare to flirt with disco ("Lowrider"), BLACK FOCUS might not be heady enough for the upper echelon of beard-stroking jazz nerds, but rarely does jazz sound this unpretentious, talented, and fun.