The Thomas Top Five: 6/20/16
Our Editor-in-Chief listens to upwards of 50 albums per week, so why not let him share the five, presented alphabetically by artist, he thinks are the best for you to hear on this week's installment of the Thomas Top Five?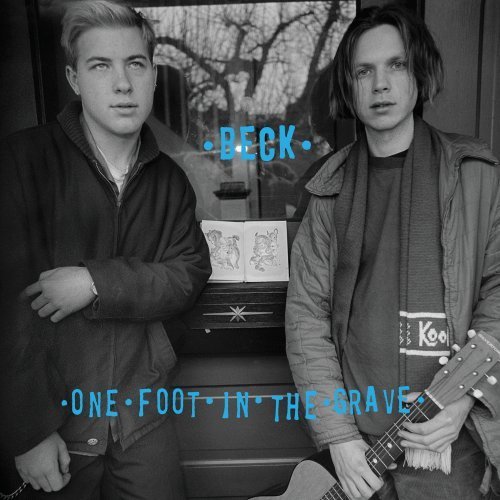 Beck – ONE FOOT IN THE GRAVE
Genre: Contemporary Folk, Lo-Fi Indie
Year: 1994
Favorite Tracks: "He's a Mighty Good Leader," "Burnt Orange Peel," "Hollow Log," "Forcefield," "Asshole," "I've Seen the Land Beyond," "Painted Eyelids," "It's All In Your Mind"
One of the Beck albums that's mostly slipped through the cracks, ONE FOOT IN THE GRAVE is a welcome reminder that before he became a mostly forgettable alt-radio staple in the 2000s, Beck David Campbell gave the 90s indie scene album after album of quality content. A strange blend of blues-oriented indie folk and fuzzed-out noise rock that often sounds like a Pavement imitation, the compositions are skeletal, the rhythmic structures loose and arbitrary, and the overall mood endearingly slacking. Despite being released after the breakout success of "Loser," there are no intimations of ego or even success present; this feels almost akin to outsider music, an album made by a myopic agoraphobe who has no intention to ever be discovered or loved. Decidedly anachronistic outings such as "Hollow Log" conjure up the image of a man strumming his guitar in a creaky log cabin, an impression made all the more intriguing by the fact that the extremely polished ODELAY was soon to come, the album that would change Beck forever. Although those looking for recognizable singles will be disappointed, ONE FOOT IN THE GRAVE proves that sometimes all you need to make memorable music is a voice and a guitar, and opens up the gates to Beck's even more bizarre first handful of albums.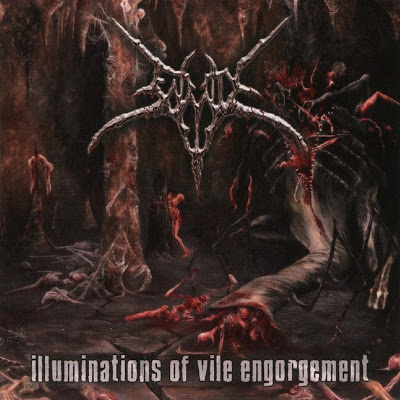 Enmity – ILLUMINATIONS OF VILE ENGORGEMENT
Genre: Brutal Death Metal
Year: 2005
Favorite Tracks: "Disembowel the Meek," "Rotted Divinity," "Skinned Alive"
Fear not, dear readers, I assure you, I don't actually like this album in the traditional sense of the word. However, as a self-fashioned acolyte of sound and all of its possible manipulations and permutations, I must say that ILLUMINATIONS OF VILE ENGORGEMENT is a record the likes of which has never been recorded otherwise, and as such deserves the kind of removed, cautious consideration one bestows upon something such as a horrific car crash. This is, without a shadow of a doubt, the complete antithesis to melody. Whereas releases hailing from genres such as noise and harsh noise wall are similarly atonal, they are regarded as compositions and soundscapes, whereas Enmity's artistic output is a gleefully perverse subversion of the very craft of songwriting itself. Despite featuring multiple guitars, there is nothing even remotely similar to a traditionally regarded note played anywhere on this album apart from the baffling final acoustic Flamenco track "Severe Lacerations." No band could ever hope to sound anything like this, as tuning, construction, and craft are thrown out the window from the very first "riff."  This is sheer, brutalized sound the likes of which you've never heard, a wicked hyena laugh at musicians, listeners, and the very notion of artistic merit in general. To those looking to push their boundaries, look no further.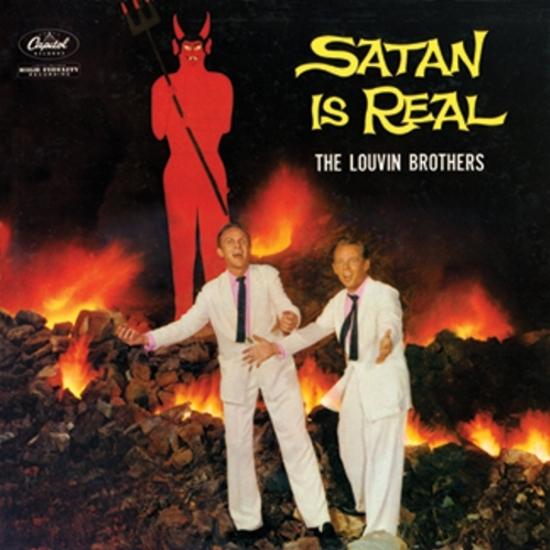 The Louvin Brothers – SATAN IS REAL
Genre: Country Gospel
Year: 1959
Favorite Tracks: "Satan Is Real," "There's a Higher Power," "The Kneeling Drunkard's Plea," "Dying From Home and Lost," "I'm Ready to Go Home"
I've featured the odd religious record in this series before, but it's always worth clarifying that you don't need to agree with the message to appreciate the musical characteristics of any given album. Although the hokey, overdone Christian devotion on display here contributes to a quaint and intimate atmosphere that I personally find very relaxing, the true merit of this record lays in the fact that those Louvin boys knew how to write a hook! Featuring masterful vocal interplay and a clear demonstration of their ability to carry a melody, catchy earworms abound left and right, regularly complimented by some good ol' foot-stomping guitar and standup bass work. The more upbeat numbers work more often than the occasionally lethargic balladry on display, although highlights such as "The Kneeling Drunkard's Plea" are prime examples of vocal harmonization. In an age where irony is the lay of the land and the mass-produced mixtape argues that no curation is necessary for artistic output, sometimes it's nice to drift away for 30 minutes or so on a crest of something as genuine as SATAN IS REAL.
Seaside Lovers – MEMORIES IN BEACH HOUSE
Genre: City Pop
Year: 1983
Favorite Tracks: "Lovers Paradise," "Melting Blue," "Wind, Wave & Wineglass," "Evening Shadows"
We've featured a cut from MEMORIES IN BEACH HOUSE on Crossfader Radio before, but upon relisten, I was reminded of just how ideal of a summer record this is. Predating vaporwave by nearly three decades, Seaside Lovers and the entire genre of city pop in general is consumed with the construction of the sonic accompaniment to a lifestyle of leisure and relaxation brought on by indiscriminate consumerism. But here's the catch; there's absolutely no sense of irony or ambiguous critical commentary present, as this was music engendered and encouraged by the economic bubble that was blossoming in 80s Japan. Aqueous, sumptuous synthesizers construct an intricately sensual tapestry, gently encouraged by guitars and drums ripped right from the more mechanized incarnations of smooth jazz. Here lie the clink of a cocktail glass; the soft chuckles of a late-afternoon soiree during an island getaway; the shimmer of silken sheets as lovers settle in after a few too many glasses of wine. However, don't you think for a minute that there isn't genuine virtuosity ("Sun Bathing") and compositional ability on display here! Talent is required to make tones this transportive. Perfect music for the heat wave; I just can't get enough!
Stan Getz – SWEET RAIN
Genre: Cool Jazz
Year: 1967
Favorite Tracks: "Litha," "Sweet Rain," "Windows"
An utterly delightful outing, SWEET RAIN is a prime example of the interesting subgenre of cool jazz. A response to its highly technical, fast-paced cousin bebop, cool jazz is much more content to lay back, allowing warm, comforting, and melodically-predicated chord progressions to slowly embrace the listeners, gently carrying them off to a place somewhere in the clouds. However, what I find most impressive about Stan Getz is the delicate balancing act he performs wherein he often permits his songs to charge out of the gates at the drop of a dime in short, carefully contained segments before relegating themselves back into the realms of the cool and collected, generating a natural dialectic that ensures an engaging listening experience. With small dashes of the bossa nova that made Getz famous on GETZ / GILBERTO, the incomparable comping of Chick Corea on piano, and some of the most artistically restrained playing ever blessing the saxophone ("Sweet Rain," "Windows"), SWEET RAIN doesn't feature a single misstep, instead offering an accessible virtuosity that never loses the forest of enjoyable listenership for the trees of tedious improvisational exercises.