STAY DANGEROUS by YG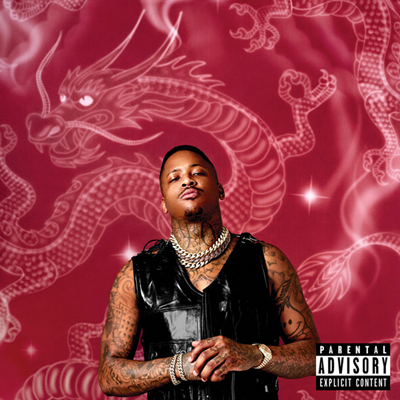 Genre: West Coast Hip Hop
Favorite Tracks: "TOO COCKY," "BULLETPROOF (featuring Jay 305)," "DEEPER THAN RAP"
While a new YG album may not excite every fan the same way, for a large amount of West Coast rap listeners it is almost a national holiday—his music has soundtracked parties I've been attending in the Inland Empire for the better part of the last eight years. A friend of mine tweeted a couple weeks back, "The summer doesn't really start till YG's album comes out," and those late night summer parties were initially soundtracked by early radio hits like "Tooted and Booted It" or the Earth-shattering Jay Rock verse on "I Just Wanna Party." With STAY DANGEROUS, YG is back to the same blueprint that's worked so well for him in the past, with songs that are just flat-out fun even despite his attempts to get into deeper topics such as depression and politics. He always finds a way to keep the vibe loose and fun, from lines like, "I'm too cocky for my shirt," to, "I don't drive a Tesla / I have too much clout," you're guaranteed to have a fun time. Yet, if you're coming to YG for more than just party vibes, you'll be left a little disappointed.
By now we all know who YG is: a large ego'd, foul-mouthed rapper. He opens the first verse on STAY DANGEROUS with, "Fuck the DA, fuck the P.O, fuck the president, fuck the Po-po," just in case you needed another reintroduction to his attitudes towards the world. That song, "10 TIMES," enters the listener into his mindset of himself: YG clearly views himself as a down and dirty dude who just doesn't give a fuck; that is, to an extent, true, although he works so extremely hard to put off that vibe that a lot of his lyrics seem forced or trivial. But when he manages to use that mantra in his wordplay, it gives off a slight looseness that makes some of the more real or vulgar lines about his life more palpable. He's allowed to rap about some hardcore topics and not turn most listeners off because of that looseness, hence why singles such as "SUU WHOOP" work so well.
STAY DANGEROUS is serviceable, and I mean that with respect. Most of the album's singles didn't really catch on, and the one that moderately did, "BIG BANK," didn't take the way a posse cut with that kind of hip hop royalty should. The most noise that single made had nothing to do with the actual song, but rather EA bleeping out Colin Kaepernick's name from Big Sean's verse on MADDEN 19, which is telling. But even on the album itself, the song that pops the most would be "TOO COCKY," which slaps and has a very catchy hook, but just doesn't get to the highs of his previous works. "TOO COCKY" sounds more contained and self-referential than other tracks on the album. As opposed to the singles, this track features more of a tequila-filled haze, often letting the DJ Mustard production take the lead while the beats dictate his verses. Similarly on "POWER," the beat does most of the heavy lifting and invokes some nostalgia for the mid-'90s sound that paved the way for both YG and DJ Mustard.
Then there's songs like "DEEPER THAN RAP," where YG reminds you when he puts the pedal to the metal he can go bar-for-bar with anyone in the rap game. He spits with a rigor and interesting introspection of his actual life and it resonates more than most of the songs on STAY DANGEROUS. His inner monologue about being a father and a gang member while attempting to do what's right for everyone just pops out more than almost every other subject matter he tackles on the album. However, the most frustrating part of the project is how rarely he chooses to go there. Comparing this to his previous works, it just seems like STAY DANGEROUS was born out of deadlines and a requirement to put out a full-length album before his name leaves the public's conscious. This album will resonate with Southern California party culture as all his other works have, and I'll personally be very happy whenever I hear a YG song come on when I'm out. But I don't think I'll be finding myself revisiting this with repeat listens like I do with STILL BRAZY or MY KRAZY LIFE. YG has carved out a good career for himself that allows for these kinds of misses, but nonetheless, let's just sit back and beat this heat by sitting shirtless and singing, "I'm too cocky for my shirt!"
Verdict: Do Not Recommend