Music Roundup 7/24/18
We're here to tell you what's hot and what's not in this week's music roundup
DRAM – THAT'S A GIRL'S NAME EP
Genre: Neo-Soul
Favorite Tracks: "WWYD?," "Sundress"
The cringe-worthy schmaltz and faux-foxiness of '80s soul is alive and well on DRAM's latest three-song EP, THAT'S A GIRL'S NAME, the product of work with producers Josh Abraham and Ogilee. Even though it feels like a brief appetizer before the inevitable proper follow up to 2016's excellent and equally playful BIG BABY DRAM, all three tracks here are satisfying summer remedies worthy of their own tiny release. The highlight here is "WWYD?," a funky, downbeat, Chaka Khan boombox banger that makes solid use of the Virginia crooner's rap skills, but "Sundress," which slaps bass with a Prince-esque growl, and "Best Hugs," an over-the-top R&B track that's two parts goofy, one part sensual, are solid additions to DRAM's growing catalog of fun poolside bops. After surprising the internet with "CHA CHA," and then taking over the world with "Broccoli," this EP is a 10-minute reminder that DRAM's talent extends far beyond his viralness. [CJ Simonson]
Verdict: Recommend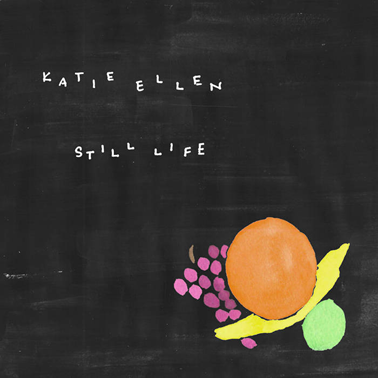 Katie Ellen – STILL LIFE EP
Genre: Garage Pop
Favorite Tracks: "City / Country," "Still Life," "Adaptation of Para Todos"
When I reviewed Katie Ellen's debut, COWGIRL BLUES, last year, I described it as "delightful but depressing . . . wrought with yearning and sadness, but underlined with persevering kick-ass positivity." That positivity is harder to glean on their latest, STILL LIFE, but that contrast is expertly explored in a tight, five-track EP. Lead singer Anika Pyle sounds particularly lonely on the standout "City / Country," "dragging both her feet" and lost amidst the chaos of the city while dreaming of isolation elsewhere, an isolation that perfectly shadows the whole project. The punky '50s prom night grit that fueled some of their debut's best songs can be heard on the record's self-titled track, which comfortingly features a nursing sway and a descending chorus of voices in the chaotic finale, but mostly the five songs here (including a closing reprise of the opener, "Lighthouse") stray further back into the garage, with the abrupt transition from power pop to orderly shoegaze on "Adaptation of Para Todos" serving as an emblematic all-arms embrace of DIY's various guitar fuzz. STILL LIFE isn't a collection of leftovers, and from the sequencing to the slight shift in tone from their previous album, Katie Ellen use this EP not just as a nudging reminder that they're going on tour soon or as a way to stay newsworthy in a cluttered Twitter timeline, but to actually push their sound to new places that should serve them extremely well in the future. [CJ Simonson]
Verdict: Recommend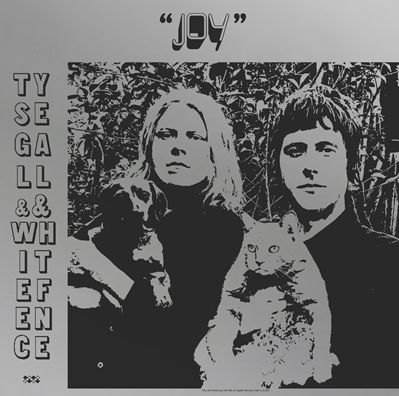 Ty Segall and White Fence – JOY
Genre: Psychedelic Rock
Favorite Tracks: None
An artist as prolific as Ty Segall can't put out as much music as he has in the past decade without striking occasional gold. Strike he has, on many occasions, and some of that gold was to be found on his previous collaboration with Tim Presley (a.k.a. White Fence) in 2012 on their fun rock and roll album HAIRl. That is why Ty Segall has a career: he frequently makes fun kinds of records.
What we get on this most recent meeting of minds is a cobbled-together series of stunted ditties that seem to have been pulled from a drugged-out jam session and gracelessly smashed into something resembling a sequenced tracklisting. Alongside a grating amplification of Ty's tendency to pay homage to early psych-rock that was weird for weirdness' sake ( . . . or because of drugs), a complete lack of cohesion abounds. There's hardly a cut here that resembles a proper song, and most tracks revert to a place of artistic self-indulgence that can only be a product of caring literally nothing about what the listener takes from the experience.
What may have been a fun experiment for a pair of musicians, to me, sounds like the as-of-yet largest drop of tepid water in the already overflowing and diluted bucket of Segall's discography. Lazy output like this is why Ty Segall is dangerously close to being remembered far more for his quantity than his quality, which is a shame for such a talented artist. I highly recommend JOY to anyone who is a fan of Jay Reatard's music, but isn't a fan of the emotion after which this record is named. [Tyler Harrison]
Verdict: Do Not Recommend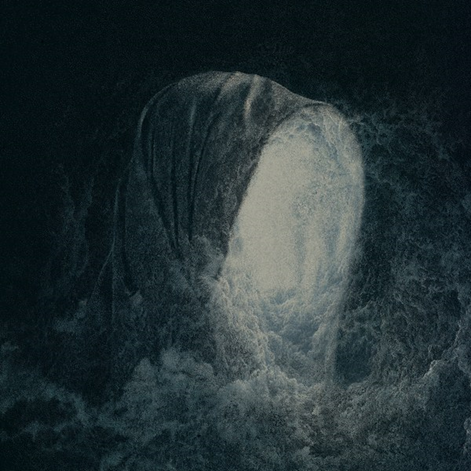 Skeletonwitch – DEVOURING RADIANT LIGHT
Genre: Black Metal
Favorite Tracks: "Temple of the Sun," "Devouring Radiant Light," "The Vault"
With their succinct thrash sound and guttural vocals, Skeletonwitch have always sat at the crossroads of extreme metal, but they were ideationally mundane in that they only concerned themselves with speed and power. That's not an insult by any means—metal was built on these two qualities and Skeletonwitch's punctuality was refreshing in a genre infamous for unnecessary flashiness. DEVOURING RADIANT LIGHT, on the other hand, is the first time the band has taken a major artistic risk, and the end result of sacrificing immediacy for complex compositions and atmospheric textures is stunning.
Despite the change in vocalist, the low bellow and demonic rasp of newcomer Adam Clemans fits well with Skeletonwitch's new, hellish musical landscape. The blackened, melodic shredding a la Mercyful Fate is present and satisfying ("When Paradise Fades," "The Luminous Sky"), but it's layered with other styles to create multifaceted songs with plenty of foreplay and cathartic pay-off. Whether they resemble System of a Down's softer side on the opening of "Devouring Radiant Light" or Gojira's squealing, monumental tones on "The Vault," the guitars ache and wail with emotion, something that often gets lost in more technical metal but is in full force here. The fluid transition from pummeling, At the Gates-esquel melodic death metal to a steady mid-tempo groove at the halfway point of "Carnarium Eternal," the album's shortest song, is a testament to how much the band has matured as songwriters. It's a shame that the production severely overemphasizes the rhythm guitar, a chronic problem in death metal, and lets it bore into your head uselessly while the far more interesting lead and basswork get smothered. Your mileage may vary depending on how much of an audiophile you are, but since so many aggro-metal acts similarly try for something dynamic than their usual chug-a-chug and fail miserably, the musical evolution of Skeletonwitch on DEVOURING RADIANT LIGHT needs to be acknowledged and rewarded. [Blake Michelle]
Verdict: Recommend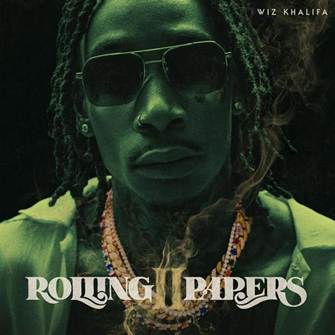 Wiz Khalifa – ROLLING PAPERS II
Genre: Stoner Rap
Favorite Tracks: "Penthouse," "Real Rich," "Reach for the Stars"
There are three things I know for certain about Wiz Khalifa:
He makes stoner rap for kids who are way too young to have tried getting high yet.
His acting in the stoner comedy MAC AND DEVIN GO TO HIGH SCHOOL is only corrigible if you're too young to have gone to high school.
Dropping a 90-minute, 25-track album shows that Mr. Khalifa does not hesitate to remorselessly waste his fans' free time.
There are certain names in hip hop that can get away with dropping obscenely long albums. Biggie's READY TO DIE is nearly as long as ROLLING PAPERS II. Outkast's SPEAKERBOXX/THE LOVE BELOW clocks in at over two hours. Hell, even Cam'ron can get away with dropping albums that come close to the length of this album. But Wiz? Wiz Khalifa? The same rapper whose smash hit features Bruno Mars? Wiz Khalifa has not attained a level of credibility that allows him to put out an album longer than the movie he starred in.
I have some questions about ROLLING PAPERS II. For one, how did Wiz get Gucci Mane, Swae Lee, and Snoop Dogg to guest on his album? I get that, rapper or not, everyone needs money, but I also know that time is of the essence for celebrities. Gucci Mane is an accomplished rapper and author. Why would he waste his time on a record that will likely only reach suburban high schoolers? Bone Thugs-N-Harmony, who appear on "Reach for the Stars," are one of the most fabled hip hop crews in history. Why would they make room in their busy schedules to sing a hook for Wiz Khalifa? My biggest question, though, is with all of the undeniably great artists in the studio for ROLLING PAPERS II, why did no one tell Wiz Khalifa that he's terrible at rapping?
Wiz is obviously good at certain things: smoking weed, taking pictures in gold sunglasses, signing movie deals, and dropping Beach Week 2011 anthems. All of these are the reasons for his fame, but in his flows he's generally incoherent. Take, for example, the first verse of "Very Special," which opens with the lines, "Hotels ain't enough / Get the crib like we live there / Big player / I ain't fuckin' off handle my business / My squad chillin' / Focus on what I'm building." There is no overarching theme to these lines. Instead they are just a collection of statements about Wiz Khalifa doing rapper things, followed by him telling an ambiguous sexual partner that they are very special. I don't know what makes them special since Wiz basically only talks about himself in the song, but somehow he seems able to convince himself that bougie narcissism is an act of charity.
I understand that Wiz is trying very hard to be the North Dakotan Snoop Dogg, but the culture already has its Snoop Dogg. I'm happy for him and all of his financial success, but artistically speaking, he is one of the least redeemable rappers in the game. Somehow ROLLING PAPERS II is the only rap record released this year as bad as Post Malone's BEERBONGS & BENTLEYS. [Ted Davis]
Verdict: Do Not Recommend