PRIMAL HEART by Kimbra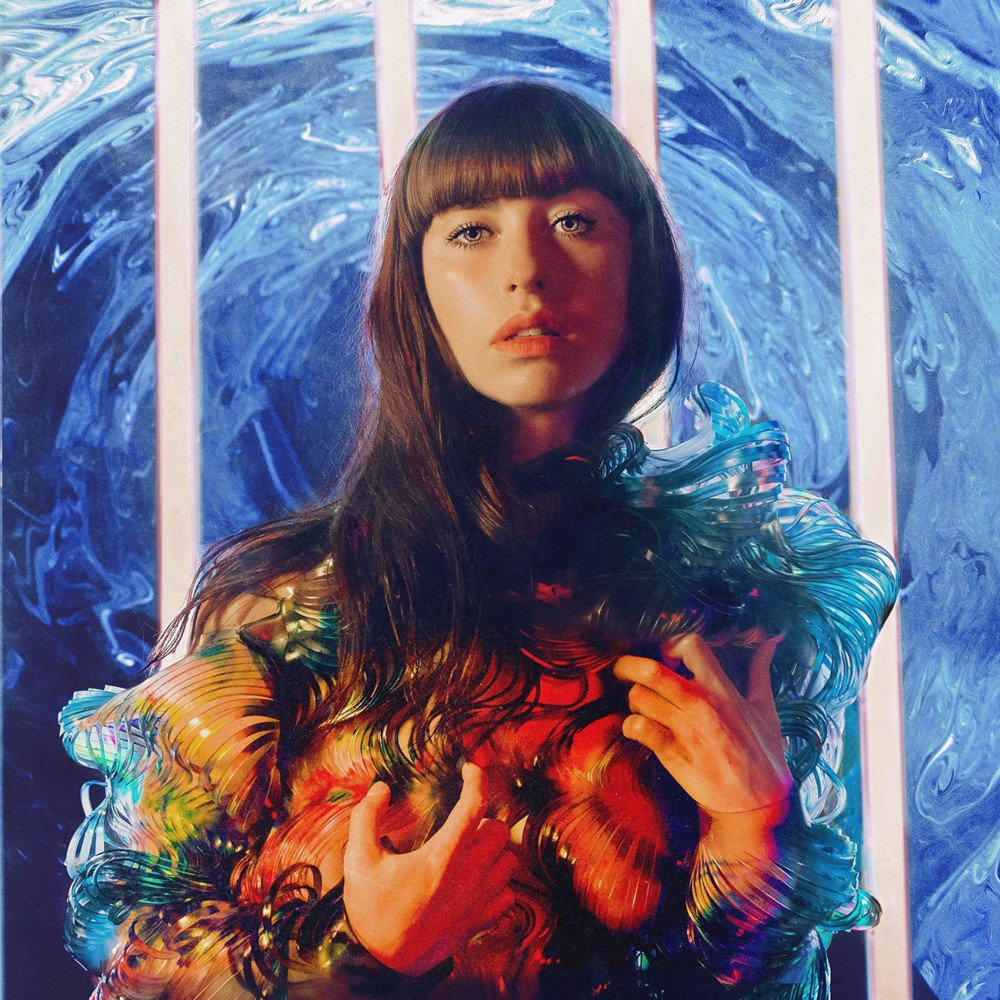 Genre: Art Pop, Electropop
Favorite Tracks: "The Good War," "Top of the World," "Recovery," "Human," "Past Love," "Right Direction," "Real Life"
When I applied to Crossfader a couple years ago, I sent in a review of Kimbra's sophomore release THE GOLDEN ECHO as my writing sample. In it, I described one track as "BEETLEJUICE if he were in a Michael Jackson's 'Don't Stop 'Til You Get Enough' music video," and another as, "an acid trip being rewound on an old VHS tape." While it's now a file I'd rather keep buried in the folders of my computer, the document still reiterates for me the glamorous, funkalicious heart of an album I continue to go back to with the same enjoyment of its first listen. Kimbra's wildly soulful pipes and knack for earworm-y vocal samples are not a thing of the past—from "Settle Down" to "Love In High Places," they're her MO, and without fail, she creates thickly textured, expressive pop homages while shooting her sound into galactic orbit across two full-length albums. Where would she blast off to on PRIMAL HEART?
There is a certain deep, ecstatic energy about Kimbra's music. She often swallows the listener in layers of vocal half-pipes and loops of mouth instrumentation, backed by production that is, at times, glittery and airy, or bass-y and groovy—both pyrotechnic and guttural. Wailing with abandonment or sensitively whispering, she's already proven her attraction to extremes. But alas, this is where PRIMAL HEART gets lost. This record is too easy; for someone who cites the likes of Prince, Minnie Riperton, and Björk as influences, Kimbra owes it to herself to push her own limits and really go crazy with reinvention. Instead, PRIMAL HEART is a voyage of post-relationship soul-searching and self-realization, but along a path that looks less like Maui's road to Hana and more like the North Dakota Highway 46.
Nevertheless, where the hero's journey falls flat musically, there is no denying where Kimbra picks it up with traditional pop hits. Tracks like "Lightyears" and "Like They Do On the TV" play in the style of alt-pop queens Robyn or Carly Rae Jepsen, with driving synth beats and hooks that burst like a kid who can't keep a secret (plus, peep the smooth saxophone line on the latter). But this is a precarious position for someone with as much bravura as Kimbra, and on a third LP, produced by none other than John Congleton, she shouldn't be selling herself short stylistically.
This is why the moments that truly shine on PRIMAL HEART almost don't belong. Over a West African beat and a didgeridoo hum, "Top of the World" explodes with braggadocio, half-rapping, "I'm on top, I'm on top, I'm on top of the world / And they can talk, they can talk, but I got the good word." Kimbra's egoistic snarl is later humbled by the sweet, retrospective finger-wagging doo-wop of "Past Love," ("Past love, come back to yourself / Don't keep reaching out to him / He can't help you now"). Likewise, the tenderly naïve ballad "Right Direction" and furtive album-closer "Real Life" further hint towards the breadth of Kimbra's emotional and aesthetic capacities, the former a dreamy slow-burn that swells into an orchestral chamber of echoes and ends with a question mark, the latter an atmospheric, Auto-Tune simmer à la "Wolves" by Kanye West. From the perspective of her canon, these are all tracks that fit in and still paint a pretty soundscape, but overall fail to explore much of the uncharted territory deserving of Kimbra's excavation. Moreover, PRIMAL HEART just never really explodes—the roar of her past work sadly overshadows the ideas implied by this album's title.
I believe Kimbra to be a sort of underrated pop alien, and I so wanted this third LP to alight my senses the way VOWS and THE GOLDEN ECHO do. As an artist, she is wildly mischievous, and the high-spirited neo-soul vibe she brings to the table could be so exciting if PRIMAL HEART had been a more curious, experimental endeavor. We've heard Kimbra bark before—it's definitely time to hear her bite.
Verdict: Do Not Recommend