Music Roundup 9/11/17
Hopefully you know the drill by now! Here's our music roundup focusing on the notable releases of the past week or so, letting you know which ones are worth your valuable time.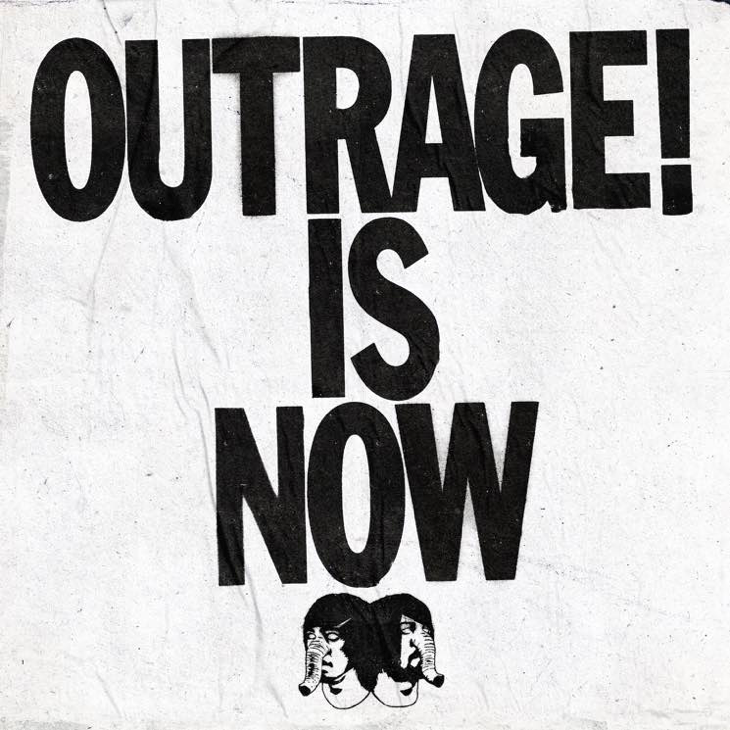 Death From Above – OUTRAGE! IS NOW
Genre: Noise Rock, Garage Rock
Favorite Tracks: "Nomad," "Caught Up," "Outrage is Now!," "Moonlight"
For a long time, Death From Above was one of the most beloved one album-wonders of the 2000s, and their 2014 comeback was a competent enough return to their unique combination of  distorted garage rock muscle and disco grooves. Nonetheless, I was scared going into Sebastien Grainger and Jesse Keeler's third record, given a title hinting at a political album and a track record of material that got worse the farther the band moved away from anti-love songs and rock star swagger. That's not an impression the album shakes off; the themes and commentary are as a weak as a Muse record, embracing an insulting "Both Sides!" philosophy that becomes even more uncomfortable given there's a song called "Statues." However, the band's musical evolution caught me off guard; for most of the record, I struggled to call it a dance, or even a punk, record. The best tracks go in the same direction as the title track from THE PHYSICAL WORLD, ditching propulsion for sludgier, more dramatic riffs, sparse but ghoulish synths, and creepy vocals. Death From Above have never been stuck in one musical lane, and this is the first time where such experiments enticed me more than the more linear punk track. It's what musical protégé Royal Blood tried to accomplish with HOW DID WE GET SO DARK, but they didn't have the songwriting and vision to keep things from becoming sluggish (even though Royal Blood realized that they weren't smart enough to comment on politics). It's rare I find myself this torn over a record, but the compositions, hooks, and ambience are sticky and effective enough to barely give it a pass. [Blake Michelle]
Verdict: Recommend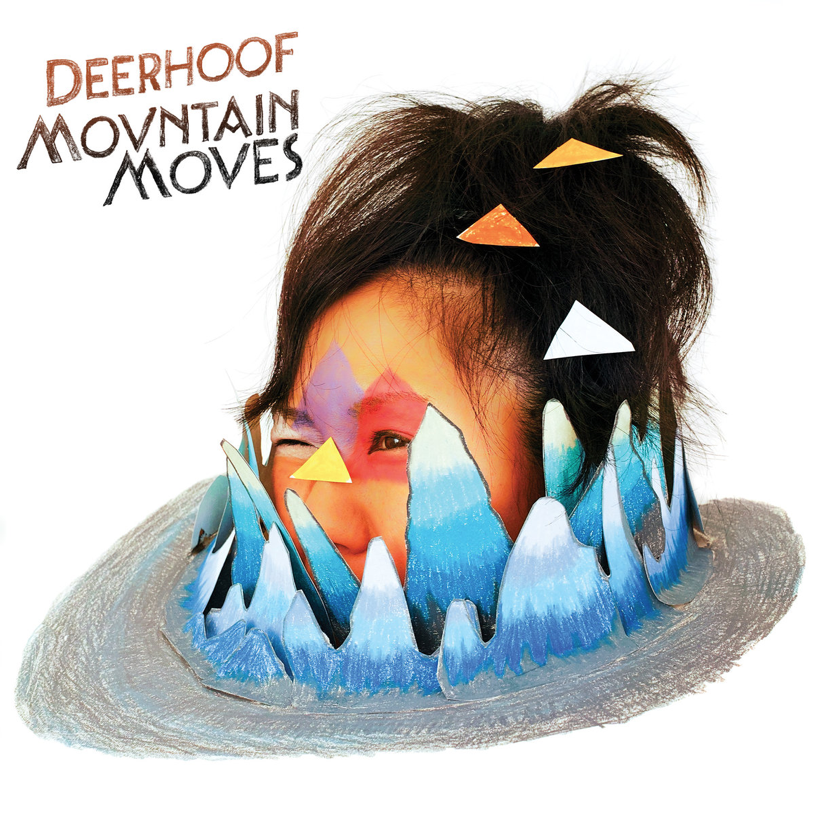 Deerhoof – MOUNTAINS MOVE
Genre: Experimental Pop, Noise
Favorite Tracks: "Slow Motion Detonation (featuring Juana Molina)," "Con Sordino," "Begin Countdown," "Singalong Junk (featuring Xenia Rubinos)," "Mountain Moves (featuring Matana Roberts)," "Kokoye"
The band Deerhoof is comprised of magical hyper beings sent to this planet 20 years ago to spread love and happiness with their eclectic mix of impeccable rock instrumentation and fun pop sensibilities. Imagine if the Beach Boys had the Beatles for lunch, but then had a legitimately talented, potential Japanese popstar for dessert, with sprinkles of every other genre in existence on top. The recent rapid depletion of both love and happiness throughout the world concerned the band. A new record needed to take a firm stance against hatred's rise. With the help of a plethora of guest musicians facilitated by renowned label Joyful Noise Recordings, Deerhoof's MOUNTAIN MOVES is a compendium of twisted little lullabies that blow mind after mind. Greg Saunier's guitar has beach wax shimmer, mellow indie vibes, hard rock badassery, and even a noisy side that flawlessly keeps up with Satomi Matsuzaki's soft vocal melodies, each and every guest, and a plethora of unbelievable tone shifts. There's no overt political posturing, with the message being sent because Deerhoof operate on so many levels. "Slow Motion Detonation" is a playfully apocalyptic intro, with Satomi and Juana Molina's beautiful harmonies juxtaposing the grim blast radius and the dream of a "future that you could have SAAAAVED." Next, the spacey track "Con Sordino" is of course named for its palm-muted guitar, but also a nod to those in the shadows muted unjustly by authoritative means as well as music sphere obscurity. "I Will Spite Survive" throws another paradoxical curve ball with Satomi's cheery shinigami offer: "You can outlive your executioners." Some more experimental segments include Chicago saxophonist Matana Roberts on the title track, playing freeform tag with Saunier's extra distortion and Satomi being extra kawaii. "Begin Countdown" starts off as a goofy vidya boss battle and ends with skull-cracking noise rock. It's easy to get carried away sometimes, but none of it is too heady and there are plenty more earthly cuts. "Freedom Highway" is a classic protest pop ballad for the modern era. Xenia Rubinos's vocals are heavenly on "Singalong Junk," "Sea Moves" brings a little bit of an AnCo flair, and the list goes on. The scant runtime means nothing when every risk is worthwhile and no idea gets stretched too thin. With a ton-and-a-half to unpack, MOUNTAIN MOVES is definitely album of the year material without even passing the 40-minute mark. Bless you, Deerhoof. This may even surpass APPLE O' for me. [Alec Larios]
Verdict: Recommend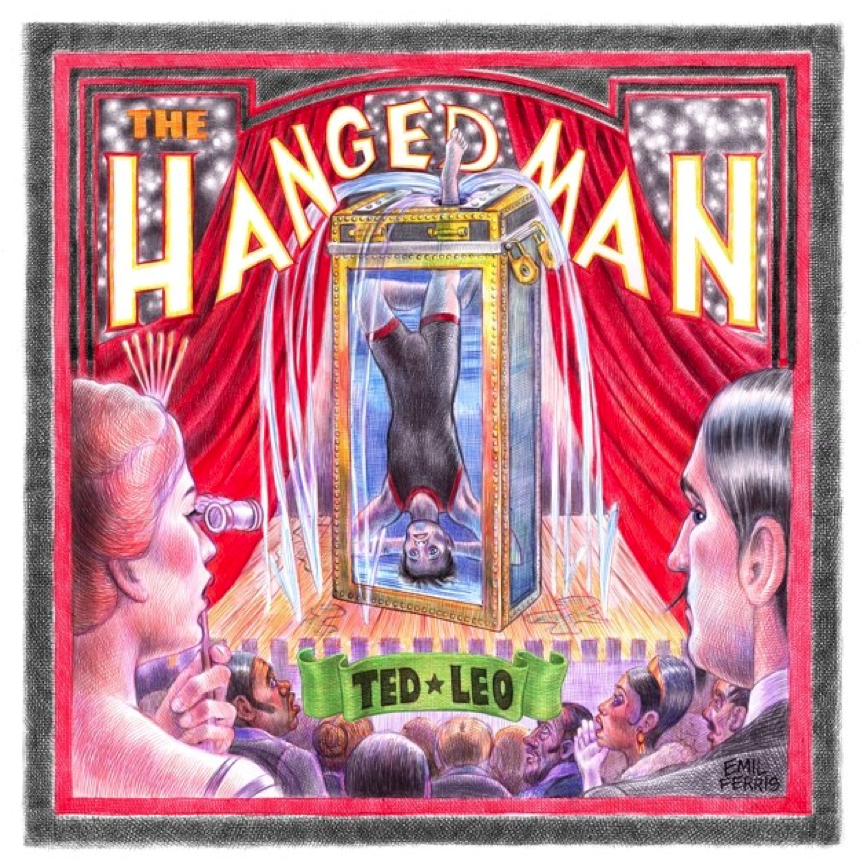 Ted Leo – THE HANGED MAN
Genre: Power Pop
Favorite Tracks: "Moon Out of Phase," "Make Me Feel Loved"
How is it possible for a record from a (sort of a) notable artist like DC pop-punker Ted Leo to sound so callously overproduced and amateurishly underproduced at the same time? I'm not sure, but that's sadly the case for Leo's first Pharmacists-free solo record, THE HANGED MAN. Leo's style is pretty much intact here, as he combines '60s and '70s classic rock with traces of DC hardcore, Elvis Costello, and Television-esque art punk. None of the songs on THE HANGED MAN really jump off the record, and this is certainly not helped by the bizarre mastering work. There's plenty of eclecticness and maximalism on this record, but Leo clearly needs to rein himself in a bit to make a memorable solo record. Album opener "Moon Out of Phase," which mixes a chugging, heavily distorted bass riff with Leo's frequently overdubbed vocal harmonies, gets the record off to an interesting start, but the Elliott Smith-fronting-Blink 182-wannabe "Used to Believe" falls flat on its overstuffed face, and "Can't Go Back" suggests that Leo may owe ELO'S Jeff Lynne a bit of money and songwriting credit. "Gray Havens" offers us what seems like an attempt to emulate the stylings of Björk, the results of which are, at the very least, interesting. Leo clearly has a lot of strong influences, and sounding like those influences isn't necessarily the issue. But rather than blending them into something new in a way that feels organic, Leo tends to play chameleon, failing to demonstrate any sort of vision for THE HANGED MAN. [Adam Cash]
Verdict: Do Not Recommend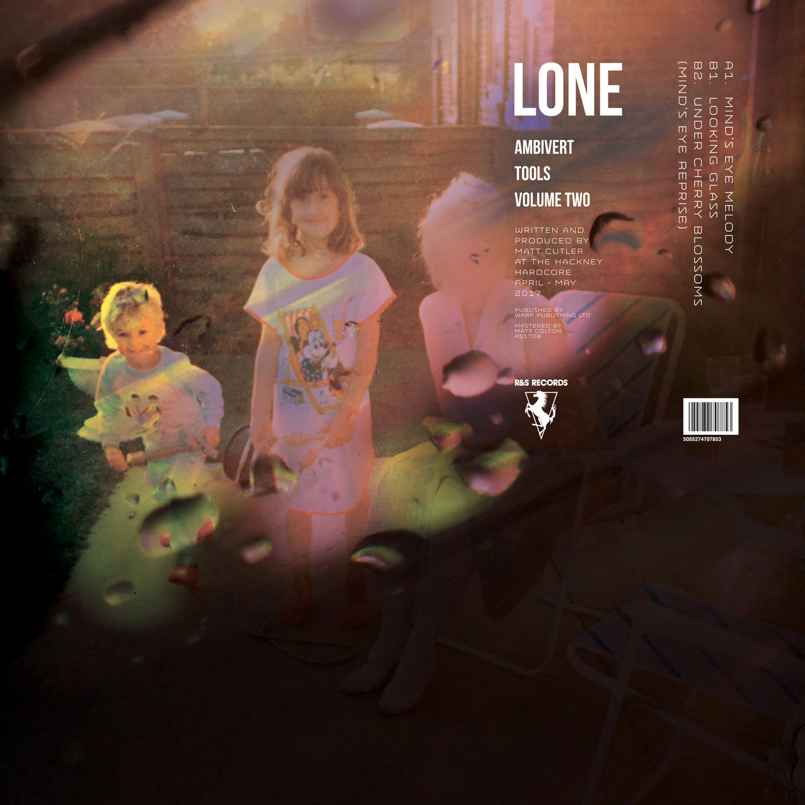 Lone – AMBIVERT TOOLS VOLUME TWO
Genre: Tech House
Favorite Tracks: N/A
Don't worry folks, the fact that I have no favorite tracks off of AMBIVERT TOOLS VOLUME TWO does not mean that there is no enjoyment to be found, but rather that said enjoyment is universal. In what has to be 2017's standout EP (we typically frown upon three-track EPs over Crossfader Music way, but since it clocks in at 20 minutes, we'll let it slide), Lone deliver a mind-melting cosmic journey of pastel-colored wonky and purple sound-shaded house. That's a lot of words that may be unfamiliar to our readers; if you know Lone at all, you know him from 2012's stellar GALAXY GARDEN LP that got rave reviews from the ol' Melonhead and music press across the board. AMBIVERT TOOLS VOLUME TWO sees him take the galactic synth squelches and bizarre alien atmospherics and layer it over a structurally sound deep-and-tech house foundation that you could find at any Boiler Room set or warehouse party across the nation. Well, at least the first two tracks: "Under Cherry Blossoms (Mind's Eye Reprise)" is a sunset stroll down an aquatic psychedelic highway, taking plenty of time to stop and smell the lightly cresting waves of keyboard chords. But "Mind's Eye Melody" and "Looking Glass" are sure to get the head bobbing, with a pleasant incorporation of elements gleaned from techniques featured in East Asian live DJ sets to boot. Listening to dance music outside the context of dancing is always going to be an acquired taste, but you can't do much better than what Lone has presented here. [Thomas Seraydarian]
Verdict: Recommend
Mount Kimbie – LOVE WHAT SURVIVES
Genre: Ambient
Favorite Tracks: "Blue Train Lines," "Delta," "T.A.M.E.D," "How We Got By"
On Mount Kimbie's third full-length, the British post-dubstep pioneers enlist some of their most elusive peers to craft an album that fits comfortably into their discography while still pushing its boundaries. Mount Kimbie's first two LPs featured stylish ambient soundscapes that helped to define London's early 2010s electronic movement. On LOVE WHAT SURVIVES, Mount Kimbie explores more propulsive no wave territory, enlisting King Krule, James Blake, and Micachu to craft an album that sounds as comfortably dismal as a misty U.K. evening. King Krule's feature on the single "Blue Train Lines" features Archy Marshall at his most impassioned. The fact that one of indie rock's most mysterious stars was willing to make this feature his only guest appearance of the year gives LOVE WHAT SURVIVES immediate credibility. The same can be said of James Blake, who appears on not one, but two, of the album's tracks, including the excellent closer "How We Got By." The rare appearances of both aforementioned artists coupled with the excellent production and cohesive curation make LOVE WHAT SURVIVES one of the month's best albums, and one that surely yields itself well to repeated listens. [Ted Davis]
Verdict: Recommend
Benoît Pioulard  – LIGNIN POISE
Genre: Ambient
Favorite Tracks: "Hawk moth mirage," "Same time next year," "Rook," "Lignin poise"
Sheer and unfettered bliss. A quietly prolific ambient musician from the Pacific Northwest, Thomas Meluch has released tape after tape of liminal sunrise revelries under the moniker Benoît Pioulard. His droning 2015 album SONNET among my long list of the year's stellar recordings, after not coming across his work in 2016, I jumped at the chance to get reacquainted when LIGNIN POISE arrived on my radar. Right off the bat, the listener should be well aware that LIGNIN POISE is even more hypnotic and subdued than past works from Meluch they may be acquainted with. William Basinski is too general of a reference point to be of much efficacy, but his general ballpark of looping, tape-based minimalism is the easiest path in towards appreciation. However, on LIGNIN POISE, Pioulard incorporates a crepuscular, snoring, fuzz-drenched tone akin to Jefre-Cantu Ledesma, without the jagged, noise-derived elements occasionally contained in the latter's work. Heavily indebted to field recordings, as the cover image would suggest, if you have always felt like taking a cuddly nap with James Ferraro instead of tripping balls with him, Pioulard's your best bet. [Thomas Seraydarian]
Verdict: Recommend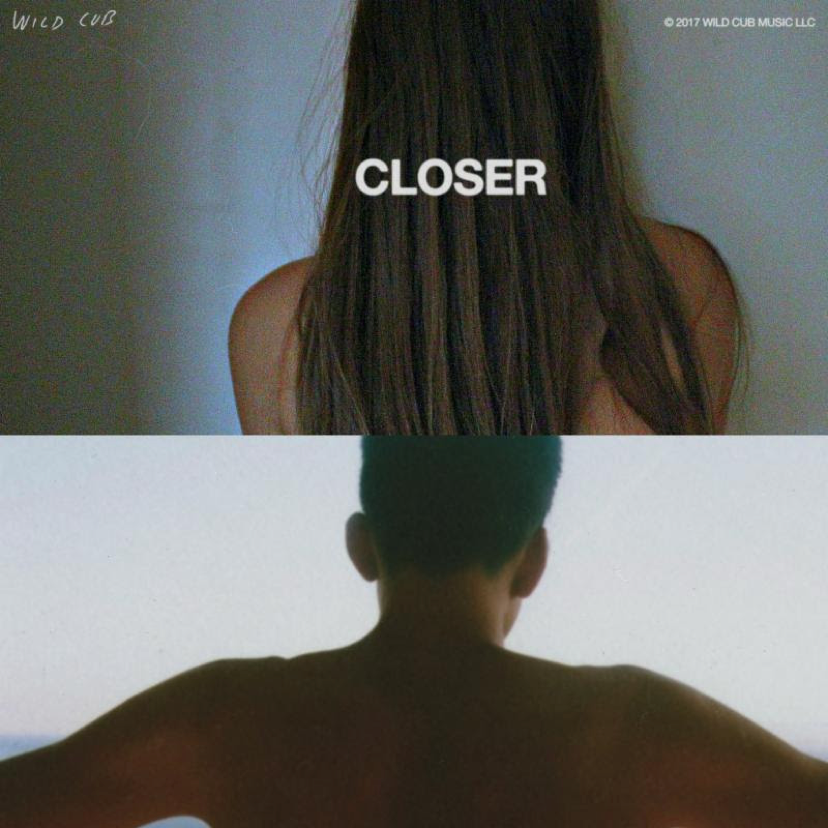 Wild Cub – CLOSER
Genre: Indie Pop
Favorite Tracks: "Fire," "Rain"
YOUTH, Wild Cub's 2014 debut on Mom + Pop, was overly long—that opinion isn't up for debate. But the band were clearly students of the early 2010s' wave of indie pop, a moment that quickly grew unwieldy when the Top 40 blew it out of proportion, something YOUTH managed to avoid. Wild Cub found a way to take the sounds of early Passion Pit, Two Door Cinema Club, and Ra Ra Riot and make it fashionable without making it seem contrived (a concept that now tragically overshadows the public perception of those artists' early albums). To somewhat mixed ends, Wild Cub double down on their incredibly accessible sound with their new album CLOSER, a record that finds Wild Cub making a genuine play to alternative radio.
With a runtime that's nearly 20 minutes shorter and songwriting that shamelessly panders to the Alt-Nation network on Sirius XM, CLOSER contains all of the "indie" elements that major labels have been uncontrollably vomiting over the last 10 years; the digitized regurgitation of once-earnest rock 'n roll elements that overwhelmingly populate all of these songs lead to mixed results. CLOSER has moments of layered, tinny Pro Tools synthesizers, crowd pleasing brass-centric numbers, and by-committee pop songwriting choruses, none of which come across as human. CLOSER is mostly a soulless, machine-manufactured, feel-good-hit-of-the-summer album that never feels good enough. The horns on "Somewhere" beg to be used at the end of Reese Witherspoon romantic comedy, the opening riffs on "Magic" sparkle like a Walk The Moon banger, and tracks like "Fire" layer the vocals so satisfyingly that it's quite honestly hard to dislike. Wild Cub, like Young the Giant, Grouplove, Smallpools, and Atlas Genius (among many, MANY others), tried to develop an alternative pop record around singles that were built from the ground up to be earworms, and while some of these songs FEEL great, by their very nature they come across dry, colorless, and transparently eager. Pop radio could do much worse than CLOSER, but this is hardly an album built to consistently satisfy. [CJ Simonson]
Verdict: Do Not Recommend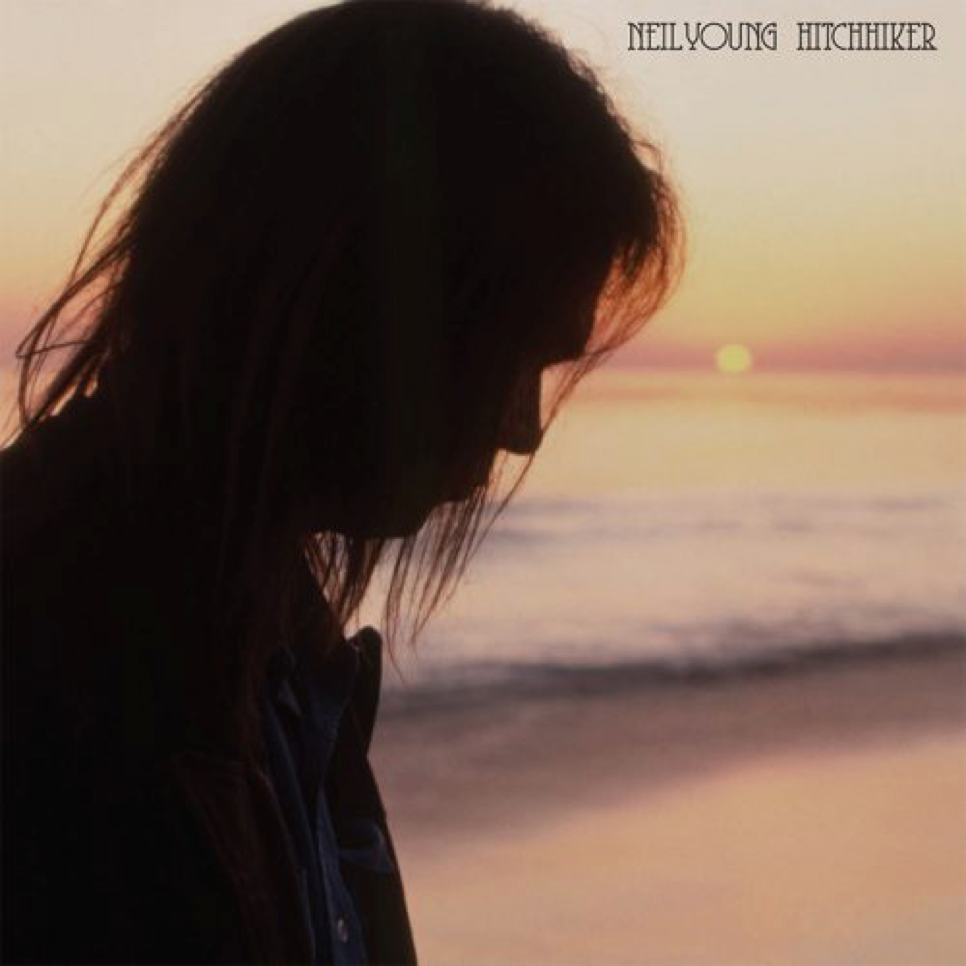 Neil Young – HITCHHIKER
Genre: Folk
Favorite Tracks: "Powderfinger," "Give Me Strength," "The Old Country Waltz"
I have zero doubts that many more Neil Young albums exist in the vein of his newest release, HITCHHIKER, unreleased and waiting to see the light of day. Originally recorded in August 1976 at Indigo Ranch Recording Studio in Malibu, CA, Young's 38th (!) studio album features a mix of unreleased songs and acoustic renditions of tracks that would be featured on later records. Many of these tracks, including one of Young's staples, "Powderfinger," would eventually show up on the live-to-studio recorded 1979 classic RUST NEVER SLEEPS, but some took longer to find official release, like the title track, which was featured on the underrated LE NOISE in 2010.
Some of these songs are simply rawer versions of their later recordings. "Captain Kennedy," which appeared on the 1980 record HAWKS & DOVES, shows virtually no changes from its initial recording other than the production of the sound. Same for "Ride My Llama," and to a lesser extent, "Pocahontas," which, other than the effect of having been performed live on stage and then tamed through studio magic, remain untouched. But there's a genuine delight to hearing songs like "The Old Country Waltz" (originally on 1977's AMERICAN STARS 'N BARS) trade in the slide guitar and backing vocals for a singular dusty piano. There's a hollowness in the recording of the vocals on HITCHHIKER, adding a sadness to Young's already vulnerable tenor. The two previously unreleased original songs, "Hawaii" and "Give Me Strength," nicely represent the future life of these songs circa 1976; "Hawaii" comes across like the kind of foundation Crazy Horse would have ripped some solos in the middle of, whilst adding thunderous, building drums and a driving beat. "Give Me Strength" would be played nakedly on a stage akin to the one used during RUST NEVER SLEEPS. To compare and contrast these stripped-down, acoustic recordings with their actual conclusions makes this release an immensely rewarding listen, but imagining what the two original tracks could have evolved into is an exciting exercise in Neil Young nerdiness. HITCHHIKER is a tremendous reminder to measure great artists by whether they can be stripped back down to the basics and still come out looking like geniuses. Even if his genius was never up for debate, HITCHHIKER reinforces that for Uncle Neil. [CJ Simonson]
Verdict: Recommend
Zola Jesus – OKOVI
Genre: Art Pop, Darkwave
Favorite Tracks: "Exhumed," "Veka," "Wiseblood," "Remains," "Half Life"
Although I cannot truthfully confirm my presence, dear readers, the annals of history claim that I bore witness to a Zola Jesus set at Outside Lands 2012. I only recall Malibu transplanted into a plastic-bag-outfitted sunscreen bottle (still the most ingenious way of sneaking alcohol into a festival I've participated in), puking in a Port-a-Potty, and a bizarrely generous stranger offering me a fried mozzarella ball; but had I been conscious for it in the salad days of my youth, I would have surely been impressed by Zola Jesus's deft blend of twilight-conjuring Jenny Hval art pop and the broiling underbelly of unsettling, Chelsea Wolfe-referencing atmospherics. I often find the "art pop" label histrionic and ineffective, but OKOVI makes a damn solid case for its continued use. Zola Jesus manages to subtly and intricately subvert and undress the expectations of standard pop song structures while still keeping an unwavering focus on accessibility and approachability—just listen to "Remains" and try to tell me it couldn't have been produced by Calvin Harris and been a radio hit had it not been left entirely to her own layered creative vision. Any of the recommended tracks and OKOVI as a whole demonstrate this masterful understanding of the industrial, noise, and darkwave acts that have come before her, making the sonorous and beguiling tones of Jesus's voice all the more dichotomous and intriguing. Zola had always existed on the periphery of my cultural consciousness, but it's high time we gave her credit where credit is due. [Thomas Seraydarian]
Verdict: Recommend