THE HOUSE by Porches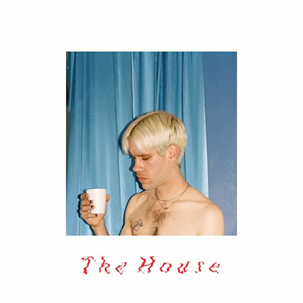 Genre: Synthpop
Favorite Tracks: "By My Side," "Now the Water," "Understanding," "Country"
In interviews with Aaron Maine, who also goes by Ronald Paris, of Porches, he comes across as serious and introspective. To those familiar with his sound, this is no surprise—his music is characteristically somber. The only thing strange is how deep his speaking voice is compared to his singing voice, which can easily and clearly hit notes some females can't even touch. Watching him casually speak with bubbly interviewers creates more context behind a musician whose words can be cryptic. His lyrics always seem to be honest, but never too revealing, while other artists literally write their biography into their music. You can musically hear the obsession with new experimental sounds through the growth in his records. His first release covered rock, while the second album took a sharp turn into the electronic world. This third release, THE HOUSE, continues that self-exploration into a place where electronic techniques and dance grooves meet new textures, heartfelt lyrics, and rock sensibility.
Right off the bat, this album is busier, more complex, and more groove-focused than Aaron Maine's 2016 release POOL. His longing voice anchors the recordings and is the consistent force that holds his works together. The title track ends with an a cappella section that juxtaposes Maine's high voice with a small ensemble of low, foreboding voices. While seemingly unremarkable, it's a completely new musical idea for Maine. In POOL, he favored more bare vocal lines and melodies that would go completely unharmonized for the duration of the song. Not once did he have competing melodic ideas being sung, and it sets the tone for how the rest of the album will sound: more complex elements in the foreground that pull the listener's ear away but still support the overall idea of the song, a much more exciting listening experience than Porches has produced before.
The use of acoustic instruments to introduce a song before building it into an electronic anthem offers contrast. Several tracks like "Wobble," "Goodbye," and "Ono" start with altered versions of piano and guitar that are refreshing but not out of place. In many ways, it's a return to the sound of his first studio release, 2013's SLOW DANCE IN THE COSMOS, a straight rock album with fewer electronic elements. This blend of acoustic and electronic is what makes the LP sound fuller and busier, as he covers more ground than either category could alone.
Lyrically, Maine paints himself in a desperate, craving, and fearful light. The words show an intrinsic battle of needing companionship and validation ("I just want you on my team," "Cause I need you on my side") and isolation ("And I'll be fine once I'm alone"). Similarly, he creates the image of water being redemptive but struggles with needing to be "clean" ("I don't want to be clean / I just want you on my team / Needed to be how I need / So I burn out to be free") or not ("I'll let the water run / Lower myself into it / Delivers me / And I become clean") ("I go swimming deep into the lake / It gets me so clean"). This fascination with water is a theme carried over from the aptly named POOL. He often references a relationship that's run its course and the lyrics reflect the complex questions of guilt, longing, and self-rediscovery that come in the aftermath of a breakup. Sometimes the somber tones are embodied sonically, other times, the listener could easily miss just how honest and tragic the words are.
With this third release, it seems that Porches has embraced a hybrid sound while staying true to the lyrical ideas of previous albums. This album has a place in the dance world with tracks like "Find Me" and "Anymore," but also appeals to those nostalgic for SLOW DANCE IN THE COSMOS with "Now the Water" and "Wobble." Like POOL before it, THE HOUSE is an introspective record, and while the instruments may have changed, the overall feeling has not. Porches was, and continues to be, a sound that embodies the type of isolation you feel in a crowded room.
Verdict: Recommend