Hit or Sh**: Showtime's WHITE FAMOUS
In this Crossfader series, our intricate and complex rating system will tell you definitively whether new television pilots are worth your valuable time. We call it: HIT OR SH**.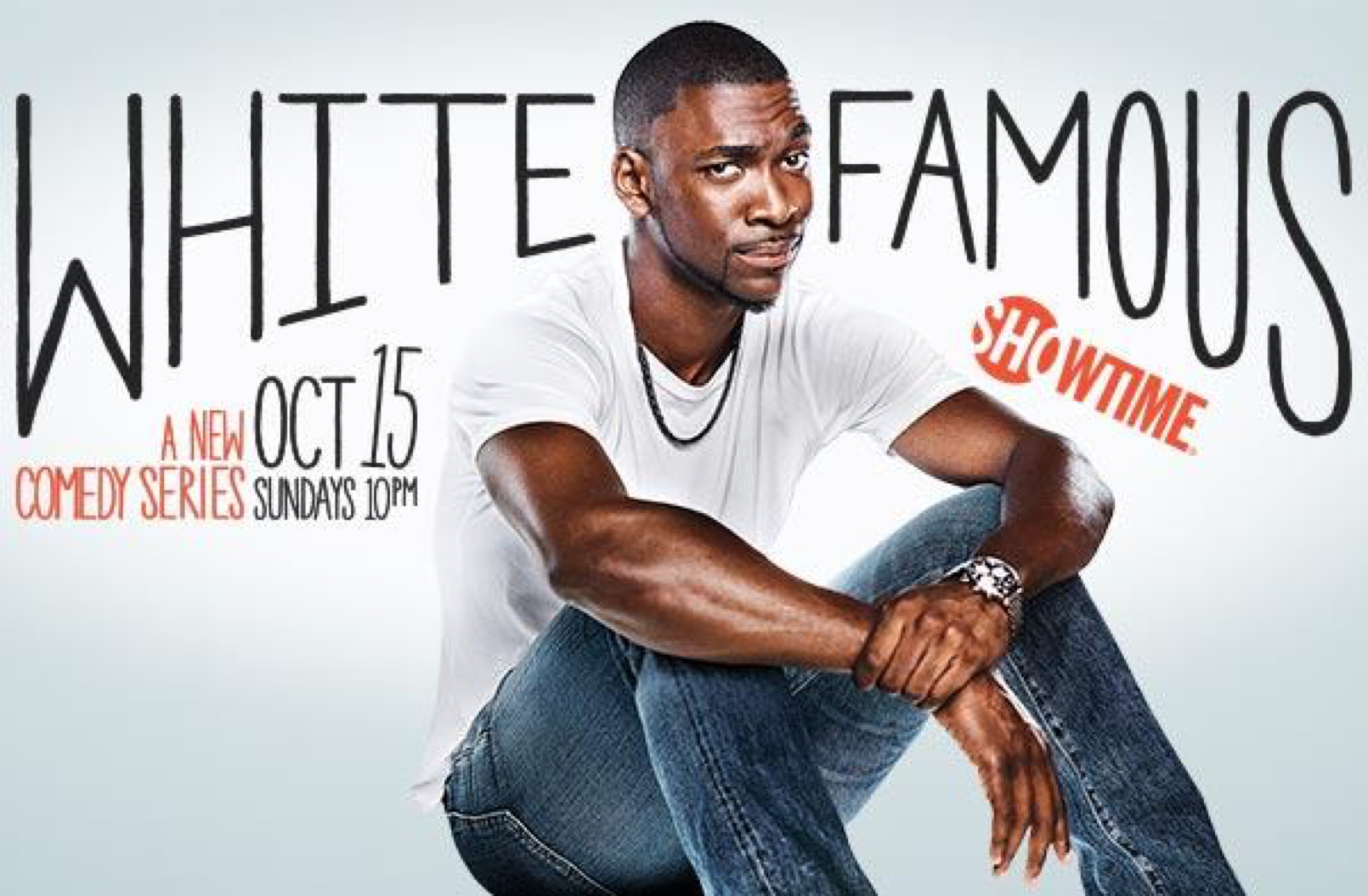 Issues with Hollywood representation? Oh, we've got plenty. Starring former SNL cast member Jay Pharaoh, WHITE FAMOUS is a lackluster and unintentionally problematic series that follows comedically unapologetic Floyd Mooney on his shaky ascent to fame. At the helm of the series is Jamie Foxx as Executive Producer, whose past experiences as a young, Black actor trying to make his mark in a culturally deficient Hollywood serves as inspiration behind the characters and events of the show. Opting for a more brash and overt style of comedic storytelling, the show loses its opportunity to teach important lessons to viewers about representation and identity by focusing on portraying its characters as stubborn and rude. WHITE FAMOUS had the potential to be an insightful and progressive work highlighting the struggles of POC trying to conform to the standards of whitewashed Hollywood. Instead, the show carries itself with cheap jokes as a way to take away from the pain these characters are feeling—making WHITE FAMOUS as shallow as the forces it seeks to confront.
Floyd Mooney is by no means an easy character to like. Beneath his "Hometown Hero" demeanor he is gaudy and ill-mannered. While his missing filter adds to his tenacity and insights some very shocking arguments between undoubtedly racist characters, it is not a tool he uses to teach people lessons, but solely to embarrass. A contrast from traditional Black characters who are forced to hold their tongues in order to survive, Mooney doesn't find it necessary to sugarcoat or stand by as individuals continue to project stereotypes onto him. In that way his character is refreshing, but his insightfulness is contradicted by his unwholesome views on women. Which leads us to the most shocking revelation about Mooney: he is a father to an adorably polite and kind hearted son. This character attribute feels lazily tacked on as the dynamics of the father-son relationship are not defined due to Mooney's absence in his son's life. While Mooney is a cool dad, he fails to establish himself as a father actively trying to make a better life for his son—in most cases, Mooney's motives are in selfish pursuit of his own dreams rather than providing for his family. Mooney is also a character that seems unphased by his own mistakes and refuses to acknowledge that he is ever in the wrong. A common misconception made about POC: they blame everything on the white man and take no responsibility for themselves.
There are surely no shortage of Pharaoh impressions, don't you fret
Focusing on the struggles faced by countless POC trying to break into the entertainment industry, you would think that fair and non-stereotyped portrayals of these individuals would appear on WHITE FAMOUS. However, there are several instances in the premiere where it seems that comedic and in-your-face portrayals of stereotypes are favored over honest and incisive representations. For example, there is a scene involving Mooney and an anonymous white man, later revealed to be a famed Hollywood director, in which he is profiled as a valet worker while simultaneously waiting for his own car to be returned. A clear case of profiling, the exchange sheds light on the countless, small microaggressions POC face everyday. While the humiliating moment could be used as an opportunity to show how profiling only enforces negative stereotypes and add depth to Mooney's character, it suddenly turns into a joke against "Mexicans," as it is revealed that actual valet worker is of Latino descent. And in a truly tasteless and obscene manner, the hot shot director attempts half-assed Spanish, calling the valet worker "hombre" (and that's with pronunciation of the "H").
A truly cringe-inducing instant, this exchange shows that while WHITE FAMOUS succeeds in bringing up issues of race and bigotry, it fails to handle these issues in a progressive and articulate way. Apart from its difficulty to grapple with the complicated topic of race relations, WHITE FAMOUS is overtly sexist and uses female characters to boost the egos of their male counterparts. The show's opening really sets the tone for its portrayal of women: Mooney wakes up in bed next to a curvaceous Black woman. Rather than show her face or have her deliver any lines, the woman's bare rear is plastered onto the screen in an objective manner. It's almost as if she's a set prop, used for exposition. It's these kind of small instances which slowly tear away at the female psyche and project this idea that they are unable to add substance to these storylines.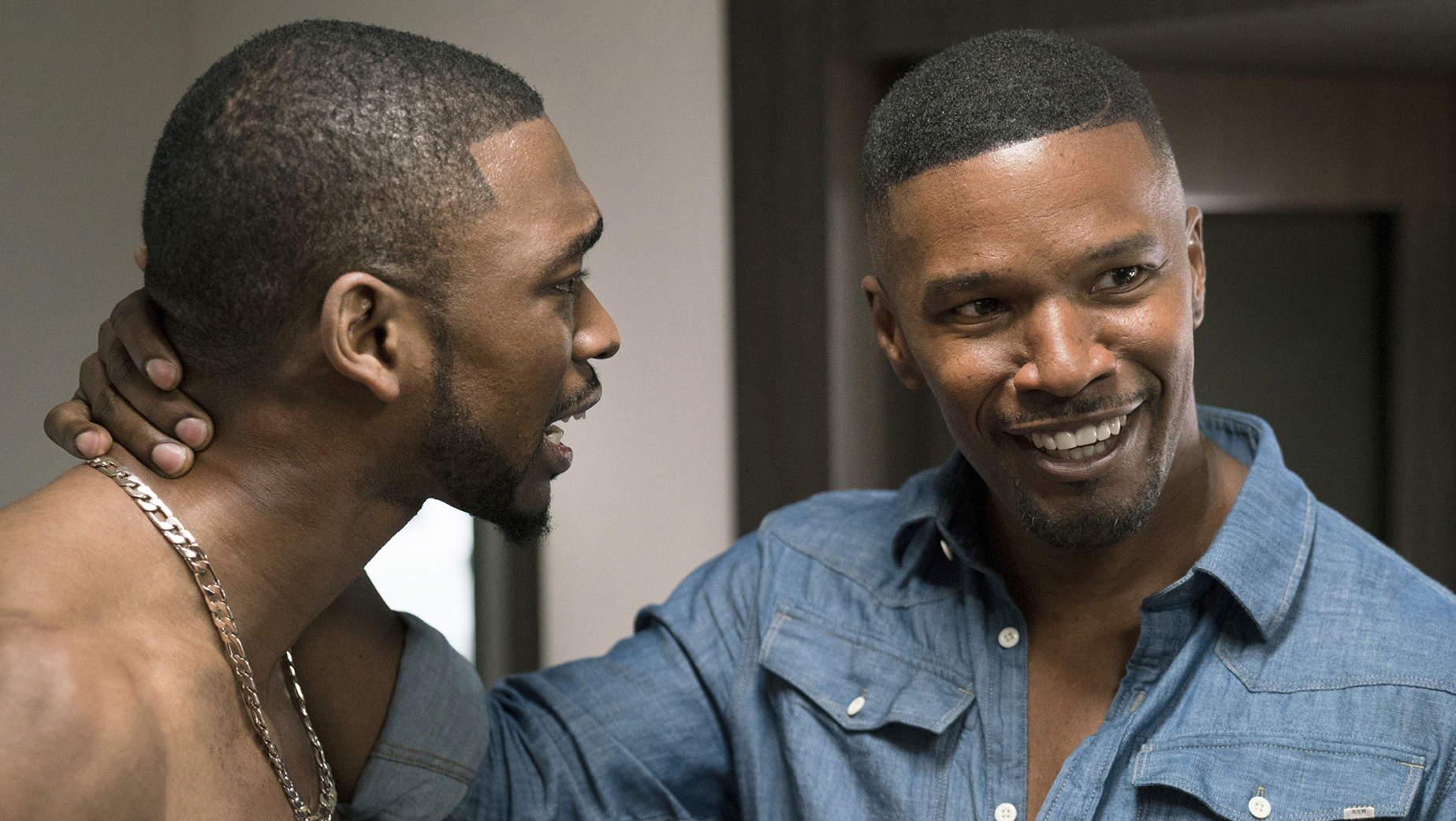 Blame it on the Ra-a-a-a-a-acism
To release a show like WHITE FAMOUS at this time, with the success of POC-driven narrative pieces *cough cough* INSECURE *cough cough*, was a strategic choice for Showtime. However, the messy representation and underlying misogyny tear away from the piece as needed commentary on Hollywood representation (or better, lack of) and instead make it a caricature of itself. Navigating the murky waters of Hollywood networking, Mooney is a man of loosely defined morals who dances the line between cultural #wokeness and plain egotistical shallowness. The premiere left no desire for me to follow Mooney's progression, as he is a character that seems too headstrong in his opinions to learn anything new. Do yourself a favor and save yourself the trouble of having to sit through this unwarranted and poorly developed satire that falls flat against its progressive and inspired competition.
Verdict: Sh**
WHITE FAMOUS airs on Sundays on Showtime