Hit or Sh**: CW's CRAZY EX-GIRLFRIEND
In this Crossfader series, our intricate and complex rating system will tell you definitively whether new television pilots are worth your valuable time. We call it: HIT OR SH**.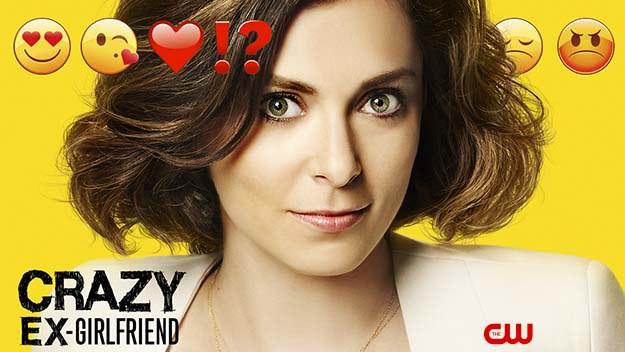 I know crazy ex-girlfriends can be trouble. Not from experience, mind you, but I've bleached out enough bloodstains to learn my lesson. Rachel Bloom writes and stars in her new series CRAZY EX-GIRLFRIEND on the CW, and I was as apprehensive of this show as I am of the real deal. No one can really say they knew what to expect from the show. After all, press was almost non-existent leading up to the premiere, and this marks Bloom's first project outside of ROBOT CHICKEN contributions and assorted shorts. I went into the pilot completely blind, hearing absolutely nothing about the series until my cursor hovered over it on Hulu's Fall selections. I'd be lying if I said I even had middling expectations of what was to follow, but journeying into the unknown is a thrill of its own.
CRAZY EX-GIRLFRIEND opens with Rebecca Bunch, played by Bloom, getting dumped by her decidedly bland boyfriend Josh at summer camp. 10 years later, Rebecca is a very successful, very unhappy lawyer living in New York City. When she randomly encounters Josh on the sidewalk, the heavens open and signs literally lead her to quit her job and move to Josh's hometown of West Covina, California. What seems like another dime-a-dozen dramedy about a quirky and depressed white girl living in the Big Apple then promptly goes off the deep end and launches into an over-the-top musical number involving Rebecca flying a plastic pretzel around West Covina, complete with dancing mall rats, meth heads, and bus stop ads for Mexican lawyers come-to-life.
I really don't know what else I was expecting
Of course, a big shot lawyer moving from Manhattan to California's 62nd largest city is bound to raise some eyebrows, not the least from rival attorney Paula, who spends much of the 40-minute pilot trying to figure out Rebecca's true motives. While Paula investigates, Rebecca does some snooping of her own, trying to figure out where exactly Josh lives and how she can reinsert herself into his life. Along the way, she finds herself in a few more self-aware musical segments that don't match the bombastic scale of the first one, but are still fun in a satirical kind of way.
The pilot ends with Rebecca making the devastating discovery that Josh has a girlfriend, and that he is very happy with her. Paula, having discovered Rebecca's devotion to Josh, holds her in newfound esteem and swears to help her steal Josh back. The pair make a perfect storm of psycho, and I look forward to see where their scheming will take them.
One girlfriend to rule them all, one girlfriend to find them
The show isn't without flaws. The pilot has such a lackluster opening that I was ready to write it off and call it a night. Now that my expectations were successfully subverted, I know what the show is capable of and don't need to see it revert back to GIRLS-lite. Josh is also a fairly weak character from what little of him is shown. I don't know anything about him, other than that he's in the neighborhood of 30 and likes to skateboard. It's even more puzzling why Rebecca wants to hook back up with him so badly, but maybe I look too hard into the motive of CRAZY EX-GIRLFRIEND.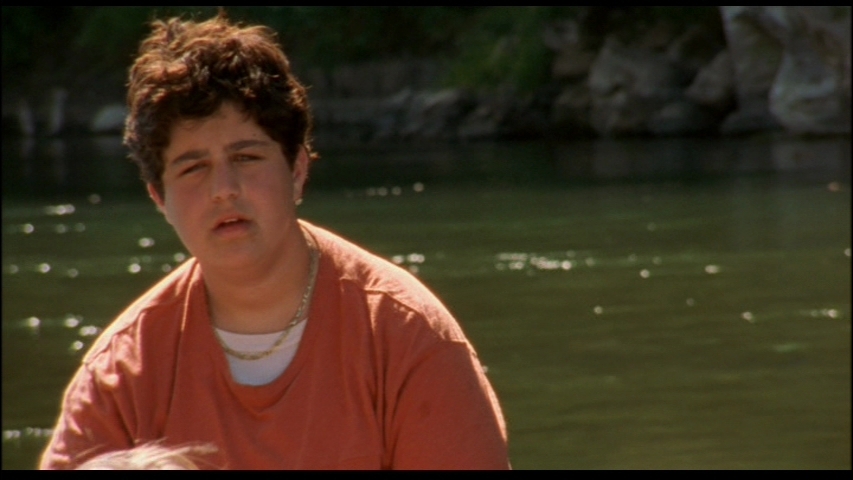 The most egregious error, of course, was casting the wrong Josh
CRAZY EX-GIRLFRIEND has a manic, offbeat, and often irreverent sense of humor that never ceases to surprise me. I never would've figured I would fall for a TV musical about unhinged paralegals trying to ruin the life of a local dope, but here I am. It could be that the show has simply exceeded my admittedly abysmal expectations, but only time will tell. Call me crazy, but I think I've found a hit.
Verdict: Hit
CRAZY EX-GIRLFRIEND airs on CW on Mondays