Hit or Sh**: ABC's SPEECHLESS
In this Crossfader series, our intricate and complex rating system will tell you definitively whether new television pilots are worth your valuable time. We call it: HIT OR SH**.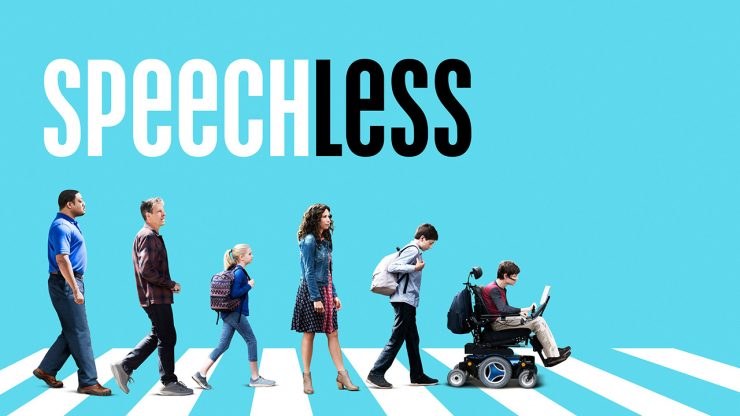 If you're familiar with ABC comedy, then you are most likely familiar with their all-encompassing formula: wholesome family fun and comedy. Yet with each new pilot they find a new way to make things different. And now SPEECHLESS comes along, another half hour family sitcom that has made its way into ABC's comedy timeslots. This time, we meet the DiMeo family, and it is soon revealed that the oldest child of the DiMeo family is J.J., a teenager with cerebral palsy.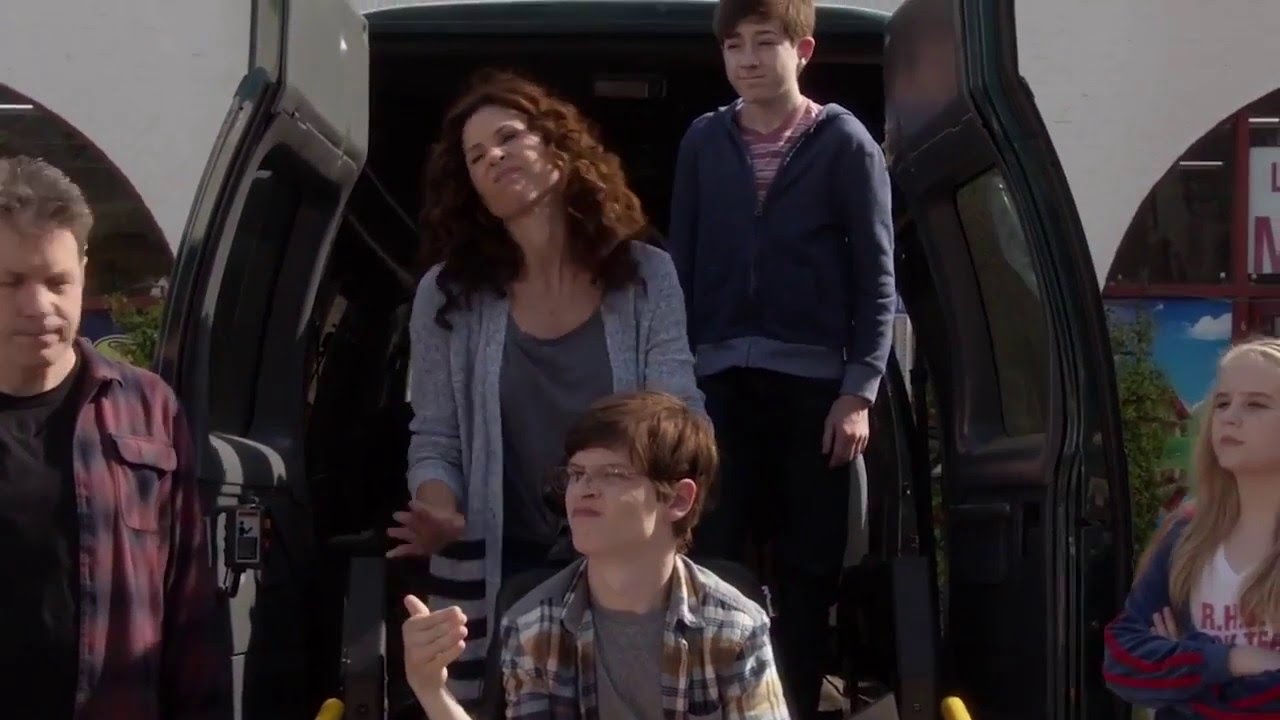 J.J. DiMeo is flipping off an elderly woman and I stand by him
SPEECHLESS coins its name as a testament to J.J., who makes this show stand out. Yet throughout the show, there is never a tired feeling that ABC tries to preach to us how "people with disabilities are people too," but rather that we are watching an actual family. However, this is not always the case. Jimmy and Dylan DiMeo, the loving mediator father and over-energetic young daughter, respectively, stand bland in comparison to the rest of the characters.
The pilot revolves around the DiMeos attempting to make a new start in a new town, per mother Maya DiMeo's wishes to find the perfect community for her family. But when Maya is putting in so much effort to make J.J. happy, it leaves her other son, teenager Ray DiMeo, feeling overlooked despite his brother's condition.
This is what catalyzes the most interesting and moving scenes of the pilot. We stumble back and forth between feeling for Ray, who doesn't have a voice within his familial unit, and his brother, who truly has none. Ray is clearly frustrated, but he also resents himself for feeling that way.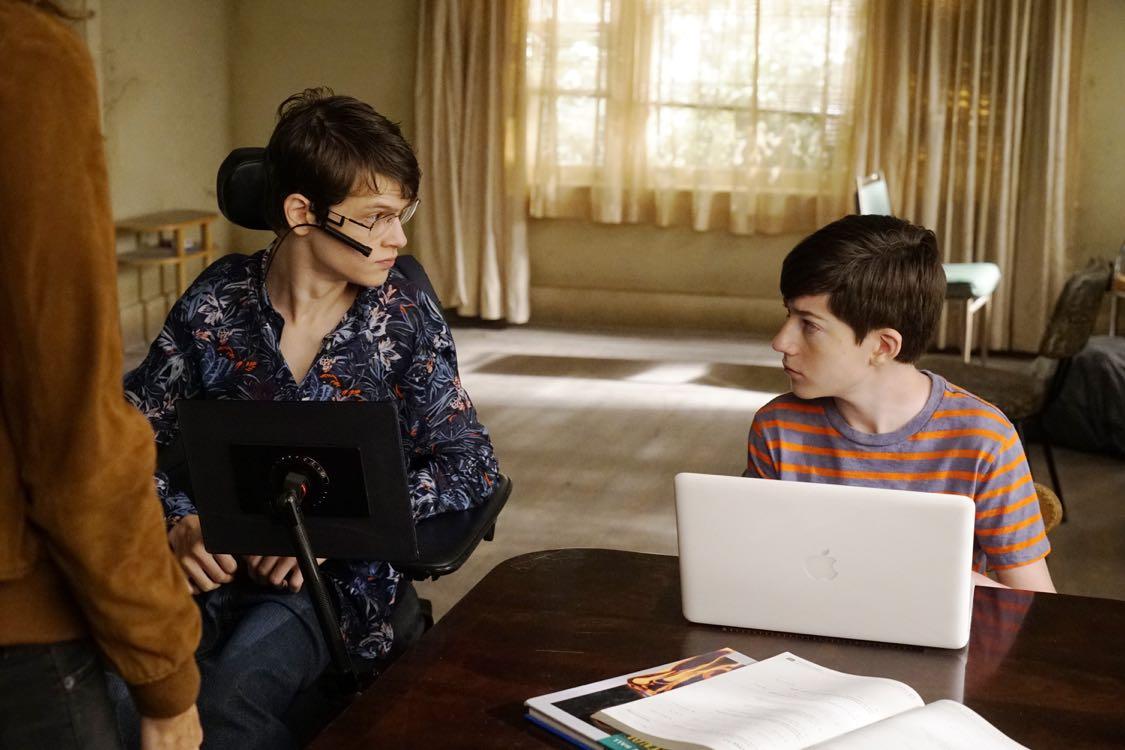 I've never seen anyone with as bad a case of middle child syndrome as Ray DiMeo
Nevertheless, SPEECHLESS's commentary on inclusivity and its definition is what puts this show on another level. Upon stepping foot on J.J. and Ray's new school campus, the principal boasts about how excited they are to invite J.J. to their "all-inclusive" campus, despite the only wheelchair accessible ramp on campus being in the back — by the dumpsters. When J.J. enters his classroom, his teacher and classmates announce that they wish to make him class president, as he is an inspiration, which is much to J.J.'s confusion as they "don't know [him] at all."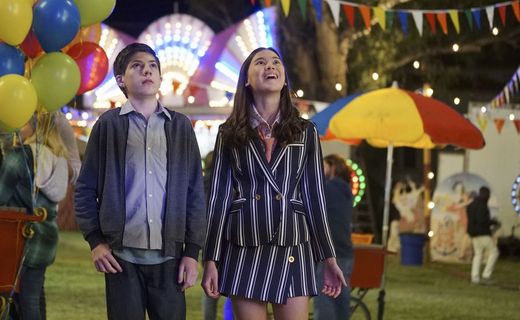 Ray met this girl  in their school's planetarium… What kind of middle/high school has a PLANETARIUM?
Thus, SPEECHLESS tackles little known problems with attempted inclusion. False friendliness replaces the expected, cliché bullying, leaving those who are disabled feeling less like a person and more like a title. SPEECHLESS faces this head-on, portraying J.J. as who he really is: a funny, witty, and ballsy teenager. He even uses the issue to his advantage, making an announcement of his presidency at a school fair to distract bullies from beating Ray up. When J.J. makes his announcement, the crowd flares up, and Kenneth, his new speech aid, informs him that he should "see them on Black History Month."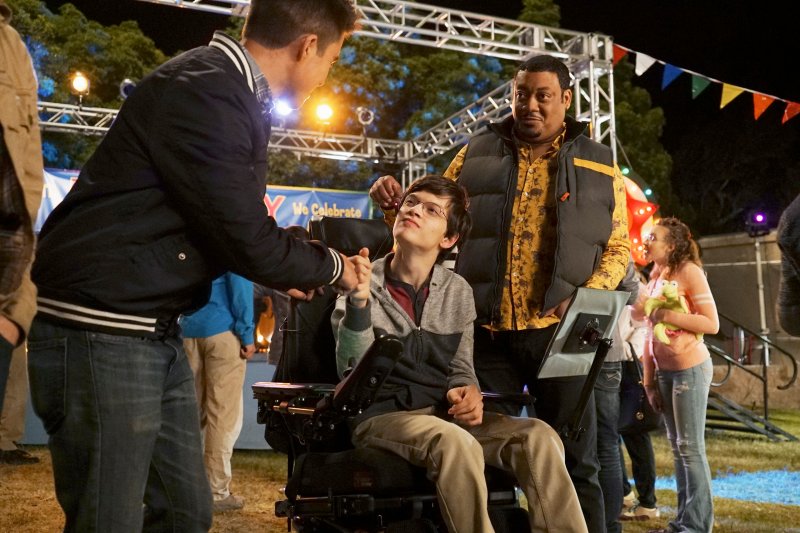 Inner dialogue of man on left:"Wow! I Must be SUCH a good person!"
Despite all of what the creator, Scott Silveri (FRIENDS, JOEY, GO ON), has done right with J.J.'s character and situations, there is still something missing. Jimmy and Dylan are almost instantly forgettable. You could have taken them out of the pilot entirely and everything would have gone as planned, despite being major characters. Micah Fowler and Mason Cook (J.J. and Ray DiMeo) are the boys that make this show. Even Cedric Yarbrough (Kenneth, the aid) has more substance in his performance than John Ross Bowie (Jimmy, the father) and Kyla Kennedy (Dylan, the younger sister), and he is almost always responsible for every joke that lands. Minnie Driver, who plays Maya DiMeo, is much like her character, because she always seems to be trying too hard.
But SPEECHLESS deserves the highest marks for its accurate portrayal of disability and the behavior of those who abuse it. I want to see this series strengthen the ties of the lacking characters and pull more punches. I wish I had laughed as much as I had appreciated J.J. and Kenneth's snarkiness, which sometimes went hand-in-hand.
What Silveri has on his hands is a quilt made up of three tight patches, though some may be a little more tattered than others. Yet I'm excited to see it all come together to make a quilt that can keep me cozy for the rest of the Fall TV season.
Verdict: Hit
SPEECHLESS airs on Wednesdays on ABC