Hit or Sh**: CBS All Access's NO ACTIVITY
In this Crossfader series, our intricate and complex rating system will tell you definitively whether new television pilots are worth your valuable time. We call it: HIT OR SH**.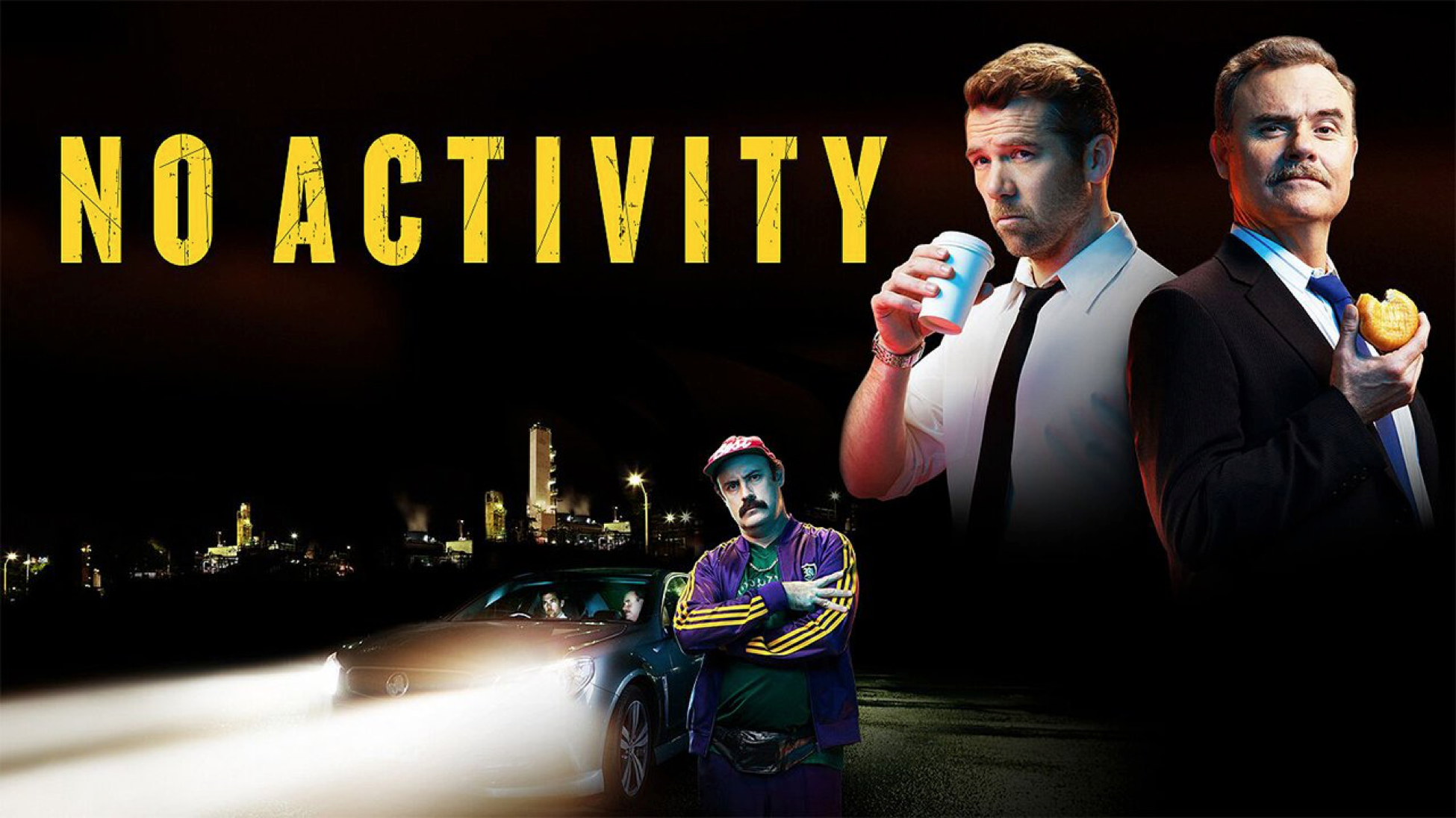 Funny or Die's first foray into half-hour scripted comedy is as lackluster as its title pronounces. NO ACTIVITY is inert and directionless as it follows three pairs of characters who interact in the down time on their shifts. Unfortunately, as the title indicates, there is a near complete lack of actual plot. The environment of the episode rests on a stakeout of shipping containers where an illegal trade is supposed to occur. During the episode, we meet Detectives Cullen and Tolbeck, police dispatchers Janice and Khorasani, and mafia grunts Angus and Marco.
The only pair that stands out as interesting are the two officers at police dispatch, played by Amy Sedaris and Sunita Mani. Sedaris is the older, seasoned dispatcher and is teaching Mani the ropes. While Mani's character, Khorasani, seems normal enough and is just trying to make it through her first day, Sedaris's Janice begins the night as normal and quickly reveals some bizarre things about herself in a way that's reminiscent of her many other TV characters.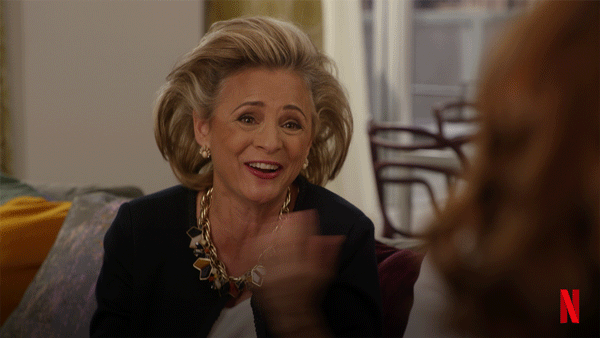 Kind of like this
Detectives Cullen and Tolbeck have a relationship similar to many TV detective duos, with Tolbeck, played by Tim Meadows, acting as the seasoned mentor and Cullen, played by Patrick Brammall, the younger, more fiery officer. Their dynamic and the way it plays out in their scenes is comfortable but unremarkable. After a minimally funny gag involving one of those head scratcher thingamajigs, little else of import occurs. Most of the jokes in their scenes are half-laughs. They're not funny, but they're not awful. At least they have a sweet heart to their relationship they can play on. So while the scenes chronicling the detectives' long wait in their car don't add much to the show, they don't detract either. But that just leaves room for . . .
The dumb henchmen. It's difficult to think of worse gags and jokes for a half-hour comedy than a full minute of arguing whose turn it is to take out the pee bucket and a way-too-long conversation about "crazy eyes." Jason Mantzoukas and Jesse Plemons play Marco and Angus, two street-level grunts working for some crime organization who are arranging a deal, centered at the shipping container within which Marco and Angus wait. Every single moment that this pair is on screen is a moment filled with the most inane jokes. 10 minutes of dick jokes honestly would have made for more interesting fare. At least some dick jokes are funny. But nobody cares whose turn it is to empty the pee bucket.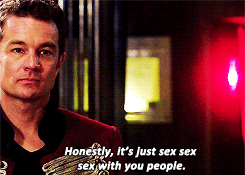 Yes, yes it is
Even the good jokes in this pilot suffer because each and every bit went on for far, far, FAR too long. Improvisation can be great (NO ACTIVITY was semi-improvised), but maybe this show should have used the narrative tools at its disposal and cut some of those floundering bits down to the size they deserved. With a plot built on literally nothing happening, NO ACTIVITY needed a flashy, punchy script to make up for the lack of actual events. It features mediocre improvisation at best, and with the luxury of a full production schedule, there is no reason why it couldn't have been stellar. So if you subscribe to CBS All Access, do yourself a favor and go watch STAR TREK: DISCOVERY instead.
Verdict: Sh**
NO ACTIVITY is available to stream on CBS All Access