Bandcamp Picks of the Week 9/28/16
Bandcamp Picks of the Week stuffin two more records down the pipe.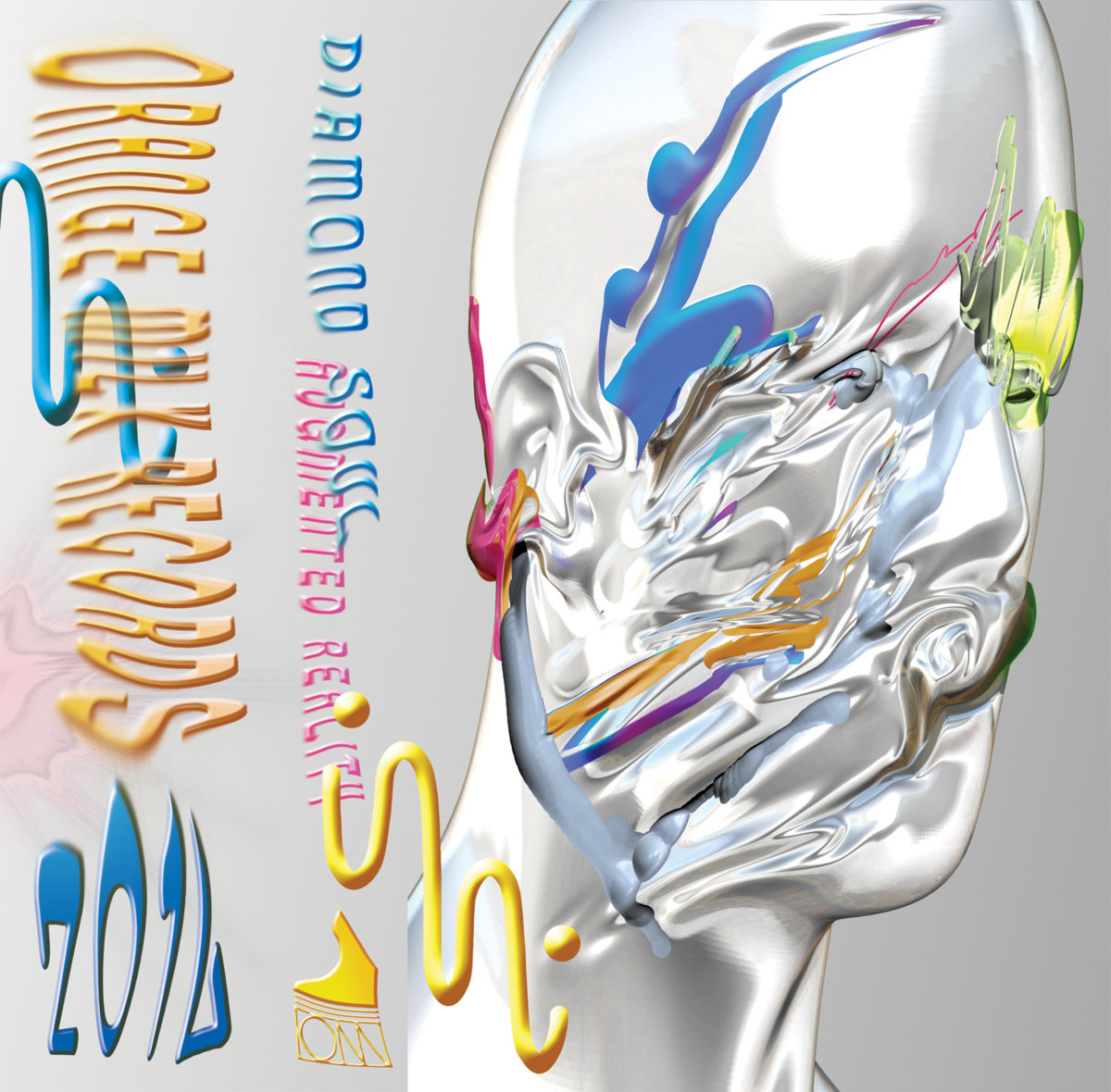 Diamond Soul – AUGMENTED REALITY
Genre: Footwork
Favorite Tracks: "Teleport," "Droolin' (featuring Rob Jacobs)," "Nite Sprite (featuring Rana)," "Augmented Reality," "Deep Heat"
Diamond Soul's AUGMENTED REALITY was one of three releases put out last Wednesday by Dayton experimental label, Orange Milk Records — each release with its own unique spin on electronic subgenres like glitch, wonky, and bass. AUGMENTED REALITY, in this case, draws on footwork music, and very much like a can of soda, shakes it up and breaks the seal — its samples come bursting beyond the dancefloor beats that tie it down. Diamond Soul takes the traditional notion of dance music and inverts it by constructing a cacophony of clicks, crashes, and crushed-up samples that, when taken whole, leap over the uncanny valley most experimental electronic music tends to fall into, reaching a point of absurd, near-atonal, primal enjoyment. The most notable track, "Nite Sprite (featuring Rana)," is motivated by an addicting synth bass that has the listener bobbing along with the vignettes spun by Rana, whose antagonists are dashes and waves of noise and vocal samples resembling something out of INTO BATTLE WITH THE ART OF NOISE. And though AUGMENTED REALITY carries some of the expectations of its label's sound, those expectations quickly dissipate, like most OMR releases, and instead give Diamond Soul a space to feed you some aggressively abstract and downright fun music. You can listen to it here.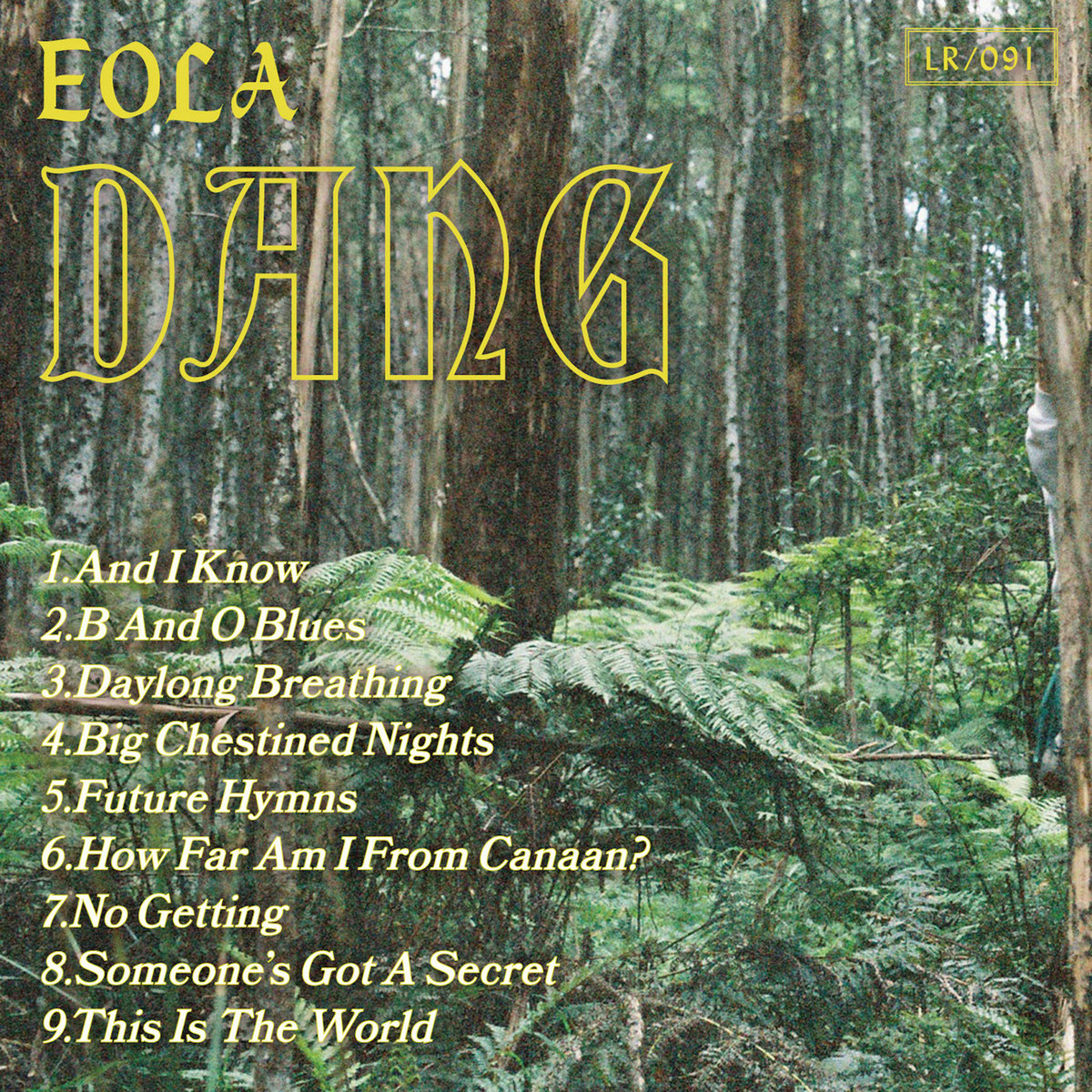 Eola – DANG
Genre: Experimental Gospel
Favorite Tracks: "And I Know," "B And O Blues," "Future Hymns," "How Far Am I From Canaan?" "Someone's Got A Secret"
This is one of the first releases I've had described to me entirely as experimental vocal music. Eola is a solo project by Edwin Mathis White; he plays in the psychedelic Tonstartssbandht with his brother Andy White, of Andy Boay and Mac Demarco fame, though Eola sounds nothing like his contemporaries. Tracks like "B And O Blues" and "How Far Am I From Canaan?" give indiscreet nods to traditional gospel and blues, but sound as if a smartphone's been told to sing them, only the AI's terribly robotic voice has been replaced by that of a sweet Floridian boy. DANG is a warm resonating chamber of voice — each mouth layered, textured with effects pedals, or warped to sound like a bass or guitar. With the exception of the opening track's bassline, which may in itself be a twisted, pitch-shifted vocal line, the only instrument used is the human voice. While that's obviously not a new concept, Eola delivers it with the current generation in mind, crafting an emotionally charged one-man work, brimming with lush textures, organic rhythms, and glorious harmonies that are sure to bring a tear to that crushed, jaded soul lying somewhere in the pit of your millennial husk. You can listen to your heart heal here.