SUPER SLIMEY by Young Thug and Future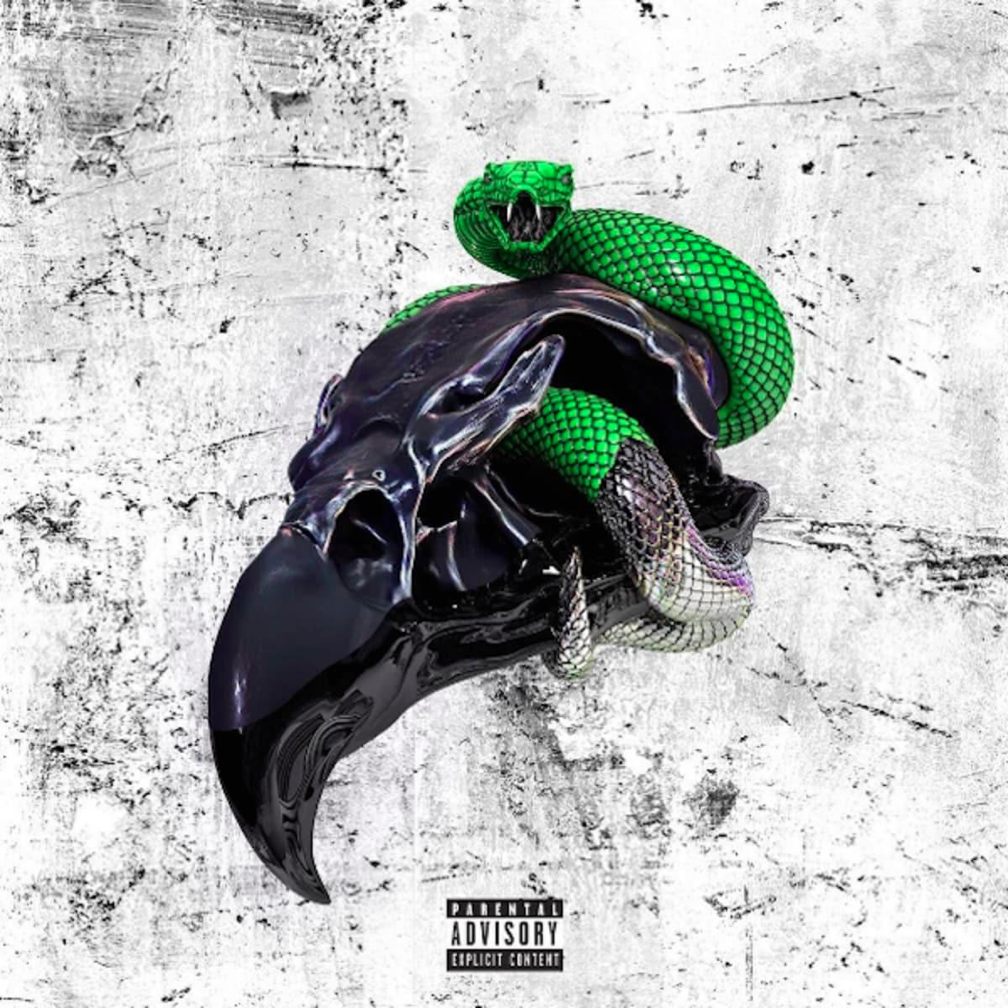 Young Thug and Future – SUPER SLIMEY
Genre: Trap Rap
Favorite Tracks: "No Cap," "Cruise Ship," "Patek Water (featuring Offset)," "Killed Before" 
As far as likely collaborations are concerned, Future and Young Thug may top the list. Both artists are responsible for some of the biggest hip hop records of the decade, and are arguably the two most influential Atlanta artists since Gucci Mane. Both have also released critically acclaimed, boundary-pushing trap masterpieces, Future with DIRTY SPRITE 2 and Thugger with BARTER 6. Despite their immediate similarities, however, the two have had an unsavory history. The artists have had Twitter beef, public apologies, and have avoided prior collaboration despite their close proximity and almost identical niche in the hip hop community. In recent years they've left their qualms behind them—Young Thug even devoted the track "Future Swag" to his former rival on 2016's JEFFERY. With the friendly development between them, the last minute announcement, and video game-reminiscent cover, SUPER SLIMEY was a daunting but stirring mixtape to approach.
SUPER SLIMEY begins with "No Cap," a Southside produced, high-octane banger that touts standard lyrical fare from both Future and Thugger. References to Maison Margiela, Xanax, and absurdly large garages are nothing new from either artist, which leads to a predictable yet engaging commencement. Listening to SUPER SLIMEY is like watching a classic gangster movie with a lot of gunfights—even though you know exactly what's going to happen you're hooked, because the content is so consistently exciting. And even while it becomes boring to hear repetitive creative decisions and the same 808 trap beat on every track, the artists each endorse enough expensive vices to keep any listener on the edge of their seat. This is especially evident on "Cruise Ship," a song we've definitely heard the net sum of before, but also difficult to imagine skipping while on shuffle. With a title that pays tribute to one of the predictably bougie ways to see the world, "Cruise Ship" features Young Thug talking about his bronze Mercedes and even more of the fake patois that Thugger debuted on JEFFERY.
Both artists seem to hold back and are not nearly as memorable as they are in their solo work, yet listeners are still presented with a tape that has no room for guests. "Patek Water," featuring Offset, is evidence that SUPER SLIMEY would benefit from more features. Future and Thugger are already pretty consistent in their lyrical content, so after five tracks of the same schtick, the same schtick with a Migos verse is more than welcome. "Patek Water" isn't especially notable, but the simple presence of a new voice is enough to break the monotony and make it one of the album's standouts. It often feels like SUPER SLIMEY relies on the prestige of its creators to ensure quality instead of actual effort. This also proved the case with Future and Drake's 2015 collaboration, WHAT A TIME TO BE ALIVE, although that was to be expected from a collaboration between the rap game's premier Canadian softboy and a lean-endorsing Atlanta trap superstar. If SUPER SLIMEY incorporated more of the rappers' peers, it would have certainly had more potential to be a standout.
Oddly enough, most of SUPER SLIMEY's best moments don't even feature Future. He still has his own moments of solitude on the tracks "Feed Me Dope" and "4 da Gang" but unfortunately, these are the album's two corniest tracks, emphasizing just how disappointing Future's DS2 followups have been. In comparison to Future's best works (DS2, BEAST MODE, "March Madness"), SUPER SLIMEY and WHAT A TIME TO BE ALIVE both suggest that Future does not excel at collaboration. Out of the 19 excellent songs on DS2, only two had guest features. The same observation can be made for most of Future's solo releases, suggesting that Future is at his best when he sticks to a formula that works well for him, often falling short when he tries to add other artists to the equation. Meanwhile, the guitar-heavy "Killed Before" and the aforementioned "Cruise Ship" are both the work of a lonely Young Thug, and are two of the albums most memorable moments, with Thugger showcasing his exceptional melodic side. On a collaboration between two artists with a history of competition, it is hard to avoid assuming that Thugger and Future are trying to top one another's musical performances, and Young Thug emerges victorious, showcasing the best of his vocal abilities even when he's not spitting his best lyrics.
Sadly, Future's reign as the most credible man in trap may simply be coming to a close. This year's joint releases HENDRXX and FUTURE each overutilized a different ingredient of Future's musical sauce; HENDRXX laughably attempted to nail sensual R&B, while FUTURE attempted gritty street rap instead of cashin'-out slow jams. At his best, Future allows his opulence and his tough background to congeal, and the combination perfectly complements Future's persona: a man who made it to the top through some pretty seedy means. Unfortunately, when Future doesn't allow his success story and his criminal background to comingle, he comes off as a pop star instead of a complex and hardened man.
SUPER SLIMEY isn't bad, and it's definitely entertaining. For a last minute release, it has a few gems and it's a breezy listen, clocking in at only 40 minutes. It is, however, nothing short of a bummer to see two rappers capable of brilliance allowing their names to speak for their music and rest on their creative laurels. If you're a fan of either rapper, SUPER SLIMEY is definitely a worthwhile listen and has a few standouts, but those of us waiting for either artist to break the mould will have to hold out hope for Future or Thugger's next release.
Verdict: Recommend