Crossfader's Artists of the Year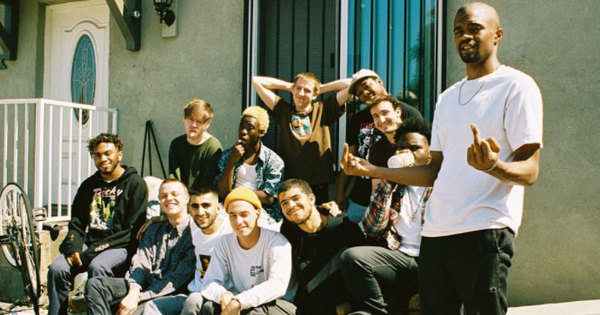 Breakout Artist of 2017: Brockhampton
No one knew they wanted another boy band until Brockhampton came along. While they're certainly not the conventional boy band, they are reshaping what the very brand means. In a climate where the genre lines are becoming endlessly blurred, Brockhampton came right in time to bring their eclectic style of rap, pop and R&B to the masses. There are those who might brush off this tag as a gimmicky kind of marketing, but at the end of the day, there's not much difference in between. Boy bands and rap groups are both bands of boys (minor exceptions, ok, Three Six Mafia or Junior M.A.F.I.A.) making music and both are concerned with developing an atmosphere and persona that fans can latch onto, appreciate, and obsess over. With all their scintillating sex appeal and ear worm hooks, it was hard not to fall in love with NSYNC; Wu-Tang pulled you into the grainy underworld of Staten Island thug life with their raw beats and martial arts movie sampling; you skipped school, fucked around, and became one of the louts with Odd Future. The genius of Brockhampton is no different.
They'll go into falsetto-led slow jams if they want, throw in some g-funk or emo balladry, because why not? Only to then turn into hardcore, merciless goons the next track, all the while leaving you pleasantly surprised and eager for more. Oh and without single drop of sweat breaking. I didn't see anyone else drop an impeccable trilogy in the span of seven months this year. That one of the most talented collectives today were herding at the Kanyetothe forums, a site dedicated to one of the most talented musicians in the last 20 years, is really not surprising. They're a bit peculiar just like their idol, and like him, it's to their benefit; they've hewn a sound to match their diverse squad, containing a multiplicity of backgrounds and interests and talents. Unsurprisingly, there's going to be some boundary pushing.
Thanks to their de facto leader, Kevin Abstract, confrontational queer lyricism is getting closer to becoming a norm. His efforts could even be seen as more considerable than others of the same persuasion, i.e. Freddie Mercury or Frank Ocean. And when he's not rapping, he has his equally playful, full-of-elan crew backing him, whether that's the high-intensity of Merlyn Woods' glosolallia-esque rhymes, the daffy swagger of Matt Champion, or the powerhouse production duo known as Q3. Outside of the sonics, there is the distinct visuals for single and album releases (who can forget that masked blue face of SATURATION?), and not since the Gorillaz has a band so squarely knocked out every facet of art in a project. Brockhampton is heralding in a new age of music, redefining the role of its makers and the quality and variety of the goods which they deliver. It's bold, it's beautiful, it's new, it's odd, and most importantly, it's transformative. [Nick Funess]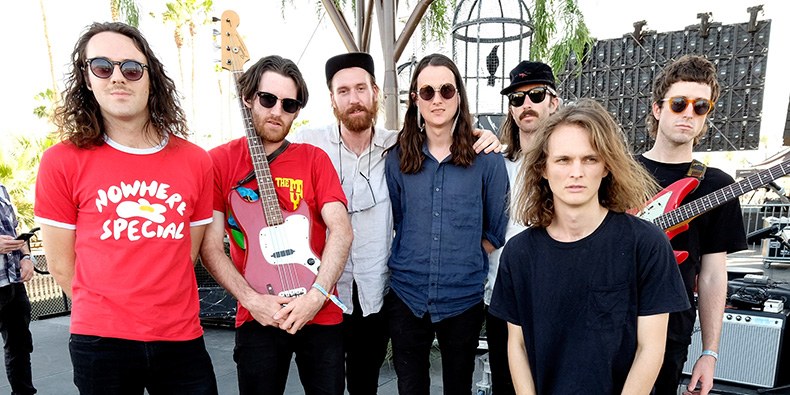 Top Artist of 2017: King Gizzard and the Lizard Wizard
As I write this, I'm listening to Australian psych rockers King Gizzard and the Lizard Wizard's just-released FIFTH album of the year, a feat rarely accomplished by any artist with any notoriety (relatively speaking) and almost never accomplished with as high a quality. February's FLYING MICROTONAL BANANA, June's MURDER OF THE UNIVERSE, August's SKETCHES OF BRUNSWICK EAST, November's up-for-grabs POLYGONDWANALAND, and now December's GUMBOOT SOUP represent a pretty miraculous five-album run, one that represents one of the great, all-encompassing deep dives into psychedelia and endurance rock and roll ever.
If calling it one of the great psych deep dives ever sounds dramatic, trust me, it really is—there's zero reason to expect each of these albums to carry their own specific tones and identities, and in those flawed yet fascinating highs and lows, yet somehow King Gizzard did just that. Even as I listen to GUMBOOT SOUP, an album that carries some of the band's prettiest songs this year, ones with laidback jazz guitar and shuffling swing rhythms, I remain in awe at just how this kind of steady workmanship can yield such relative quality. From the jamming demon-summoning that kicks off FLYING MICROTONAL BANANA on "Rattlesnake," through the melting floor tranquility of GUMBOOT SOUP's closer "The Wheel," to literally everything in between, the band's prolific run of albums may have its detractors, but it cannot be denied that these songs are caringly designed and never hackneyed. As Australia and New Zealand continue to be two of the great psychedelic exports we have (Tame Impala, Pond, Unknown Mortal Orchestra, Mt. Mountain, Smoke), King Gizzard and the Lizard Wizard have become the region's on-high ambassadors. Their 2017 has been a monument to the genre, tirelessly exploring every nook and cranny of the its garage, acid, experimental, and prog rock roots. [CJ Simonson]