Music Roundup 8/21/17
Hopefully you know the drill by now! Here's our music roundup focusing on the notable releases of the past week or so, letting you know which ones are worth your valuable time.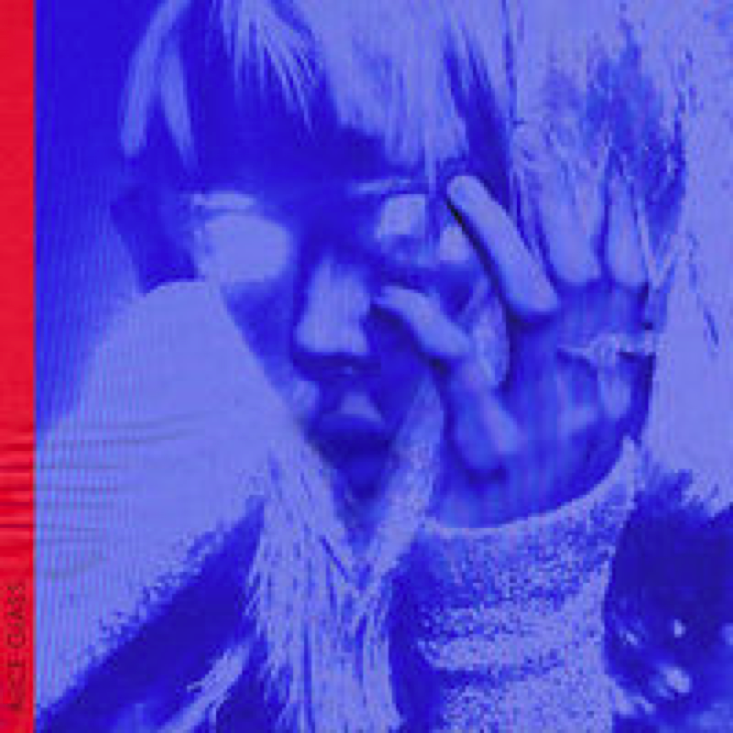 Alice Glass – WITHOUT LOVE EP
Genre: Electropop
Favorite Tracks: "Forgiveness" "Blood Oath"
The Crystal Castles split was much-publicized, so I'm going to assume you're generally aware that the beef between Alice Glass and Ethan Kath is still very much alive. Unfortunately, the sum is proving to be notably better than its individual parts, as AMNESTY (I) proved to be entirely forgettable from Ethan's side, and WITHOUT LOVE doesn't prove to be much more impressive. I would give the edge slightly to Alice, though; while the production here is jagged and far too reminiscent of Crystal Castles to not feel like a cheap knockoff, she proves that she's much more capable of creating a bona fide pop hook. That being said, there's a veneer of faux-industrial edginess that reflects poorly on the project as a whole, and things are a little too unintentionally jagged and disjointed to fully land. At its best it sounds like her work with her former partner, which I can't imagine is a ringing endorsement for someone newly solo. Nevertheless, it's nice to hear her voice again, creatively and literally, and I'm rooting for her to iron out the kinks in future work (or just reunite with Ethan). [Thomas Seraydarian]
Verdict: Do Not Recommend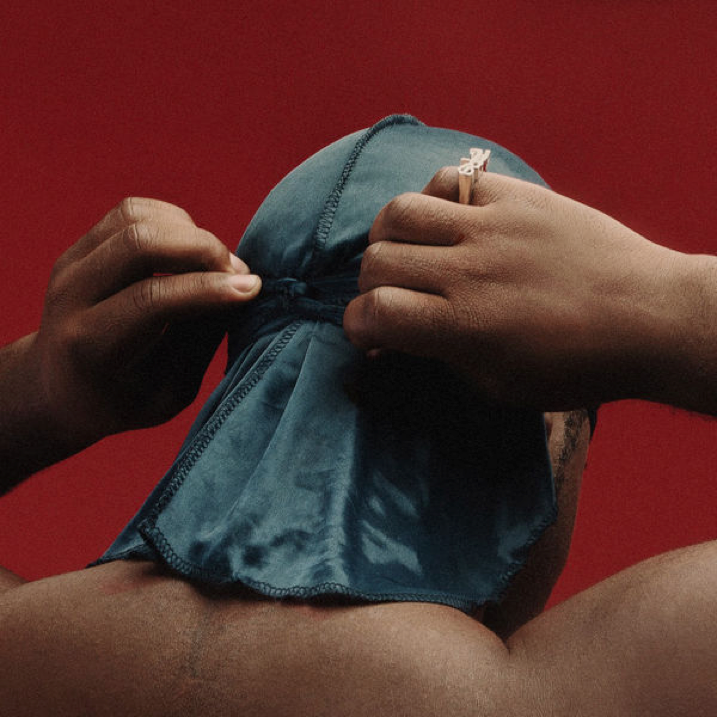 A$AP Ferg – STILL STRIVING
Genre: Trap Rap
Favorite Tracks: "Rubber Band Man (featuring Cam'Ron)," "Olympian (featuring Dave East)," "Plain Jane," "East Coast Remix (featuring Busta Rhymes, A$AP Rocky, Dave East, French Montana, Rick Ross, and Snoop Dogg)"
Poor A$AP Ferg. Do you remember how hyped we all were for TRAP LORD? Now, four years later, STILL STRIVING is released with the exact antithesis of anticipation. It's not Ferg's fault, really; he's still trying just as hard as ever, it's just that he finds himself in the awkward gray area of being not quite straightlaced enough for widespread mainstream appeal and not quite unhinged and unpolished enough to be associated with the new waves of rappers emerging from SoundCloud. STILL STRIVING is fine! If you've heard one A$AP Ferg song, you've heard all of the ones on here, but every so often the chips fall into place and a hook will stick with you or Ferg's delivery will leave an impression of pleasant surprise (his machine gun firing is when he's at his best, in my humble opinion). In addition, STILL STRIVING deserves commendation for its guest spots, which are stellar across the board, the posse cut "East Coast Remix" being the album's finest. There aren't any true duds, which keeps it propelling forwards to the end, but Ferg comes across as an uncle desperately trying to still eat at the kids' table by featuring such esoteric swag rappers as Playboi Carti and Madeintyo, and Yachty's feature also feels regrettably mismatched. I don't know if you can play with us anymore, Fergie. [Thomas Seraydarian]
Verdict: Do Not Recommend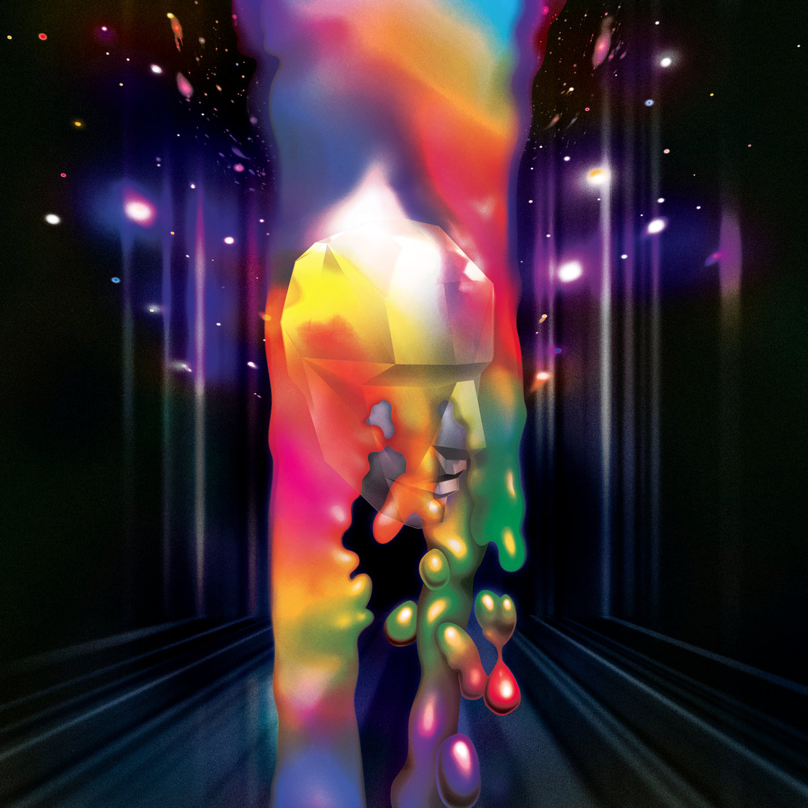 death's dynamic shroud – HEAVY BLACK HEART
Genre: Vaporwave
Favorite Tracks: "CD Player IV," "My Turned-Off Phone," "Life Should Be Easy," "Dream Argument"
If the below Nmesh album is a good indication of what vaporwave that sounds nothing like vaporwave sounds like sounds like (boy, this is getting off to a good start), then HEAVY BLACK HEART is a good indication of what vaporwave that sounds like vaporwave sounds like. Long story short, as eager Bandcamp listeners are eager to point out, death's dynamic shroud (now without the .wmv tag) are one of the last practitioners of the "traditional" sound that still manage to make it sound fresh and exciting. Featuring considerably less barriers to entry than PHARMA, you'll be eased into a familiar dextromethorphan-and-nostalgia-induced lull as the familiar chopping and screwing of indiscriminate audio samples occurs. But don't write off death's dynamic shroud as a dog without some new tricks, as they're nowhere near content kicking back and letting you off easy. HEAVY BLACK HEART also features a heavy undercurrent of glitch and other heavily-affected branches of outsider pop, with tracks such as "Tell Me Your Secret" offering a frantic, heart-racing amalgamation of production wizardry and others such as "Across the Pacific" offering up crystalline sketches of serenity that remain just out of reach as dds prevent you from ever fully making yourself comfortable. Remarkably, this horse isn't quite beaten to death just yet. [Thomas Seraydarian]
Verdict: Recommend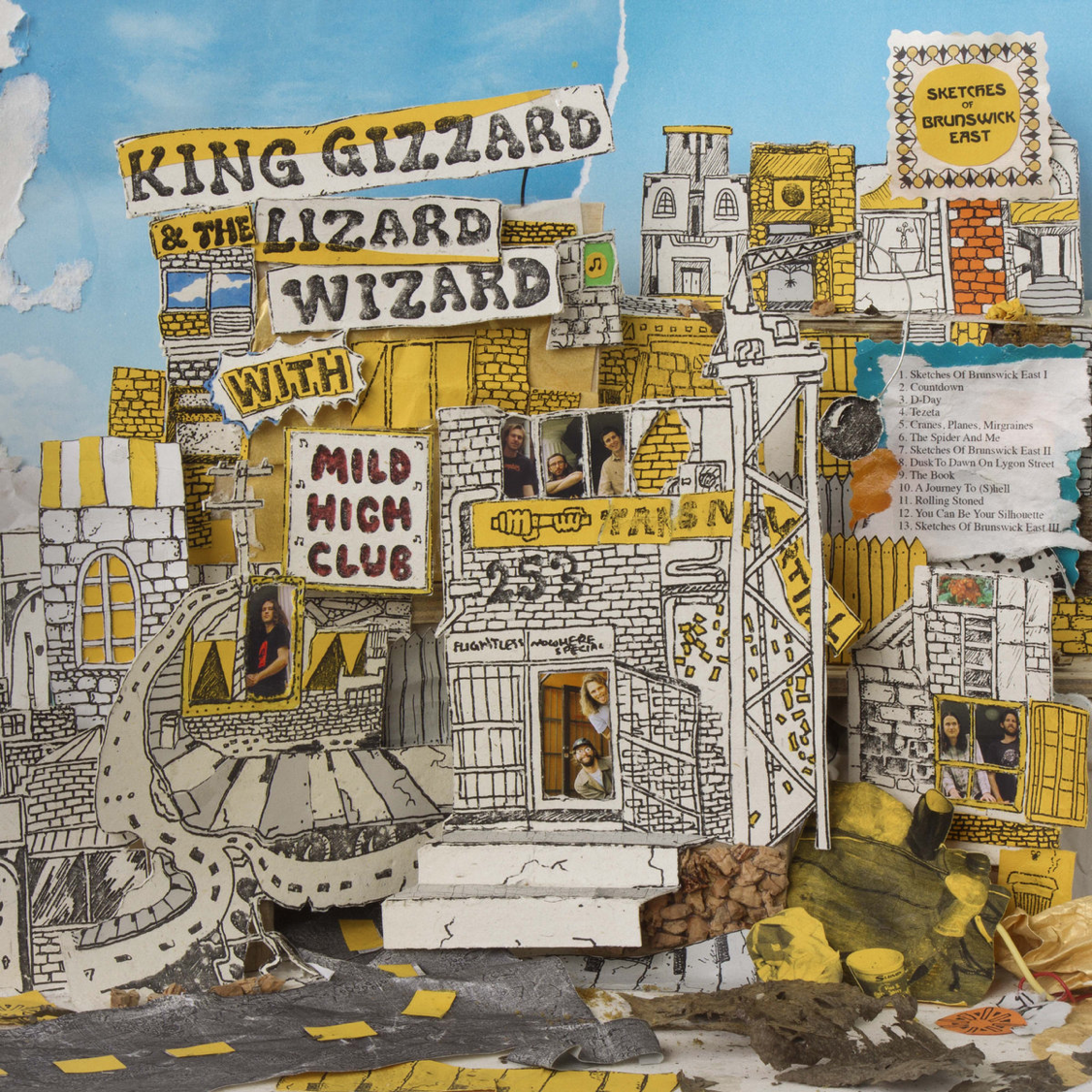 King Gizzard & the Lizard Wizard with Mild High Club – SKETCHES OF BRUNSWICK EAST
Genre: Neo-Psychedelia, Jazz-Rock
Favorite Tracks: "D-Day," "Tezeta," "The Spider and Me," "Sketches of Brunswick East II," "Dawn to Dusk On Lygon Street," "Rolling Stoned"
Of King Gizzard & the Lizard Wizard's 2017 output, SKETCHES OF BRUNSWICK EAST is their most approachable and rewarding yet. Following the torrential three-part nightmare garage record, MURDER OF THE UNIVERSE, King Gizzard's focus on BRUNSWICK EAST, with the help of Mild High Club's Alex Brettin, turns toward the sublime reality of apocalypse, rather than the fantasy. As much as it's another record with some purpose of reflecting the times, King Gizzard's monolith melds with Mild High Club's personal touches with little secondhand embarrassment. It's almost as if they waited until the rest of the world sounded like BRUNSWICK EAST before finally putting it out; their collaboration brings to mind last summer's TOON TIME RAW from Jerry Paper and improv titans BadBadNotGood, both records carrying the anxiety of societal disarray in their robust jazz-pop portraits of the everyday. BRUNSWICK EAST plays like a quintessential psychedelic record, running from one psych pop gem to the next, with just enough freakouts and interludes to stay fresh from start to finish. Moments like "Tezeta," "The Spider and Me," and "Dusk to Dawn On Lygon Street" sound like they couldn't have come from any other group of people, and "Rolling Stoned" or "The Book" could be Mild High Club and King Gizzard's respective career highlights if released on their own. It goes without saying this record is a must-listen for anyone even peripherally aware of these artists' music—if King Gizzard don't top this with either of their upcoming records (they're slated for five this year!) this may just be this year's best. [Micha Knauer]
Verdict: Recommend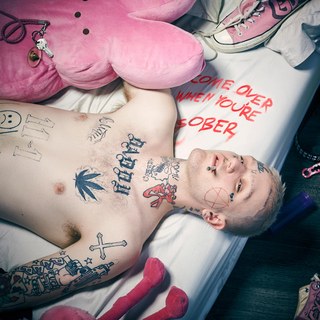 Lil Peep – COME OVER WHEN YOU'RE SOBER, PT.  1
Genre: Cloud Rap, Alternative R&B
Favorite Tracks: "The Brightside"
Every so often on my Facebook feed, I come across a profile on "emo-rapper" Lil Peep that was published by a certain high profile culture publication that declares him the "future of emo." While one could point to a healthy and potent modern emo revival scene as evidence that emo is not a genre that needs to be saved by a sort of gimmicky white rapper with face tattoos, the hyperbole of that title highlights the most significant issue with Lil Peep, and by extension, COME OVER WHEN YOU'RE SOBER—they are far more interesting as a thought experiment than actual music. That is to say that a rapper combining emo music and trap rap is sure to stir up controversy from purists on both sides of that equation, but the music Lil Peep makes fails to justify the kind of discourse his public persona creates. Peep's persona is the most interesting thing about him, a combination of the hard posturing of rap with the emotional vulnerability of his emo heroes and the pretty-boy-next-door looks of a Brendon Urie pop-punk type. The individual ingredients of this melange are easily tracked on COME OVER WHEN YOU'RE SOBER, but the recipe doesn't immediately yield something that really feels like either. It's most like a better executed version of when Lil Wayne decides he wanted to play guitar on his records, a sound that comes close to breaking some new ground but needs a lot more creative energy put into it if it's going to work. "The Brightside" is the song that comes closest, starting with some palm muted power chords pulled right from a blink-182 song and adding a decent melody and skittering drum machines to create the closest thing to a hit this record has. The other songs on COME OVER are really just lower quality retreads of what he does on "The Brightside," and they generally fail to capture the imagination. That being said, Lil Peep does feel like he is a cut above others who have failed at what he's trying to do. He won't be the first, nor the last, to bring hip hop and rock together to the extent he does, but with his young age and compelling artistic presence, it's easy to imagine him putting out some truly trailblazing stuff c.f. In the meantime, you might stick to something similar but more fleshed out, like Young Thug or one of those fabulous young emo bands who are actually carrying that flag. [Adam Cash]
Verdict: Do Not Recommend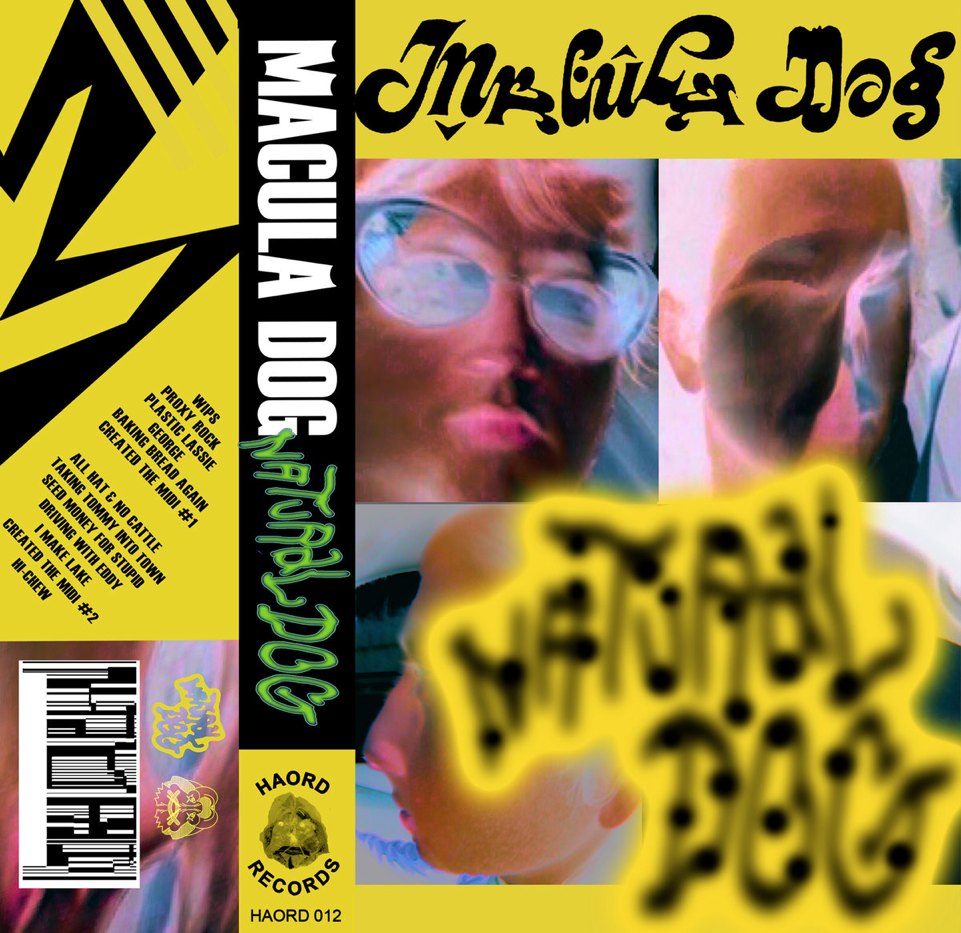 Macula Dog – NATURAL DOG EP
Genre: Zolo, Minimal Wave
Favorite Tracks: "Plastic Lassie," "Baking Bread Again," "Taking Tommy Into Town," "Driving with Eddy"
Macula Dog's 2016 release, WHY DO YOU LOOK LIKE YOUR DOG?, caught me so off-guard that I immediately fell in love. This was admittedly due to the fact that I had never come across the genre of zolo, a pastel-colored, whimsical, absolutely insane blend of prog and New Wave hailing from the Zappa school before, and my virgin ears were immediately overtaken with passion. I was eagerly awaiting the follow-up, but now that I've cut my teeth, NATURAL DOG EP seems just a little less inventive and captivating as I remember its full-length predecessor. However, it's well worth pointing out that "less" inventive and captivating is still fairly inventive and captivating. Describing this sort of music tests the boundaries of music journalism, but I highly encourage you to check out a track for yourself to see if you have any sort of palate for this sort of thing; if you took a children's daycare, dosed it in acid, and set it to a rough tumble in the washing machine, you'd be getting close. However, it's not really ever an album I could envision myself seeking out for a relisten, and as such, is a hard one to confidently recommend as a cohesive product. Nevertheless, the careful listener will be impressed that the virtually idiosyncratic musical language that Macula Dog concocts becomes easier to understand by the end, and for the brave few, repeat listens will unearth slight, but not nonexistent, rewards. [Thomas Seraydarian]
Verdict: Do Not Recommend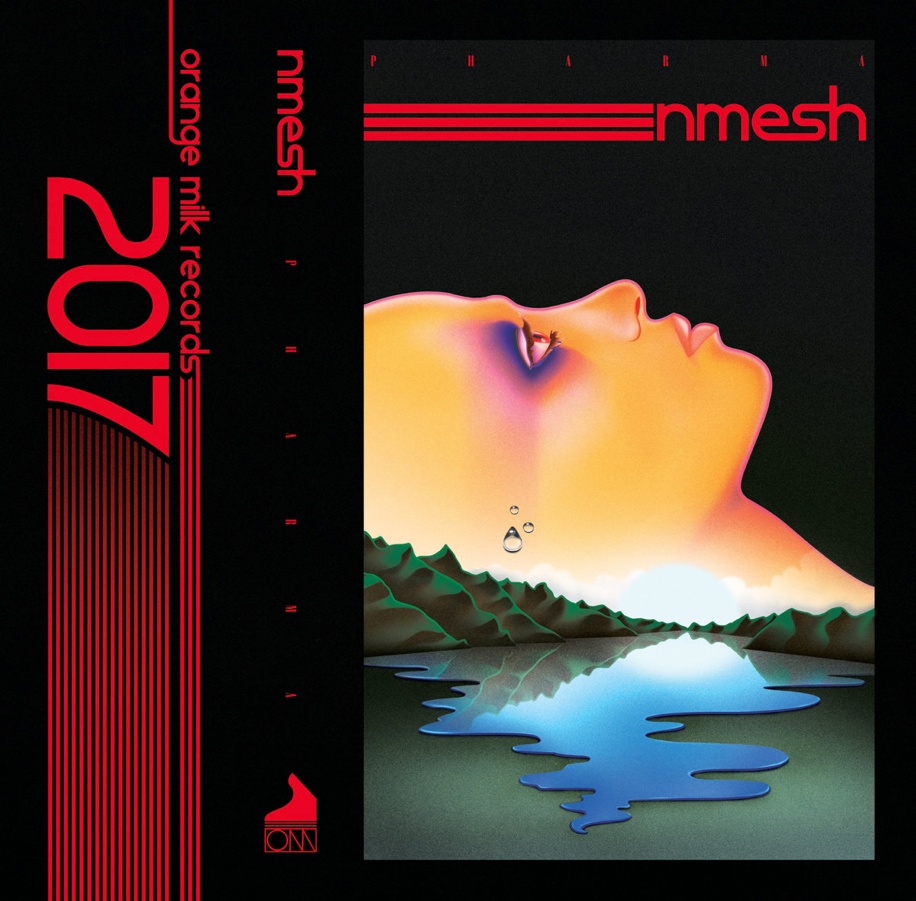 Nmesh – PHARMA
Genre: Vaporwave
Favorite Tracks: "NΞ1✪NΞ1," "Bass///Cop™," "White Lodge Simulation," "Cocktails in Space," "Mall Full of Drugs," "Twilight Meridian," "Left Alone in a Blue Room"
I don't really care what vaporwave is anymore. That's not something I thought I'd ever read myself write, but now that we're in the genre's post-whatever wave, I'm going to report from the front telling you that even someone as pedantic as I doesn't think it's worth wading into the weeds over. Regardless, Nmesh is an ol' faithful, with a sprawling and challenging body of work encompassing everything for a four-hour-and-20-minute (heh) DJ mix of video game soundtracks to an EP with the rapper Viper. With PHARMA, Nmesh is as eclectic, dense, and boundary-pushing as ever, turning in a collage-oriented descent into aural insanity and chaos. Styles and samples are schizophrenic, rapidly careening from infomercial samples in multiple languages to pensive ambient to unsettling industrial soundscapes to throwback drum and bass to Katy Perry chops to a fleeting glimpse of something you might just be able to place if it stuck around long enough. And yes, vaporwave as you remember it to boot. Warped in vision and conceit and a definitive bad trip for a large portion of it, PHARMA is going to make you work for it, but proves an engrossing listen by the end of the day. If nothing else, there's few artists even remotely associated with you-know-what that demonstrate this much masterful vision in terms of atmosphere and pacing. [Thomas Seraydarian]
Verdict: Recommend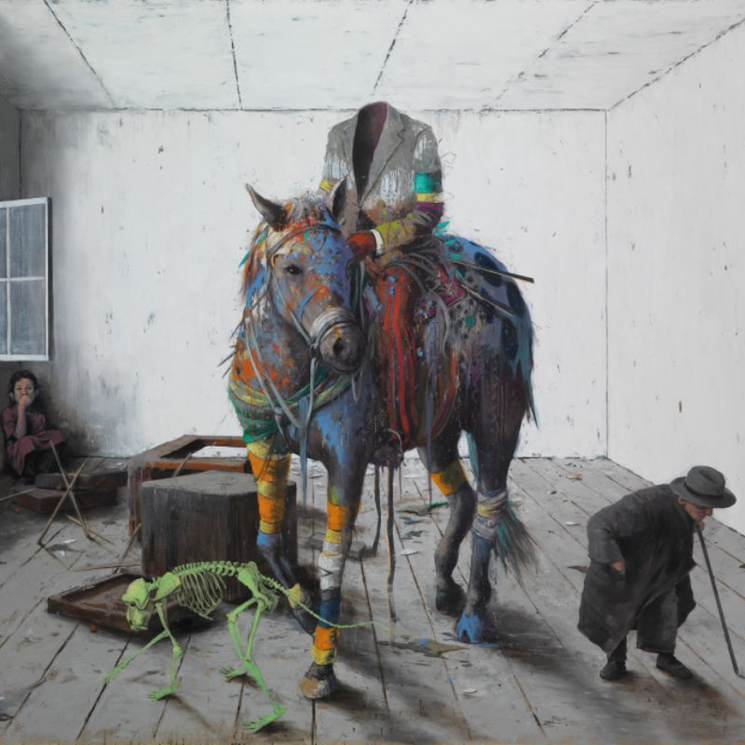 UNKLE – THE ROAD, PT. 1
Genre: Art Pop
Favorite Tracks: "Cowboys or Indians," "No Where to Run / Bandits," "Sonata," "Sunrise (Always Comes Around)"
Uh… what? When this found its way onto my radar, I let out an audible groan. That cover? A band named UNKLE? At best, I was expecting something like the bad side of Biffy Clyro. At worst… I was expecting the same. And then I sat in shocked silence as UNKLE did everything and anything in their power to shut me the fuck up. Nobody will ever take this recommendation seriously based on the album's outward aesthetics, but THE ROAD, PT. 1 is what I believe art pop should be: a daring, boundary-pushing, endless cycle through styles and influences of everything tangentially related to the radio-friendly rock and electronic, continually surprising but always keeping things accessible. Honestly more comparable to BROCKHAMPTON than they have any right to be, I was shocked at how based in hip hop THE ROAD, PT. 1 (at least from a production standpoint) is until I discovered that UNKLE is actually a legacy trip hop act that once featured DJ Shadow… but I digress, they've still got it! Although some of the tracks, especially the earlier ones, feel a bit like yer Dear Ol' Dad's prog collection, the middle is standing ovation after standing ovation, and tracks such as "Sunrise (Always Comes Around)" feel like they could have been on your indie playlist circa 2013. I know I will have to fight tooth and nail to get anyone to even glance this album's way, but as far as I'm concerned, this is so far the best surprise of 2017. [Thomas Seraydarian]
Verdict: Recommend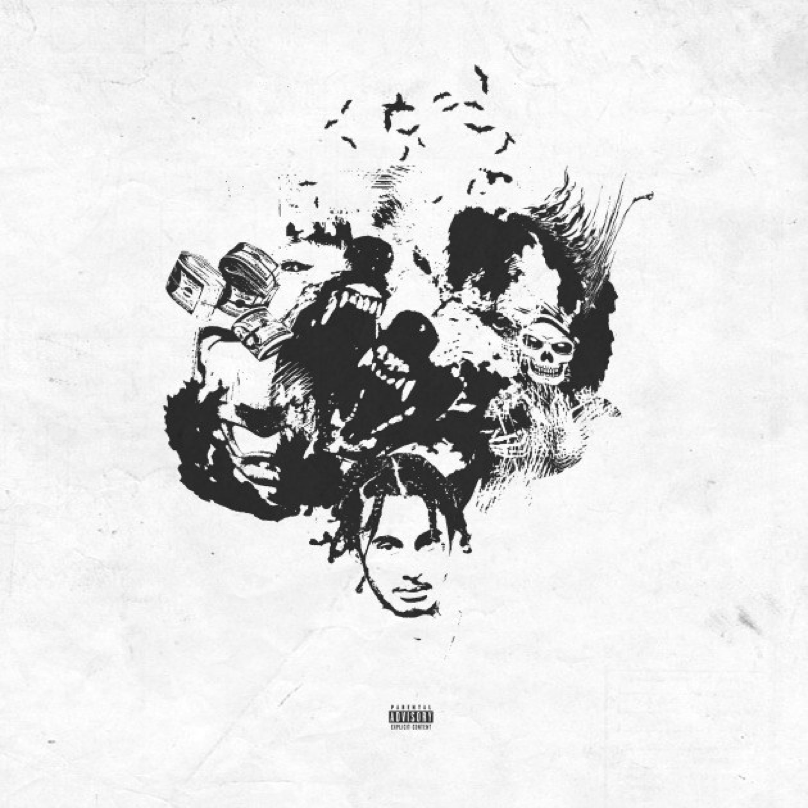 wifisfuneral – BOY WHO CRIED WOLF
Genre: Trap Rap
Favorite Tracks: "Tic Tac (Intro)," "Grim Pt. 2 (featuring Dirty Face Smook)," "JoeBuddenProbablyThinksICan'tRap," "lil jeff hardy," "3 Xans"
Considering that wifisfuneral has a place in resident scumfuck XXXTENTACION's Members Only collective, I went into BOY WHO CRIED WOLF with the full intention of ripping it a new one. Unfortunately, it's competent, or as competent as any of the examples coming from the SoundCloud-predicated mumble rap movement are. Over a cavalcade of brooding, Raider Klan-inspired production, wifi and company go straight for the jugular of "vibe," consistently succeeding in ensuring their place on smoke-filled party playlists forevermore, but certainly not doing anything worth calling home about. As someone who at least recreationally likes $uicideboy$, it's not that the music is bad, necessarily, but it's nothing that you and I haven't heard before, even down to flow changes so blatantly broadcasted that you'll practically be able to predict them ("LoyaltyRunsDeepInDaLongRun"). That being said, the guest spots are surprisingly strong, with Dirty Face Smook and Danny Towers possessing interesting enough voices and deliveries that they're worth keeping up with despite the company they keep. As for Wifisfuneral, his greatest strength and most notable weakness is the fact that his voice is so damn agreeable; while he doesn't play around to any degree with hip hop convention (I'll begrudgingly give XXX that), it feels like he could be an organic feature on a track from any artist you can think of. That's ultimately a compliment, but it also means I can't really remember anything on here apart from the awkwardly-titled "JoeBuddenProbablyThinksICan'tRap," the sole instance where wifi feels like he really comes into his own. I won't begrudge you for listening to it, but why not listen to something almost exactly similar from people who aren't friends with violent abusers? [Thomas Seraydarian]
Verdict: Do Not Recommend
Steven Wilson – TO THE BONE
Genre: Art Rock, Pop Rock
Favorite Tracks: "To the Bone," "Detonation"
Certain things will just never click with me, and unfortunately for Steven Wilson (I'm sure he's crying himself to sleep), his music is one of them. Never having had much interest in his relevant main project, Porcupine Tree, as a solo act, I find things even less essential. Wilson's music is as pleasant and non-threatening as he is, and considering the frequency of his output he clearly demonstrates an artistic drive that's few and far between, but those who have any sort of interest in more complex or heavy fields of music will find this too toothless to latch onto. Wilson's ability to churn out functional pop rock songs isn't being questioned, and there is a certain gravitas added by the vaguely orchestral, symphonic-leaning sensibilities on display here, but who are you supposed to play this for, exactly? If you want music you can play in the car for your mom that she'll probably think doesn't have nearly enough melody to be enjoyable, I guess you've found your golden goose. As for the rest, you'll just kind of float along, feeling like you should be gaining something from the listening experience, but being hard pressed to divulge what exactly it is. Alright, alright—the outro to "Detonation" is as face-melting a guitar solo as you could hope for; where the Hell was that the rest of the time? [Thomas Seraydarian]
Verdict: Do Not Recommend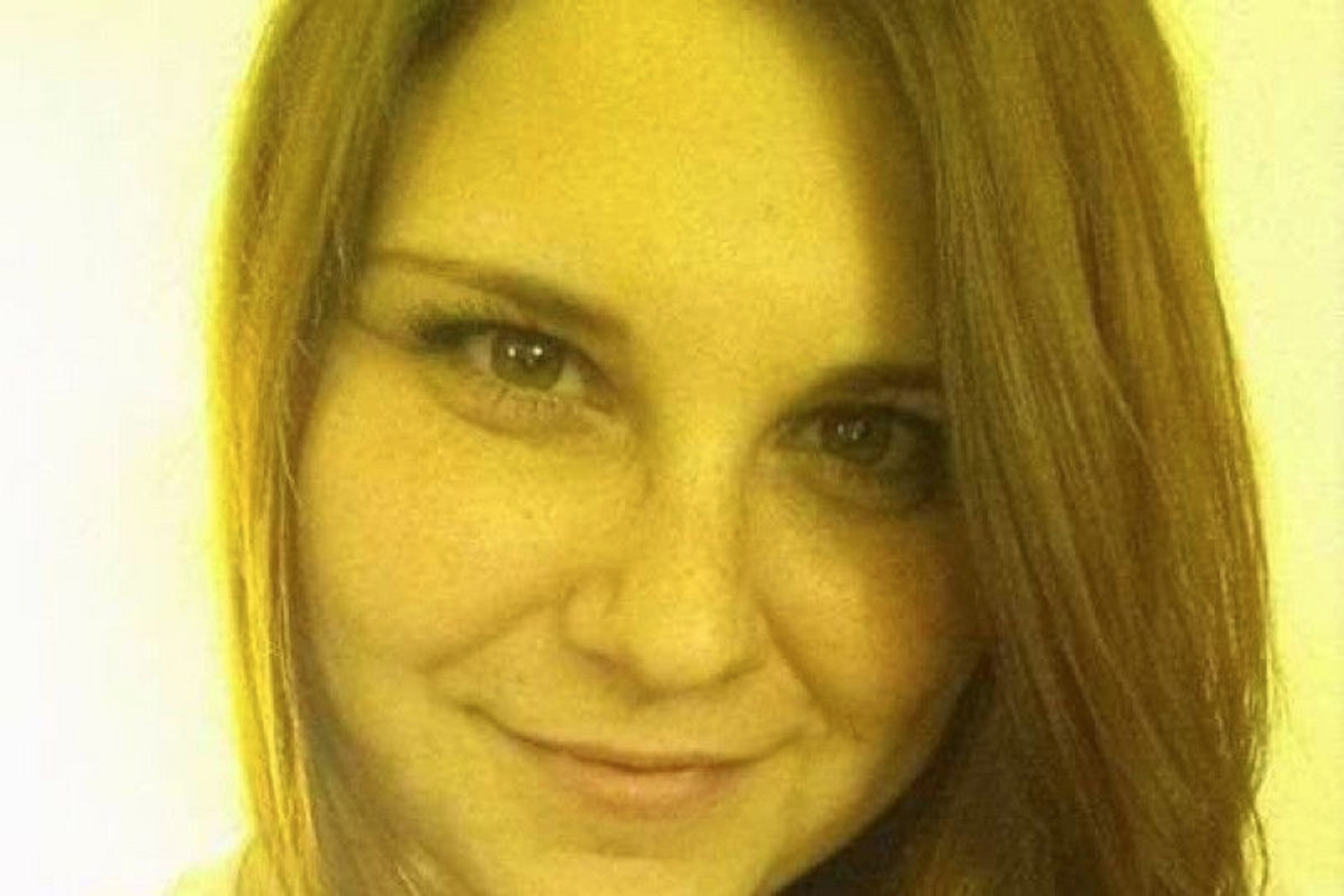 Wolf Eyes – NO HATE
Genre: Noise, Free Improvisation
Favorite Tracks: "No Hate 2", "No Hate 6"
If you've heard of Wolf Eyes, the insanely prolific, Detroit-based purveyors of Noise/Trip Metal/Psychojazz, chances are it was through one of two ways. One, you're already keyed into the noise scene, where Wolf Eyes have held steady for 20 years while countless other artists have come and gone. Or two, you've stumbled across their Instagram, where they shitpost a truly staggering number of stolen memes. What I'm saying is, Wolf Eyes in't exactly a household name. However, the events—the cowardly, disgusting, tragic events—that unfolded on August 12th, in Charlottesville, Virginia, have been seared into hearts and minds across the country. Heather Heyer, 32, was killed by a homegrown terrorist while protesting against Neo-Nazis, Neo-Confederates, the KKK, and other assorted hate groups that had assembled to, yes, terrorize the town. In the wake of the tragedy, Wolf Eyes have created the six-track NO HATE in memory of Heyer, which they have put up on their Bandcamp for free and have linked to Heyer's family's GoFundMe, urging listeners to donate to it in lieu of paying for the album.
Now, as far as the music is concerned, noise is—as the name would suggest—about as inaccessible as music gets, and is almost impossible to judge on any kind of objective level because it actively eschews all traditional musical cues. And Wolf Eyes, in their 20-year career, have certainly done that. But, in recent years, Wolf Eyes' output has become much more digestible, coming to resemble freeform jazz (hence their self-ascribed tag Psychojazz) more than the harsh noise-terror of their earlier work. Perhaps fittingly, given the widespread impact of what transpired on August 12th, this is Wolf Eyes' most accessible release in years. But this is in no way to suggest that NO HATE is accessible. For how much more composition and flow there is to this release, it is still fairly bizarre, ugly, and unsettling music. In that sense, it mirrors the State of The Union today quite well—serving as a proper soundtrack to the increasingly bizarre, ugly, and unsettling world we have found ourselves in. However, all is not lost. Heyer's GoFundMe has already met its goal of $225,000, and, as we've seen in places such as Boston, there is a great deal more unity in peace and love arising in the face of hate. And, although their goal has been met, if you've ever considered easing yourself into the musical deep-end that is noise, you can still listen to NO HATE for free over at Wolf Eyes' Bandcamp. [Joseph Simpson]
Verdict: Recommend