What We Heard: May 2018
In What We Heard we highlight a few choice quotes from our writers regarding albums that stood out from this month, and provide you with a playlist of this month's best songs (featured in the "Favorite Tracks" section of each review).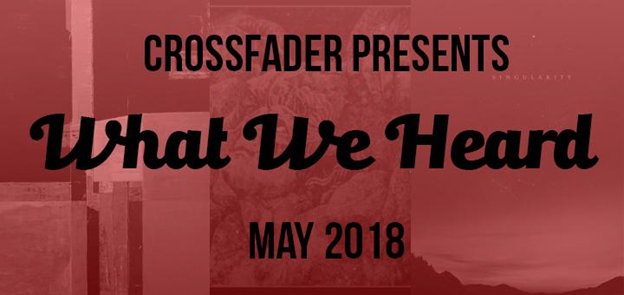 "TO DRINK FROM THE NIGHT ITSELF conveys more dramatic musical and emotional turns within three-or-four-minute songs than some metal bands can in nine or 10, and Jonas and Lindberg, in their own ways, add enough humanity to make its efficiency not seem robotic or rehearsed. Late-period extreme metal releases this good should not be passed over." — Blake Michelle on At The Gate's late-career rally TO DRINK FROM THE NIGHT ITSELF
"All the layers are balanced so intricately that it still sounds remarkably spacious, never for a moment coming across as cluttered or messy. Every individual stem has ample room to breathe . . . This record indicates that Hopkins has mastered the furious dance-centric component of his artistry." — Ryan Moloney on Jon Hopkins 63-minute microhouse odyssey SINGULARITY
"DEAFMAN GLANCE is such a trip to listen to because of how familiar it sounds while dipping its toe farther than one would think into legitimate jazz aspirations. (Ryley) Walker seems to be crossing over into a space where he is seeking indie rock legitimacy, and it's hard to recall a musician in the last 30 or so years who's been able to dance between these spaces as well as he can. It's probably just the beginning for Walker if he continues to walk down this path, but DEAFMAN GLANCE is deserving of a listen based on its singularity alone . . ." — Adam Cash on Ryley Walker's "trance-inducing, percussive dream" DEAFMAN GLANCE
Other Notable Recommendations:
Courtney Barnett's self-help rocking sophomore album TELL ME HOW YOU REALLY FEEL
Parquet Courts polished yet true to form art rocker WIDE AWAKE!
Iceage's sweaty post-punk fury BEYONDLESS
Rae Sremmurd's massive triple LP SR3MM
Leon Bridge's under-the-radar evolution GOOD THING
Talking about books about music with podcast AND INTRODUCING