Music Roundup 5/29/18
We're here to tell you what's hot and what's not in this week's music roundup
At The Gates – TO DRINK FROM THE NIGHT ITSELF
Genre: Melodic Death Metal
Favorite Tracks: "To Drink From the Night Itself," "A Stare Bound in Stone," "Daggers of Black Haze," "The Colours of the Beast," "A Labyrinth of Tombs"
Making a comeback album after almost 20 years is arduous, but the follow-up is even more of a demanding task. The expectations are no longer that you can recreate the music that made you iconic to begin with; now you have to prove your long absence has not locked you into creative stagnation. At The Gate's 2014 release AT WAR WITH REALITY was a competent, if unsurprising, return to the cacophonous, brutal, yet tuneful world of melodic death metal that the band had helped create years ago with albums like SLAUGHTER OF THE SOUL. Die-hard fans were worried about the follow-up after the departure of co-founding lead guitarist Anders Björler. Fortunately, At the Gates have found a great replacement in Jonas Stålhammar, who helps push TO DRINK FROM THE NIGHT ITSELF into the upper echelons of melodic death metal.
The stream of double bass drum-bashing and rapid-fire shredding is mighty in its own right, but the album is at its best when Jonas breaks into mid-tempo gallops or alt-metal plucking. At the Gates' greatest assets were their understated emotiveness and fluidity; while facing off against the craggy, harsh production and Tomas Lindberg's demonic growls, moments like the ascending riff at the halfway-point of "Palace of Lepers" come naturally and convey more triumph and graceful power than should be possible. That's not to say the album is too clean; Lindberg's voice is still a terrifically terrifying presence, especially on the call-and-response he does with himself on "A Labyrinth of Tombs." At times, the cymbals have a distractingly shrill crack, and the arranged instrumentation of "The Mirror Black" that closes the album was expected, but not as subtle at counter-balancing as the rest of the album. Nonetheless, TO DRINK FROM THE NIGHT ITSELF conveys more dramatic musical and emotional turns within three-or-four-minute songs than some metal bands can in nine or 10, and Jonas and Lindberg, in their own ways, add enough humanity to make its efficiency not seem robotic or rehearsed. Late-period extreme metal releases this good should not be passed over. [Blake Michelle]
Verdict: Recommend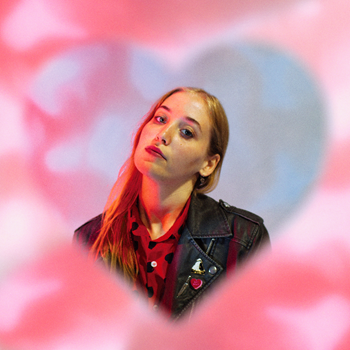 Hatchie – SUGAR & SPICE
Genre: Dream Pop
Favorite Tracks: "Sure," "Sleep," "Try"
If you've been following Hatchie at all over the last few months, then SUGAR & SPICE is going to sound extremely familiar—four of the songs on this EP have already been released as singles and you've undoubtedly been jamming to them for a minute. But if you haven't been following Hatchie yet, consider this debut quintessential playlist filler for hazy summer nights. SUGAR & SPICE is a shiny bubble of warmth that offers romantic pop tunes that sound like The Sundays by way of SUPER MARIO: SUNSHINE, with swirling dream pop guitars and electropop flourishes. A brief, 19-minute, five-track release, Hatchie cuts to the quick with opener "Sure," an infectious yet simple will-they-won't-they bop that radiates the disorienting ecstacy of a city's neon glow at night. The joy found in that purposeless wandering continues on the slap happy "Sleep" and the lovey-dovey title track. The "new" track on this release, closer "Bad Guy," is a forlorn ballad that builds comforting synths and slowly crawling drums around Hatchie's cooing pain. The EP is deceptively simple from a songwriting standpoint, but the production properly elevates the music to something emotionally taut, straight forward in its wide-eyed and excitable tone. SUGAR & SPICE is a no-brainer summer release for dream pop and indie rock fans, and Hatchie's obvious talent at making late night run-around pop songs makes her an obvious star in the making. [CJ Simonson]
Verdict: Recommend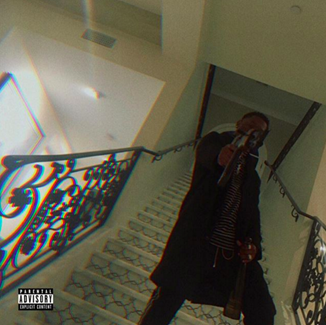 Hit-Boy – TONY FONTANA
Genre: Trap Rap
Favorite Track: "Out The Window (featuring Dom Kennedy)"
Hit-Boy's production work reads like a greatest hits for the 2010s biggest and best: Beyoncé's "XO," Kendrick's "Backstreet Freestyle," Kanye and Jay's "Niggas In Paris," A$AP Rocky's "Goldie"—the list goes on. The last two years have seen the minimalist producer commit further towards a career on the mic, first with last year's Dom Kennedy team-up COURTESY OF HALF-A-MIL, and now with this surprise release, TONY FONTANA. Unlike the producer's work behind the booth, Hit-Boy's verses lack any distinction or personality, a point established by how easily his fellow contributors dunk all over him on every track. Boldly, Hit-Boy proclaims that he's "grinding like the third member of Clipse," and during a week that's seen Pusha-T drop heat-seeking verses at 41 years old, that comparison is laughable. While the rhymes are serviceable, his enthusiasm and general vibe is straightforward and drab. Tracks that, on paper, are meant to be chest-pounding world-beaters like "Race to Be King" or "626 God" come across as beyond flat with Hit-Boy at the helm. Nowhere is this more apparent than in the features; recent bad guy Rich The Kid seems to understand the energy level of a track like "Clocked In," and both Yung Pinch and 03 Greedo slide out verses with appropriately colorful ease on "Vroom." All those artists leave Hit-Boy feeling even more disconnected from his own beats, and it's easy to see how a Beyoncé or A$AP Rocky could elevate his production on charisma alone. Those beats would work great in service of a rapper with more angular and tighter bars (perhaps the aforementioned Pusha), but for Hit-Boy they never quite hit the mark. The standout here is unquestionably "Out The Window," an exhaustive, piano-led closer with rich percussion and a nice assist from Dom Kennedy. It's a stark shift from the signature hi-hats and cold minimalism on the rest of the album, and the shift in sound as well as his clear comfort in working with Kennedy gives Hit-Boy an energy not found elsewhere on the project. TONY FONTANA is a sluggish yet pointed breakdown in why the Inland Empire producer will likely never reach a point where his role on the mic is more valuable than his role off it. [CJ Simonson]
Verdict: Do Not Recommend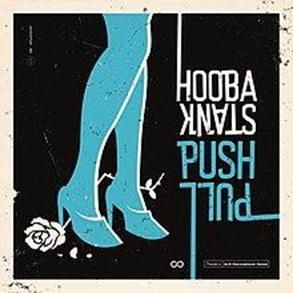 Hoobastank – PUSH PULL
Genre: Funk Rock
Favorite Tracks: "More Beautiful," True Believer," "Buzzkill (Before You Say Goodbye)
Boy, we just handed out platinum albums to mediocre post-grunge acts. In a genre full of easily digestible bands that seemed to score massive, indistinguishable hits every other week, perhaps none were more inexplicable than Hoobastank and "The Reason." With its one-note piano opening and hacky sentiment that made hair metal ballads look like pinnacles of sincerity, "The Reason" has this unintentional and deeply telling artistic nakedness; one listen is enough to convince you of the artists' complete lack of any musical or lyrical imagination, and this is only enforced by the numerous cliches you'll find just by skimming through a Hoobastank tracklist.
Six years after their last album, Hoobastank return to create Incubus-esque funk and incorporate more synthesizers, and I was intrigued by their choice of Matt Wallace for producer. He's the studio wizard behind Faith No More, whose blend of off-the-wall funk and metal angst could have been replicated here. However, the artist on Matt Wallace's resume that PUSH PULL reminded me of was Maroon 5, especially their HANDS ALL OVER period. Both band's interpretation of funk rock is too dark and brooding to be fun and too slick and weak to tap into any legitimate pain, and both of their frontmen cannot sell the endless woe-is-me nonsense that permeates every inch of their music. (To be fair, nobody could sell the line "I ain't gettin' on my knees / 'Cause every time I do you kick dirt in my face" from the title track.) The album's best moments are when it sheds some of its distorted sonic gumminess and lets its funky brightness shine a little, because Doug Robb's whiny voice is not a bad fit for lightweight pop rock along the lines of All-American Rejects. PUSH PULL has the occasional solid groove and catchiness to make you wish someone besides Hoobastank was behind it; mainstream rock's habit of throwing in too many vaguely sinister filters and textures, without accentuating or developing any of them, rears its ugly head even with Hoobastank's supposed reinvention. [Blake Michelle]
Verdict; Do Not Recommend
Mark Kozelek – S/T
Genre: Singer Songwriter
Favorite Tracks:  "The Mark Kozelek Museum," "My Love for You is Undying," "Sublime," "This Is My Town"
As the title of the album suggests, this is a Mark Kozelek album to the core. The humor is dry, Kozelek rambles throughout, and the instrumentals further take the backseat, serving as a stage for his grandly arching stories. Kozelek recorded this self-titled album throughout many hotels within the Bay, which undoubtedly adds to the lo-fi and stripped back instrumentation and the transient themes throughout. MARK KOZELEK serves as an ode and love letter to the city he resides within, the in-between drudgery of international tour dates, with a top layer of the anxieties and fear of growing older and the bewilderment that comes along with it. Like the stubborn man he is, Kozelek has stuck to his guns by bordering on beat poetry compositions and stories, which will leave fans joyful for more cynical rants, and reaffirm naysayers' already established opinions.
As reflected from the cover, MARK KOZELEK sits plainly in the present, focusing heavily upon life within San Francisco. This can particularly be heard on the opening track, "This Is My Town." Kozelek touches upon his life within the Bay, often singing about living within the downtown area of the Tenderloin and the mundane dealings of city living. When it comes to living in SF, he never dives into the already dead horse contemporary topics such as homelessness or the housing crisis, instead shifting the listener's gaze upon the day-to-day interactions one wouldn't even have a second take at. He refreshingly never truly romanticizes the city, instead drawing upon his personal interactions with restaurant owners, waiters, cashiers, and other wanderers, painting a vivid image of a City By the Bay for those not accustomed to it. Kozelek has never lost his edge when it comes to his sardonic wit, quite the opposite as seen on the track, "The Mark Kozelek Museum," where he dives into his past by paying homage to a woman he slept with in Tallahassee. In typical Kozelek fashion, he drags what would normally be a minor bend in the road into a grand, sweeping story and narrative all its own. He describes the dusty chandelier in the room, how dark and damp the basement he resided in was, along with about everything else that can be touched on. The song is extremely referential and self-reflexive, speaking on how through his music Kozelek has, in a way, constructed a self-indulgent museum. After touching upon his deep love for Ariel Pink's music, Kozelek has a hilarious refrain as he describes "his haters," repeating the phrase "diarrhea" ad-nauseum and calling attention to his penchant for diarrhea of the mouth.
If one is a fan of Kozelek's recent work from the past few years, this self-titled release is sure to please. The instrumentals are stripped back and hypnotic, the narratives are winding and fleshed out, and Kozelek's unique personality is upfront and confrontational. Yet for anyone who can't get over his cynical, pretentious, salty old man personality, there is nothing that will be surprising or engaging with this release. With each coming release Kozelek somehow becomes a greater flanderization of himself, creating a larger rift between his supporters and detractors. [Will Turmon]
Verdict: Recommend (for Kozelek fans)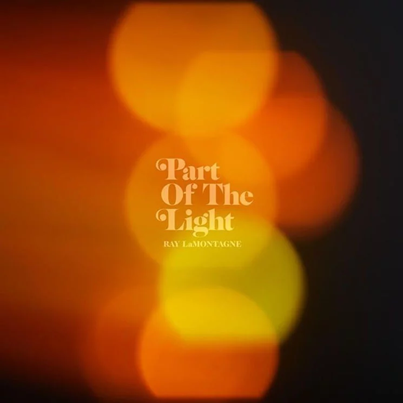 Ray LaMontagne – PART OF THE LIGHT
Genre: Folk, Singer-Songwriter
Favorite Tracks: "It's Always Been You," "Let's Make it Last," "Such A Simple Thing," "Goodbye Blue Sky"
Though Ray LaMontagne has held steadfastly to his folk roots, he's also played around with its conventions quite a bit on his latest album, PART OF THE LIGHT. Swapping out his huskier vocals for more of a whispered Neil Young approach, there's plenty new in the music too. The enticing opener "To the Sea" lures you in from your long travels with a bright and warm melody and a style from the times of yore. He embraces a '70s psychedelic rock vibe on "Paper Man,"  a cross between Elton John's "Bennie and The Jets" and The Beatles' "Lucy in the Sky with Diamonds." But even more different than that are "As Black as Blood is Blue" and "No Answer Arrives," a pair of grittier rock songs with a side of blues. Both show off a different side to LaMontagne that is wild and unexpectedly badass, though they are surrounded by such soft, lullaby-esque tunes that they come off as aggressive and out of place. The former is preceded by "Let's Make it Last," which is almost unnoticeable in its lightness, and sounds like it could have been written by Bon Iver's Justin Vernon (except you actually understand the lyrics). That first half of the album ends on such a soft and mellow note that when "As Black as Blood is Blue" comes on, despite not being particularly radical, it almost melts your face off. Weirder still, why pick "Such A Simple Thing" to separate the two songs? You have a heartfelt love ballad, which opens with the kind of guitar strumming you'd expect from a beach campfire and powerful vocals on the chorus where he lets his sadness out ("Tell me what your heart wants / such a simple thing / My heart is like paper, yours is like a flame") sandwiched between two huge rock songs. Thankfully, the album's closer, "Goodbye Blue Sky," harkens back to LaMontagne's previous album, OUROBOROS—a tribute to DARK SIDE OF THE MOON by Pink Floyd—but with the same whispered vocals he used for most of PART OF THE LIGHT. Ray LaMontagne remains enigmatic as ever and seems like he'll continue to draw inspiration from the great artists that came before him as he pushes forward, letting their music shape his career. [Liliane Neubecker]
Verdict: Recommend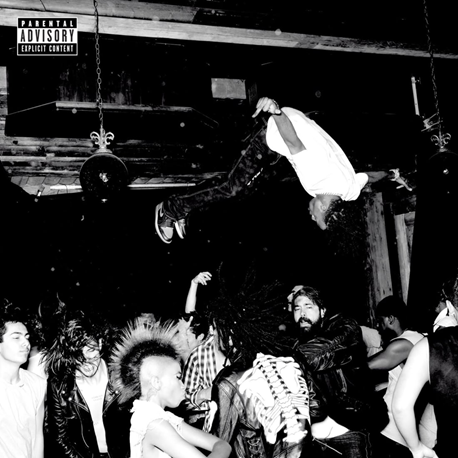 Playboi Carti – DIE LIT
Genre: Trap Rap, Cloud Rap
Favorite Tracks: "Love Hurts (featuring Travis Scott)," "Foreign" "Old Money"
There are moments in a person's life when you have to reckon with your age as you get older. It can be as simple as your first gray hair, or it could be as soul-crushing as listening to the NBA discuss how a 20-year-old kid is "too old." I had one of those moments last year, when I heard of an artist popping off on the internet by the name of Playboi Carti. I decided to check out his hit "Magnolia," and I was flabbergasted. "This is what the kids are listening to," I said, like I had aged 30 years and become the grumpy old head I used to make fun of. It was a tough blow. But instead of just hating on the internet, I decided to keep an open mind and see what it was about him that resonated with the "kids." In order to do that I had to find out what it was about him I didn't enjoy.
All of Carti's music just felt like a jumbled mess, something thrown together in a song like a scrapbook. Fast-forward to 2018 and the release of his debut, DIE LIT, and I now know that's not the case. What I had confused for being disarrayed and disjointed turned out to be a refined and fully realized skill. Playboi Carti's artistry comes from the fact that he allows the beats to be the star of the track, with him acting as the hype man. It's truly fascinating to see a rapper work without rapping that often, instead seemingly just ad libbing again and again. There are certain times on DIE LIT that it's hard to understand a single thing he's rapping, but what it's lacking in comprehension is more than made up for in youthful exuberance and excitement. Even in the more hazy, xan'd out anthems like "Love Hurts," Carti brings very distinct enthusiasm that elevates the songs to anthem status.
The real star of DIE LIT is the amazing production. It's almost as if they took knock-out beats and decided to put more bass on them, then listened to them back as Christopher Walken yelled "MORE BASS!" That's how you get something that bumps as hard as "Pull Up," which pulses throughout your speakers and headphones, keeping you on edge for what will happen next. If you come to DIE LIT for lyrics or any straightforward rap music, you will disappointed. But if you're willing to go on the journey that Playboi Carti has orchestrated, there will be plenty of great moments for you. [Mohammed Kader]
Verdict: Recommend