Bandcamp Picks of the Week 5/30/18
Bandcamp Picks of the Week, as large and in charge as ever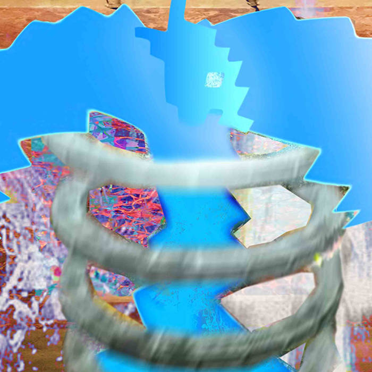 DJ Paypal – 174​.​2​.​2
Genre: Footwork
Favorite Tracks: "Just 4 the," "Wishin," "Daydreams"
Nothing is easy with Berlin-based footwork artist DJ Paypal. He states that his latest project, 174.2.2, is not an album, despite containing better flow and movement than most cohesive full-length releases, and every song (except for one) is four minutes and 20 seconds in length. As with his goofy monicker, the labeling of his projects (2015's SOLD OUT was technically a "mini-LP") and whatever 420 friendly runtimes he dishes out are trollish distractions from what really matters: his eccentric and inventive beats. 174.2.2 is filled with tracks that capture the producer's cockamanie spirit, from a stabbing rework of Drake's "God's Plan" ("Wishin") to the bubbling jazz odysseys ("What u," "Show me") and claustrophobic junk bangers ("ANTI ANX THEME Stereo," "?%"). The 54-minute runtime makes it a collection that's not as tightly pulled together as SOLD OUT, one of the premiere footwork releases of this decade, but even as a spontaneous expulsion of ideas it represents one of the year's high marks for electronic production. Dizzying highs like disco-on-fire "Just 4 the" and lead-footed fantasy soundtrack "Daydreams" both ring in among the year's best dance tracks, juke or otherwise, and "F.u.i.t.h." mechanically powers up and powers down with a wind that's unlike other producers making music right now. While it's unclear what exactly 174.2.2 is, whatever it is, it's very good. Check it out on Bandcamp.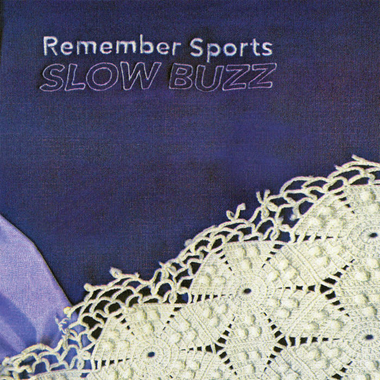 Remember Sports – SLOW BUZZ
Genre: Garage Pop
Favorite Tracks: "Up From Below," "The 1 Bad Man," "No Going Back," "Making It Right," "Unwell"
Back in 2015, before they were waxing nostalgia in their name, Remember Sports released a hidden gem in ALL OF SOMETHING, an album brimming with quick bursts of sunshiny indie pop and strained proclamations of tiredness. Remember Sports are no less tired on SLOW BUZZ, their latest, but the moments of sun peeking out behind the clouds arrive with a renewed sense of purpose. A lot has changed in three years, including a name switch and a commitment to making this more than a part-time, post-college side project, and with those changes has come a new energy. Sure, Remember Sports still deliver on those quick bursting rock songs, but they don't dominate SLOW BUZZ the way the did ALL OF SOMETHING or 2014's SUNCHOKES, and when they pop up, they add a different dimension to the record, like the red hot snarl on "Temporary Tattoo" or the cathartic release on "Making It Right." Those short tracks bolster up the longer works, and the best songs on SLOW BUZZ are all pretty lengthy by their standards (over four minutes). Lead singer Carmen Perry takes the middle of the album as an opportunity to wonder what happens when you don't have any energy left to give on "Nothing's Coming Out," a fuzzed-out, plotting shuffle that nails their pensive exhaustion: "So what do we do now / That I'm empty and nothing's coming out? / Did you forget about / All those feelings that we're not feeling now?" The morning after regret of closer "Unwell," as well as the album's best track, "No Going Back," both similarly manifest over slow builds, moving from stripped-back whimpers to a chaotic and ferocious uproars. The album offers the band's most eclectic grouping of songs yet, moving far beyond the simple twee punk that delighted on their early work by offering denser and more dynamic compositions. In that way, SLOW BUZZ satisfies less immediately but has a lot more to explore over time, hopefully a sign that Remember Sports will be around for a while. Check out Remember Sports' latest on Bandcamp.