The Thomas Top Five: 5/23/16
Our Editor-in-Chief listens to upwards of 50 albums per week, so why not let him share the five, presented alphabetically by artist, he thinks are the best for you to hear on this week's installment of the Thomas Top Five?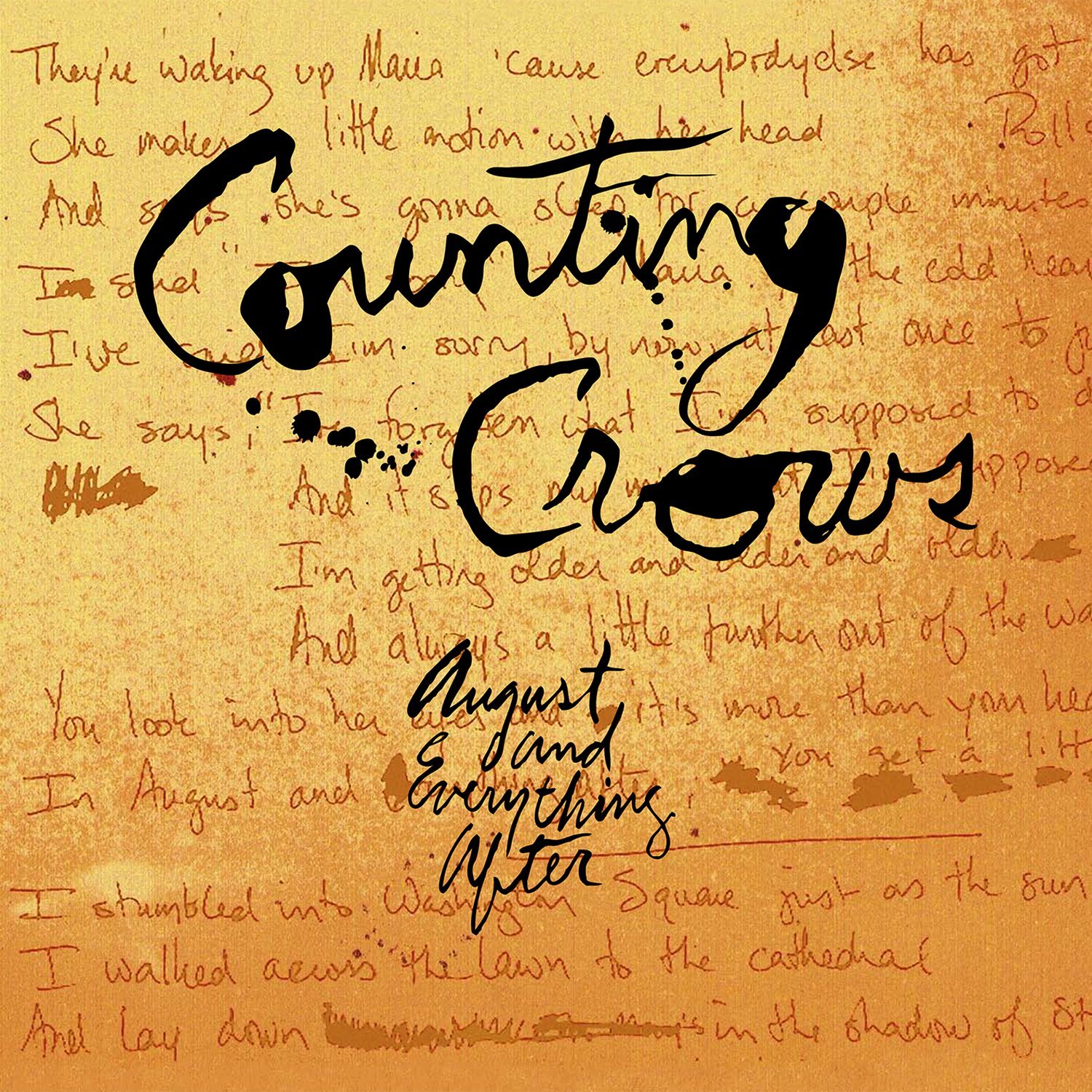 Counting Crows – AUGUST AND EVERYTHING AFTER
Genre: Alternative Rock
Year: 1993
Favorite Tracks: "Round Here," "Omaha," "Mr. Jones," "Rain King," "Sullivan Street," "Raining in Baltimore"
Yes, I'll admit this record is colored at least a bit by the rose-colored nostalgia of my beginning forays into music fandom, but recent relistens suggest it still more or less holds up. A stark contrast to the swaggering machismo that proliferated in the music of the era, Adam Duritz and company exploded onto the scene of the wasted and waylaid with this exemplary debut. Presenting an intriguing milieu that manages to be both optimistic and entirely depressive at the same time, track after track paints heart-wrenching portrait after heart-wrenching portrait of those existing in the interstitial spaces of Middle America, watching the world go by and wishing they could participate. With almost every song existing as a "mood" piece (the masterful alt-rock radio staples "Mr. Jones" and "Rain King" aside), a lesser lyricist and storyteller would be almost destined to be relegated to the realms of the saccharine and sappy, but Duritz comes across as far more wise and weary than his 29 years would suggest. You'll never get any street cred for listening to Counting Crows thanks to the heavy presence of piano and accordion presented herewithin, but the amount of times I've cried to "Round Here" and "Raining in Baltimore" stretch to the unmeasurable, and I know for a fact that huge swaths of the global population can say the same.
Je suis le petit chevalier – TROPICAL MALADY
Genre: Ambient
Year: 2010
Favorite Tracks: "For the Lips," "Sundust," "Portland Thailand"
An amorphous and subtly unsettling release, TROPICAL MALADY evokes the sensations intimated by its title, existing as a feverish dash through an oppressively humid psychedelic forest. An auditory interpretation of Apichatpong Weerasethakul's film of the same name, the lofty intellectual aspirations of the album make themselves clear, but surprisingly never detract from the release as an engaging text in its own right. Chants, obfuscated synth patterns, the gentle shake of tribal percussion, Hellish whispers, and the ever-so-slight drone and hiss of feedback loops all combine into something as transportive as it is nightmare-inducing. A moniker of Felicia Atkinson, the masterful sound construction of her other work achieves perhaps its most memorable incarnation here, as the pleasantly dull haze of the "tropical" influences successfully counteract the more alienating snippets of found-sound and innocuous chatter. As such, we're left with a hauntingly layered release that begs for relistens.
Kaoru Abe – WINTER 1972
Genre: Free Jazz
Year: 2001
Favorite Tracks: "Winter No.1"
Apparently a forgotten and (somewhat) recently resurfaced bootleg recording, WINTER 1972 is a striking and visceral portrayal of late and often unsung free jazz saxophone fiend Kaoru Abe. Comprised of three extended solos without any hint of rhythmic or instrumental accompaniment, Abe manages to extract more sound, violence, and chaos from one instrument than many noise groups can from an entire bevy of mixing boards and digital processors. Entirely overpowering, Abe plays with a manic desperation that almost reaches the demonic, creating sounds that defy all conceptions of the saxophone or what it was meant to create. And yet, there is a certain stark beauty present, and Abe's regular forays into warped melodies reminiscent of Charles Mingus add a nice sense of contrast and pacing to his abrasive avant-garde seizures. Those looking for a tacit listening experience need not apply, but in inner circles Abe is hailed as one of the most influential soloists of all time, and WINTER 1972 makes it easy to see why.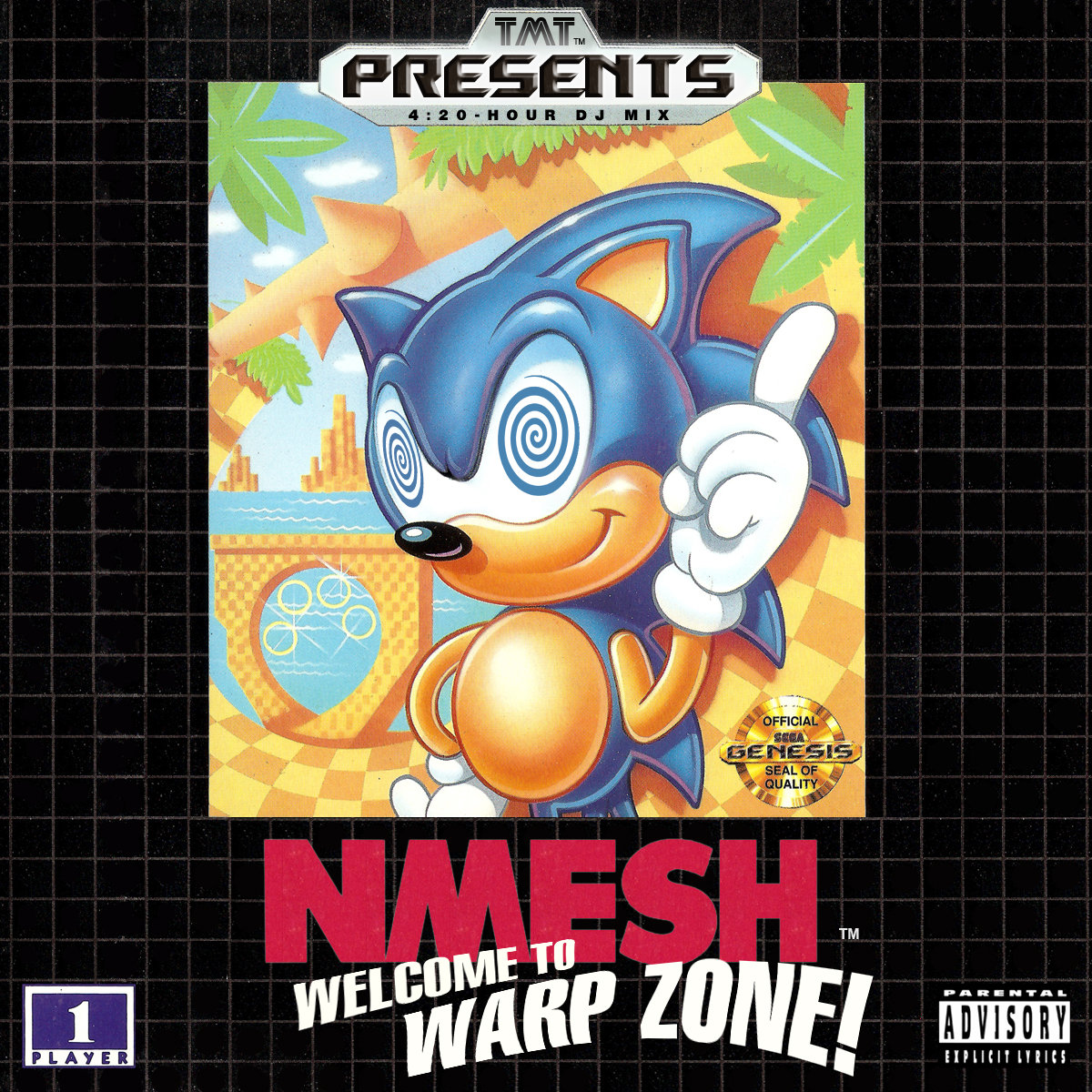 Nmesh – WELCOME TO WARP ZONE!
Genre: Video Game Music
Year: 2014
Favorite Tracks: "World 02: Aquatic / Boss Battles," "World 03: Pleasantville / Mobius," "World 09: Desert / Limbo"
So, here we have a four-hour-and-20-minute mix by vaporwaver Nmesh exclusively crafted for Tiny Mix Tapes. As you may be able to guess, you better have yourself a firm love of the internet and video game nostalgia before you embark on this wild ride. But, dear reader, I can promise you that this is in fact one of the more interesting releases I've come across. Structured with an actual narrative involving you progressing through several different "worlds" of a video game in order to save the Tiny Mix Tapes staff from the ninjas that have captured them, WELCOME TO WARP ZONE! is self-aware and makes full use of its massive scope and ambition. Demonstrating a staggering level of care and attention to detail, WELCOME TO WARP ZONE! consists entirely of the video game soundtracks of yesteryear. It would be easy to lazily rip a few OSTs from Youtube and call it a day, but Nmesh seamlessly integrates samples related in both theme and mood into a complex collage, deftly weaving in humorous news snippets and samples related to the video game culture of the 90s, keeping up the narrative of saving Tiny Mix Tapes all the while. It takes a certain dedication to consume in one sitting, and over the course of 260 minutes there are a few duds, but even if you don't want to enter the 8-bit portal that Nmesh so kindly creates for us, you have to at least admit that making this mix is goddamn impressive.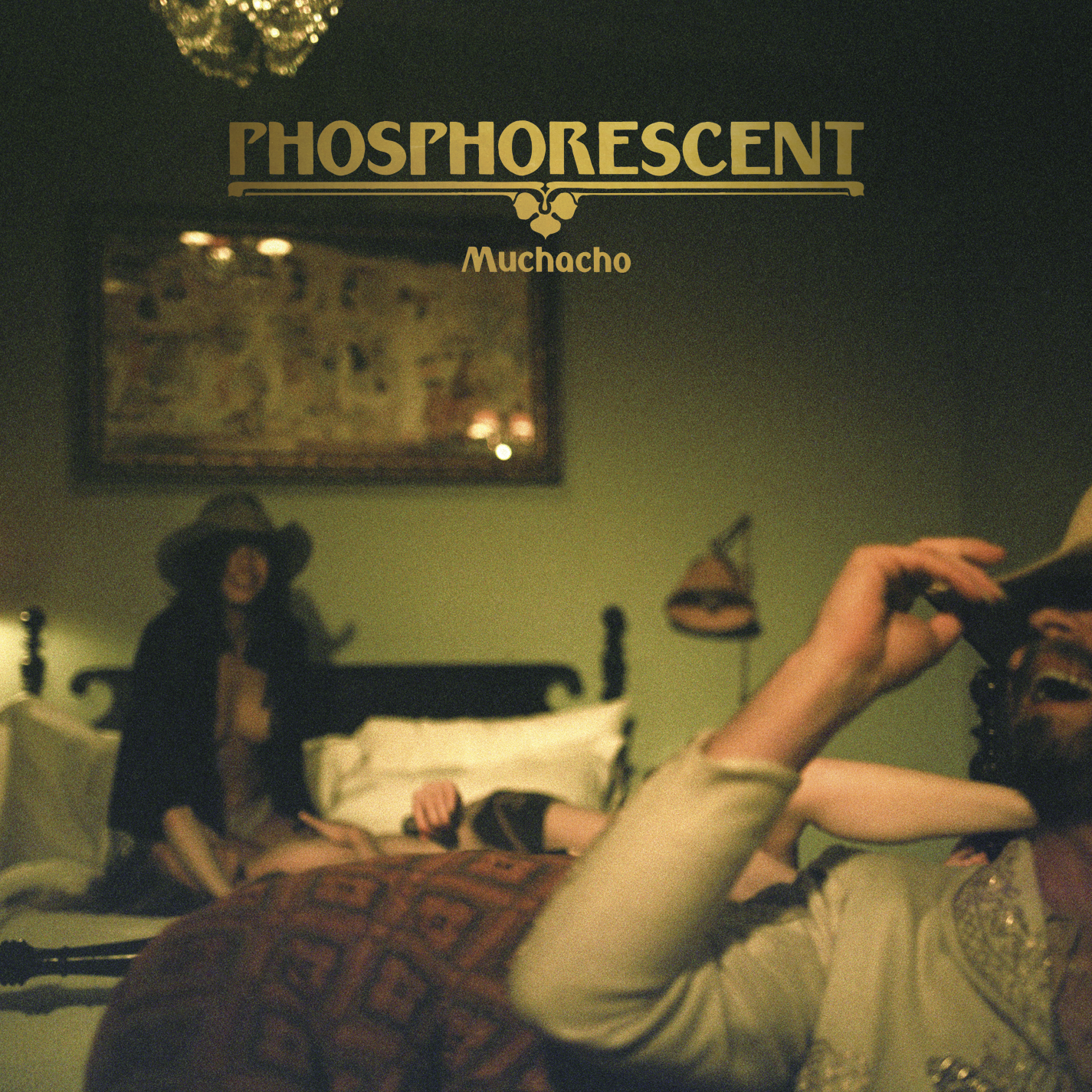 Phosphorescent – MUCHACHO
Genre: Americana
Year: 2013
Favorite Tracks: "Song for Zula," "Terror in the Canyons (The Wounded Master)," "The Quotidian Beasts"
D'aww. Now who in the Hell is going to do anything but willingly smile as Matthew Houck's voice envelops them like a warm blanket? Taking a cue from the more radio-friendly interpretations of Alt-Country and adding the overall mixing predilections of a polished mainstream indie record, MUCHACHO may not possess the gritty integrity of its genre forebearers, but more than makes up for it with its strong sense of pop songwriting and intricate yet accessible arranging. Houck's voice exists in the perfect space between agency and vulnerability, imbuing each track with a relatable sense of fragility that make the often quietly contemplative subject material resonate to a larger degree, and each track makes full use of a complex web of interlocking instruments that will leave many genre naysayers resolutely converted. Managing to remain captivating throughout despite its comparatively downtempo nature, MUCHACHO is a triumph for country with crossover appeal.