The Thomas Top Five: 2/8/16
Our Editor-in-Chief listens to upwards of 50 albums per week, so why not let him share the five, presented alphabetically by artist, he thinks are the best for you to hear on this week's installment of the Thomas Top Five?
Bitch Ass Darius – FOLLOW THE SOUND (DJ Mix)
Genre: Ghettotech, Chicago House
Year: 2001
Favorite Tracks: N/A
Have you ever wanted to shake ya rump? But, like, shake it harder than you've ever thought was physically possible to shake it? Shake it until sound and physicality blend and merge into an ecstatic transcendental state? Then you need to seek out FOLLOW THE SOUND faster than you've ever sought something out before. Taking the incessant kineticism of Ghetto House and layering it with the detached futurism of electro, Bitch Ass Darius has crafted the soundtrack for the perfect party for post-humanists. Bitch Ass Darius adds his own idiosyncratic character to each second of this DJ mix, the rare 80-track album without a second of filler, masterfully juxtaposing the hedonistic nature of his source materials with an oft-eerie aural aesthetic. Practically hearing the sweat drip off every drum beat, FOLLOW THE SOUND is a sexy, gritty, and truly incomparable release from a master at the top of his game.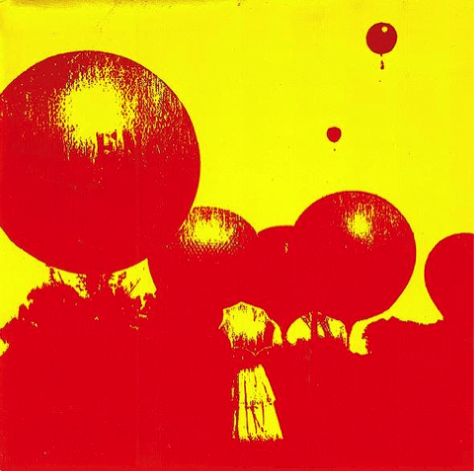 Even as We Speak – NOTHING EVER HAPPENS
Genre: Jangle Pop, Indie Pop
Year: 1990
Favorite Tracks: "Blue Suburban Skies," "Nothing Ever Happens"
Only managing to release one full-length and a handful of EPs, listening to NOTHING EVER HAPPENS will have one weeping for the fact that this Australian jangle pop act was so short-lived. Admittedly, it's much easier to make perfect EPs than LPs, but NOTHING EVER HAPPENS is objectively flawless. Take the general affectation of Morrissey, give him an angelic female counterpart, accentuate the bass a la post-punk, give the guitars distinct melodies to play with as opposed to just jangling away, focus on writing pop hooks that beg to be sung along to, mix it all to be expansive and deep, and you've got yourself one Hell of a good time.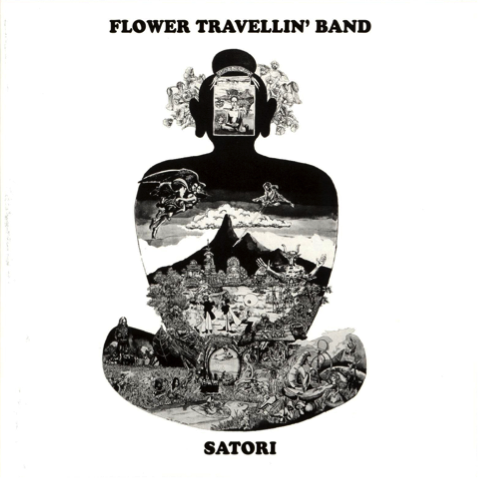 Flower Travellin' Band – SATORI
Genre: Heavy Psych
Year: 1971
Favorite Tracks: "Satori, Part II," "Satori, Part III"
Much like Takeshi Terauchi's appearance in last week's installment of the Thomas Top Five, Flower Travellin' Band has been unfortunately overshadowed by Western tastes. Taking the general gloom and doom of Black Sabbath but putting a much more distinct emphasis on piercing psychedelic guitar tones, SATORI is a riff-oriented answer to the trippy atmospherics popular at the time. In addition, the small accents and flourishes indebted to traditional Japanese music that occasionally pop up make sure there's always a vague air of ritual and mysticism present, contributing to a more fully absorbing listening experience. Arguably the most important heavy psych release of all time, metal in general owes more to SATORI than it tends to acknowledge. And c'mon, you just try to avoid headbanging to "Satori, Part III" when the band kicks in.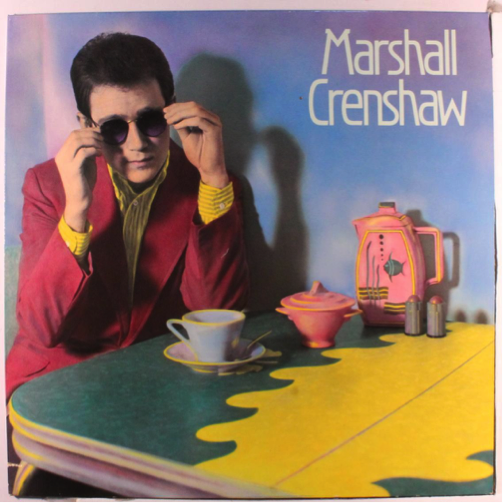 Marshall Crenshaw – MARSHALL CRENSHAW
Genre: Power Pop, Pop Rock
Year: 1982
Favorite Tracks: "There She Goes Again," "Someday, Someway," "Cynical Girl," "Mary Anne"
Within the first few charming seconds of album opener "There She Goes Again," any newcomer to Marshall Crenshaw will find themselves pondering just why in the Hell they've never heard the man's name before. Criminally swept under the rugs of the '80s, Crenshaw immediately posits himself as one of the strongest songwriters popular music will ever see. The guitars are funky, the rhythm section readily exudes confidence, and Crenshaw's adept ability to navigate masculine song construction while still exhibiting fragility makes him an ideal pop rock frontman. Effortlessly danceable and giving Elvis Costello a fast-paced run for his money, MARSHALL CRENSHAW is one of those hidden gems that you enter into music fandom in the hopes of finding.
Merzbow – MERZBEAT
Genre: Noise
Year: 2002
Favorite Tracks: "Promotion Man," "Forgotten Land"
Friends, it's high time I introduced you to the bright and beautiful world of noise, and MERZBEAT is the perfect vehicle through which to hold your hand on our trip to brave, bold new musical horizons. One of the innumerable releases by Japanoise God Masami Akita, "Kvlt" noise fans turn their nose up at MERZBEAT due to the fact that clear rhythmic structures are willingly predicated. However, the genius of MERZBEAT lays in its ability to rip these beats straight out of GarageBand (they're actually sampled from unspecified rock sources) and twist and warp them until they become both all-encompassing and entirely unrecognizable. This daring attempt at deconstructing sounds from one of the most banal and appetizing genres of music is undoubtedly engaging on a philosophical level, but on a more readily tangible level, it's also groovy as all Hell. Cyclical and downright hypnotic, MERZBEAT is more likely to immediately transport the layman than any other release in the man's catalog. Are there Merzbow releases I personally enjoy more? You betcha, but noise has never sounded more objectively appealing than this, which is a contradiction that makes this album worth paying attention to.