The Thomas Top Five: 1/25/16
Our Editor-in-Chief listens to upwards of 50 albums per week, so why not let him share the five, presented alphabetically by artist, he thinks are the best for you to hear on this week's installment of the Thomas Top Five?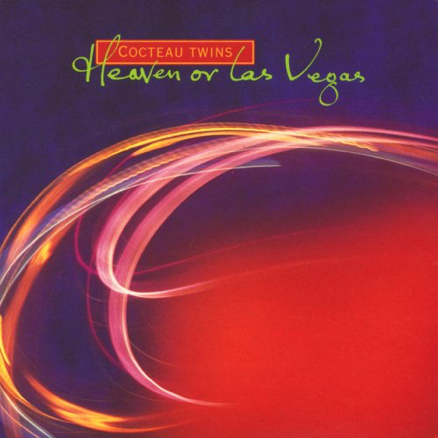 Cocteau Twins ‒ HEAVEN OR LAS VEGAS
Genre: Dream Pop
Year: 1990
Favorite Tracks: "Cherry-Coloured Funk," "Iceblink Luck,"  "Heaven or Las Vegas"
Rarely does one stumble across an album that hits the bloodstream quite as fast as HEAVEN OR LAS VEGAS, sweeping the listener away on a drugged-out dream crusade through twilight in a world that's not our own. Exceptionally intimate, endlessly sensual, and full to the brim with equal amounts of pain and hope, every cut feels like it belongs on the soundtrack to a movie about growing older and experiencing all the love and loss that this world has to offer. Each instrument is mixed in such a way to feel vastly spacious and eternal, complemented by Elizabeth Fraser's vocals, which possess a confidence and near-snarl not heard in many of the other waif-like shoegaze/dream pop singers. Everyone deserves to have the world painted in the bright colors that HEAVEN OR LAS VEGAS, one of the quintessential '90s albums, facilitates.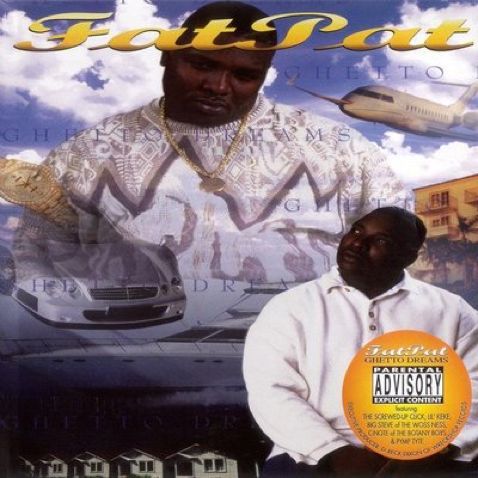 Fat Pat ‒ GHETTO DREAMS
Genre: Southern Hip Hop, Gangsta Rap
Year: 1998
Favorite Tracks: "Am I A Playa," "Ghetto Dreams," "Pymp Tyte (featuring Pymp Tyte),"  "The Last Man Standing"
If you didn't catch GHETTO DREAMS back when we recommended it on our Southern Hip Hop primer, it's high time you take our advice and listen in. One of the key original members of the Screwed Up Click led by the legendary DJ Screw, Fat Pat didn't even manage to last long enough to see his debut album released thanks to the vicious Houston scene. Eschewing the typically dark and oppressive nature of Southern Hip Hop, GHETTO DREAMS features a refreshingly funk-influenced production aesthetic, perfectly complementing Fat Pat's smooth, hefty vocals. Demonstrating an impressive technical dexterity that makes the fact that he's almost universally unknown frustrating, Fat Pat is large and over-exaggerated in both personality and posture, setting the stage for future personalities such as Rick Ross and DJ Khaled while possessing much more authenticity. We can only hope he's living out his ghetto dreams with the big man up above.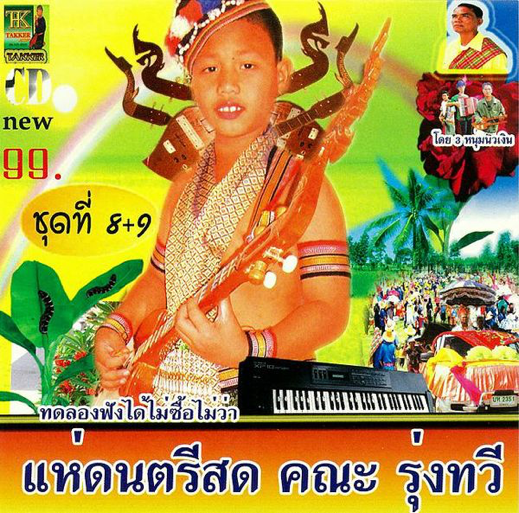 Khana Rung Thawi ‒ แห่สดดนตรีพื้นบ้านหนองโก ชุดที่ 8 + 9
Genre: Molam
Year: 2000
Favorite Track: "แห่สดดนตรีพื้นบ้านหนองโก ชุดที่ 9"
Alright, folks, this whole feature was designed to introduce you to things you might not have otherwise heard, and I can safely surmise that this mysterious release from Khana Rung Thawi fits the bill. Without a single verified modicum of knowledge about the artist or the recording process of this release, the sense of the unknown only highlights the bizarre nature of, well, everything else about this album. Two jams stretched to nearly 30 minutes each, this release puts nearly all other kitschy psychedelia to shame. Consisting of a guitar, a saxophone, a keyboard, and a drum machine, the extended (and I mean extended) solos are as musically impressive as they are hypnotic. The improvised nature paints the endearing scene of a group of musicians meeting up to jam in a Bangkok back alley, perhaps under the influence of a substance that the listener might enjoy partaking in to accompany this musical journey.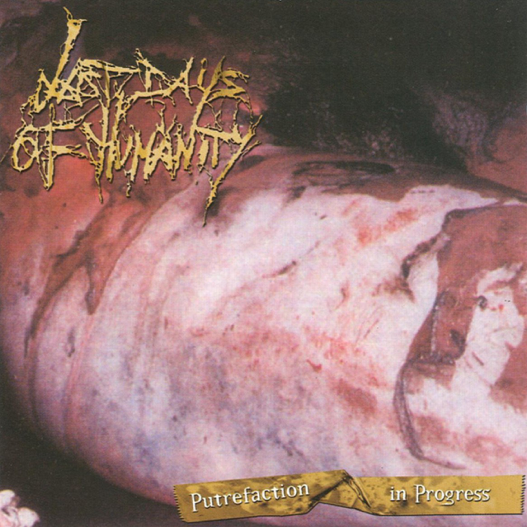 Last Days of Humanity ‒ PUTREFACTION IN PROGRESS
Genre: Goregrind
Year: 2006
Favorite Tracks: N/A (There are 41 tracks here and only one is longer than a minute)
Let's get one thing straight: there is absolutely nothing pleasant about PUTREFACTION IN PROGRESS. Pushing the limits of what can be appropriately described as "music," this Dutch collection of personified insanity stave off any conceptions of composition and melody, plummeting into the abyss at BPMs a drum machine can barely replicate. However, take a step back and you'll realize just how impressive it is to create music that can sound this fundamentally inhuman. Never mind the Hellish grunts and gurgles emanating from the "vocalist." It's damn near impossible to not be impressed by the raw technical ability demonstrated by the musicians assembled behind him. Grind can rarely reach heights of intensity such as this while still maintaining an image that's not childish and cartoon-like.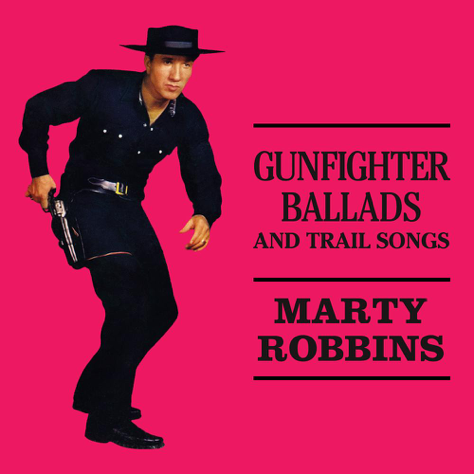 Marty Robbins ‒ GUNFIGHTER BALLADS AND TRAIL SONGS
Genre: Cowboy, Country
Year: 1959
Favorite Tracks: "Big Iron," "The Master's Call," "Running Gun," "El Paso"
It's no secret that country gets a bad rap amongst (self-described) discerning music circles, but if you can wade past the bastardized pop incarnation that currently inundates contemporary radio, you'll find a wealth of gems to unearth. Marty Robbins' 1959 effort is practically perfect and a definite must-hear for anyone who automatically shuns the genre. Each track trots along on a brisk bed of stand up bass and briskly strummed guitar, with Robbins' lilting alto voice offering charms that are almost impossible to resist. Topped off with pleasant and expertly arranged vocal harmonies, the storytelling possibilities of country are highlighted by Robbins' various tales of trailblazers, outlaws, and love on the frontier, perhaps only topped by Johnny Cash in his prime. Offering glimpses into a time where life just seemed simpler, GUNFIGHTER BALLADS AND TRAIL SONGS is sure to put and keep a smile on your face.