S/T by Dirty Projectors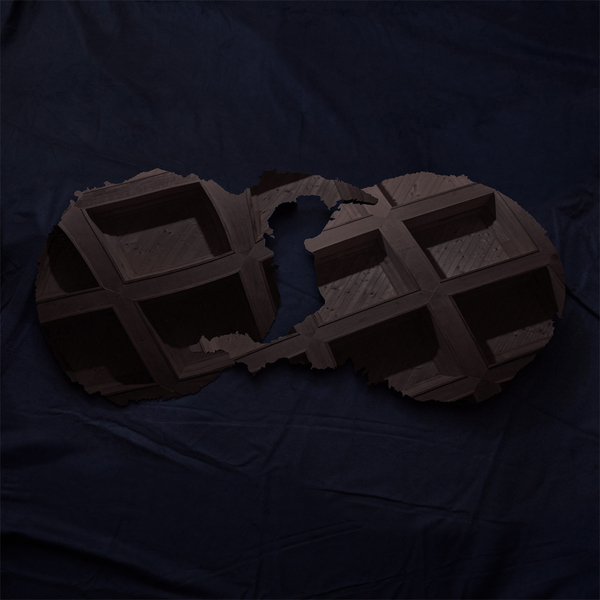 Genre: Art Pop
Favorite Tracks: "Keep Your Name," "Death Spiral," "Little Bubble," "Winner Take Nothing," "Ascent Through Clouds," "Cool Your Heart"
Nobody really wants to hear a sad white man sing anymore. Frankly, we've heard it all by now. However, the fact of someone's accidental identity does not excuse them from needing to cope with the very personal experience of heartbreak, so the challenge must lie in how one can make music on that subject without penning the same old dirge. Leave it up to David Longstreth to find a way to do it, whose penchant for experimentalism-bordering-on-esotericism has earned him a hand in contributions to "FourFiveSeconds" by Rihanna, Kanye West, and Paul McCartney, orchestration for DIVERS by Joanna Newsom, and Solange's critically acclaimed A SEAT AT THE TABLE. In an album so confident and deserving of being self-titled, DIRTY PROJECTORS navigates heartache, forgiveness, and personal revival in a work that is ingeniously bold, refreshing, and still loyal to the band's impregnable essences.
Unlike many of their past albums, DIRTY PROJECTORS saves no room for riddles. Without secret, this LP explores the breakup of Longstreth and longtime band member/romantic partner Amber Coffman. Where this territory could easily stray into self-pity ad hominem, Longstreth uses the music as an opportunity for honest narrative and self-reflection. What starts with an instant infatuation at the Bowery Ballroom progresses into a loving, though eventually suffocating relationship, and ends not with bitterness, but with "forgiveness, reconciliation / gratitude," and, most importantly, a renewed identity. Departing from the arcane lyricism of their past work, Dirty Projectors take a courageous leap from the cryptic to the confessional. And, despite the occasional airing-out-the-dirty-laundry discomfort, baring nude looks good on Longstreth.
While a hallmark of their work for the last 10 years, this album rejects the spacious and intricate vocal harmonies from Coffman and Angel Deradoorian, instead replacing such pyrotechnics with a lush layering of Longstreth's own voice on top of itself. In doing so, he emulates the painful isolation one can only experience in the dense echoing of an internal monologue throughout heartbreak. Likewise, in the opening track, "Keep Your Name," a pitched-up sample of "Impregnable Question" from 2012's SWING LO MAGELLAN, sings "We don't see eye to eye"— now distorted and without the original accompaniment of Coffman's voice, our lead further establishes his profound distance from that old flame. Void of the winding vocalizations of his female counterparts (save guest vocalist Dawn Richard on "Cool Your Heart"), Longstreth stretches and reimagines his own vocal range in extremes that color his story as uniquely soulful and challenging against his indie peers, as well as asserting the independent palpability of his perspective on the subject at hand.
For a band whose virtuosity and embellishment can sometimes only be translated as, well, strange, the greatest success of DIRTY PROJECTORS is its meticulous amalgamation of styles into an inventive, yet accessible, cohesive work. Each song is tightly constructed, never overstaying its welcome structurally, and arranged with crisp complexity. The range between lo-fi and high-fi is paralleled by pianos, guitars, horns, strings, and synths that jump from clean and warm to gravelly and warped in the snap of a drumbeat. Without settling for cheap surprises, Longstreth's instrumentation forms a weirdly danceable mixture of alternative R&B, West African rhythms, hip hop, electronica, and art pop, confirming his mastery and highlighting synergy with his collaborators (which most recognizably includes Tyondai Braxton, formerly of Battles, and Solange).
Ballads like "Keep Your Name" and "Little Bubble" reverently warble over a steady drum machine, emphasizing Longstreth's emotional serenading and storytelling, though cleverly freckled with sweet piano and strings. The fierce energy of world music drives "Work Together" and "Cool Your Heart," while "Death Spiral" exudes an off-kilter FUTURESEX / LOVESOUNDS-era Justin Timberlake vibe. "Ascent Through Clouds" is a particularly thrilling seven minutes, opening with autotuned crooning on top of a soft interpolation of "Two Doves" from BITTE ORCA, and juxtaposed by shrill, comet-like sweeps of strings, all before completely disjointing into metallic post-dubstep and a dizzying, robotic vocal break. After the beating and writhing, he comes out victorious in the realization of his individuation: "I am so myself, I am no one else."
Track by track, Longstreth probes his memories and dissects his psyche in pursuit of understanding the great big "Why?" of a failed relationship, only to grapple with the nihilism and suffering that characterizes love's nature. Much like heavy post-breakup contemplation, there is never a moment on DIRTY PROJECTORS that goes uncalculated or unconfronted. Given how imaginative the eight tracks before it were, the Wurlitzer organ on closing track "I See You" feels a bit like an easy cop-out for conveying Longstreth's final proclamation of exaltation, but nevertheless, it's sincere: the dirty projector is not so dirty now, and where Longstreth could only once see the shape of a cold villain in the projection of his own insecurities, he now sees the beauty of the experiences he shared with a person he loved. A triumphant conclusion, to say the least.
Verdict: Recommend