POST- by Jeff Rosenstock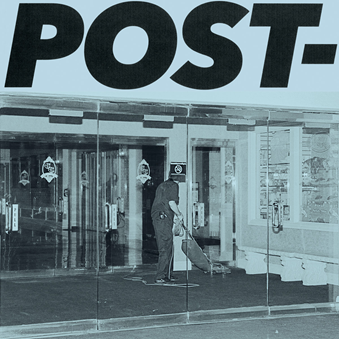 Jeff Rosenstock – POST-
Genre: Indie Rock, Power Pop
Favorite Songs: "USA," "Yr Throat," "Powerlessness," "9/10," "Let Them Win"
The most striking moment on POST-, Jeff Rosenstock's ambitious, out-of-nowhere, and politically pertinent new album, comes on its final track, an 11-minute rally cry entitled "Let Them Win." "We're not gonna let them win," Rosenstock plainly states, the factualness of the statement ringing out like an old friend reassuring you everything is okay. And then, the music cuts and an explosive chorus of voices scream out "Oh no!!!" And as the song boils over, Rosenstock caps the whole sentiment with a hearty and almost prematurally celebratory war cry, screaming "Fuck no!" before ripping off one of the great guitar solos we've seen in the 2010s, a two-minute scorcher that's musical DNA is made up of the rare kinetic energy used to motivate and build people up to beyond the sum of their parts—the guitar solo equivalent of Al Pacino telling a group of underdogs that "life is a game of inches." And if it hadn't hit you already, as the solo burns over a chorus of punk rock voices singing in unison that they aren't going to take it anymore, the magic essentialness of POST- hits, providing not only the albums best moment, but maybe Rosenstock's new career high.
No rock artist in the last decade has had the kind of run we're seeing Jeff Rosenstock display. He's run the table in a business that doesn't traditionally allow for winning streaks like this, especially when those winning streaks happen A) in the world of rock music and B) entirely on an artist's own terms. Since the release of his breakout album WE COOL? in 2015, we've witnessed a fascinating and organic evolution for Rosenstock that's entailed naturally quirky TV appearances and a follow-up entitled WORRY., which proved that this moment was very real and provided some buzzy breakthroughs into the world of indie rock (two decades into his career). Going on three years of touring with one of the most life-affirming live shows on the road today, it's the kind of win streak that makes you feel amazing just to be a fan; POST- continues the streak in tremendous fashion.
Even though POST- is easily Rosenstock's most blatantly political record to date, it's coming off the heels of two albums that contained managed social commentary, sometimes in the margins and sometimes loud and proud. WORRY. is one of the great documents of mid-20s economic anxiety ever, and even if the anger and nostalgia is both musically and thematically broader than POST-, Rosenstock's evolution from a DIY messiah to a bona fide tastemaker and leader in the rock music scene was firmly cemented through the connection people were forming through songs about getting priced out of your old apartment ("Staring Out The Window At Your Old Apartment") or true punk critiques of American consumerism ("Planet Luxury"). Rosenstock's next step was to take aim at current affairs, and by doing so, a number of fascinating evolutions occur.
POST- critiques society with the same vigor and astuteness that WORRY. did, but it does so more consciously of the world we live in. As Rosenstock has done a few times in days after POST- was released, he's tried to leave the interpretations of its themes and songwriting open. While those listening to it as an anti-Trump message will hear just that, the album exists as an emotional reaction rooted in fear, working beautifully as a Trump-era document that broadly explores those themes without necessarily locking themselves to the administration or the President. The opener, "USA," pointedly captures the feeling of being in public and wondering who voted for Trump, but the paranoia of the lyrics reads like the subtext of most great Red Scare movies, and "Beating My Head Against the Wall" works regardless of either your personal politics or even the subject of the conversation in general, universally acknowledging the frustration with conversing and not seeing eye to eye.
As he was on WORRY. and WE COOL?, the non-political centric themes on POST- revolve mostly around our growing isolation as a society. "This just dawned on me," Rosenstock sings with hurried coolness on the social media critique "Powerlessness," "I haven't spoken to another person in a week / I've been sitting silently / Telling myself I need time to think." Like "Powerlessness," on "9/10" a depression emerges, this time about the uncertainty of a romantic lover, and "Melba" ties those depressive urges on escaping one's shortcomings through nostalgia. While we mourn the death of a monoculture as it relates to art, POST- takes overwhelmingly relatable themes and frames them within the one current cultural unified: Politics.  By inserting songs about depression amidst the more overwhelmingly political tracks, whether they be about social media, love, regret, or the inability to escape "content," he doesn't have to stretch the thematic boundaries of the album at all because the political anxiety that has plagued our social lives has slipped into the subtext of all these things. The growing isolation as a society that Rosenstock has been focused on for much of his career is a symptom of many things, but this era of political discourse is chief among them.
And for as many thematic evolutions as it has, POST- is (smartly) a less risky musical endeavor than WORRY. was—there is no ska, no hardcore, and no short form, under-two-minute vignettes strung together to guide the record. Rosenstock bookends the album with the longest songs of his solo career ("USA" clocks rings in at seven-and-a-half minutes, "Let Them Win" at over 11), tracks that feel more lived in and less urgent than his previous work. The joyful, underdog earnestness of Rosenstock's DIY punk rock remains all over this album, especially on the clapping chorus of "Yr Throat" and the lamenting balladry in the final half of "TV Stars." While the album isn't afraid to slow things down, POST- perfects the pop punk fringes of his music and does so in a very Jeff Rosenstock way. While there isn't a "Nausea" or "Festival Song" on POST- to gracefully allow people enter the world (either thematically or musically), those who are interested in Rosenstock's music will feel validated in what the album offers.
"You find out life's this game of inches," Pacino says in that ANY GIVEN SUNDAY speech. "We claw with our fingernails for that inch. Because we know when (you) add up all those inches, that's gonna make the fucking difference between winning and losing! Between living and dying!" Jeff Rosenstock knows those inches better than anyone, having had a career that, until very recently, hinged on the smallest amounts of forward progress in a system that didn't want to even give him that. But POST- is an album about our own political and personal movement forward, and the tired fight we have to be prepared for to get that inch. As he describes the roadblocks, he does so not with cynicism, but with fiery optimism. We can get that next inch, next foot, next mile, because we're not going to let them win. Fuck no.
Verdict: Recommend