MIND OF MINE by Zayn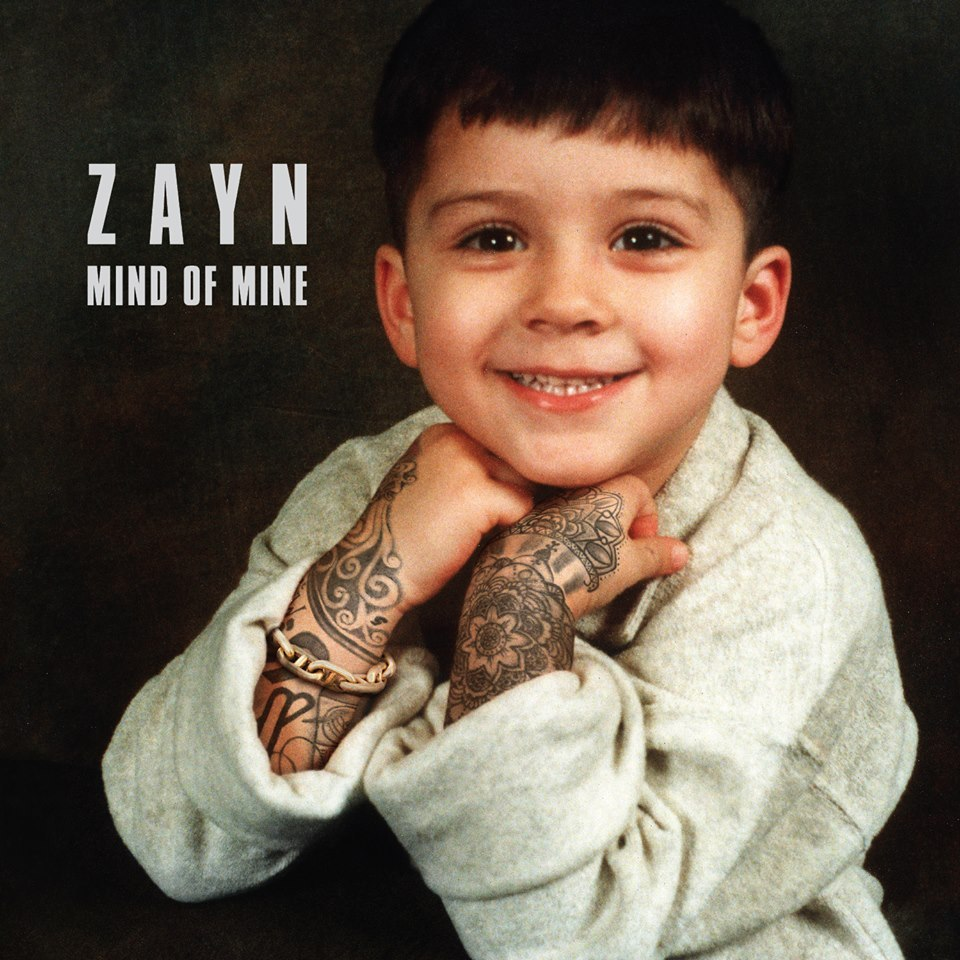 Genre: Alternative R&B
Favorite Tracks: "Pillowtalk," "It's You," "Rear View," "Fool For You," "Borderz"
Released a year to the day he officially parted ways from One Direction, Zayn Malik's debut effort MIND OF MINE is a transformative album of Timberlakeian proportions. Track by track, word by word, Zayn sheds his clean-cut image (and his last name) and unveils a hazy, confident persona lightyears away from the Bradford, England teen that auditioned for THE X FACTOR in 2010. He swears! He smokes! He has sex! He does precisely on this album what One Direction could only cheekily allude to on theirs. Sometimes it feels like overkill, but over the course of the album it becomes quite easy to forget that Zayn was ever the shy, brooding fifth member of the world's premier boy band.
The album's slick, cohesive production helps Zayn carve out his own niche, somewhere between Chris Brown and the Weeknd. His modern take on R&B complements his crooning vocals perfectly and that sublime falsetto that made him a standout in his 1D days is on full display. (Although, it's worth noting that Zayn subscribes to the Ariana Grande school of thought: The note first, enunciation second.) The album relishes its relaxed, mid-tempo moments; "chill" was undoubtedly a key descriptor while Zayn and his collaborators crafted the songs. Even still, the album never chases trends or grasps for hits. In fact, the lead single "Pillowtalk," with its bravado and billowing vocals, is the only obvious choice for radio airplay.
By and large, Zayn turns his back on radio conventions in favor of the larger picture. MIND OF MINE feels insomniatic and unabashedly sexy, building a unified atmosphere that Zayn controls with impressive and precise fervor. The mid-tempo, electro R&B style does not feel fresh and innovative so much as authentic and expertly utilized. This is the music Zayn was born to make, and that is evident in the album's consistent quality and tone.
Sonically, there are only a few outliers. "Like I Would" draws listeners to the dance floor while "Fool for You" rivals the best Sam Smith cuts. Both work seamlessly with the other tracks and save the album from monotony. The intro and intermission tracks offer brief dreamy interludes, but their inclusions seem to be for the sole purpose of further defying pop conventions.
But while the hooks are infectious and Zayn's vocals are infallible, the album suffers from a lack of lyrical depth. Despite being touted as a personal album, only a few songs offer any insight into the world (re: mind) of the singer. On "It's You," he offers a rare moment of soulful vulnerability, while he laments his days in One Direction and takes a few jabs at his former bandmates on "Befour." But these are the only windows into Zayn's internal life, and boy, are they narrow.
The remaining tracks could belong to any singer with an affinity for women and weed. There are only so many ways to light up a joint, and Zayn hits all of them at least twice throughout the album. He holds his listeners at an arm's length, unless he intended lyrics like "drunk all summer" to be confessional. As it turns out, the invitation into this mind of his requires a telescope.
Even though Zayn doesn't quite achieve all of his lofty artistic ambitions, MIND OF MINE is an impressive debut that launches his solo career off to a promising start. With its lush and swelling production, Zayn reinvents himself as a self-assured bad boy so well that he will definitely win over a few converts, but One Direction fans expecting stadium-ready choruses and callbacks, or anyone seeking better insight into his life, will likely be disappointed. He may not know what he wants to say, but the package is so compelling that he deserves to be heard.
Verdict: Recommend