Bandcamp Picks of the Week 6/27/18
We're here with another installment of Bandcamp Picks of the Week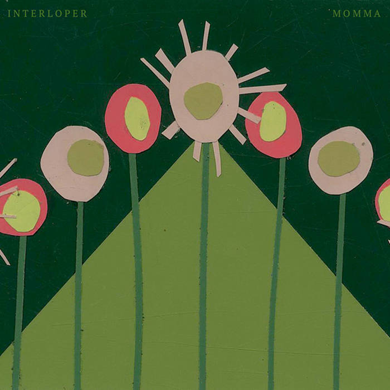 Momma – INTERLOPER
Genre: Lo-Fi Indie
Favorite Tracks: "Turf War," "Pipe Thing," "Signed Hunter," "Work"
While it seemed to go out of fashion in the late 2000s and early 2010s, over the last several years we've seen a flourishing renaissance of artists in the vein of modern anti-folk and twee acts like Beat Happening, The Moldy Peaches, and Jeffery Lewis. In a growing list that includes indie pop acts like Frankie Cosmos, Girlpool, Adult Mom, and Florist, we can now add Los Angeles duo Momma, whose rock may cut a bit harder but still channels a delightful stylistic likeness. There's a charming apathy to the vocals, deadpanned amidst sonic backdrops that range from low-key garage pop recordings ("Clear," "Signed Hunter") or messy lo-fi odysseys ("Capable Type," "Belong on the Bed") to full-on waves of heavier guitar rock. Momma are at their best on highlights like "Turf War" and "Pipe Thing," where they find ways to weave the bands knack for pop and rock hooks with a satisfying grunginess, as if to decry the pretty guitar melodies with snarling breakdowns and musical shifts. Bandmates Etta Friedman and Allegra Weingarten aren't afraid to let their music build, with three-and-a-half to four-minute songs that feature talented guitar solos and some intense rhythm sections, particularly on closer "Work," where the kind agoraphobic lumber of the music becomes enlightened by the closing two-minute guitar passage. Momma feel much more developed than some of their contemporaries on INTERLOPER, but if their peers are any indicator, the next step could be a big one. Check out Momma's debut on Bandcamp.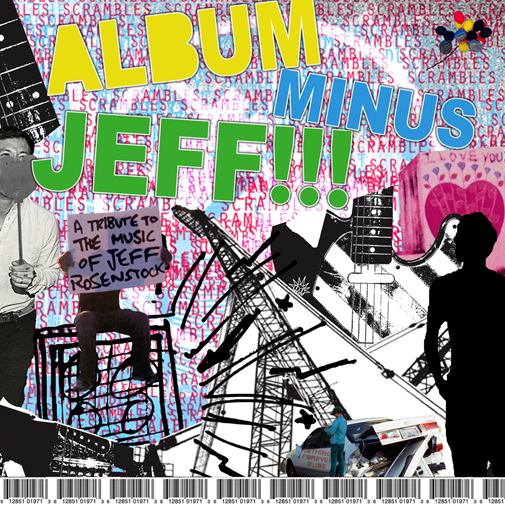 Various Artists – ALBUM MINUS JEFF: A TRIBUTE TO THE MUSIC OF JEFF ROSENSTOCK
Genre: Jeff Rosenstock
Favorite Tracks: N/A
Covers projects can be tricky. Nine times out of 10, they're for charity causes, which almost always gives them some intrinsic value. But what can sometimes be lost is how much the artists making the music love the artist at hand, not because they don't (they contributed to a cover release, I'd hope they like them), but because you can't necessarily hear that feeling come through in their rendition.
ALBUM MINUS JEFF doesn't have that problem, mostly because it's almost overwhelming in its love for the artist in question, DIY punk rocker and institution Jeff Rosenstock. Started in February of 2018, people from a Rosenstock Facebook group began to curate and coordinate a mix of covers from across his career, including his most recent (and most excellent) solo albums, ska act The Arrogant Sons of Bitches, his project with Chris Farren, Antarctigo Vespucci, and the underground movement, Bomb the Music Industry! It's a project clearly created out of a passion for Rosenstock's work, and across 46 (!) songs, every song carries with it an excitement for the source material that goes deeper than simple appreciation. The skill level here ranges pretty dramatically, from more established up-and-coming acts (including Bandcamp Pick of the Week artist Barely March and their cover of "Bonus Oceans") to artists who have never properly recorded or released music prior to this, creating a range that is deeply in the lineage and ideology of its subject. Covers include a kazoo-laden cover of Antarctigo Vespucci's "I Drew You Once In Art Class" from Susanna Smash, Telethon's excitable, bursting-at-the-seams take on Bomb The Music Industry!'s "It Shits!!!," and a crushingly heavy take on "Hey Allison!" The record even includes covers off his most recent record, the excellent POST-, like Moxie Shotgun's zonked-out rendering of "9/10" or Andrew Evren & Seth Gregson's trumpet-infused protests on "USA." Whether you're a new Rosenstock fan, or long for his days of skanking and ska punk, ALBUM MINUS JEFF will delight you, and the proceeds all go to RAINN (Rape, Abuse, & Incest National Network), so its a no-brainer. Support the album here.