Bandcamp Picks of the Week 5/23/18
Bandcamp Picks of the Week, as large and in charge as ever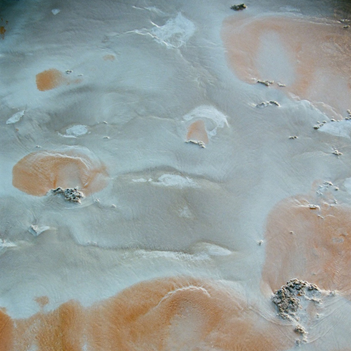 Ministry of Interior Spaces – LIFE, DEATH AND THE PERPETUAL WOUND
Genre: Ambient, Folk
Favorite Tracks: "Katie's Apartment WA," "Hoyt Arboretum OR," "Island in the Sky UT," "White Sands Chapel NM," "The Perpetual Wound"
I really need to spend more time on Bandcamp. It's a far more rewarding experience to find little gems tucked deep within the site as opposed to consuming whatever the trendiest tastemaker blogs promote each week. But the time-consuming process of picking through everything has largely dissuaded me from the website. Thankfully, I stumbled upon LIFE, DEATH AND THE PERPETUAL WOUND, Ministry of Interior Spaces' best record yet.
It's a concept record documenting James Li's roadtrip throughout the American West. Each track is a cathartic expulsion of emotion that simultaneously paints vivid pictures of beautiful scenic landscapes and haunting internal turmoil. Li is the sole member of Ministry, but recruits the help of various musicians who provide gorgeous performances ranging from horns to strings to percussion. The dichotomy of nature's beauty and Li's depression is easily the most compelling aspect of this project. Bits of found sound like chirping birds and running river water carry an astounding amount of weight when paired with a somber trombone on "C64 Falls ID." Yet it's moments on tracks like "TASCAM Mountains MT" and "Raton Pass Number Station CO" that manage to capture the awe of nature through the use of electronics better than audio recordings of the settings themselves.
The songwriting is largely tight and concise. Li's two best tracks on the record are among the shortest on the album. "Katie's Apartment WA," the opener, is one of my favorite starts to an album this year—the vocals are chilling yet warm, a perfect indicator of what's to come. Swirling psychedelic moments like "Hoyt Arboretum OR" feel otherworldly, but still strangely tethered to Earth in a truly organic way. The mood and sounds of the album are consistent without being repetitive until the final track, "The Perpetual Wound." Unlike the rest of the album, it features actual lyrics over a traditional folk instrumental. Li describes it as the final credits to summarize the movie that's played out in the 12 tracks prior. And despite completely breaking the sonic stride of the album, it's a very fitting closing remark. Li's lyrics are poignant summations of the record and fresh, direct insight into his mental state on the road trip.
LIFE, DEATH AND THE PERPETUAL WOUND is a deeply personal record that finds itself expressing universal emotions largely through instrumental pieces. A bulk of the tracks speak volumes without saying any words at all. The wounds may only be marked on one body, but the forces that carry them out are felt by everybody. You can listen to it over on Bandcamp. [Ryan Moloney]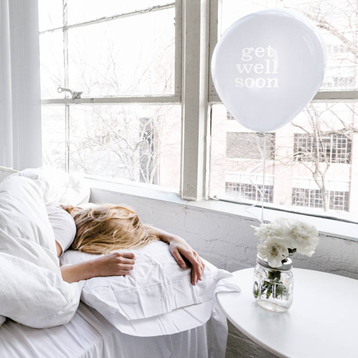 worlds greatest dad — GET WELL SOON
Genre: Emo Rock
Favorite Tracks: "New Recording 3," "Cough," "Asshole Song," "Dad Jeans," "Motions"
The other day, I was standing at a street light waiting to cross the street. This is a regular occurrence for me—I live walking distance from work, so I walk, and crossing streets is part and parcel to my daily routine. What's notable about this particular street crossing is the outdoor restaurant that sits on its corner because I'm fascinated by the music they play here. While it's traditionally standard pop fare, occasionally some industrious minimum wage worker will put on something strange, ranging from "Cavern" by Liquid Liquid (very strange) to "Sprained Ankle" by Julien Baker (strange but also sad, stop doing that, it's a restaurant). On this day they're playing "Mr. Brightside," an alt rock song that is only slightly out of the restaurant's wheelhouse but a theoretical pop hit nonetheless. I hadn't intentionally put on The Killers' undendiable hit in a minute, but listening to it on that street corner felt, well, really good. There's a longing and a sadness to the way Brandon Flowers delivers those lines that, even today, feels wholly unique, both to the rest of The Killers' discography and to chart-topping rock music being made in that era.
That very specific blend of youth, nostalgia, heartbreak, and zest for life that Brandon Flowers had captured is all over worlds greatest dad's debut, GET WELL SOON, a soaring collection of hopeful melancholy that is delivered beautifully by music that can go big or small and feel personal. Like a proverbial fist being raised at the end of a teen movie, when opener "New Recording 3" anthemically comes cascading in after a quaint beginning you feel a rush of youthful, mostly hopeful, emotions. The Atlanta emo group deliver a lot of those types of gut-busting moments on GET WELL SOON, and while the songs might not be as shiny or conventionally cool as "Mr. Brightside," they hit just as hard. You can hear it every time Maddie Duncan howls "Sorry i'm so lazy" on "Cough," in the choir of voices in closer "Liminal Space," or on the hazy conclusion to "Dad Jeans." worlds greatest dad's debut, anchored by Duncan's mid-20s anxieties and empathetic vocals, is a good ol' fashioned emo record, with mid-2000s pop appeal in the hooks but enough teeth to each song to keep you at arms distance. GET WELL SOON is a delightful yet simple, bright-eyed debut by a young band well worth watching. Check the album out on Bandcamp. [CJ Simonson]