Bandcamp Picks of the Week 11/9/16
Bandcamp Picks of the Week is back with another bundle of stellar records!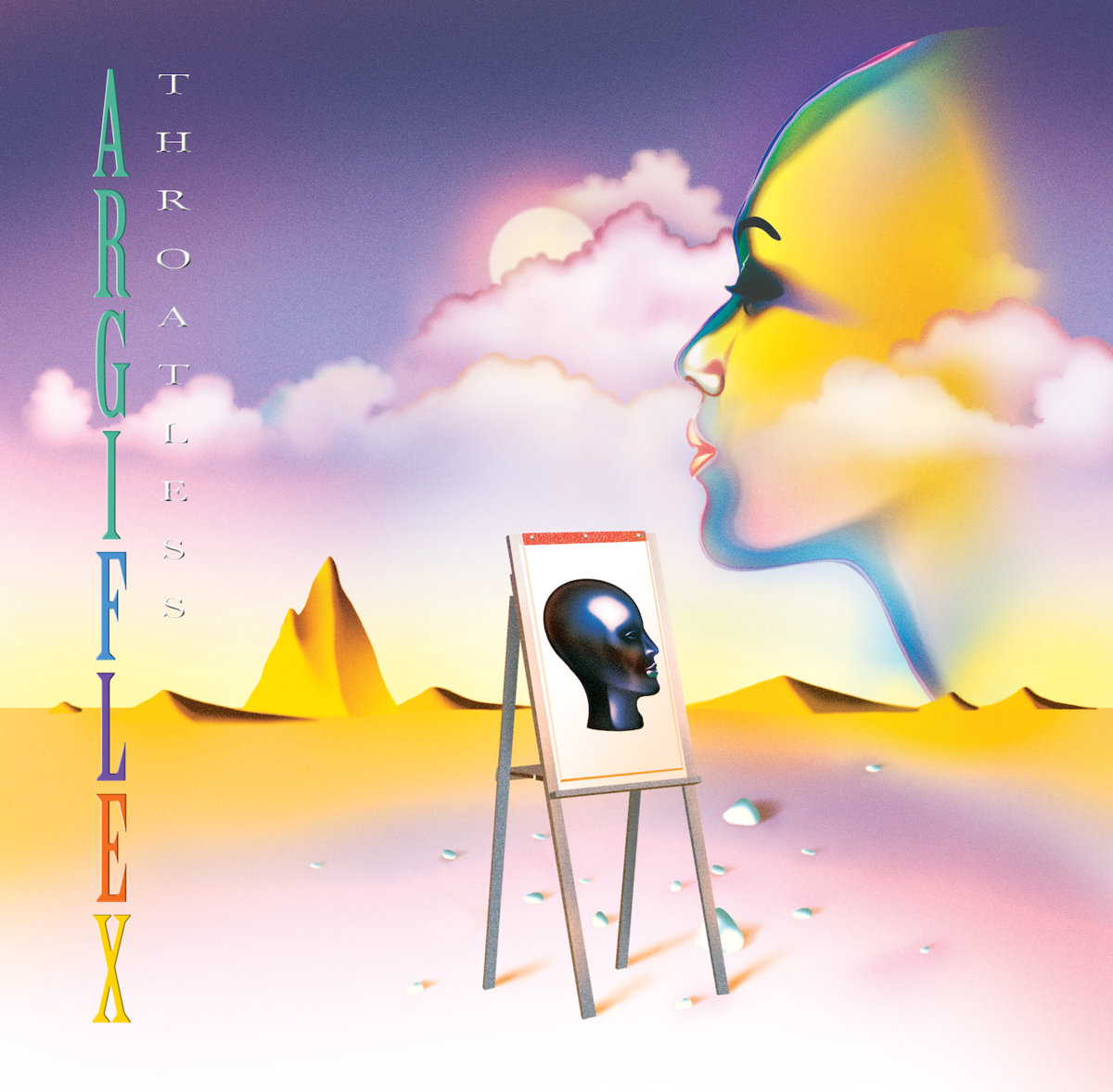 Argiflex – THROATLESS
Genre: Hardvapour
Favorite Tracks: "SLUDGEHAMMER," "THROATLESS," "UNTITLED (Golden Living Room Remix)," "THROATLESS (R23X Remix)," "SLUG LIME [LIVE] @ THE WALL [OXFORD MS] 06-05-16"
While vaporwave may be long gone, or at least out of the vitriolic limelight it ran into, the artists who helped push vaporwave out of the depths of its heartless, irony-driven casket are seeing it move to fresh territory with the advent of hardvapour and other more welcoming subgenres. Argiflex's Bedlam Tapes debut lands among a string of recent hardvapour releases this year, being a thrashing melting pot of genres and textures that call back to defunct techno and house music while incorporating contemporary elements of harsh noise and IDM in its presentation — THROATLESS is an intense, marvelously fun listen. Featuring remixes from Windows 98の, Golden Living Room, death's dynamic shroud.wmv, Remember, and R23X on the B-side, you essentially get two records here: the original Argiflex mix, and the remixed version. With each track on the second side coming from a different artist, THROATLESS comes together as a consistently evolving piece, rather than two slightly different sides. Plus, there's a phenomenal (and noisy) live version of "Slug Lime" tacked on at the end, giving the whole tape some extra oomph! We missed out on the limited golden cassette version, but if THROATLESS floats your boat, grab the yellow cassette version or CD for optimal tacticity! You find the album here.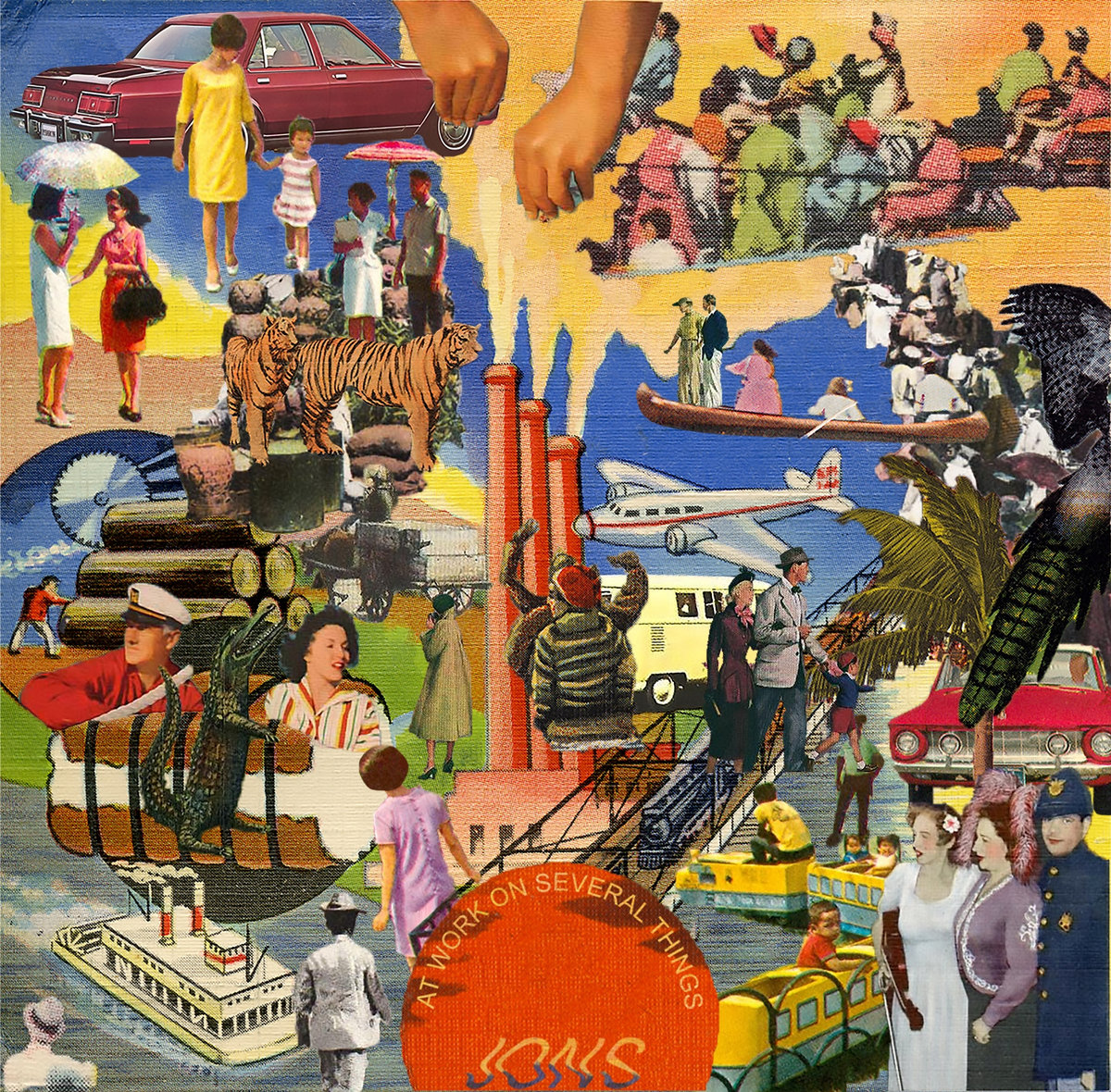 Jons – AT WORK ON SEVERAL THINGS
Genre: Jangle Pop, Psychedelic Pop
Favorite Tracks: "Trip Ads," "Equestrian Form," "Everything Happens To You," "Blood Red LeBaron," "D Drum," "Retirement," "Take Me Along"
With all the jangle pop hysteria that's been going on since Mac DeMarco essentially ruined indie music in 2012 (though arguably for the better), there are few bands in late 2016 with the potential to rise from the ashes of that beaten, burnt out horse — Jons are certainly one of those bands. With each track on AT WORK ON SEVERAL THINGS there is a purpose and function at play, rather than an aesthetic languishing on stage (looking at you Mild High Club). From the opener "Trip Ads," to the nine-minute psychedelic sax roadtrip "Everything Happens To You," to the bonus piano piece tagged onto closer "Take Me Along," AT WORK ON SEVERAL THINGS assures its position as one of the most grounding lo-fi psychedelic pop releases of 2016. It's a cozy, subversive, intriguing record from start to finish, and should be considered regardless of how you feel about the genre at its face. You can check it out here.