Crossfader's Jangle Pop Primer
You've all heard jangle pop, whether you know it or not. If you've ever taken the time to listen to "indie-sounding" music you've at least heard jangle pop's influences. While much of jangle pop permeated the airwaves in the 80s, its origins trace back to the jangly 12-string guitar sound of The Byrds, and the pop stylings of The Beatles, The Velvet Underground, and many other popular acts of the mid-60s. The bizarre name is rumored to be derived from The Byrds' "Mr. Tambourine Man" – "In the jingle jangle morning, I'll come followin' you" – (which was actually written by Bob Dylan, mind you). The Db's, The Smiths, R.E.M., and other various alternative bands carved the jangle pop sound out of sixties mod pop and infused it with the new wave and post-punk movements of the time, and thus a little proto-indie pop movement was born, and its name was jangle.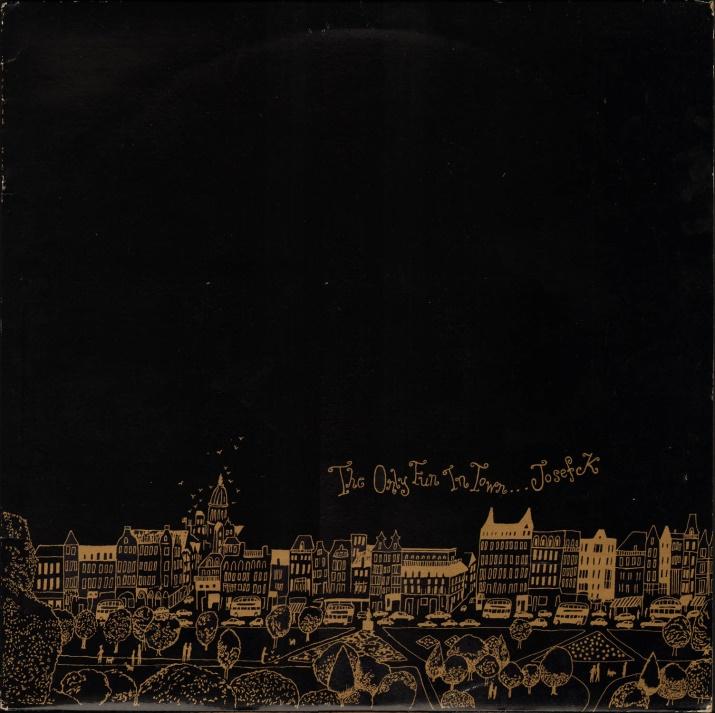 Josef K – THE ONLY FUN IN TOWN
Favorite Tracks: "Fun 'n' Frenzy," "It's Kinda Funny," "The Angle," "Heart of Song," 16 Years," "Sorry for Laughing"
Josef K is not merely one person, rather four; Paul, Malcolm, David, and Ronnie. If you've ever enjoyed the music of King Krule, Franz Ferdinand, or just straight up alt-rock or indie pop from the UK, thank these fellas. Not that they invented jangle pop or indie music, but their influence can be seen everywhere. Known as TV Art in 1979, and renamed Josef K after Franz Kafka's protagonist in THE TRIAL, the group recorded SORRY FOR LAUGHING in 1981, but opted to trash the album, unhappy with the pristine quality of the production. Instead, Josef K recorded THE ONLY FUN IN TOWN over a two day period, favoring a more raw, live sound. Somewhere in between new wave and post-punk, Josef K combined the rhythms of disco with two amazing trebly, art-punk-styled guitars, not to mention the deep sounding voice of Paul Haig, the signature of many popular vocalists of the decade. While they experienced little commercial success, especially compared to label-mates Orange Juice, THE ONLY FUN IN TOWN grew into an immensely influential record. They chose to split up while at their creative peak in 1982, releasing only a few live albums and compilations posthumously, and eventually releasing SORRY FOR LAUGHING as a bonus disk to THE ONLY FUN IN TOWN in 1990, and as a vinyl reissue in 2012 including their previously unreleased demos recorded as TV Art. Check 'em out.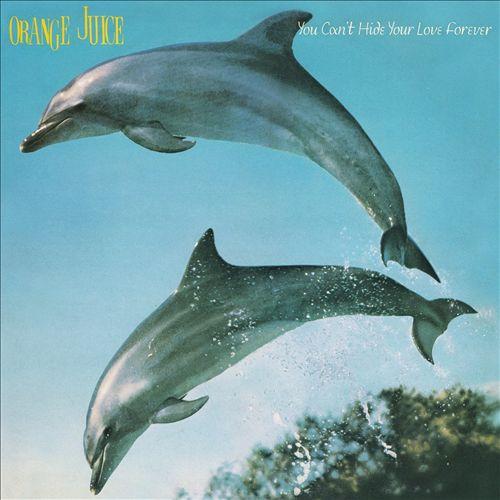 Orange Juice – YOU CAN'T HIDE YOUR LOVE FOREVER
Favorite Tracks: "Falling and Laughing," "Untitled Melody," "Wan Light," "Dying Day," "Intuition Told Me, Pt. 1," "Three Cheers for Our Side"
While Josef K seemed to be just dabbling with the disco sound, favoring the chiming, raw art-punk approach, Orange Juice embraced disco wholeheartedly. YOU CAN'T HIDE YOUR LOVE FOREVER almost sounds like a post-disco album rather than post-punk. YOU CAN'T HIDE YOUR LOVE FOREVER throws around disco beats, Talking Heads-esque synth work, enlightening horns, and gorgeous guitars to create an irresistibly pleasant pop album. Favoring an androgynous, mod look – suit jackets and shorts – during their live shows, it became difficult to tell whether they were trying to go against the grain or sell out. Seeming to have ridden the wave of would-be popularity of Josef K, Orange Juice enjoyed some success outside the Scottish underground…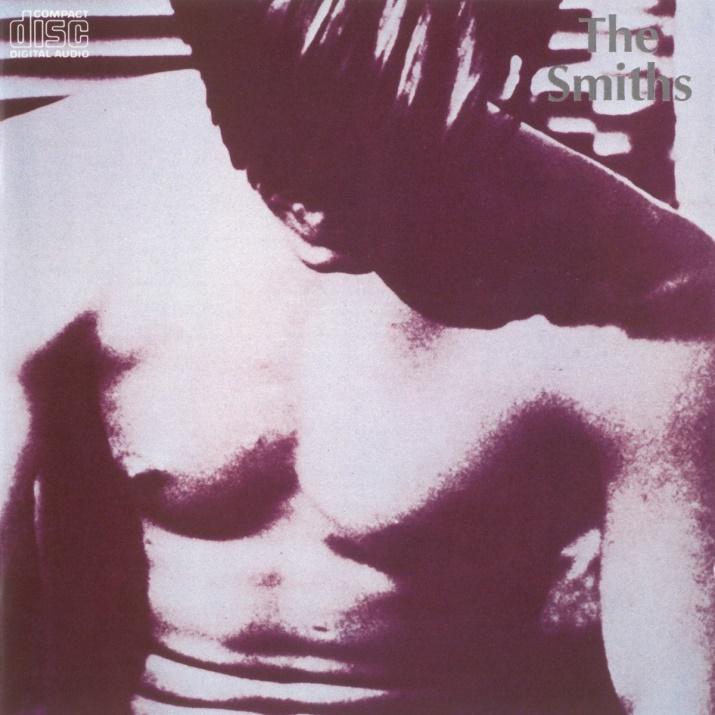 The Smiths – S/T
Favorite Tracks: "Reel Around the Fountain," "Miserable Lie," "Pretty Girls Make Graves," "This Charming Man," "Still Ill," "Hand in Glove," "What Difference Does It Make?"
…That is, until The Smiths came around, hijacked Orange Juice's sound, and pushed it deep into the mainstream. Okay, maybe The Smiths didn't completely hijack their sound, but the similarities are too close to ignore; some songs from The Smiths literally sound like they could be Orange Juice b-sides and vice versa. But this album did bring something new to the table. As fun and exciting as Josef K and Orange Juice can be, The Smiths forged a reputation for being incredibly emotionally crushing in their work. Musically similar to their predecessors – jangling guitars, new wave bass and percussion, and touches of piano and organ to tug the heartstrings just a little bit more – the bulk of The Smiths' success could be due to the marvelous lyricism and vocal work of Morrissey at its forefront. If any of these bands are going to make you break down and question your childhood and relationships, The Smiths are the most likely contender.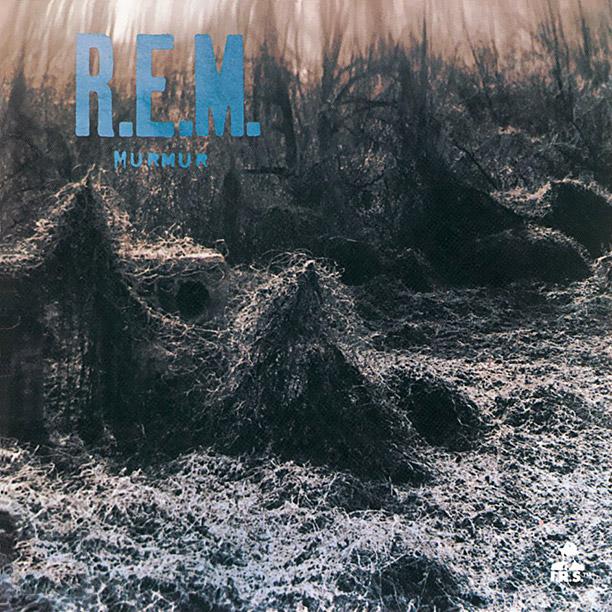 R.E.M. – Murmur
Favorite Tracks: "Radio Free Europe," "Catapult," "Shaking Through," "We Walk"
Cryptic lyrics, bright guitar, haunting harmonies, punchy bass, and delicious percussion – what more could you ask for? Hailing from Athens, Georgia, R.E.M. reflected a moodier facet of jangle pop. Somewhat of a precursor to Radiohead's peculiar approach to rock a decade later, R.E.M. took the prevailing rock sound and flipped it on its side, but maintained a general rock approach – bar the guitar solos. Rather than take on the punchy disco or new wave stylings that characterized Orange Juice and other UK acts, MURMUR's sound draws from proto-jangle bands The Byrds and The Velvet Underground, opting to push rock in a new direction rather than play around with pop music of the time. While occasionally sounding like you've been listening to the same song, one after another, MURMUR remains a dark and thoroughly enjoyable forty minutes of first wave alternative rock.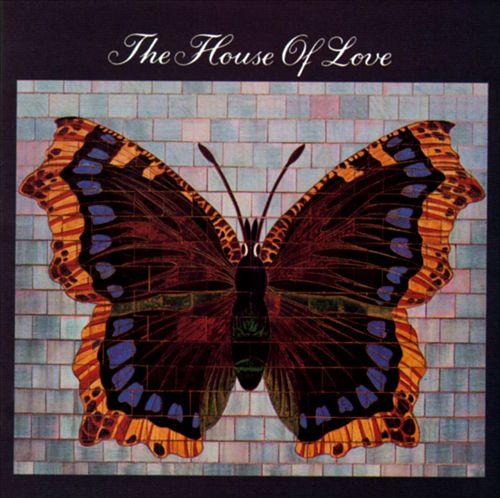 The House of Love – S/T
Favorite Tracks: "Shine On," "Shake and Crawl," "32nd Floor," "Se Dest"
Okay, when it comes to The House of Love, there is certainly a lot to hate. They were like a proto-Oasis, with less lasting media coverage. The recording of this album was spread out over two drug-fueled years, spanning four producers and several recording studios. Led by a dude named Guy Chadwick – you might not need to know any more – The House of Love was viewed by their label as another alternative band made to generate singles, according to lead guitarist Terry Bickers, who ended up leaving the band by the beginning of their first tour. Bickers was even quoted saying, "I was more into exploring music than exploring the exploitation of markets around the globe. They were really into crusading. And winning. I wasn't." When you separate the music from the people making it, however, the self-titled release actually turns out to be a really great album. There isn't a whole lot of new going on in here, but for pop standards? It's perfect when you're in the mood for a commercially synthetic blend of britpop's sounds. It's redeemable through its sheer enjoyability and its wonderful closing tracks, though if you're going to skip any album on this list, this is the one.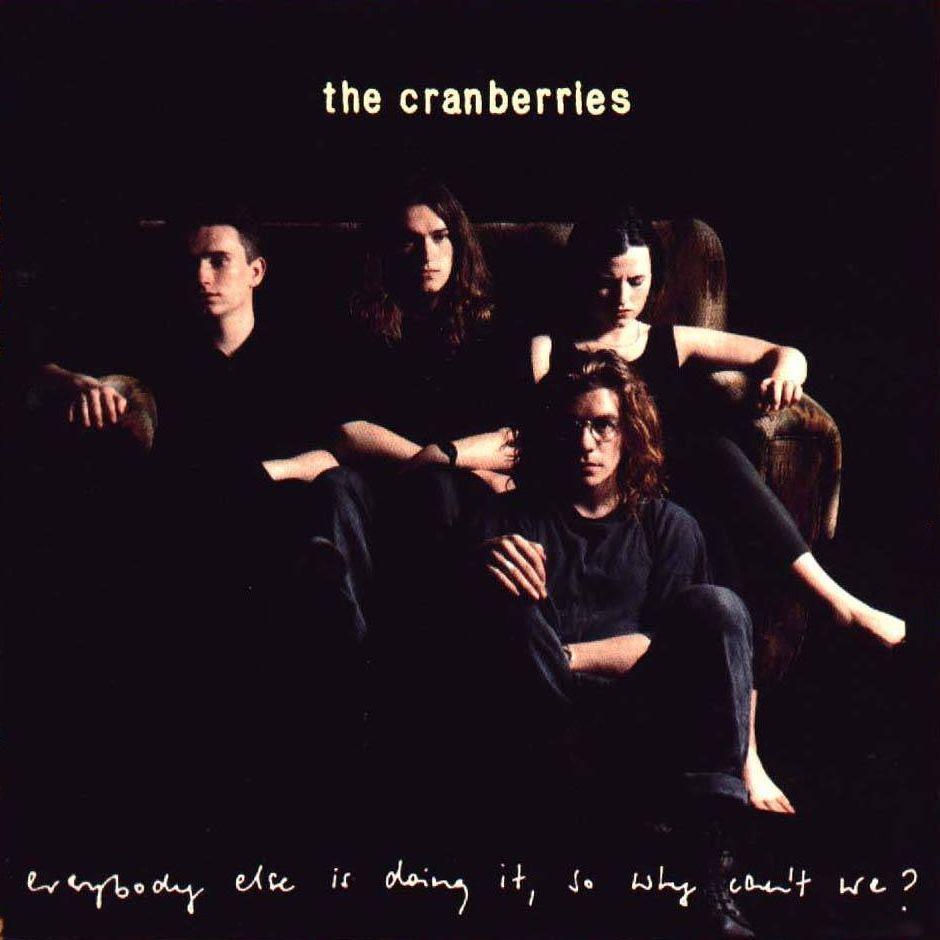 The Cranberries – EVERYBODY ELSE IS DOING IT, SO WHY CAN'T WE?
Favorite Tracks: "Sunday," "Pretty," "How," "Put Me Down"
Being second wave jangle pop, The Cranberries' EVERYBODY ELSE IS DOING IT, SO WHY CAN'T WE? sounds less like the classic proto-jangle stuff from the sixties and more like an expansion on what Orange Juice and shoegaze bands at the time were reaching for. What stand out the most on EVERYBODY ELSE IS DOING IT, SO WHY CAN'T WE? are the incredibly sweet vocals from lead singer Delores O'Riordan and the crisp, succinct production. No track seems to go on for too long, and while being a major label release, EVERYBODY ELSE IS DOING IT, SO WHY CAN'T WE? doesn't lose grasp of its soul.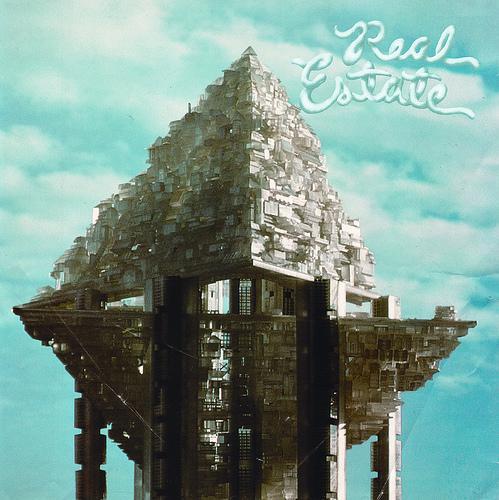 Real Estate – S/T
Favorite Tracks: "Beach Comber," "Suburban Dogs," "Black Lake," "Atlantic City," "Suburban Beverage," "Snow Days"
I'm not really sure what happened to Jangle Pop in the 90s and 2000s. Everything just fell under the label of alternative rock – if the sound of The Cranberries and The House of Love weren't evident enough of that. However, with indie music in full swing by the end of the 2000s, genre proliferation returned as well, and with that, jangle pop had its revival. And so now we're here. Its summer 2010, we're at the beach, and we're listening to REAL ESTATE's "Beach Comber" on KCRW. Maybe we'll get some lemonade soon? But for real, this album is the physical and auditory embodiment of a lazy summer afternoon, whether you're at the beach or your apartment with broken AC. Languid guitars and sleepy rhythms tug the listener on through the suburban afternoon. While displaying less energy than first wave jangle pop, tracks like "Black Lake" develop an atmosphere to hang out in, before suddenly sweeping into an incredibly heartfelt instrumental chorus. Also, did I mention they use a guiro?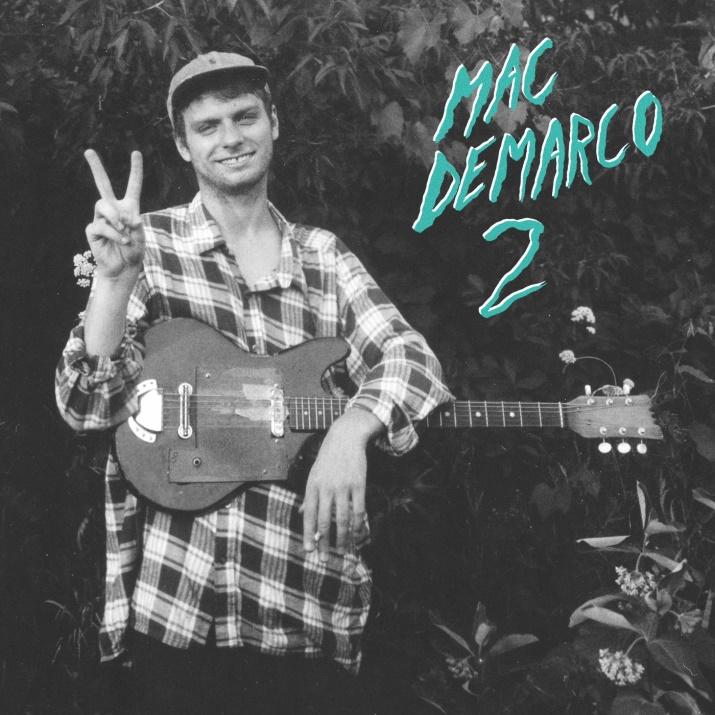 Mac DeMarco – 2
Favorite Tracks: "Cooking Up Something Good," "Freaking out the Neighborhood," "Ode To Viceroy," "Robson Girl," "My Kind of Woman," "Still Together"
However you feel about good ol' Mac, he's been around pushing indie music with his jangly "jizz-jazz" stylings nearly every year since his days as Makeout Videotape. But the album that could be described purely as jangle pop from Mac would have to be 2, as its predecessor ROCK AND ROLL NIGHT CLUB was fairly glammy, and its follow-up, SALAD DAYS, was more straightforward indie. If Real Estate was all about being lazy on a summer's day, 2 is all about getting up and out on a warm summer's evening. In addition to the bright jangle of his guitar, Mac's straight-to-tape recordings sound warped by the smoke of his viceroys, adding the nostalgic "jizz" to his surprisingly complex "jazz." Drawing back to the crisp, punchy sounds of the sixties and seventies, Mac crafts a record of juicy pop hits, even with somewhat dissonant tracks like "Annie," and the hilarious solos like that on "Robson Girl." What else is a jokester in the suburbs supposed to do besides smoke his cigarettes and make some goofy tunes?
Ultimate Painting – S/T
Favorite Tracks: "Ultimate Painting," "Can't You See," "Riverside," "Ten Street," "Three Piers," "She's A Bomb," "Winter in Your Heart"
Taking a more general rock approach, Ultimate Painting works in simplicity but has the ability to go far beyond just that. Harmonies reminiscent of britpop and shoegaze, minus the effects pedals, wonderfully complement the shining dual guitars and simple bop of the drums throughout. Maybe it's something about how music is released nowadays compared to twenty or thirty years ago, but every track on this album feels like it should actually be there, whereas older records feel more like they're full of filler tracks with some singles peppered throughout. The UK duo crafts a crispy pop blend of the laid-back vibes of Real Estate and the uplifting atmosphere reflected in early Blur records. This a beautifully succinct record, in just the right middle ground between being well-produced but still sounding raw and somewhat lo-fi.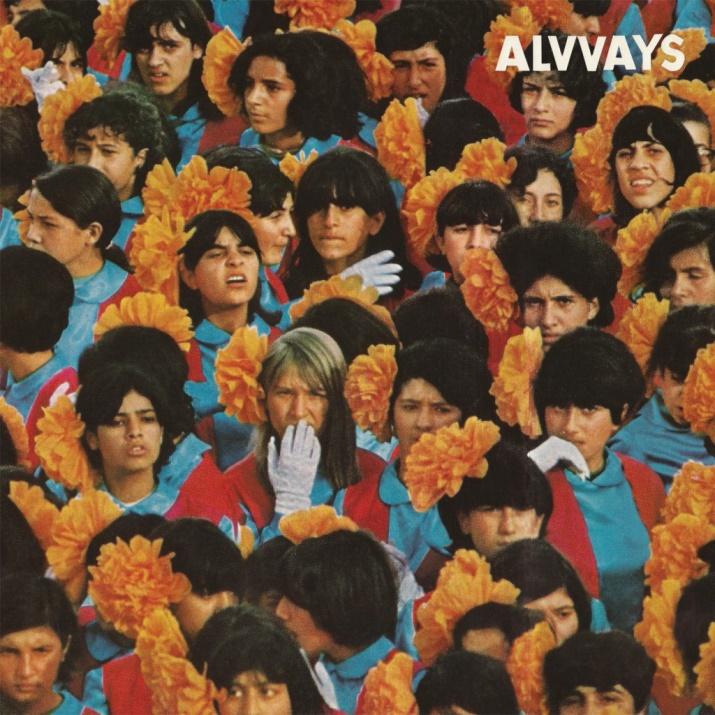 Alvvays – S/T
Favorite Tracks: "Adult Diversion," "Archie, Marry Me," "Ones Who Love You," "Next of Kin," "Red Planet"
Even if you've been avoiding indie pop like the plague (that it arguably is), Alvvays' debut is an album you absolutely should not be missing. Wonderfully buzzy guitars and solid percussion are only half of it. Lead singer Molly Rankin's beautiful vocals and heartbreaking lyrics are almost sure to make you crumble. Somehow the music itself is uplifting – being brighter than The Smiths, at least – but lines like "You can't feel your fucking face," in reference to self-isolation on "Ones Who Love You," are sure to make you question where you stand in your own relationships. It's a beautifully heartfelt record lyrically, and has the music to back it up.