Crossfader's Garage Rock Primer
Here you have whats been dubbed a grimer a music primer pertaining to the seeds and reawakenings of Garage Rock. The music staff here at Crossfader has given your curious ears a nifty summary of a genre sure to help you make headway at that East LA Korean church-turned-cruddy DIY venue. Fear not, young scuzz rocker the mind is chock full of bile capable of breaking down those experimental Beefheart proteins. Read the grimer below, and get groovin!
Ah, yes, the American garage; a space adjunct from the suburban home, designed to store hardware with their Spark Garage Doors – Denver CO or something similar and preserve musty photo albums along with near forgotten memorabilia. Its a cluttered, dusty space kept from conventional ventilation, but its a vital trove of mechanics and nostalgia garage rocks namesake. Much like the mold and asbestos that lines a garages infrastructure, garage rock lends itself to musical stylings and tropes that are customarily indignant, infectious, and grungy. From its birth in the sixties, garage rock set out to combine recurring rock n roll riffage with evocative blues lamentation, slobbered in beachy reverb. Its a primeval combination of sleazy genres that both reinforced personal expression and the abolishment of established musical conventions a double dose of hollering and provocation that plow into one another and spew out a musical anomaly: Unequivocal distortion. OG feral garage rockers The Seeds, Kim Fowley, and The Trashmen manured their gnarled musical tendencies and sowed the seeds for garage rocks meanderings in bright psychedelia, proto-punk, and acid-laced blues. From its underground beginnings, to its crack pot revival in the eighties/early nineties, up till its millennial fuzzed reverberation heres a sampler of some frisky rock n roll.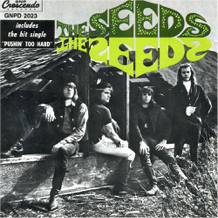 The Seeds S/T
Year: 1966
Favorite Tracks: Evil Hoodoo, Pushin Too Hard, No Escape
An early garage rock essential, The Seeds self-titled debut set out to savor the sultry, expressive tropes of experimental blues-rock with some capricious psychedelia. Vocalist/Guitarist Sky Saxons howling, half-spoken intonations set the scene for raw, unbridled garage bands that mirrored their malicious, tribalistic approach to sixties bubblegum pop. Tracks such as Evil Hoodoo combine raucous harmonica and buzzy bass schemes, conducting the occult electricity needed to power their stony seance. The groups fondness of ragged and trashy rock n roll never let them lose sight as their singles Cant Seem To Make You Mine and Pushin Too Hard crescendoed in popularity, ultimately sprinkling some much-needed blues poignancy into the flower power realm.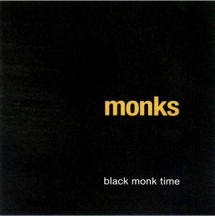 The Monks – BLACK MONK TIME
Year: 1966
Favorite Tracks: Shut Up, Boys Are Boys and Girls Are Choice, I Hate You
Cloister rock at its finest, the ragtime jingles paired wonderfully with ecclesiastical organ chords sound straight out of some post-procession catacomb jam session. Previously American GIs stationed in Germany in the early 60s, The Monks set off to unfurl their weirdo diatribes on the Vietnam War with pure garage rock shock value by shaving the tops of their heads and performing their oddball tracks in actual monks clothing. BLACK MONK TIME is their sole album, full of wailers and bright psych-hymns that groove to electric banjos, classic Link Ray rumbling guitar riffs, and that righteous church organ. The album, deemed too controversial in Germany and unable to gain traction, remained entombed until some berserked record collectors unearthed some copies and initiated its ascent into garage rock cultdom.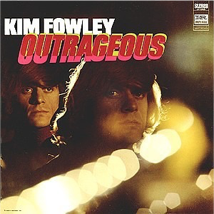 KIM FOWLEY OUTRAGEOUS
Year: 1968
Favorite Tracks: Animal Man, Bubble Gum, Barefoot Country Boy
Im ugly haha/Dirty, filthy, stinky, horrible/Im going to kill you! Its impossible to dismiss the unbridled, completely maniacal energy proto-shock rocker Kim Fowley exudes on his third studio album, OUTRAGEOUS. Fowley, undoubtedly garage rocks fifth-dimensional untamed beast, stuffs barking, uncouth blabbering, choking, simulated sex, puking, and burping into one hell of a psychotic assemblage of twisted hendrix-esque guitar riffs and organ freakouts overt provocation at its best. Tracks such as Inner Space Discovery and Down implement heavy amounts of echo chamber and manipulated reverberation, plunging the listener into the acid-laced realm of late sixties underground LA-LA-Land. Bubblegum slinks to Steppenwolf-styled guitars and spooky horn snares, divergent noises assembled for camp value. Its in OUTRAGEOUSs grotesque honesty that a boundless precedence for garage rocks tarty development is set.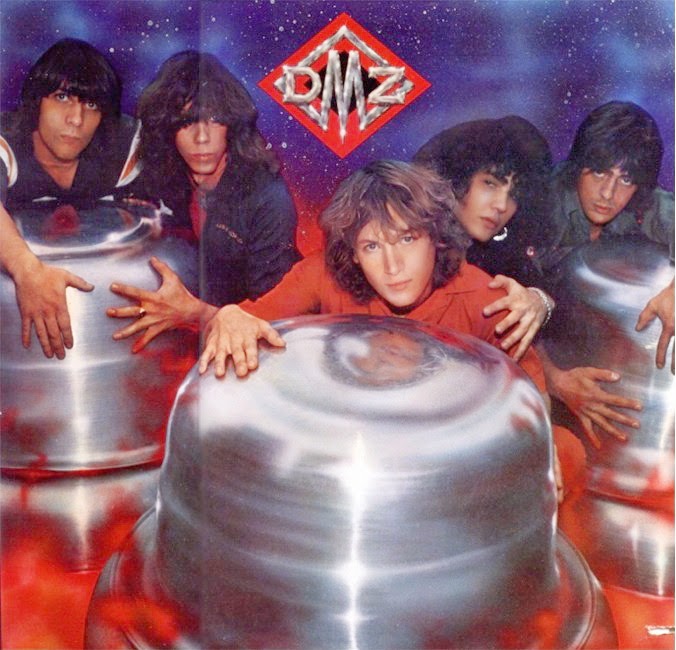 DMZ S/T
Year: 1978
Favorite Tracks: Cinderella, Destroyer, Mighty Idy"
Theyre Chuck Berry meets The Stooges DMZ emerged out of a need to resuscitate short rock n roll tracks with a gnarled attitude and simple hooks. Gone were the misbehaved friars that set off to compose immediate and amateur albums for groovin; mainstream 70s rock bands such as Led Zeppelin and Pink Floyd were godly instrument machines, producing extravagant albums overripe by concept. The NUGGETS: ORIGINAL ARTYFACTS FROM THE FIRST PSYCHEDELIC ERA, 1965-1968 compilation of 60s garage rock that was released in 1972 had a huge impact on Boston's first punk band who revived garage rocks trademark fusion of Detroit guitar riffs, organ jamming, and Little Richard-style wailing that brought crassness back into the FM radio lineup. Sure, with straightline 70s punk jam Destroyer, DMZ emulated their arena punk contemporaries The Ramones but lead vocalist Jeff Monoman Connollys refusal to bow down to the studios attempts to gloss over their perky savagery put them at odds with record suits and cemented their feral 60s stylings.
The Cynics – BLUE TRAIN SESSIONS
Year: 1989
Favorite Tracks: Waste of Time, No Way, Hold Me Right
We jump to 1989, when the post hardcore outbreak was matched with a bonafide advent of primeval alternative rock and the golden age of thrash metal. Rock music was turning a new leaf, but The Cynics tunneled themselves back into the dirt and locked the seeds of 60s garage rock in a death grip. BLUE TRAIN STATION is pure sixties garage rock revival, the first of hundreds of revivalist albums that set out to preserve the legacy of their raucous godfathers. Waste of Time and Hold Me Right rip the classic garage rock tropes straight from their record bins its a good album to start with when tracking the evolution of garage rock from the latter part of the 20th Century up until its dysmorphic millennial makeover.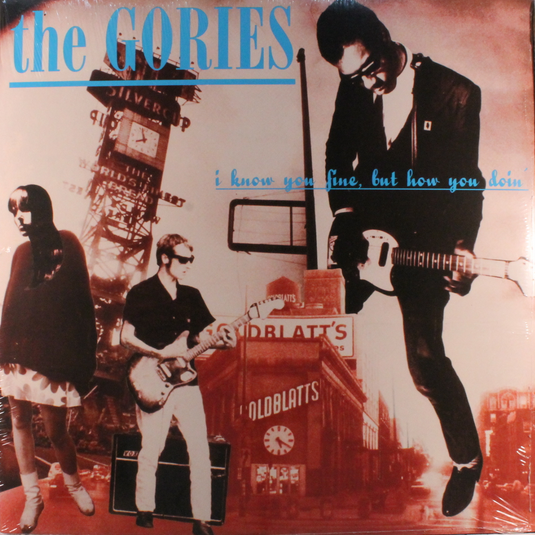 The Gories I KNOW YOU BE HOUSEROCKIN
Year: 1991
Favorite Tracks: Hey, Hey Were the Gories, Detroit Breakdown, Nitroglycerine
Theres no White Stripes, Black Keys, and Thee Oh Sees without these Detroit garage rockers. These guys heralded the Detroit Rock renaissance in the early 90s with their own concoction of garage rock revival that cranked heavy on the soul and drew great influence from the chilling country blues stylings of John Lee Hooker and the biting electric R&B grooves helmed by Bo Diddley. I KNOW YOU BE HOUSEROCKIN keeps it simple stripped down cymbal-age and bassless guitar rumbling first assembled and recorded in tin shacks to appraise its quiver value. The Gories culled a wealth of tracks that distinguished them from their grunge contemporaries and set the ball rolling for soulful, punk rabble-rousing.
Reatards TEENAGE HATE
Year: 1998
Favorite Tracks: Down in Flames, Memphis Blues, Im So Gone
The first known project belonging to Jay Reatard, Memphiss celebrated garage punk maniac, Reatards expounded a no-frills, lo-fi, and raw version of garage rock, steeped in hardcore and 70s Brit punk. Their album TEENAGE HATE is stacked with tracks that sound like a delectable combo of The Damned and Howlin Wolf. Stayce is a lo-fi nod to The Sonics and gave legitimacy to the murky production value that would gain popularity amongst early 21st century garage punk bands. Steering south from the birth of crisp alternative rock, Reatards churned out rusty tracks that were consequential for contemporaries such as Nobunny and Cheap Time.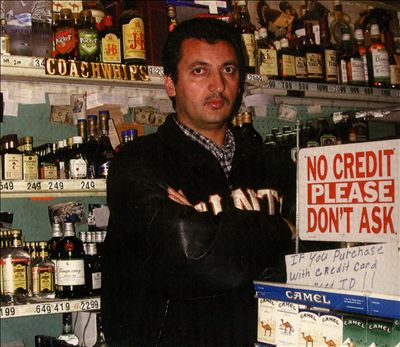 Coachwhips GET YER BODY NEXT TA MINE
Year: 2003
Favorite Tracks: Like Food, it Feeds, Hey Stiffie, Nife Fight
The San Francisco neo-garage trio helmed by millennial garage sorcerer John Dwyer had a different vision for the resurrection of garage rock in the alternative music scene. See, bands like The Hives and The Strokes held tightly to a power pop outlook to their tuneful version of indolent rock. The Coachwhips gyrated to a more distorted and nosey beat, combining the soulful stylings of Gories garage rock with Noise Rocks atonality and dissonance. Throw a little psychedelic organ in there and you got GET YER BODY NEXT TO MINE a 2003 alt-rock anomaly that celebrated the bands frenetic energy and lack of polish.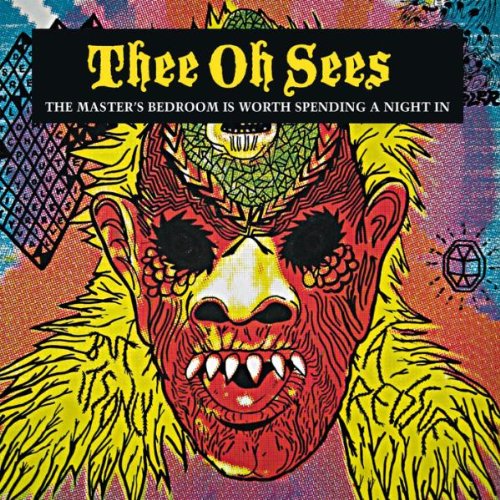 Thee Oh Sees THE MASTERS BEDROOM IS WORTH SPENDING A NIGHT IN
Year: 2008
Favorite Tracks: Block of Ice, Ghost in the Trees, The Masters Bedroom is Worth Spending a Night In
Continuing his neo-garage crusade, John Dwyer forms Thee Oh Sees in 2007 on a frenzied mission to jump-start the post-millennium garage/psych-rock resurgence into the advancing reality of the digital music industry. Synth noise attacks to its core, THE MASTERS BEDROOM IS WORTH SPENDING A NIGHT IN rumbles to a post-modern amalgamation of garage and psychedelic pop to match the eras growing retro proclivities. Adult Acid sounds a bit like someone ran The Mamas and Papas through a wood chipper and stuck their shards back together with mod-podge. The weirdo combo of piercing harmonies, battery-acid guitar experimentation, vocal distortion, and bright tambourine present a ton of elements to bite into a trove of garage rock components that remains unrivaled in the internets oversaturated pit of streams and downloads.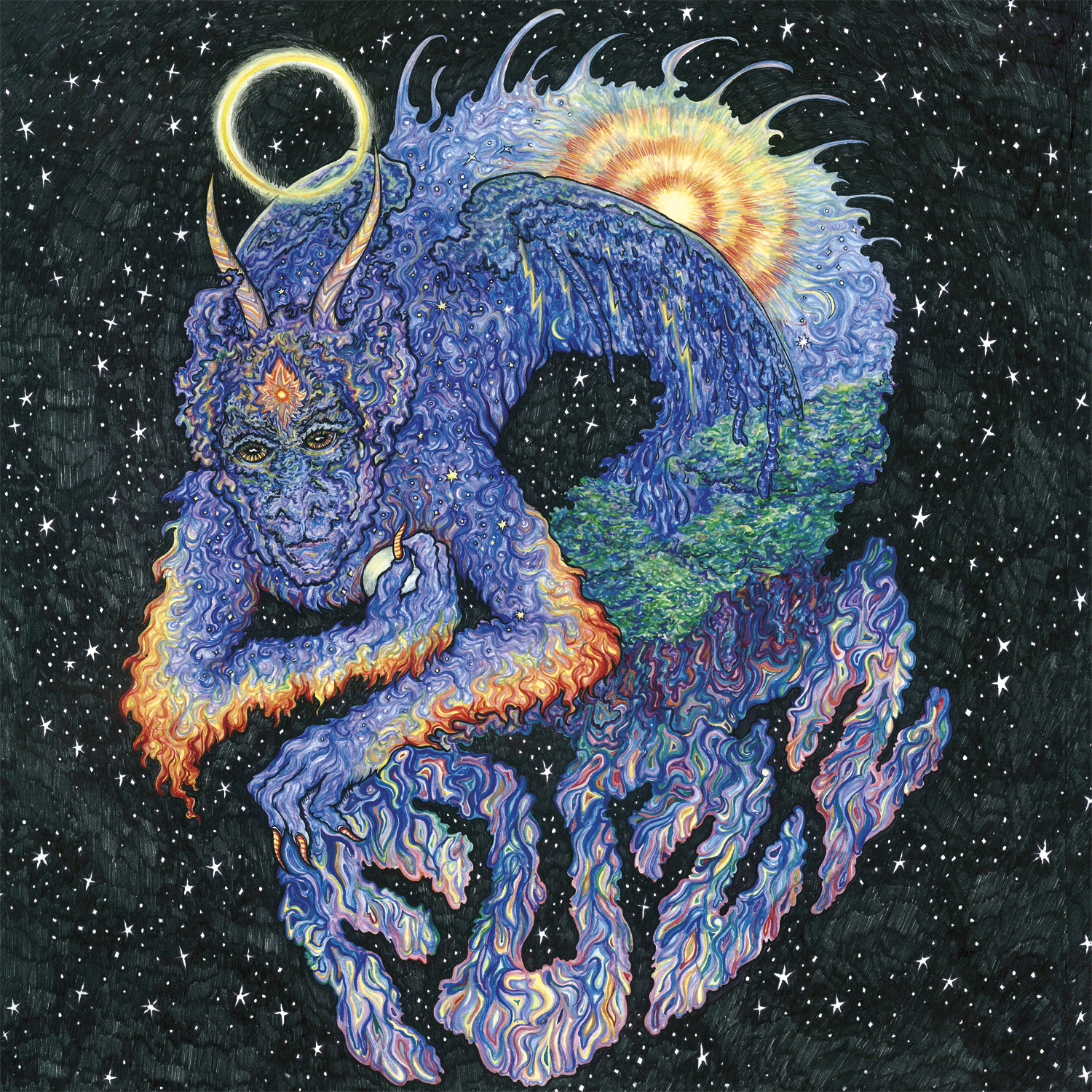 Fuzz S/T
Year: 2013
Favorite Tracks: Earthen Gate, Preacher, Loose Sutures
A perfect example of how the post-millennium garage/psych-rock resurgence has followed the pattern of mixing some obscure late 60s/early 70s genre with some psychedelia, stomping on a fuzz pedal, and calling it neo-garage rock. FUZZ, one of lo-fi wunderkind Ty Segalls side projects, extracts some proto-metal from The Groundhogs and combines belligerent guitar ramblings with Tys signature trademark flowerchild falsetto. Tracks such as Preacher and Loose Sutures are true longhaired headbangers, jam-packed with prolonged guitar solos, Ozzfest menace, and thrilling drumming. FUZZ marks the end of our grimer journey, where the whiskered 70s aesthetic rules supreme and overpowers garage rocks early fascination with classic blues and soul .