The Thomas Top Five: 9/12/16
After much deliberation, the Thomas Top Five is now permanently a weekly roundup of five 2016 releases, presented alphabetically by artist, that our Editor-in-Chief recommends.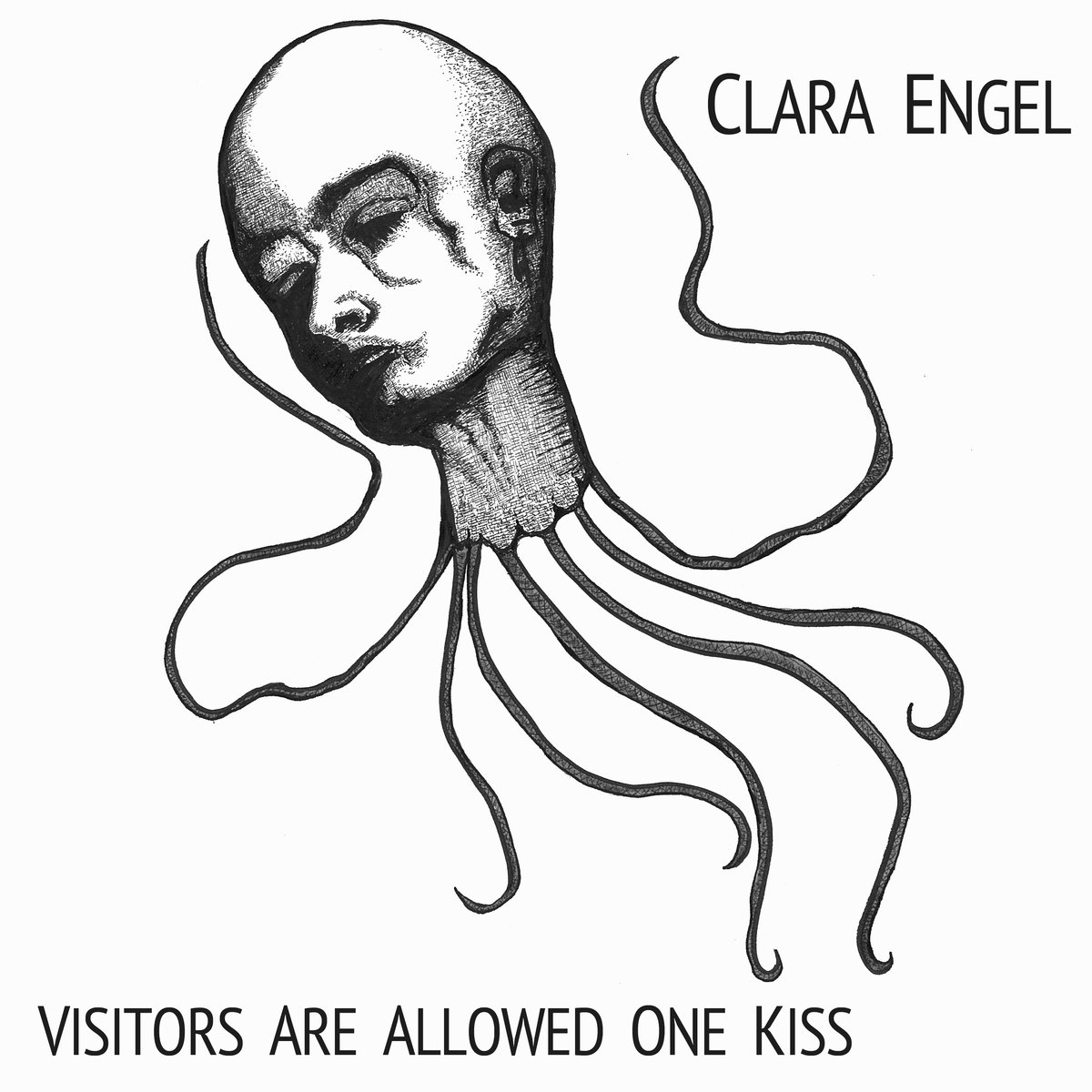 Clara Engel – VISITORS ARE ALLOWED ONE KISS
Genre: Psychedelic Folk
Favorite Tracks: "Swans," "Swallow Me," "Once a White Owl"
In case you missed the full review, I've got to give a little love to Clara Engel again, since it's a shame she'll most likely go largely unheard this year! A self-described composer of "crepuscular hymns," the associations of twilight carried by that descriptor couldn't be more accurate; this is liminal music in the best sense of the word, caught between a rugged rurality and the unsettling scope of a magnificently incomprehensible spirituality. While VISITORS ARE ALLOWED ONE KISS may lack a sense of urgency, it more than makes up for it with its construction of a steadily shifting and hypnotic aural palette. Heavily inspired by the blues, Engel is able to tease out a sense of raw, archaic faith into a powerful release that is as gripping as it is deeply unnerving. This is a strikingly minimalistic album that proves that you can make impactful music with just a guitar, a voice, and a little help from your friends.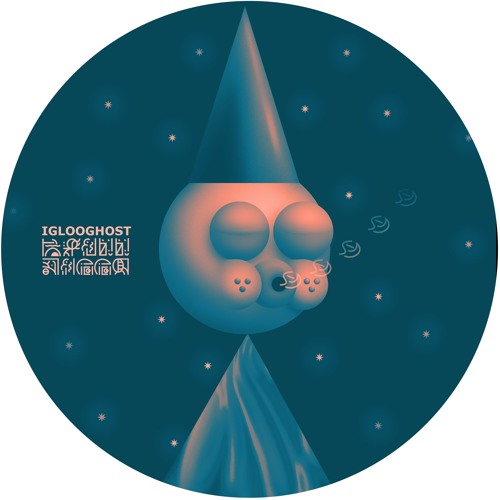 Iglooghost – ᴗ ˳ ᴗ – SNORING (MUSIC TO SLEEP TO)
Genre: Ambient, Modern Classical
Favorite Tracks: N/A
D'aww, you're a good boy, Iglooghost. Though typically known for bright, schizophrenic, wonky UK bass over at Brainfeeder, the British wunderkind throws everyone a curveball with a DJ mix designed to take us all to dreamland. Seamlessly blending his own stabs at ambient and modern classical alongside cuts from the greats, SNORING (MUSIC TO SLEEP TO) carries with it a soothing yet evocatively vague sense of nostalgia. This is especially pronounced in the several snippets that are heavily reminiscent of the earworm themes in Japanese RPGs of yesteryear such as FINAL FANTASY and KINGDOM HEARTS, but things are always nebulously comforting, refusing to ever stick with one motif for too long, much like dreams. Although only the most trained of ears will be able to pick out what is original material as opposed to a clever sample (I could only identify a theme from SPIRITED AWAY), it's impressive that so young an artist can have this strong of a curatorial ability in regards to some of mankind's most esoteric music. Goodnight, sweet prince.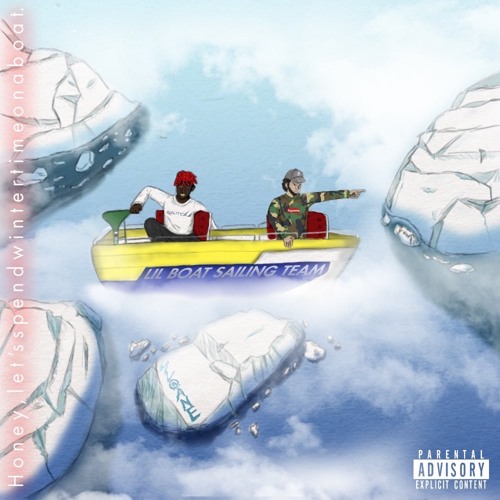 Lil Yachty and Wintertime Zi – HONEY, LET'S SPEND WINTERTIME ON A BOAT
Genre: Post-Trap, Pop Rap
Favorite Tracks: "Gutta," "Remember December"
It's looking like fans of Crossfader will never hear the end of Lil Yachty. Although nowhere near as pitch-perfect as LIL BOAT THE MIXTAPE, Lil Yachty's collaboration with Wintertime Zi sees a further broadening of his artistic profile. As the title would suggest, now that the Sailing Team is stuck in Arctic waters, the production here is far more introspective and melancholy than we've heard on Lil Boat's explosive summer jams, guaranteeing some standout S A D B O Y jams without the acquired taste of Yung Lean and the Gravity Boys. You'll have to be comfortable with Auto-Tune, as always, but both Lil Yachty and Wintertime Zi refuse to rest on the technology's propensity for lazy stonerism, turning in some of their more verbose verses in the process. With Wintertime absolutely killing the hooks he's given and production mostly handled by Sailing Team member Burberry Perry, the EP manages to keep up the chilly theme it aims for, contributing to a sense of artistic cohesion absent on the recent SUMMER SONGS 2. Unfortunately, it's probably for the best if you skip the titular track itself… but hey, this is these boys' first year in the spotlight!
Me and My Friends – HIDE YOUR WAY
Genre: Afrobeat
Favorite Tracks: "All That Is You," "Hide," "Stray"
Alright, yes, everyone in this band is white, but maybe look past that just this once, eh?  This is easily one of 2016's most pleasant hidden gems. Within the first few seconds of "All That Is You," everyone but Satan himself will be grinning from ear to ear. This is nearly indescribably positive and upbeat, a blindingly sunny dance around an Afro-influenced maypole. Hailing from London, Me and My Friends utilize instruments comfortable in a chamber pop release, but break the rigid shackles of their instruments' conventionality and cut loose for 40 minutes that are nearly impossible to not clap a hand or tap a foot to. The heavy use of violin and clarinet speak of older European folk traditions (I personally hear a lot of klezmer influence), contributing to a global sense of community and fun. Topped off with joyous trade-offs of soloing that bring to mind Dixieland jazz, and some of the most friendly, welcoming vocal harmonies you'll hear this year, HIDE YOUR WAY is an instant mood-booster.
Naðra – ALLIR VEGIR TIL GLÖTUNAR
Genre: Black Metal
Favorite Tracks: "Falið," "Fallið"
Having recently burst into the blogosphere's consciousness in 2015 with Misþyrming, some of modern black metal's most memorable acts are hailing from the Nordic island nation of Iceland. Look, does ALLIR VEGIR TIL GLÖTUNAR reinvent the black metal wheel? No, but it takes the welcome route of sidestepping any watering down of aggression and malicious intent with theatricality or grandiose attempts at atmospherics. What we have on our hands here is blistering, spittle-flecked black metal that mostly elects to play things traditional. Apart from the occasional doom-influenced passage to give the tracks a bit of variety, there is a discernible thrash element here that's an enjoyable nod back to the genre's lo-fi roots and keeps things honest. Topped off with absolutely horrid vocals (in the best way possible), Naðra manages to inject a sense of despair and rage back into a genre that's become rather blase. As mysterious and impenetrable as the country that it hails from, ALLIR VEGIR TIL GLÖTUNAR is well worth a spin by the metalheads out there.