THE DARKNESS Review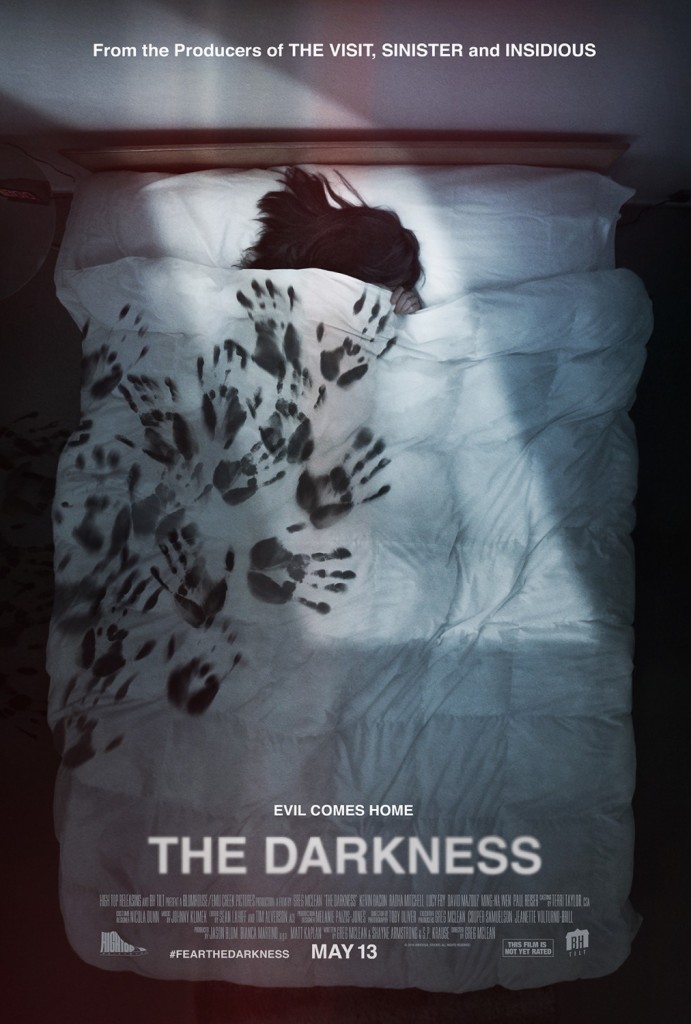 Director: Greg McLean
Genre: Horror
Year: 2016
The life of a hardcore horror fan is a lonely one. Even if you're able to convince your meek, GREY'S ANATOMY-loving friend into seeing a scary movie with you, chances are they'll see its Rotten Tomatoes review and all bets are off.
It was hard enough convincing friends to see the critically acclaimed IT FOLLOWS and THE BABADOOK that I knew there was no chance I could beg any of them into seeing the latest Blumhouse flick, currently sitting at a 5% approval rating. That is what led me to the near-empty 3:15 Tuesday matinee of THE DARKNESS all by my lonesome.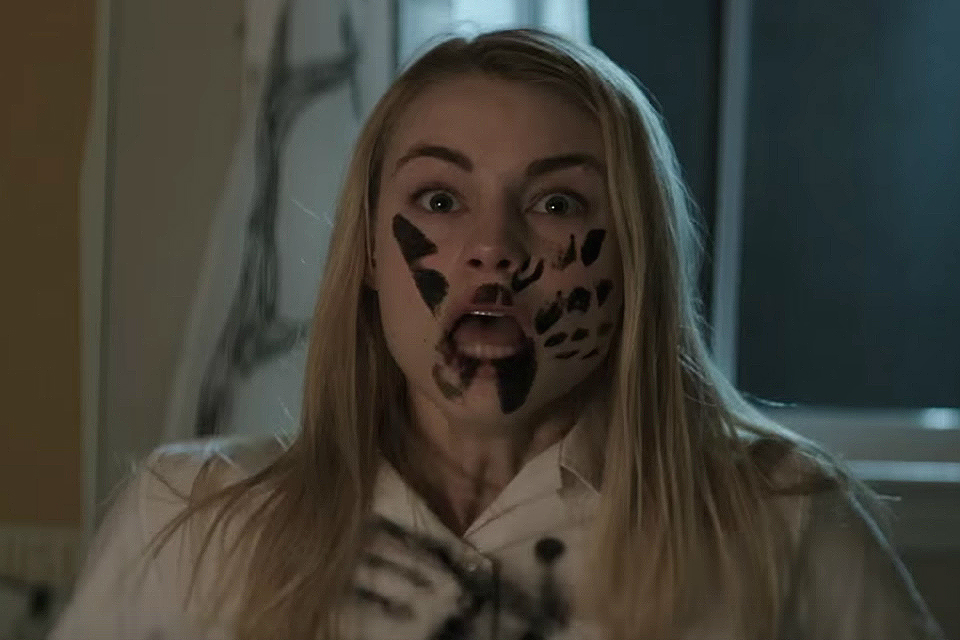 A $12 MATINEE?
With such a negative reception from critics, one would think THE DARKNESS is actively terrible, possibly even harmful to your health. Well, folks… it's not. I assure you that it is just incredibly, incredibly average.
It's a setup we horror fans are all too familiar with: After disturbing an ancient Indian ground, a family encounters malevolent spirits in their home. Dad (Kevin Bacon) is a cheater and mom (Radha Mitchell) is a recovering alcoholic. Their daughter (Lucy Fry) suffers from bulimia, while their autistic son (David Mazouz) lights the house on fire. Of course, the ghosts exasperate these family problems, leaving them in a sea of spooky, black handprints.
THE DARKNESS sports everything you could possibly want in a lackluster haunted house movie: footsteps in the attic, faucets turning on by themselves, a kid talking to his mysterious "friend," and, my personal favorite, Spanish grandmother medium who saves the day.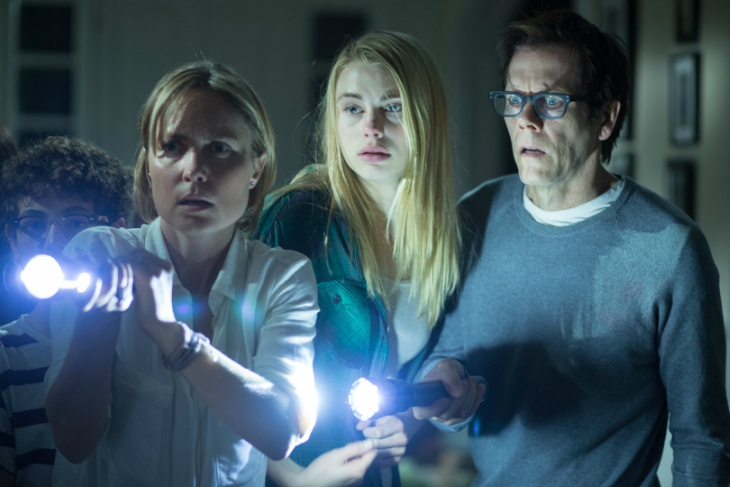 Wasn't there already a POLTERGEIST remake last year?
I'm always down for the cliché, family-haunted-in-their-home storyline if a filmmaker puts an interesting spin on it. James Wan killed it three years ago with THE CONJURING, elevating the familiar premise with wit and his own brand of chilling cinematography. Hell, we've even seen Blumhouse nail it time and again with movies like PARANORMAL ACTIVITY, INSIDIOUS, SINISTER, and OCULUS.
But THE DARKNESS lacks any sort of spin to make it stand out. The camerawork, music, script, and scares are all just there. It's a shame, and even a bit surprising, about the almost total lack of style given the director's previous flicks, including the awesome WOLF CREEK franchise. Shot roughly on digital video and starring one of the most cynical villains in recent horror history, the first WOLF CREEK kicked my ass by being bold and trying something different.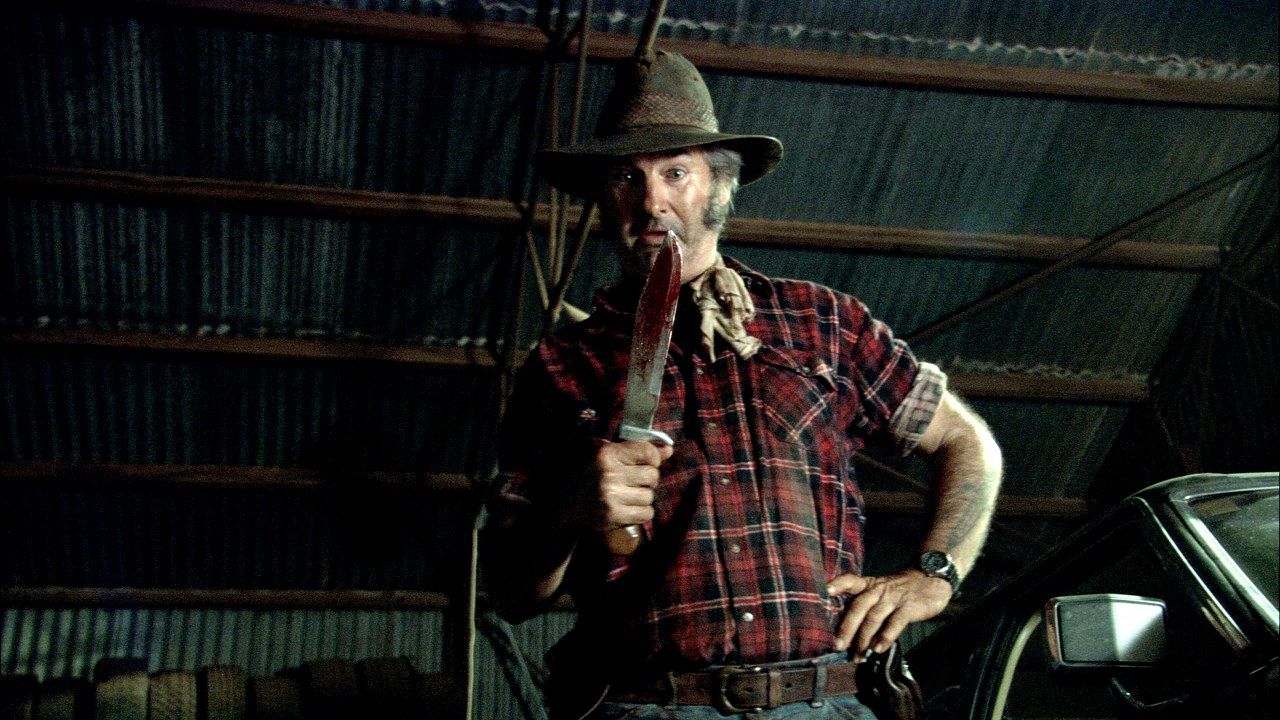 "That's not a horror movie. THIS is a horror movie!"
The biggest positive of THE DARKNESS is Kevin Bacon. He does the best with what he's given and is the most well-rounded character. He seems to be the only one who gives the appropriate amount of "WTF" when his family's walls are covered in blood or set on fire. I also think it's worth giving some props to script for not falling into the pit of unlikable characters, which is always my biggest complaint with most horror films. Sure, the white-bread family is bland, but at least you're rooting for them to defeat the Native American ghosts.
THE DARKNESS is as flat as its own title. If you're like me and can only play the "Let's see a horror movie" card with your friends a couple times a year, you're probably best holding onto it. I'd also consider holding onto your own $12 bucks as well .
Verdict: Do Not Recommend